Alia Bhatt is a popular Bollywood actress who rose to fame with her debut in superhit Student of the Year (2012) and has worked in numerous hit films ever since. A recipient of several accolades, Alia has two Filmfare awards, an IIFA Award and  a Screen award for her outstanding performance. Alia is an Indian origin actress but also holds a British citizenship on account of her mother's British nationality. The 25-year old comes from the famous Bhatt family of actors and directors. Her father, Mahesh Bhatt is an acclaimed Bollywood director with several hits in his name while her half sister, Pooja Bhatt is an actress of the yesteryear. In addition to acting, Bhatt also runs her own line of clothing and handbags and has also sung a couple of songs for her movies. She is one of the highest paid actresses of Bollywood and has also featured in Forbes India's Celebrity 100 list in 2014 and also in Forbes Asia in their '30 under 30′ list in 2017.  Bhatt's innovative and unconventional roles have appealed to her audience and have made her everyone's favourite. Lets have a closer look at the actress' journey.
Alia Bhatt's Age
Alia was born on 15 March 1993 in Mumbai, India and is 25 years old as of today.
Physical Description
As a teenager, Alia was quite chubby but gradually got in shape right before making her Bollywood debut. Alia is around 5'3″ tall and weighs around 55Kg. She has black eyes and light brown hair.
Alia loves to workout and says that it keeps her happy. Her gym bestie is actress Katrina Kaif who makes Alia do squats and extensive weight training without fail even on Sundays. Alia loves doing anti-gravity yoga, pilates and long spine message as a part of her workout routine. Apart from this, Alia believes in meditating daily to keep a healthy mind and body.
https://www.instagram.com/p/BqR_hobgeq_/
Family
Alia was born to famous Bollywood filmmaker Mahesh Bhatt and actress Soni Razdan. Her father is of Gujarati descent and her mother is a British-born actress of Kashmiri and German descent. Famous Indian filmmaker Nanabhai Bhatt is her paternal grandfather who has several hits like Mr. X (1957) and Kangan (1959) to his name. Alia has an elder sister Shaheen, born in 1988, who is a writer by profession. She has two half siblings, Pooja Bhatt and Rahul Bhatt from her father's previous marriage to Kiran Bhatt. Pooja Bhatt is an acclaimed actress with several hits like Dil Hai Ke Manta Nahi (1991) and Border (1997), while Rahul Bhatt is a successful gym trainer who has trained actors like Aamir Khan and Arjun Kapoor. Actor Emraan Hashmi and director Mohit Suri are Alia's maternal cousins, while famous producer Mukesh Bhatt is her uncle.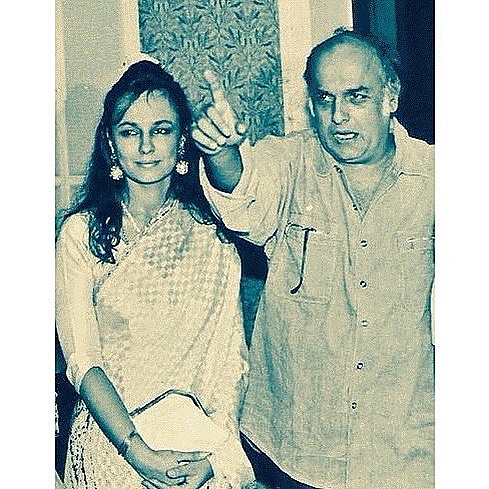 Education
Alia completed her schooling from Jamnabai Narsee School, Mumbai and instantly went on to pursue a career in acting. She enrolled in Shaimak Davar's Dance School at the age of four and made her first appearance on screen in Preity Zinta and Akshay Kumar starrer Sangharsh (1999) where she played young Preity Zinta.
Career
Alia got her first major breakthrough in Karan Johar's Student of the Year (2012) where she played the lead role of a rich sophisticated school-girl, Shanaya Singhania. The movie focused on three school students, Rohan Nanda (Varun Dhawan), Abhimanyu Singh (Sudharth Malhotra) and Shanaya. The movie was about friendship, rivalry and love-triangle between the three main characters. It was the debut film for all the three actors and managed to gross ₹960 million at the box office. Alia's performance in the movie was considered "extremely appealing"  and "super confident" and she won many awards and nomination for her role as well.
In 2014, Alia was seen in five movies. She established herself as an actress in Imtiaz Ali's Highway where she played the lead protagonist opposite Randeep Hooda.  She portrayed a teenage girl, Veera Tripathi suffering from Stockholm syndrome, who gets abducted by Mahabir Bhati (Randeep Hooda) and later develops a bond of friendship with him. Alia was praised by critics and her audience for playing the character with finesse and  spreading awareness related to the syndrome. Though the film didn't perform too well at the box office, Alia's "emotional and raw performance" bagged her the the Filmfare Critics Award for Best Actress.
Alia's next hit was Karan Johar's and Sajid Nadiawala's romantic comedy 2 States in which she starred opposite Arjun Kapoor. The film was based on Indian writer Chetan Bhagat's novel of the same name which focuses on the love story of Krish Malhotra (Arjun Kapoor) and Ananya Swaminathan (Alia Bhatt). Krish is an IIM Ahmedabad student belonging from a Punjabi family who falls in love with Ananya, a Tamil-Brahmin belonging to a conservative family. The film revolves around the drama involving their families and the ensuing cultural clashes between them. Alia's "fresh and natural" performance earned appreciation while the film went on to earn ₹1.7 billion worldwide.
Alia's next superhit in the same year was the romantic comedy Humpty Sharma Ki Dulhania. Kavya Singh (Alia) is a Punjabi girl who falls in love with Humpty Sharma (Varun Dhawan), just days before her marriage to Angad. Produced by Karan Johar, the film was described as a tribute to 1995 hit  Dilwale Dulhania Le Jayenge. The film grossed ₹1 billion and Alia's performance was described as "her best performance so far." Her successful performances in 2014 let Box Office India to name her as the top Bollywood actress of the year.
Alia's next project was a short film, Going Home by director Vikas Bahl. The film was an effort to spread awareness about women's safety on roads.
In the same year Vikas Bahl cast Alia in another film by the name Shaandaar, opposite Shahid Kapoor. The film related in 2015 where Shahid and Alia played two insomniacs who fall in love at a destination wedding. The movie earned little at the box office.Alia and Shahid "looked good together" but the movie was "bloated with excess." In 2014, Alia made a brief appearance in the thriller film Ugly.
In 2016, Alia's first major hit film was Kapoor & Sons. Alia starred opposite actors Sidharth Malhotra and Fawad Khan. Bhatt played the supporting role of a young girl, Tia Malik who falls in love with Arjun Kapoor (Sidharth Malhotra). The film proved to be a big success and Alia earned many award nominations. The movie collected ₹ 120 crores at the box office and Alia's performance was widely appreciated.
She was next seen portraying  a poverty-stricken Bihari migrant in Punjab in the film Udta Punjab (2016). A crime-drama by genre, the movie focused on the incessant problem of substance abuse in Punjab. Alia's intense character portrayal was quite different from her other gleeful roles and was considered her best ever. For her role, Alia watched several documentaries on the related subject and learnt to speak in Bihari dialect. Alia's impeccable performance earned her a Filmfare Award for Best Actress.
After basking in the fame of Udta Punjab, Alia was next seen  in the coming-of-age film Dear Zindagi (2016) opposite Shahrukh Khan. Alia played a promising cinematographer, Kaira who suffers from some mental health issues and seeks medical help from psychiatrist Jehangir Khan (Shahrukh Khan). She unveils some important life lessons from her therapy sessions and the movie ends with Kaira gaining some new perspective on love and life. Alia's "power packed yet light-hearted" performance earned her a Filmfare nomination in the Best Actress category. The film was a box office hit and grossed ₹1.39 billion worldwide.
Alia's next success came with superhit romantic comedy Badrinath ki Dulhania (2017). Alia played an ambitious air hostess Vaidehi Trivedi who is the love interest of Badrinath "Badri" Bansal (Varun Dhawan), who belongs to conservative family. The movie is about the love and hardships Badri and Vaidehi have to face before uniting in the end. The film was appreciated widely for its strong message against patronizing patriarchy and Alia's role as a strong headed independent girl was a hit. The film grossed over  ₹1.95 billion and became Alia's highest -grossing film. She even received a Filmfare nomination in the Best Actress category. 
Alia's recent hit was Meghna Gulzar's Raazi (2018), an espionage thriller. Alia played a Kashmiri spy, Sehmat who marries a Pakistani policeman (Vicky Kaushal) to spy on him. The movie's time is set during the Indo-Pakistan war of  1971 which focuses on the tensions between the two countries in the background. Alia's portrayal of Sehmat was seen as "stupendous" and Box Office termed Alia as the most successful actress of the contemporary Hindi cinema.
Upcoming Movies
Alia Bhatt will be seen next in Zoya Akhtar's Gully Boy slated to release this year. Alia will be seen starring opposite Ranveer Singh and Kalki Koechlin for the first time. The teaser of the film released recently where Ranveer plays a street rapper hailing from slum, Alia was seen clad in an all black burkha and Kalki is the carefree girl. The poster of the film is quit gripping and shows an enticing on-screen chemistry between Alia and Ranveer.
Another film Alia is doing this year is the remake of 90s hit Sadak. Alia Bhatt, Sanjay Dutt and Aditya Roy Kapoor starrer Sadak 2 will see Alia being directed by her father Mahesh Bhatt. The film is slated to hit the screens on 25 March 2020.
Alia will also be seen in Ayan Mukherjee's Brahmastra opposite Ranbir Kapoor and Amitabh Bachchan and then in Kalank, alongside Madhuri Dixit, Sonakshi Sinha, Varun Dhawan, Aditya Roy Kapur, and Sanjay Dutt. In addition to this, Alia was also be seen in historical drama Takht which again has a stellar studded cast. It seems, 2020 is another year of immense success for the actress. 
Other Works
Apart from films, Alia has done playback singing, TV commercials and shoots for famous magazines. Alia did playback singing for the song "Sooha Saaha" in Highway (2014). In 2016, she sang the unplugged version of of the song "Samjhawan" in Humpty Sharma Ki Dulhania . She even sang an alternate version of the song "Ikk Kudi" in Udta Punjab.
She has endorsed various high-end brands and has done TV commercials for  Coca-Cola, Garnier, Maybelline, Cornetto ice cream, etc.
Alia has featured on the magazine covers of famous magazines like Femina, Filmfare, GQ India, Elle, etc and has done innumerable photo shoots for them.
In 2013, she took part in a campaign for PETA to raise awareness on homeless animals. In 2017, Alia founded the the ecological initiative CoExist to raise awareness about the welfare of street animals. She has voiced her opinion on several occasions every now and then about the need to conserve environment and natural resources.
Alia has her own clothing and fashion line on Jabong and in 2018, she even launched her line of handbags for VIP Industries.
Relationships
Alia admitted that she had many boyfriends when she was in school. when she was in sixth class, she had a boyfriend who was her fellow classmate Ramesh Dubey. In eighth class, Alia and her schoolmate Ali Dadarkar were quite close.
After the release of  Student of the Year, she was frequently linked to her co-star Varun Dhawan. Rumours strengthened after the release of their Badrinath ki Dulhania after which they were spotted going on dinner dates together. Varun stated in an interview that Alia and him are "good friends" and nothing more than that.
Alia was also linked to her Student of the Year co-star Sidharth Malhotra. Alia admitted in an interview that she likes to spend time with Sidharth but that doesn't mean they're in a relationship. "I spend time with my other friends too. But Sidharth is and always will be special," added the Raazi star.
Alia was linked to businessman Kavin Mittal. In early 2018, rumours were ripe that Alia had broken up with Sidharth Malhotra and was dating billionaire Kavin Mittal, son of businessman and founder of Airtel, Sunil Mittal. Although, no confirmation came from either side of the party.
For the last couple of months, the 25-year old actress has been strongly linked to actor Ranbir Kapoor. They have made numerous public appearances together and attend parties and award functions together. Alia was recently seen meeting up with Ranbir's parents which sparked rumours of things getting serious between the duo. Alia recently revealed that she met Ranbir Kapoor wen she was 11. The Raazi star auditioned for the movie Black in 2003 and since then had a crush on Ranbir.
In a recent interview, the actress revealed that she has always looked up to Ranbir  as an actor. She feels that he is a fantastic actor and an even more fantastic human being to work with. Talking about their upcoming movie Brahmastra, Alia said that Ranbir Kapoor is very understanding and accommodating as a co-actor. The couple's relationship rumours started when they both began filming for Ayan Mukherji's Brahmastra. Buzz has it that they might take their relationship a notch higher and might exchange rings in June 2019.
Awards
2013
Lions Gold Awards in the category Favourite Debut (Female). She was nominated for Screen Awards, Filmfare Awards, Zee Cine Awards, Stardust Awards  among many in the same category.
2015
Highway: Alia won a Stardust Award in the category Superstar of Tomorrow – Female and a Filmfare award for Critics Award for Best Actress.
2 States: Alia won the BIG Star Entertainment Award in the categories of Most Entertaining Jodi of the Year (shared with Arjun Kapoor) and Most Entertaining Actor in a Romantic Film – Female.
Humpty Sharma Ki Dulhania: Alia won a Stardust Award for Best Actress in Comedy/Romance.
2017
Kapoor & Sons: Alia won the BIG Star Entertainment Award for Most Entertaining Actress.
Udta Punjab: Alia won a Filmfare award, Screen award, Zee Cine award, Films of India Online Award and International Indian Film Academy Awards in the category of Best Actress.
2018
Badrinath Ki Dulhania: Alia won a Zee Cine Award for Best Actor – Female (Viewer's Choice).
Raazi: Alia won the NBT Utsav 2018 Award and Screen Award for Best Actress.
Social Media
Alia has more than 26 million followers on Instagram and about 18.4 million on Twitter. Bhatt is quite active on social media and loves to share glimpses into her personal and professional life. She takes to social media to voice her opinion about current happenings in the world, pictures and videos from childhood, pictures of friends, family, vacations and much more.
Facts
Alia is close friends with Katrina Kaif, Kareena Kapoor Khan, Ranbir Kapoor, Varun Dhawan, director Ayan Mukherji and designer Masaba Gupta.
Alia's favourite breakfast meal includes coffee, poha, oats and egg whites. She loves snacking on idli sambhar and fruits every once in a while. For lunch and dinner, Alia prefers to eat high-protein light foods like dal, roti and chicken breast. She has a sweet tooth for homemade kheer and rabri.
She loves to paint in her free time and is quite a skilled artist. She loves to read as well and her social media pages are full of pictures of her favourite books.
Alia's favourite movies directed by her father Mahesh Bhatt are Dil Hai Ke Manta Nahi (1991) and Hum Hai Rahi Pyar Ke (1993).
Alia Bhatt is an excellent dancer and loves Kathak and Ballet dance forms.
After unleashing her singing talent with playback singing, musician AR Rahman has personally asked to train her further in music.
Alia loves to sleep and can sleep for 14 hours at a stretch. On the contrary, she is extremely active and loves playing various sports like Handball and Football.
She has a wanderlust when it comes to travelling. Her favourite destination spots are Europe and USA.
Alia is afraid of the dark and can never sleep in a pitch-black room.
She grew up in a very liberal environment and does not follow any religion.
Alia is a profound animal lover and has worked with PETA and founder the ecological initiative CoExist. She also owns a cat names Eddie.
Alia's pure zest for presenting something unconventional to her audience never fails her. She has managed to make her name at such a young age and in just no time, purely on account of her beauty and brains. With some huge projects lined up in her way, the coming year is going to be an eventful one for the actress. We wish her all the very best!