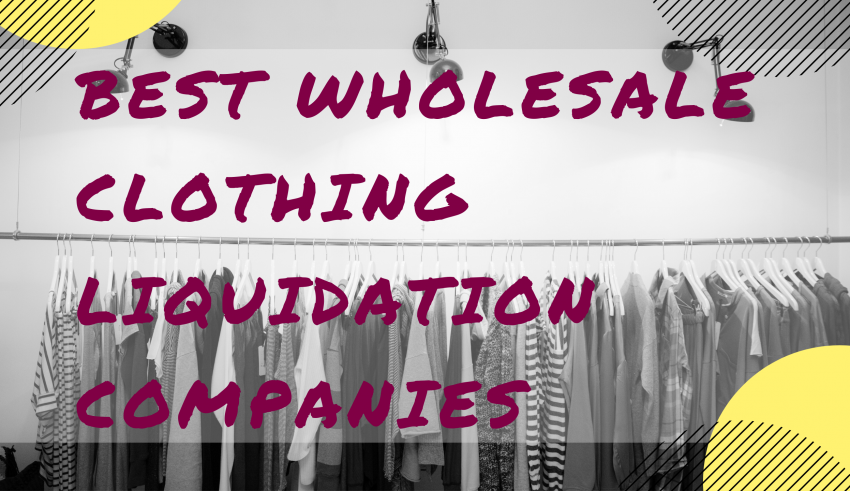 The clothing liquidation business is one of the most profitable and easily manageable businesses for newbies and seasoned sellers. In this age and market, it is very easy to tap into this field and make the most of the channel between huge retailers and end-buyers to make some profit of your own.
There are several big wholesale liquidators who deal in excess, overstock, or returned apparel and accessories. They buy the inventory from major brands, retailers, or e-commerce giants, and sell it at highly discounted prices on their website. People like you and I can buy from these platforms and use it to start out own liquidation garments business.
Nowadays, everything can be done from the comfort of your home. These online businesses deliver the products you choose right to your doorstep with considerate pricing and zero hassles. You can then choose to sell the products online, like on eBay, or set up shop in flea markets or local areas.
Introducing our new group for Buying and Selling liquidation goods and merchandise!

Link: https://www.facebook.com/groups/937259116458055/
Find exclusive deals and merchandise opportunities!
Check out these top 10 best wholesale liquidation clothing companies.
The liquidation business is itself very lucrative, and dealing with clothing can be all the more profitable for you. Quicklotz offers you great deals on truckloads and pallets of clothing that can give you the right merchandise to get your business up and running. Customers want name brands and Quicklotz provides just that. You can get clothing from high end and luxury brands from retailers such as Nordstrom.
You can buy clothing in different sizes and get them delivered to your doorstep, all at a minimal price. Thereafter, you can sell the products on eBay or set up a shop to cater to local customers. Buying inventory in bulk ensures you make a greater profit and operate at lower expenses. At Quicklotz, you can get reliable products at dirt cheap prices without the need for specialized contracts and relationships.
---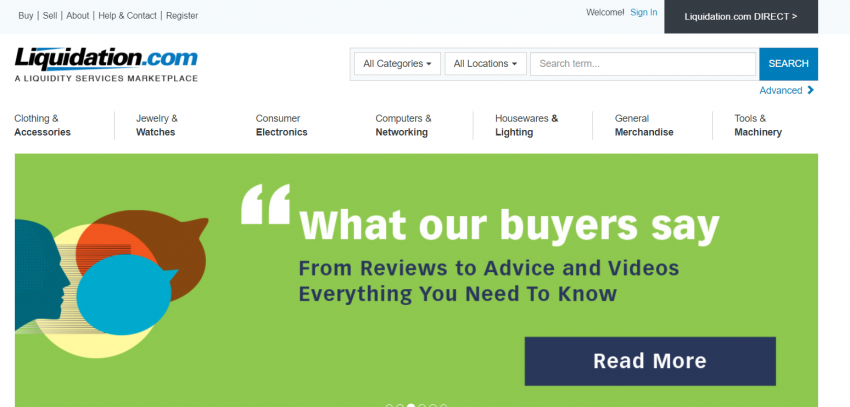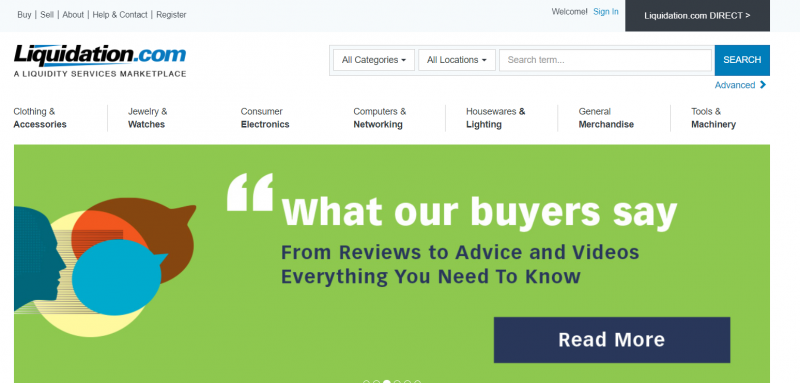 Another trusty site for wholesale clothing is Liquidation.com. It offers you new and good quality clothing inventory from several major brands like Michael Kors, Burberry, Calvin Klein, etc. You can bid on the inventory and try out your luck. You can also compare the products with competitive items and check the pricing.
This website operates in the entire country and the location of the stock is mentioned in the bidding. You can also opt for shipping and get the products near you at a very low price. There are four types of auctions held here, both open and sealed. You can also choose the price range of products you want to buy.
---


Direct Liquidation offers you a wide range of clothing products from top brands and national manufacturers and retailers. You can check out their website to see where the products have been manufactured. Their stock is updated daily and you can check out the whole collection before deciding to buy something.
The best thing about Direct Liquidation is that you can buy inventory in smaller loads before making a huge commitment. You can always choose to stock up more if the products sell well. Their warehouse is located in six cities in the US and Canada. They also provide a warranty of 90 days on all their products, so you can get your money back if the products don't work out for you.
---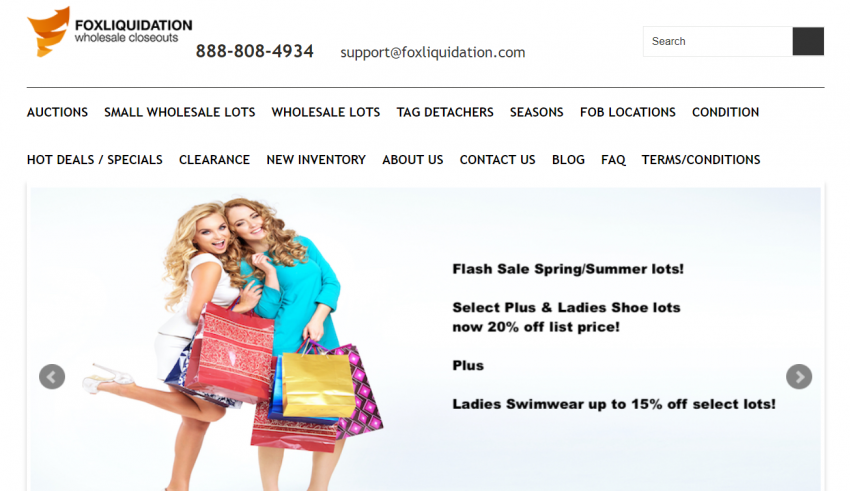 Fox Liquidation is an online clothing liquidation company that caters to small, medium, and large sellers. It is based in Philadelphia and serves customers all over the US. They run an independent business and do not represent big brands or retail stores. You can get brand new products, tag detachers, unused returns, and lot more on their website.
They have distinct categories in apparel, like men's, women's, kids', swimwear, sportswear, etc. You can participate in their auctions and buy small loads as well as truckloads of products for your own business.
---


Liquidation General sells liquidation merchandise of many categories, like new, overstock, closeout, and shelf pull clothing. It has great prices, reliable quality, and prompt customer service. You can get men's, women's, junior's, and children's clothing, including dresses, suits, plus size clothing, accessories, handbags, sunglasses, and much more.
The inventory here comes as a mixture of many sizes, colors, brands, and styles. They do not store defective or returned products, so you need not worry about the quality of the merchandise you receive. They don't charge for shipping or order processing and have fixed low pricing. You will receive discounts depending on the size of the stock you order.
---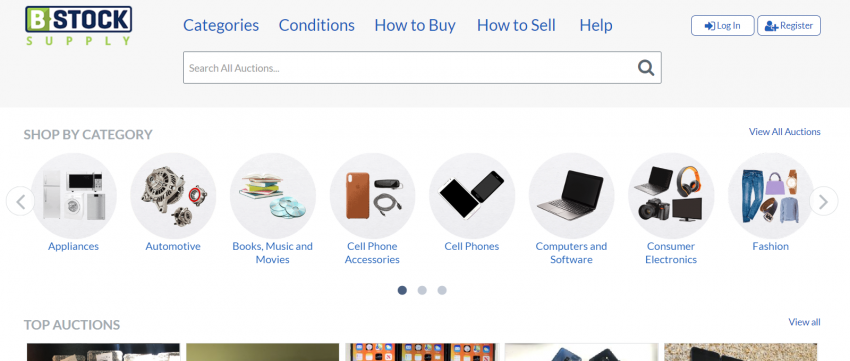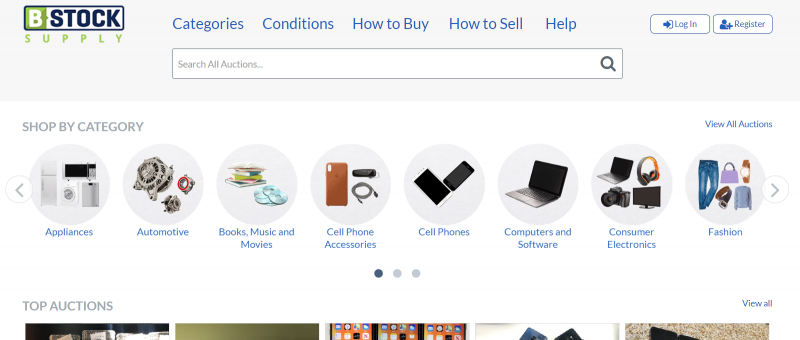 B-Stock Supply is a B2B marketplace for sellers and buyers who deal in returned, excess, and other inventory up for liquidation. Business and individuals alike can list their items here and gain profits out of the deal. There are hundreds of fashion products listed on their website, which you can access through auctions.
According to their website, they believe in a Circular Economy, so anyone is free to list their excess products on the website for its reuse and resell. Small businesses can find a solid foothold through this website as their prices are minimal and auctions are quite transparent. You can check the price range of inventory and bid on the relevant stock easily.
---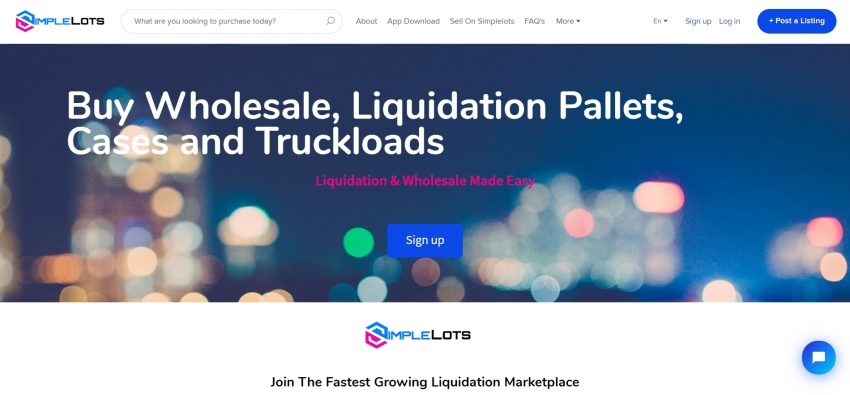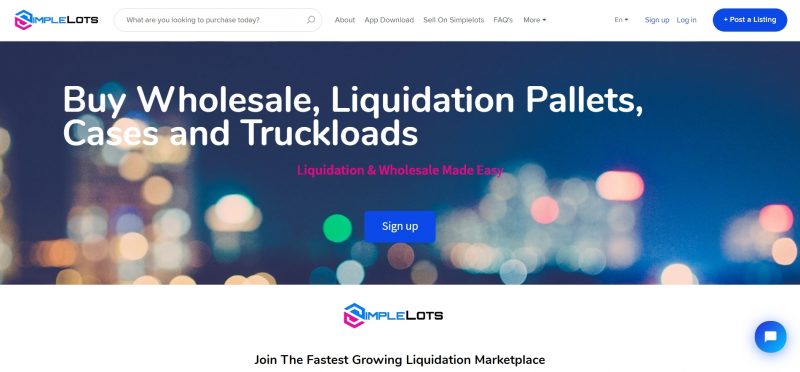 As the name suggests, Simple Lots offers you good old simple service in the liquidation marketplace. It has perks for both buyers and sellers. Buyers don't need to pay premiums or credit card fees when they make a purchase. There are no monthly registration fees or hidden transaction charges. Communication with sellers is transparent and there are lots with the "Buy Now" option for instant purchase.
Sellers also do not have to pay listing fees. Moreover, they receive their profits immediately after a buyer has paid for the merchandise. Simple Lots has a mobile app as well, for Android and iPhone users. Products are of excellent quality and customer service is great on this platform.
---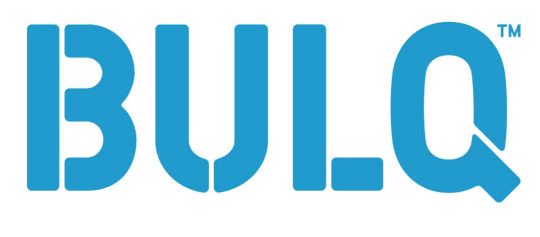 Bulq started operations in 2004 and stocks excess and returned inventory in almost all categories. It has great clothing liquidation stock and has been offering trustworthy service to customers since its inception. It has solid investors as well as tie-ups with several major retailers and brands to bring you the best stock at the lowest prices.
Their goods are listed transparently, ensuring that you're not disappointed with the product you receive. The inventory comes to your doorstep directly from the retailers, and you can resell it to make significant profits. Bulq believes in a full refund if the customer is not satisfied, and also has a dedicated customer support team working round the clock.
---

Premier Wholesaler is a renowned platform for liquidation clothing, and it stores goods from major brands, like Amazon and Target, etc. It provides images of the products on sale, so you can make an informed decision and go for the goods or sizes you need. Inventory comes in small lots, pallets, and truckloads. Their prices are fixed and quite low compared to market standards.
Based in Florida and New Jersey, they ship products in the entire US as well as to several international locations. They stock all sorts of products, like closeouts, defective, used, the customer returned, damaged, overstock, etc., from major retailers and e-commerce giants. Their clothing inventory is diverse and covers almost all styles and sizes. They have a separate section for new stock on their website, so it is easy for buyers to scroll through and choose what they want to purchase.
---


Amlinc was established in 1992 and has emerged as one of the best wholesale suppliers of liquidation merchandize in the modern market. It stocks customer returns, closeouts, overstock clothing, and excess merchandise from manufacturers, department stores, importers, wholesalers, and retailers. You can buy inventory by truckloads and pallets on their website.
The goods are available at highly discounted prices and shipped all across the USA and international locations. They offer low shipping prices and reselling rates to cater to small businesses, who in turn might sell the products at flea markets, auctions, eBay, swap meets, etc.
---
Tips and Tricks for Success in the Clothing Liquidation Business:
1.    Know when to buy and sell.
If you are looking to make a mark in this business, you should know the right time to buy and sell products. For instance, on special days like a day after Christmas or Black Friday, companies sell their inventory at lower prices than usual. Similarly, it is a bad idea to buy liquidation merchandise just before the festive season, as prices tend to soar during that time.
Keep an eye out for clearance sales and daily deals. These can really help save quite a few extra bucks on your part.
2.    Buy more to get better deals.
Sure enough, in the beginning you might be cautious of quality and end up buying smaller sizes of inventory, like pallets or boxes. But in the long run, buying bigger sizes is always better in terms of pricing. If you buy truckloads of products, your shipping charges are lower, you get better discounts, and stand a chance to make more profit.
Additionally, your products will have a more varied range of styles and sizes, thus opening up for more number of buyers. That is never a bad thing for a business, right?
3.    Don't buy the same stuff again and again.
Needless to say, customers get bored of buying the same kind of stuff multiple times, so to be relevant, you need to update your stocks and mix and match your inventory to fit demand. Try to make it a combination of two retailers or multiple colors or sizes, if you are in the clothing liquidation business.
This will give more style and budget options to your customers, and they will keep returning to you for more purchases.
4.    Don't focus too much on a specific buyer group.
For instance, if you sell women's clothing majorly, that does not mean you will have nothing for men and children. Focusing on one category specifically alienates the rest of your customers, who might be looking for a family deal. Similarly, if you are into formal clothes, keep a few casual options on your stock list too.
Keep your business all-rounded in such a way that customers find whatever they need in one place or under one roof.
5.    Keep the prices reasonable.
Just like you, your buyers are also looking for bargain deals and lucrative discounts. So, keep your offerings fresh with seasonal discounts and regular deals to attract more people to your business. If you offer your products at exceedingly low prices, you will get more customers and end up making more profits in the long run.
If you follow these tips and buy from these wholesale liquidation companies, you are bound to become a successful entrepreneur. So, good luck and get going!