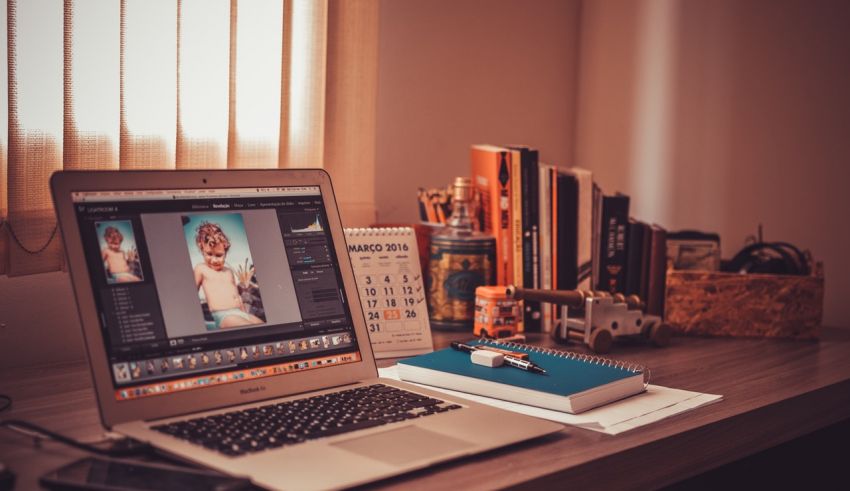 Freelancers in India earn an average of Rs.2 million per annum, global payments gateway, PayPal found in a 2017 survey. The company interviewed some 500 freelancers for the survey, whose findings were published in January 2018.
Income levels spiraled upwards during the calendar year 2017, survey respondents reported. Projects from Australia, the US, and the UK enabled Indian freelancers to record these high incomes, the report adds.
What Does This Mean?
The above figures translate into a simple fact: Freelancing in India is on the upswing. Over 23 percent of respondents interviewed by PayPal revealed they are earning more than Rs.6 million per year- or about Rs.500,000 per month. This figure is much higher than salaries available for a traditional 9-5 job.
India's freelancing industry is projected to grow worth US$30 billion by 2025, according to experts. An increase in the number of freelance projects that target Indian professionals can now be widely found on reputed web portals that offer such work. Incidentally, the majority of Indian freelancers are below the age of 40 years.
Understandably, such high incomes are sufficient to tempt anyone to jump the freelance bandwagon. However, possessing certain skills is necessary to earn a high income as a freelancer. The PayPal survey also found that 23 percent freelancers earn about Rs.250,000 per year while few earn more than Rs.500,000.
This makes it imperative to know what freelance skills are in demand right now.
There are several freelance skills that are in demand right now. Those in demand in foreign markets like Australia, UK, and the US are listed below since they fetch very lucrative pay.
Here Are the Best Freelance Skills in Demand: 
1. Social Media Management (SMM)

Social media is more than just a platform for pastime today. It is effectively used by companies for marketing their products and maintaining public relations. Mostly every company, small or big, has more than one profile across different social media platforms.
While it might sound easy, social media management is a strenuous job and requires extensive knowledge of social media. You have to monitor and manage not just the content but the audience's feedback as well. That's what the job of a social media handler is.
A social media handler represents and manages the entire online presence of a company. As the value of online has been increasing day-by-day, the demand for social media handlers has increased even quicker.
If you can keep up with what's trending online and have a sound knowledge of social media and SEO, you can make a full-time career out of social media management.
2. Web and Mobile Development

The increase in global e-commerce has made it imperative for almost every business to mark an online presence. Further, the Internet opens up immense vistas for businesses small and large to grow and flourish in newer markets around the world.
As a result, there is a huge demand for web and mobile developers.  Web and mobile development is an integral part of the digital and online marketing community. As e-commerce grows, web and mobile developers will find themselves increasingly in demand. This is also due to the widespread use of smart-phones to access the Internet and various services such as online shopping, mobile banking, and others. Hence, there is also a demand for app developers. Almost every online function through smart-phones is conducted through apps. Anyone in this field will find their freelance skills in demand right now.
3. Internet Research
Internet research is a very huge field. As the term implies, it implies researching into free data available on the Internet. Additionally, it also covers researching data received by various websites that are commonly called data analytics.
Internet research and all its related fields are also part of the e-commerce industry. Hence, anyone with these skills will find themselves in demand right now.The topmost Internet research skills in demand right now involve browsing through voluminous data and creating websites that offer better content that is accurate, workable and provable.
Other functions include analyzing metrics of a website such as a number of unique visitors and their location, preference for a time or day, product or service and time spent on the website, among others.
4. Data Entry
Data entry is a very common skill. In fact, it is very basic and can be performed by almost anyone with a basic language and computer skills. Despite, it is one of the topmost freelance skills which are in demand right now. Data entry is popular worldwide as a source of earning high income despite its very basic nature of work.
Data entry generally involves high typing speed. And it also involves accuracy. While there are plenty of data entry jobs available, only those having excellent skills are preferred by top foreign and Indian employers. Working as freelance data entry operator is indeed a lucrative profession nowadays. Additionally, several crowdsourced projects for data entry are also available nowadays.
5. Web Designing
Web designing has been ruling the freelance job market for quite some time and its position will remain unchanged over coming years. This is again due to rising e-commerce worldwide. Businesses small and large that do not have a significant presence on the Internet will find survival difficult in coming years. Hence, there is a rush of sorts to have one or more websites.
Further, web designing is a freelance skill which is in demand right now due to the fact that buying a domain name, website hosting and other essentials is fairly inexpensive nowadays. Other than businesses, a lot of high net-worth individuals also open websites as their personal blog or for fanfare outreach.
6. Accounting

Soaring real estate prices have rendered it impossible for small and medium businesses to buy or lease their own offices. Consequently, they operate from much smaller premises. Regular employees are encouraged to work as telecommuters while several other essential functions are outsourced to freelancers either singly or as crowd-sourced projects.
Accounting is one of the freelance skills in demand right now because businesses cannot have fulltime staff at their office. Small and medium businesses do not require fulltime accountants to manage their daily finances. Hence, they look for freelancers that can perform these duties.
7. Graphics Designing 
Graphic designing is a skill that has always thrived on freelancing. Indeed, lots of freelancers are working on very high profile projects- for topmost brands of the world- even while you are reading this article. This is made possible by crowd-sourcing. That graphic designing is a top freelance skill in demand right now is proven by the fact that almost every crowd-sourcing platform on the Internet welcomes freelancers.
Surveys around the world also indicate that graphic designing is a task that will be increasingly sourced from freelancers in future. Companies do not require a graphic designer all the time. Also, sourcing the work from freelancers allows businesses to get newer types of designs to suit their requirements since everyone has a unique style.
8. Consultancy
A lot of professionals have given up full-time jobs to open their own freelance consultancy businesses. Other than allowing flexibility or work, it also enables professionals to earn extra income.
Topmost consultancies in the freelance sector include architecture, law, various streams of engineering, advertising and marketing, financial management, and human resources development among others. Regardless of the specialization, running a consultancy is a freelance skill that is in demand right now. Foreign companies looking at opening ventures in India look for local consultants that can provide the required advice and services.
9. Recruiter
Make in India and Skill India programs launched by the Indian government have spurred many foreign companies to search for talent in this country. These employers look to freelancers that can help fulfill their human resources requirements by interviewing and selecting the best possible candidates for a job. The demand is highest in the IT sector followed by medicine and engineering.
Freelance recruiters are generally professionals from a sector. They are aware of the needs of the industry and emerging trends. Hence, their services come handy when a company is entering the Indian market or looking for professionals to work on foreign assignments. It is one of the freelance skills in great demand right now among both, Indian companies and foreign ones.
10. Content Writer
Another excellent freelance skill in demand right now is content writing. The job is very complex. Other than great writing skills combined with expert-level fluency in English or another major language, it involves extensive research, touch with news and current affairs, high degree comprehension and general knowledge.
In brief, content writing appears easy but is a rather tough profession for any freelancer who wants to make decent money in the highly competitive sector.A search on any good freelance jobs website will reveal there is a huge demand for content writers. This is because businesses and blogs require superior quality content that is unique and interesting to readers. Though India is not a native English speaking country, the demand for content writers is very high from foreign clients.
11. Editor
Editors do not necessarily mean as in newspapers or magazines. There are several types of freelance editors required by various businesses. Topmost among them are video editors. This is because lots of businesses nowadays open a free YouTube channel to reach their target audience. Another skill in high demand right now is blog editors that can edit content, insert keywords and make it compatible with search engine optimization.
Further, companies that have in-house publications also look for freelance editors. Since their publications are published at monthly or quarterly frequencies, they do not require fulltime editors. Hence, they outsource the job to freelancers.
Also Check: 10 Best & Free Job Portals in India to apply for your new job!
More Freelance Skills in Demand
Other than these 10, there are some other freelance skills which are in demand right now.
Social Media Management: To handle social media pages of a business.
Cyber Security: Where freelancers test and plug loopholes on e-commerce websites.
Event Management: As the term signifies, conducting events for companies and individuals.
Tourism Guides: With inbound travel from foreign countries to India on the rise, this is an excellent freelance skill which is in demand right now.
Specialty Chefs: This is a very specialized freelance skill required by TV channels for conducting cooking shows, hotels, and resorts for culinary festivals.
Mystery Shoppers: Though this is not a full-time profession, highly skilled mystery shoppers can expect to get paid well. This is because of their experience in rating stores and products.
Journalists: Freelance journalism has existed for nearly two centuries and is always in demand.
Virtual Assistant: Another great freelance skill which is always in demand. Virtual assistants are required for myriad functions.
Bartender: Yes, bartenders also work part-time and their skills are in great demand right now, especially for private parties held outdoors and indoors.
Cabbies: Thanks to taxi aggregators, there is a huge demand for cabbies that can drive passengers around, at least for a few hours daily.
Freelancer Salaries
The above figures indicate salaries or income structures for freelancers. There are three systems by which freelancers get paid.
Per Hour Rate: This means freelancers charge a client on basis of an hour of work.
Project Rate: Meaning freelancers get paid for executing a project to satisfaction of a client, within a stipulated deadline.
Bid: Some freelancers bid or quote their price for a specific job.
Receiving Payment
Generally, freelancers are paid upon completion of a project to satisfaction of a client. Hence, websites that offer freelance work ask money from the customer and hold it in escrow accounts. Once a freelancer submits the project and a client expresses satisfaction, the payment is released.
The system of websites holding money in escrow till approved by a client has caused some ire among freelancers. This is because a client can refuse to accept the work and deny full payment. Hence, there are some debates over proper implementation of the system to safeguard rights of the employer and freelancer.
Payments from foreign clients are generally made over PayPal. To receive such payments, freelancers have to hold verified PayPal accounts that are linked with their banks. Another form of payments includes money transfers through companies like Western Union or cheques. In rare cases, freelances also receive payments in crypto-currencies, especially Bitcoin. In some countries, Bitcoin is the preferred mode of receiving payment for freelance work since the crypto-currency shows promise of a surge in its prices.
In Conclusion:
The 10 freelance skills in demand right now are expected to retain their topmost positions at least for the next couple of years. In fact, one may anticipate more freelance skills to emerge in coming years as e-commerce gathers momentum and better technologies such as Artificial Intelligence become more sophisticated and popular.
The best way to know which freelance skills are in demand right now is to keep oneself updated through recruitment portals and crowd-sourcing platforms. They carry excellent listings of freelance jobs and required skills. Such information combined with knowledge about median pay for a skill is helpful to make a great career by freelancing.