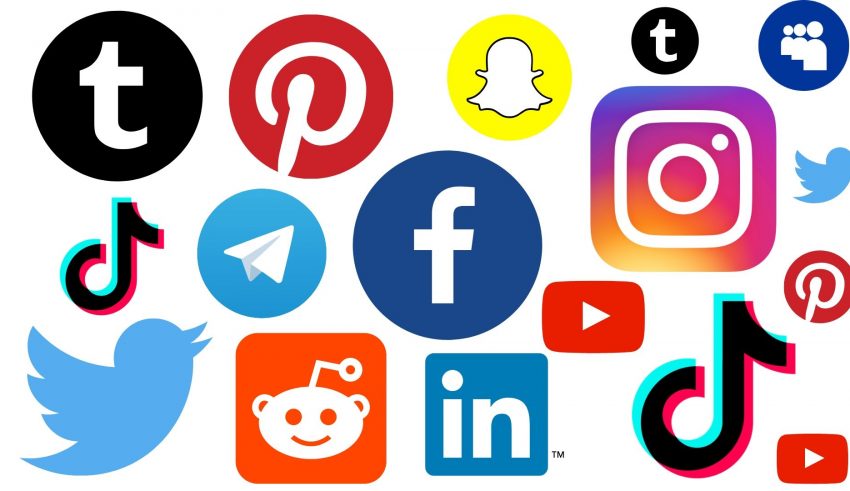 Social life for our society, especially for millennials has become "the thing". The newly established website and apps as well as the tech giants who started to build the new world on the internet, are both competing in the market head on, each bringing forth a unique way to interact with the world around.
And this fight has continued for so long that nnow we are surrounded with social media platforms, eachi serving a purpose in our life.
But how and why are these platforms taking the world by a storm? Well let's find out :

I think this is one platform that doesn't need an introduction. And it indeed is an entirely different world which is filled with an endless number of videos which people can like, dislike, share, and comment on to express their views.
Beware, youtube can get a little harsh if you try and pick fights with every comment you feel is negative. My advice would be to keep calm and carry on because it's a waste of time to go to YouTube, the website with one of the largest database of videos, and pick fights with people who don't matter that much.
---

Facebook is where the game changed for the internet, forever. While internet earlier was used, majorly by the citizens of the First World, it was basically for official purposes and didn't have much to do with their personal lives. But ever since Facebook came, everything sped up. Advertising, Marketing, Trolling, everything started on this one platform. And even today, when people claim that Facebook is losing its popularity, it gets roughly 7000 people registered in every 15 minutes. It is even popular in China where it's banned by the government.
Facebook recently came under a lot of backlash after it came under the scanner of the US Federal Court of Law for stealing user data and selling it to Analytics companies that send their data to advertisers, which made it easy for advertisers to reach their target audience for their brand or a specific product. Nevertheless, almost everyone today who has access to internet has a Facebook account too.
The social networking giant is now heading towards building an OS (operating system) for smartphones to compete with Google's Android & iOS. However controversial it may be, Facebook is in the game for the long run.
---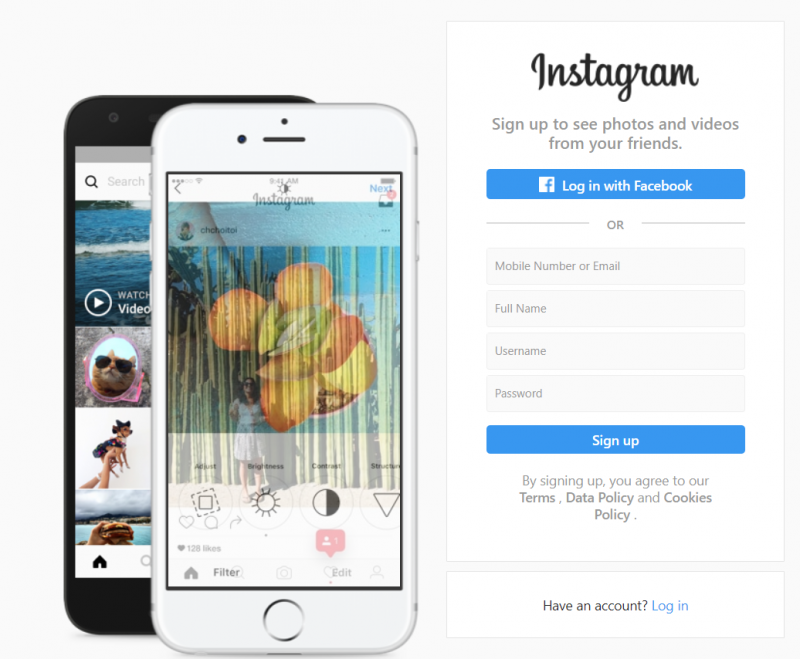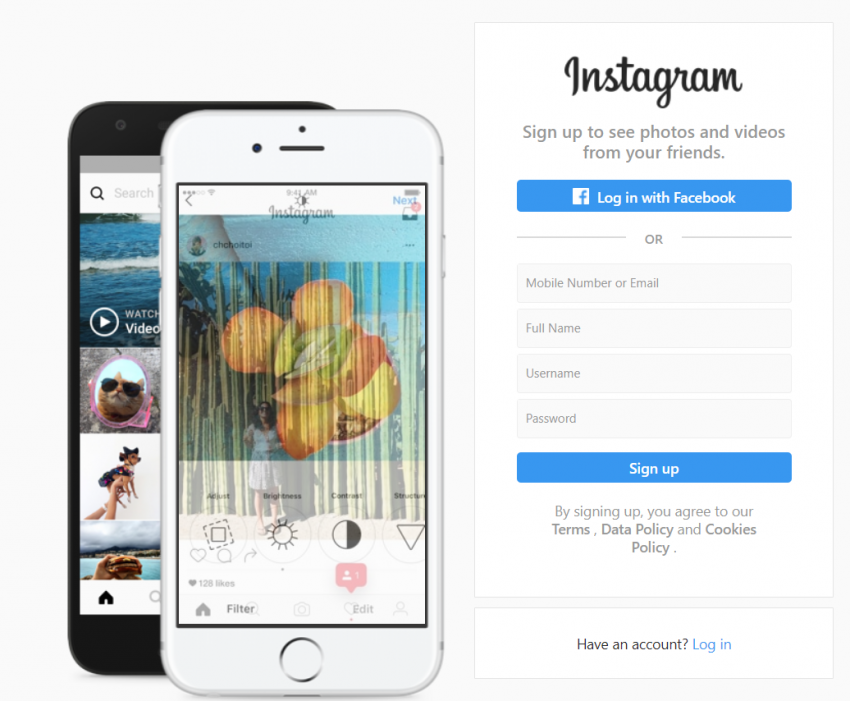 The beginning of this extremely popular platform was not much close to how it's present has turned out to be. Instagram started out as a place to express yourself through photos and videos, and frarnkly when it started out a decade back, our phones weren't that capable to record or capture moments.
Even if we did, access to internet was also pretty limited, as a result turning Instagram into a community of people who wanted to share their interesting captures with everyone they know. Hash tags made you connect to people from around the world, and while you can still do all that and more, today instagram has become more of a mass medium. While not everyone is on Instagram and it has much lesser people than Facebook, Instagram hosts an insane amount of videos and photos on a regular basis.
Instagram's merger with Facebook only helped the company as its user base expanded rapidly after that acquisition by the latter in 2012. Seems like a win-win for everyone right?
---

Tumblr is not particularly popular amongst the masses especially in India but it has generated enough audience to hold a steady ground in the exalting competition.  You should definitely give Tumblr a shot especially if you're interested in micro-blogging, and the photo journalism community is also flourishing.
And since it does not have a crazy amount of audience and most probably not all your friends and family will be there so, it can be a quiet zone in the nework!
---

Twitter should officially be renamed as "The Source of News" for the teenagers and youngsters as it hosts a crazy large number of people and the most popular celebrities who would rather be on Twitter than divert to Facebook or Instagram. A popular tech website called the Tech Crunch wrote in 2013, "In 2008, Twitter had fewer than 11 million users," and further wrote , "Twitter's current IPO filing places a roughly $11.9 billion value on the company."
Even the famous CEO of Facebook, Mark Zuckerberg, tried to buy Twitter, twice. And unfortunately for him, Twitter didn't sell out to its biggest competitor because it knew the potential its 180-characters world limit had. And as Celebrities started to join in, Twitter became a media favorite and a media of its own.
---

Tik Tok is one of the only platforms that people are either completely in love with or can't stand the sight of. A video-sharing platform to express one's talent in any way possible, giving in the option of lip sync, which although had already been tried in the market before but no one expanded like Tik Tok did.
Starting in Beijing, Tik Tok garnered a huge number of youngsters who were really about to be hooked to the app. It recently even got banned because the Indian Courts felt like the app was too addictive and youngsters especially students are getting distracted from studies.
---

Snapchat, much like Tik Tok, finds its perfect audience in the people in their twenties. Luring them with innovative AI based filters and providing privacy like no one else does.
Completely end-to-end. But to say it's like Tik Tok would not be fair at all to the innovation that allows you to follow snaps of people from around the globe, talk to them, the added layer of security notifies you when someone has taken a snap of one of your photos or conversations, which also by the way disappears once it is done with.
---

So imagine a social media where you see things that are not just posted on that specific platform, but on the whole internet. That's what Pinterest does. According to your interests you'll see images, gifs and short videos that you can then pin and others can see your pins and follow you if they find your pins good enough.
It's even a great way to be explored in this huge ocean of interest by people of the same interest and maybe you can even show them your own artwork too.
---

LinkedIn is Facebook for companies. You post your skills, your CV besides other things that are discoverable by companies. You'll be matched with the companies based on your skills and their vacancies.
The better your availability here, the more chances you have of getting that dream job and going on that perfect cruise you desire. So be fearless, as you'll find absolutely every major or upcoming company here. The applicant can even look at the company profile to see if it suits his/her needs and plans.
---

If you consider yourself an "intellectual" then Reddit is the place for you. It's simple, members share content, majorly news or links to some piece of information which is then discussed by the community and voted up and down by the members.
While it is one of the most unique and diverse platforms, you are likely to find some interesting people from around the globe who will, in all probability, match with your mindset. And then you can keep on exploring many more things to discuss and learn more about through people.
---

When there wasn't a Facebook, there was Myspace. This was the only platform that stood between Zuckerberg and his ambition of building a perfect social media site. By the time the CEO of Facebook was still in his college Myspace had already launched and had had a pretty heavy influence on the American youth instantly and that was where Zuckerberg aspired to be.
Myspace is literally "your space". You're free to do anything as long as it doesn't hurt their community guidelines but in this time and age the only thing that will hook you to it is the retro feeling you get in your guts. The nostalgia that hits you if you ever had a Myspace account that was deleted or wasn't used because our lives got taken over by Facebook.
---

Some people might feel like it is not wise to say Telegram is a social network but right now it is the most trusted messaging app in market centering on the issue of privacy that it boasts its competitors lack. And while it might be true to an extent, the more exciting thing about Telegram is how easy it is to use considering its high standards of privacy.
Telegram is only one of those platforms out there where exists an entirely different world which is usually dominated by anonymous hackers, developers and tech geeks who feel they can really rely on this messaging/networking app, hence its inclusion into the social networking world.
---