For a fashion-lover, browsing hours and hours through their favorite online shopping store is a hobby like no other. We can spend hours looking from mannequin to mannequin in their stores, indecisive about what to buy, and we can spend hours scrolling, clicking and sighing because of the plethora of options before us on online stores like Flannels.
Flannels has always been a top favorite when it comes to the best online clothing stores in the US. It is a multi-brand retailer that stores some of the most breath-taking brands – Gucci, Versace, Stone Island, Burberry and so on. Does that mean we are not allowed to explore some other options?
Here is a list of 15 stores like Flannels if you are into the world of fashion and glamour. Handpicked from some of the best online retail stores in the US, they ensure you don't have to go looking around walk-in stores for your next pick.
Here are the best alternatives to Flannels: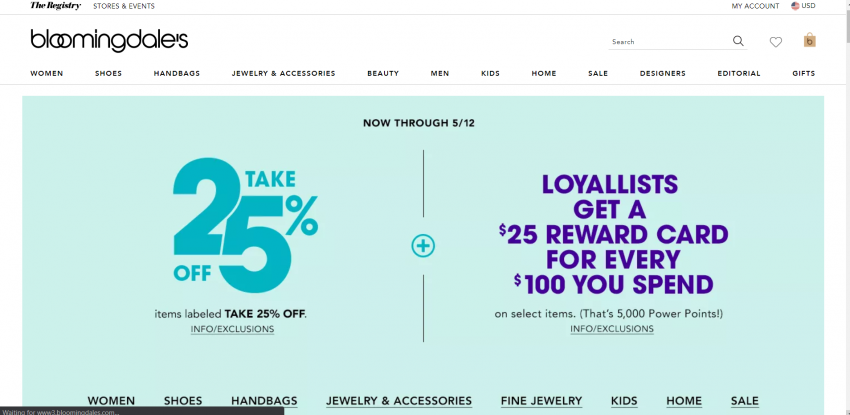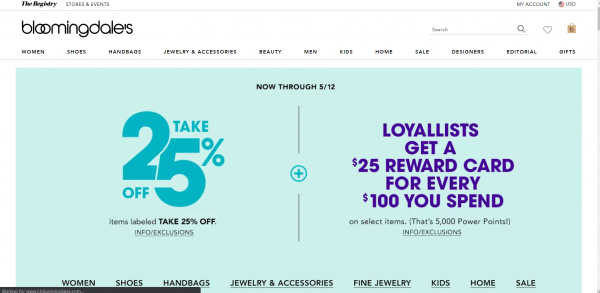 Anyone who is a fan of the popular show F.R.I.E.N.D.S. must already be aware of Bloomingdale's. The iconic American store has been around for quite a long time now, established in 1861. Besides the several full-time and outlet stores, Bloomingdale's also maintains a successful online presence with all their products presented on their e-commerce site.
The American chain has become a role model of sorts for many others in the market, not to mention a fashion icon for buyers of stores like Flannels. There is a great deal of trust buyers place on the store for its name and relevance down the ages. The active promotions on social media handles by the chain is another reason it always remains the talk of the town.
The best reason to buy from Bloomingdale's is the name itself. Their online website displays the multiple categories they deal in – apparel, shoes, jewelry and accessories for men, women and kids. Besides, they have frequent sales with attractive discounts; hurry and check their online store now!
---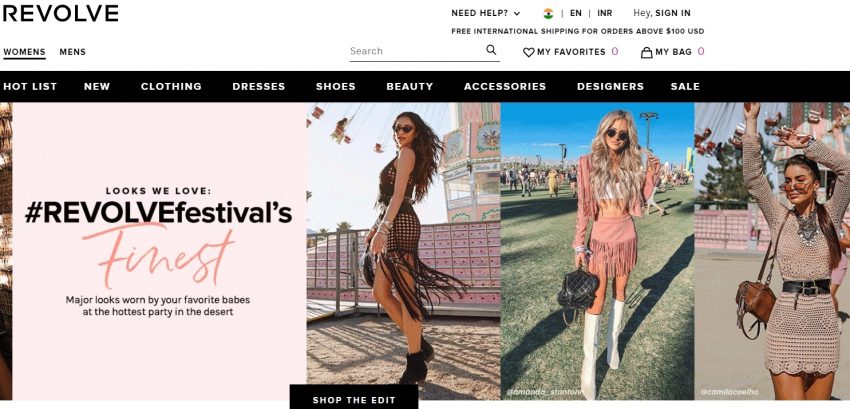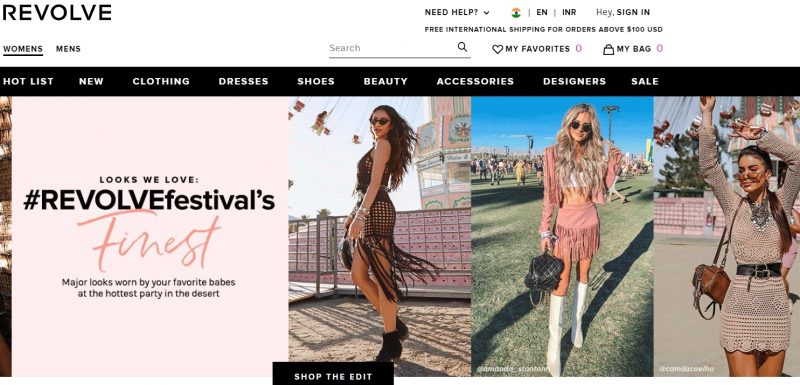 If you are looking for an online shopping website like Flannels, Revolve is a must-try. Revolve was created by two guys who had practically zero experience in the world of fashion. Yet, over the years they have managed to build a sort of a fashion empire.
The e-commerce clothing store Revolve boasts of brilliant hand-picked collections for the millennial woman, ranging from clothing to shoes, cosmetic products to bags. The website features many interesting and eye-catching designer pieces that leave you craving for more.
---
Forever21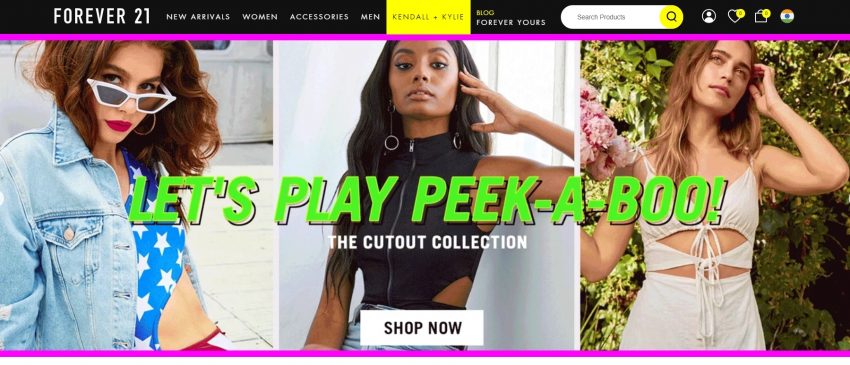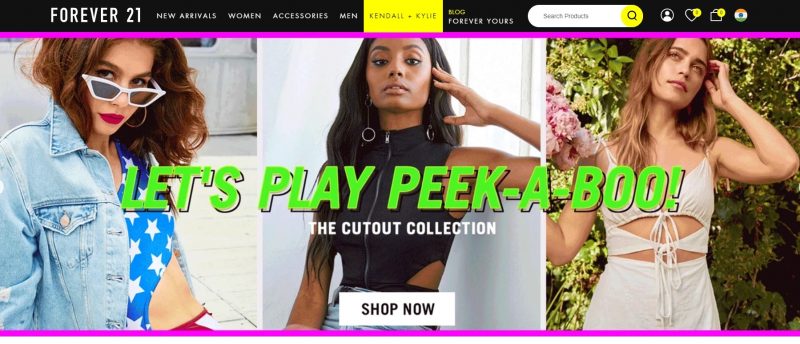 This brand needs no introduction – trendy, inexpensive, and hot deals. Forever21 is like a staple these days in the world of fashion. You probably have some of their clothes in your wardrobe already. Not just that, you'll find them in all your friends' wardrobes as well. This is because Forever21 takes care of not just the latest fashion but does so at the most affordable price ranges.
Found in 1984 Forever21 has managed to spread its influence over multiple continents and remains one of the top choices when it comes to apparel for girls and women. What is also welcome is their wide range when it comes to plus-size clothing. Again, we cannot stop mentioning how affordable the clothes are, without compromising on the quality.
If you have never purchased from Forever21 before, what you should know is that their products are long-lasting if you follow the label instructions. Besides, the designs are cute, the wear is comfortable and the fact that you won't have to burden your budget are what make this e-commerce store a must-try. After all, not everyone wishes to or can buy too expensive clothes.
---
Lulu's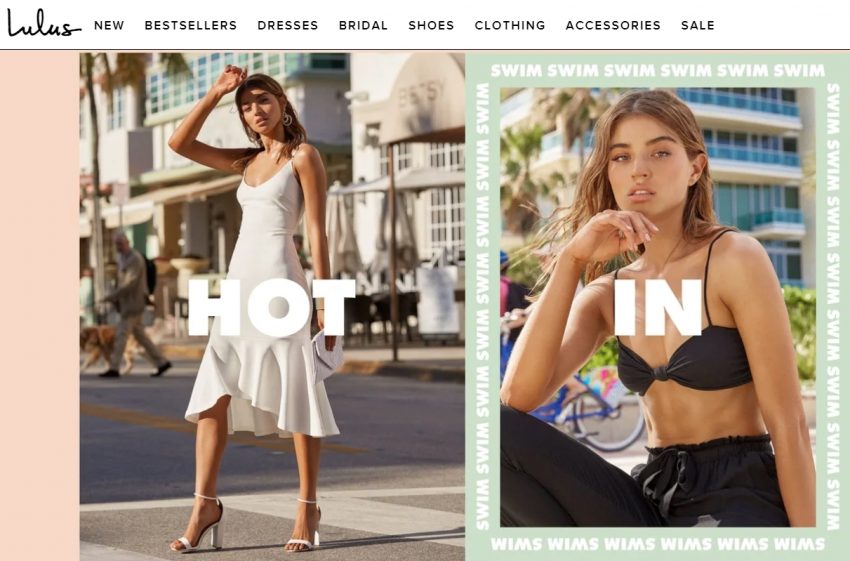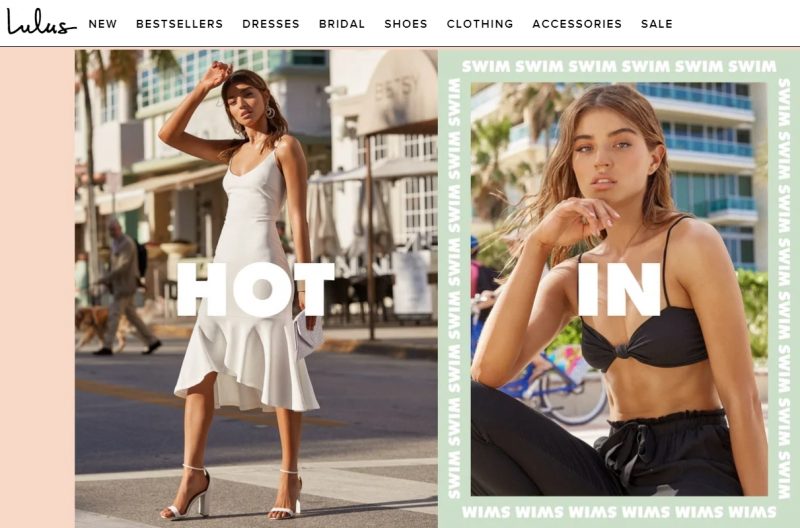 If you are looking for shopping sites similar to Flannels, you must pause and browse through Lulu's today. Lulu's is a California-based online shopping site that offers affordable fashion to female buyers. The comprehensive range of products offered by Lulu's is to die for. Whether you are dressing up for your wedding or a dinner date, you do not have to look beyond Lulu's. No wonder, it's the favorite American online shopping destination for several women.
The first thing that catches the eye when one surfs Lulu's website is the kind of variety they provide under each section. The service and policies of the shopping giant are loved by users as well, thanks to their easy return policies and fast deliveries.
Another plus is how they care about all heights and sizes – you can find the rarest pics for the petite and the plus-sized with no compromise on variety and cuteness. What's more, you can wait for their online sales to show up if you want great affordable buys for any occasion. So, if you are looking for Flannels-like quality with a blend of hottest trends and cutest outfits together, Lulu's is where you want to be looking.
---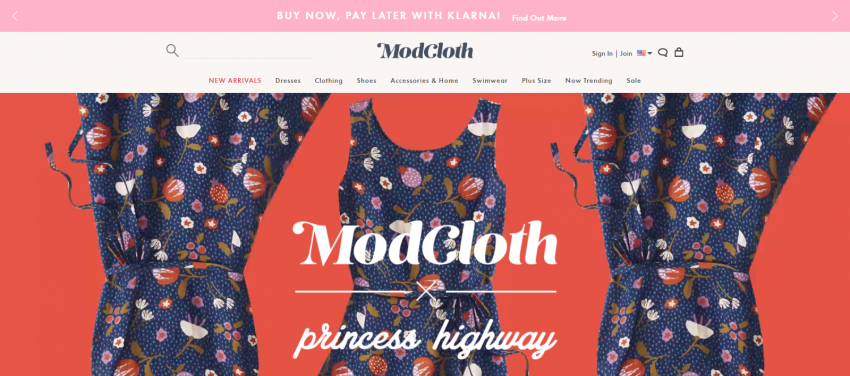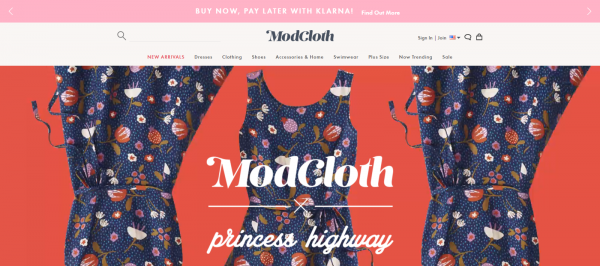 For those few who are looking to make a statement by going retro in terms of fashion, ModCloth is where you want to shop from. This online clothing store deals with some of the best vintage styles and combos that you could have asked for. With their regular pairings with some of the best vintage fashion labels from around the globe, ModCloth is going to be your favorite shopping destination for sure.
To add to their amazing and varied collection, their service and policies are great too. Returning clothes has never been easier. The prices touch both ends of the spectrum, and you can often buy good clothes at decent prices, though some of the dreamiest items are expensive. Yet, with the kind of diversity this shopping website provides, you can always choose an outfit based on your taste and budget.
---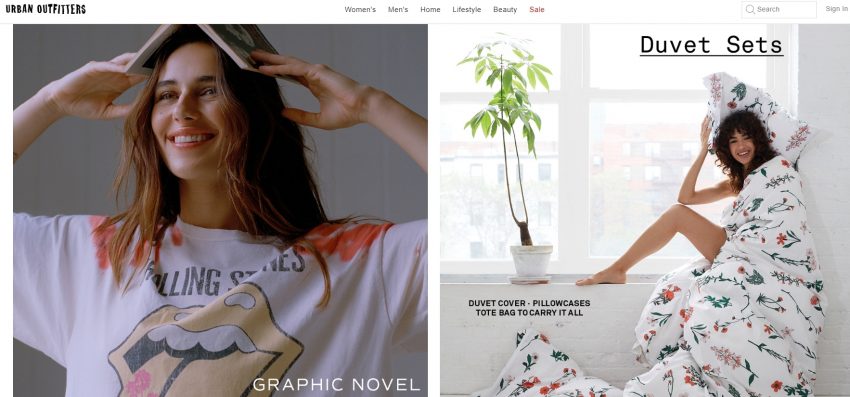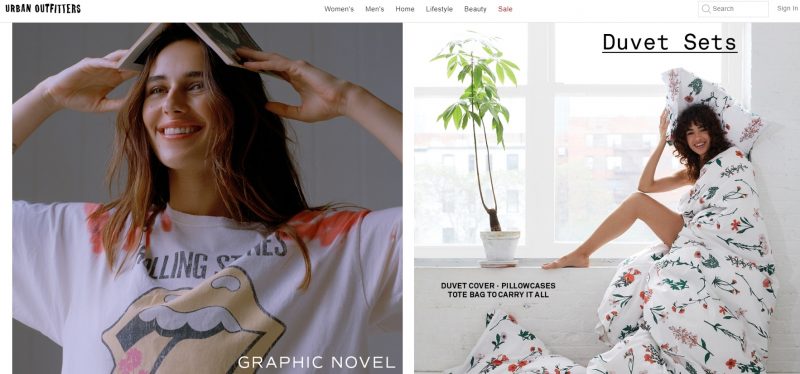 If you think this list is predominantly about stores with gorgeous options for women, Urban Outfitters is one website that provides a handsome variety of clothing for men too. They are based in Philadelphia, Pennsylvania. Their products are themed around the much in-trend bohemian vibes.
You would want to refer to this website if you are looking for shopping stores like Flannels, because the two are quite similar in terms of the product categories, though differing in style and price range. Men can avail graphic tees, tops, jackets, bottoms, shoes and accessories. There's also a special section dedicated to those who are in love with vintage styles.
Besides, the women's section is much more diverse and the price ranges from moderate to expensive, depending on the label and the product. The website also deals with home, lifestyle, and beauty products, including furniture. Urban Outfitters is like a one-stop solution for millennials of the day, with resounding fashion picks and necessities.
---
In your quest for online stores like Flannels, Lou & Grey should be one of your first picks. The hallmark of this relatively new store lies in handpicking clothing that is extremely elegant and comfortable in the first place, attractive and trendy side-by-side. If that doesn't make you reach out to your phones immediately, read on to find out more about what's going to be your favorite shopping destination soon.
We cannot deny that the items at Lou and Grey are a tad bit expensive. But if this is a one-time splurge or a special I-want-to-gift-this-to-myself kind of spree, we recommend you to go for it. After all, very few online stores fit into the "value for money" description, especially when it comes to clothing.
In the special Signature Soft collection of Lou and Grey, you can fetch some adorable picks. From the His & Her section, you can lay your hands on unisex clothing that anyone would be comfortable in. Besides, their beautiful website shows their love for women and so do their products.
---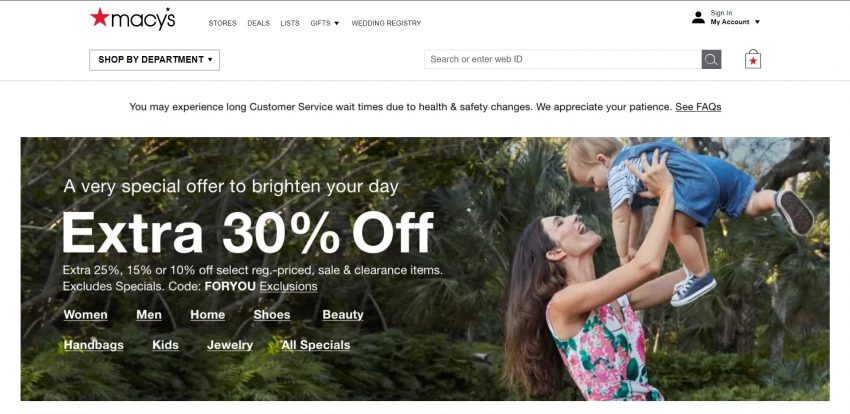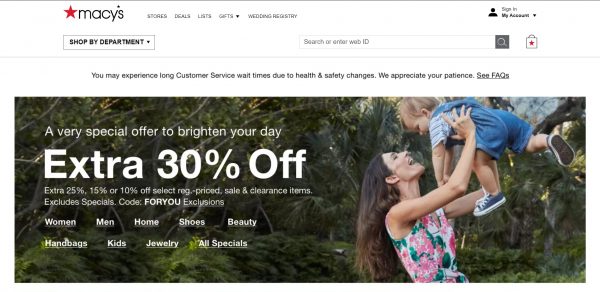 Macy's is a very well-known online shopping website, which many users prefer describing as a Pandora's box of sorts. After all, endless items are spanning almost every homely need of yours. It will not be entirely wrong to describe it as a one-stop solution for someone who loves to shop.
If you are into brands and online stores like Flannels, you will find that Macy's is the perfect place to grab several items on your wish-list – Levi's, Free People, Guess, and many more. There are no hassles at all when it comes to returns. If you are bored with all the stores that deal in women's clothing alone, Macy's is known for being the best place to shop for clothes for the entire family.
Admittedly, shopping from Macy's might turn expensive at times. But you only have to wait till their clearance sale comes up and lo! You can fit everything on your mind into your budget. Besides clothing, Macy's also has a never-ending collection of great perfume, shoes, accessories, bags, and gifts. We bet you will not emerge out of their beautiful website buying just one item, even if there's nothing else on your mind right now!
---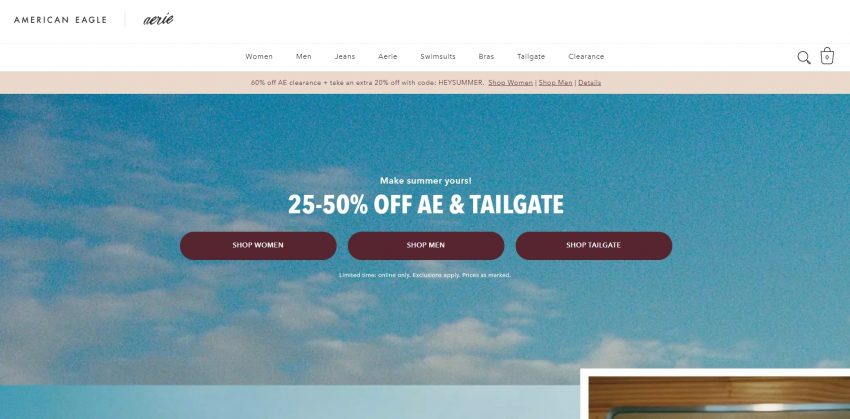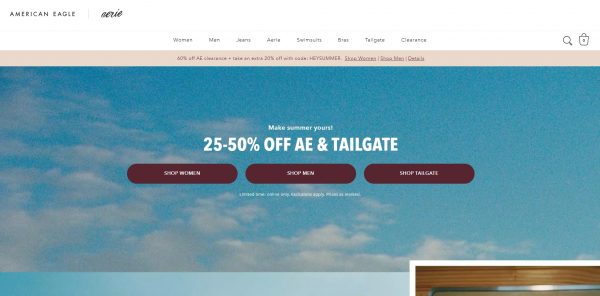 If you are on the hunt for online clothing stores like Flannels, which deals in enviable products for both genders, American Eagle, or AE as they call themselves, is the perfect answer.
The first vibe one intercepts when visiting their website is a wave of freshness and uniqueness. Blending their displays with millennial-inspired artwork and lingo, AE strikes a chord like no other in the online retail world. What the store makes sure of is that they compromise neither on the most recent trends nor on variety.
It might also seem interesting to you that glancing through their newsletters upon subscription can often land you attractive discount coupons. Plus, they conduct regular clearance sales for great products. Their great rewards system, helpful customer service and not to mention the superior quality and fit of clothing make them one of the best in the market, without a doubt.
---
Lord & Taylor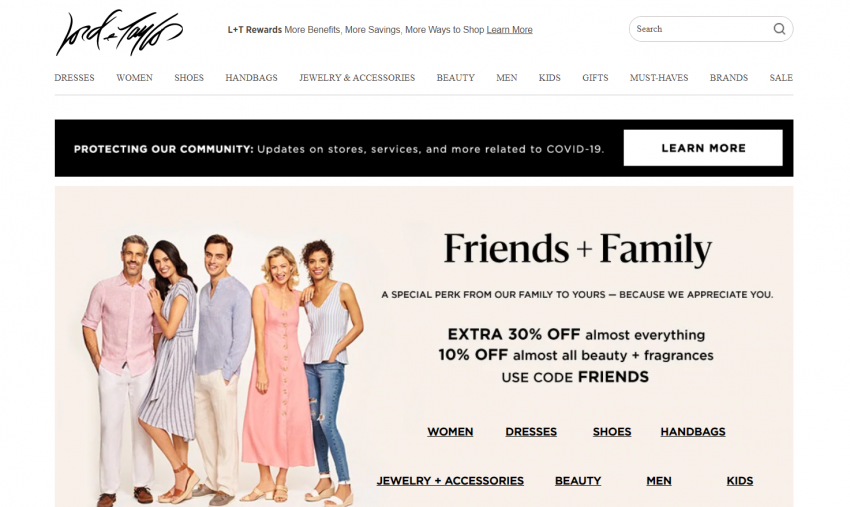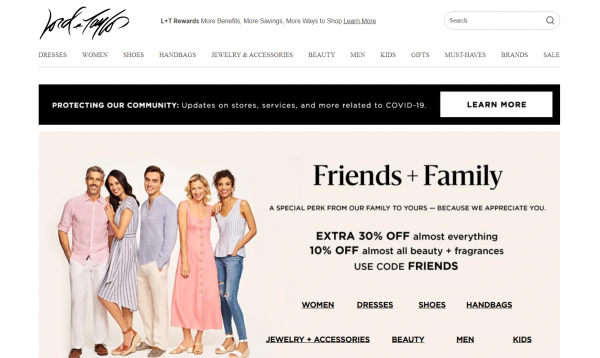 Another great store for buying men and women's clothing, Lord & Taylor's is a store similar to Flannels if you love the latter. One thing that we have to mention here that the collections at Lord & Taylor are markedly different from, say, Forever21 or Macy's if you know what we mean. It is more suited for those who have a taste for classy, sophisticated, even formal styles.
Perhaps that is why this store tends more to hit a chord with professionals. The clothing chain boasts of the supreme quality of products without burning massive holes in the pockets of the buyer. Besides, there's always an enviable range of products on sale for you to pick from. With exceptional customer service, Lord & Taylor continues to be a favorite choice for many.
You might want to check out the Lord & Taylor online store if you are looking for attractive discounts on premium quality clothing. Besides, their collection of shoes, handbags, and cosmetic/grooming products is to die for. The store also houses jewelry and accessories and is very accommodating across age and gender groups.
---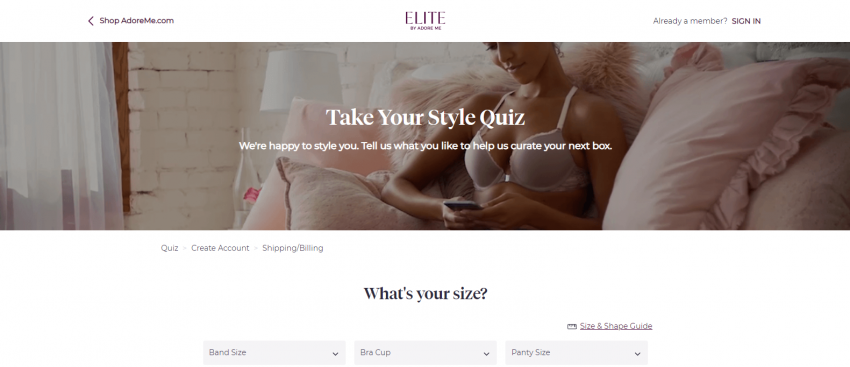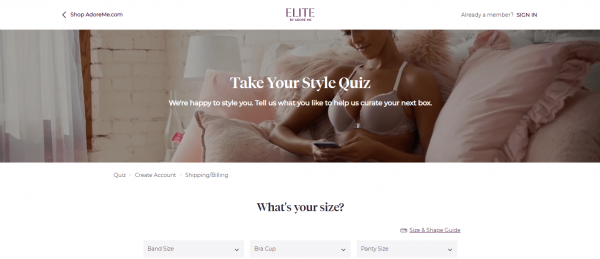 To add to this list of Founded in 1969, Gap has assumed the form of a global retailer in due course of time. Great quality, great customer support, great sales, and great prices – Gap truly is one of the best places you could go shopping when looking for casual wear for men, women or kids alike.
If you are a regular at their website, you'll know that they always have some sale or the other. With their wide array of clothing, they ensure every customer gets what they want. Besides, the products are long-lasting, which kind of makes up for their high prices.
In short, Gap is the place to go to if you are looking for great alternative stores like Flannels. That they have a special maternity section for comfortable and over-sized women's clothing and other basic needs is adorable. They have separate sections for toddlers and babies as well. Their lingerie products are to die for. So, whenever you are planning to go for a little family shopping spree, Gap is one of the best places you could look out for.
---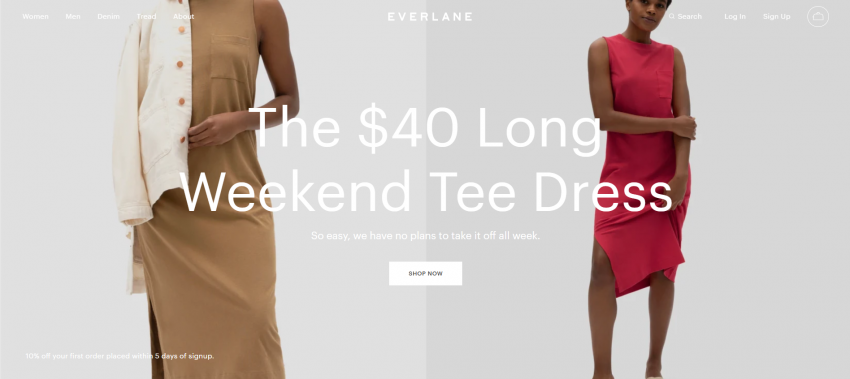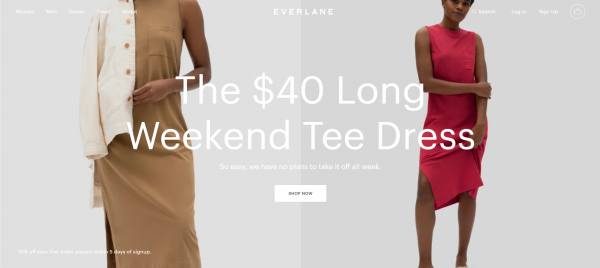 This Californian store makes for an impressive and much sought-after online presence. What Everlane say they deal in are 'modern basics'; this is true indeed. It wouldn't be surprising if many of the staples in your wardrobe are from this much-loved store.
From what had started as only simple basics, Everlane has woven its path to some great clothing, sweaters, bags as well as shoes. Their no-nonsense apparel appeals to all, because of its neither too 'old' like Lord & Taylor, nor too casual like Macy's. Through the subtleties of basics and staples, Everlane manages to keep up with the trends so that none of their products seems boring or outdated to you. Plus, there is a golden rule in the world of fashion – never leave your wardrobe wanting on some great basics. This is where Everlane fits in perfectly.
---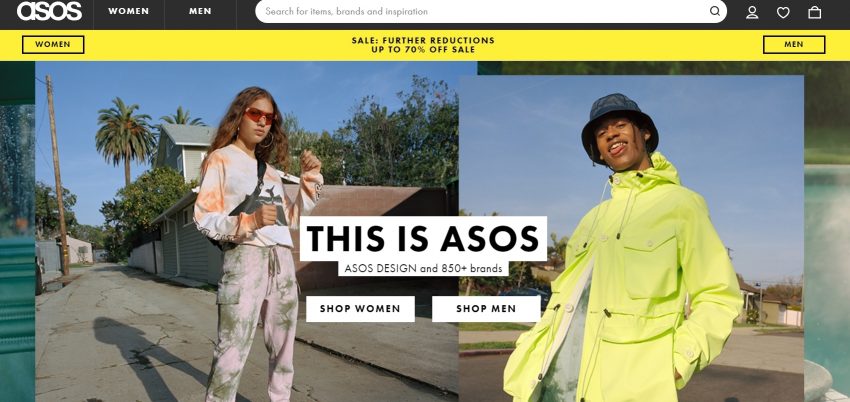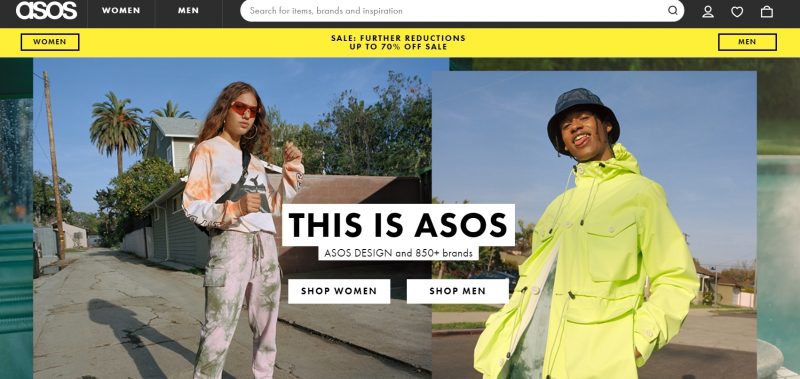 Asos happens to be one of the few online-only stores in the world of fashion, which means there is no compromise whatsoever on their virtual experience. Products on Asos oscillate from both affordable to pricey at times, but if you are into elegant clothes and latest trends, there can be no better option than Asos.
This is especially the best place to go to if you are into fashion stores like Flannels and high-street brands. Both the men's and women's sections show great variety in terms of styles, palettes and item categories. There's something for everyone. Although the store is based in the UK, the magnetic store happens to have a charm in the US as well as worldwide. No wonder it is one of the best in the online industry when it comes to fashion retail.
---
For all those who love shopping for clothes that come with a boho vibe, Free People is the place you have been looking for all this time. From clothing to shoes, lingerie to swimwear, shoes to beauty products, Free People is the perfect online shopping store for women who have a knack for boho-chic fashion.
We recommend the online shopping site, especially for their bralettes and tube tops. Even their sweaters are elegant, though they might come across as a little pricey. The clothing comes with a great fit, and their bralettes and tube tops come with the best support. If you are someone who is into easy-looking, comfortable fashion, Free People is a must-try.
---
Target is one of the most diverse online stores you'll come across, catering to a wide range of products. From clothing to skincare products, home decor to lovely gifts for children, Target is one place where you can be certain of getting everything you need.
Their price range is one of the best you can get in the market for the kind of quality they maintain. With great customer service and great deals, shopping from Target is a guilty pleasure for many.
---
If you are a fan of online shopping, especially when it comes to branded clothing, you must also be aware of the best and the worst in the market. A good shopper does not just make sure that the clothes they buy are of great quality, but also that the store they opt for promises great prices, attractive deals and warm support/service for customers. We hope this list about online stores like Flannels helps you make better choices for your next shopping spree. Happy shopping!