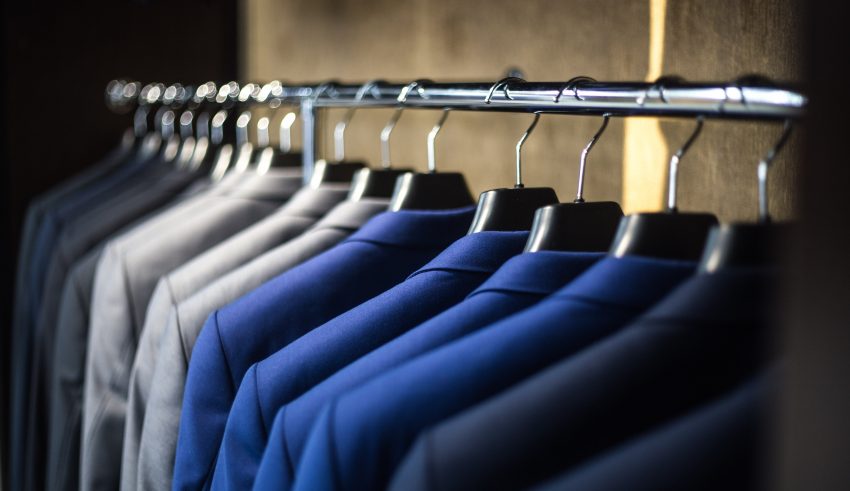 American-made brands of clothes offer an everlasting bet on long-lasting price and revolutionary transparency. We are constantly searching for brands that respect integrity and consistency in our quest for sustainable goods and oppose the practices that surround cheap quick fashion. We consume less when we invest in high-quality staples and live more simply.
We have sought out our favorite American-made clothing brands that make high-quality basics — including denim, tees, dresses, and sweatshirts. Have a look at our favorite design and manufacturing brands in the USA.
Here are the Best Brands which are made in the USA: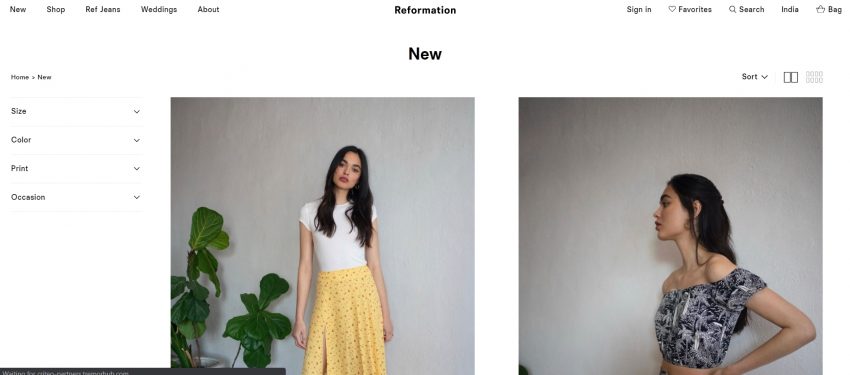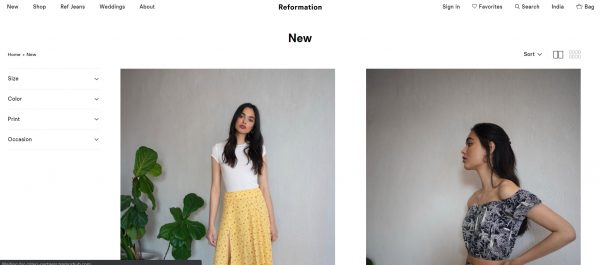 It is a US clothing brand based in Los Angeles, CA which is best known for Vintage-inspired and casual apparel. The product range offers Women's dresses, tops, jumpsuits, bottoms, swimwear, bridal, intimate wear, accessories. You can shop from Reformative with a minimum budget of $28-$528.
Their key line is suitable for multiple women between 5′6 and 5′10. They introduced a collection of 'Petites' tailored collection for women 5′2 and under, a selection with expanded sizes up to size 22, as well as a selection tailored exclusively for women with a full C-DD cup. Such body types based capsules are just the first steps in our mission to ensure that people in all shapes and sizes will wear Ref and look absolutely gorgeous in them.
Not only they are fashion conscious brand but are also mindful of sustainability and the environment. That's why they have Ref criteria, or simply separate classifications depending on their cumulative effect on culture and climate.
Taking into the account water supply, energy production, land use, eco-toxicity, greenhouse gas pollution, human toxicity, quality, and size, we sought to make these criteria as comprehensive as possible. We have also looked at the effects of fabric safety, such as microfiber.
---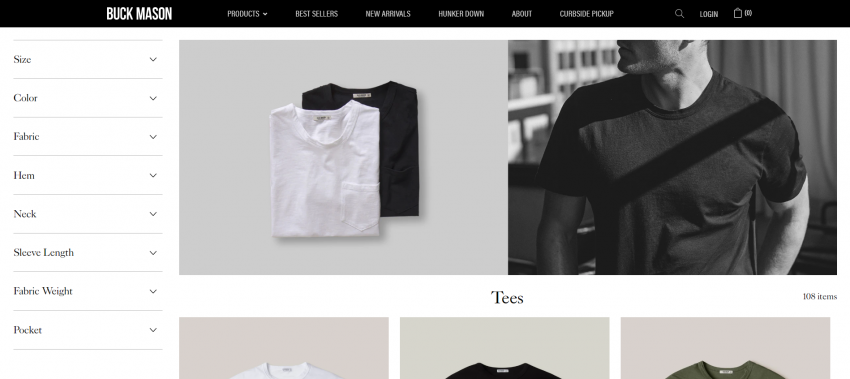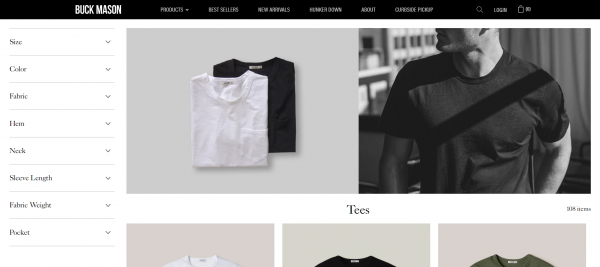 It is best known for Selvedge and raw denim for men, and their product range offers Men's denim, shirts, sweats, jackets, accessories. The price of the clothes lie between $35-$495
Buck Mason is an American brand of men's apparel established in Los Angeles, California. The company carries out its business online and across its store stores in brick and mortar.
Buck Mason is one of our new favorite ethical fashion shops, not only because the brand creates local garments (hello, neighbors), but also because of outstanding ethics, modern workmanship and top-notch dedication. You can shop online or at department stores in LA, San Francisco, or NYC, whether it's new classics, simple thermal baths or a trendy jean jacket for him.
---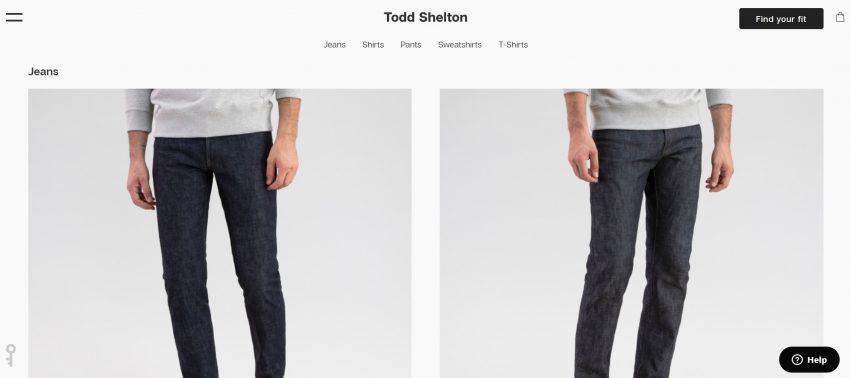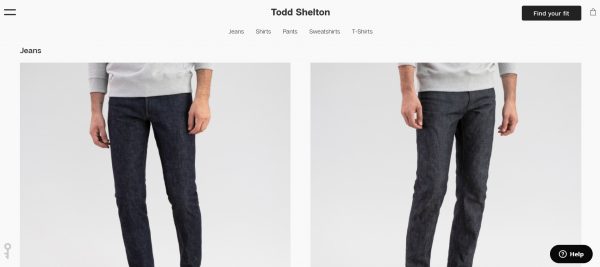 This brand is best known for Everyday casual wear for men and product ranges from men's casual wear office wear, jeans, sweatshirts. Their products start from $65 and can go up to $255
All Todd Shelton's clothing is made by fairly paid stylists in a factory in New Jersey. The organization works under a business strategy with no-inventory, meaning the designs are created with little waste as needed. By doing away with the wholesale process, Todd Shelton will give consumers individual focus and build long-term partnerships with returning customers. The designs are cool, traditional and ideal for everyday, casual wear.
---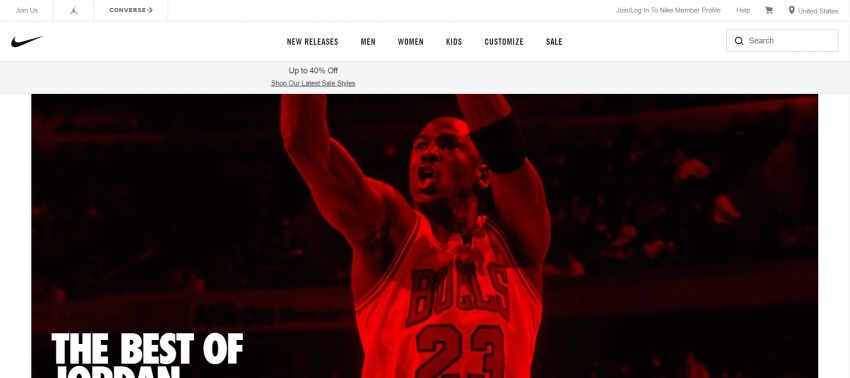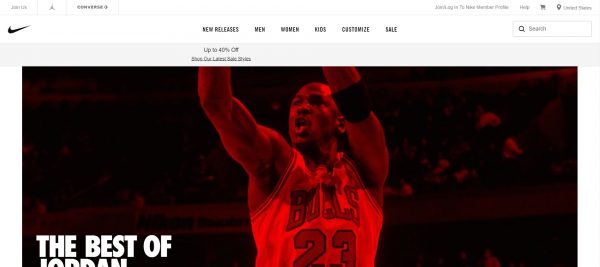 Nike is an American multinational corporation that was founded by Bill Bowerman and Phil Knight in 1964. Their offices are in Oregon, U.S. The Company takes its name from the Greek victory goddess and has a swoosh logo. 'Just Do It ' is one more Nike trademark.
Hurley International has branches like Converse. Nike is the largest athletic shoes and apparel manufacturer and is also a major player in the manufacture of sports equipment.
Nike sponsors many prominent sporting figures around the world like Jordan, Cristiano Ronaldo, and other sports teams. It is one of the most famous brands of clothing and generates the most revenue from producers
---
Abercrombie & Fitch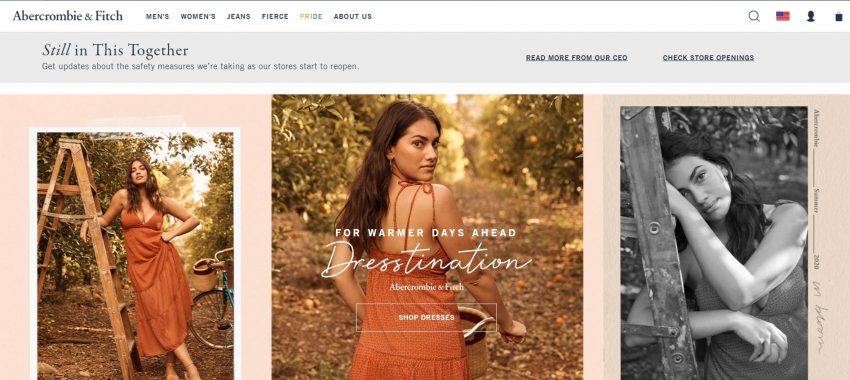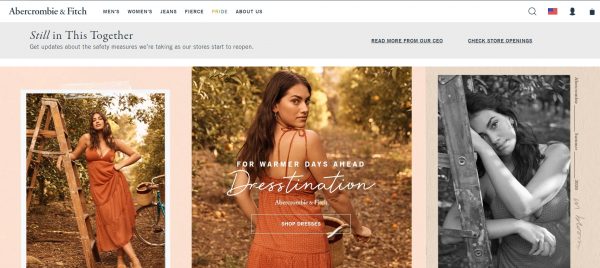 This is an American apparel clothing store that in large part offers casual wear to its target teenage customers. It has two children's brands: Abercrombie, and Hollister Co.
Their brand identity is advertised as a near-luxury apparel company for teenagers and tweens. They sell fashionable accessories as well as clothes such as rucksacks, belts, scarfs, hats, caps, and several fragrances.
The price range for the clothing collection from Abercrombie & Fitch Girls ranges from $7.70 to $280.
They have some wonderful clothing items like the Simone High Waist Ankle style jeans. Not only this, but you also find a number of dresses in a flowy, loose style.
---
Forever 21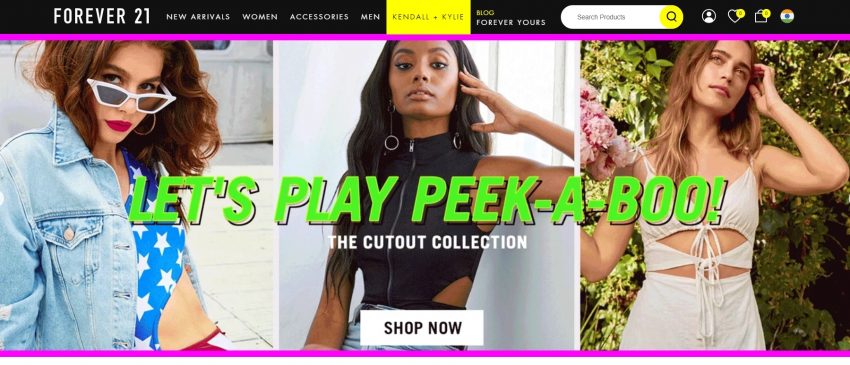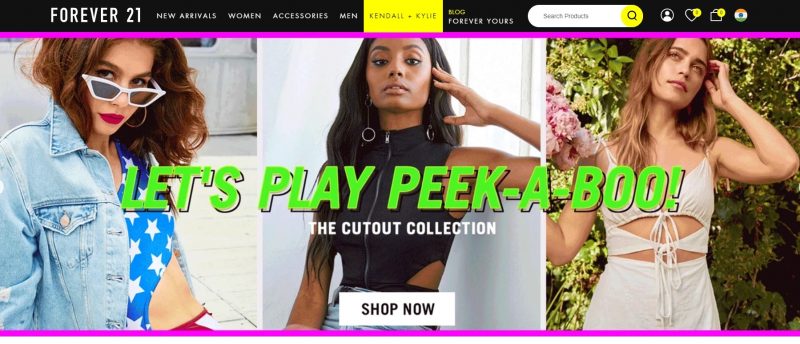 You didn't think we were going to post about affordable fashion and leave Forever 21 out, did you?! Forever 21 is the ultimate fast-fashion destination and one of America's most popular discount clothing stores with its ultra-trendy aesthetic and even lower prices!
In my experience, the sizes of Forever 21 are small (although they have a line of plus-size). Furthermore, browse carefully, as some of their fabrics may be cheap. Another downside is that the return policy of Forever 21 isn't the biggest; they only accept exchanges, so you must be sure of your purchases.
Forever 21, stylized as FOREVER 21, is a fast-fashion retailer based in Los Angeles, California. Forever 21 is known for its fashionable designs and low prices.[5][6] The business offers women, men and children accessories, beauty items, home goods, and clothes. The business has participated in numerous scandals, ranging from concerns related to fair law to allegations of copyright infringement to religion.
---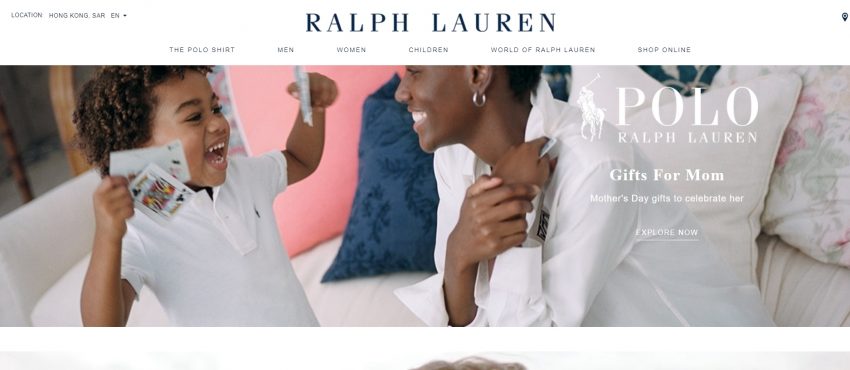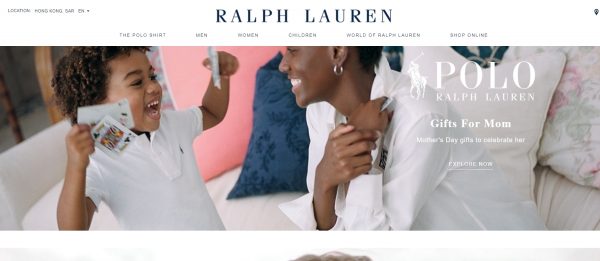 For nearly 50 years Ralph Lauren has remained true to that same vision, from his early days selling ties from a drawer in the Empire State Building to the global network fashion brands that he oversees today. Ralph Lauren is now an American cultural icon in his own right and the company he founded is a global leader in the design, marketing, and distribution of luxury clothes, accessories, home goods, and fragrances. His name stands for timeless design, impeccable quality, and extreme attention to detail.
They are known for the clothing, marketing, and distribution of products in four categories: apparel, home, accessories, and fragrances. The Company's brands include the mid-range Chaps brand, to the sub-premium Lauren Ralph Lauren brand, to the premium Polo Ralph Lauren, Double RL, Ralph Lauren Childrenswear, Denim & Supply Ralph Lauren, and Club Monaco brands, up to the full luxury Ralph Lauren Purple Label and Ralph Lauren Collection brands.
---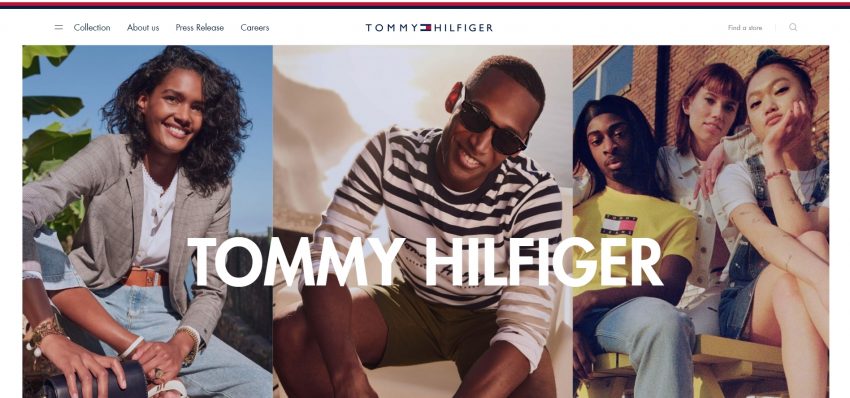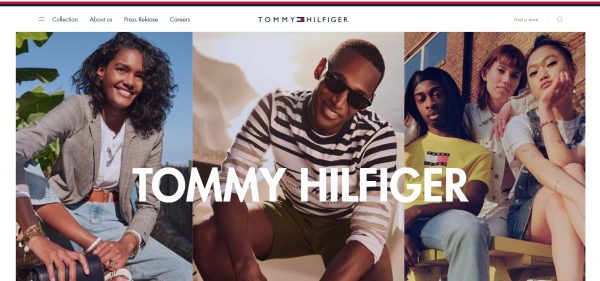 Tommy Hilfiger, formerly known as Tommy Hilfiger Corporation and Tommy Hilfiger Inc., is an American premium clothing, apparel, footwear, accessories, fragrances, and home furnishings manufacturer. The company was founded in 1985, and is today being sold in 100 countries in department stores and more than 2000 independent retail stores.
Hilfiger has endorsed products like True Star is a fragrance that was released in 2004 as a poster girl with Beyoncé Knowles. Tommy Hilfiger sells its items worldwide under the names Tommy Hilfiger and Hilfiger Denim, and also has a wide range of collections including Hilfiger Line, Tommy Hilfiger Apparel, sportswear, denim, accessories, and footwear for men, women, and children. The brand is also authorized for a variety of products, including fragrances, eyewear, watches, and home furnishings.
---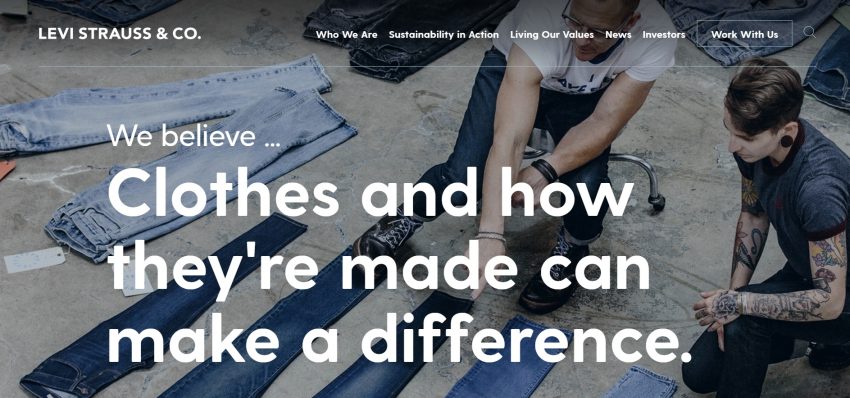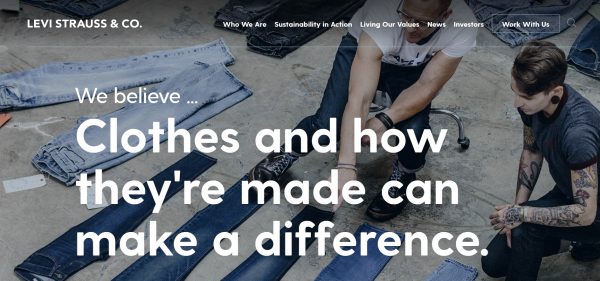 Levi Strauss & Co. (/b) is an American apparel company recognized around the world for its Levi (/b) denim jeans brand. It was founded in May 1853[5] when German immigrant Levi Strauss moved to San Francisco, California from Buttenheim, Bavaria, to open a branch of his brothers' New York dry goods company to the west coast. The company's headquarters are located in Plaza Levi.
Levi Strauss began business at San Francisco's 90 Sacramento Street address and then moved to 62 Sacramento Street. Between the 1950s and 1980s, among a wide range of youth subcultures like greasers, mods, rockers, and hippies, Levi's jeans became popular. The company still produces these unshrunk, uniquely sized jeans, and they are still Levi's number one selling product
---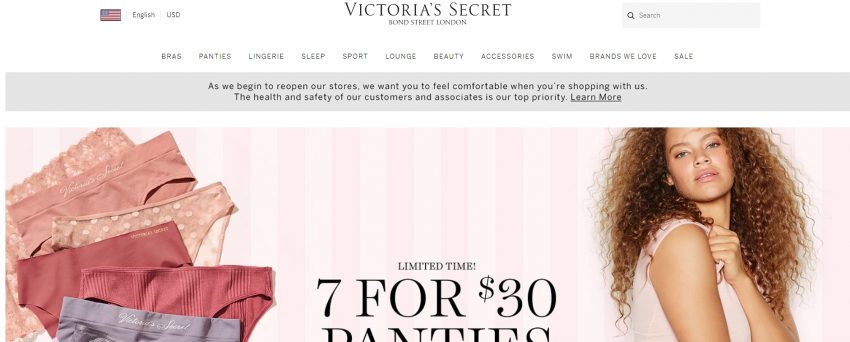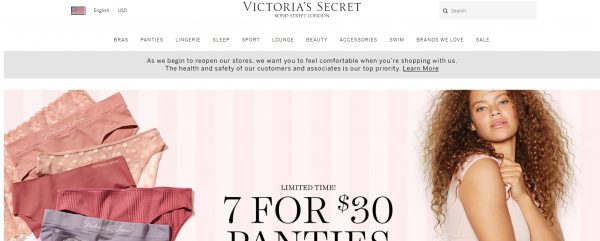 Victoria's Secret is a world-class brand known for its amazing products and shopping experience around the globe. With more than 1,100 store locations worldwide, they rule the lingerie marketplace from a PINK girl to sexy and elegant lingerie with merchandise for all. Their name is synonymous with all things feminine and sexy and consumers love their brand and how it makes them feel
The company is widely known for its high-visibility marketing, including an annual catalog and television fashion show featuring "angels" running through 2018. The company was originally created by Roy and Gaye Raymond[4] in 1977 as a response to packaged underwear, which Roy Raymond called "harmful, floral-print nylon nightgowns."
---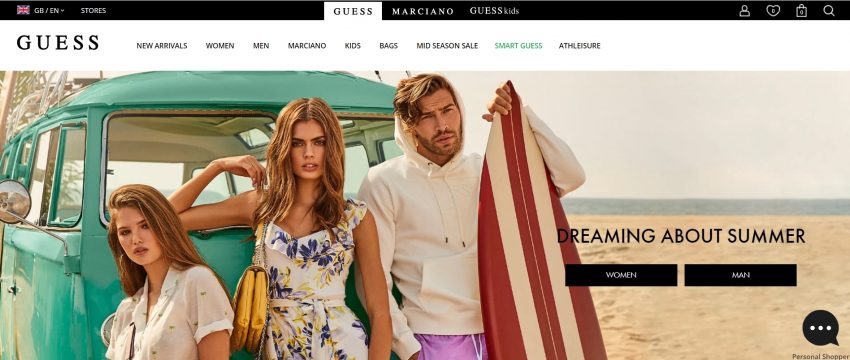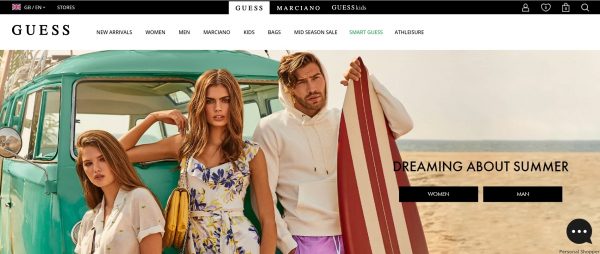 GUESS was established in 1981 by the brothers Marciano who left the south of France in search of the American dream. The Marcianos were influenced by European influence and redefined denim. One of their early designs was the 3-zip Marilyn, a stonewashed, slim-fitting jean. Bloomingdale's was the first department store to embrace the brand with two dozen pairs of jeans being ordered by them.
GUESS quickly became a sign of a young, attractive and adventurous lifestyle. GUESS encouraged people over the decades to dream with its popular and enduring advertising campaigns that turned unknown faces into recognizable models. In 2004, the company expanded its contemporary collection called Marciano with a new retail model.
---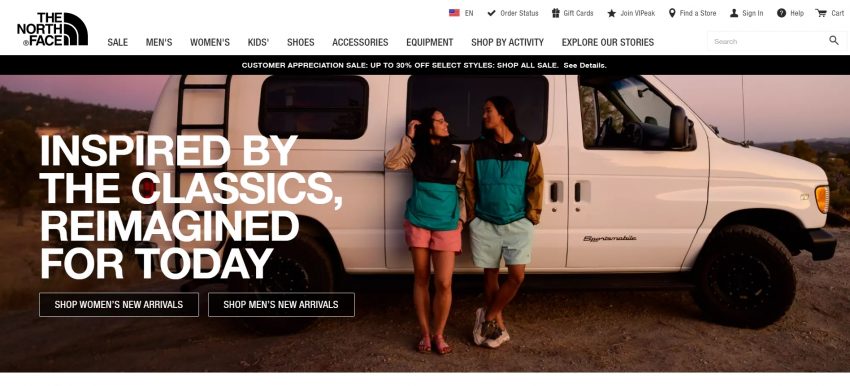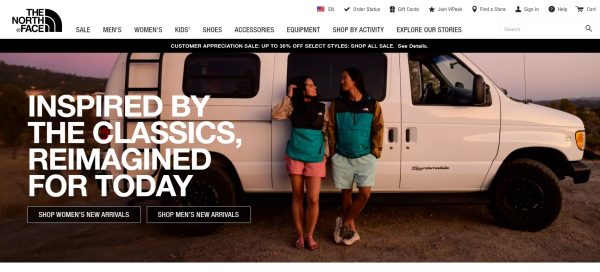 The legend of the North Face ® begins, surprisingly, on a beach. More specifically, the North Beach neighborhood in San Francisco, at an altitude of only 150 feet above sea level. Two hiking enthusiasts decided to pursue their passions here in 1966 and established a small mountaineering retail store.
Today, more than 50 Years after its modest grand opening, The North Face is offering an extensive collection of clothing, supplies, and footwear. We move the creativity boundaries so you can move the discovery boundaries. We are deeply proud to be the first choice of the most experienced climbers, alpinists, extreme skiers, snowboarders, distance runners and explorers in the world.
---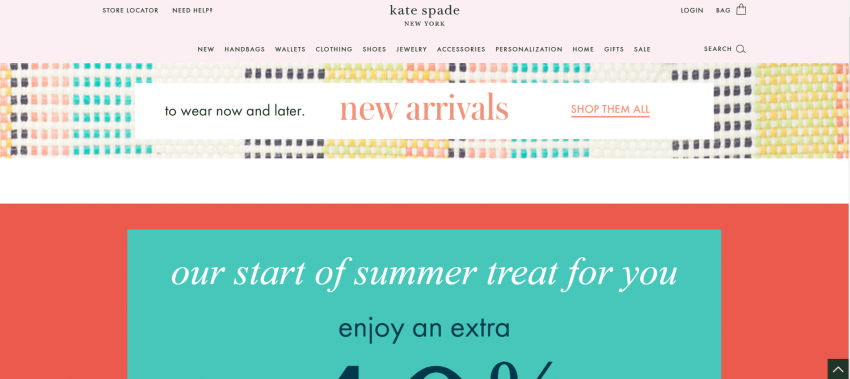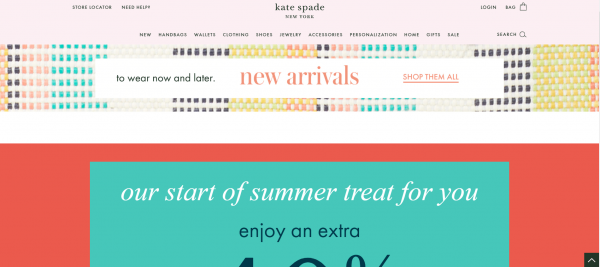 Kate Spade New York is a luxury American fashion design house created by Kate and Andy Spade in January 1993. Jack Spade is the line for men on the company. New York's Kate Spade competes against Michael Kors. The company was acquired in 2017 by Tapestry, Inc., formerly known as Coach, and is now a part of it.
Kate Spade New York has over 140 U.S. retail and outlet stores and more than 175 international shops. Their colorful goods are sold worldwide at more than 450 doors, in all time zones, and on every continent. Our shops are always warm and inviting, whether in San Francisco, Sao Paulo or Shanghai.
---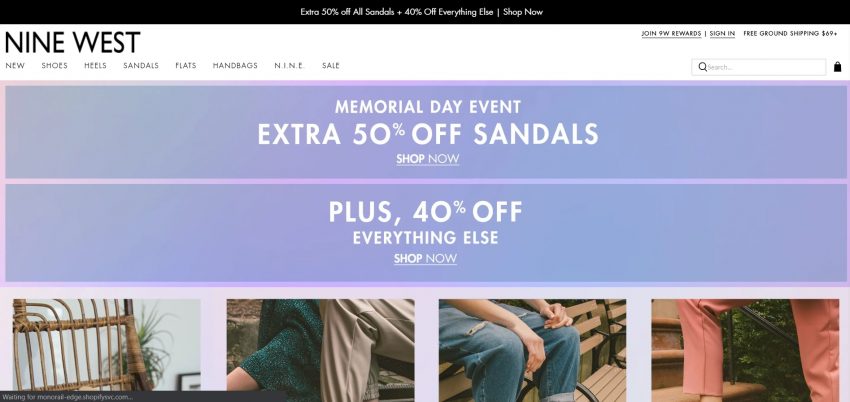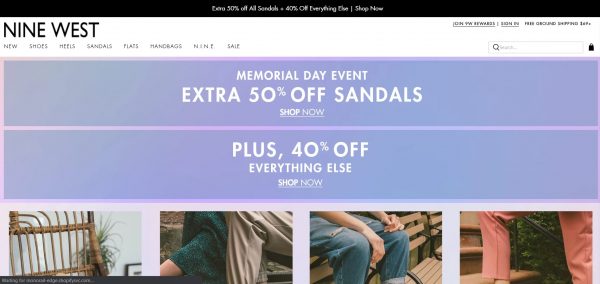 The Nine West brand, founded in 1978, took its name from its founding address at 9 West 57th Street, New York City.
Still located in the heart of the fashion district of New York, Nine West has a presence in 78 countries worldwide. Each collection represents a balance between our fashionable heritage in New York and the Australian style.
If you're visiting one of their retail stores or shopping online, outstanding customer service, tailor-made fashion advice, and memorable shopping experience are planned.
---
Calvin Klein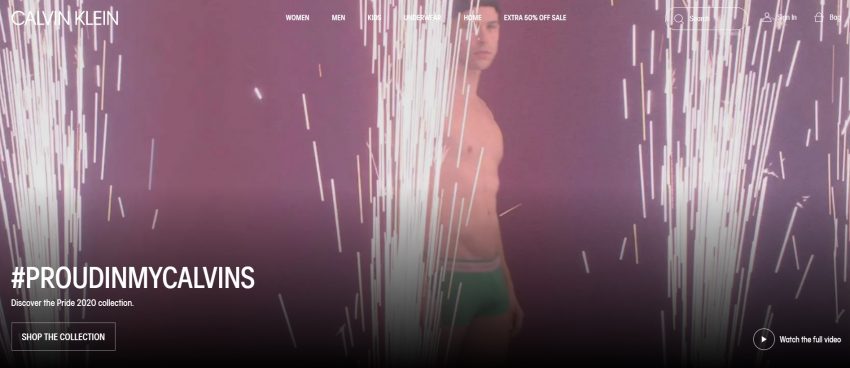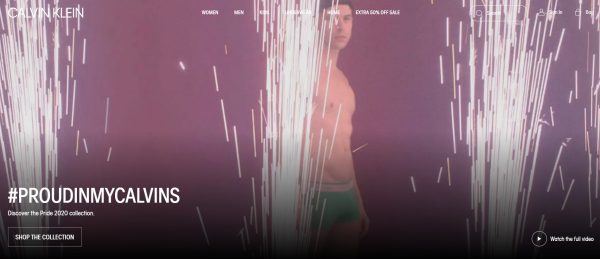 CALVIN KLEIN is a global lifestyle brand that exemplifies bold, progressive values, and an elegance that is seductive and always minimal. We aim to excite and empower our audience with provocative images and compelling designs to ignite the senses. Established in 1968 by Calvin Klein and his business partner Barry Schwartz, our clean aesthetic and groundbreaking designs have created our reputation as a pioneer in American fashion.
In 2017 , global retail sales of CALVIN KLEIN brand items reached $9 billion and were spread across more than 110 countries. It specializes in accessories for clothing, fashion, home furnishings, perfumery, jewelry, watches, and ready-to-wear. The business has a considerable market share in retail and commercial divisions, as well as haute couture apparel.
---
Hollister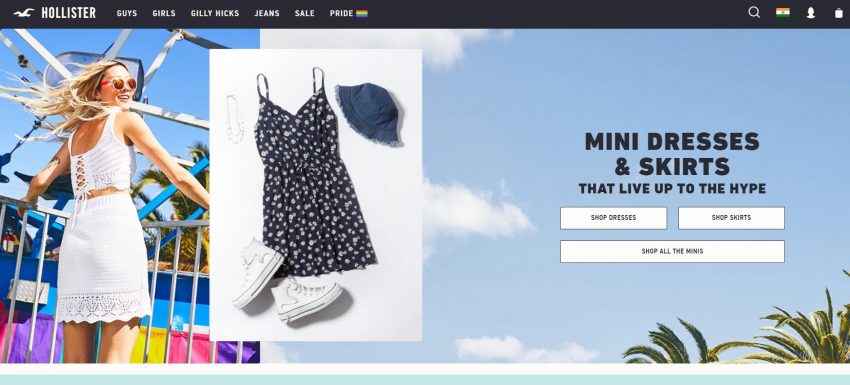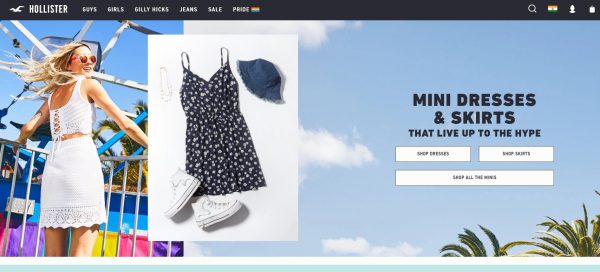 Hollister Co., the global teen consumer's quintessential fashion company, is celebrating the empowering spirit of the endless summer within us. Inspired by the laidback attitude of California, Hollister 's clothes are designed for you to live in and make your own, wherever life takes you. Hollister Co. also has Gilly Hicks, an intimate company that carries intimates, loungewear, and sleepwear. Its goods are built to allow everyone to accept who they are underneath.
Clothing offerings by Hollister Co. include but is not limited to "graphic" and "crew & tee" shirts, polos, Henleys, cardigans, shirts, pullovers, outerwear, rinse or wash Slim Jeans, flip-flops, cologne or perfume, dresses, swimwear, boxers, accessories, and so on.
---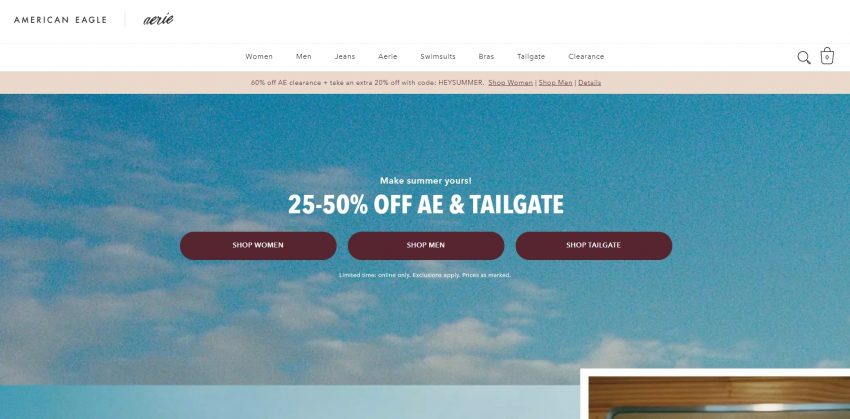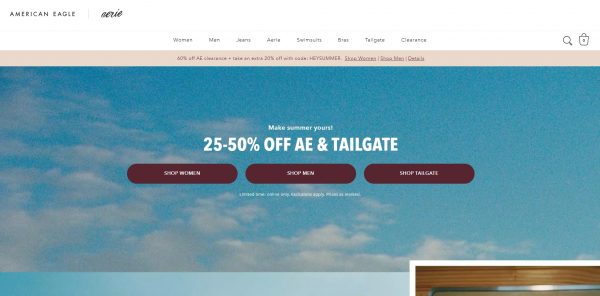 American Eagle Outfitters, Inc. ( NYSE: AEO) is a leading global specialty retailer whose American Eagle Outfitters ® and Aerie ® brands offer high-quality, trendy clothing, accessories, and personal care products at affordable prices. The company operates more than 1,000 stores in the United States, Canada, Mexico, China, and Hong Kong, and ships via its websites to 81 countries worldwide.
It was founded in 1977 as a subsidiary of Retail Ventures, Inc. by the brother's Jerry and Mark Silverman, a company which also owned and operated Silverman's Menswear. The Silvermans sold their property interests in Knoxville, Tennessee, in 1991 to Jacob Price. American Eagle Outfitters is likewise Aerie's parent company.
---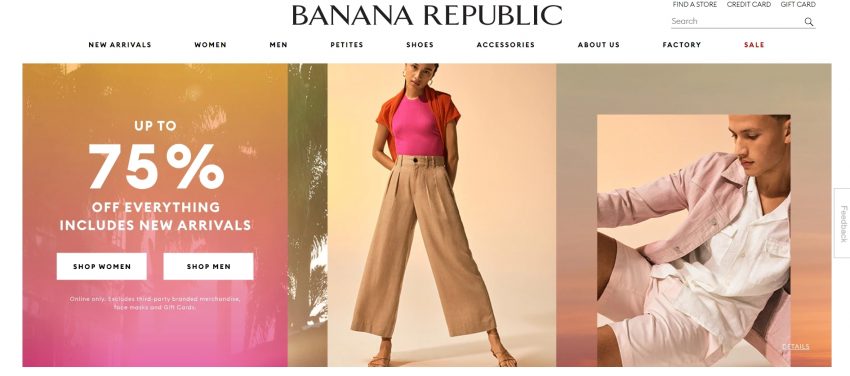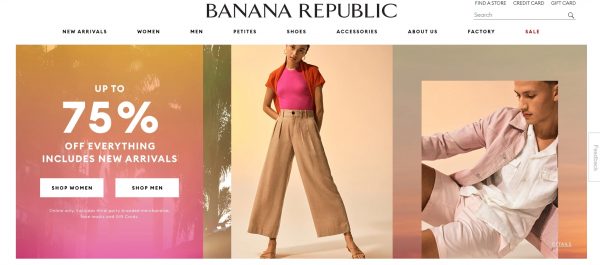 The Banana Republic is a global brand of clothing and accessories designed to offer fresh, portable classics built for a life without frontiers. The Banana Republic is a fascinating, linked, and out-of-the-world wardrobe of favorites – clothes, eyewear, jewelry, shoes, handbags, and fragrances – all designed for a life in motion with the finest materials and design inventions.
Banana Republic, established in San Francisco, is located in more than 650 retail locations worldwide that are run by companies and franchises.
---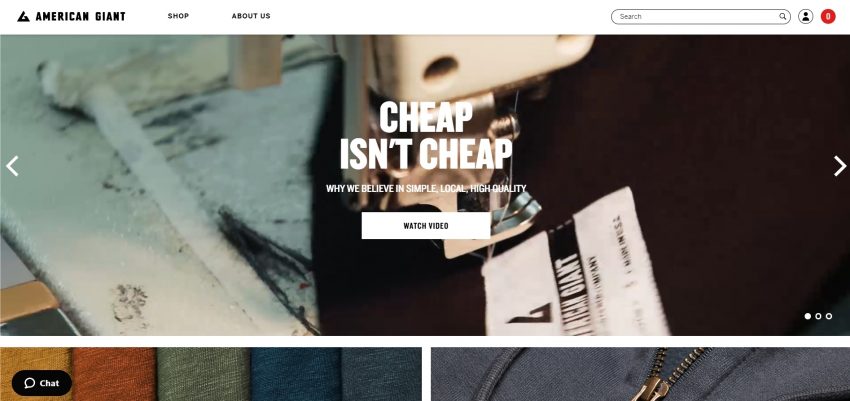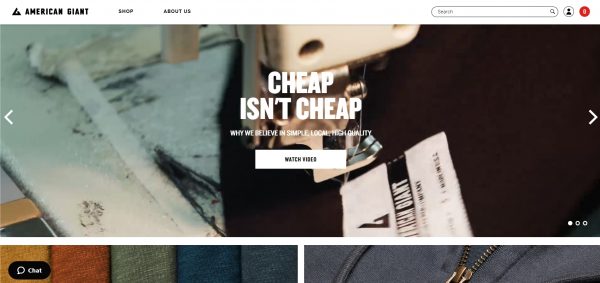 American Giant was founded in a moment of opportunity: where our dissatisfaction with the manner in which clothes were made met new technologies that enabled smaller supply chains and direct selling over the internet to people like you.
They jumped, secure in our conviction that we could go against the present, and do better, through American creativity and innovation. They started here: by making a better hoodie (and later jeans, t-shirts and more) with built-in real, human values. So, you invest in our ideals when you buy from American Giant.
---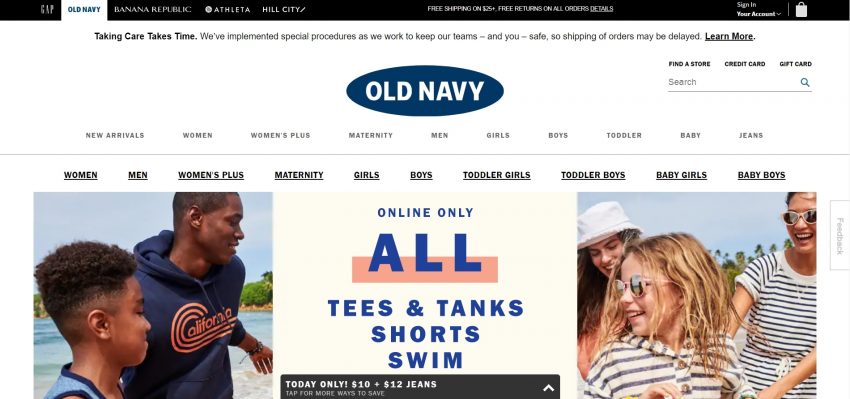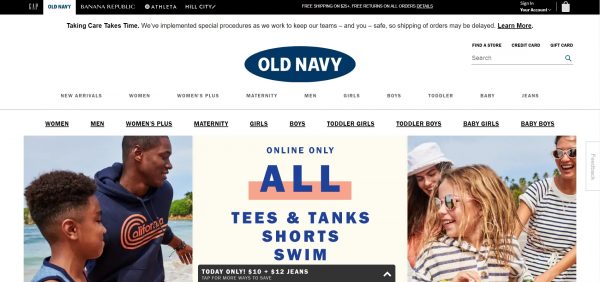 Old Navy is an American retailer of clothing and accessories owned by American multinational corporation Gap Inc.[3] It has corporate operations in the San Francisco neighborhood of Mission Bay, California.
The Old Navy 's largest stores are its flagship stores in New York City, Seattle, Chicago, San Francisco, Manila, and Mexico City.
---
Conclusion
There are always some brands that never compromise on quality, and the millions of people around the world have been satisfied with their products.  Because of their style and the creation of the latest trends among people these brands have grown into favorites.
Since there are several clothing manufacturers, it would be good if we had sufficient knowledge of the most popular clothing brands worldwide. This way we can choose the best out of the popular brands of clothing and get fired up for a task or adventure.
To recognize America's place in the fashion world, we have compiled a list of the most successful U.S. fashion brands. The list is based on metrics, name recognition, and longevity involving foot traffic from the company.