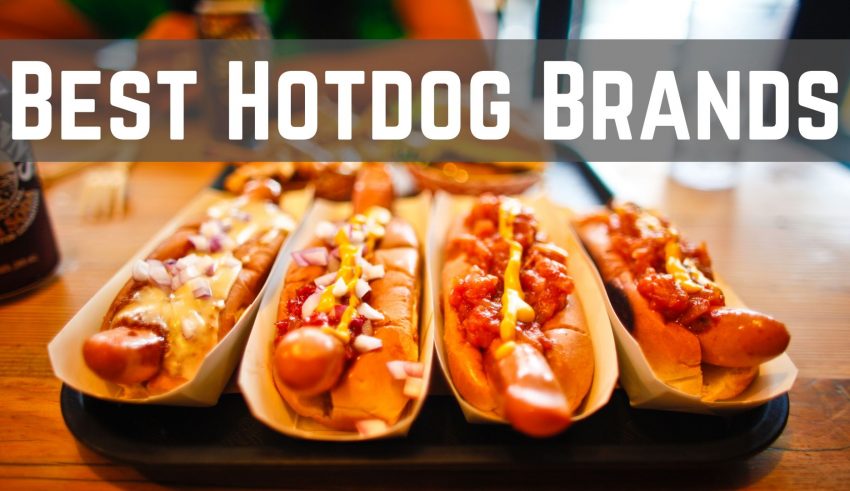 Hot dogs are one of the most popular and staple food products in the US. Sometimes a Frank in a bun is all you need to satisfy your cravings. Though popular in any given day their popularity and need reach a new height in Baseball stadiums or during 4th of July when it just won't do without a hot dog.
But which are the best brands of dogs in the American soil? Let's find out. The list does not follow any order as these are top of the best.
So, without further adieu here are some of the best hot dog brands in the US: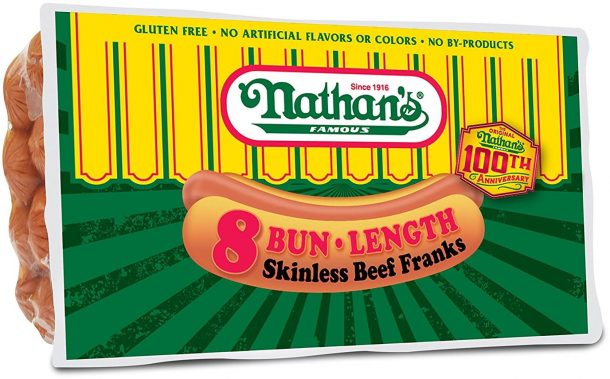 Nathan's Famous Inc. has to be one of the most widely recognized brands of hot dogs. I am pretty sure when you hopped into this list you had a good hunch that Nathan's will be there and to be honest I had the company in mind as well.
The brand gets its meat from America to create a tasty meal which has been a part of American history for over a century. The company was started by Nathan Handwerker and his wife Ida Handwerker in 1916.
The secret recipe behind the tasty dog comes from Ida. The couple started the company with around $300 and currently has become one of the most recognized franchises and brands of hot dogs.
To get a competitive edge in the market they started selling their dogs for 5 cents apiece when they first started and thus gained a good amount of following. Of course, you can't always find Nathan's hot dog stand in your neighbourhood but don't worry you can find their pack of wieners in your local store.
They might not be as good as the real deal but it is still a tasty snack. The company is also famous for holding the annual hot dog eating contests the current winner for which is Joey Chestnut who ate a record 74 hot dogs!
---
This is another popular name in the US and no it's not just for their hot dogs but mainly because they are a popular chain of grocery stores that had been running for more than five decades.
This chain of stores was started by Joe Coulombe who in the year 1967 owned a few convenience stores known as pronto markets which were themed around quick.
The company later developed an image of keeping fresh products and slowly became quite a popular brand and currently they have around 500 stores all over the States.
It tried to stay privately held so that various processing fees are minimised and thus they can work on something much more important which is providing value to their customers.
The company directly trade with suppliers and bargain for the best price and thus are able to sell the products for affordable prices to its customers. They believe in the motto that a penny saved by them is a penny saved by you.
They have been selling hot dogs for some time now and there are a good amount of loyal customers for this brand. Their dogs are really tasty and contain a decent blend of spices, mustard, paprika, nutmeg and many more. These dogs have a juicy texture and is a good delicacy.
---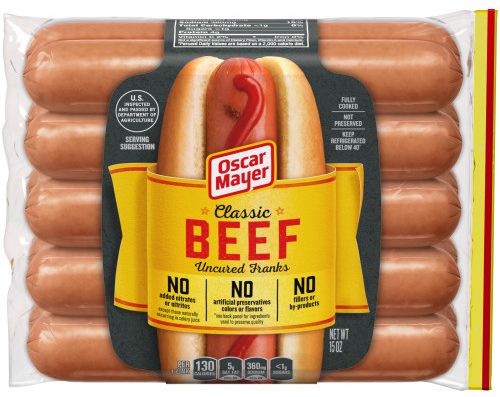 Many of the companies on this list have a history going almost a century back and one of these companies is Oscar Mayer. The company is quite popular in the meat products and cold cut products industry.
It is currently owned by Kraft Heinz which is another popular food manufacturing American company. The company was started by Oscar F. Mayer. Oscar was an immigrant from Germany who started working in meat markets in America.
He and his brother then leased a meat market and started selling several types of processed products which were popular. They had a good idea of how to market their company better and thus started sponsoring local events which gave it's business a boost.
The company changed hands almost a century after its formation. The most popular products of the company are ham, hot dogs, Bologna, and bacon. There are loyal customers of the brand when it comes to its hot dogs.
The hot dogs are thinner when it comes to width than many other brands but it still has that umami flavour and the juicy meat. It also has that smoky flavour which many of us like. Though if you have a thicker bun the taste might get lost but otherwise, it is one of the best dogs out there.
---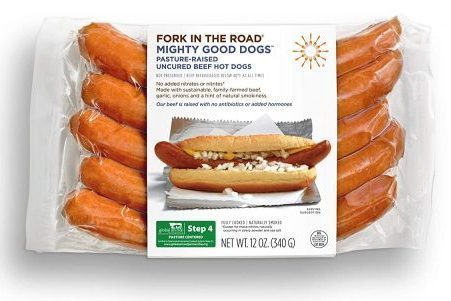 This is a family-owned company or rather a family-owned farm from where healthy animals are processed into quality food products. The company protests itself as a community of people who have been in the food market for a long time.
They believe that taste and healthy values can sustain together and thus the company strives to deliver healthy products which are tasty as well. The popular products are hot dogs, sausages, and deli meats.
They use sustainable farming methods and try to take good care of the animal so that the animal is perfectly healthy and fine when it is processed. The animals are given regular checkups and injected with necessary antibiotics and growth enhancers and their diet comprise entirely of vegetarian meals.
The animals are then left to roam freely on the farm so that they can have a natural environment. Their care doesn't last only to the raw products but they also take good care of their manufacturing and processing procedures so that they can deliver you some good food.
These processes are the reason their hot dogs have great value in them which does not get lost in the process. It still has all the taste and savoury flavour that a dog can have. It might fall flat for some but it is still a great meal.
---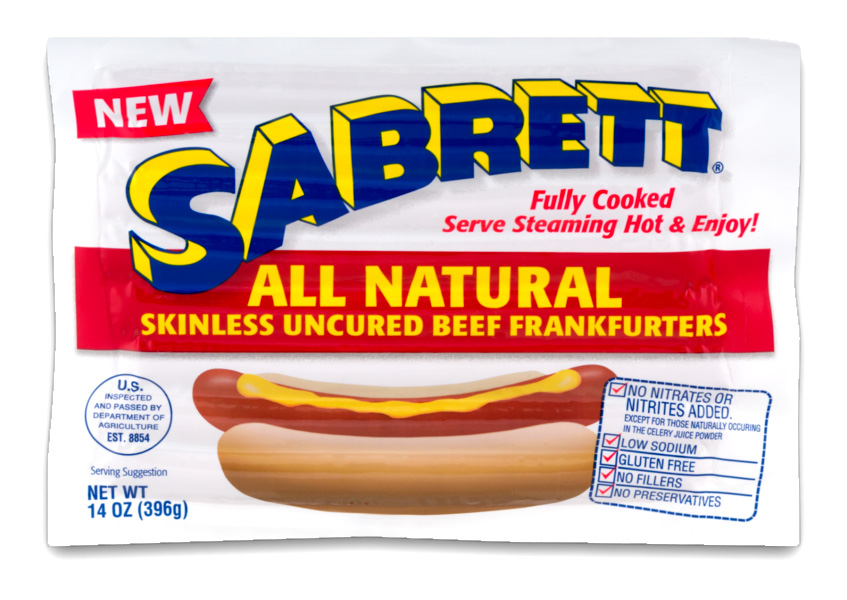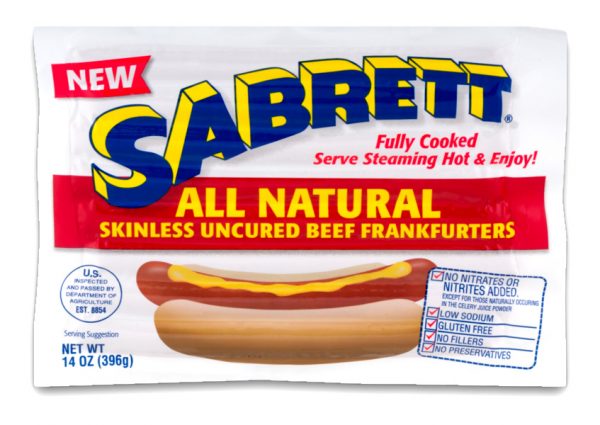 Sabrett is a brand of products manufactured by Marathon Enterprise Inc. It is quite a big regional supplier in the New York City Metropolitan area when it comes to meat and gourmet delicatessen.
The founders of the company are Samuel Ogus and Fritz Frankel. Though Samuel was the one who sort of started the company (it was a bakery then) after he joined hand with Fritz the company name became Sabrett (there were a few hiccups with the name they chose as companies started objecting because of similarity with their names but eventually it became Sabrett).
While Samuel was dealing with the production and equipment design, Fritz was busy with marketing and sales. In the 30s they realized that there was an increased demand for dogs and thus they ventured into that too. The increased demand was during the great depression as hot dogs were pretty cheap and also were very delicious.
Today you can find Sabrett dogs being sold on the streets so you know that these have to be good for vendors to turn a profit. The dogs tend to be a bit longer than other companies and also have a good, spicy flavour. 
---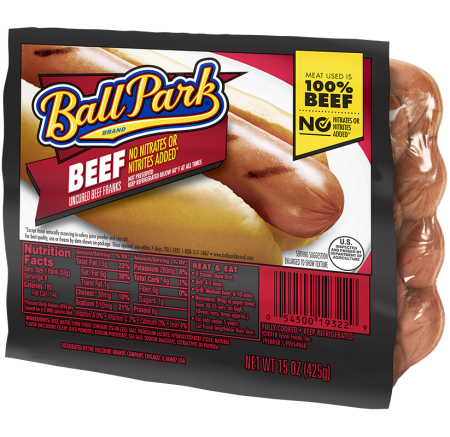 We cannot leave Ball Park Franks out of the picture and talk about hot dogs. You have to have this brand on your list whenever there's a talk about the best hot dogs in the States.
This brand is one of the most consumed brands of hot dogs in the US which around 90 million consumers! The brand started some 60 years ago and has an interesting history.
Basically, Detroit Tigers did not like the hot dogs being served in their park and thus decided that they will choose a new supplier for their hot dogs. This led to a competition which was won by a company named Hygrade Food Products which was operated by the Slotkin Family.
Next, there was another contest in which the agenda was to give their hot dogs a good brand name. This contest was won by a saleswoman who named these hot dogs Ball Park Franks and thus started one of the most delicious hot dog brands in the US.
The taste is just classic and makes you feel why you love hot dogs in the first place. Just put buns around that wiener and add your favourite mustard and voila you have just made a tasty meal.
---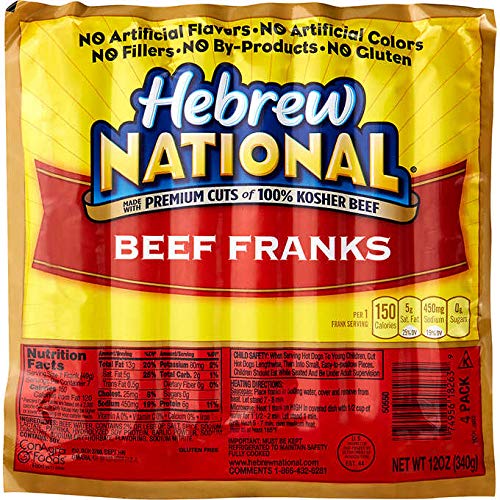 Genre National has been functioning on the American soil for more than a century. The company portrays itself as a Kosher brand which caters to the needs of the Jewish Community though they do sell non-Kosher products as well.
They have been trying their best to deliver a top-quality product and has been successful in maintaining high standards when it comes to laws and regulations of the industry. This has been the case since its inception.
They use the tagline-"We answer to a Higher Authority" and thus follow that motto to deliver quality food. The company has changed hands multiple times and is currently a brand under ConAgra Foods.
For over a century they have followed strict standards and the dogs they make consists of premium cuts of beef that are 100% kosher. They believe that hot dogs should still follow some rules in a world that isn't to keen on following rules.
It might be a bit salty for a few but it does not compromise with taste. It feels like really good meat. The brand also claims to use the first half of the animal for their dogs. 
---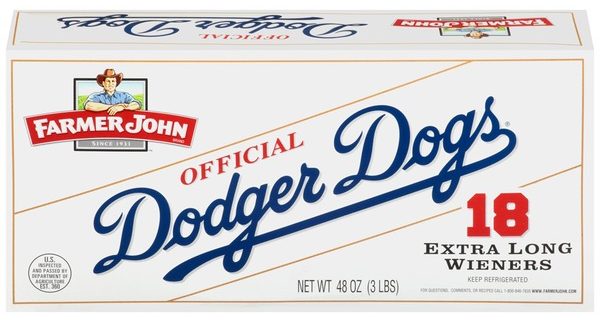 Farmer John was not always Farmer John. It used to be known as Clougherty Brothers Packing Co. in the early 30s. The brothers were Francis and Bernard of Irish descent and they started with just a few cuts and slowly built a business around it.
They would cure and sell pork bellies and smoked hand to grocery stores in their locality. They slowly began expanding their business and by the late 30s, they have included mutton and beef to their product list.
The company started supplying their produce directly to military bases after the attack on Pearl harbour and were also known to supply the Pacific Ocean Theater.
The company became much more successful and a popular brand name after the war when the population increased and there was a high demand for processed and packaged food.
They upgraded their machinery so that the flavours and spices are preserved in the final product and were not lost in the process. After laws regarding Animal slaughter changed they had to choose between pork and beef and they chose the former and to this day they make one of the most delicious packaged dogs, bacon and many other products.
The company officially changed its name to Farmer John as it was easier to remember. Farmer John has gained a loyal customer base because of its quality and delicious products. 
---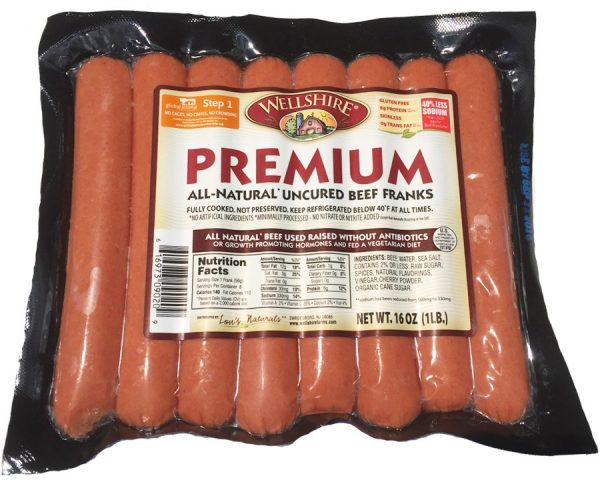 Wellshire Farms is a much recent company compared to the others on this list who have had their start multiple decades ago. The company was started in the year 1996 by Louis B. Colameco III.
He was distressed to find that most of the meat that his family were consuming was over-processed and additive-ridden. Thus, these products have lost all their original value and were no more nutritious.
Thus, began the start of Wellshire Farms Inc. who believe in healthy, organic and tasty food products which have minimal added ingredients and go above and beyond industry standards for the quality of food.
The company believes in family values and thus work with suppliers, retailers, and farms which are family-owned. They believe in sustainable farming and give the animals a lot of care.
The animals are raised in a stress-free environment and feed on a healthy and nutritious vegetarian diet. The company is famous for its hot dogs and even won one of the New York Times' hot dog taste test.
The dogs contain the right amount of salt and preserve the flavour of the meat. It makes for a tasty snack for anyone who loves hot dogs.
---