With the changing paradigm of new reporting, we look at some of the best news apps for mobile platforms in India.
There is a radical shift in the whole news consumption experience. With the advent of the information and conceptual age, there is a democratization of news. No longer is the consumer forced to sit through radio and TV with endless boring debates, news hours filled numerous advertisements or time-consuming newspapers. Today, the new consumer is also an active citizen journalist, who chooses the kind of news he would like to consume and in how much time and by which source. Everyone´s voice, idea, opinion and coverage matters today, irrespective of whether you are the news reporter or the consumer. Anyone who has an internet connection is a news publisher via social media, blogs etc and an equal stakeholder in the world´s news.
These are exciting times in the world of news publishing industry. There are really no limits, rules or structure anymore. Overall, this has proven to be good. We have more news coverage than ever before, faster and real-time updates of news events. There are diverse opinions floating around and competition seen like never before. News literally catches like wildfire today. People want great content and are demanding like never before.
The onslaught of various news apps in India means great content, lesser advertisements, and minimal carbon footprint. Whats not to love!
Here's looking at some of the best apps for news in India!
It was previously known as news inshort. The news content is crisp, keeping it under just 60 words. They cover news from politics to business to science to arts and entertainment to fashion to culture to even the simply bizarre.
You can conveniently share any news that you particularly like with friends in your own exclusive inshort circle with their newly introduced ´toss and poll´ feature.

Knappily
Knappily – The Knowledge App, is an award-winning news app. It is a definite must-try for its novelty in news reporting, analysis, presentation, and design. It features current news spanning across several categories – politics, business, science, technology, sports, movies, TV shows, mythology, books and much more.
Each news feature is called a ´Knapp´ and is essentially an editorial analysis presented in a carefully thought out structural format – The unique 5W1H (What, Why, When, Where, Who, How) framework. This is proactive news reporting style which anticipates the readers' potential questions and answers them in their ´Knapp.
It takes readers with zero knowledge on any subject and equips them with full in-depth understanding of the same after reading their ´Knapp.
Other than that, there are efficient Search Engines and Filter that categories and finds any particular ´Knapp´. You can always bookmark them for future read even in the offline mode and share them with your friends across all the popular social media networks.
There is a convenient night mode that lets you read without any bother at night. All it takes is under two minutes a day of your time.

Opeddiction

Do you like to savour and enjoy your news in leisure? Then, this is the news app for you! It is an aggregator of news articles and opinion pieces from all the newspapers segregating them by category and putting them all under one platform for your reading convenient and pleasure.
Yes, you have the access to all newspapers in just one app. How awesome is that! A definite must for those who have the time and who enjoy reading their news to the minutest detail.

Flipboard
This is the literally the best graphical virtual representation of a magazine. Android users will be familiar with this app since it is their default news app. Who has not loved the whole experience of flipping through a magazine to see ´What´s on the next page?´. Flipboard doesn't rob you of your reading pleasure by laying out the news content in a magazine format, allowing its readers to happily flip through the latest trending stories across social media networks and other associated publishing companies.
The news content or ´cover stories´ are arranged in a nice varied grid that alternates between big, full-blown images and small snippets of news. It is available in 20 languages and has already garnered 50 million monthly users on mobile devices.

DailyHunt
It was formerly known as NewsHunt. As per Nielsen Consumer Rankings, DailyHunt is among the top 10 news apps in India. It is the winner of the GSMA Mobile Award for Best Mobile Publishing Product and winner of the mBillionth Award for News & Journalism. It is a ´must-have´app according to Live Mint and Next Big What has called it a World Class app from an Indian App Developer.
The app´s large user base of over 50 million people is testimony of the quality and excellence in news journalism and reporting. You can read news, eBooks and magazines in 12 languages including regional ones.

NewsDog
NewsDog is a very popular news app in India. This is one of the best Hindi news apps in India. It brings together real-time international, national and local news updates, videos and weather reports from over 1000 trusted media sources such as Hindustan Times, Hans India, India Today, Aaj Tak, Vishwa Gujarat, India TV, International Business Times, Your Story and more.
There are various news categories that you can browse through even when offline, from politics to sports to entertainment to automobiles etc.

TheHindu
The Hindu is one of India's oldest and most respected newspapers. Its mobile app is hugely popular and rated among the best news apps in India. The app lives up to the expectations of quality, trust and credibility that the newspaper is known for world over.

The Little News
From the house of The Sandesh Ltd, one of the most reputed media companies in Gujarat, Little News app presents news in a ´multiple tweets´ format which offers its readers different lines of thought on a single topic.
The news is carefully picked from credible sources and curated by their seasoned editors. It has an Audio feature allowing you to listen to the news while driving etc as well as Videos that you can watch.
You can personalize your news by selecting the categories that is of interest to you and share any story across all social media networks.

Jio XpressNews
This is one of the top 10 news apps in India. It is also a popular news app in Hindi and many other regional languages like Tamil, Telugu, Gujarati, Kannada, Malayalam, Punjabi, Urdu, Bangla, Marathi, Odia etc.
It has no subscription charges and is the ideal app for the Indian news consumer.You can login via Jio, Facebook, Google plus.
This is a smart, quick, simple and efficient app to read your daily news.

 The Indian Economist
This is the latest entrant in the news app section in India. You can be assured of quality content and some credible opinions and reviews on the current political, business, economic, cultural foreign affairs scene.
This is hardly surprising when they have partner tie-ups with Harvard, Oxford, United Nations, World Bank, Goldman Sachs, London School of Economics, Kellogg, Boston Consulting Group and more.
Times of India
The Times of India app brings you news in shorts or briefs making news reading convenient for those living a fast paced lifestyle. There are morning and evening updates as well as a Live TV to catch up on the latest trends.
With over 22 million users in India and across 225 countries, it is undoubtedly one of the best news apps in India.

Newsbyte
Again, for those on-the-go and who like to take into short bites of news which are presented more like stories! The news is concise in just 3-4 key bullet points. And if you are curious to chew more news, all you have to do is expand the bullet point to read the news in detail.
It also doesn't compromise of the quality of content by providing you the meaning of any difficult word or term you may come across in any part of the article or an educative one-line fact in the middle of the news content.
The news content is also categorized by a timeline – past, recent or distant. As a reader, all you need to spare is roughly 7 minutes of your precious time in a day.

First Post
Another respected and trust brand, First Post app is one of the best newsapp in India. Apart from news notifications,  one can choose their news stories in the picture or videos or audio form. You can share any news article you like across social media networks.
Firstpost.com will serve as a trusted guide to the crush of news and ideas around you. With thoughtful analysis and fearless views, our team of editors and writers will track news in India and the world.

Khabri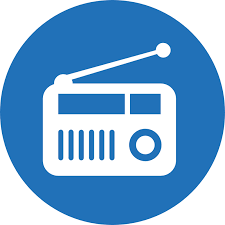 Khabri is one of the best news apps in Hindi. They have already been featured and praised in many publications from The Economic Times to The Street to NDTV Gadget 360 and more. According to Stuff, Khabri was named as the must-download app of the month (November 2016).
The news content is summarised in 1-minute concise audios recorded by professional news readers. You can listen to this exclusive audio news anywhere without consuming much of your time. It is compatible with most cars´ audio systems and Bluetooth speakers.
Some of the best Features about this news app are:
Create your own playlist
Download news
Subscribe unlimited channels
Listen to the news in just one minute with bulletin express
Autoplay news while driving, working or traveling.
Download and listen news even on an offline mode
This news app lets you listen to all type of news. Listen to Political news, Local news, Cricket news, Rashifal,
Bollywood news
, etc. at this news platform. Apart from the news, you can actually learn current affairs. This will help you to prepare for any
Government Exam
like RRB.
You can choose two language options – Hindi or English. There is an Auto Play option to listen to all the top news of the day. You can create your own news playlist and add audios to it. It has a smart and minimalistic.

Zuppit
One of the best apps for news in India, Zuppit throws up instant news summaries of events as when they happen or reported from various sources. These short news summaries save one´s time and if you want to read them at leisure later, you can bookmark that particular news.
You can personalize your feeds by selecting categories you care about.
The news is available in both Hindi as well as English.

ABP
It was formerly the popular Hindi news channel Star News. Rebranded as ABP News, the app is one of the best Hindi news apps in India. It brings news from India's No.1 News Network – ABP News, ABP Ananda and ABP Majha.

NewsDistill
This is one of the best news app for Android phones with more than 30 useful features.
NewsDistill App is the first news aggregator to introduce the concept of contextual personalization. You can not only choose from news that are organized according to various topics but also compare the same topic from different publishers instantly. This news app provides this power of comparison to you.
It has its own News Player where users can not only read but also listen to the news articles. With their handy pocket feature, you can always save any number of articles for future read, even in the offline mode. NewsDistill App also cuts all the unnecessary noise that is usually the bane of social media, by proactively removing all duplicate news from its news feed.
Cricket enthusiasts will surely love their Live Cricket feature which displays the fastest live cricket scores updates.

STARTUP NEWS
This is a very useful app for exclusive startup and technology news all over the world. It sources its news from nine trusted news websites and stores them under one common platform for your reference.

Apart from these apps, there are other hugely popular best news apps in India from major international and national media houses, publications and sources such as BBC News, Dainik Bhaskar, CNN News, NY Times, MSN News, Google News and Weather, Yahoo News Digest, Huffington Post, Buzzfeed etc.
Have a personal experience to share with any of the news apps in India? Please share in the comments below.