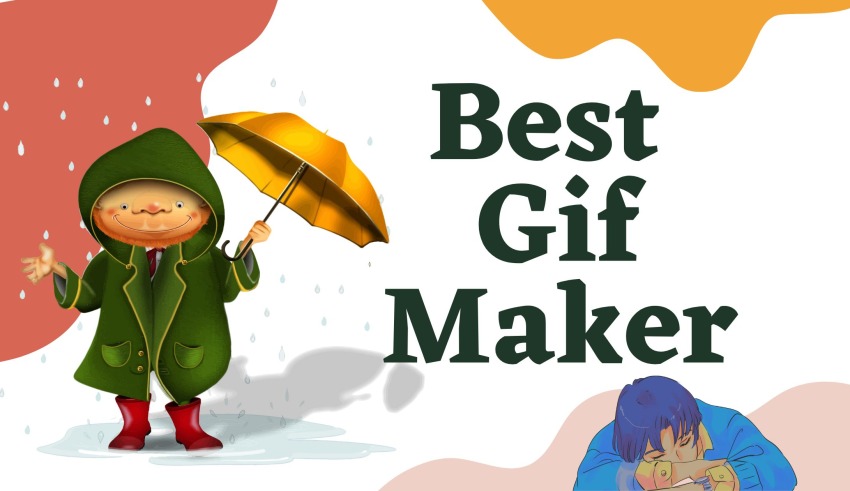 Gif maker are a fun and easy way to convey your thoughts, reactions, and emotions online. They're a great way to make a boring picture or video a gif more interesting for your friends or coworkers, but making them from scratch takes some time.
While there are gif generators in abundance available on the internet, some of them are far better than others. That's why we've put together this blog post that will show you the best gif maker apps and sites.
From video editing to drawing, these tools can help you get creative with your old pictures and videos in a no-fuss way! Share this blog post with friends and family who might be struggling to find a good gif maker online app or site.
Here is the List of the 10 Best Gif  Maker apps and sites.


From creating the perfect reaction GIF to coming up with an amazing meme that will make your friends laugh their hearts out, this gif generator will keep you entertained for hours. GIPHY is a great way to make animations and share GIFs with your friends and followers.
Giphy is a popular site that lets you create your animated gifs. These are the best because they are not only popular, but they are high quality and professional-looking as well.
It also has a wide variety of content for the best gif creator for all kinds of users, so whether you want to make a video a gif or animated videos or images this is the best site for you. GIPHY can even turn images into text, so you can create custom memes without having to use any additional software.
---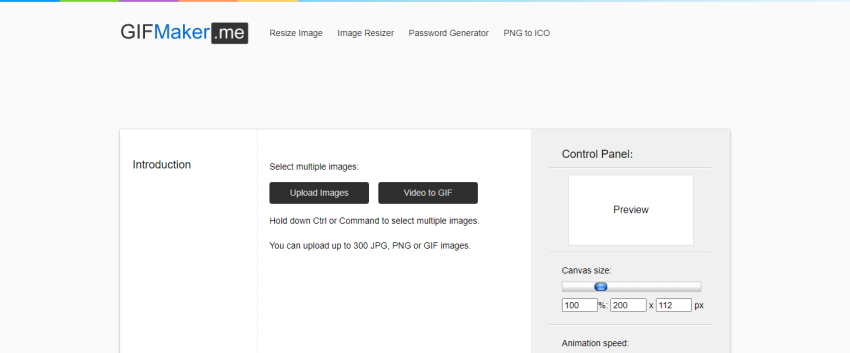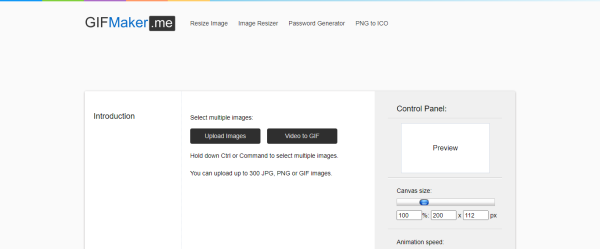 It's not like we haven't had an abundance of options for creating gifs before, but this one is pretty cool. In GIFMaker you can make gifs from YouTube and Vimeo videos; photos; webcam input, text messages, screenshots, and other instant messages.
The thing that sets it apart is its ability to export different types of video file formats along with allowing you to make your video a gif at the same time. That's perfect for GIF-making because it means you can find the right size or format for whichever zyou're using.
For example, you might want to export a square gif to Instagram but a vertical one for Facebook or Twitter if their square aspect ratios are more restrictive than Instagram's square ratio.
---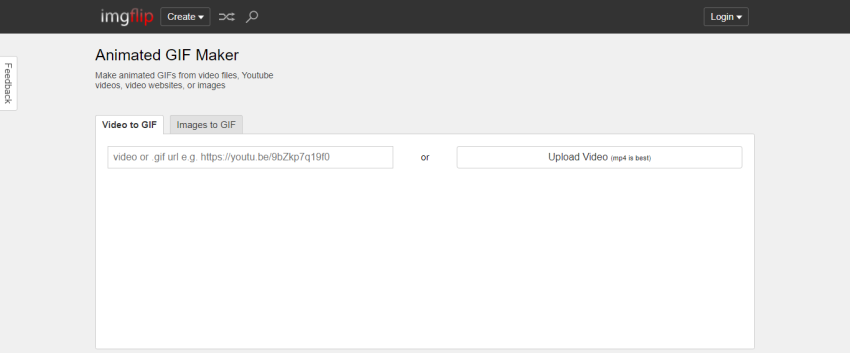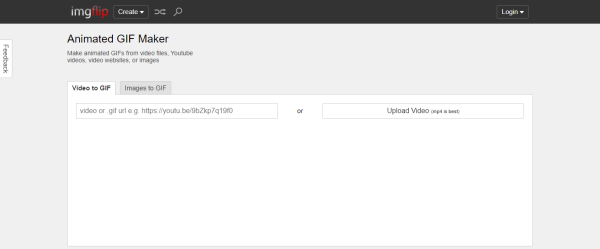 One of the best gif makers is Imgflip, which lets you create your own professional looking gifs with a ton of different tools and effects. This website also has a wide variety of backgrounds to choose from. You can also upload your content or make a video a gif or even import your photos for them to convert into an animated gif or video!
If you want to make making gifs easy then this is the best site for you because it has tons of options for those who want their content to look professional. It even has a shop where you can purchase different stickers and tools to add to your project. This is an easy website to work with great options for everyone who wants their gifs to look good.
---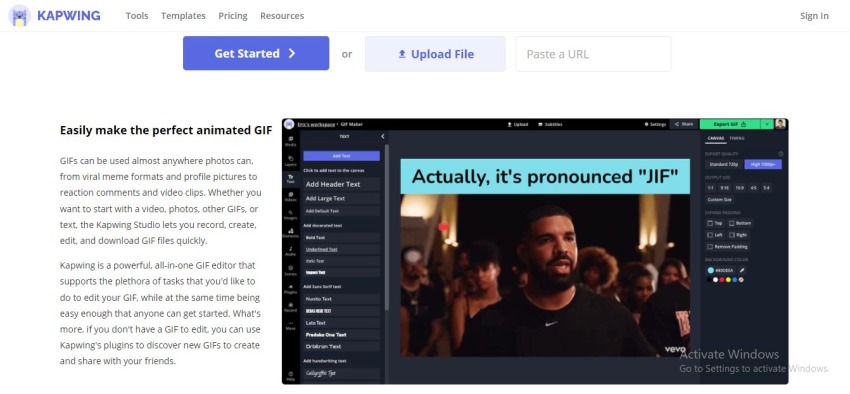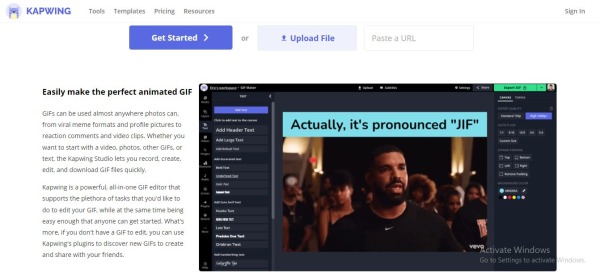 Kapwing is the best gif maker app to make your GIFs at no cost and without limitations. There are no ads, in-app purchases or subscription fees. Simply open Kapwing and start creating your videos by selecting a video from YouTube or selecting an existing 15-second video clip on your device's gallery, or create a new one by recording a short video with Kapwing's built-in camera.
Kapwing is a free, fast and fun way to make high-quality GIFs & videos and it also allows you to carry out several activities like:
Choose from 500+ templates or upload any video or GIF.
Choose your favourite photos and videos to create a perfect slideshow.
Enhance your videos with text, filters, stickers and music – all for free!
You can even use Kapwing's simple Photo editing tools like trim, crop and flip to effortlessly control the duration and format of your video or gif.
---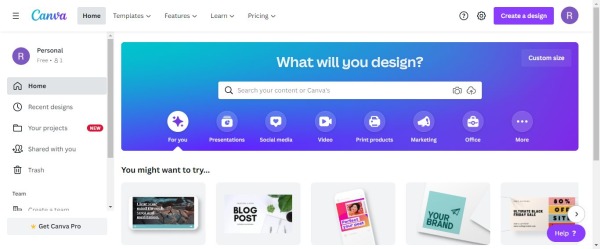 Canva is the best gif maker you can find. It's free to download and easy to use. You can create a gif from scratch or a video for your query letter, or make one of these beautiful designs for your website's header. Adding text is simple with Canva's built-in tools, and you can also compete with other users on their site to see who makes the best design!
Canva is, simply put, the easiest way to create a great gif. It's got a ton of templates for you to use for your image or video, for free. You can go through the templates and remove parts that don't work for your gif, like text, or change them around completely!
This tool is cool in that you can make really simple videos using photos from your computer or even Instagram. If you're an Instagram user looking to take things to the next level with some animation, this is definitely a good place to start.
---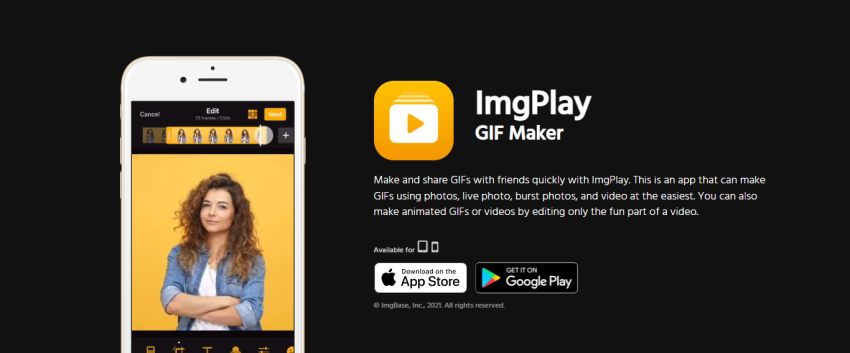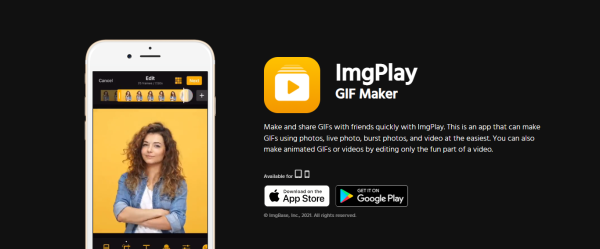 People used to think that in the good old days the only way to make animated GIFs was by using that expensive animation software. But with ImgPlay, you can create different types of animated GIFs, edit them and more – all free of charge! It's software that is absolutely worth investing your time in. So if you want to make cool animations or artworks with instant results, try this website today!
ImgPlay is the best gif maker, providing you with an easy and intuitive way to create animated images on your phone. The app allows you to import photos and photos taken with the camera, trim their duration, add some text, preview it in real-time (or at low resolution), and save or share your work.
ImgPlay allows anyone to make animations and make a gif from a video with a few clicks! No need to waste more time trying to figure out all the settings by yourself. Just choose between different types of frames, adjust the animation speed in no time and watch your creation in action. You can quickly create images in GIF format with this amazing gif generator!
---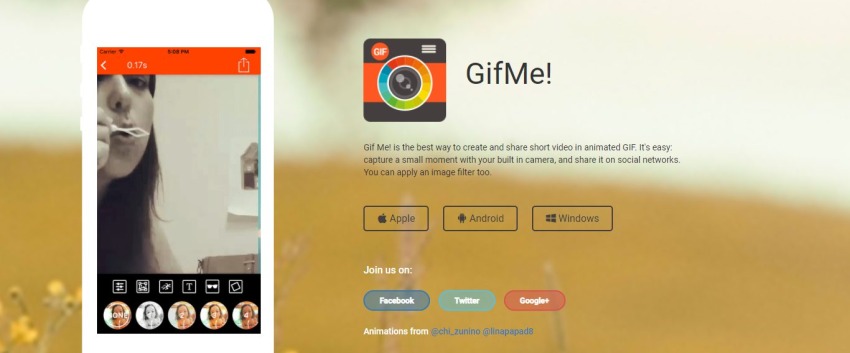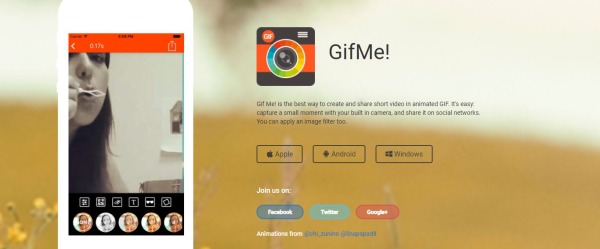 GifMe is an online tool to create your own shareable gifs. With GifMe you can easily load any video or photo, save it as a gif, choose the start and end frames and export the result. If you are looking for some great images or videos to share, this website might be the perfect way to put your creativity into motion.
You can easily share your gifs on social media or via a private link. It is extremely simple to use and has a really nice interface. GifMe also lets you browse through all of your creations through different categories like "Water" or "Space", which are updated regularly with new gifs from other users.
Create your own pictures or make a gif from video, in this way you will get a great collection of gifs for various kinds of situations or events to be shared on the internet. GifMe is a gif maker which makes gifs easier for you to produce and share with your friends using the website or directly with them via social media.
---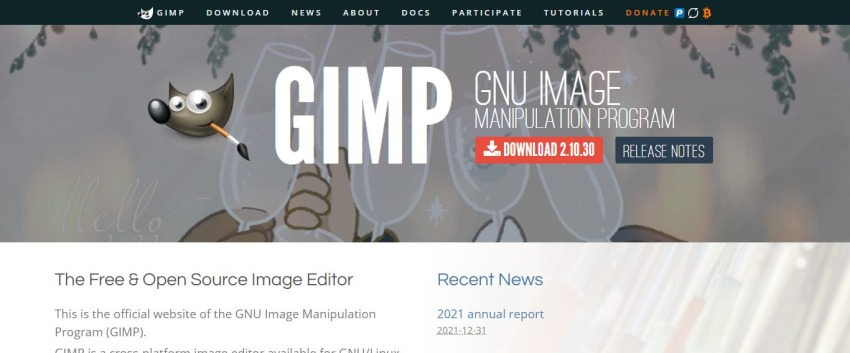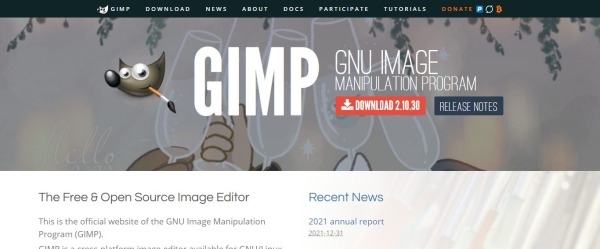 GIMP is a free and open-source software application, meaning it is legal to use and distribute without paying royalties or license fees. It's available for Windows, Mac OSX and Linux operating systems.
This tool can handle simple images as well as high-resolution photographs. The second most important feature is that it supports transparency which means you can make images with transparent backgrounds like web pages for example.
GIMP is a free and open-source photo editing package that can seem daunting at first but is actually a powerful tool for your desktop. GIMP is the acronym for GNU Image Manipulation Program.
It's an open-source program that can be used to create and modify images, primarily for use on the web. With its incredible selection of features, it allows anyone to do almost anything they dream up with images.
---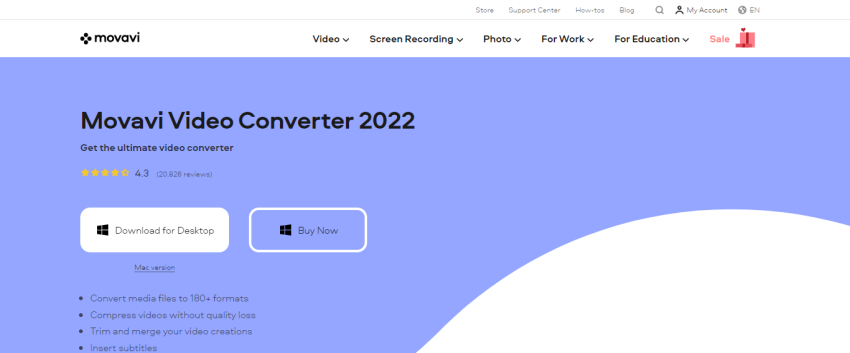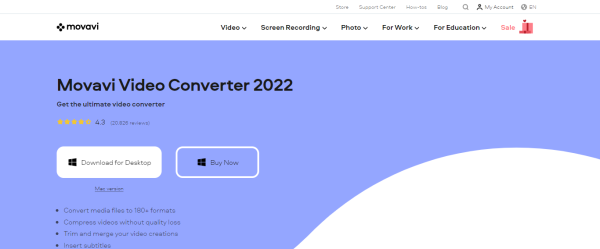 Do you want to create the best-animated gifs ever? Or do you just want to save money and learn how to do it yourself? If so, Movavi Video Converter is the software for you.
It does not only allow you to make your own animation but also to record them on your computer and export them for use in other video editing applications. This makes it possible for the professional content creator or novice animator alike!
Movavi Video Converter is one of the most powerful tools out there for converting video formats and creating gifs, which is perfect for those who are always looking for new ways to implement their passion.
Unlike other gif creators out there, Movavi has an exhaustive list of supported file types. And even better yet: it's absolutely free! You'll never run into such an easy-to-use converter again.
---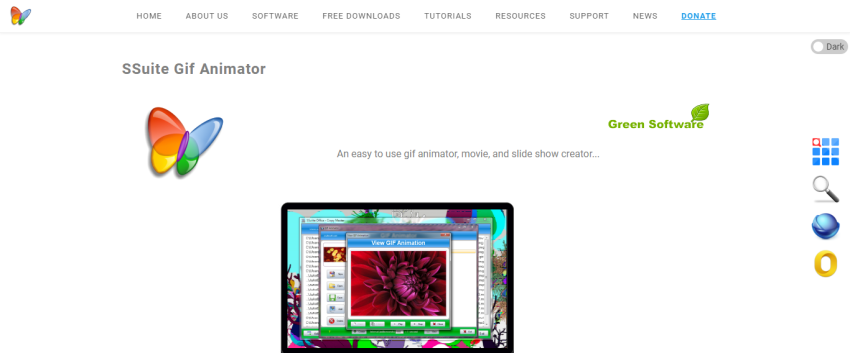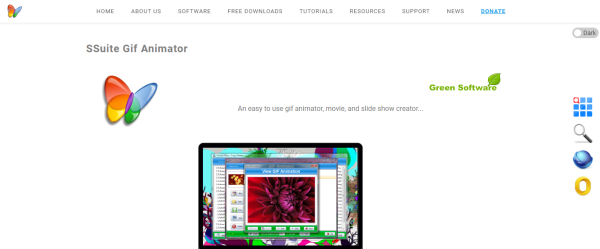 SSuite Gif Animator is the best gif creator because of its high quality. You can also choose from different edits you made that prevent you from having to start over if you make a mistake while editing. It's very hassle-free so it's perfect for someone who wants to save time and get giddy with their animation skills.
There are tons of options and it's very easy to use. You can create your own gif from scratch or use one of the many free GIFs available online. You don't need a flash interface because it's actually just an animated picture file so it will work anywhere. The next time you have to create a gif, make sure you watch out for SSuite Gif Animator because it's gonna put you over the top!
There are no limits in storage space on your computer. Make as many gifs as you want without running out of memory! (Please, bear in mind that longer gags may slow down system performance.
---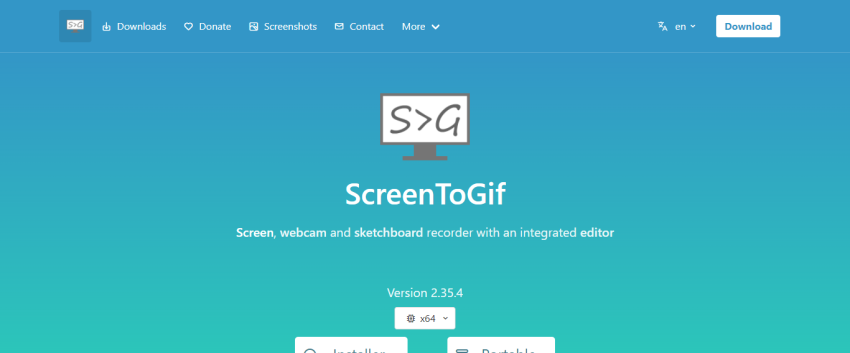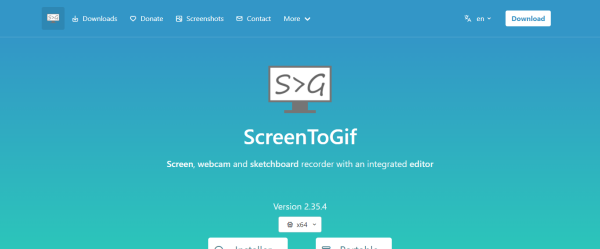 ScreenToGif is a tool that allows you to capture one or more screens and turn it into a gif, right from your browser. You can then edit the file before uploading it.
This tool is great for quickly generating gifs of long web pages, or allowing you to make a gif from video, difficult video games (example: PUBG), capturing how-to's for social media posts (e.g., makeup tutorials), and more! Best of all, it's completely free!
With ScreenToGif you can create GIFs in just a few clicks; capture screenshots of your favourite websites, apps, and games; make gifs in a fraction of the time it takes to make a gif from video, and share your gifs online with friends through social media.
This tool also makes it simple to make professional looking gifs for any purpose. You can even edit the file before uploading it. It's easy to hone your skills with ScreenToGif.
---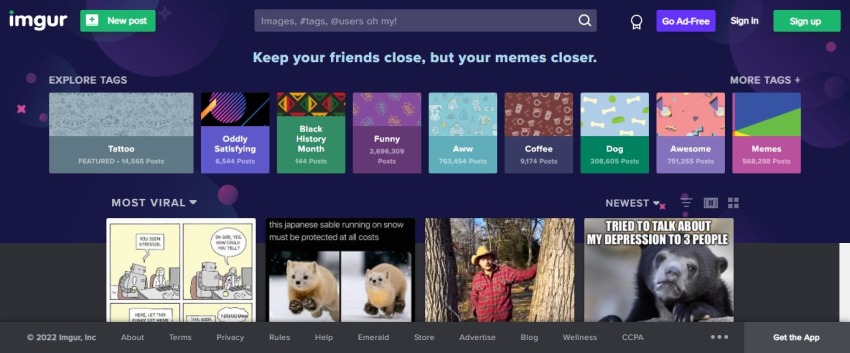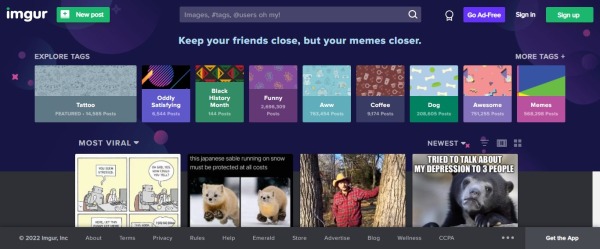 Creating a funny GIF can be a fun way to share your favourite moment, but many people don't have the video editing software that would let them produce such an image. Thankfully, there's a free and simple gif generator to make these images on your own: Imgur.
Imgur is great for beginners because it provides an interface for its users to quickly create animated images with minimal effort. It lets you choose from several templates or take custom dimensions into account when creating your GIF, letting you choose from several different transition options to customize it further.
Once you've uploaded your images and chosen your options, Imgur will automatically generate a GIF as it processes the files. The only thing left to do is save the image and share it with friends on social media. Imgur is a quick and easy way to create funny GIFs, which means that you can spend less time fiddling with options and more time telling your friends about the funny moment that inspired your latest creation.
---
Ezgif is a free gif maker online site, allowing you to easily create animated GIFs from videos effortlessly. You don't have to be a professional designer and it only takes a few clicks for Ezgif to help you make an animated GIF of your own.
With tons of templates and more than 100+ filters and text options, there's no limit to what creativity you can put into your GIFs. If you want to convert video files into gifs, make a custom animation or capture moments in your browser, this website is perfect for you. With Ezgif, you get a whole lot more than just the usual old animated GIFs.
As an example, say you are an athletic coach and want to create a motivational speech for your team. You can easily make a gif of your face as well as pre-recorded footage of yourself congratulating players who have achieved their goals.
This is just one example of how Ezgif can help people create professional-looking animations in minutes that would otherwise take hours and hours of work with other software packages.
---
GiftedMotion
GiftedMotion is a powerful gif creator with tons of capabilities, such as inserting text and various shapes, as well as the ability to make high-quality resizing and cropping. It can import pictures, videos, and even other GIFs from your computer's hard drive or your browser.
GiftedMotion is an award-winning creator of animated gifs and video loops. The intuitive interface, easy-to-use features, and professional quality animations have made it a must-have tool for designers and bloggers everywhere.
With a variety of affordable packages available, there's no reason to spend your time creating these amazing gifs yourself. If you're looking for the best gif maker online then this review is for you!
---
GIFX
GIFx is a simple and easy to use gif creator that allows you to create your own animated gifs from your images and videos – without any software or programming knowledge necessary!
It's very user friendly, just open up the app with your images, videos or files and start making funny gifs with this free app. So sit back, relax and make some amazing animated gifs for all of your friends and share them countless times over social media.
This gif maker has over 100 million downloads and is being used by thousands of users around the globe. The fact that it's FREE makes it even more appealing. Not to mention the large library of gif effects and editing tools. Here are some cool uses for this gif generator: Use video clips of funny pranks and tell your friends something bad happened when they weren't around *insert evil laugh*.
How To Make A Gif?
The process of making a gif is simple but time-consuming – at least if you're trying to find just the right moment in an otherwise long video feed. For this reason, many people turn to software or gif generators which automates this tedious task – most notably GIMP or Photoshop.
If you never think to make a Gif, then your weekends will feel a little boring at times. You can use any video for this tutorial, but having one clip of the same person saying 'hi!' will be easiest.
If you're anything like us, you probably waste a lot of time looking at animated GIFs. We like to think we're not alone, but if you want to know for sure how to make a video a gif or what a Gif is and how to create one, keep reading our article.
Conclusion
In conclusion, gif maker apps are a must for procrastinators and the list of gif apps we have compiled here is not one to be missed. They vary in complexity and features, but all offer a vast array of options.
The best part about it is that most of these apps are free or have a low introductory fee, so fret not if your wallet's empty – gif maker apps seem to suit anyone! It's time to start making your own gifs because they're life-changing after all.