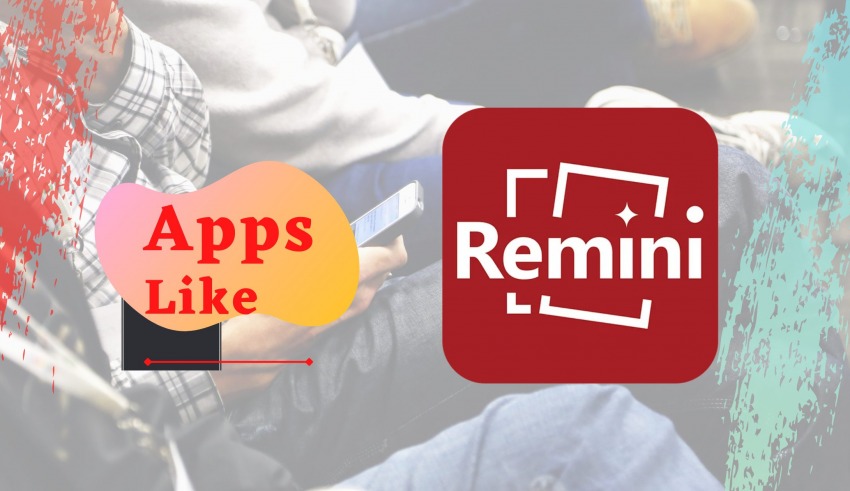 Do you have a bunch of old, grainy photos that could use a retouch? What if we tell you that there are a ton of options out there that can enhance your photo into HD-quality images? We all know about Remini, the photo enhancer app that's been the talk of the town. Many people swear by it and use it to improve the quality of their images and videos. Their AI generative technology has helped many users improve the quality of their poor images, whether it be for focus or some other issues with that image. 
Remini delivers a splendid photo that looks brand new. With this app in hand, you will never have to worry about low-quality images ruining your album or Instagram feed. They are an instant photo enhancement app. Yes, we know what you are thinking, they make apps for everything now! Isn't that neat?
Image and video editing do not always call for professionals when we have apps like Remini in place. There is no need for you to spend a lot on their services when you can just tap a few buttons and do it yourself. It is a great, must-have app.
But if you cannot afford their added features, many other apps like remini can give them for a cheaper cost or for free! I bet you are already excited to know the names of all those apps. We won't stop ya, let's just get onto it! 
Here is the list of Apps Like Remini:
ADOBE PHOTOSHOP LIGHTROOM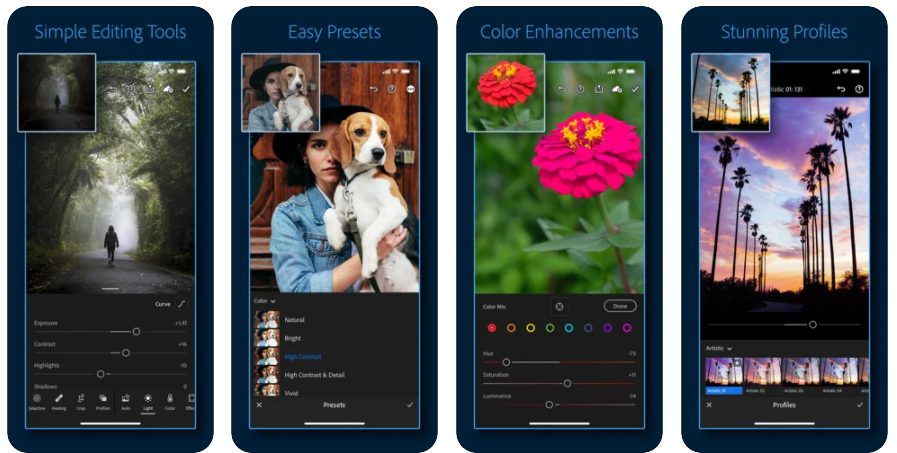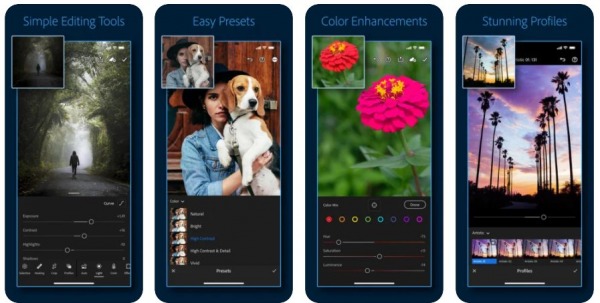 Adobe undoubtedly comes on being one of the topmost apps in the list of Apps like Remini. Their amazing and powerful features are well-known and much appreciated by the users. Adobe Lightroom is known to turn beginners and nobodies into pros that can make any edit possible. Setting up the app is simple, users do not need any additional app along with it to make use of it. But you do need an account where you can sign up, this is a requirement for all Adobe applications. 
The editing app appears to have a simple interface. But you need to select a photo and then see the myriad of features it presents. It is truly an extraordinary app to have such amazing features readily available for its users. The photo editing features are easy to understand though, and users get to experiment with a lot of its features. It can be used to alter the saturation of the images, giving them a sharp look. The premium service comes with cloud storage and Adobe Sensei, both wonderful upgrades to have.
---
B612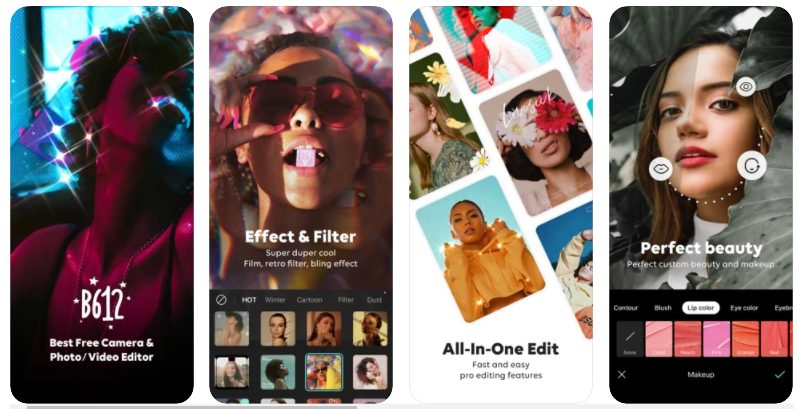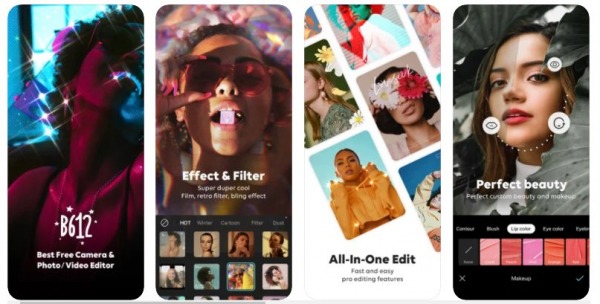 B612 is probably the trendiest app on this list and known by all selfie-lovers. It has many filters that can make your selfies look better than you ever thought was possible. They also have several collage templates that can add some aesthetic game to your social media posts.
Their photo-editing features are rather basic but achieve professional results. Probably their only con is that it is not as intuitive as other apps. It requires a lot of manual editing, which takes the thrill out of it when you use it a lot.
B612 is surely a remarkable app and has revolutionized the selfie game however the navigation is also a little confusing. It is mainly a selfie editor and offers few features for other photos. Still, it is a good app to have on your phone as many users have learned how to make the best of it and it is used a lot in today's age. 
---
PHOTO WONDER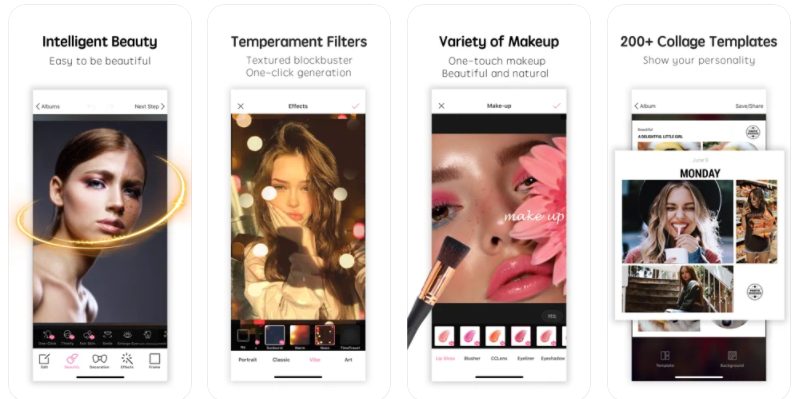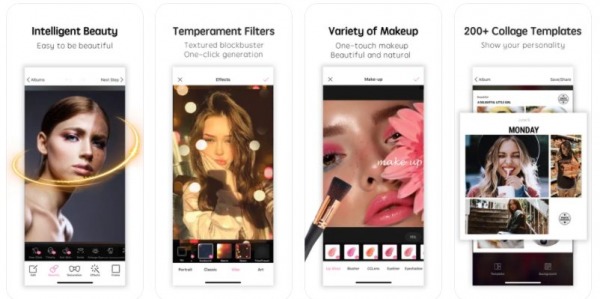 Photo Wonder is a great app that lets you edit photos and more importantly use fun stickers and animations to make them more appealing to the masses. The special feature of this app is the "Beautification" tool and lets people correct whatever they perceive as imperfections.
You can directly share the edited photos on your feed through this app. They have clear sections for their features that make it easy for users to navigate their app. The edit features offer everything you can imagine – from color selection to the addition of other items.
The filter camera allows you to take photos with real-time filters applied. The material tool offers the downloading of additional stickers to be added to your image. The college section has various templates that can be used to group photos and give them a unique touch. The app is simple and can be used by those who don't have any prior experience in editing software. They come stocked with a bunch of features so you don't have to look elsewhere for editing.
---
SWEET SELFIE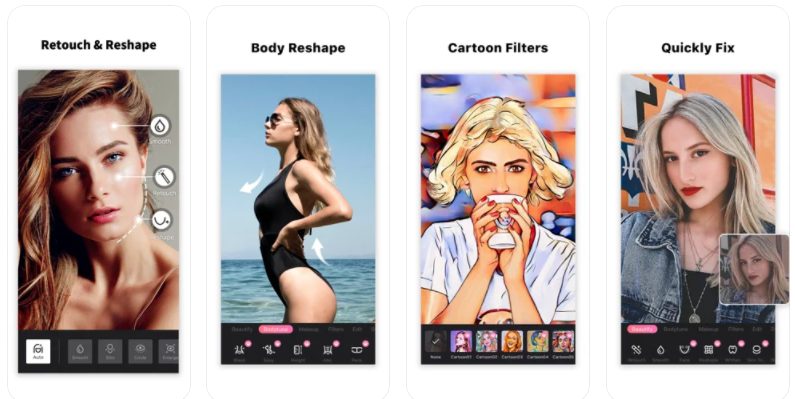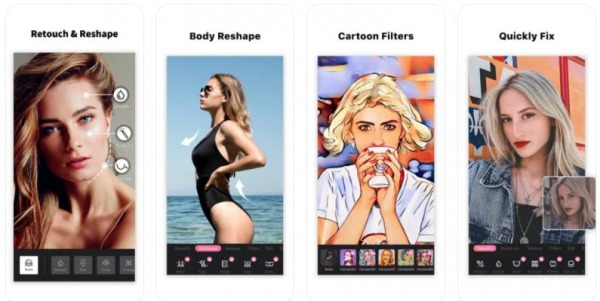 Sweet Selfie is a good tool for those who want to have some fun with complete makeovers. They have a bunch of makeover tools and filters that you can use to directly take a photo or edit one from your gallery. You can make adjustments to your facial features, to the point that even you can't recognize yourself. You can be dramatic or subtle, but overall, have fun with this app with your friends! The selfie camera comes with a teeth whitening feature and can even remove acne and other such blemishes.
You can also change the look of your body and smoothen your skin. It can sharpen features to make the pictures look more beautiful. It can also brighten the eyes and put on different lipstick colors. Other features include contouring, eyeshadow, and blush and they all look very realistic. It is also equipped with fun stickers and filters and is mainly a selfie-editing app.
---
SNAPSEED
Snapseed is owned by Google, so get ready for a ride, because Google only associates with the very best. It is free to use and can create computer-edited photos on your phone itself! It has many features, including but not limited to preset filters. Beginners may need time to get used to their array of features and learn how to use them properly through experimentation. It is, however, a boon for the professionals. It is unique because it is the first free image editor. 
The tools here are precise in their functions and fairly easy to use once you get the hang of it. The best part is that it is not limited to phones, it has a PC version too. It comes with a tutorial that can help you get around the app. You get to use features like editing themes, crop, etc. one by one. Remember to save and export your photo though so that all those efforts are not wasted.
---
NOMAO CAMERA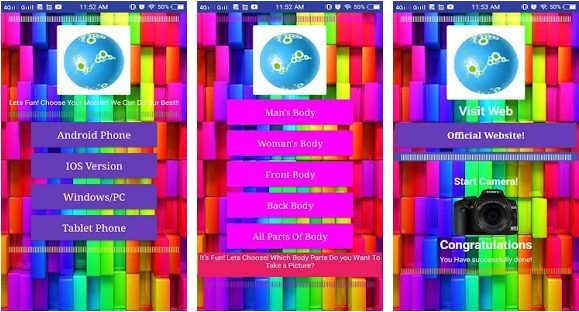 Nomao Camera is a free application for smartphones. It is also known as Naked Camera and used to make pictures appear naked even when they aren't, so it isn't an ideal app for underage users. The main selling point of this app is this feature itself, but it can also be used to edit photos and videos rather well. The app is simple to use and users can easily navigate the interface. There are still some issues with the app, as it crashes despite the phone having the latest OS. 
Still, for a trial, the app is pretty good and you can always switch to something else if the app doesn't work out for you. It is very basic, and that is exactly what most people need. So for any simple image or video-based editing, you can still make good use of this app. The main pros of this app are the fact that it is minimalist in both design and execution, which makes it a good option for beginners.
---
FACEAPP – AI FACE EDITOR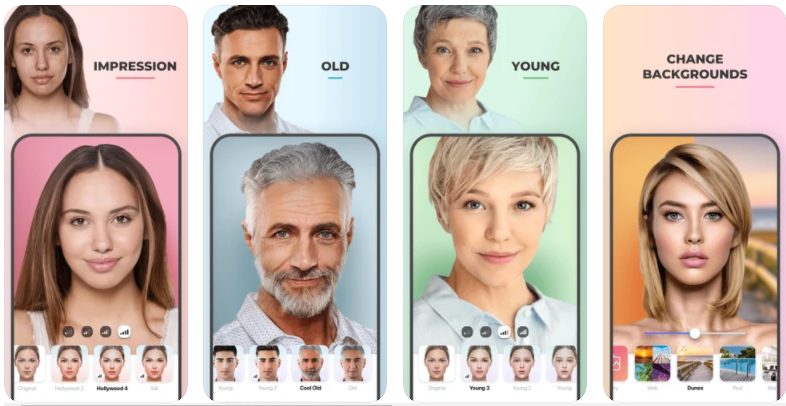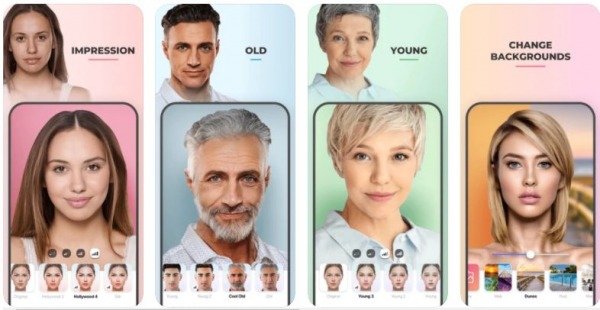 FaceApp is one of the best apps on the list for apps like remini. It can give you aesthetic photos for absolutely free and you can improve your social media game with this app. You can use multiple filters and realistic edits with a few taps on your screen. The selfie editor comes with all the features that you can think of – from teeth whitening to color lens! It can even add volume to your hair (we got your back, extreme hair fall people!) The video editor can give the professionals a run for their money. 
You can even have fun with some of their features – look what you would look like as the opposite gender, the aging feature, morph yourself to be with your favorite celebrity, swap faces with friends, and many more. There is an option that you can share your edited masterpiece directly on social media through this app. You can also subscribe to avail some of their features at a cost. 
---
MEITU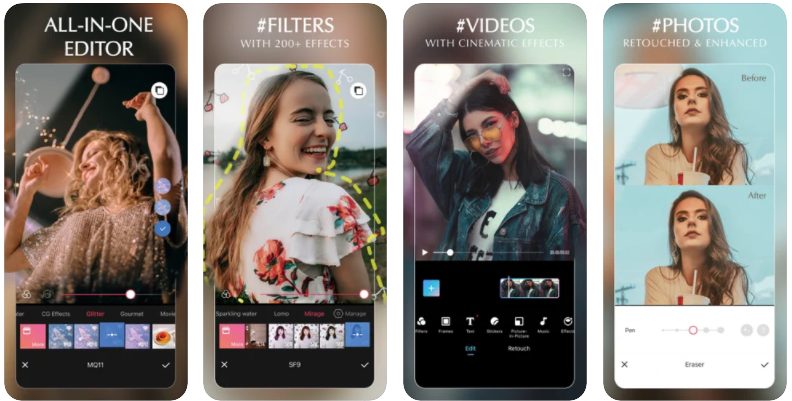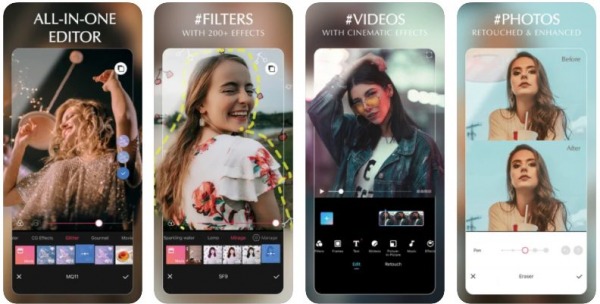 Meitu is a smartphone app that allows its users to edit images with little effort. So it is an ideal app for beginners to have. Users can have fun with it as it requires no work and the features can be easily absorbed and learned by them. There is general editing of course, but the main feature of this app is age editing.
People can retouch their spots and blemishes and even get rid of wrinkles. This is great for influencers who want to look the same throughout. It also allows users to upload a pic on social media directly through their app.
It also has over 50 filters, so users can have fun with the different themes too. Their FX camera can make any photo look professional. They also have the option available to make collages out of your photos. It is a great app for those who wish to just get started with editing and still achieve noteworthy results. 
---
VSCO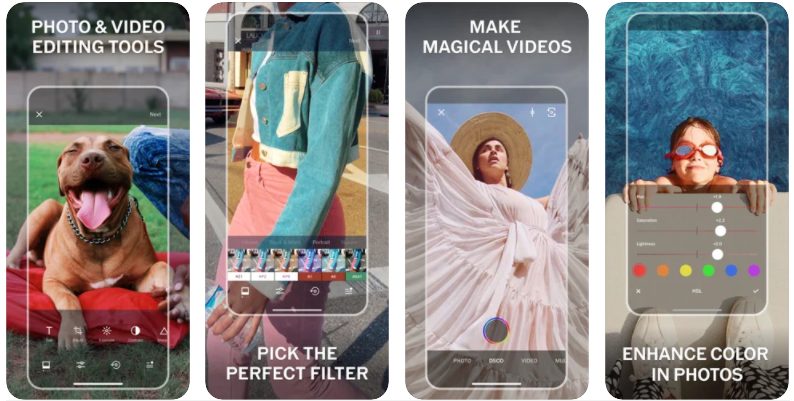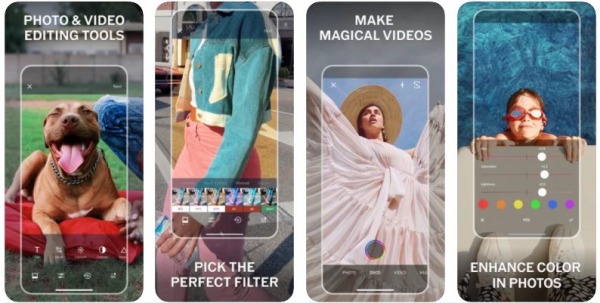 VSCO is a game-changer for those who want editing tools for social media. This one app will help you do all the editing you want and make your photos look classy enough for social media. You can also make the 3-by-3 grids that are popular on Instagram pages. They have a bunch of different templates that are incomparable to the rest of the features other apps have. It is a very user-friendly app and even beginners will find it easy to navigate through it. 
Even their presets are amazing and can easily be enough for your photos. It is a very fun app recommended by several people who have only positive things to say about it. They also have a paid version with some additional features but even the free version is a boon in itself for many influencers. They have a feed on the app itself where you can share your edited images and get feedback from other users around the world. All in all, it is a must-have photo editing app.
---
GRADIENT – AI PHOTO EDITOR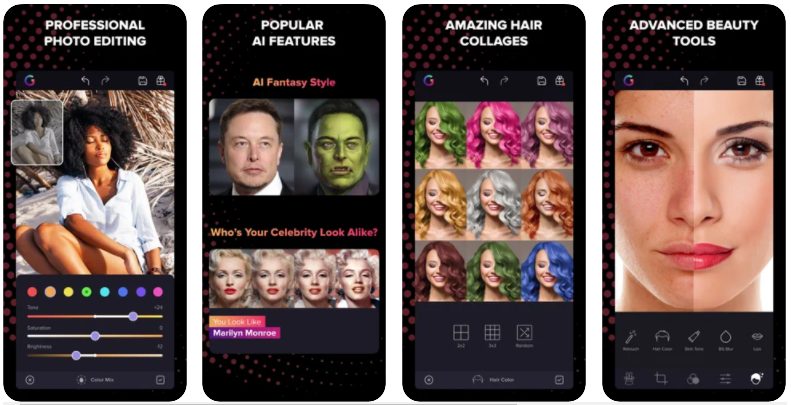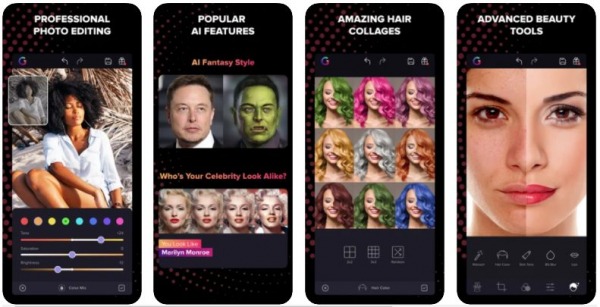 Gradient is an advanced photo editing app that is AI-powered. It is a professional tool that encompasses several features that can be used to give a boost to your editing skills as well as create photos that have mass appeal. It also has a ton of fun features, the main one being it can answer funny questions like – which celebrity do you look like the most? Which animal do you look like? It also has good features specifically for hair such as color change. 
They keep adding new features to keep their users engaged so stay tuned! They also have subscription-based models that have more features for people who use their app regularly. All in all, it is a great app to have on your phone and takes care of all your photo editing needs. It has high-quality filters and textures packs that can enhance your photos rather well.
---
AIRBRUSH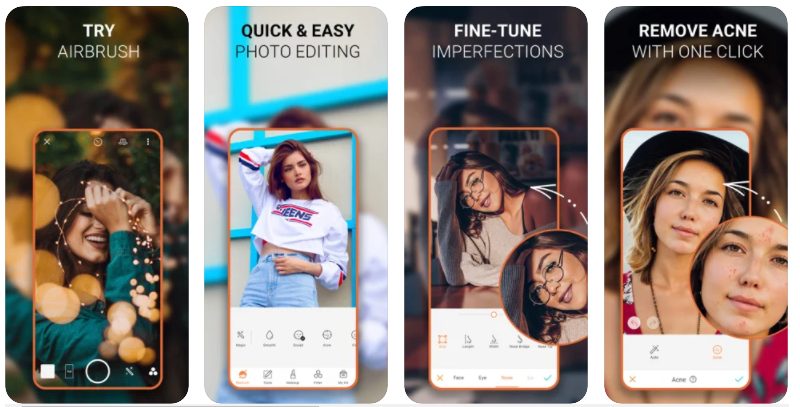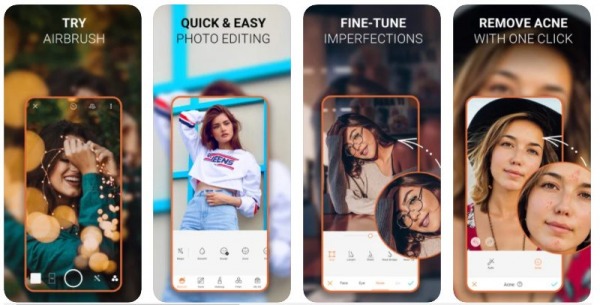 AirBrush is a quick-use tool. AirBrush can be used by beginners to edit their selfies but that's about it. It is of little use to the professionals who can make the same edits on other apps too. It is free to download so that is a good point. AirBrush can be used to get rid of facial blemishes and for teeth whitening in selfies. You can also add a bunch of filters to make the photos look more appealing. It is very user-friendly, in the sense that anyone can use it and learn all the features within minutes.
It is quick and simple, so do not expect a major app with major features. AirBrush is still a good tool for those who want to edit selfies quickly on the go, as that seems to be the main purpose of this app. Another good thing is that it supports many languages which shows that the creators have tried to diversify it as much as possible.
---
HD CAMERA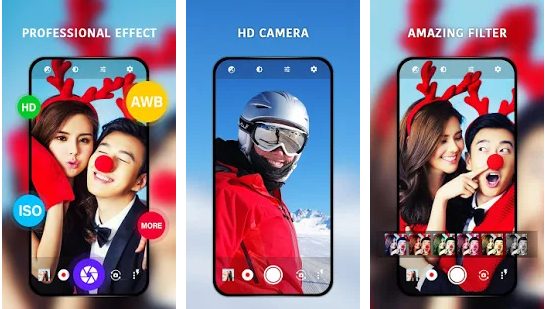 HD Camera is just as its name, a professional camera. HD CAMERA has features such as face detection, color effects, scene modes, burst mode, white balance, and a ton of others. It is available for Android and is packed with tools. It acts as an accessory to your main hardware camera and enhances its photo-taking capabilities. These videos can be shot on both the front and back cams, which is a great feature. It has a fairly easy-to-navigate interface that even a beginner would be comfortable with.
It is like having a professional editor in your pocket and photos that look like they got the pro treatment, whereas it was just a few swipes in an app. HD CAMERA can configure photos with a click of a button, and with additional manual assistance, you can transform your photos majorly.
---
PHOTO COLLAGE – COLLAGEABLE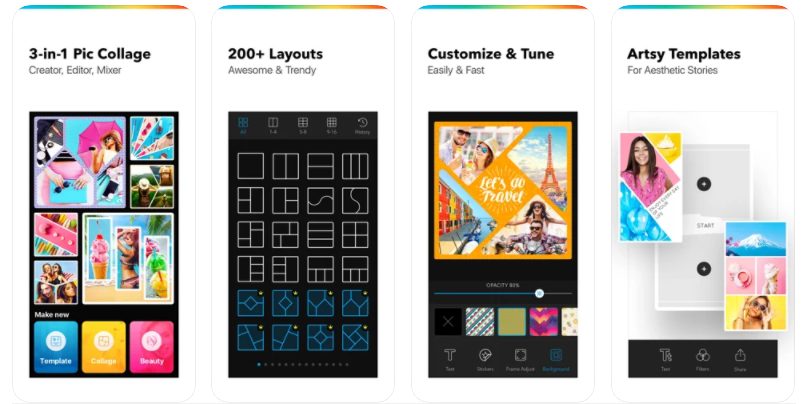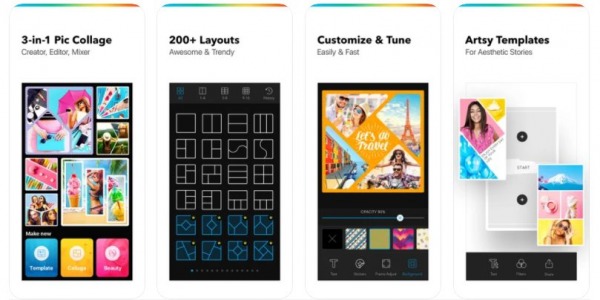 This is specifically for those who love to do collages with their photos, either for social media or scrapbooking. It has hundreds of effects, filters, and stickers that can take your photo to the next level. It has many different layouts and themes for you to do your collages and also diverse patterns to make it look unique as well as pretty. You can also change the color of the pattern which is an additional plus point. 
It has a variety of social media templates that are pre-designed to help you up the game. Their text and font formats are eye-catching and can be used to provide some more pizazz to your collages.
You can easily edit your holiday photos on this app and print them out to send to your family. It comes with a bunch of stickers that make your photo look welcoming. Its textures and beautiful filters can give professional editors a run for their money.
---
BEAUTYCAM – TRENDY SELFIE APP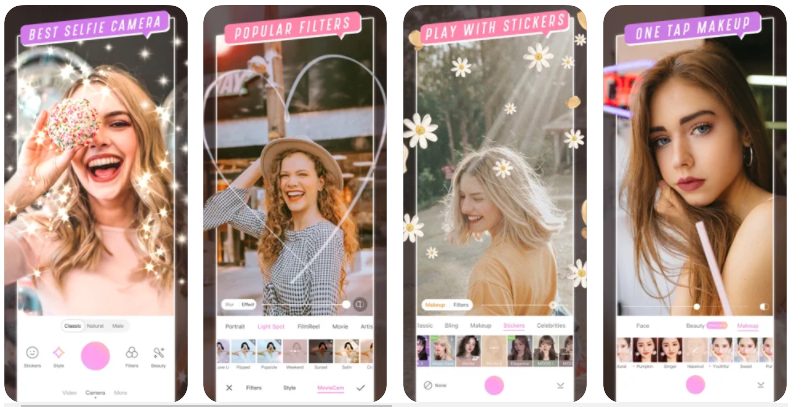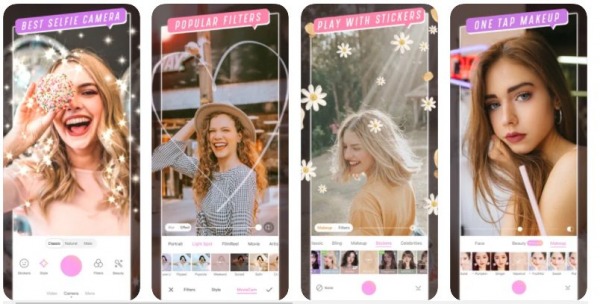 It is a beloved app for many people around the globe. It comes with so many features that it is difficult to list them all here but we will still try our best. You can do fun stuff such as change the head and body ratio, apply makeup digitally, add stickers to your beautiful pictures, add natural beautification to your photos, make gifs, use fine filters and even record great videos with this one app.
There are no messy backgrounds and you can expect your photos to be sharp. With amazing makeup tools, you can add a sense of flair to your otherwise drab photos. AI portrait feature allows you to wave goodbye to blurry shots and heightens your features as needed. It is highly intuitive and suggests the edits on its own and whatever it doesn't do, you can edit manually as well.
---
PHOTO Collage & GRID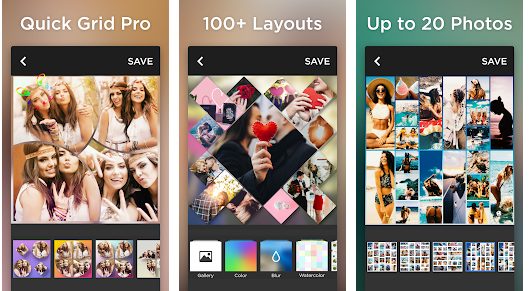 Photo Collage & Grid is a smart-phone based application that is helpful in editing photos. It can also be used to make collages for scrapbooking and to create fun GIFs and memes. It also has the feature of putting watermarks over your edits to personalize them for your brand. The app has a detailed system in place with many of its features being highly useful for people. People have praised it and called it a one-stop shop through which they can take care of all their editing requirements, both personal and professional. 
They have a tool called the Smart Face Filter, that lets the user take fun selfies with animated effects. The app has a facial recognition tech that follows facial expressions during the photo capture, so you can add stickers and effects to have fun with your selfies. You can also create GIFs and memes by adding your text in the box, giving it a personal touch. The video maker tool is unique too with a bunch of features to make editing easier.
---
Conclusion:
All the apps mentioned above are amazing to use. Any one of them can give you the results you need. The apps above are also based on AI technology and use to enhance images and videos to give them a better look overall. When you have taken photos with old cameras and phones and you want to give them a modern feel, these apps can help you out. It has predefined processes that make it easy to enhance the image. 
You can also enhance selfies as the quality of front cameras is often lower than that of the rear cameras. These apps can fix that issue for you with a few taps on the phone. These apps also offer video enhancement, which is wonderful as that costs a small fortune when given to someone else. AI generative tech means that the app doesn't require any human input to amplify the features of the photo. Just when we thought it couldn't get more amazing, these apps surprise us again!
You can easily download these apps like remini from the Google play store or App store and try them out for yourself. The free version itself seems like a boon to influencers and artists, and the paid features are worth the cost.
We hope this article gave you all the alternatives you needed for your editing needs and helped out in your projects.