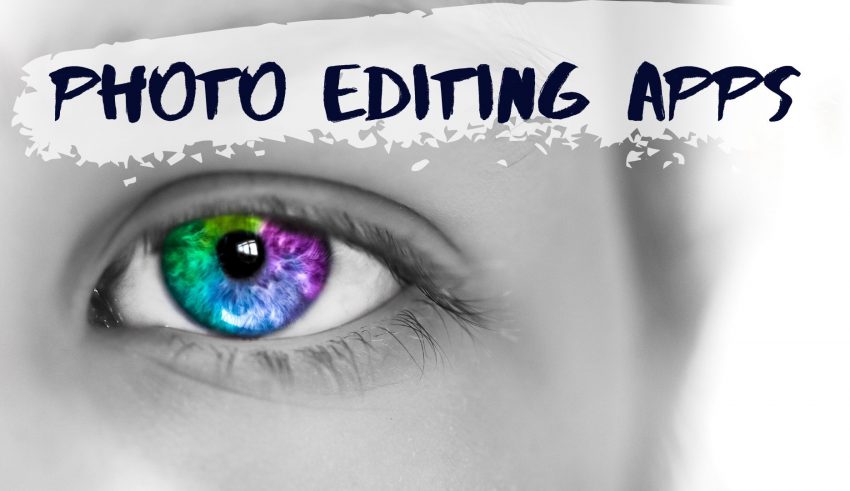 As our smartphones our getting smarter and the battle to gain the market intensifies between the top smartphone brands, smartphone cameras are drawing special attention of the makers as everyone wants to have a decent camera to capture that perfect moment at a totally random place. Not everyone carries a DSLR around right? And as our cameras are getting better, engineers are coming up with ways to enhance your sub-par or even an excellent camera that just clicked something in bad lighting.
While there is no match to their counterparts for PC, photo editing apps for Android and iOS do a fine job. Anyone, from a complete beginner to a professional can now play around with a image that they might want to upload somewhere but are just not satisfied with the click, right in their phone.
So if you're someone who has a really good phone camera but a not so good DSLR, or you know, if you have a camera in your phone at all, what I'm about to tell you will change the way your Instagram or Facebook feed looks for sure.
Because your photos are going to get much better with these 10 photo editer apps:
Snapseed

Google gave birth to Snapseed in 2015, and since then it has been one of the popular favorite of much of the users of both Android and iOS mainly due to its clean interface. It can be a little tricky to get used to it, mainly for beginners who might not be accustomed with some terms in the app.
But Snapseed does strike a balance between professional and minimal gesture based controls. It has a lot of filter presets along with a variety of customization modes that are sure to impress you.
---
Photoshop Express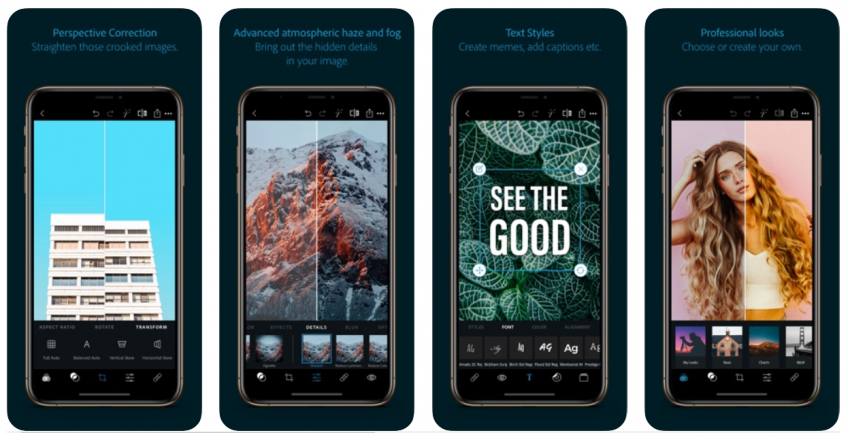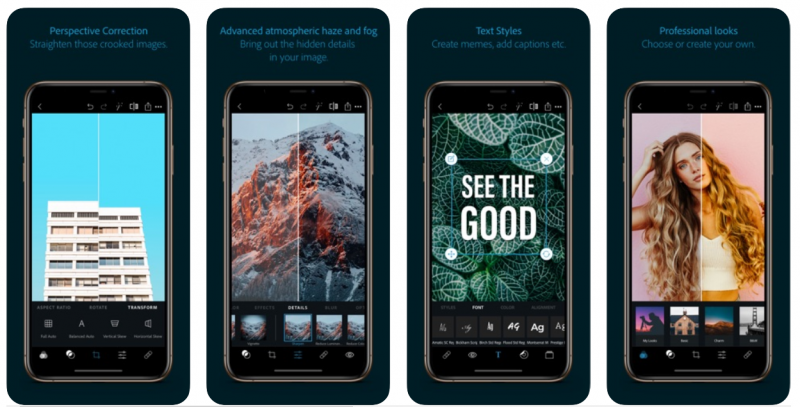 Adobe is one company that has been long associated with photo editing softwares due to its monopoly in PC with its range of softwares. But even out of its lot of exciting product, Photoshop was and still is one of the only softwares, now apps, everyone knows about. And now it's going to be right in your pocket every time, wherever you go.
Although Photoshop is mainly for the pros, Express makes things a little easier considering not everyone is a professional after all. And, if you're an existing member of Adobe, access to Creative Cloud is icing on the cake for you. Although, you have to pay for some of the really amazing filters and tools, this app is definitely worth a shot, especially if you've been a photoshop user before.
---
Lightroom Express


Yes, Adobe strikes again with yet another photo editing app, and the first question you might have is what's different between the two right? Well, while the former is a purely editing tool, Lightroom is more focused on enhancing the image, mainly circling around the color and structure of the image. It has basic cutting and cropping but does not boast of the pure editing tools, like Photoshop does.
Lightroom Express is easy to use and you can even share your photos to your favorite apps on a single tap, let alone be the One-Tap filters that will excite you. It is extremely user-friendly, especially if you have some bucks to shell out to Adobe.
---
VSCO
iPhone users are literally obsessed with this pretty professional photo editor with some really creative and unique tools to tweak your photos.
I'd rather call it a social media app for photographers as it has really developed into a community of people using VSCO and uploading it in the app itself to let others explore. It's recent expansion to Android proved to be successful to the app as well, since it has held a firm ground already in the new territory.
---
PicsArt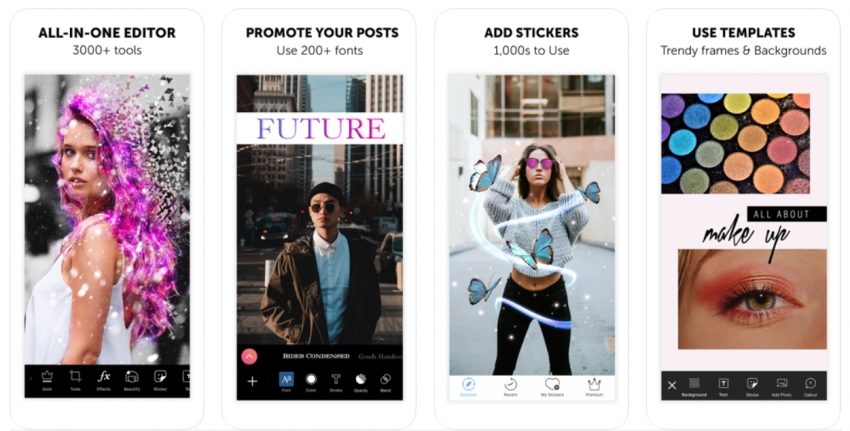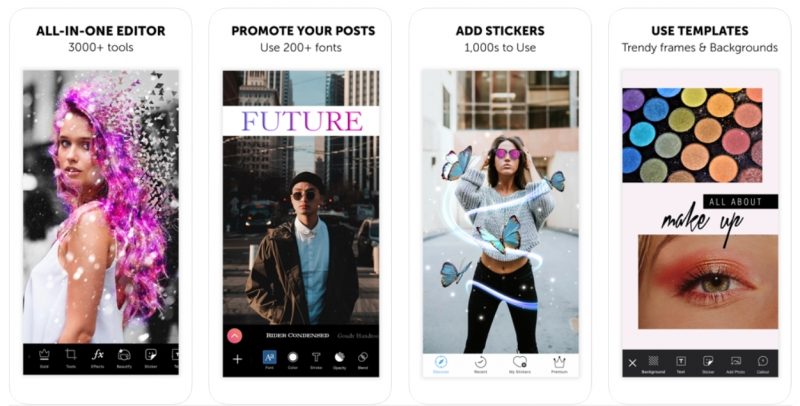 PicsArt might just be the best app for a beginner who is either just an enthusiast feeling a little bored or someone even learning editing because the range of customizations it has along with its pretty easy interface, attracts a lot of millennials.
It has a wide range of filters, frames, stickers over which you can easily add text, or crop the image. With this app you can turn the image into whatever you want.
---
Photomate R3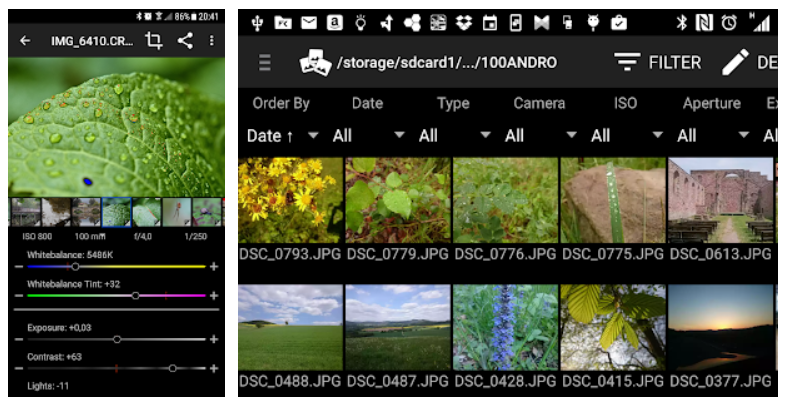 Get It On Google Play
I'd recommend this app strictly for the professionals as beginners might not be able to follow everything and might not even be able to utilize it efficiently. While it offers a handy interface, pros are going to get accustomed to it much sooner. It can decode your RAW and CR2 files right on your phone which is, actually, pretty awesome.
While decoding remains it's USP, its array of customization tools also don't disappoint. But, spoiler alert, not for the social media freak per se.
---
Prisma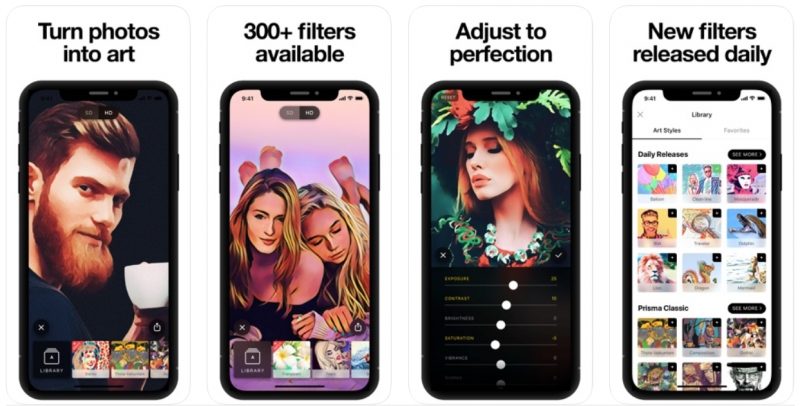 This photo filter app took the world by storm when it hit the app stores a few years back because of the unique modern art filters it gave to people. Suddenly everyone was possessed by Picasso it seemed.
And while it is not completely a photo editing app it does provide you with a number of modern art and is recommended if you're someone who loves to click selfies or self-portraits.
---
Pixlr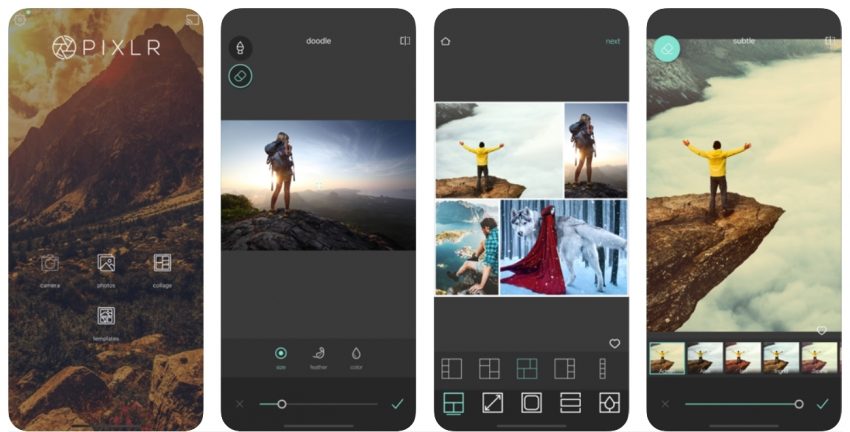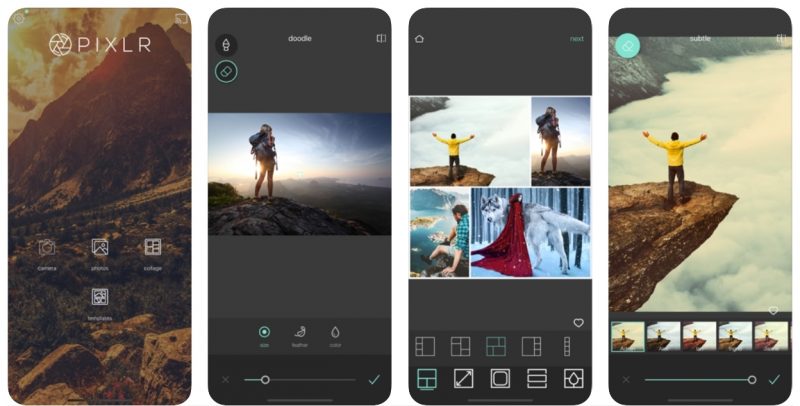 Centered entirely on beginners and amateurs, Pixlr is perfect especially if a you've a sub-par phone camera. It's Auto-fix feature lets you make your images get significantly enhanced without getting into any details.
You can even doodle over other images and if you get bored of the basic functions, some other customization tools are there to keep you hooked to this app.
---
Retrica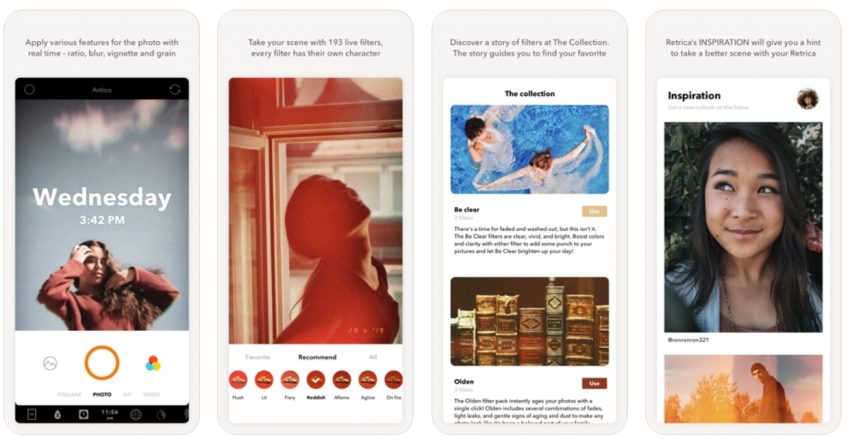 Retrica is, without a doubt, like Dendi from Ninja Turtles of the Photo Editing Apps. It gave us filters when filters weren't even a thing and it made a number of people look way better even when their cameras ditched them.
It might not be as popular now, but its classic yet elegant feel is enough to not make you leave this app. It's still not a bad app, but there are many better in the market.
---
B612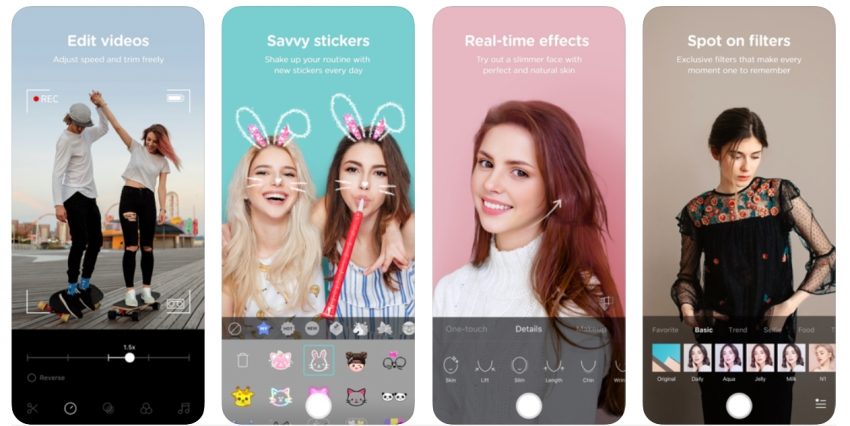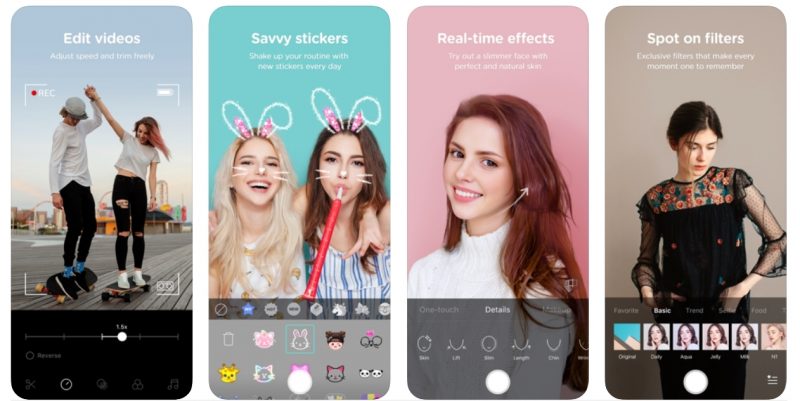 Another one from the old days, this app is now known as Snow. Although both of them have separate apps, the interface is exactly the same and B612 still is there in the app stores because of the grounds it gained when it was newly released.
You can edit videos in the app, play around a lot with more than a single photo and the clutter free interface becomes a wise option for anyone who is not so much into photography but wants a classic touch in the photos.
---