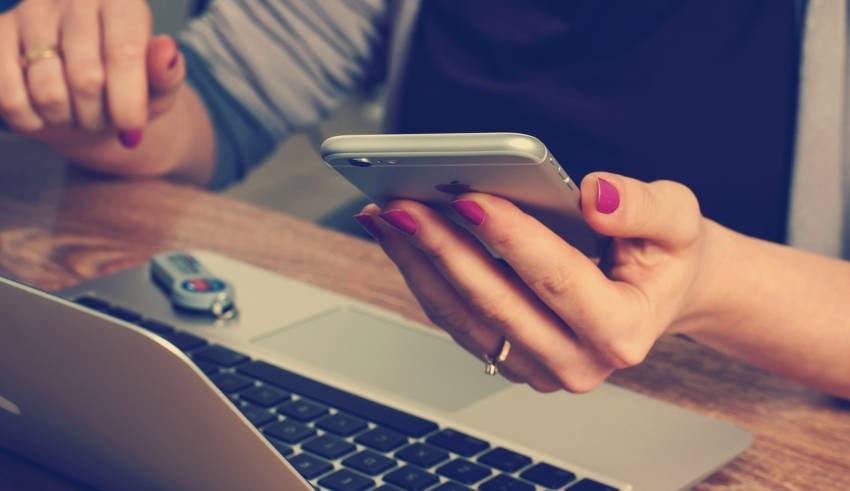 The aura and glitz of an iPhone are such that users and admirers of the phone will stop at nothing to grab the latest model. Refurbished iPhones are the first choice for many, considering the amount they need to shell out in comparison to buying a brand new one. These iPhones have been used previously, and the manufacturer or the trader repairs, cleans and tests them before they are released back into the market.
Refurbished iPhones are extremely popular because they are priced much lower than the retailer price of a brand new iPhone. They are a good option for iPhone fans or those looking to make the switch from Android handsets. However, there are certain things you must consider before you buy.
Which iPhone Models Are Available?
Since Apple releases a new iPhone each year in September, this is when most people will sell or trade-in their iPhones. They sell them back to the retailer for money off of the cost of a new iPhone. Many retailers run iPhone trade-in programs during this time and it means that there is increased stock of refurbished iPhones (older models) between September and December.
However, if you're looking to save money on the brand new iPhone that Apple has just released, you don't have to wait long until it is available as refurbished. The refurbished iPhone XS Max became available just a few months after Apple released the handset (in September 2018).
The device offers fast-charging (50% of battery in 30 minutes), a gorgeous 6.5-inch display, improve photos and video capture quality, and the powerful A12 Bionic Chip. Prices for the brand new handset would cost $1,099, but by waiting to buy a refurbished iPhone XS Max, shoppers could save some money.
Does Your Refurbished iPhone Come With a Warranty?
Reputable refurbished retailers should take the proper care to ensure that any refurbished iPhone that they sell is of high quality. The testing process should be thorough and the retailer will confirm that the device works as it should and delivers what shoppers are expecting.
However, there is still room for things to go wrong. If the retailer has made a small mistake during the testing process, you don't want to be left with a handset that doesn't work as you would expect. For this reason, you'll want to make sure that your refurbished iPhone comes with a warranty.
The  length of the warranty will differ (determined by the refurbished grade, the age of the device and more) but you'll always want to get one as it will allow you to get a refund or a different device if there is a hardware or mechanical fault. Faults like these happen occasionally but it's a sign of trust and professionalism if a retailer has a warranty in place.
What is the Quality of a Refurbished iPhone?
Any refurbished phone that you get will have been tested to confirm that it works, but there may be a difference in its cosmetic quality. This is determined by refurbished grades.
To get a refurbished iPhone that resembles its brand new counterparts, look for a handset that is labeled refurbished Grade A. Grade A refurbished iPhones should display no marks or blemishes and will look almost brand new. A Grade B refurbished iPhone may display some marks or scuffs and a Grade C device will have scratches and look like it has been used a lot.
There's also a difference between a refurbished iPhone and a used iPhone. The difference between them is that a used iPhone does not undergo refurbishment. Simply put, when you purchase a used phone, you are directly receiving it in the condition which the previous owner has left it in, no matter how old or new it is. And although they may be cheaper than the refurbished iPhones, they do not come with warranties and the quality has not been ensured.
How Much Does a Refurbished iPhone Cost?
The price of a refurbished iPhone is lower than brand new ones. You can save money by buying a refurbished iPhone but the cost of a refurbished iPhone mostly depends on its models and condition. An older model will be cheaper than a brand new iPhone that was only released a few months ago.
The price is also determined by the refurbished grade. Grade A iPhones are the most expensive because they look like new and it's difficult to tell the difference between refurbished grade A and a new device. Grade C devices display more cosmetic blemishes but they are the cheapest refurbished devices that you can buy.
How Do You Confirm That the Refurbished iPhone is Legitimate?
One other thing you might want to make sure of is that the refurbished iPhone is not stolen. The retailer that you're buying from should have taken every measure to confirm that the device belongs to the person or firm that traded it in and that it hasn't been reported stolen.
If you'd like to check that the refurbished iPhone hasn't been stolen, you can use the IMEI number or MEID number (depending on carrier). There are services available online that allow you to type in the IMEI or MEID and see if it has been reported stolen.
Buying a refurbished iPhone is a good idea if you're looking to save money on your next phone. With confirmed quality and good discounts, it's a better deal than buying brand new.