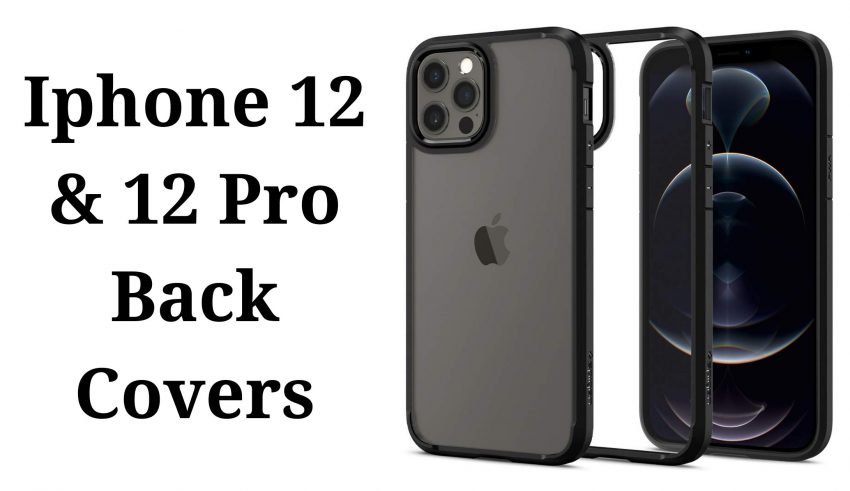 iPhones are easily the most-loved smartphones for several people around the globe. No wonder, it sees such a loyal fanbase year after year. It is treated as a status symbol by many. What sets them apart is their sleek design, stylish looks and unique features. From industrialists to celebrities, you all of them own iPhones and iPhones alone. With the launch of the iPhone 12 Pro, it is certain that people will be quick to purchase one at the earliest. If you too have bought or plan to buy the iPhone 12, it is natural that you would be also looking for the best phone cases for iPhone 12 Pro.
The use of elegant and attractive phone cases for iPhone 12 Pro is becoming a trend these days. These phone covers and cases come in a myriad variety of materials, themes and styles. Everyone can manage to find what they are looking for by browsing these endless options. But do you really have the time for that? If not, let us tell you we have done that bit for you already!
Here is a list of the best phone cases for iPhone 12 Pro you can buy online:
Transparent Cases
Transparent cases have steadily become the go-to pick for iPhone users. The foremost reason is the ability to flaunt the natural design and color of your iPhone 12 Pro. Whether a party, office or a mirror selfie, the transparent case allows you to showcase your iPhone 12 Pro's natural look to those around you.
While transparent phone cases are a great pick, some people refrain from purchasing them due to fear of inadequate protection. However, that does not always hold true.
Spigen Ultra Hybrid Back Case Cover – Matte Black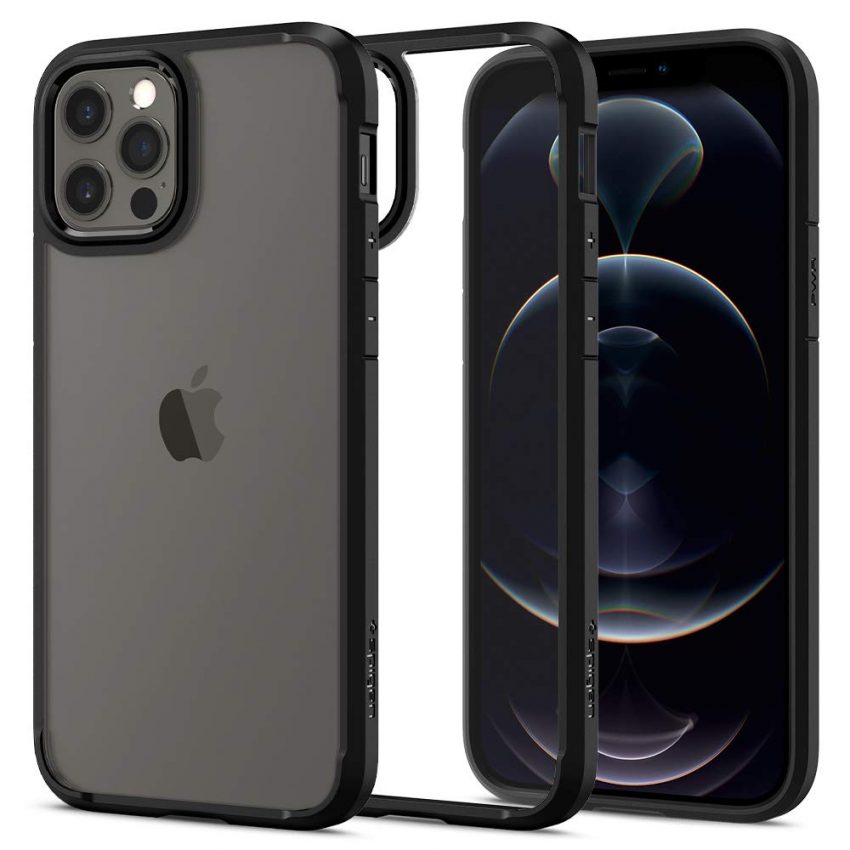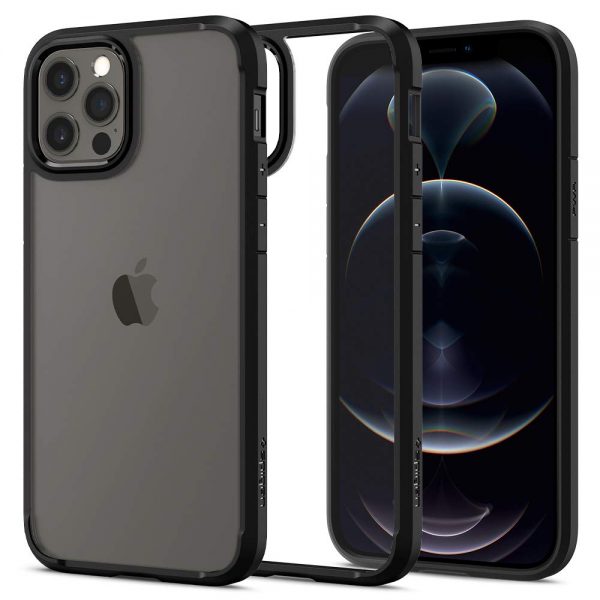 One of the best phone cases for iPhone 12 Pro you can purchase today is the Spigen Ultra Hybrid Back case cover. The sleek design and crystal-clear transparency of the cover help you retain your phone's looks and style. The pictures of the case alone speak of its superior looks and suitability. It seems like the perfect fit for your brand-new iPhone 12 Pro.
The Spigen Ultra Hybrid Back Case Cover is also a great buy in terms of price. The cover is compatible with not just iPhone 12 Pro but also iPhone 12. This makes it a great choice for anyone, from college-going students to professionals. It is certainly one of the best phone cases for iPhone 12 Pro from every perspective.
---
Spigen Ultra Hybrid Back Case Cover – Crystal Clear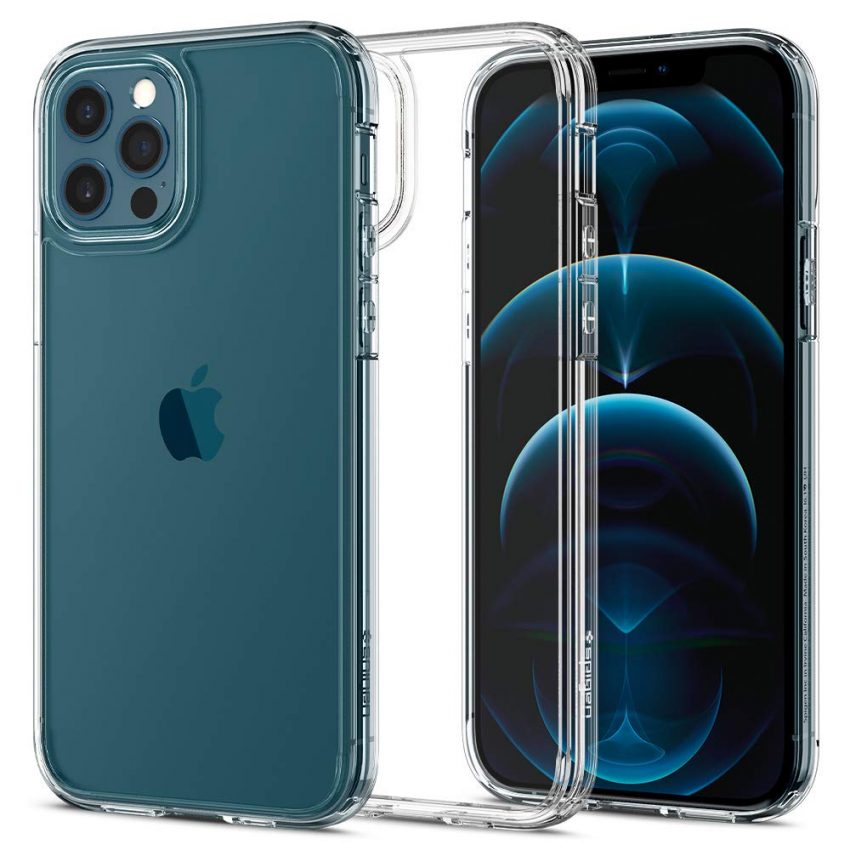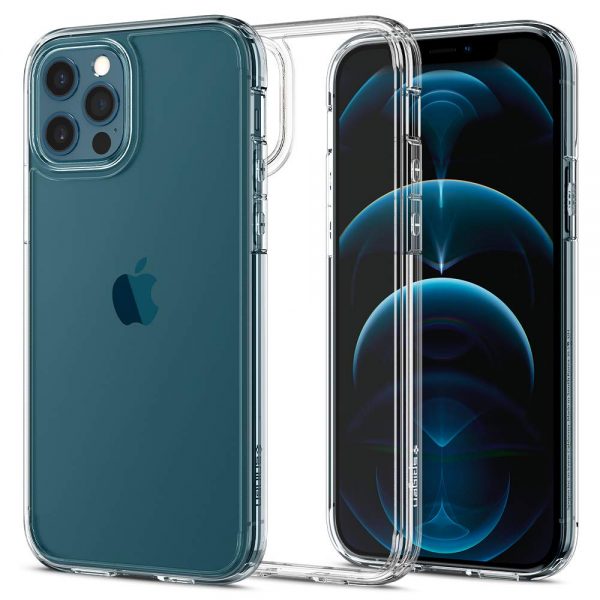 If you are looking for the best phone cases for iPhone 12 Pro, you do not have to look any further. The sleek and stylish cover from Spigen Ultra Hybrid comes with a crystal-clear design. You can simply take a look at the pictures of the phone cover to relate with the uniqueness of the product. It seems like the perfect fit for your brand-new iPhone 12 Pro.
Yes, in the first glance it does seem that the cover might score low in terms of protective qualities. Yet, this is not at all true for the Spigen Ultra Hybrid Crystal Clear Phone cover. It offers seamless protection to your device, thanks to its make and design. It is made of resilient TPU material and comes with a durable PC back. This is why it can easily provide proofing against shocks and sudden bumps or falls. We understand how you would feel on dropping your iPhone 12 Pro; Spigen Ultra Hybrid takes care of this for you.
---
Protective Cases
Anyone would prioritize protection over other factors, especially in the case of iPhone 12 Pro, which is such an expensive buy. Yet, protective phone cases do not mean boring visual appeal.
Especially if you are someone who prefers staying away from bright colors, protective cases come in matte monochromes to suit your taste. Therefore, a protective case is a perfect choice for you if you do not like designer printed or colorful covers.
Spigen Rugged Armor Back Cover Case – Matter Black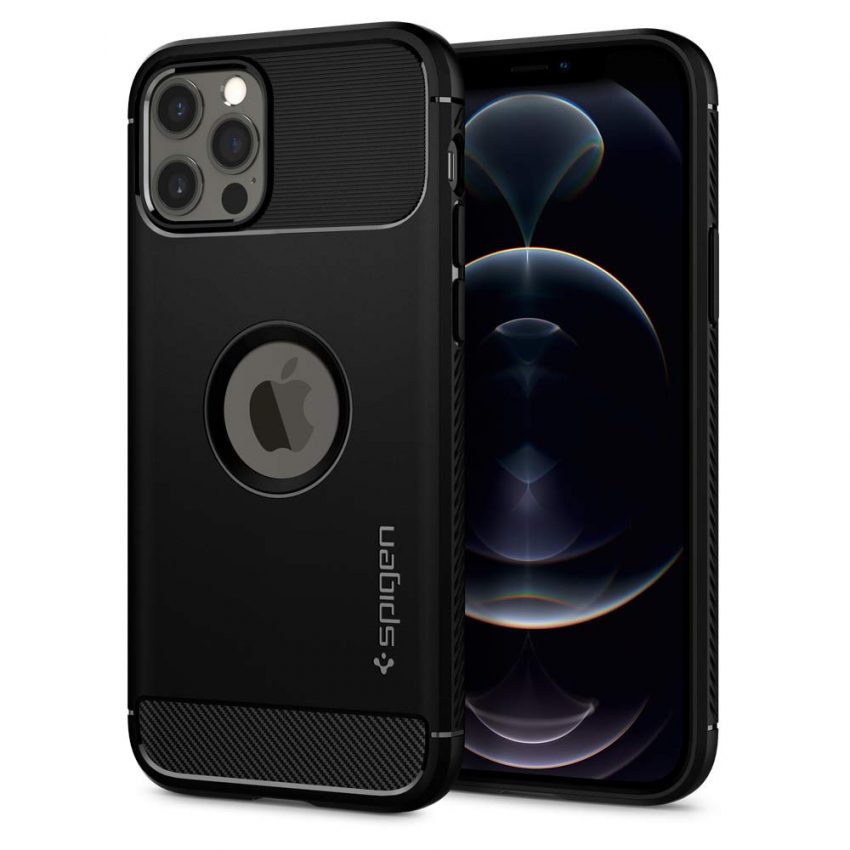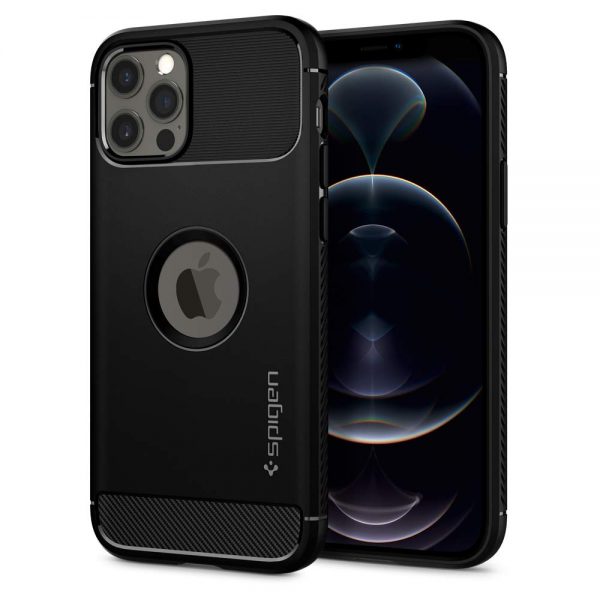 The Spigen Rugged Armor phone case is by far one of the best phone cases for iPhone 12 Pro we found in the protective genre. The case comes in matte black finish, which is a perfect choice whatever your background. The raised edges and strengthened corners of the phone cover ensure that the case protects your device well. At the same time, it is made of carbon fibre, which adds tons to its resilience.
Besides, the interiors of the Spigen Rugged Armor back case are made of spider-web pattern. This is an added layer of protective quality and rigidity of the case. The phone case is perfectly compatible with both iPhone 12 Pro and iPhone 12, in case you were looking for a flexible choice. Without a doubt, it is one of the best phone cases for iPhone 12 Pro available today.
---
Designer Cases
No matter what your background or age, you are sure to find just the right designer case for your iPhone 12 Pro online. This is because designer cases offer a large variety of options in terms of themes, color, and style.
Secondly, you get the option of protective quality in multiple kinds of budgets. There is no one-size-fits-all policy. Therefore, a list of the best phone cases for the iPhone 12 Pro must include designer cases.
Caseology Legion iPhone 12 Pro Back Cover – Stone Gray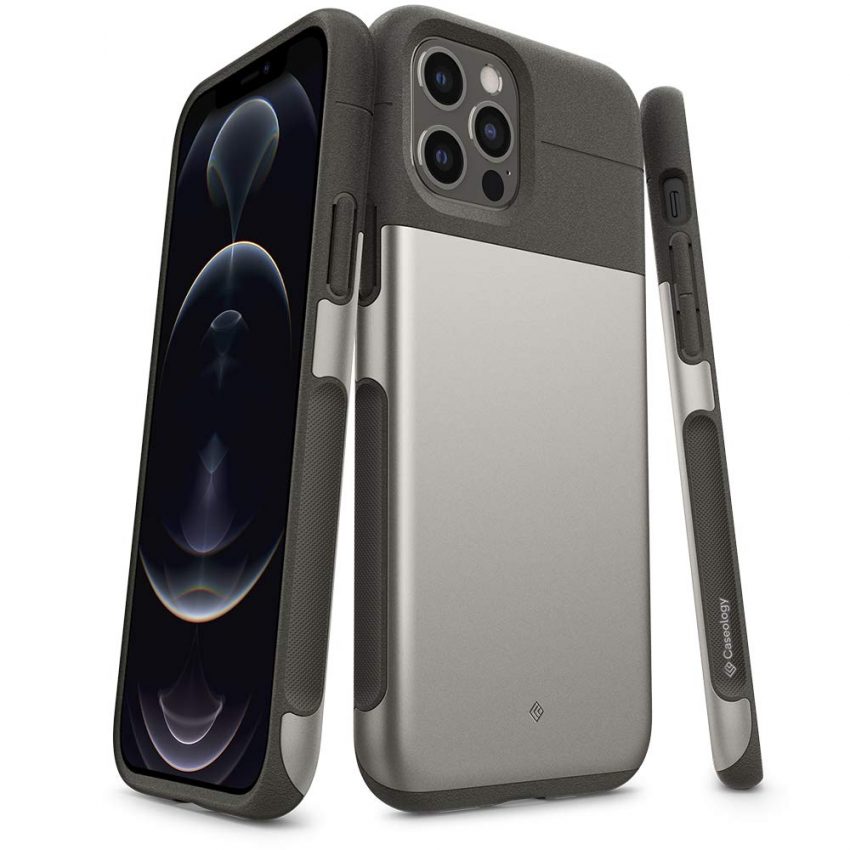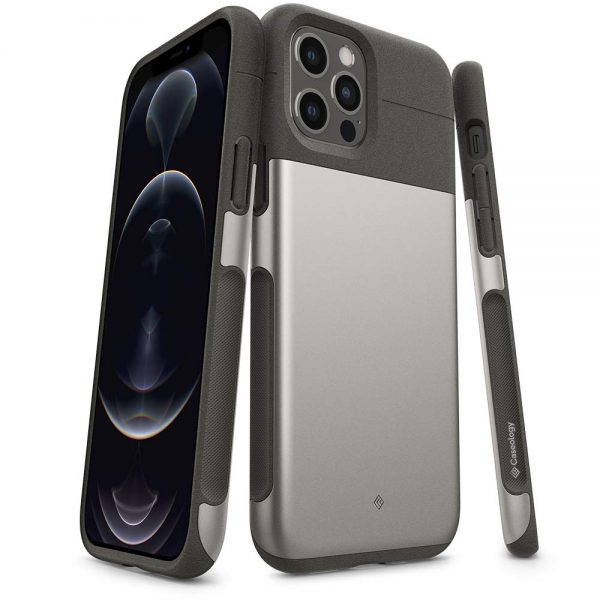 What if we tell you that it is easy to avail a premium TPU cover with a slim profile within your budget? Crazy, isn't it? Well, the Caseology Legion iPhone 12 Pro Back Cover provides just that. It is a designer phone cover that is enough for you to make a solid style statement. The case comes in a two-color pattern, both in the stone gray variety. Therefore, despite being a designer and stylish, it is quite subtle and sophisticated in appearance. This makes it a great choice for everyone, from working professionals, students, and senior citizens alike.
Despite so much focus on its appearance, there is no compromise with the protective quality. Made of superior TPU, the phone case comes with raised edges and corners for protection. Besides, its shockproof material keeps your phone protected from damage even in cases of a fall or a bump. At the same time, the cover ensures excellent grip and protection against slipping. It would be rare for you to find such a product anywhere else.
---
Caseology Parallax iPhone 12 Pro Back Cover – Midnight Blue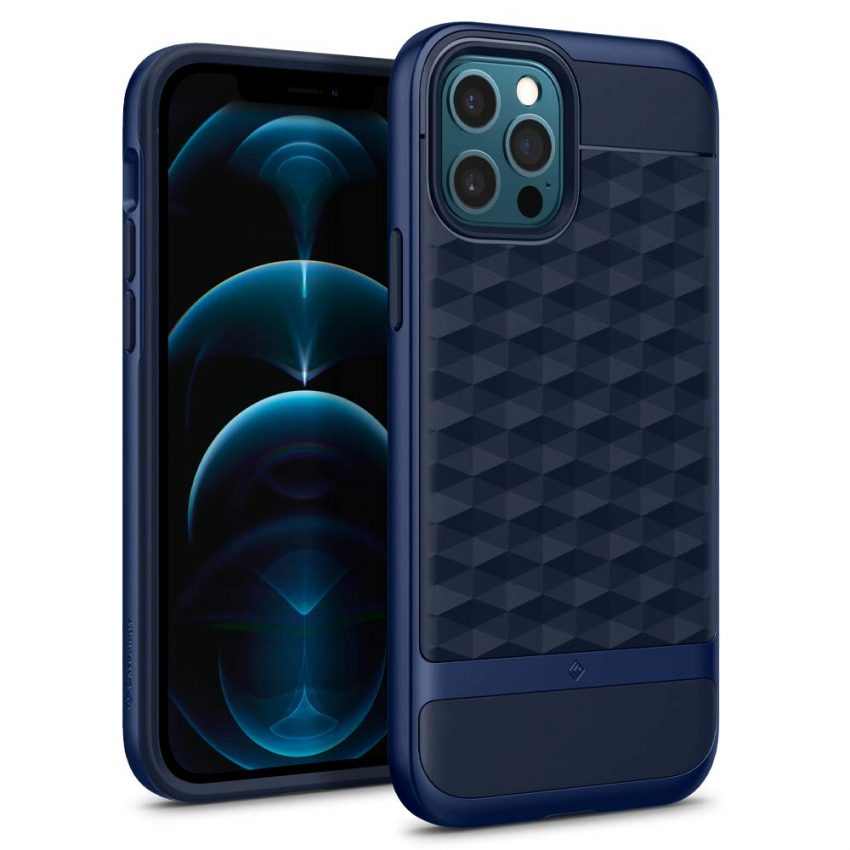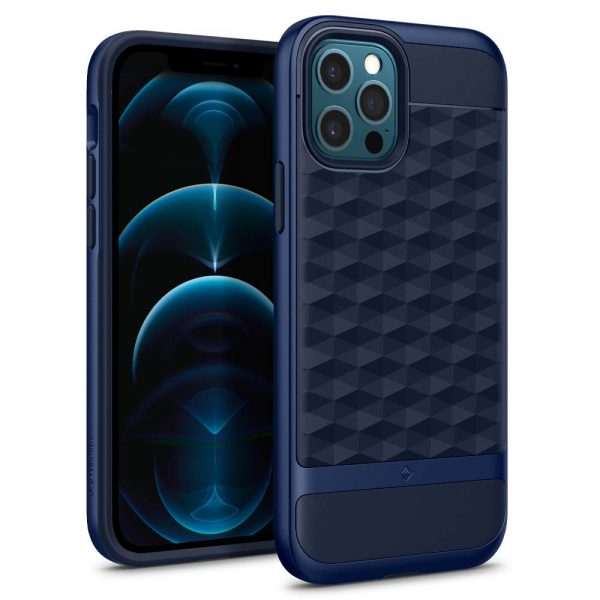 Designer phone cases are literally available in all kinds of themes, colors, patterns and tastes today. The Caseology Parallax iPhone 12 Pro back cover is one such example. It comes in a midnight blue theme and is perfect for people who are looking for a subtle designer variety for their iPhone 12.At the same time, it does not compromise on the quality of protection offered to your device.
The kind of protection this cover provides against damage to your phone due to shocks, falls and bumps is unparalleled. Its TPU raised edges and superior quality make come paired with a superior PC bumper. At the same time, the color and style of the phone cover makes it a charming accessory with your outfits. This is why the list of the best phone cases for iPhone 12 Pro will remain incomplete without it.
---
Spigen 2 Pack Tempered Glass Screen Protector for iPhone 12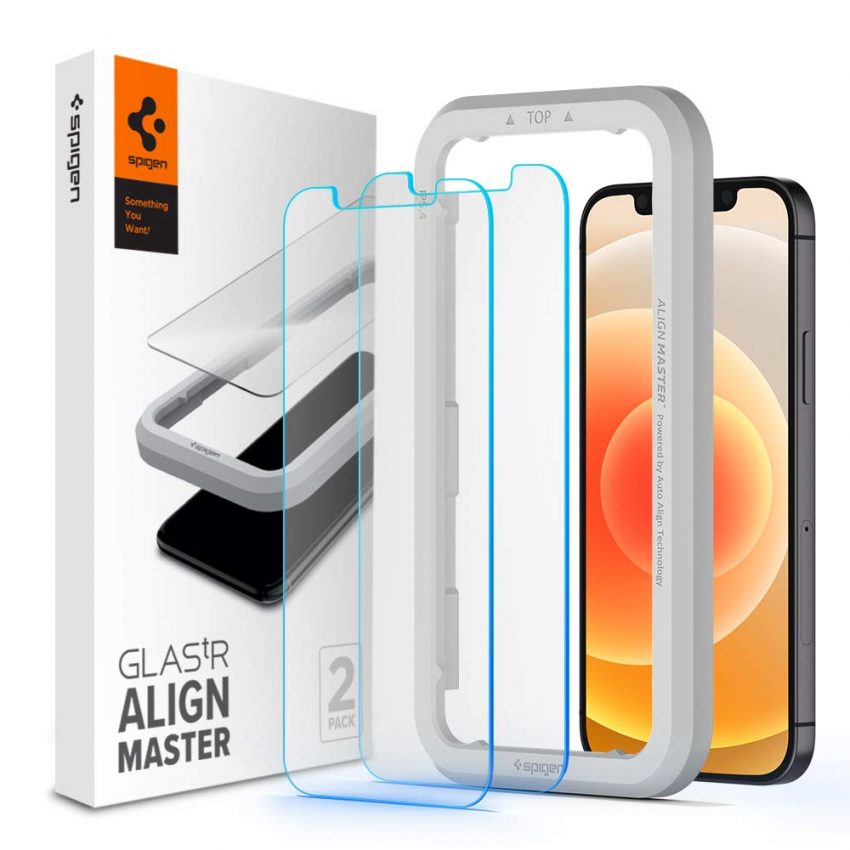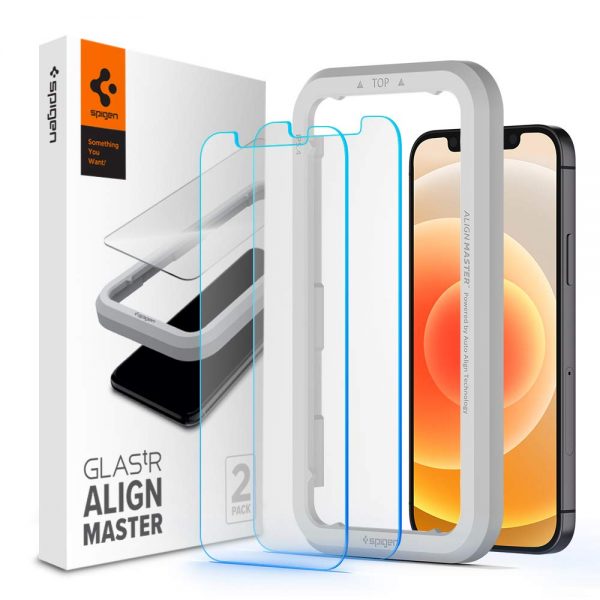 The first criteria for picking out a phone cover, especially for iPhones, is protection. We pick out the best phone covers based on the extent of protection they offer. Therefore, it is best to invest some money in a tempered screen protector as well to keep your iPhone 12 Pro protected against any accidental damage. For instance, this pack of 2 tempered screen protectors is completely compatible with the iPhone 12 Pro screen. Not just this, its auto-engineered technology brings into protection easy protection and installation.
The best thing about the tempered glass is its alignment tool that guides you in placing the temper rightly. Its extremely clear coating does not hamper your screen experience in any way. On top of that, its oleophobic coating offers supreme resistance against fingerprints staying back. Therefore, you do not have to spend time cleaning the screen time and again. This is why we would highly recommend this temper along with the best phone cases for iPhone 12 Pro.
---
Conclusion
The release of a new iPhone is always a huge event for those who are in awe of Apple products. The same kind of hype revolved around the release of the iPhone 12 Pro. After all, so many people have either already bought it or are planning to do it soon. Besides, the new iPhone 12 Pro also demands the best accessories to match up to its standards. Phone covers, in different varieties and designs, are a top loot.
Best Phone Cases for iPhone 12 Pro to Buy OnlineNot just this, these covers have to be picked after a lot of careful consideration. After all, with such an expensive device, it is not just looks and style but also protection and safety that are paramount. This is why we have tried to compile some of the best options for you to pick from!