The onset of the pandemic saw a sudden growth in users as well as content creators on social media platforms like Twitter, YouTube, and Instagram. If you happened to come across this article, chances are that you are a content creator or business owner looking for an Instagram analytics app that can improve your content and marketing strategy to achieve your business goals.
If you have a business account on Instagram, you must have got the chance to look through Instagram's in-built analytics provider, but it might not be sufficient when it comes to gaining insights like, what type of content works best, which hashtags or keywords rake in maximum impressions and other key factors. For private accounts, things become even more difficult as you might have to spend hours tracking down everything on your own.
We plan to make things a little easier for you as we have curated a list of some of the best social media management services and apps in the market right now. These will help you keep an eye on Instagram analytics so that you can have a data-driven approach while creating content or planning marketing campaigns for your brand so that you can stay on top of the social media game at all times!
Here is the list of the 10 best Instagram analytics app: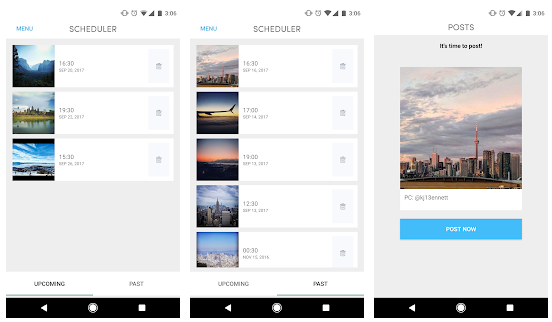 Here's yet another free Instagram analytics app that you can use to keep a track of your account's progress. Pixlee has made its mark as a top-tier influencer marketing platform and has come up with a free Instagram analytics tool that lets you keep an eye on vital information related to your account like the total number of posts, followers, and engagement of each post has.
You can even see how many people viewed your profile, website or impressions received on the media objects present on your account. You can even sort this data and include the reach of the hashtags you used and other such statistics before exporting the report to a PDF and sharing it with other stakeholders.
You can even find out your top-performing content or conversations initiated by other brands or influencers by keeping track of your brands' hashtags or mentions in other people's posts or comments. This will not only aid you in strategizing better through data-driven content but also help in discovering your shortcomings that will help improve your sales and reach without costing you a fortune!
---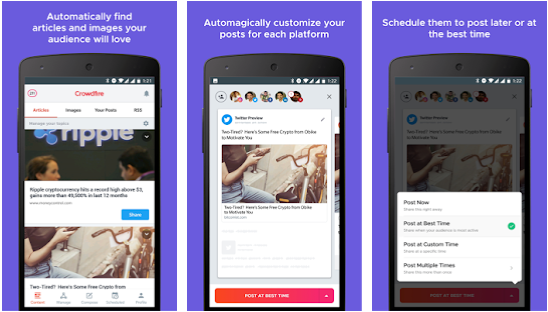 When it comes to offering useful and unique insights, Crowdfire tends to give its competitors a run for their money. This Instagram analytics app offers a detailed report on your Instagram business account which helps you know how your content has performed in the previous week, month, year, or a specific time interval in the past (you can see the performance of your posts up to 90 days).
The tool also allows you to compare the growth of several Instagram metrics like comments, reach, profile views, text messages, followers from past time intervals with a single toggle button present on its dashboard. Moreover, you can also handle your Twitter account using Crowdfire and it's compatible with iOS as well as Android.
If you are looking for opportunities to build your brand online and create brand awareness then Crowdfire can prove to be instrumental in making data-driven content and strategies as it even gives your competitors' overall performance, suggests potential followers, relevant hashtags, and has a feature to schedule content if you have a busy day ahead!
Last but not the least, you can automate the entire process and receive weekly reports in the form of PDF or PPTs which can be easily shared with colleagues and clients.
---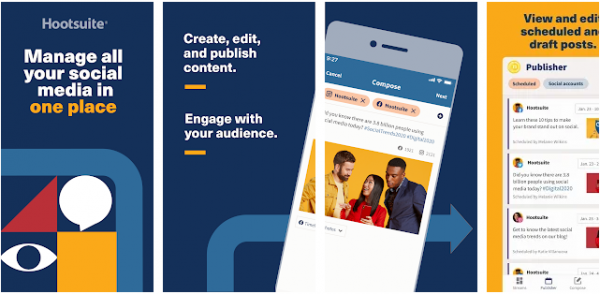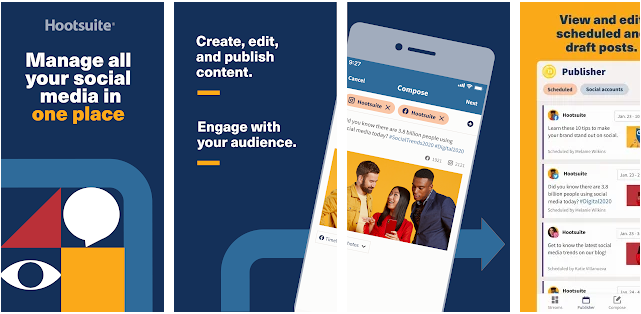 If you've been searching for a top-performing social media management app for the past few hours then you must've come across several articles that have mentioned Hootsuite and there's a legitimate reason behind it! Hootsuite has made its mark in the market as a trustworthy and efficient analytics tool thanks to its exhaustive and advanced features that are useful in delivering tons of customized reports based on historical data.
Not only can you use Hootsuite to analyze your overall performance but you can also share it with your teammates or colleagues for brainstorming and coming up with future campaigns. It also allows you to schedule your posts in advance so you don't have to compromise with your daily tasks to stay active on Instagram round the clock.
Hootsuite even allows you to create high-quality stories or carousels by making use of brand-approved images, fine-tuning content on the move, and interacting with your followers by taking part in relevant conversations thus assisting you in reaching out to new accounts and enhancing visibility at a faster rate!
Starting at ₹1,260 per month, Hootsuite has several packages catering to professionals, teams, enterprises, and businesses, and even offers a 30-day trial so that you can make up your mind before investing your hard-earned money in this app.
---
Iconosquare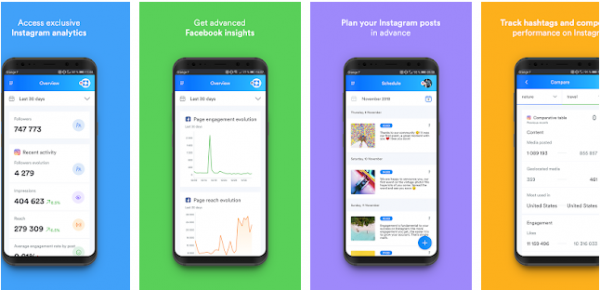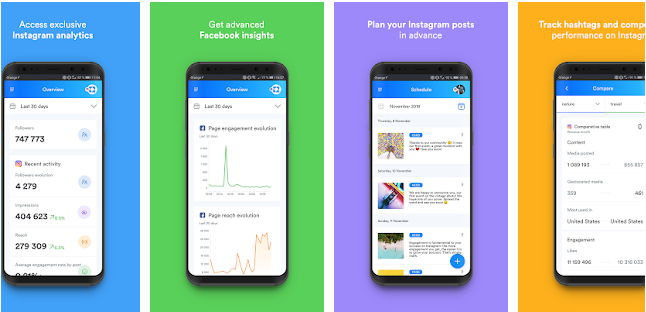 After providing easy-to-read reports, a simple scheduling process for posts, and several other advanced features to over 10,000 clients, Iconosquare has become one of the best Instagram analytics apps in the market. Previously known as Statigram, Iconosquare offers much more than meets the eye.
This desktop app can be used by small business owners or bloggers having private accounts or enterprises and big brands with business accounts as it provides in-depth details on the activity on each picture, IGTV, reel, or story that you have posted to date.
The cross-channel engagement it provides by adding a custom Instagram tab to Facebook pages and the fact that you can use it to showcase your Instagram feed on your website is what really gives this tool an edge over its competitors.
You will not regret spending some extra bucks on this app as it also helps in hosting events, quizzes, contests, and promoting your content in the community to provide greater exposure and boost your performance in a short interval of time!
If you are still hesitant about using this app to keep an eye on your social media accounts; metrics, then you are in luck as Iconosquare offers a 14-day free trial so you can make up your mind after playing around with it for a few days and also get a free audit while you are at it!
---
Sprout Social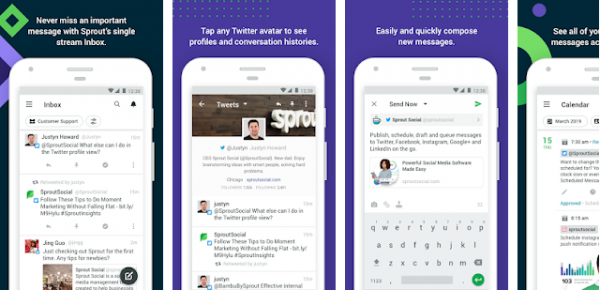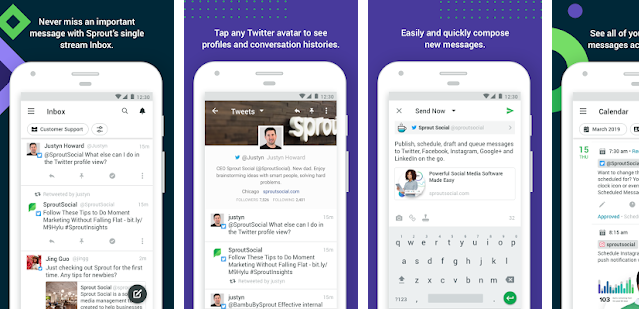 We saved the best one for the end as Sprout Social is an all-in-one social media management platform that is used by big names like Evernote and VICE. Its powerful platform will not only help you organize all your data but also build an efficient marketing strategy that will aid your brand in reaching new heights in a few years! Sprout Social provides you access to competitive brand insights so that you can analyze the growth of your brand in both, quality and quantity.
When it comes to creating brand awareness or forming deeper connections with your followers or potential clients, Sprout Social can come in handy as it allows you to track and analyze discussions relevant to your brand, industry, or product even when the conversation is being held on someone else's posts or videos.
You can do so by searching for appropriate keywords or hashtags on Sprout Social and you will get a list of all conversations circling around those terms. This not only helps in getting valuable customer feedback but also plays a key role when you want to take a data-driven approach while curating content or making decisions related to social media campaigns, content curation, and much more.
Sprout Social also offers several metrics related to Instagram stories which let you know how many people clicked on the link provided, interacted through stories, how many new accounts were reached, and other key performing indices. All these features make Sprout Social worth the bucks you spend on it.
---
SocialRank
Yet another app that provides metrics for more than one platform is SocialRank. If you own a Twitter handle and Instagram account for your business then SocialRank can prove to be instrumental in gathering your metrics in a single place for easy reference.
While it does provide basic analytics like the engagement on each post and the increase or decrease in followers over a period of time, it also helps identify follower patterns so you can make more informed decisions when it comes to content strategy and advertising campaigns.
Be it the most used keyword, emojis, or popularly used words in bios, you can use it all to tailor your content according to your followers' tastes and preferences. Moreover, if you want to increase your sales locally then you can use SocialRank to filter followers or users by their location and cut the chase by reaching out to them instantly.
You can combine this with some relevant hashtags to create more specific lists that will help you in reaching out to your target audience easily. With so many useful features at its disposal, SocialRank lies on the higher end of the price scale but can prove instrumental in organizing successful advertising campaigns and events!
---
Union Metrics
If you are of the opinion that there's more to social media than meets the eye, then you might like Union Metrics. This app believes that while you can handle and manage the content that goes on your page, it can help you achieve more by providing insight into what goes behind the scenes in terms of engagement and impressions on every post or story you upload.
If you are a sucker for freebies then you will be glad to know that Union Metrics gives you a very detailed report which includes engagement rate and several other advanced metrics. If you want to enjoy more, then you need to become a paid subscriber and then you will be able to get other useful information like what will be the best time to post, which hashtags will perform well, what kind of posts your audience likes the most and much more.
You can also share easy to interpret graphs using Union Metric's API and also create customized reports to share with your teammates for quick and easy reference during decision-making.
---
Minter.io
While most apps out there are already offering you static metrics like the number of likes on your posts and views on your stories, Minter.io takes a step ahead and provides insight into the growth of your account. Besides allowing you to keep track of multiple social media platforms like Facebook, Instagram, and Twitter, it helps you in gauging the response of your audience on your posts and stories.
If you want a detailed analysis of the same, it is only a click away! Furthermore, it helps you decide the aesthetics of your account as it also lets you know which video or photo filter got the highest and fastest impressions from your followers and other performance rates by using multiple factors instead of including a single performance measure!
It helps in determining your actual engagement rate, highlights your competitors' overall performance and growth, and also helps you keep up with your followers by categorizing them into groups namely, "Mass Follower", "Potentially Normal", "Normal", "Popular" and "Influencer" so you can respond and interact with them accordingly to form deeper meaningful connections in a short duration of time.
Last but not the least, it can help you decide the frequency of posting content in a day by analyzing the trend among your audience and competitors.
---
SocialFox
If you have been on Instagram for quite some time now then you must have realized that figures only come in handy when they show the real deal and not just the number of followers you have. SocialFox also knows this and that's what has earned this social media management tool a place in this list.
Be it keeping track of your best-performing post on the basis of engagement rate, observing which hashtags helped increase your reach the most, keeping an eye on the performance of your competitors, or determining click-through rates, SocialFox can do it all! You can get real-time insights on its easy-to-use and interactive dashboard like the best time to post, from where your posts get the most engagement.
If you find it a little difficult to study and dive deep into figures then SocialFox has a solution for that as well! You can take a break from a string of numbers and get all these metrics in easy-to-read graphs to decide which areas need improvement from your end. Moreover, this tool also provides the demographics of your followers like age, location, gender along with the number of followers you have lost or gained so you can curate custom content for better visibility and growth.
---
Squarelovin
If you are new to the world of content creation and worried that keeping a track of your online presence and growth through third-party apps can burn a hole in your wallet, then you are in for a surprise! We've added Squarelovin to the top of this list solely for the reason that it is one of the few apps that provide you with detailed insight related to your account free of charge!
Be it breaking down the activity and engagement on your posts in the recent years, months, days, or hours, Squarelovin can offer it all without breaking a sweat. This handy tool also offers information about the likes and dislikes of your audience, which posts of yours they like the most, and at what time your posts tend to get the highest (or lowest) impressions so you can schedule your future posts accordingly and rake in more likes and comments without putting in any extra effort!
Squarelovin even assists in selecting the most relevant and trending hashtags that you can use in your captions. Moreover, you can also see which was your most liked, average-performing, or least-liked post and even manage your account from within the platform as you can interact with other users' posts, create albums, and much more!
---
Conclusion:
So this is our list of best Instagram Analytics apps you can find online right now. The final decision rests on you as you need to decide which tool best fits your business needs and will help in keeping track of your social media presence in the best way possible. Also, all these apps are only meant to make your job easier by providing you with organized updates and insights as long as you're willing to provide quality content to your audience consistently.