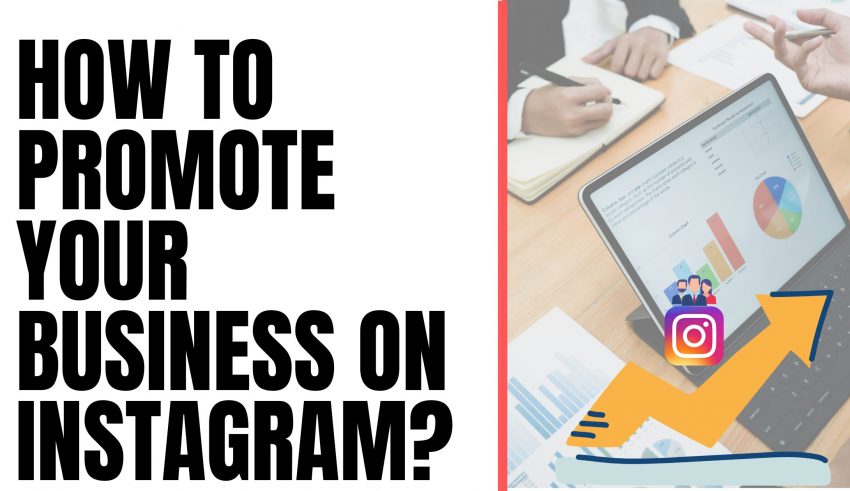 Instagram is the staple for today's marketing and an indispensable tool for any brand that wants to make it big and increase its sales and audiences. It's all high hopes and rising viewership dreams until you start on the platform. Then, you discover it's clogged!
With millions of accounts (500 million daily users to be exact), there's the promise of endless people to reach but a major portion of the people are busy pushing their own content out. Take into consideration the cheap advertising rates Instagram offers, and you have a plethora of content producers pushing out their posts every second on the network.
But does that mean you can't make it in the game?
NO! YOU ABSOLUTELY CAN!
Now, the logical question to ask would be, "How?"
And the answer is that you do what not everyone can. You have to be unique and what you are, at the same time following some basic guidelines and tips to skyrocket your Instagram growth and make your voice be heard (or products be bought).
Come on, let's do this.
Charm the Eye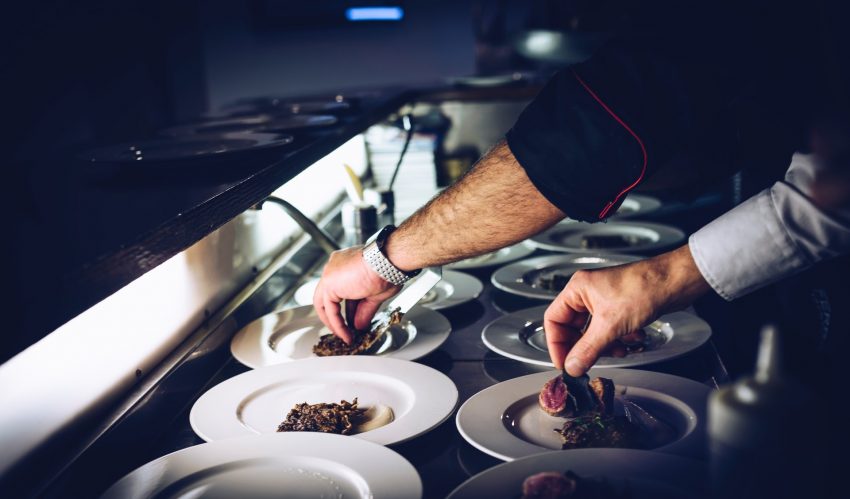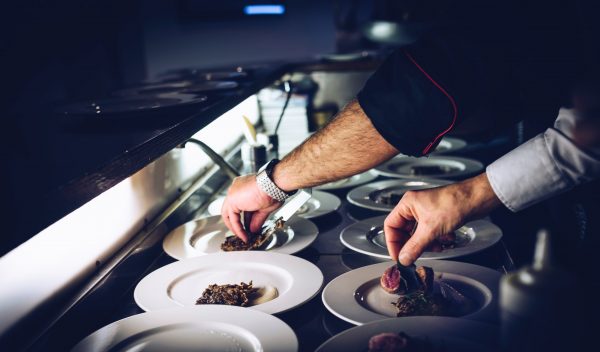 Say, You see two pastries at a bakery. Both are priced the same and are the same flavor. One is your plain old, dull brown chocolate just lathered upon the cake. The other has all kinds of icing and appealing shapes on it. (plus glitter. Glitter is shiny!)
Which one would you buy?
For most people, the answer is going to be the second one, and that's how you should plan out your marketing.
Make your profile visually pleasing. When a user opens your Instagram profile page, it shouldn't reek of hurried posts or too much salesmanship. It should be a seductive display of your wares.
Tease the viewers, give them professional pictures and videos to look at. People value "aesthetics". Provide them aesthetics. Use vibrant imagery and a professional portfolio.
Visual appeal doesn't end with the posts though. When posting stories or highlights on your page, instead of writing out bland sentences and calling it a day, but some work and include relevant pictures and videos. It will probably take you five more minutes, but it increases the viewership significantly. Try to keep stories engaging, appealing, and short.
Which brings us to the next point: Exploit Instagram's Features.
---
Exploit The Features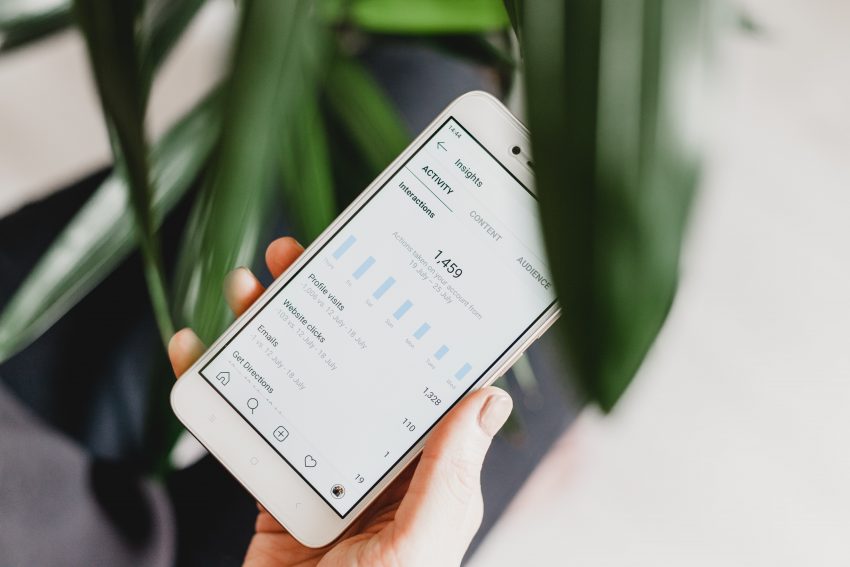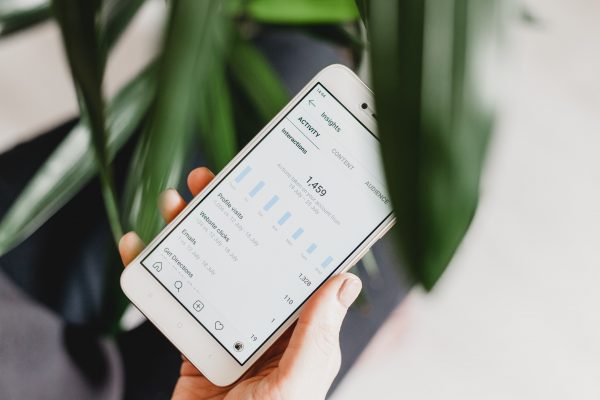 Instagram gives a lot of features to the user to connect with others. So use it!
Use hashtags on your posts. Almost 70% of all hashtags on Instagram are brand-related. People follow hashtags without worry because following them does not increase the user's "Following" number. (A concerning fact for a lot of users, as it isn't considered 'cool' in many circles. Weird? Yes.)
You can use up to 30 hashtags on an Instagram post, so use that wisely. Try to keep 10 wider topic hashtags, and other more specific ones, that are relevant to your content.
Instagram stories are a great way to connect to your audience. They are easy to watch and can be easily shared by your followers, with the added advantage of being easier to make. But don't go overboard and post twenty stories all in one go.
The fact that Stories are bite-sized is both an advantage and a problem. Too many stories bore the viewer and with every additional story, you lose viewership. Keep it between 3-5 stories a day (and remember, keep it appealing) and it will hit the spot you need to.
Instagram also offers analytics for you to get to know your existing following and it is (unlike Swipe Uplinks) available to everyone. Use them to understand your situation and post stories, photos, and videos in the time slots when most of the users are active. (Usually, this translates to around 12 pm to 3 pm for most groups, but check your Instagram insights for a better estimate of your demographic).
---
Get Into Their Thoughts
No, don't be creepy. Getting into their thoughts means that you post frequently enough to remain in the limelight.
If a person sees a single post about a product or service, they probably will forget about it, buried under the never-ending products available on Instagram. But if they encounter the product more than five times a day, it becomes annoying. Pitching in too many posts a day is distracting for the followers and is considered spamming by many. Posting a series of things in a row doesn't work either.
So what do you do?
You post consistently. Keep it a maximum of three posts a day, in six-hour intervals. Make it suggestive and not ordering. Instead of always posting about your products, add in some personal elements. A person using your products, a picture of your employees, or a funny little advert.
Use short and eye-catching captions. Use targeted ads and story advertisements. Also, post about a particular product 2-4 times, not too much, but frequent enough to remind the buyer of it. Advertising through stories is particularly effective because people will come across your ads more frequently while browsing through the stories of their near ones, or people they value and this will make their chances of remembering about you higher.
---
Engage to Propagate
Engaging with the people is a huge part of cultivating a loved image and a bigger network. If you are just starting out, try to reply to every comment or message and if you are already past the ten thousand marks, try to reply to as many messages and comments on your posts as you can.
But engaging with your audience doesn't end here. Redbull, for example, features their followers' clips on their account very often. This makes a close-knit fandom as well as gives you the exposure your brand requires. Post follower generated content often and don't hesitate to create challenges or fun little contests in which your followers can participate and engage.
Giveaways and working with social media influencers is another great way to expand your business. Social media influencers usually have dedicated fan bases and large followings, meaning they can direct a lot more traffic towards your page. Giveaways are great to make people visit your pages and many times, a lot of them will end up liking your brand and become interested.
Coupling giveaways with influencers, by making them do giveaways in partnership with your brand, is particularly lucrative, as it hypes the people up, simultaneously expanding your reach.
---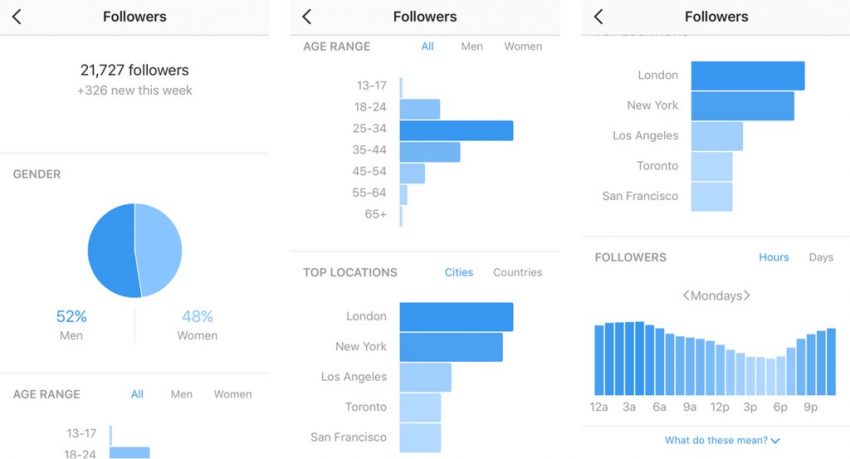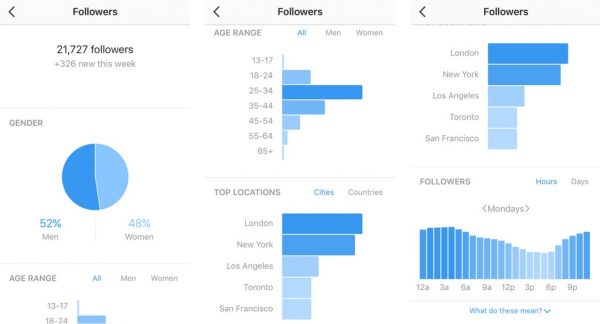 In an earlier article, we spoke about Facebook Insights. Facebook operates Instagram, which has launched a related service to support picture network customers.
The platform gives some insightful insights (hence the name) into the people who follow your account and communicate with it. Including:
Impressions: How many times your content was viewed
Reach: Total number of unique accounts that viewed a piece of content
Website clicks: How many clicks the link in your business profile has received
Follower activity: How often your followers are on Instagram daily
Video views: How often your video content has been viewed
Saves: How many people have saved your posts
Insights often provide demographic statistics, and you can see where the fans, their age, and gender come from. You can get a lot of details for the current Instagram following this.
---
Conclusion
If there's one thing on Instagram that's ubiquitous, it is repetition and similarity. People are tired of users and brands, all pushing forth their products in almost the same bland, professional manner, binging to the table virtually nothing new.
Be unique.
Use unconventional techniques.
Do you want a backpack design you want to sell? Instead of the commonplace ", this bag is great, buy it" campaign, do a ruggedness test.
Do you have a dress concept? Make different people wear the same dress and compile it to a short video with alluring music and aesthetics.
The possibilities are endless, the more you can come up with, the better it becomes for you.
An unconventional tip is using Memes.
A majority of people using Instagram do so for entertainment. If you can advertise your stuff through funny and relatable memes or sketches, your audience will grow (people buy more when they are happy and are willing to look at options.).
Create your brand image in line with what you produce. Remember that social media marketing isn't everything and creating what you love is the primary goal. If your services are good enough, eventually it will be recognized and rewarded.
That being said, keep working hard consistently and you will get there. Maintain your uniqueness while staying professional and there are no limits to what you can achieve.
On this high note, farewell and best of luck!