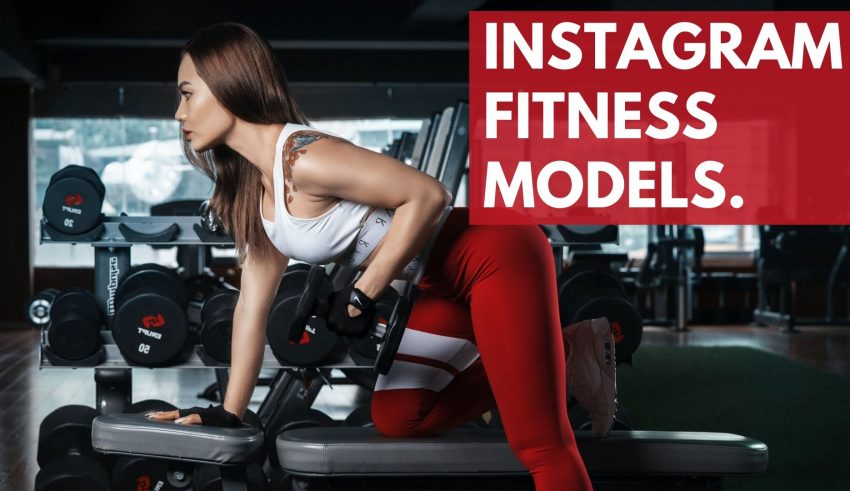 Instagram is not a name that needs an introduction to anyone who surfs the internet. The photo-sharing platform has gained immense popularity over the past few years. At present, it has over one billion monthly users, making it one of the biggest social media platforms.
Instagram is regularly used by numerous singers, actors, dancers, businessmen, athletes across the globe. Instagram helps you keep up with the world as the famous people that you look up to. However, that is not the only use of Instagram. You can learn and teach new things through this platform as well. Fitness is one of those things.
Fitness is the key to a healthy life. Everyone wants to be fit but a lot of lack the motivation and stay confused with where to start. Instagram has many certified fitness models that can help you with workouts and diets while keeping you motivated. They also serve as inspiration for what hard work can help you achieve.
Here are the Inspiring Fitness Models & Influencers On Instagram That Will Inspire You to Get Into Shape: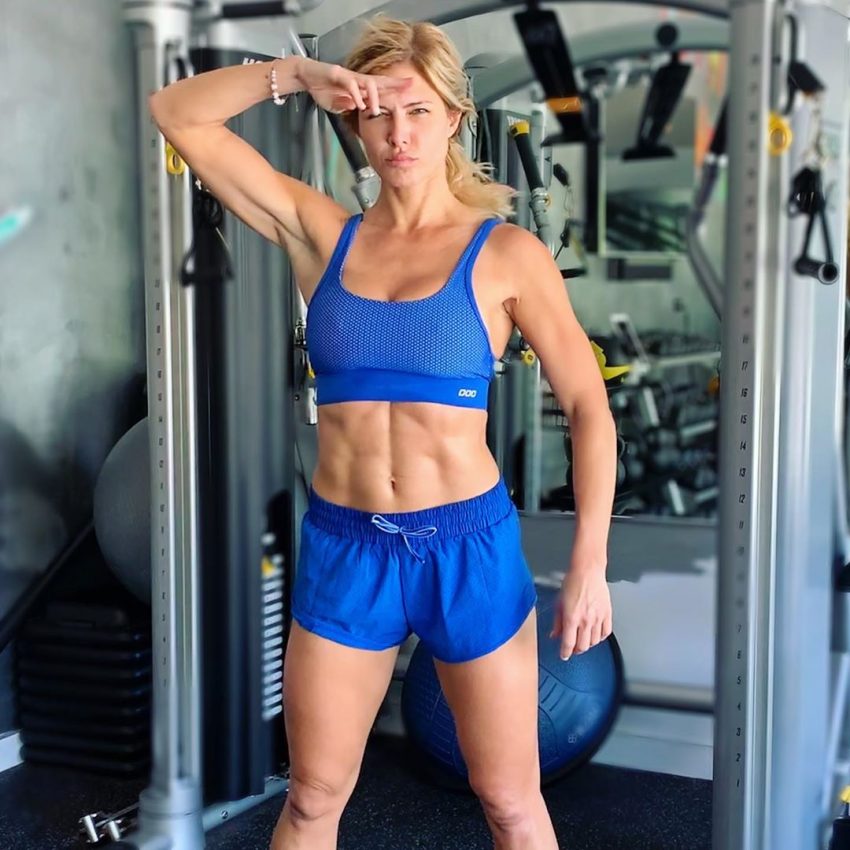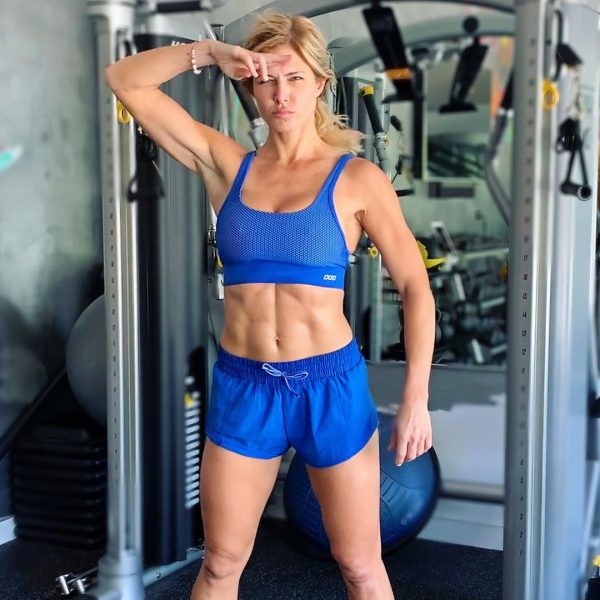 Torrie Wilson is another professional wrestler to be featured on this list. But as wrestling demands high levels of fitness, this is not a surprise. Torrie was fascinated with sports and fitness from the beginning. Things went south when she was diagnosed with anorexia nervosa and bulimia. She fought through them until she was 20 years old.
That's where her love for fitness really took off. She began dieting and working out and soon won the 1998 Miss Galaxy. She performed well in various other fitness competitions as well.
She wanted to pursue acting but ended up joining wrestling. She enjoyed around a decade of success in wrestling before retiring in 2008. Since then, along with making sporadic wrestling appearances, she has transformed into an Instagram model. Her account has over 1 million followers at present. Her Insta handle is "@torriewilson".
---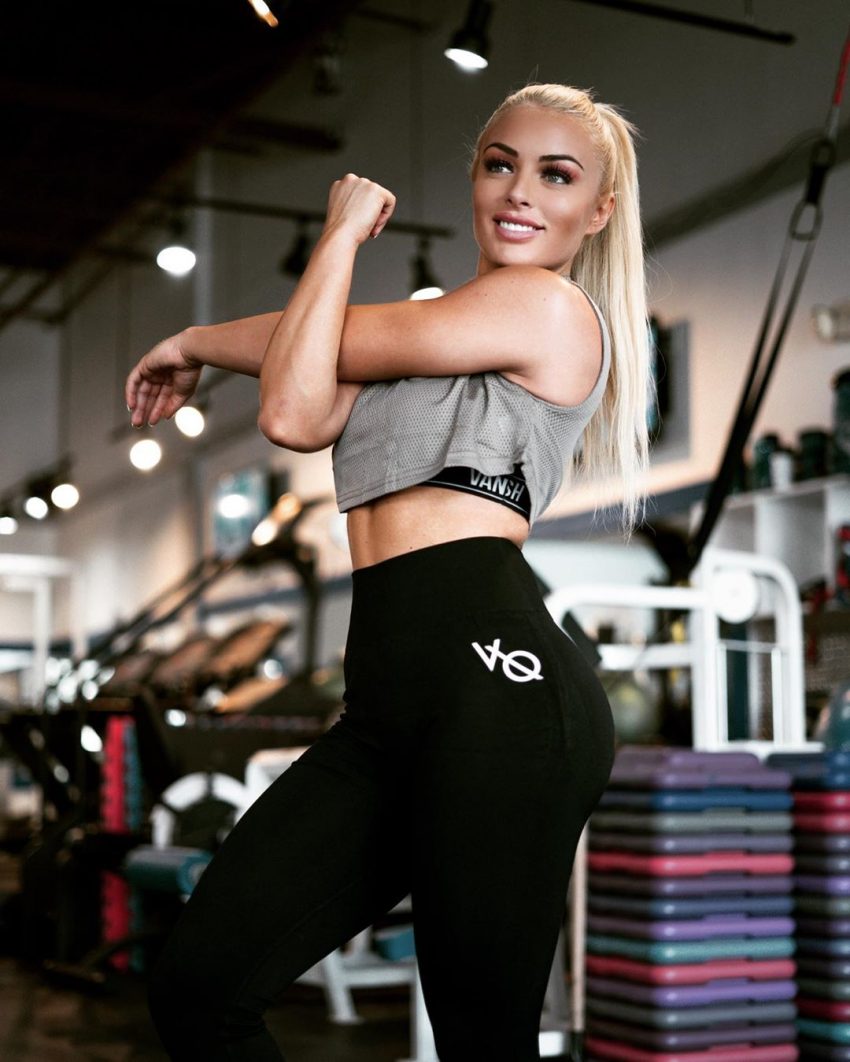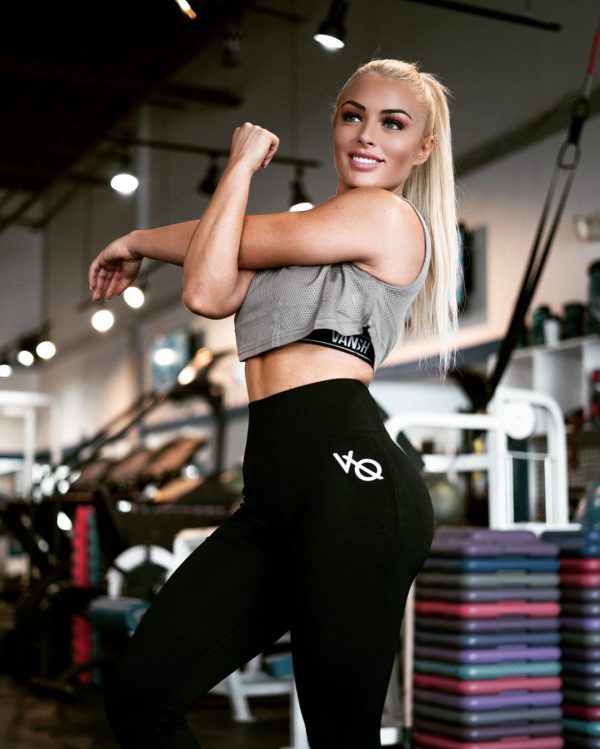 Amanda is a professional wrestler popularly known as her ring name " Mandy Rose ". She is currently employed at WWE but her career started off in 2013 in the competitive fitness industry. In 2014, she was crowned the World Beauty Fitness & Fashion Bikini Champion.
Amanda joined WWE in 2015 and has been enjoying a successful wrestling career since then.
The wrestling business calls for peak fitness, a glance of which can be regularly seen at Amanda's Instagram account. Her account is full of workouts, yoga and CrossFit, which she regularly participates in. Her Instagram account handle is "@mandysacs" which has 2.5 million followers at present.
---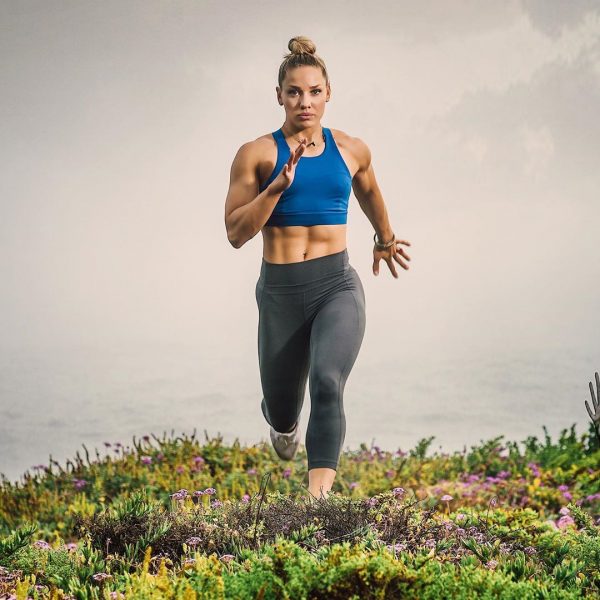 Kaisa Keranen was born in 1986 in Seattle, Washington. The 34-year old fitness-freak was always interested in sports and exercising as a kid. This played a significant role in her love for fitness. However, her journey didn't truly start until she went through a phase of life that made her consider her lifestyle and choices.
She then went on to become a professional trainer certified bg National Academy of Sports Medicine. In 2014, she launched a fitness Instagram account with her friend Jennifer Forrester. They both went their separate ways in 2015, making separate accounts. Today, Kaisa boasts of over 1 million followers on her account. KaisaFit is also the name of her own fitness brand.
---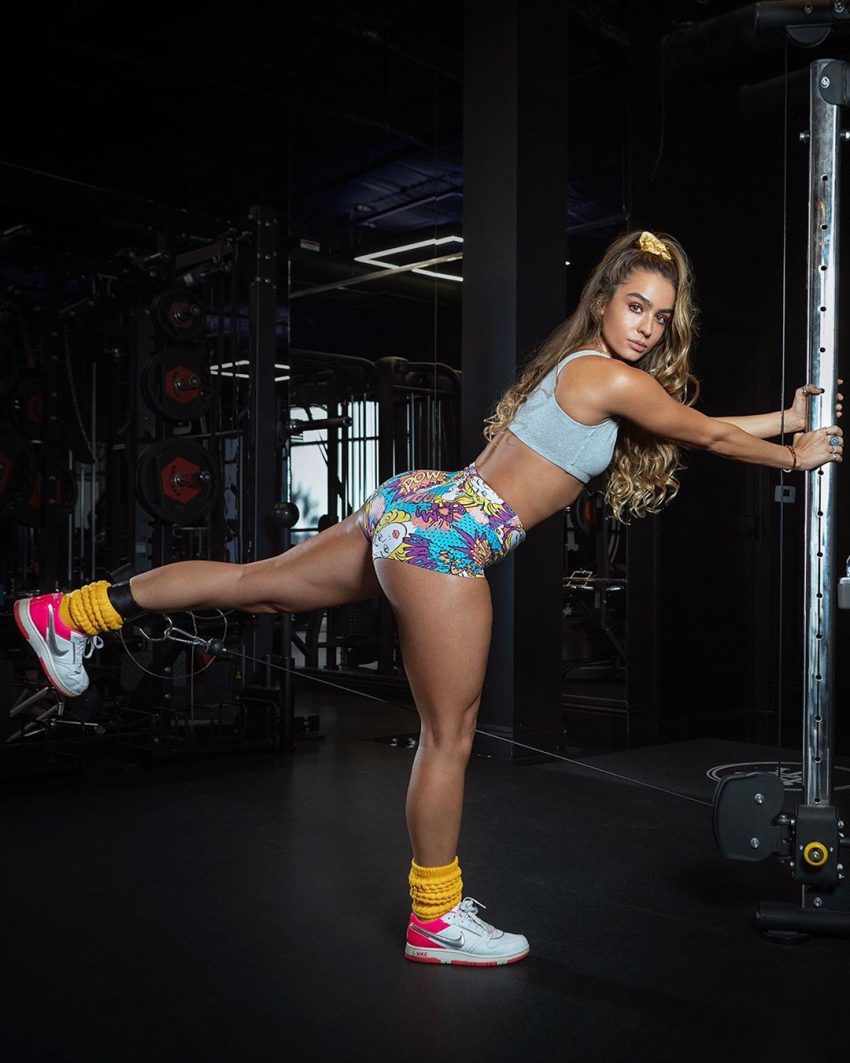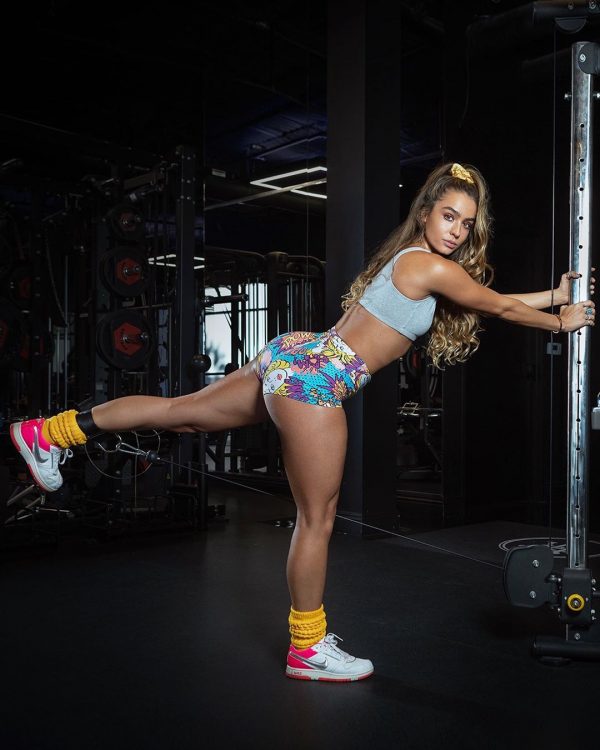 Sommer Ray is arguably the most popular fitness model on Instagram. Sommer was born in 1996 in Denver, Colorado. She comes from a fitness background as her father was a competitive bodybuilder. Her father was the foundation of her fitness career that started at the age of 15. She got most of the coaching from her father himself.
Sommer had already won several bodybuilding and fitness competitions before she joined Instagram. In 2016, Sommer made her Instagram account which didn't take long to take off. She had 1 million subscribers within a year. Today, her Instagram account has over 17 million subscribers.
---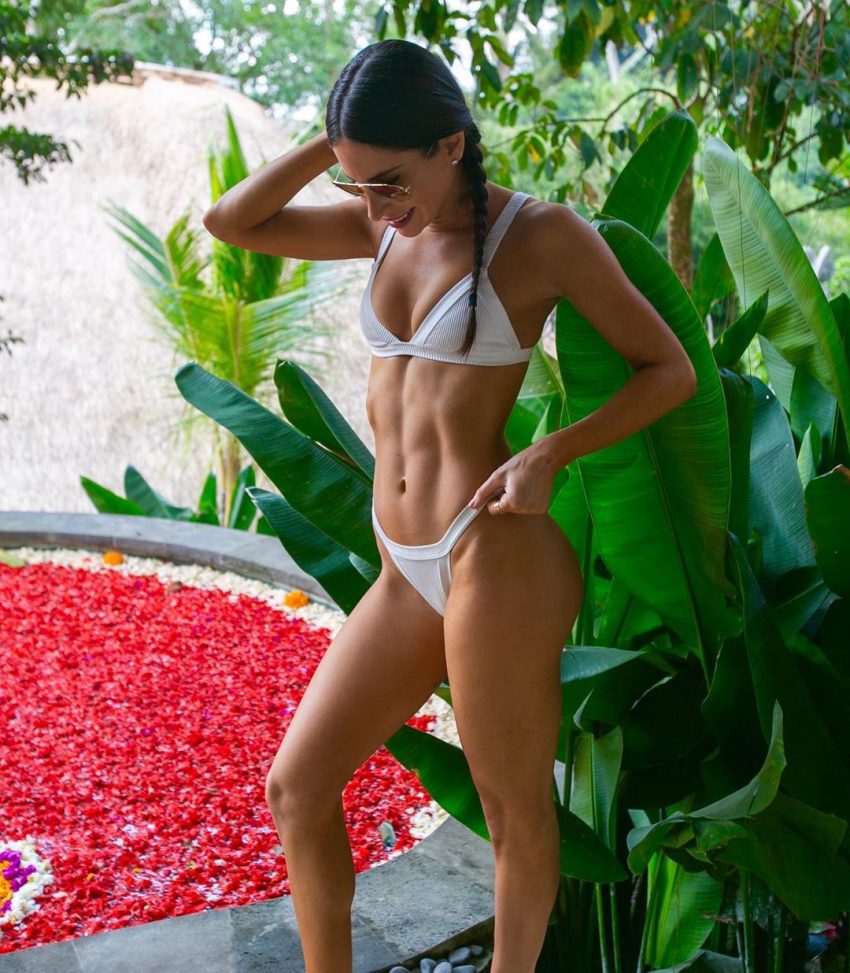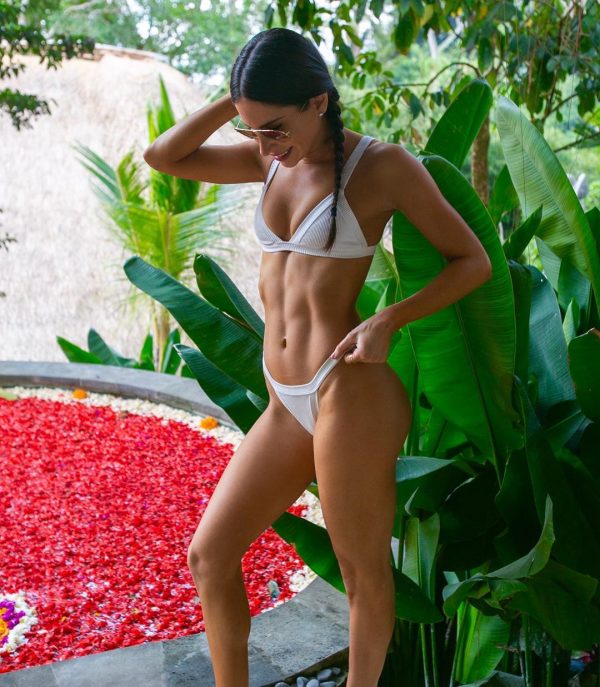 Known more as Jen Selter, Jennifer was born in Roslyn, New York in 1993. Jen had a rough life growing up. She was the daughter of a single mother and got constantly bullied for her appearance. Her self-conscious led to her getting rhinoplasty at age 15. Soon, she developed a love for fitness and starting dieting and working out.
Trained in cosmetology, Jen created her Instagram account in 2012. She didn't get enough recognition until 2014 and then never looked back. The 26-year-old is now one of the most popular Instagram influencers. She has currently over 12.8 million followers.
---
Also Check: Best Instagram Growth Tools
---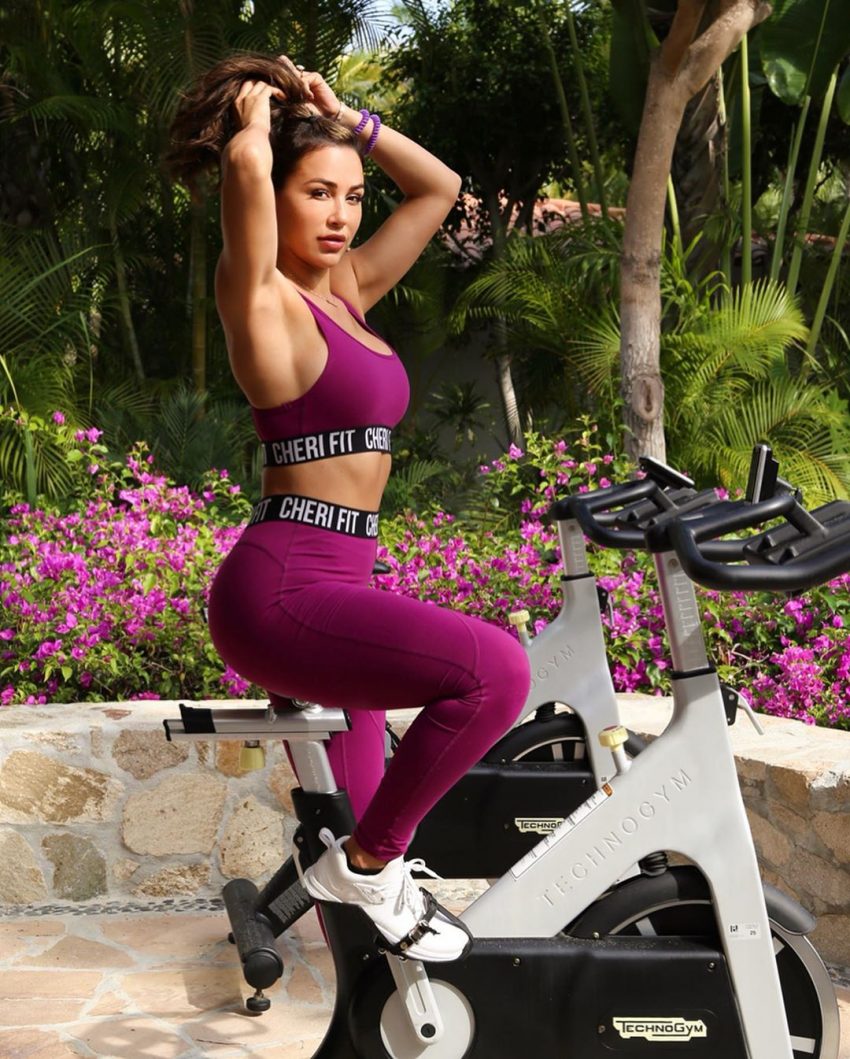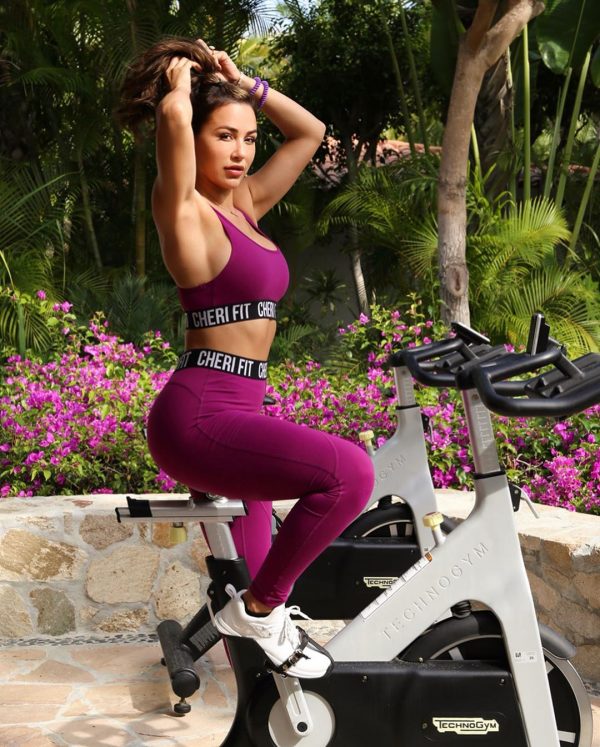 Ana Cheri brings the collective gift of native American and Caucasian heritage to Instagram. Born in Anaheim, California, Ana is one of the fastest-rising Instagram stars ever. Ana started her career from scratch with Instagram, posting fitness-related tips with photos and videos. Her hard work paid off as she soon started getting featured in several magazine publications.
In 2015, she was chosen as the Playmate of the Month by the globally-popular Playboy magazine. Ana has taken up fitness as her true profession. She even runs her own gym called 'Be More Athletics' in California. She has 12.6 million followers on her Instagram which can be found at "@anacheri".
---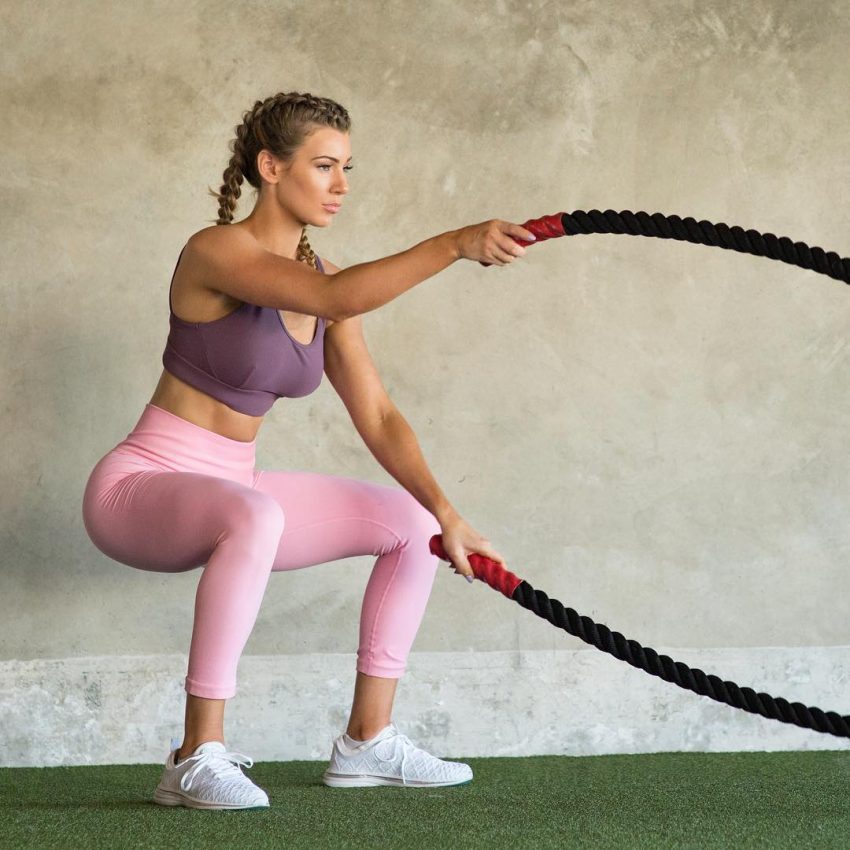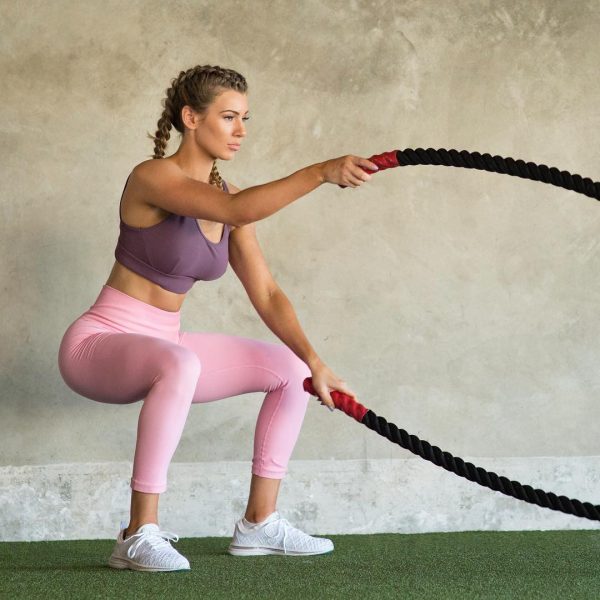 Anna Victoria is a true inspiration to beginners or those who find working out to be troublesome. Anna hated working out and never cared for her diet. As a result, she started developing various health issues which led her to start caring for her health.
Today, she is one of the most popular fitness experts. She has created a fitness program of her own named " The Fit Body Guides". This plan consists of the best diet and workout plans you need. The 34-year old has today 1.2 followers on Instagram.
---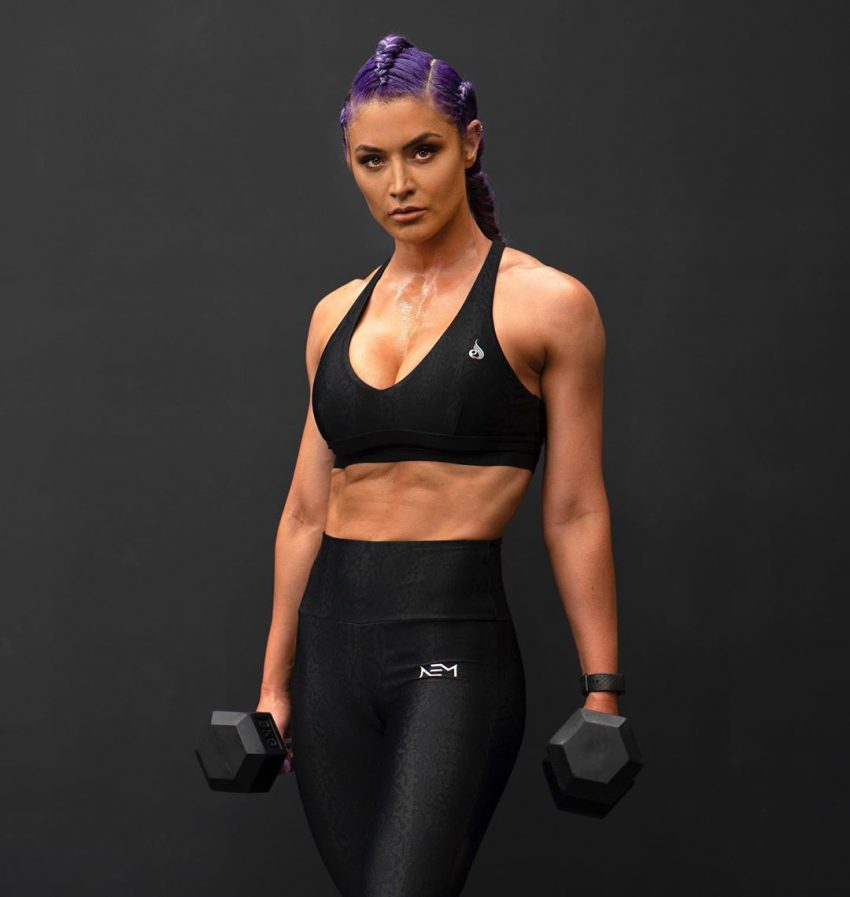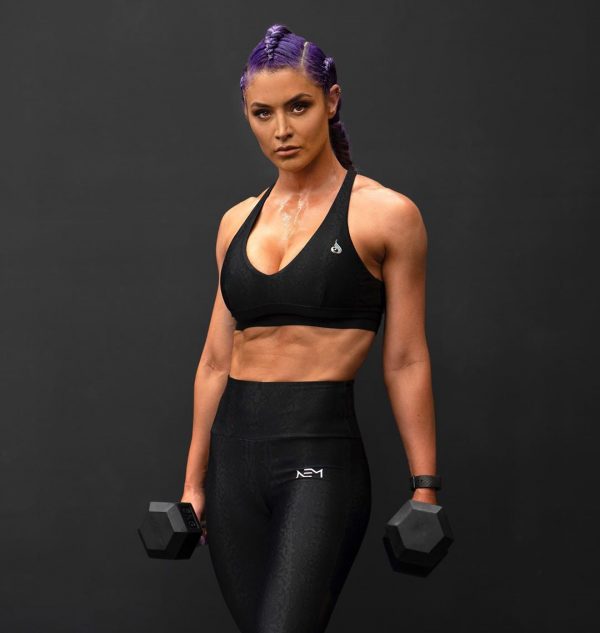 While this name might sound new to some, her professional name Eva Marie would be more familiar. Starting off as an aspiring actress, Marie ended up becoming a professional wrestler, working for World Wrestling Entertainment. Marie left wrestling in 2017 and shifted her focus to fitness and modeling.
She was featured in various fitness magazines and won various fitness and fashion competitions. She later launched a hair extension and fashion line of her own too. She has 4.4 million followers on Instagram at present.
---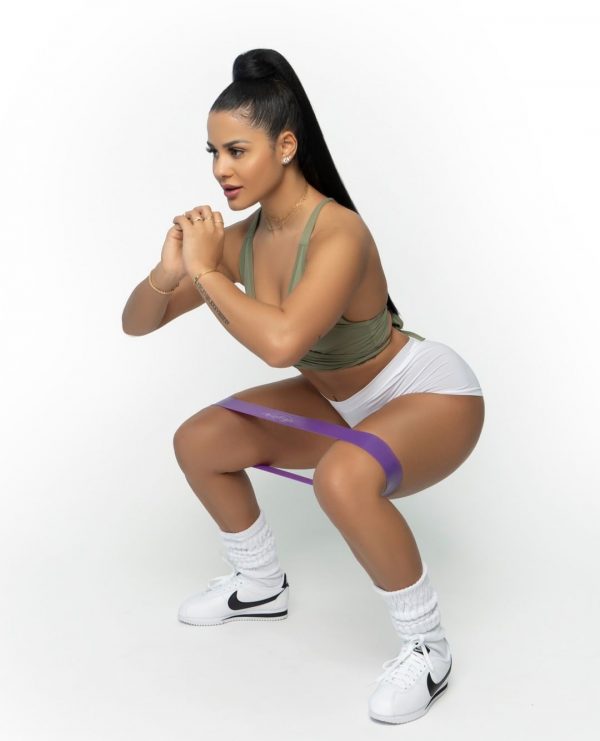 Katya Elise Henry is a multi-ethnic fitness model born in Minneapolis, Minnesota. Her family background possesses African American, Native American, Swedish, and Russian heritage. Born in 1994, Katya comes from an ordinary household. Her career's foundations were laid with her cheerleading stint in high school. Her mother acted as her trainer and coach and helped to shape up what she is today.
Katya joined Instagram in 2013 and has 7.5 million followers today.
Katya is a professional online trainer. She can be described as a fitness entrepreneur. She is a self-made woman who rose from humble beginnings and thus a true inspiration.
---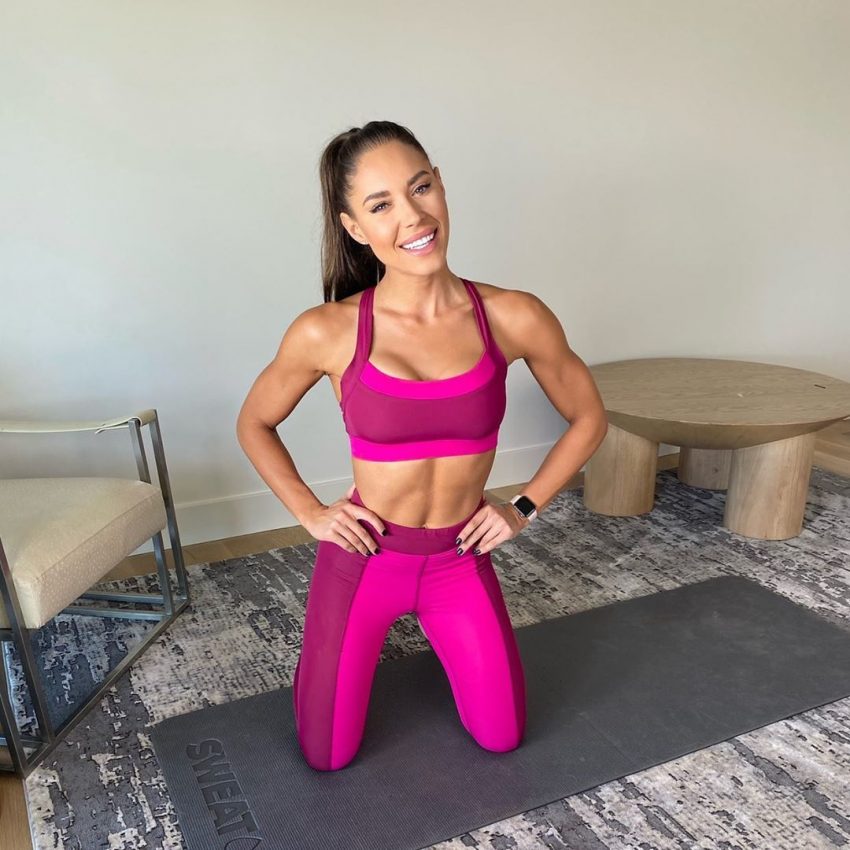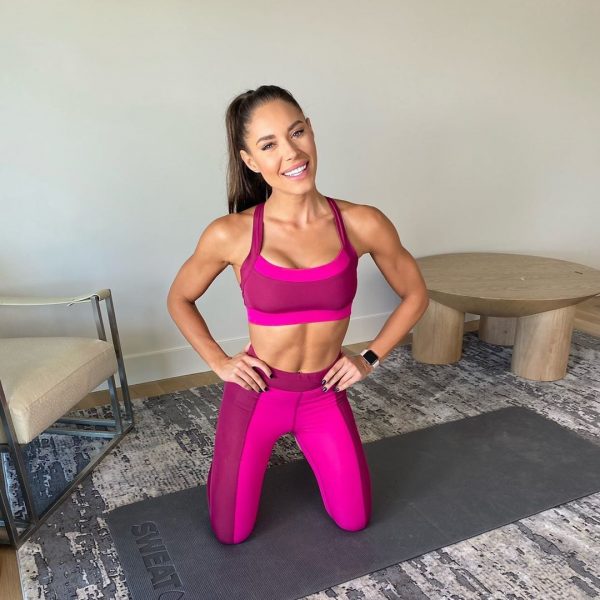 Kelsey Wells is a true inspiration to mothers and adult women who are new to exercising. Kelsey didn't work out her whole life until before becoming a mother. She proves the fact that it is never too late to learn something. Kelsey was hit with post-partum depression which inspired her to start working out for better mental and physical health.
Her transformation over the years has been nothing but uplifting. She thought of sharing this experience with others and joined Instagram. She has been joined on this journey by 2.8 million followers. If you want to follow her, you can do that at "@kelseywells".
---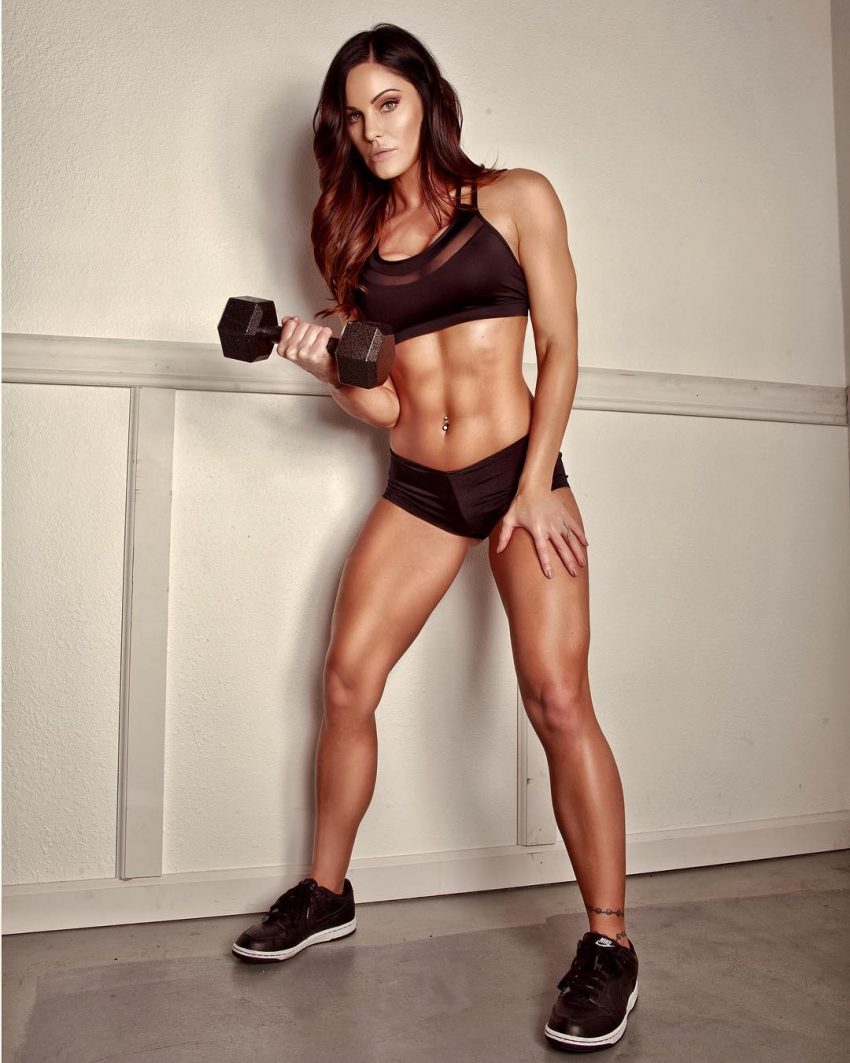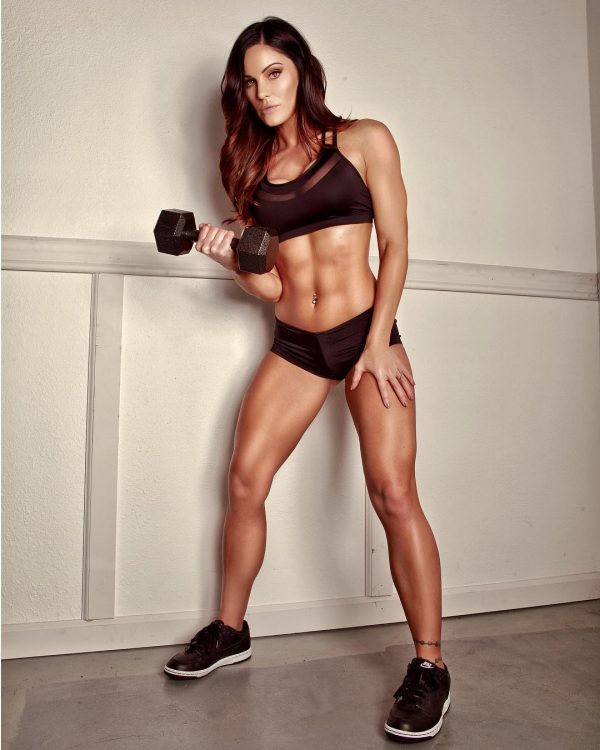 Tana Cogan is a professional fitness instructor born in Las Vegas, Nevada in 1990. Tana's fitness career unwillingly began way back in her childhood. Her mother had to force her to exercise at the age of 13.
Reluctant at first, Tana gradually fell in love with working out. Since then, she has turned it into a full-time profession. She became a professional trainer, certified by ACE. Her Instagram account turned out to be a hit in a short time as well. She also works as an online trainer with her fitness program called " Train With Tana ". Her account with 1.1 million followers can be found at "@tanaashleee".
---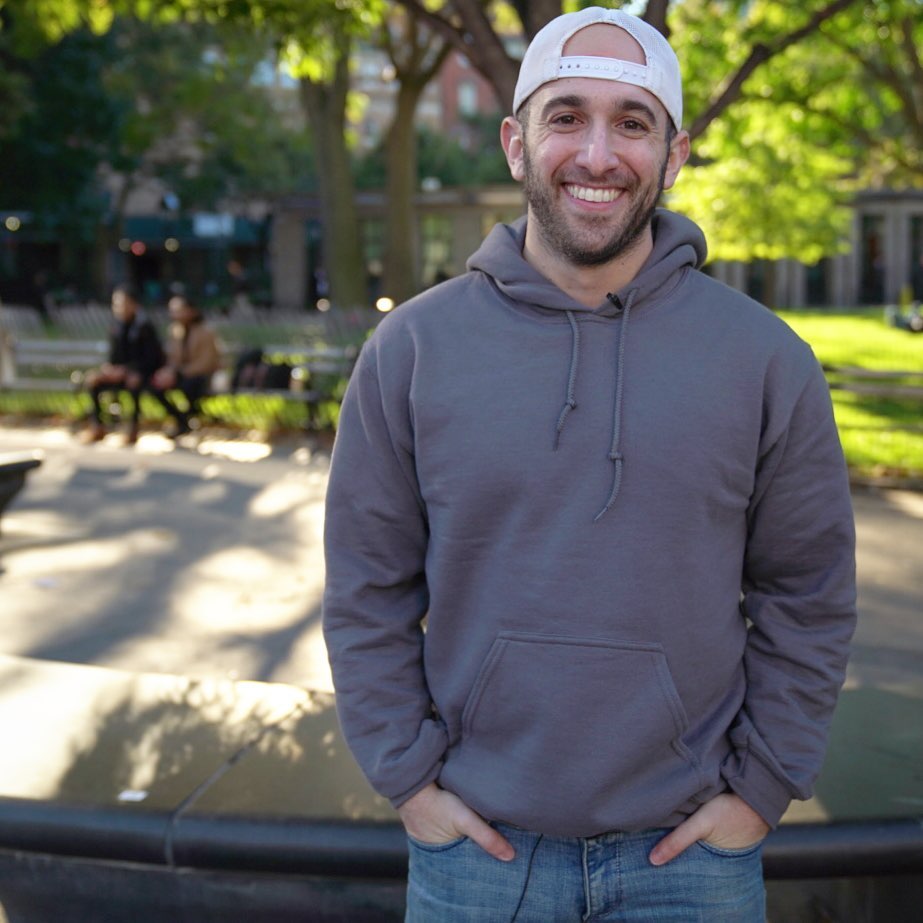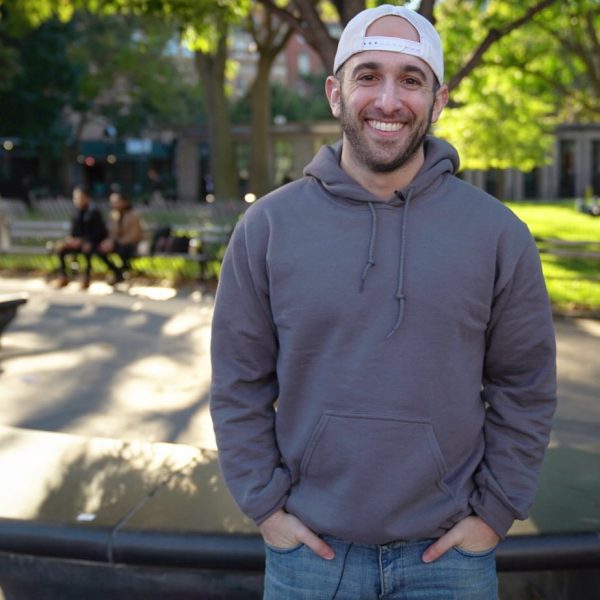 There are a bunch of Instagram fitness influencers and even models out there who are ever so eager to share their gym vlogs, home workout sessions, meal plans, etc. with you. And while all that is great, the problem often is that there is too much content.
And usually every Instagram fitness influencer you encounter will have some new information to share that will invariably contradict some other influencer. Who do you believe in such a situation? Who is right or is anyone in the correct at all? What you need is a voice of reason in this chaos. Jordan Syatt is that voice!
The fitness expert has been a prominent figure in the fitness industry for as long as we can remember and has one of the most loyal fan-base. Unlike most fitness gurus who have made a habit out of showing off their pecks, Syatt's entire Instagram feed is what you would call a self-help fitness journal.
From healthy weight-loss tips, unpopular fitness truths, myths and so much, Jordan discusses everything with you and more often than not in memes.
If you are looking for someone who dishes out facts, motivates you, and is more of a helping hand rather than a figure of some sort of fitness messiah the Jordan Syatt is your man. And don't get us wrong just because the man is all business doesn't post too many shirtless pictures, doesn't mean he has a body to drool over.
---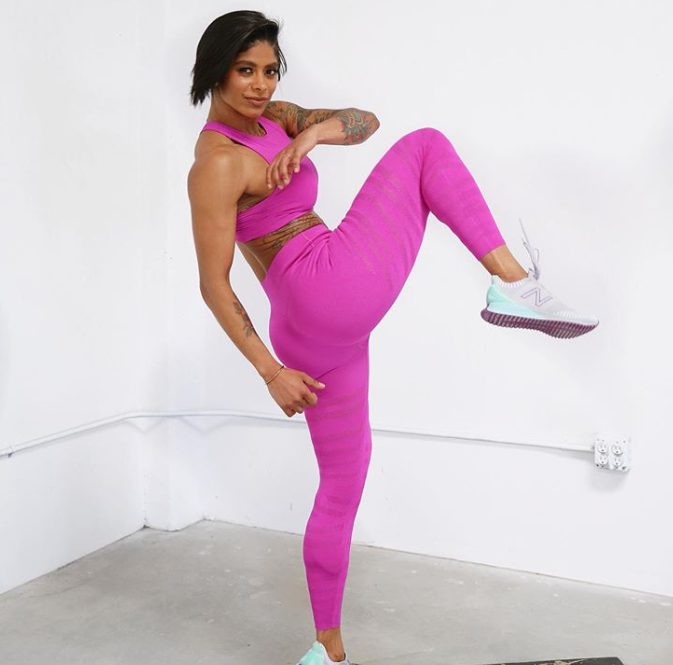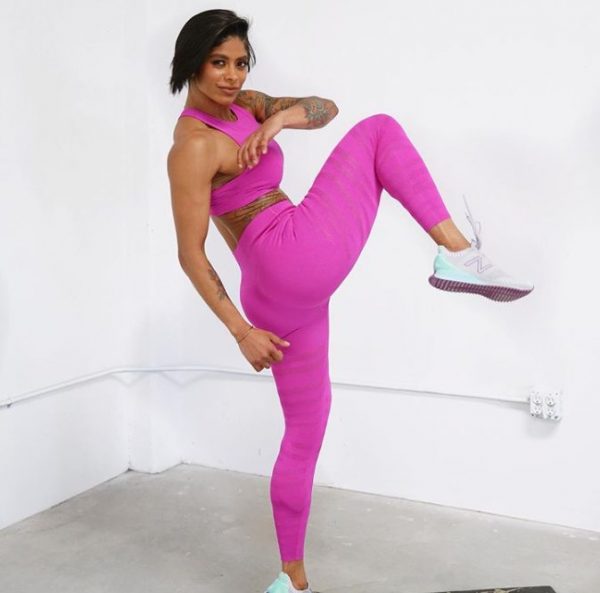 If there ever was a woman who could hold her own against the Incredible Hulk, we reckon it would be Massy Arias. This gorgeous Los Angeles health coach is a doting mother of one and a force to be reckoned with in the fitness industry.
Massy uses various forms of workout techniques and equipment to maintain her physical fitness so she is always exploring different areas of the fitness industry if that is something you are interested in.
One quick scroll through her Instagram feed will give you an idea of how many countless women she has inspired into a fitter life. Following her guidelines and routine will not help you shed that extra weight you are so sick of but they will also help you turn your body rather muscular and strong – fit in every sense of the word.
A huge advocate for not giving up in the face of obstacles and hardships, Massy Arias is just the nudge you need to invest time and effort in a fitter you. Also, she shares these adorable little workout clips with her pint-sized baby which are simply not to be missed.
---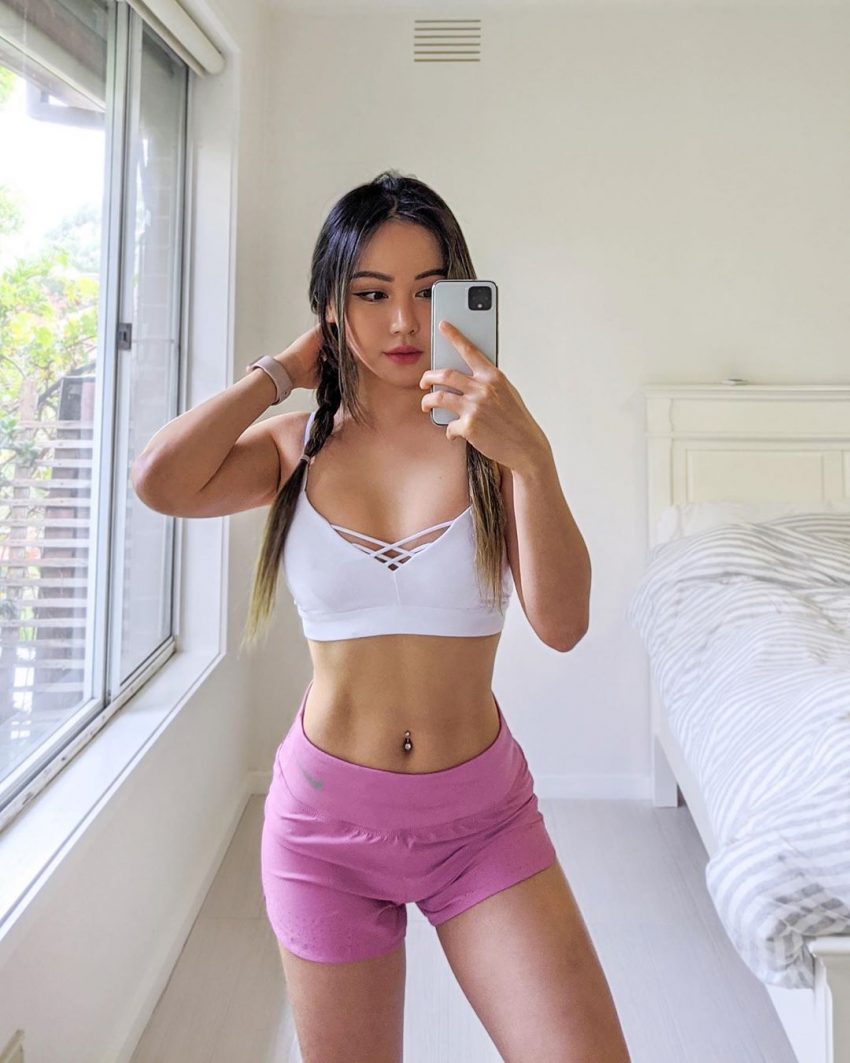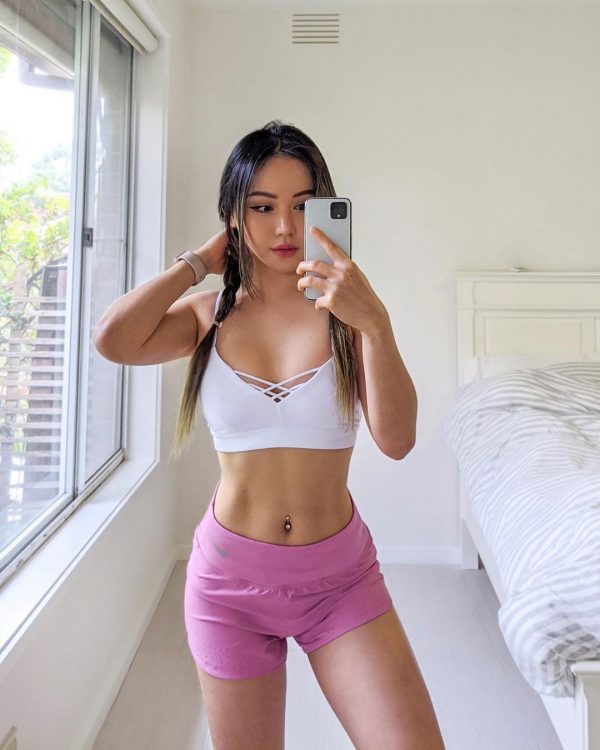 Chloe Ting has become somewhat of an overnight sensation in 2020 thanks to the worldwide epidemic. Before quarantine season was upon us, fitness enthusiasts would prefer gyms to home workouts. But when gyms closed their shutters they turned to YouTube for work out tips. And no one shone more than Chloe Ting in this premise.
Her "Get Abs in 2 weeks" video becomes a viral hit with over 100 million views and counting. What's more, is that she managed to pull in people who always wanted to get fit but couldn't because life somehow got in the way.
All of her workouts are extremely effective and she always delivers on her promises. Bubble butt, hourglass figure, 11 line abs, smaller waists – whatever may your body goal be, she will help you achieve it.
What makes Chloe even more special is that she is ever so relatable, that she too as any normal person suffers from body image issues, bloating, and sluggishness from time to time. You can also sign up for her personalized programs on her website to add more structure to your workout routine. And yes, they're free!
---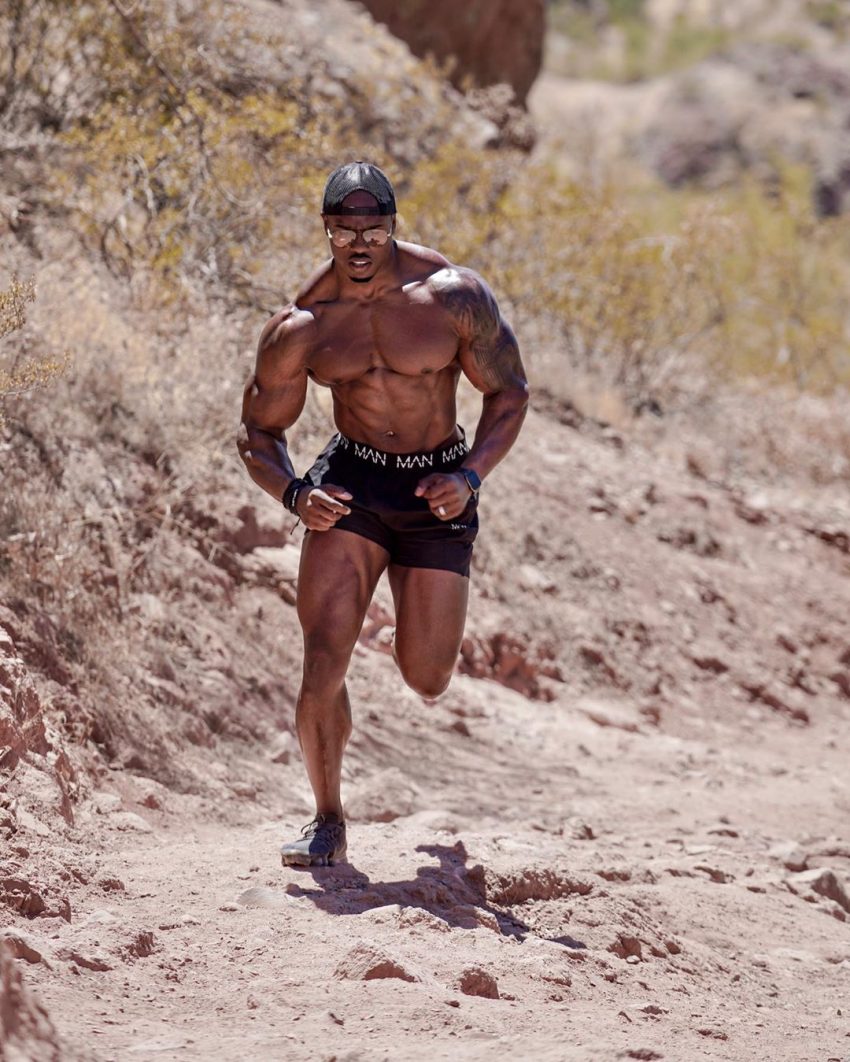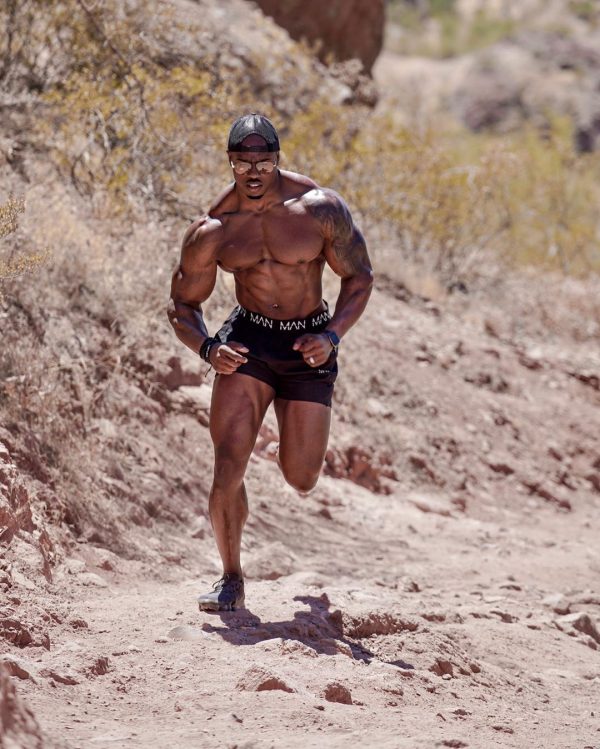 Simeon Panda is one of the biggest names in the fitness industry and rightfully so. The British trainer took to blogging from early 2013 and has since managed to amass a sort of cult following.
Simeon likes to push his boundaries and is often seen participating and emerging the victor in numerous fitness competitions. The bodybuilding icon has not only appeared on the cover page of many health magazines but was also featured in Forbes' top ten fitness influencers list.
But Simeon is more than his muscles, he is an incredibly positive and optimistic person who motivates you to be your best self. Thousands of people across the world have signed up for his online workout programs and has been benefited fittingly.
The world-renowned fitness professional fitness accessories, apparel, supplements, wristbands, shakers and so much more. If you're serious about your fitness journey, give Simeon a chance, you won't be disappointed.
---
As we all are well aware, the body changes drastically after pregnancy and it takes more than the ordinary Instagram fitness influencer's instructions to get back in shape.
In such a scenario it is best to trust someone who has been through the same body changes and got the better of them. Emily Skye is precisely so. A role model to so many women and mothers across the globe, Emily is the perfect Instagram fitness influencer if you want to stick to more relaxed fitness routines. It is great to push your limits, in fact, it is crucial but one should know where to stop.
Skye helps you gain a better understanding of what fit is through her blogs about health, workouts, lifestyle, and beauty. The Australian fitness model (also Reebok global ambassador) is all about body positivity, stress release, and realistic goals.
We know we have somewhat made it sound like she is only suitable as an influencer for pregnant women or mothers but just gives her a chance. Nothing radiates positivity like her feed.
---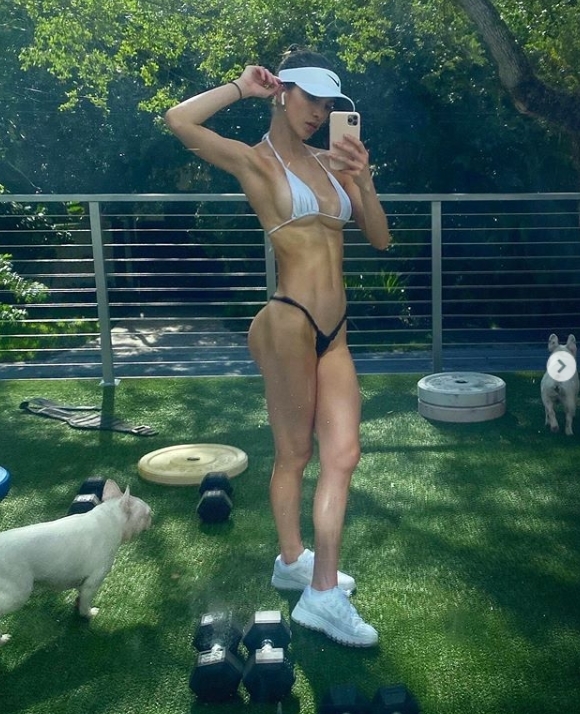 Columbian fitness model Anlella Sagra is stunning, in every sense of the word. She is the sort of woman who has your full attention from the very get-go.
More than just a pretty face, Sagra has and continues to work for a fit body and that is more than evident from her curvy shape, shredded physique, and six-pack abs.
However, Sagra never set out to be a bodybuilder, she never entertained the idea of gaining mass and filling out her body. But once she did, she didn't go back. A powerhouse in the gym, Sagra is a true workout warrior. Check out her Instagram and we assure you will be quick to hop onto her fitness regime.
---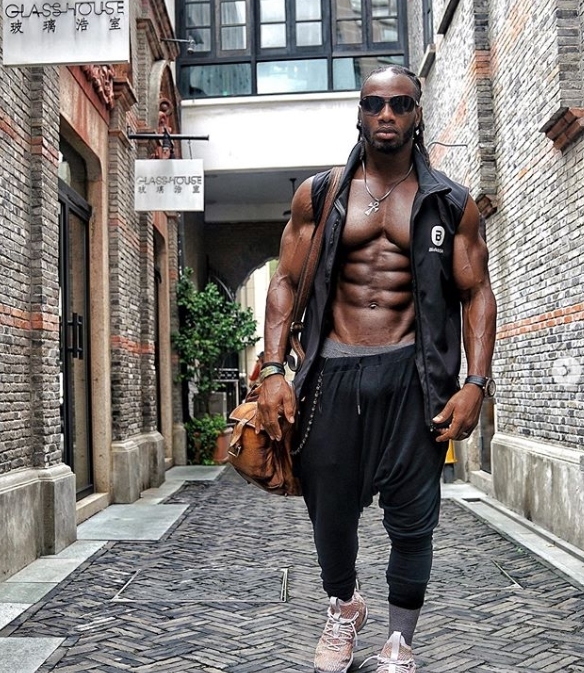 Ulisses Jr. is one of the most sought after bodybuilding professionals out there. The hunk is known for his wins in MuscleMania SuperBody Pro, World Pro Championships, and many more. If bulging biceps, bigger pecs, and chiseled thighs are your thing then there's no substitute for Ulisses Jr. Most of the diet plans, exercise regimes, and training protocols you see online are inspired by him.
The body composition coach believes that so long as the dedication is limitless, so are the possibilities. You bring the dedication and he will help you get your dream body.
---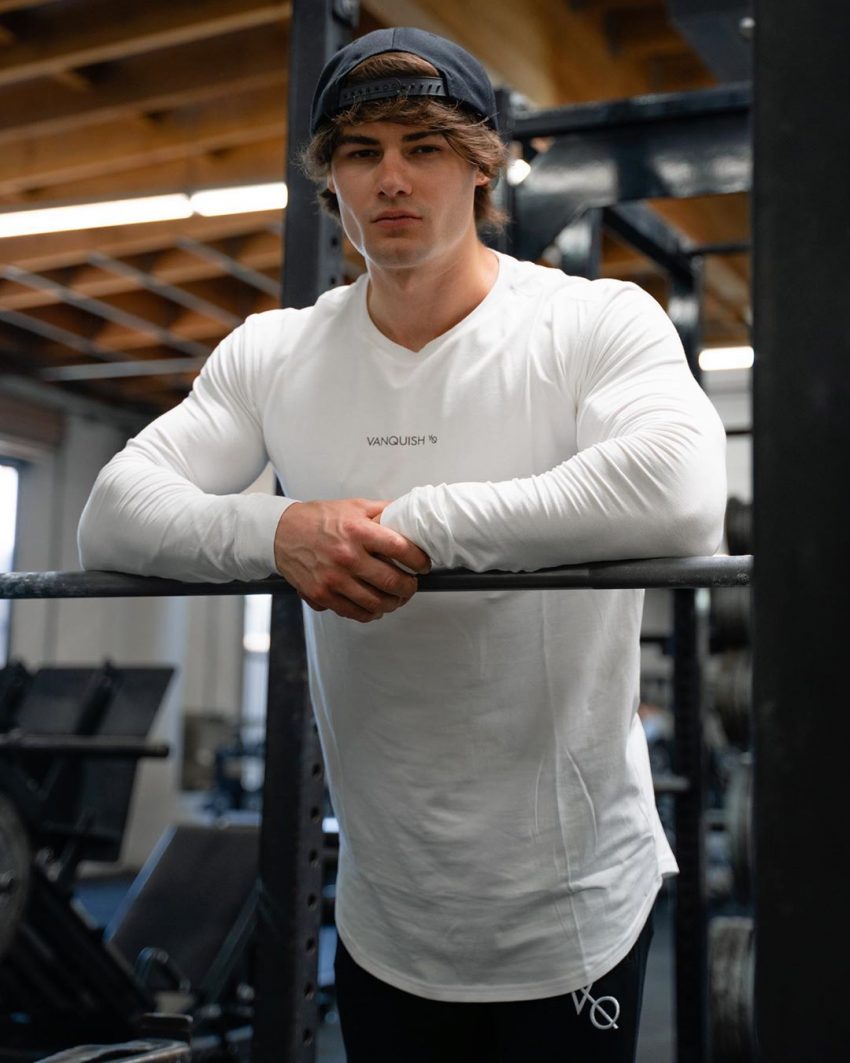 Jeff Seid is probably the most dedicated trainer you will find out there. He got into muscle training at the tender age of 12 when he asked his parents for a set of weights – he hasn't looked back since.
The 26-year-old fitness coach has been in training for 14 long years of his life, so you know he will have some of the best fitness tips and tricks up his sleeve.
At 19 Jeff Seid was crowned the youngest IFBB pro champion in history, he competed in the prestigious Mr. Olympia contest three times and happens to be a professional Olympian winner in all 3. A raging sensation and fitness inspiration among today's youth, Jeff Seid might as well be the face (or body?) of the fitness industry. His work-out plans begin at as little as $7.49 a month.
---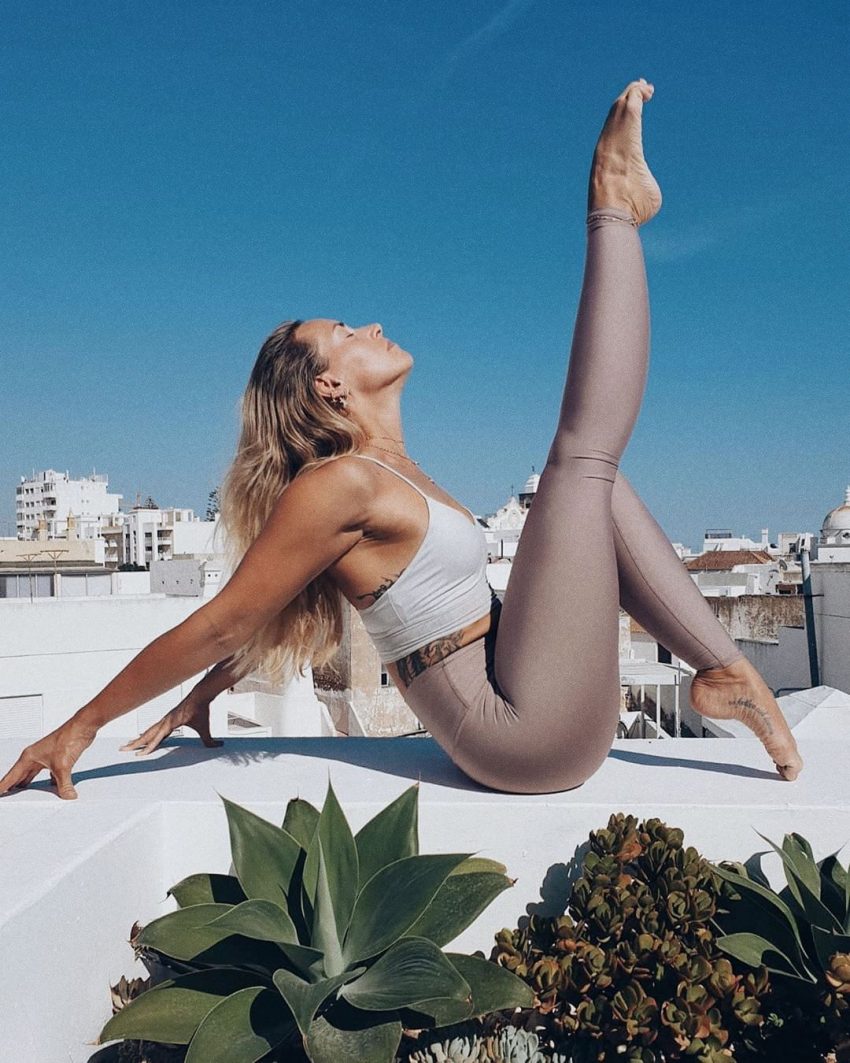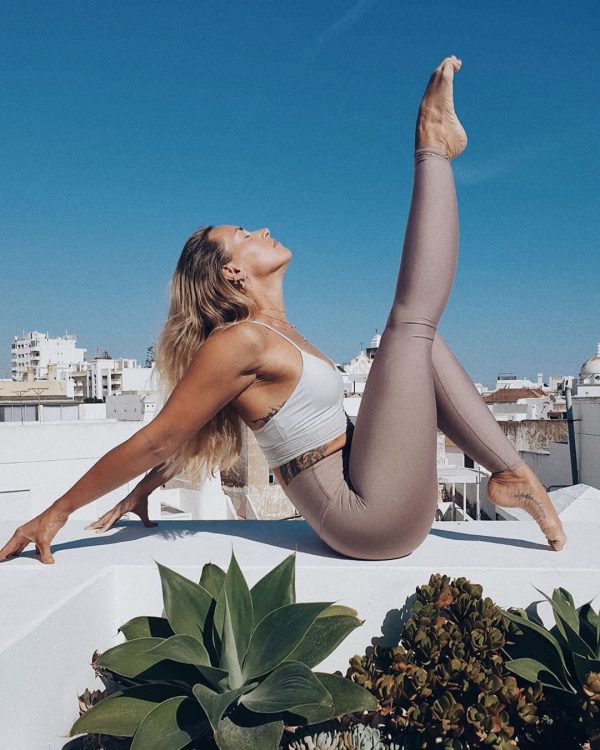 We thought we would end our list on a lighter and more spiritual tone so we naturally thought of Cat Meffan, wellness wanderer, and yoga guru. If you are on a mission for a happy, healthy, and fit life, Cat is your woman.
She started as a gymnast and dancer but her soul searching and thirst for fitness soon led her to yoga. By following her on Instagram you can sneak peek into her life as a yoga teacher, learn some power poses and their benefits and incorporate them in real life.
But what sets her apart from all the other influencers in the list is that you can take private classes with her. She travels all around the globe for yoga retreats, so just keep up with her Instagram and you will soon be learning from the best.
---
Conclusion:
In this era, being fit is quite important and should be adopted by every person because if you're fit, you can easily protect yourself from various diseases and unnecessary stress by building a strong immune system and a healthy mind. Of course, there are many other physical as well as mental benefits of regular exercises but it'll be quite a task to mention all of them here.
If you want to start and are serious about improving your health, then you need to check out these 10 Instagram fitness influencers. These influencers will help you understand your weak points and provide you the best possible methods to strengthen them; but they can only provide you with their advice and demos, it entirely depends on you whether you immerse yourself in the project or slack off and ruin your health even more.
Now if you're thinking "But I don't want to look Ripped or Buffed up", do understand that those "Ripped" and "Buffed" people spend years and years training for that; but to achieve the best possible health, you don't need that, all that you need is frequent basic exercises and a nutritional diet and you can get both of this from the names which we've mentioned above. Those experts above have worked long and hard to achieve what they have and are more than willing to help you achieve your peak health too.
With that being said, Stay safe, Hustle muscle, and Keep improving.