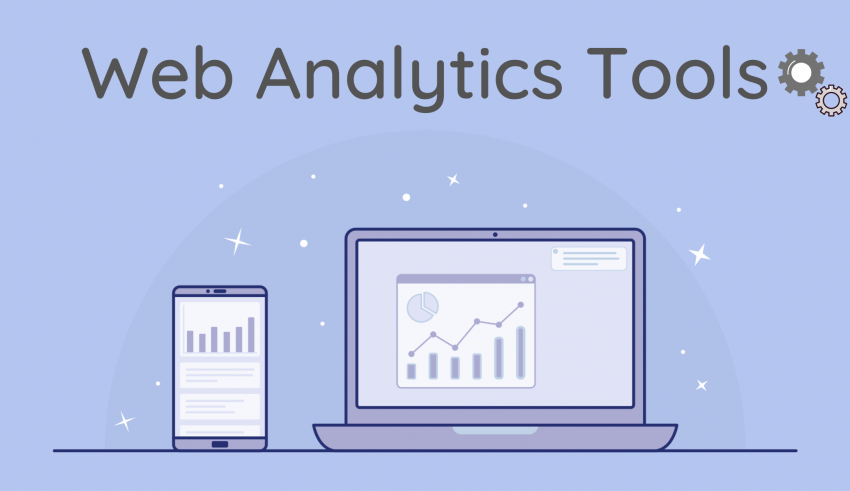 If you own a blog, website, or any online store, you need to have the opportunity to view your audience. You need to be able to judge the audience and what they like on your website.
This is where you take the help of web analytics tools. However, it can get confusing to understand the insights you see. This is mostly because everyone on a website behaves differently and that has to be collected, measured, analyzed, and reported accurately. If you do not know how to filter out what is not important to you it can be a mess.
Web Analytics Tools simply make this process easier. They help you filter the data to what you need to see. It gives you an easy-to-understand report that gives you much-needed insight into your visitor's actions on the website. Ultimately, you can observe what is lacking and make the necessary changes to gain more engagement.
Here are the top 15 web analytics tools, you should seriously consider using: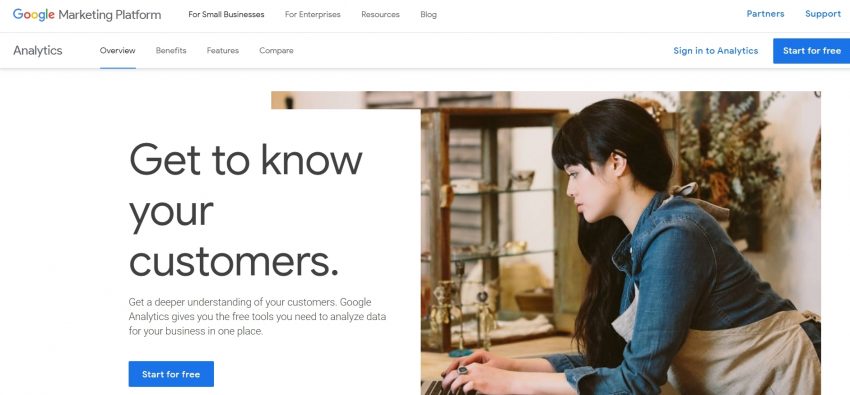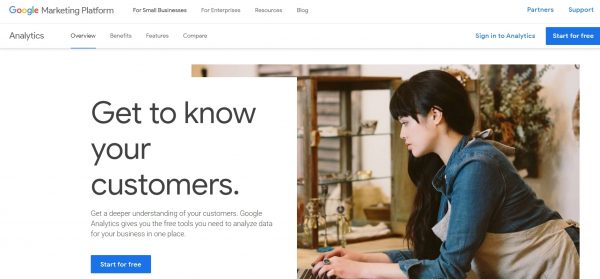 Google Analytics is probably one of the best free web analytics tools that any website owner could use to track and analyze data about Web traffic.
Additionally, you also get to observe which keywords are currently bringing in the most visitors to your page and which designs they don't like. It generates a report for your website that includes information about visitors, traffic sources, goals, e-commerce, and your content. However, it takes a while to update, though are other tools that give you the option to view real-time updates of your data.
Google Analytics is one of the widely-used web analytics tools in the market, today. It has a ton of features that helps businesses to market faster and smarter all for free.
For example, it provides data that helps understand why visitors come to your site, why they started, how long they were on each page, and see if they bought anything, subscribed, or followed your page.
After you have this in-depth data, you can use it to optimize your online marketing strategies. It is hosted off-site and is completely free to use. However, you need to be a Google user and be able to access all the data about your website.
---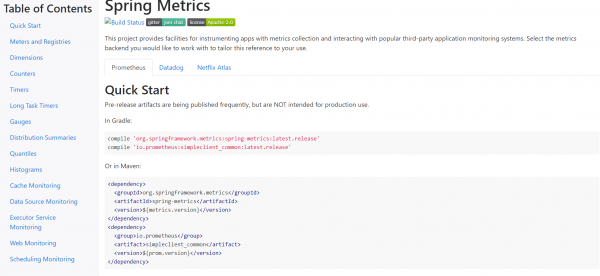 Spring Metrics has made the website analytics tool simpler and easier. Unlike Google Analytics, real-time analytics, keyword analysis, landing-page analysis, email performance reports, top converting sources, etc.
Even if you are not a data analyst, this should be a piece of cake for you. Spring Metrics tracks a visitor's path through your website starting from the time a user lands to the time he left. All of these features are included in the Spring Metrics' standard plan for $49/month. After signing up, you need to try it for 14 days. The simplicity of the tool makes it a better option than Google Analytics.
---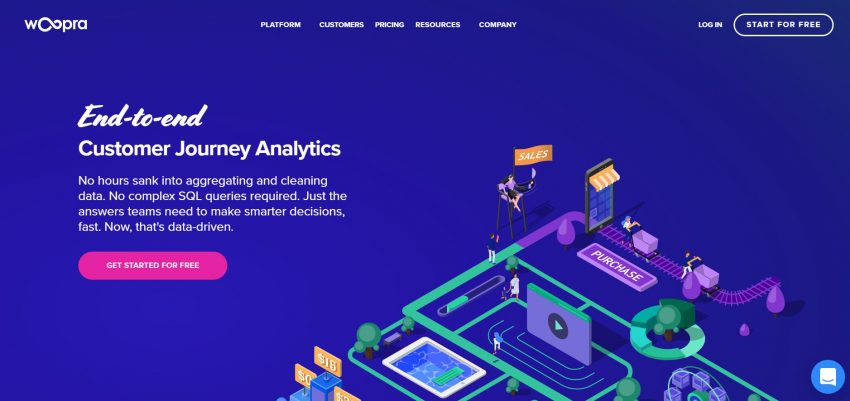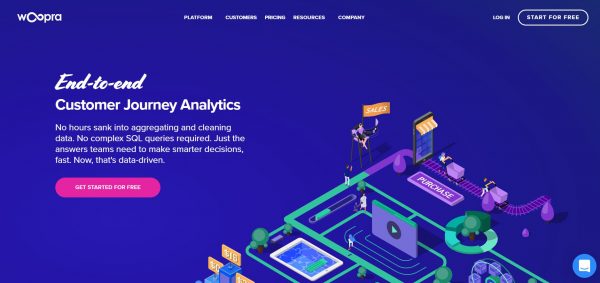 Woopra is a web analytics tool that helps you optimize your customer experience to drive engagement and improve customer retention. It provides you with additional information like who is making payments, opening mails, what the users are doing, etc.
Additionally, you can use the in-built automation to get custom real-time actions when a user is on your site. This helps you build a stronger interaction with you. It is an off-site tool that is paid. However, you can enjoy up to 500,000 actions for free. It is a desktop application that lets you chat with the user adding to what pages they are on now.
---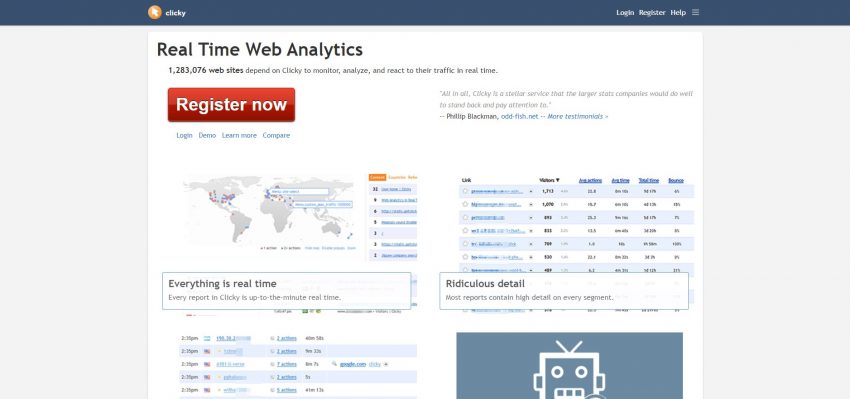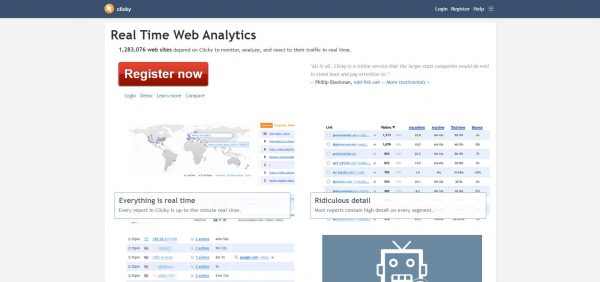 Clicky is a software solution that provides detailed information about every visitor's activity and allows you to react to traffic. Clicky's dashboard is simple and very easy to use. It is straightforward and displays all the information you need to see clearly. Additionally, it also has a mobile version that lets you see your stats anywhere with ease.
There are over 1.1 Million websites that use this tool to gain real-time data about their visitors. The software solution provides detailed information about all users and even allows you to react to your traffic. You can divide your visitors into specific segments that make it easier to target a particular visitor group.
You can also filter and sort your visitors based on your business needs. You can also view these heatmaps by visitor, segment or page. Since it is hosted completely off-site, it is easy to implement and is free up to 3,000-page views. After that, you can choose any one of their paid plans. It also monitors your sites' uptime from seven different locations in the world.
---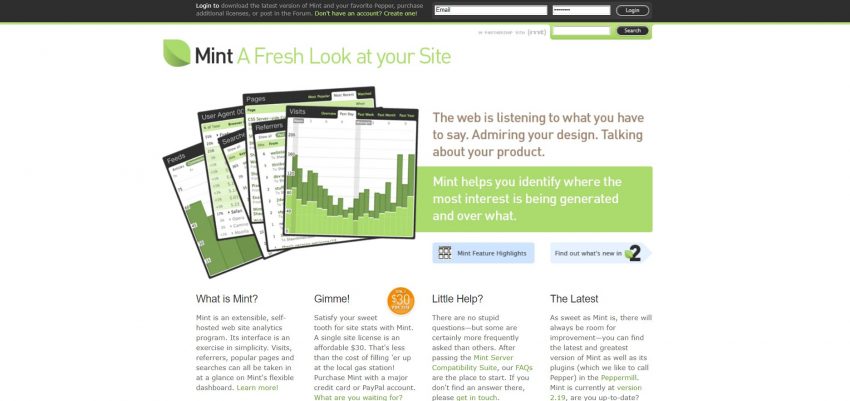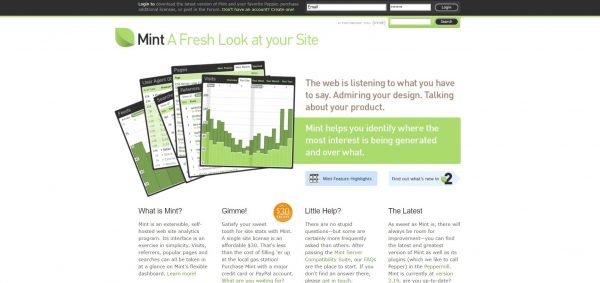 Mint is an easy-to-use web analytics tool that is self-hosted. Unlike Google Analytics you do get to see the real-time stats of your website. You can track your site's visitors, look at what page they are viewing, see where they are coming from and more! Another feature called Peppermill, a part of Mint, allows you to make any changes to make it easier for your use with add-ons. It costs $30 per website.
---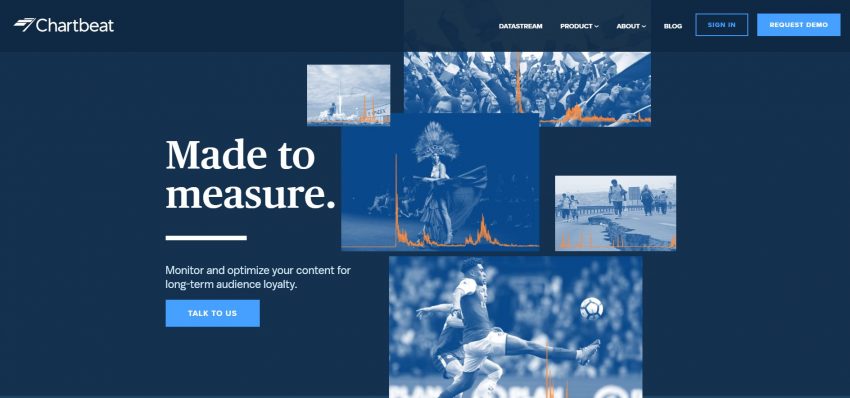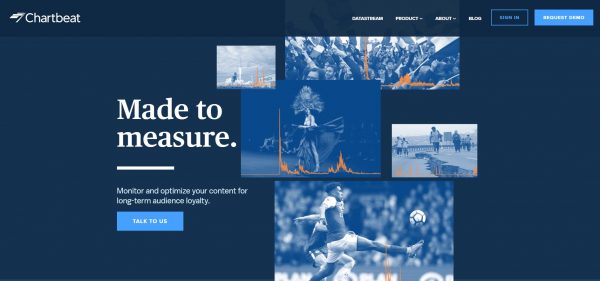 Chartbeat, much like a few others on this list, provides you with real-time insights around your published content across various channels and devices.
It goes further to tell you about who is reading your content, which topics are a hit with your audience and what are the trending topics at that moment. You can also optimize your content on your website for improved engagement by running the headline tests. Additionally, it lets you see your sites' traffic on a single page.
Users can get the most out of their data with instant information. It gives you the information you need to make the required adjustments to your content or design. You get a free month when you join and premium plans begin at $9.95/month.
---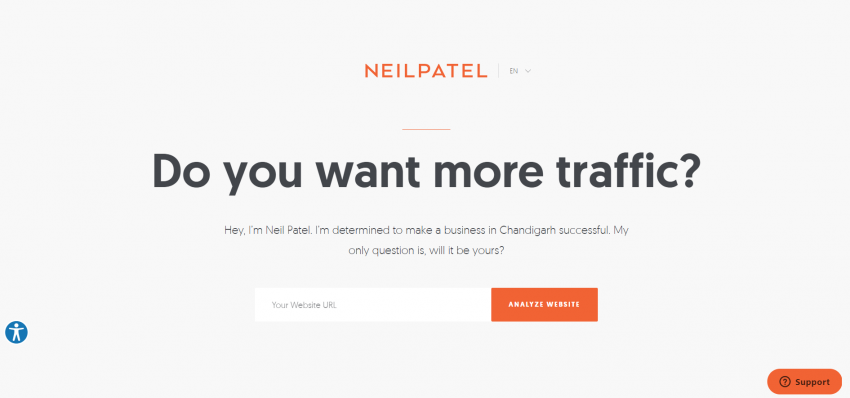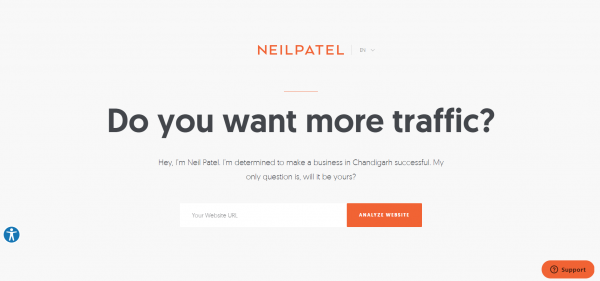 Kissmetrics is also a web analytics tool that will allow clients to track the movements and actions of each user, across the website.  One unique feature about Kissmetrics is its ability to offer a "Timeline view" of the users' activity in a visual format.
Other features of Kissmetrics include observing how behaviors change over time, identify patterns, see the most typical and recent referrers, among other statistics.
You can choose to try this website for 30 days at no cost and then decide on the premium plans, starting at $149/month and up depending on the number of events tracked.
---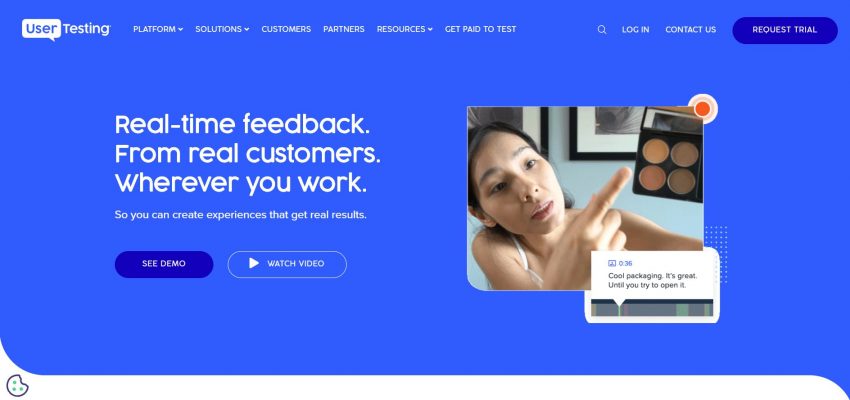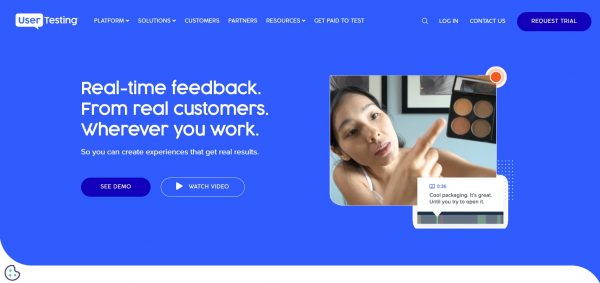 UserTesting.com is a web analytics tool that has a unique way to gather information about the site's visitors. You start by paying for a group of participants of your interest to perform certain tasks on your website. The activity of the user will be recorded on video. After giving it an hour and you should have all the necessary feedback that you could need.
Additionally, you can listen to what the user has to say about his experience on your sire. It may be slightly expensive, but this is like getting a fresh perspective. At $39 per participant, you can learn what is appealing and what is not. Remember, that the maximum number of participants you can choose is 100 testers. This may not be an ideal tool for all, but it is more targeted.
---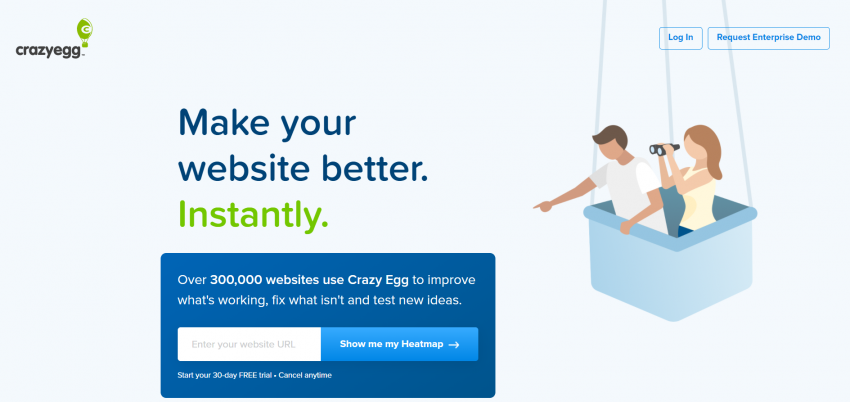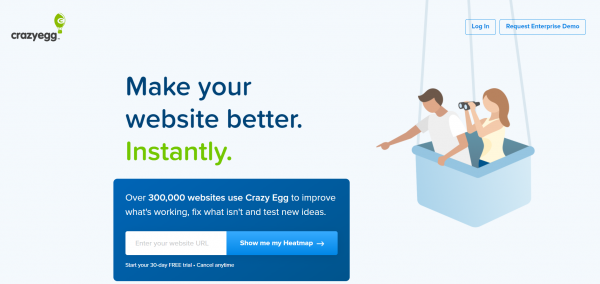 Crazy Egg is an amazing tool that shows you how your visitors are engaging on your site, much like other analytics tools. With the power of Heatmap technology, Crazy egg gives you a visual picture of what users' so on your site. You can see where they get stuck, how they navigate across pages, and what they are looking for.
The feature that makes it unique is that it has an easy to understand approach with visual heatmaps and overlays that lets you watch your visitors' activity from the site they enter the site to when they leave.
So it includes every movement they make including where they move their cursor to the areas they click. With this platform, you can integrate it with WordPress and Shopify sites as well. You can get the feel of this tool for a month free, and then decide to go with the paid plans starting at $9/month.
---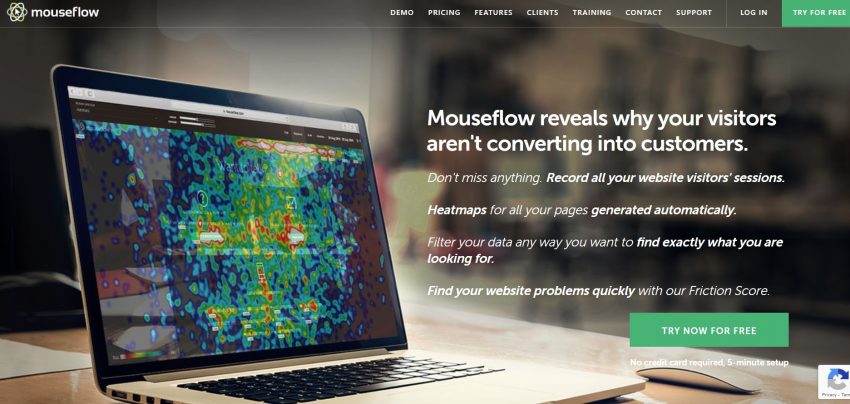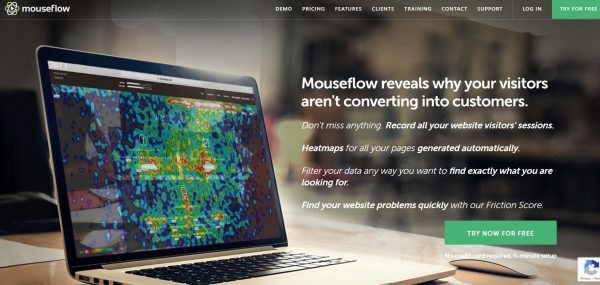 Mouseflow is a web analytics tool that helps you see how visitors are using your website online. Their features like the session recording and heatmaps are an ideal solution for you. It helps you observe your site's behavior, fix the pain points immediately by understanding the problem the user has on your site.
You can observe details like how the users' are interacting with your forms and which fields are causing them to leave without seeing their replies. Ultimately, you can use this information to optimize your website interface for faster and improved conditions. It is hosted off-site, so you do not even need to worry about installing it.
However, you do have to pay for the services. The pricing all depends on how many sites you want to cover and how many sessions you want. It is free for a single site and up to 100 recorded sessions. If you do want to use it for more than one site, the prices start at $13/month.
---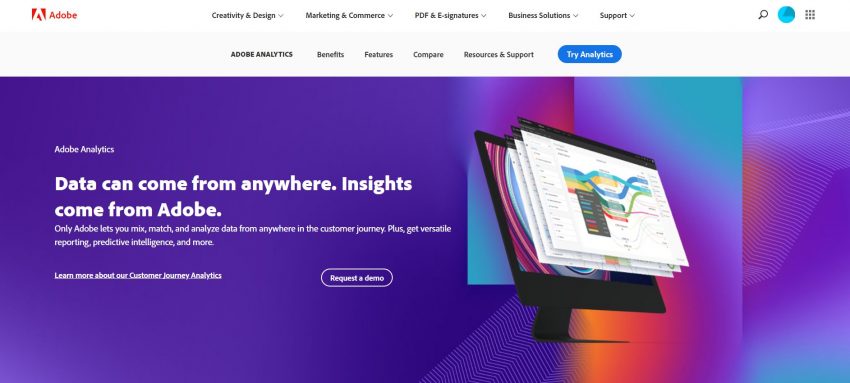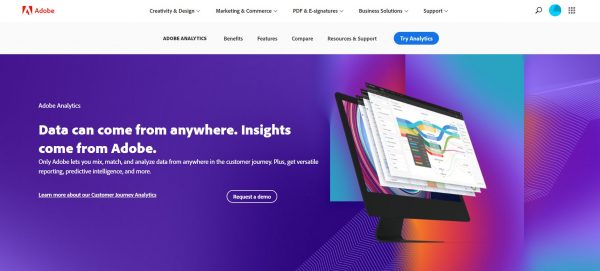 Adobe Analytics is a web analytics tool that can provide real-time actionable insights on your website traffic.  Organize the data you collect and even segment your visitors into groups and compare their behaviors.
It is one of the best analytics tools in the market. It takes data analysis to the next level by providing incredibly detailed information about your users to help you optimize your website better. It is a very expensive tool to purchase and has an intense learning curve. You can however choose the free demo before purchasing it.
---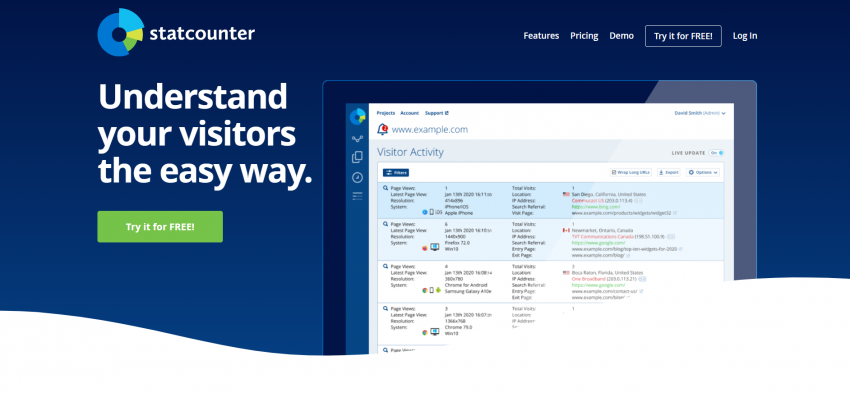 Statcounter is a well-loved real-time off-site web analytics tool that helps track your users' activity easily. Additionally, it also comes with a wide range of analytics features like navigation paths, data of the pages with a higher bounce rate, real-time visual maps, etc.
Moreover, you can filter these statistics by browser type, country, referral site, and more options. These insights help you a lot with growing your brand online with over 2 million websites using it to optimize their pages and stay on top of the game.
---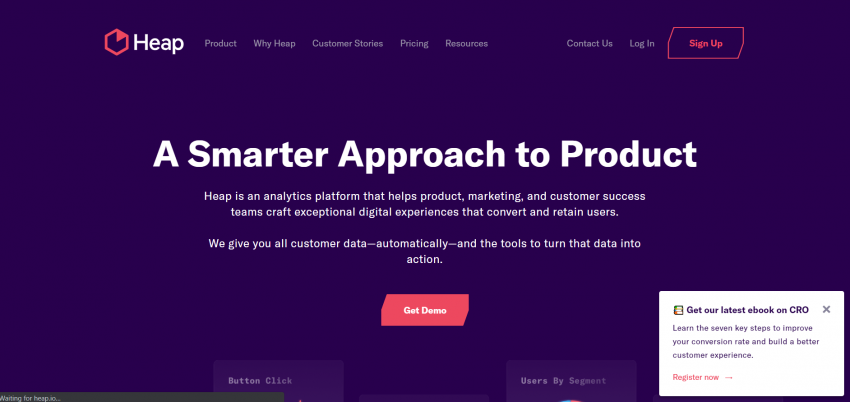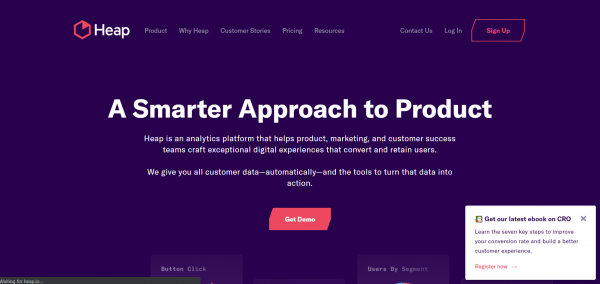 Heap is a tool designed for non-tech-savvy individuals. It allows you to track and monitor every user interaction on your website. It includes everything from clicks, taps, page views, emails, transactions, etc that your users make.
It is very hassle-free with no need to insert an additional plug-in or add-on onto your browser. You will be provided with graphs, reports, and statistical data that will help you make smarter decisions for your business. You can get a free trial of the platform before you decide to sign up for a paid plan.
---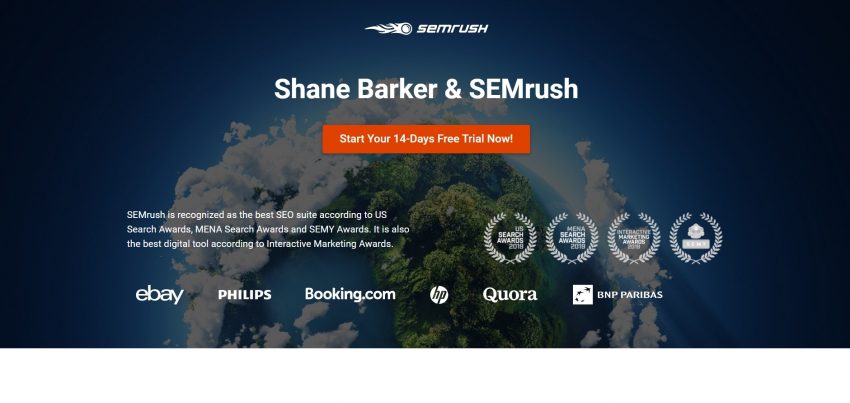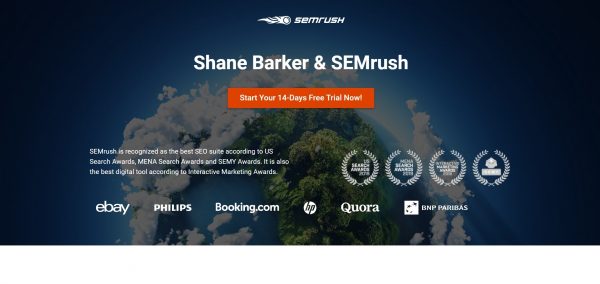 SEMrush is one of those platforms that helps delve deep into how your website is performing online. It provided you with in-depth insights into your SEO progress.
Here are some noteworthy features of this tool:
You can easily track keyword rankings
Conduct keyword research
Additionally, you can also enlist its help with backlink building
In-built On-page SEO checker
There is a wide range of tools that help you optimize your content according to SEO practices. There are various on-page, off-page, and Technical SEO tools. There is daily tracking of rankings that helps you stay on top of your game at all times.
However, this overwhelming set of features can make it a bit difficult to navigate. The pricing plans range over a big budget. Starting with the free version, followed by the Pro at $99.95, Guru at $199.95, and the Business version at a whopping $399.95.
---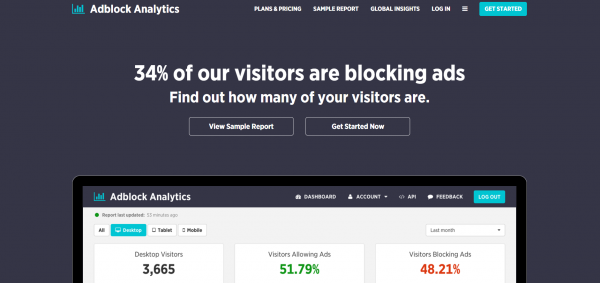 Adblock Analytics is one of the fastest freemium web analytics tools in this market. Like other tools, it lets you track your website traffic with real-time stats and detailed information about the users' actions on your site. You can see what they are interested in, look at what pages they've viewed, how they came to your site, and more!
It is very easy to understand and simple to navigate around, as well. Most importantly, you get unfiltered data about how your website is performing among a lot of visitors. After this, you must make changes to the pain points that lose you, users. Lucky for you, this software comes with a free trial period before you choose one of its paid plans.
---
Conclusion:
If you have not already, it is high time you get to using web analytic tools. Try out one or two before making a complete commitment. Moreover, you can make appropriate changes on your site as soon as you understand its audience and what they are doing on your site.
You aim to engage and evolve, not stay the same. Most sites have similar features, so you will not go wrong in choosing any one of the above tools in the list above. All the details about customer happiness and website performance is just a click away!