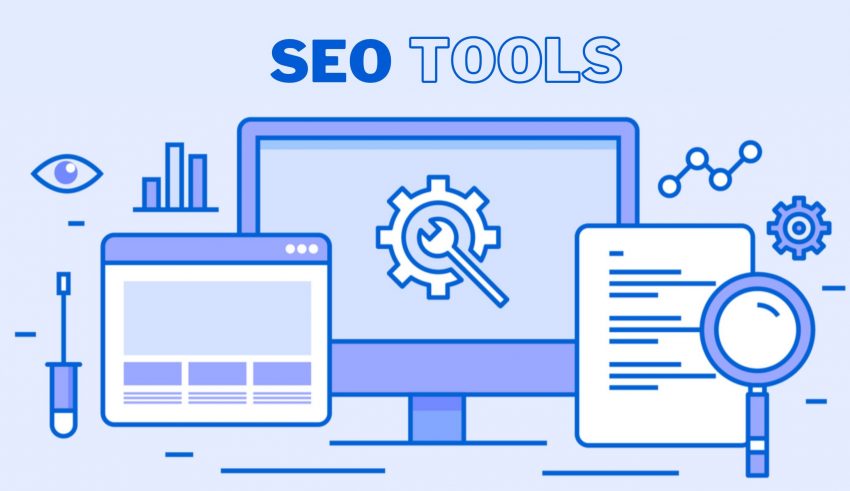 Everyone is fond of anything that comes for free. Free is awesome, right? But it is better when that "free" whatever offers you extra traffic, money, rank, reputation, riches, etc.
Talking of traffic, did you know that the Search Engine Optimization (SEO) industry is worth $65 Billion according to Search Engine Land? Yeah, neither did I. We all understand that mastering the critical art of SEO optimization can be hard, more so if you are someone who is just starting out. There used to be a time when SEO was considered nothing but a passing trend. But that time has disappeared.
Today, you can find the best online SEO tools very easily as we have compiled them all on this list. You will be surprised to see the number of free tools that exist in the world of SEO.
Nowadays, SEO is so crucial that even the non-techie modern entrepreneur understands the importance of online and search engine traffic. The list might be a bit longs but you do not need to try all of these tools at once. Try them out one by one and figure out which one works the best for your store/website's needs.
Here is a list of the best SEO Tools Available in 2020: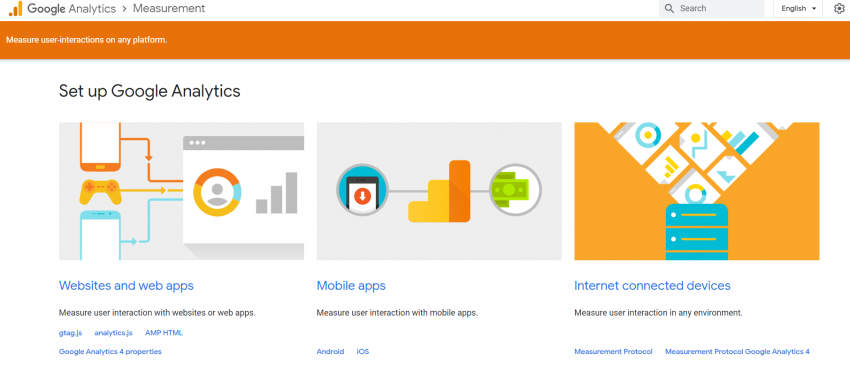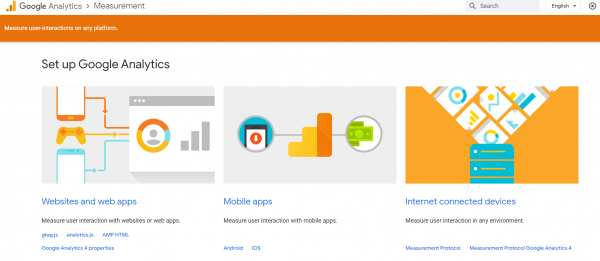 SEO Experts often refer to Google Analytics as the online SEO tool which is to the online marketer like air is to the human being. They cannot really work without it. So, if you are someone who is not yet using Google Analytics, I recommend that you begin doing so at your earliest.
There is hardly any other data source that provides such high quality and detailed information as Google Analytics does. It is also of great importance because we live in a Google-dominated era and it is what we have to work with.
The coolest thing about this online tool is that you cannot ignore Google Analytics even if you want to. It is the most critical source from where all the virtual, actionable, and important data about site visitors, traffic, etc., comes from.
---


The Google Keyword Planner is one of the best and most used online SEO tools. It is an essential part of the Google Adwords advertising platform. It lets its users to research and evaluate the lists of keywords along with their search volumes.
---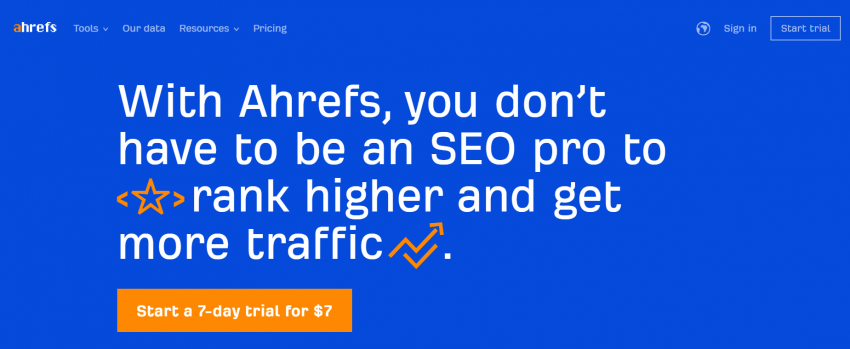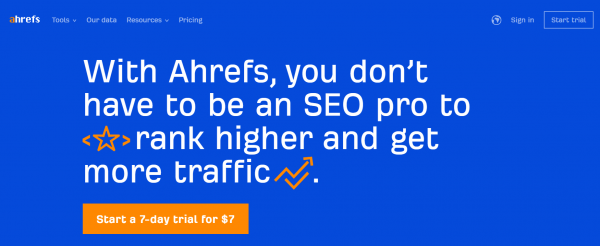 Ahrefs is one of the best and most suggested online SEO tools. In simple terms, it is a link research tool that digital marketers prefer to use all around the world. It is considered to be second only to Google when it comes to being the largest website crawler in the world. Otherwise, Ahrefs is a very well-known toolset for backlinks and SEO analysis.
SEO experts cannot stop praising Ahref's Site Audit feature. They say it is the best SEO analysis tool around. It also stands out from the herd of other similar services by the largest base of live links, vast index, and the fastest speed of index updates.
The best part about this online SEO tool is that it highlights the exact part of your website which requires improvements to help ascertain your best ranking.
---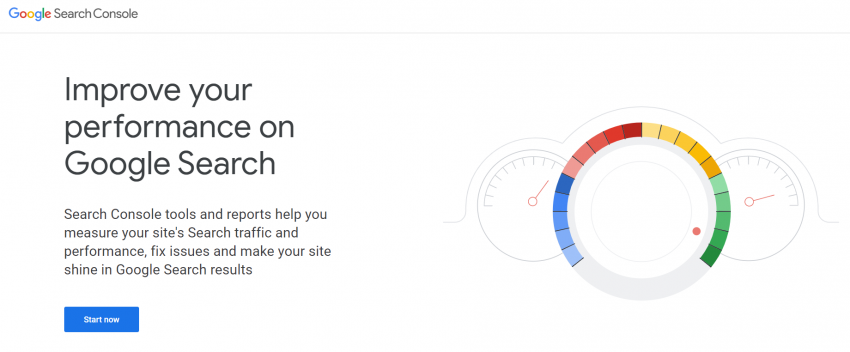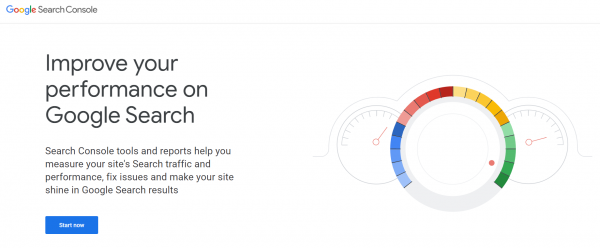 SEO Experts say that if Google Analytics is the air that an online marketer breathes, then Google Search Console (previously known as Webmaster Tools) is the food that the online marketer eats.
In Google Search Console, you can simply go to Search Traffic > Search Queries and view the keyword queries that bring users to your site. Along with this, you can also see the number of impressions, clicks, and CTR you are getting for each keyword. It is one of the few online SEO tools that is offered for free to everyone with a website.
Search Console by Google also allows you to monitor and report on your website's presence in Google SERP (Search Engine Result Page). The word "webmaster" in the previous name is a tad bit inappropriate. This is because this online SEO tool is for more than just webmasters. It is essentially for SEOs.
That is why you can see your average position for keywords with the help of this tool. What you need to do is verify your website by adding some code to it. Or you can simply go through Google Analytics and then submit your sitemap for indexing. There is no need for you to have a Search Console account to appear in Google's search results. You can easily control what gets indexed and how your website is represented with the help of this account.
The very focus of Google Search Console has to do with "search" and "optimization." Thus, as an SEO checker tool Search Console can help you understand how Google and its users see your website and let you optimize it for better performance in Google search results.
The best part about this online SEO tool is that some of Google Search Console's best insights come from just glancing at the dashboard. Thus, all the SEOs and marketers have to do is keep up with the dashboard on a regular basis.
---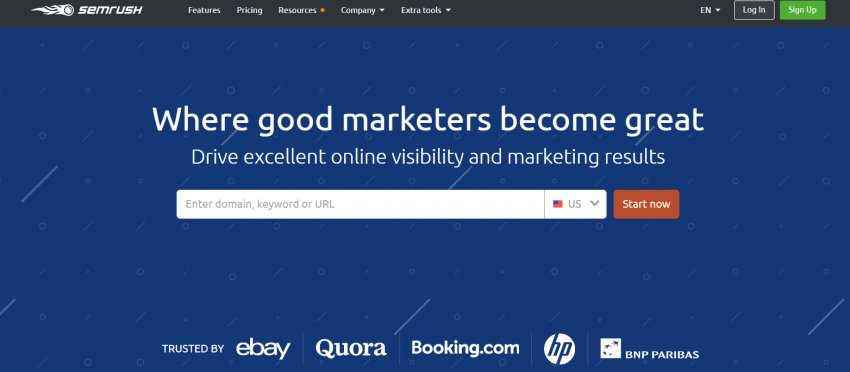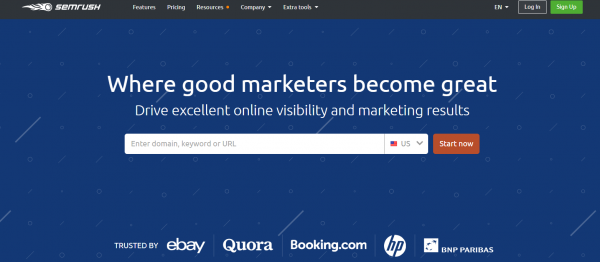 SEMRush is one of those online SEO tools that tend to be fan favorites in the SEO community. It is an online SEO tool that is especially designed to take a look at a domain's position in Google search.
SEO Experts love the fact that this tool allows you to easily assess your rankings, the changes made to them, and the new ranking opportunities that have come up.
SEMRush also lets you view the ranking of the keywords and other related keywords that can act as potential traffic generators in the future. One of the most used and most popular features of this online SEO tool is the Domain Vs Domain analysis.
This unique feature allows you to easily compare your website to your competitors and find some recommendations on how you can improve your website's performance.
---

The Screaming Frog is an online SEO tool that "crawls" through your entire website. It creates a complete list of all your internal pages. It is considered to be one of the best and most recommended SEO tools available online by experts. It makes sure to keep track of the crawl level, internal and external links on each page, keyword elements like title, meta description, their lengths, and the HTTP status codes.
SEO Experts love how much time they save as this tool analyzes your website super quickly and also performs site audits. The new version of Screaming Frog is an upgraded module and is an absolute delight to use.
Moreover, it comes with a few power-packed features. This online SEO tool also informs you of plagiarised content, errors/mistakes to take care of, poor redirections, and areas of improvement for link building.
---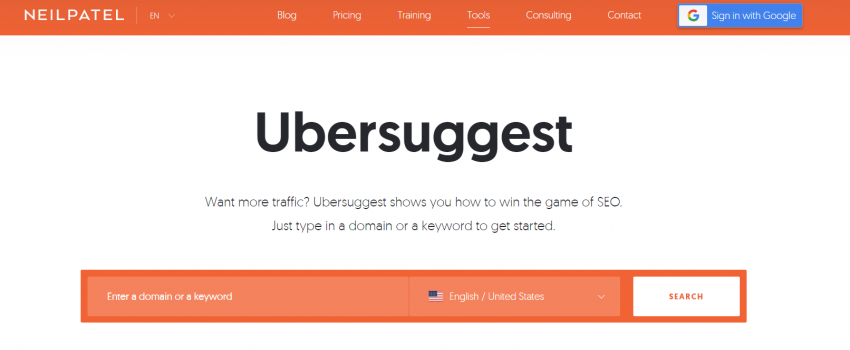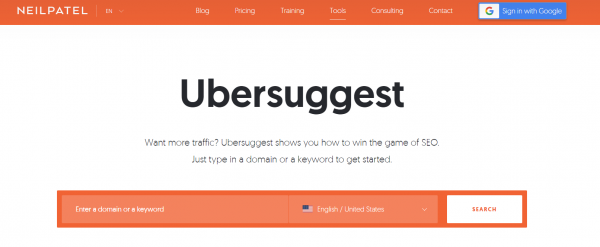 Ubersuggest is an online SEO tool that is developed by Neil Patel. It is primarily a keyword finder tool that allows you to identify keywords along with the search intent behind them by showing the top ranking SERPs for them. Thus, it is an all-in-one SEO tool. It is specifically designed to help you win the game of SEO.
Be it short or long-tail phrases, Ubersuggest lets you find the right terms that you can use on your website with thousands of suggestions from this totally free and great keyword research tool.
As mentioned earlier, a very big part of SEO success is to know the stuff that you are doing, what your competitors are doing, and how you can adjust your strategy to take advantage of the holes that exist in the market.
Ubersuggest includes the following metrics in their report – keyword volume, competition, CPC, and seasonal trends. All of this might seem a lot but it is honestly not much. SEO Experts say that Ubersuggest is very simple to get started with. They also say that it is great for both organic and paid SEO.
---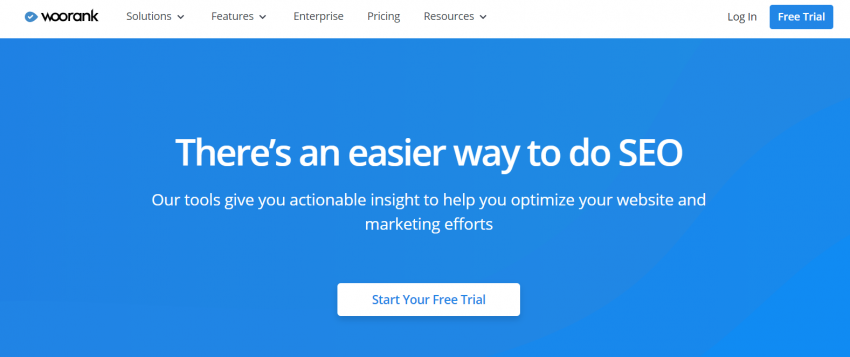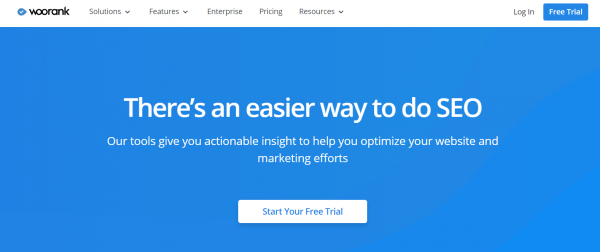 Woorank is a top SEO analysis tool that offers both free and paid options. It helps you to track and prepare a report on your marketing data. It is specially designed to allow website publishers and marketers to analyze the SEO-friendliness and other aspects of their websites. This specific feature can be used free of charge.
One of the cool things which you can do with this online tool is that you can plug in your competitors to witness the exact keywords they are targeting. This can act as a source of inspiration for you so that you overlap with theirs.
Woorank generally evaluates websites based on 50 criteria in an automated fashion. Along with that, it provides helpful SEO and other tips. You can try reporting on how keywords perform over time to actually understand the industry you work in and optimize it for your users in the best way possible.
---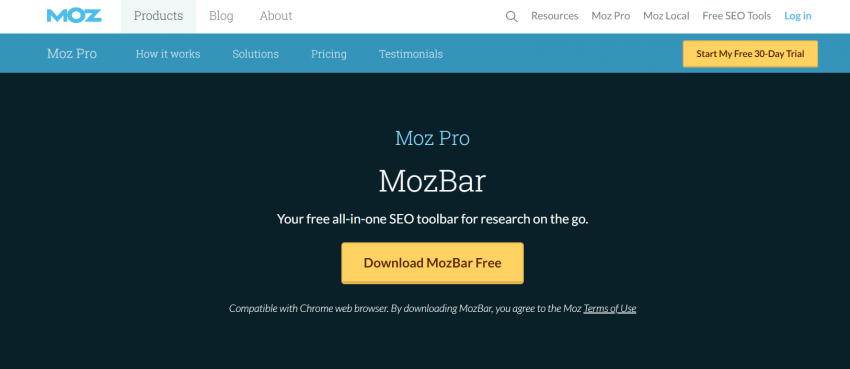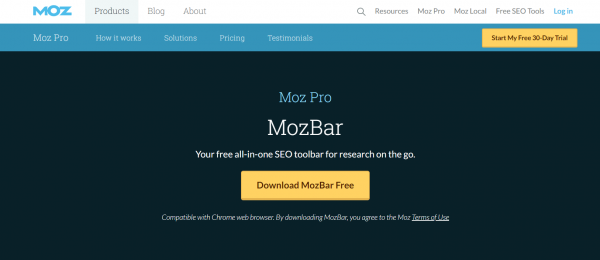 SEO Software Moz is an online tool that keeps popping up as one of the best online SEO tools that SEO experts actually use. If you think about SEO a little hard, you will see that it has a lot to do with knowing the right kind of stuff.
The SEO Software Moz helps you discover the right kind of stuff just at a glance. Be it any feature like keyword recommendations or a site crawl that you are looking for – SEO Software Moz is a full-service powerhouse.
It has a button that sits right up in your browser toolbar — exactly the place where the entire job is getting done. You can not only receive great insights into how your website is ranking or performing but also how to improve it. All you have to do is click on the MozBar. Then you can instantly generate a detailed report on the website you are visiting.
SEO Experts say that without a tool like Moz, SEO can really become a guessing game to novices. They will have no idea where they are doing well and where they can use a little bit of improvement.
Even though the free version is excellent, the MozBar's true power is accessible to those who subscribe. I can promise you that the service that you will receive will be worth the money.
---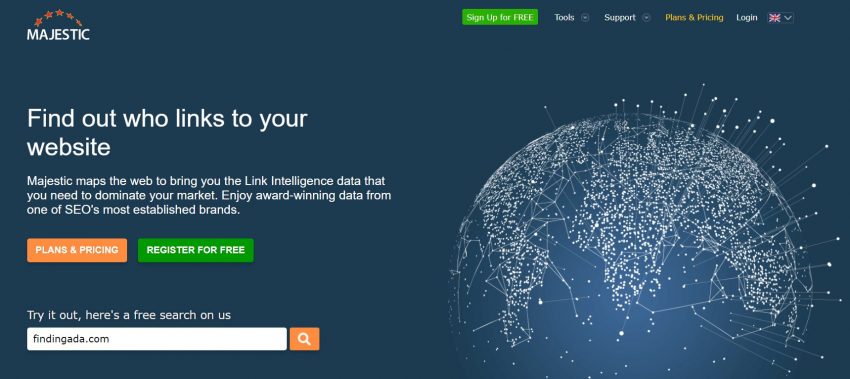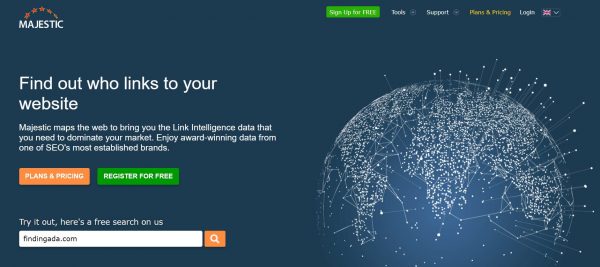 Majestic is one of the best and most recommended online marketing SEO tools according to SEO experts. It is widely claimed to be the world's largest Link Index database. In fact, it has countless other useful features, for example, The Majestic Million. It lets you see the ranking of the top one million websites.
Majestic has a few Backlink Checker tools that are also recognized as World Class. Wondering whether your website made the cut or not? No worries, the unique Site Explorer feature allows you to easily see a general overview of your online website and the number of backlinks you have. All these exclusive features that Majestic provides you with are based on the world's most comprehensive back-link data crawled from all over the world.
Finally, Majestic also works as an SEO keyword tool. This means that you can find the best keywords to rank in the SERPs, have features geared to site comparisons, and, at the same time, track your rank.
---
Conclusion
If you are someone who is serious about learning and implementing SEO, at some point you might need to arrange some cash to get your hands on the right tools. However, it is completely all right if you are on a budget.
This is because most of these tools have free features or trials that you can try out and play around with. But in the long run, you might need a paid subscription to any online SEO tool if you wish to do thorough SEO work.
These SEO checker tools, mostly, act as your mentors. They tell you your follies and the areas you need to improve on. So, try to follow their suggestions as much as you can to enhance your growth. Always remember that your success falls on you and only you. So take that next step wisely.