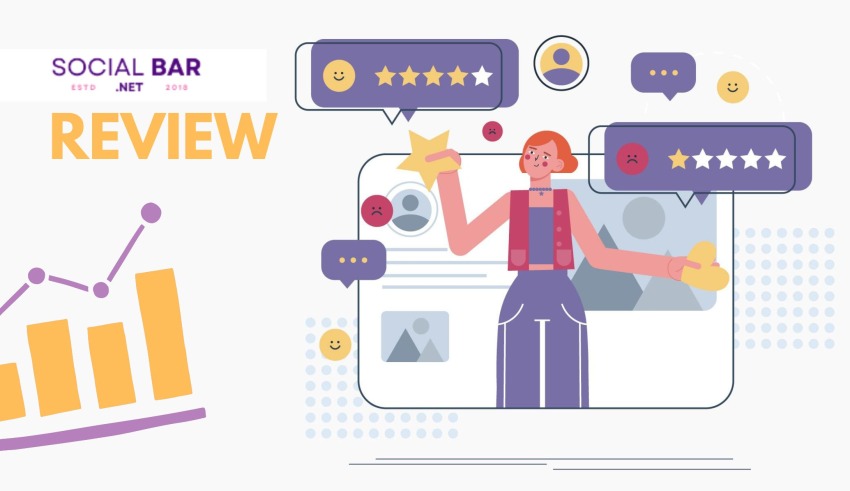 Nowadays, we all know that leveraging social media is the best way for your business to gain popularity online. It doesn't matter whether you're an influencer trying to make it big or a brand owner trying to push your products and brand image forward. What matters is how you grow your social media presence to bring in the results you want to see.
But many content creators and businesses are already vying for the attention of the audience online. This makes the competition quite saturated and crowded. Plus if your account is still very small, you'll have a harder time increasing your reach.
So in such cases, simply relying on the quality of your content and sheer luck to get on the algorithm's good side is not enough. You need to take more drastic digital marketing measures if you want to stand out from the rest of your competitors.
A great way to boost your engagement on social media is by buying followers, subscribers, likes or views. These days, there are tons of sites that over social media services to boost your online presence. You can buy genuine engagement as long as the sites you're buying from are reliable.
Socialbar is one such site that lets you buy such services for a wide variety of social media platforms at great prices. And we're here to give you a SocialBar review and help you decide whether it's worth your time and money.
Overview
SocialBar is an online site that provides social media growth services to clients who want to boost their engagement. From their website, you can choose from a large selection of social media packages and buy the one that meets your requirements perfectly.  For example, in order to boost your Instagram account, you can buy anything from views, saves, likes, followers, profile visits and many more.
This SocialBar review has also observed that they offer growth services for many social media platforms including Facebook, Instagram, YouTube, Twitter, LinkedIn and more. You can also find tons of services for less conventional sites like Twitch, Tumblr, Discord, Pinterest and Napster. Plus they offer services for IMBD, Reddit and Reverbnation, which you won't find on any other site. 
But that's not all there is to SocialBar. In fact, if you run a website that's lagging in traffic and conversions, you might just find the right solution at SocialBar. That's right, this site also lets you buy authentic website traffic that are guaranteed to bring in real conversions.
When you buy followers or likes from SocialBar, you can also enjoy the benefits of their country-targeted, real and auto-refill options. Plus they are dedicated to delivering your purchases in the shortest time possible. In case you buy a large social media package, SocialBar times their deliveries appropriately so that your account does not violate any community guidelines. Sounds like a good deal, doesn't it? But don't get too invested till we get to the end of the SocialBar review to decide whether it is a good fit for you or not.
How Does SocialBar Work?
It is very easy to start leveraging the growth services offered at SocialBar. You can buy a minimum of 5 or 10 followers and a maximum of 5000 followers at one go. To get started, you simply need to:
Visit their main website socialbar.net 
Select the perfect package to satisfy your needs
Add the link to your social media account 
Proceed to checkout
Provide your e-mail address to sign up for an account 
Make your payment via card 
It's as simple as that. And if you face any issues with your purchase or delivery, you can take it up with their customer support team. They will be able to clear any queries quickly and help you get on with your purchase.
Pros of Using Socialbar:
A great thing about SocialBar is the wide variety of growth services that they offer to clients. Whether you want to grow your accounts on popular platforms like Instagram, Facebook or YouTube, you can be sure to find the right service at SocialBar. Plus they also offer services for more unique niches like Reddit, IMBD, and Twitch.
Another advantage of using SocialBar for your social media growth problems is that they are always available to assist their clients. This means that you can enjoy 24×7 customer support to sort out any issues or queries you have about their services. Plus they will even walk you through the entire buying process till the services you bought are delivered to your account.
As per our SocialBar review, we've also determined that they are very transparent when it comes to their pricing. In fact, it is the first thing that you come across when you visit their website. This gives you the space to make well-informed decisions about which package or deal you should buy.
Cons of Using Socialbar:
Unreliable Payment Gateways
Secure payment gateways are essential for any website, in the interest of both the buyer and the seller. This means encrypting the pages where clients pay for the services, in order to protect their privacy and personal data. And unfortunately, SocialBar seems to be lacking in this regard. The absence of reliable security makes it very risky to make any payments on their site.
Customer reviews are the windows to the credibility of any business website. By looking at the feedback, you can determine if you should trust a particular site or not. Through this SocialBar review, we've found that the reviews on their website are quite lacking. For instance, they aren't associated with real names, are generic and don't offer enough insight into the quality of their services.
If you're working with a small budget, this is another con that you need to be aware of. SocialBar does not offer any free trial to help you acclimatize with its services. Instead, you are required to pay the full amount at the time of your first purchase. This makes it even riskier since you may not be satisfied with the quality of their services.
This SocialBar review has also determined that they have not secured their website with HTTPS. This protective measure is necessary to ensure that you can safely browse their site without compromising your personal data. It also makes it easier for them to rank higher on Google. But unfortunately, SocialBar does not have this feature.
Lack of FAQ and Help Page
SocialBar does display a bit of information about itself at the bottom of its homepage. But this alone is not helpful enough for clients to get to know about their business. Simply looking at the prices will not help you determine if you're confident enough to buy their services.
Alternatives You Can Use in Place of Socialbar: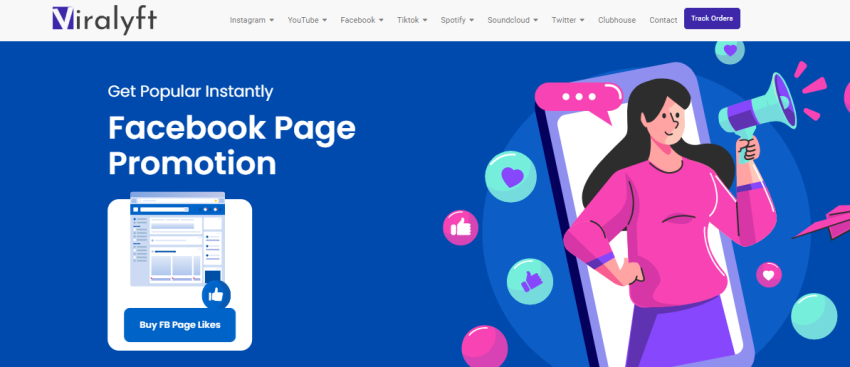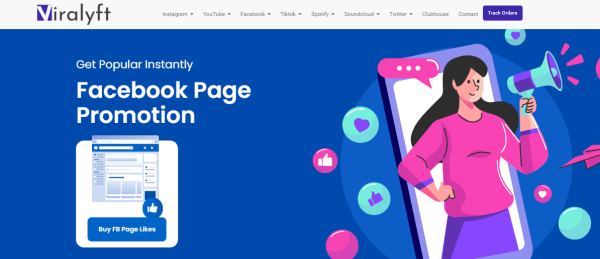 This SocialBar review considers Viralyft as one of the top social media marketing agencies across the globe. Together with their team of marketing experts and years of experience, you can now attain amazing engagement and build a sustainable brand.
You can buy all kinds of growth services to help your account thrive on the most popular social media platforms. This includes Instagram, YouTube, Facebook, Twitter, TikTok, Spotify, and SoundCloud. Whether you need authentic followers, subscribers, likes, views or shares, you can buy them all at Viralyft.
In addition, Viralyft delivers high-quality results quickly for the most competitive prices on the market. Their promotion methods are also extremely secure and ensure that your account does not violate any guidelines. Plus you can pay securely through their SSL encrypted payment gateway.
---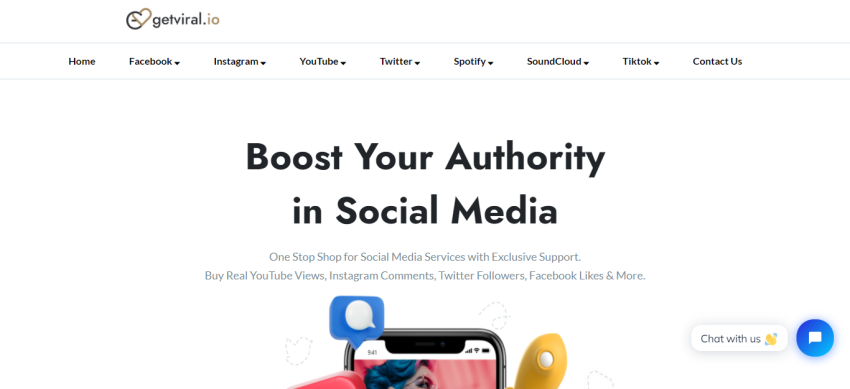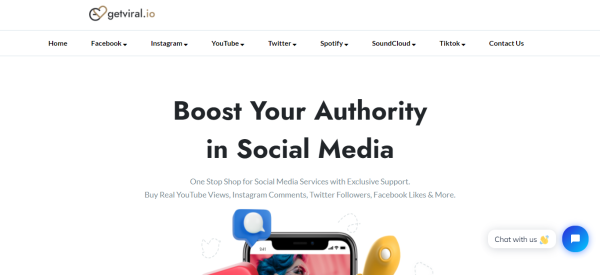 GetViral is another alternative growth service provider that you can use to boost your social media accounts. They offer services for Facebook, Instagram, YouTube, Spotify, SoundCloud and Twitch. You can buy everything from followers, likes, views, shares, plays and more.
What makes GetViral special is that they are a trusted site that has been serving clients for over 7 years. Plus they have delivered over 150,000 successful service orders to satisfied customers since then.
In addition, GetViral also provides 24×7 live chat and e-mail support to support every purchase no matter how big or small the order is. Another great benefit of using GetViral is that they offer full refunds in case the service is not delivered or is not as described.
Conclusion:
Having a strong social media presence is essential to succeed in any line of business nowadays. It immediately boosts your credibility as a content creator or a brand owner. Plus you get to tap into some of the largest audiences on the internet and drive your brand forward.
SocialBar is a site that offers social media growth services to help clients expand their accounts. They offer these services for a wide selection of popular and unique social media platforms. According to this SocialBar review, there are a number of pros and cons that come with using this site.
If you want to purchase a small package to see what their deal is, you can go ahead. But if you don't want to take the risk, you can check out safer and more secure options like Viralyft and GetViral to boost your engagement instead.