Hashtags have a love-hate relationship with their users. However, whether you like them or not, they are still necessary nowadays. You've probably seen them on Instagram. They are, however, just as important on Twitter, Pinterest, and even Facebook. Hashtags, when used appropriately, may help you increase the reach and engagement of your posts. Postings that have at least one hashtag receive 12.6 percent higher interaction than posts that do not. This is where hashtag generator tools come to your rescue.
Hashtags have grown in popularity on social media platforms as a quick way to locate information about a certain topic or piece of content. Hashtags are a wonderful marketing tool for businesses, organizations, public figures, celebrities, and people since they are simple to create and search for. Creating your hashtag for your blog, organization, or other purposes is quite beneficial due to the numerous perks and simplicity of accessibility.
Picking hashtags may be difficult, even if it appears easy. There are hashtag generator tools to help you with this. Choose one or two and you'll be able to quickly skim through relevant material. You'll also be on the minds of potential followers.
While there are no hard and fast rules for utilizing hashtags, there are certain guidelines. This is especially true if you're a company trying to use social media to advertise its products and services. Excessive use may irritate potential clients. However, if you employ too few – or the incorrect ones – you risk losing future leads and revenues.
Check out these incredible hashtag generator tools right now to offer your company, event, blog, or public page more visibility -: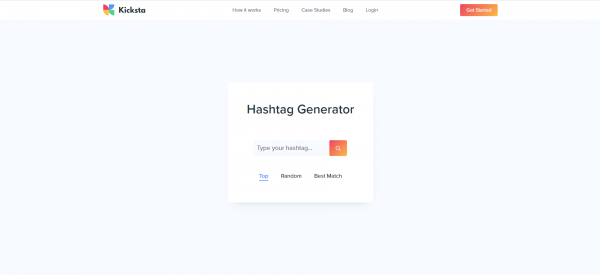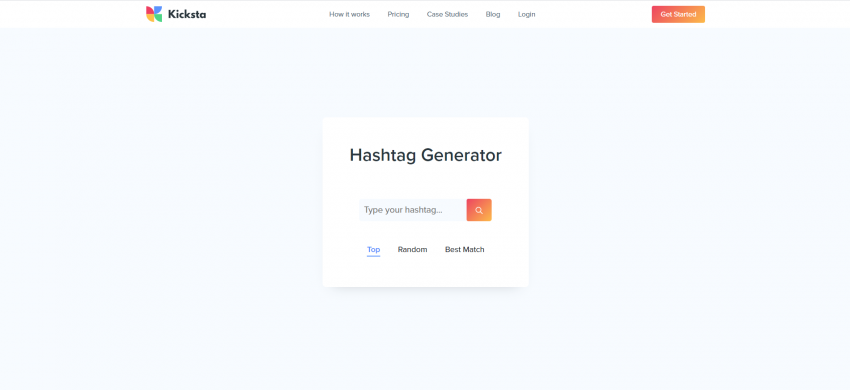 Kicksta is a program designed to help you grow your Instagram following, but it also has a hashtag search option. This basic hashtag generator tool features a search field where you can type in a topic or phrase and the tool will produce a list of hashtags depending on what you typed in.
For hashtag suggestion, this precise tool provides the most relevant hashtags with the best match criteria. Because you can conduct complex searches with it, it's one of the most commonly used Instagram hashtag-generating apps.
Kicksta lets you choose the minimum and maximum amount of posts for the hashtags that are produced, ensuring that you only receive the ones you desire.
You may also choose the number of results you want to see. This might assist you in determining the exact amount of hashtags required to scale up your Instagram marketing.
On their website, they explain why they're such a fantastic alternative, and as far as we can tell, they offer amazing rates and excellent customer service. They're a good choice if you want something that can handle everything, from developing a great hashtag strategy to ensuring that your Instagram interaction is covered.
---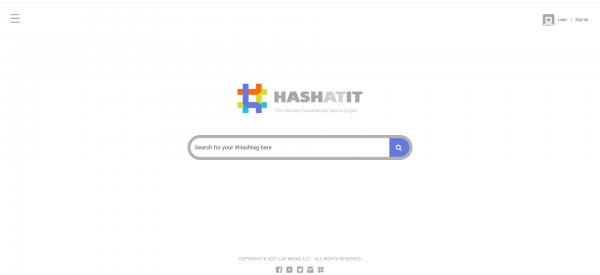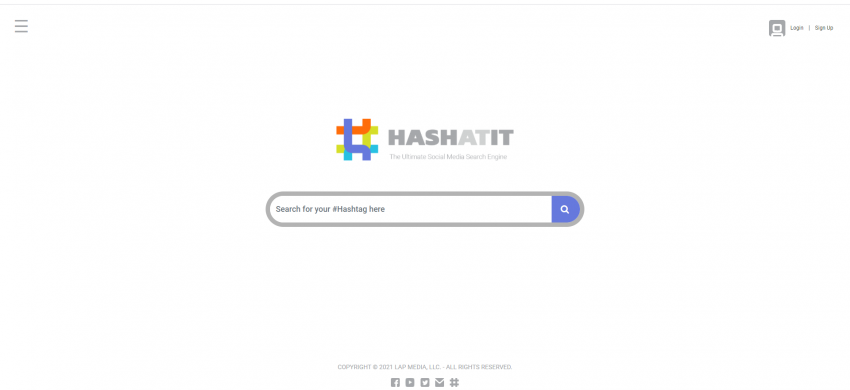 Hashatit makes finding hashtags a breeze. This is one of the hashtag generator tools that accept a term in a search field and generates a list of the most relevant hashtags based on that keyword. It also suggests a hashtag that might be most appropriate for your postings. Additionally, you can track keywords, mentions, and URLs using this finest hashtag generator tool.
Not only does this user-friendly tool show you popular hashtags, but it also shows you content that uses those hashtags. This should help you decide what kinds of posts to include in your feed. This is a tool that may be used for a variety of tasks.
---
Ingramer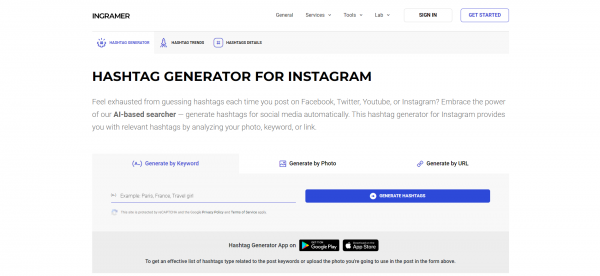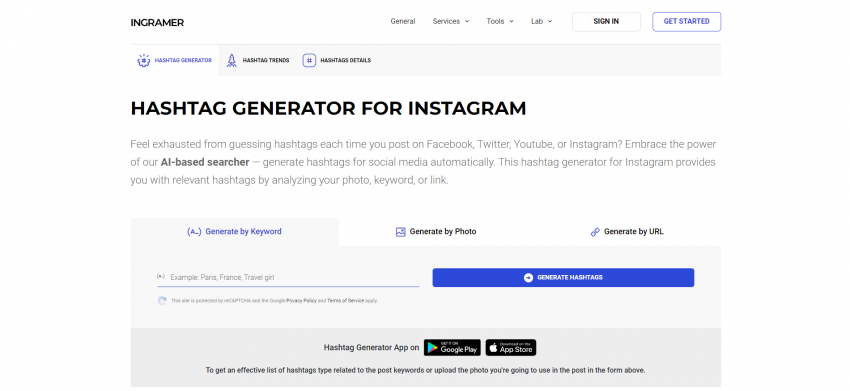 Ingramer is a multifunctional hashtag generator tool with a hashtag search option. This powerful AI-powered tool recommends the best hashtags for your website and allows you to search for hashtags by URL, phrase, or image. It works by allowing users to create fast hashtags and add up to five keywords at once.
To aid with your marketing efforts, the application also provides professional and visible data for each hashtag. There's every reason to trust and employ Ingramer's hashtag tool because of its established reputation in the social media marketing business. Ingramer has been around for a long time and is most recognized for being an Instagram engagement tool.
---
HashtagsForLikes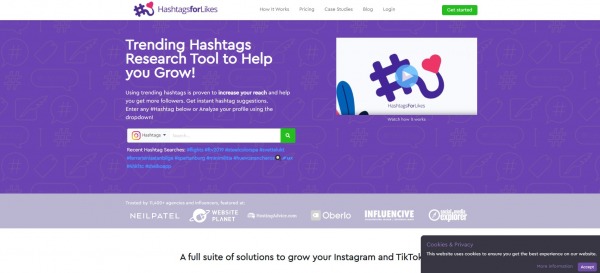 HashtagsForLikes is a website that provides you with all of the information you need about hashtags. It's one of the finest Instagram hashtag generator apps since it not only creates hashtags but also displays the hashtag's stats.
The Smart Algorithm at HashtagForLikes can tell you which hashtags will help you gain visibility and develop your account. You can raise awareness, expand your reach, and enhance interaction by utilizing certain hashtags.
This popular and effective hashtag generator tool may be used on any domain. HashtagsForLikes aids in increasing your reach by producing the finest hashtags that may be viewed by people from various domains. Both Instagram and Twitter advertisers will benefit from this time-saving solution. In the case of Twitter, you may select hashtags from a variety of categories, such as photography, vacations, and travel.
---
Instavast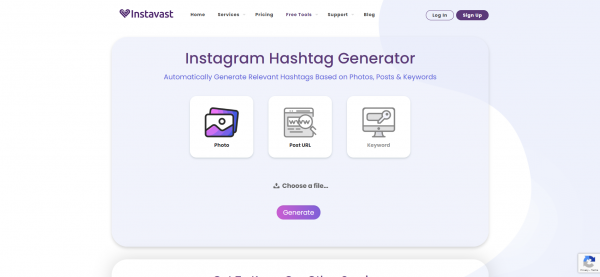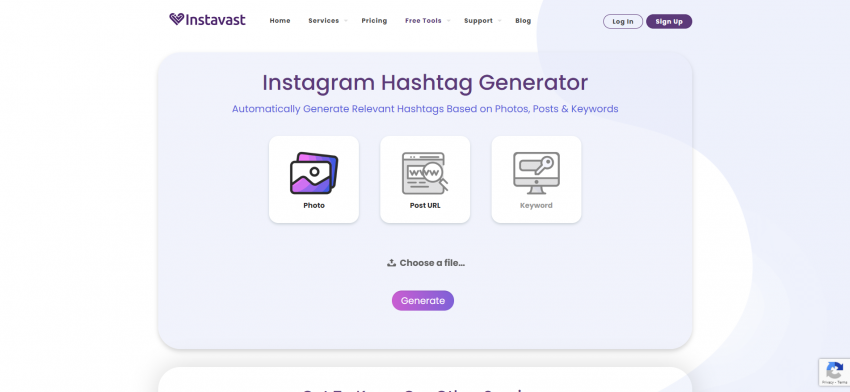 More than a hashtag generator, Instavast is a social media tool. It has a full set of Instagram tools. It's one of the best Instagram hashtag generators since it creates hashtags from images, keywords, and posts. This means that the program will perform all of the work for you, and all you have to do is upload the photo on Instagram.
Using Instavast, you can automatically generate correct and relevant hashtags. This simple application generates hashtags from your posts, images, and phrases. You may enter the URL of your article, submit a photo, or even a phrase to produce a list of hashtags to help you grow your business.
Instavast also offers a feature that displays you all of the prohibited hashtags. These are further split between hashtags that are completely prohibited and those that are temporarily prohibited pending moderator approval.
---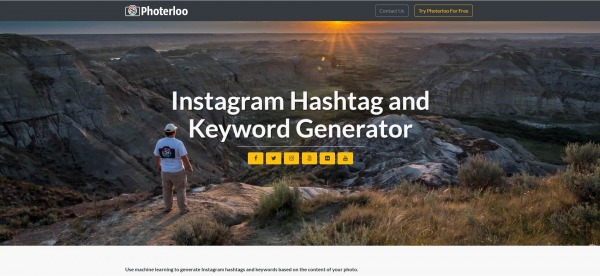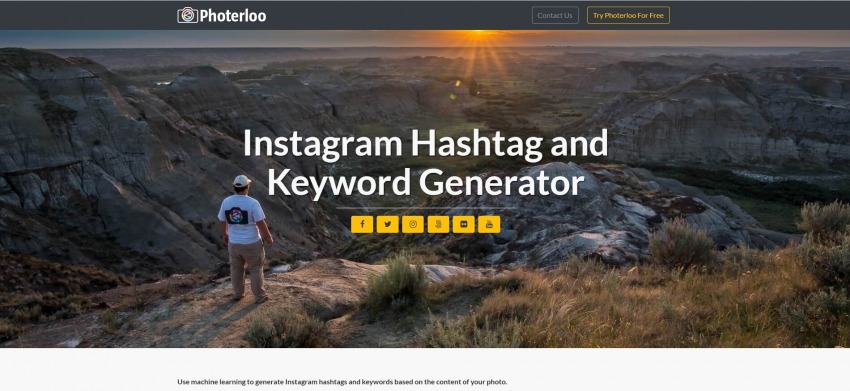 Photerloo, like the great majority of other hashtag generator tools, employs artificial intelligence to ensure that you are connected to the appropriate keywords and hashtags based on the type of material you post to your page.
Using a method known as machine learning, Photerloo produces correct hashtags and keywords based on your photo. All you have to do is drag and drop the photo you want to share, and the software will locate the appropriate hashtags for you. Promote your company on Instagram, Twitter, and other social media platforms with relevant hashtags to get more likes and shares.
The good news is that you can do this with all of your material and make it a habit – remember to run it through Photerloo every time you want to post something new. This is a fantastic tool for increasing your visibility on major sites such as Instagram.
---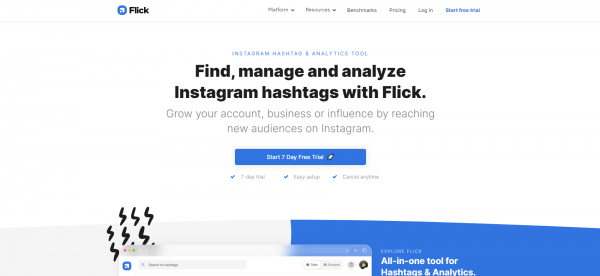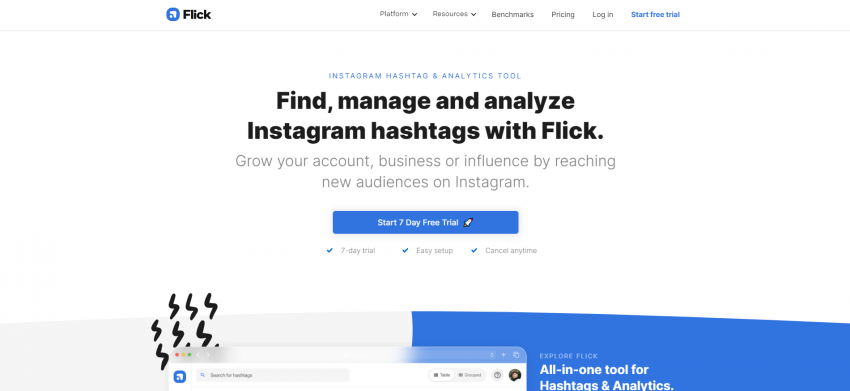 If you're seeking the greatest hashtag generator tool available, you should think about Flick. Flick is a hashtag generator for Instagram that contains everything you need. It not only allows you to manage and search for hashtags, but it also displays hashtags that are easy to find. This program works by suggesting relevant hashtags and keeping track of their performance.
Flick understands that discovering hashtags that are relevant to your niche is only one aspect of your hashtag strategy. You won't get very far if you're not always on top of things with them. So that you don't fall behind, Flick can assist you with your ever-changing hashtag strategy.
Multiple sets of hashtags that you can cycle are one thing you'll need for your Instagram, and Flick can assist with that as well. It can assist you in managing them so that you do not become overwhelmed and fall behind on your responsibilities. It works in over 20 languages and automatically finds hashtags that are relevant to you.
---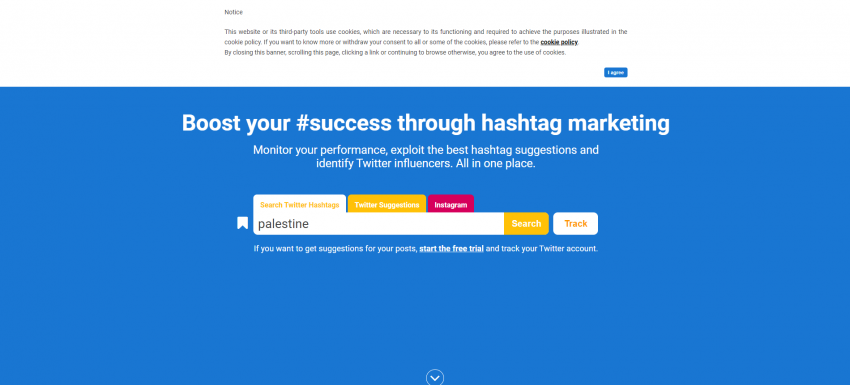 Hashtagify intends to not only assist you to improve your hashtag strategy, but also to help you evaluate and identify the ideal hashtags for the task. You may search for a variety of topics, including similar hashtags, trends, and even popularity rankings. With each hashtag, you may get a detailed analysis and learn about the most popular hashtags right now that can help you grow your account.
They even have a variety of strategies, all of which focus on hashtag usage and research. We appreciate that their plans are so broad, which means you can do everything connected to hashtags for rates that the majority of people can afford.
---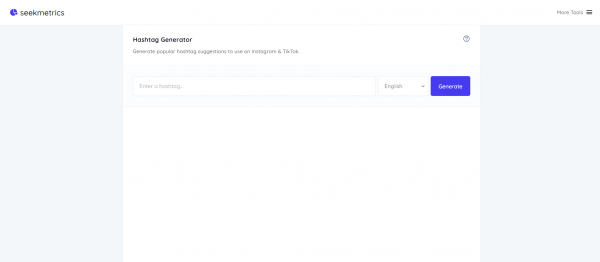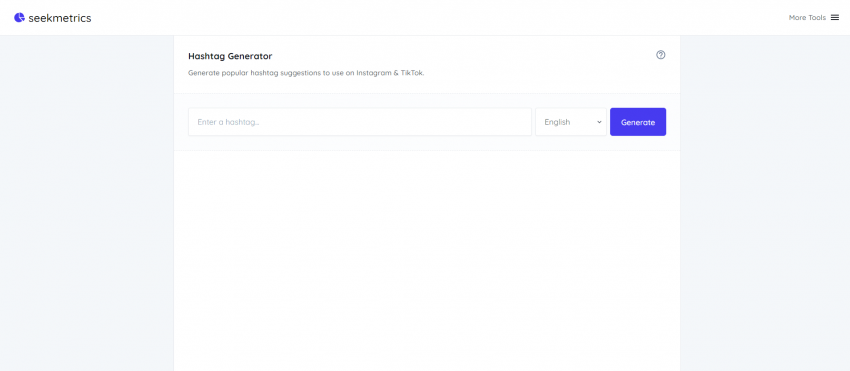 Seekmetrics is a hashtag business that can assist you in finding the finest hashtags to utilize on Twitter and Instagram. It's a simple utility with a straightforward UI. They can help you locate up to 30 famous hashtags using only one term, which we believe is very good.
This tool differs from the others in that it does not recommend suitable hashtags. Instead, you'll see a list of all the hashtags that contain your desired term. While many of these hashtags will be useful, some may be unnecessary. In this situation, it's advisable to generate a list of the finest hashtags by combining various keywords.
---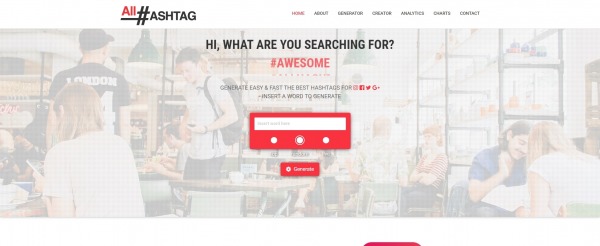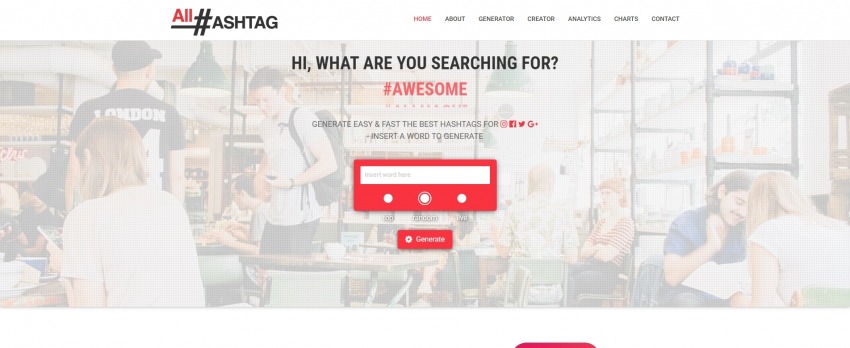 Create the finest hashtags for all of your posts with All Hashtag and enhance your brand's marketing. It works by typing a term to propose suitable hashtags for Instagram, Twitter, and other social media sites.
This tool may also be used to search through hundreds of hashtags that you can copy and paste into your postings. This increases the reach of your content and enhances your brand's image on social media networks.
All Hashtag is a free hashtag generating program, as its name indicates. The fact that you can pick what kind of hashtags the program should produce makes it one of the finest Instagram hashtag generator tools. You have the option of using top, random, or live hashtags.
It also comes with a hashtag generator and analytics for hashtags. These enhancements can help you make better hashtag decisions for your postings. However, the hashtags it creates are frequently recent and very relevant to your search query.
---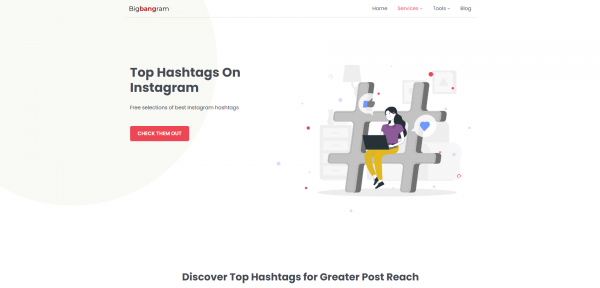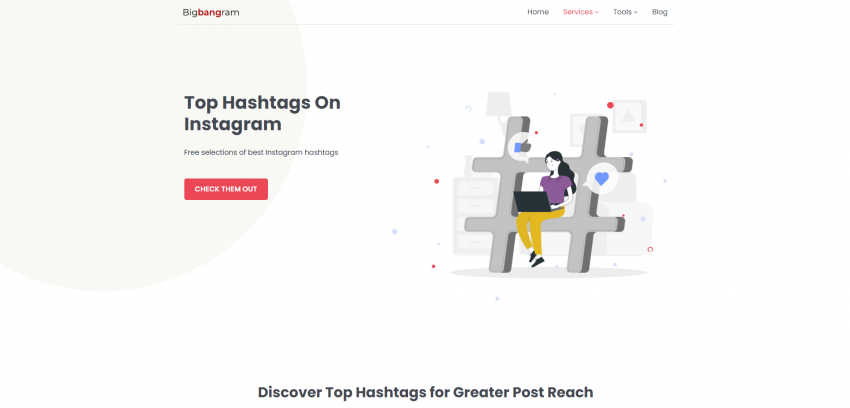 Bigbangram is a great place to start if you're serious about developing a large Instagram following. These folks know how to grow your hashtag approach and turn it into something that can help your social media game.
Bigbangram is a simple and effective hashtag generator tool that comes in both free and premium editions. Its free edition merely finds and suggests hashtags that are relevant to the term you typed in. The premium version, on the other hand, is more personalized and includes an advanced search tool that will provide you with the most accurate and relevant hashtags for your post.
We like that all you have to do to get the ideal hashtags is enter one term, and you may receive up to 29 results per phrase that are relevant to your content. It also includes hashtag insights and analysis, as well as sorting and filtering capabilities, making it an excellent choice for agencies, influencers, and companies. What else is there to say? It may be used on a variety of platforms.
---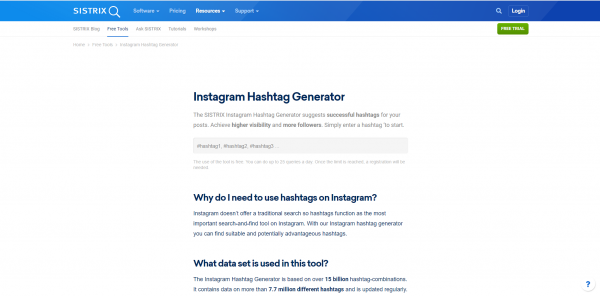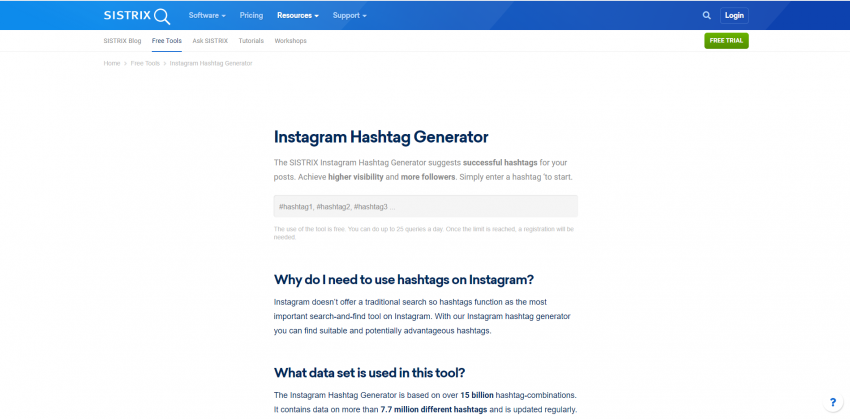 If you want to identify the most popular hashtags that will closely connect to your uploads, a firm like Sistrix can help. It's another Instagram hashtag generator that suggests the most relevant and popular hashtags for your post, perhaps increasing the number of likes and followers.
Their main objective with their clients is to increase the number of comments and likes on their material so that you may gain more genuine and engaged followers. Simply enter the hashtags you've already been using into their search engine to get the finest hashtags for your content. Up to 30 distinct hashtag choices related to your content will appear as a result of your search.
They have a database with up to 15 billion hashtag options, and they constantly update hashtag data so you can be sure you're getting the most up-to-date information.
---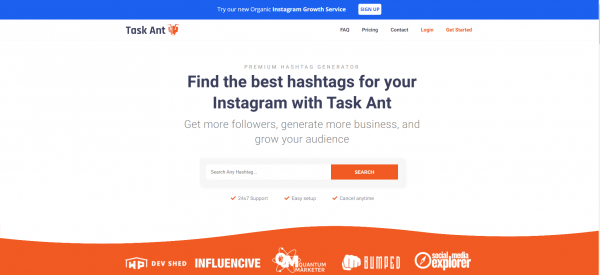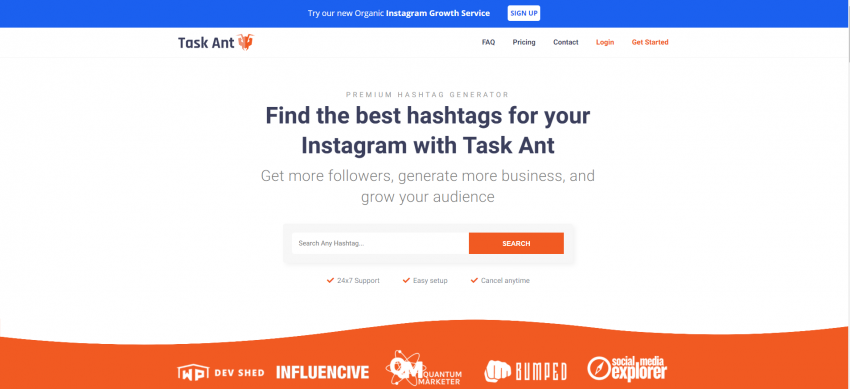 There are several alternatives available, and the greater the number of options, the more crowded the market becomes. Regardless of how many firms emerge, there will always be those that survive the test of time and stay popular. Task Ant is one of those businesses.
Task Ant has a cutting-edge, one-of-a-kind hashtag generator that will assist you in finding the finest hashtags for your specialty and sector. We like how they offer special statistics and insights on your favorite hashtags while also emphasizing the need for excellent customer service.
You also don't have to worry about getting into problems with Instagram if you utilize their services since they're organic. Overall, this is without a doubt one of the best hashtag generators available.
---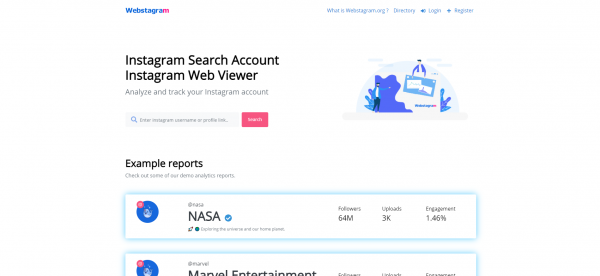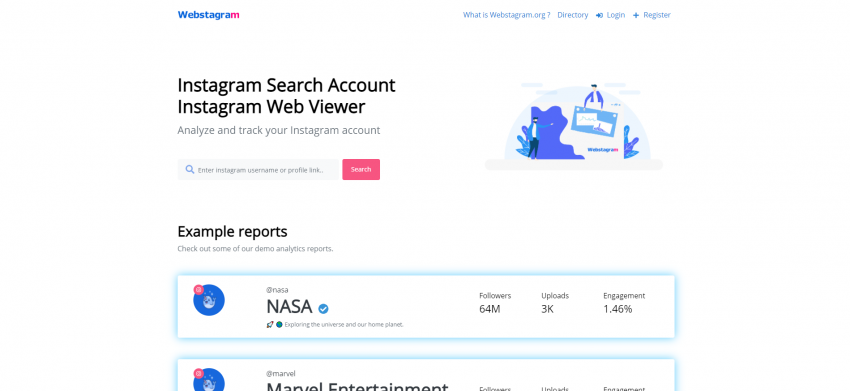 Instagram's popular image sharing tool, Webstagram, is a web-based interface for it. This tool allows you to search for the most popular hashtags to help you reach out to a wider audience. This web-based dashboard is recognized not only as a popular hashtag tool, but it can also connect you to other prominent individuals on Instagram so you can see what hashtags they're using and utilize that knowledge to develop your account.
If you want to be able to repost photos that other people have previously posted but don't want to do it on your phone, Try This. This platform may also be used to find the most popular Instagrammers or to search for images and posts using a certain username or tag
---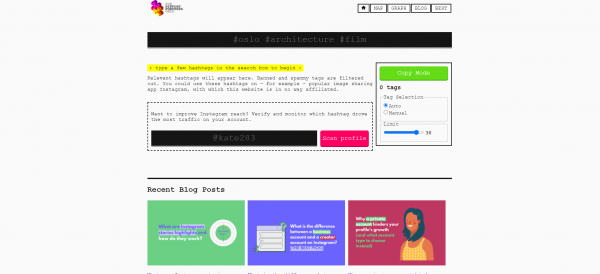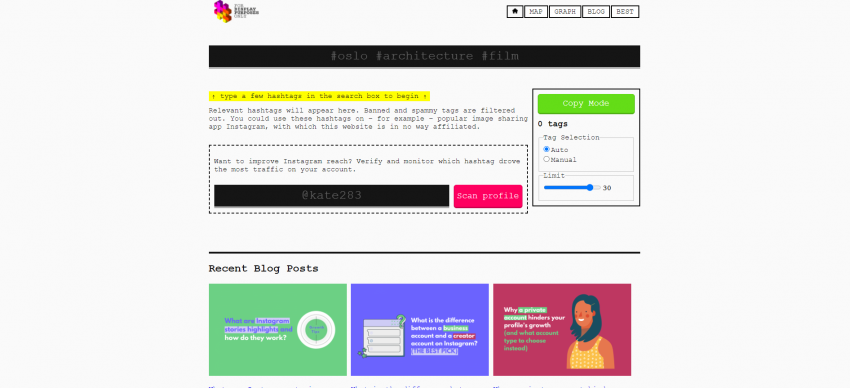 Display Purposes is a tool that may assist you in locating the most relevant hashtags to help your content reach the correct audience. To discover the ideal hashtags, simply type them into the search field.
We appreciate how their search engine automatically filters out spammy hashtags as well as those that have been blacklisted. One of our favorite features of this generator is that you can use it not just to build your Instagram following. Also your following on other social media sites like Twitter.
They even advise their customers to mix popular and less popular hashtags. They say that you'll have a better chance of being noticed and even featured on the explore page.
---
Is it true that hashtags are beneficial?
If you've ever spent time adding hashtags to an Instagram post, you've probably had the following thought: Is this even making a difference? Is it true that these hashtags are assisting in reaching out to new people?
Rest certain, the work you put into adding those keywords to your photographs will be well worth it. As stated earlier, posts containing at least one hashtag receive 12.6% higher interaction than those without. It might be tempting to squeeze as many hashtags as possible into your post to fulfill Instagram's 30 hashtag limit. According to several studies, the ideal amount of hashtags to use with your image is 11.
If you truly want to get the most bang for your money when it comes to hashtags? Consider making one tailored to your company's needs. This will assist you in increasing interaction and collecting user-generated material for your page. It's no wonder, therefore, that sponsored hashtags account for 70% of Instagram hashtags.
Using a hashtag may be a quick and easy method to contextualize what you're saying without wasting characters or writing redundant descriptions. They aren't limited to a certain business or topic. Also, don't talk too much about your brand. So, attempt to find hashtags that are specific to your business and what you stand for.
---
Last Thoughts
Hashtags may help you grow your fan base and reach on your page, company, blog, and other social media platforms. So don't waste any more time and select the most appropriate hashtag generator tools to ensure that your posts are constantly up to date.
There are several approaches to social media marketing and growth, as you may already be aware. As you can see, one of the most recent is a hashtag generator, which may assist you in finding the most appropriate hashtags for your specialty and sector.
The more relevant your hashtags are at the end of the day, the higher your chances of succeeding. Always ensure that you have a high-quality hashtag generator on your side, and you won't go wrong. Don't forget to take advantage of their free trials as well.