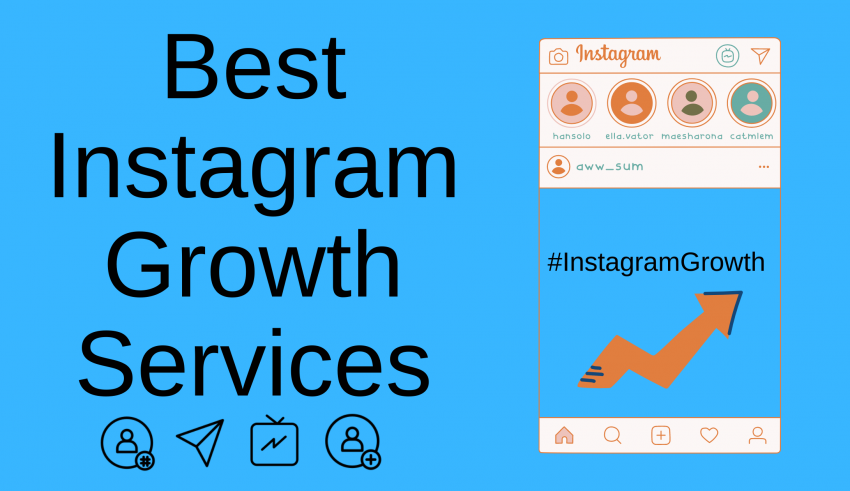 Are you looking for the best Instagram growth services to boost your presence and reach on the app? Well, there is no doubt about the fact that a successful online presence cannot be assured without Instagram.
The social media platform sees one of the highest users count globally. Not just this, the platform has slowly emerged as one of the best for the growth of businesses of all genres today.
Be it a brand, a business or even an individual, growing one's presence on Instagram does open many locks. This is the reason it is important to have professional assistance in achieving such targets.
With various Instagram growth services coming to the fore these days, our task has become easier. We have tried to pick only the best ones for you that can ensure organic growth and enhanced following for your "Gram".
Here's a list of the 15 best Instagram Growth Services online for you: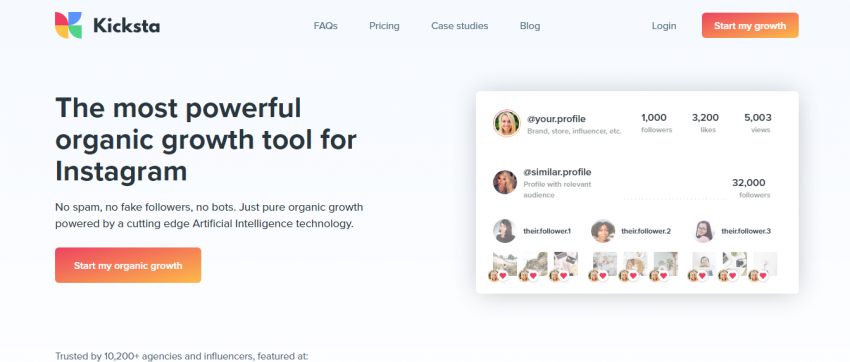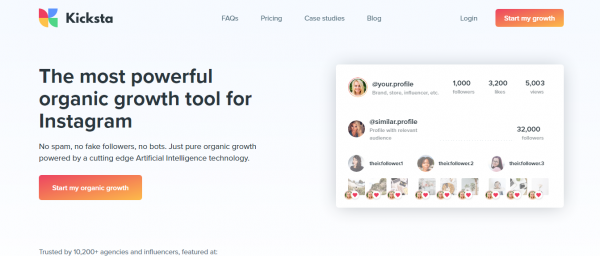 With so many Instagram growth services making multiple promises in the market today, it is important to filter out the real ones. Kicksta ensures that when you grow, there are no spams or bots used. It delivers only genuine followers in your basket which makes it stand out of the rest in the crowd.
Kicksta is one of the most popular and widely used Instagram Growth Service today. The platform puts AI technology to use to map and connect with potential followers on Instagram.
A sign up on Kicksta requires you to put in multiple information regarding your niche. This includes your competitors, your targets, your complimentary brands, and your area of expertise among others.
Next, the platform actively engages in targeting relevant accounts and individuals to help you grow. It 'kickstarts' the process of liking and following to get the same in return for you.
You can choose from between the standard and premium plans to boost organic growth for your Insta brand, but we would highly recommend you to go with the premium one to be able to enjoy all benefits.
Here are some cool features that make Kicksta one of the best Instagram growth services today:
Organic growth assured
Short-term commitments on a monthly basis
AI technology for active engagement
---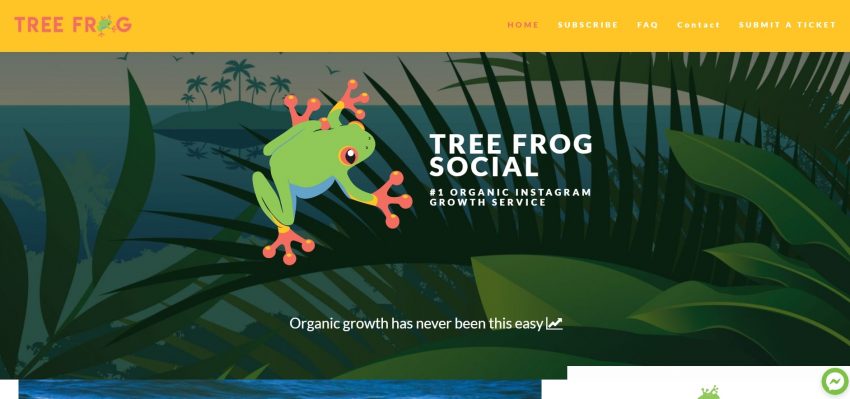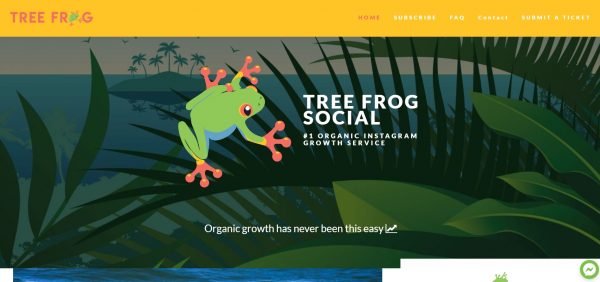 One of the 15 best Instagram growth services available today is Tree Frog. It assures faster Instagram growth in terms of both followers and engagements based on your niche. All you need to do is provide Tree Frog with names of similar accounts as yours and they set their plans of advanced targeting in motion from thereon.
The best part about using Tree Frog is the hassle-free experience they have to offer. Signing up on their platform takes no time at all. Besides, the information you need to provide is minimal and easy.
Although the growth is a little slow-paced, it is completely organic and hence long-lasting. You do not need to worry about being handed over fake followers and bots which strengthens your presence and engagement on the social media platform.
Here are some cool features that make Tree Frog one of the best Instagram growth services today:
Completely organic Instagram growth assured
No long-term commitments needed
Easy to sign up
The platform can be used for both Instagram and Twitter
---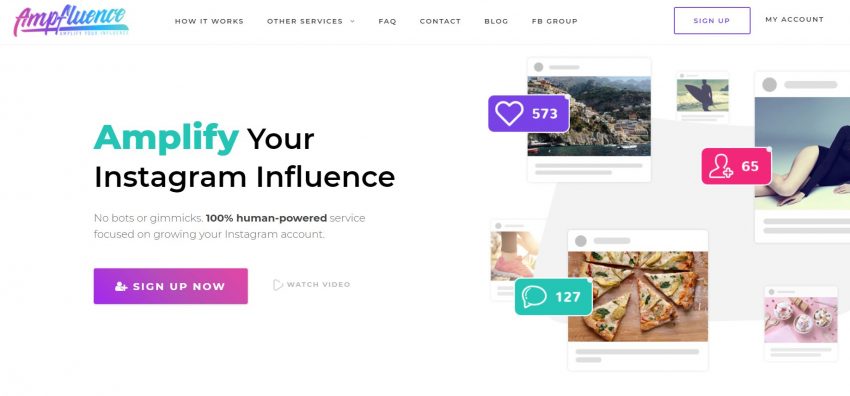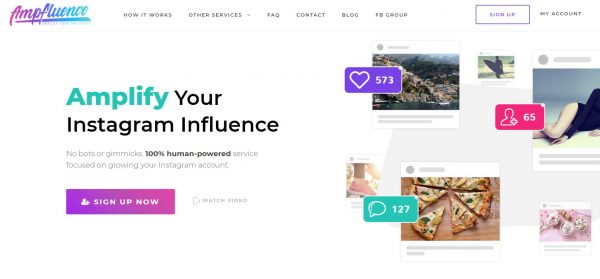 As the name suggests, Ampfluence is the best site to go to if you want to amplify your influence on Instagram. The platform caters to genuine organic growth on the social media platform.
It assured of '100% human-run service' which makes it clear that there are no spams and bots involved. Thus, you can rest assured that your investment is reaching the right targets.
Ampfluence begins with asking you simple and short questions not just about your account but also your vision. It could so happen that you have some short- and long-term goals in your mind for your Instagram presence.
After considering all this, Ampfluence begins its work of looking for the right people to target and engage with for your benefit. However, we have to mention here that Ampfluence is slightly more expensive than others on this list.
Here are some cool features that make Ampfluence one of the best Instagram growth services today:
Organic and genuine Instagram growth
Smart targeting and engagement methods
All-round email support facility
---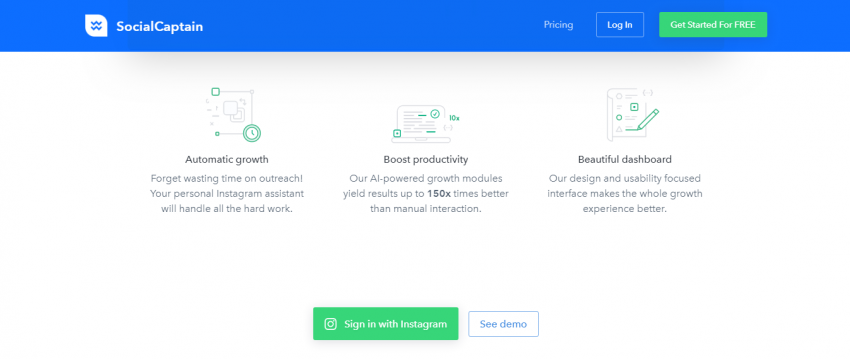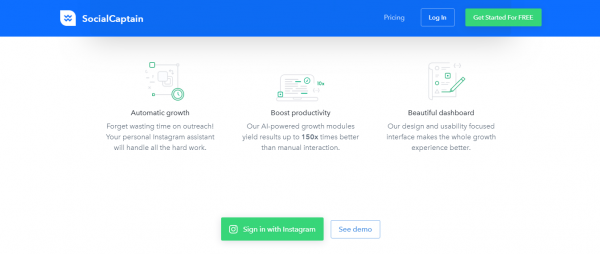 Quite often, we wish we had a social media manager or assistant who can take care of our account's growth. With Social Captain, this is exactly the kind of opportunity you have on board. The SocialCaptain Instagram marketing tool comes with AI-powered targeting features that ensure that it has a 150x more efficient reach than manual efforts.
The only effort from your side would be in terms of filling up data concerning your targets, competitors, niche and locations. This helps Social Captain formulate a target plan and approach suitable for your account. With time, Social Captain takes the effort of connecting with your target followers through direct messaging to foster positive connections.
The best thing about Social Captain is its offer of a 30-day free trial before you invest your money in its plan. Once you are sure you want to put your money on the platform, you can choose from their range of plan options. There is no compulsion of long-term commitments but there is an option to do so. Therefore, you can choose from their weekly, monthly, and annual package options and each comes with increasing discounts.
Here are some cool features that make Social Captain one of the best Instagram growth services today:
Flexible plan options
Free trial before actually making a purchase
Organic growth with no fake followers
Direct engagement with targets for positive relationships
---
Combin is like the perfect package when it comes to Instagram's organic growth. This is because it not just offers engagement with followers but also great content strategy tips and post-scheduling assistance.
In short, once you have an account with Combin you have a virtual assistant to guide you in your social media endeavors from head to toe.
The organic growth tool works pretty much the same as any other website on this list. The bonus is that of content and audience management. You can keep a tab on accounts that don't follow you back or have recently unfollowed you.
Also, you can use their feature of automated tasks to ensure that you don't have to waste time over repetitive actions such as direct messaging, content posting, and commenting.
Here are some cool features that make Combin one of the best Instagram growth services today:
Content and audience management
Automated bulk actions
Free trial
Long- and short-term commitments available
---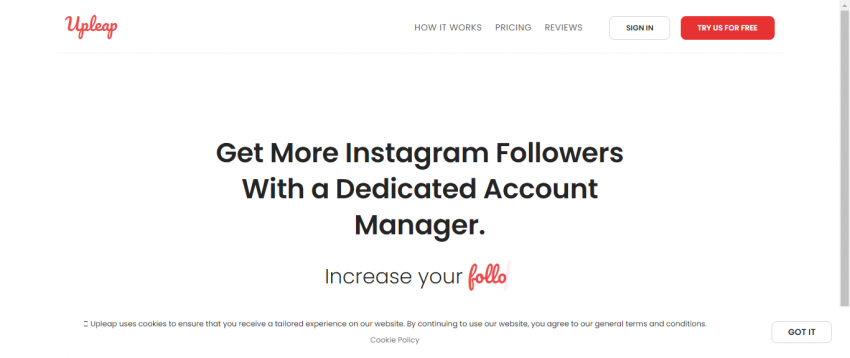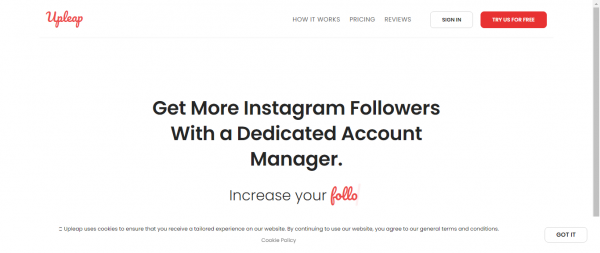 Another platform that offers the opportunity of engaging with a virtual social media manager is Upleap. True to its nomenclature, it helps you soar upward and take huge leaps in the world of social media marketing.
The guarantee of engagement with only real accounts signifies how strong their marketing game is. Besides, the platform boasts of 300% more engagement with audiences using their tool.
Upleap makes sure that you do not fall short of trendy hashtags, befitting accounts, and interesting content on your venture to become the next big thing on Instagram.
The platform offers a free trial, although just for three days, to help you get an insight into their smart targeting strategy. We highly recommend Upleap for those who are looking to expand their Instagram engagement among genuine followers over some time.
Here are some cool features that make Upleap one of the best Instagram growth services today:
Organic growth on Instagram guaranteed
Virtual customized social media account manager
Free trial to assess the platform's performance
Automated features to save your time
---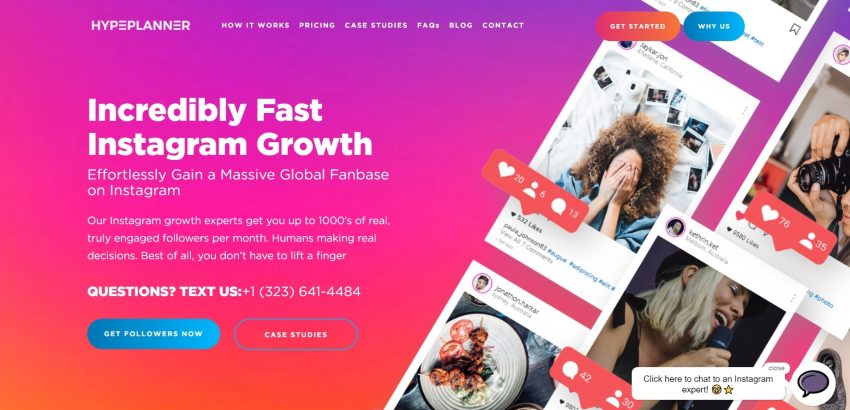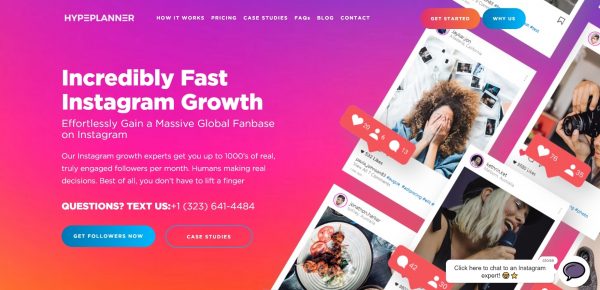 Working with HypePlanner is as easy as it gets. The Instagram growth service is widely lauded for its befitting features and almost completely automated approach. The result is that once you have signed up with them, you practically need to put in no extra effort to reach your growth goals.
HypePlanner begins by asking for some relevant information from you about your goals, your niche and your ideal target audience. They follow this up by coming up with amazing recommendations in the form of a plan to proceed further. The promise of 24 x 7 customer support is not one they fail to keep. Besides, you have the option of getting all your money back if you are not satisfied with their work.
Although everything about HypePlanner is amazing, we cannot place it on the numero uno position because of its pricing being on the higher end of the spectrum. Nevertheless, the service has a wide global fanbase for good reason.
Here are some cool features that make HypePlanner one of the best Instagram growth services today:
24 x 7 customer support
Extensive research for looking for potential targets
Organic Instagram growth with genuine followers
No long-term contracts; renew monthly
---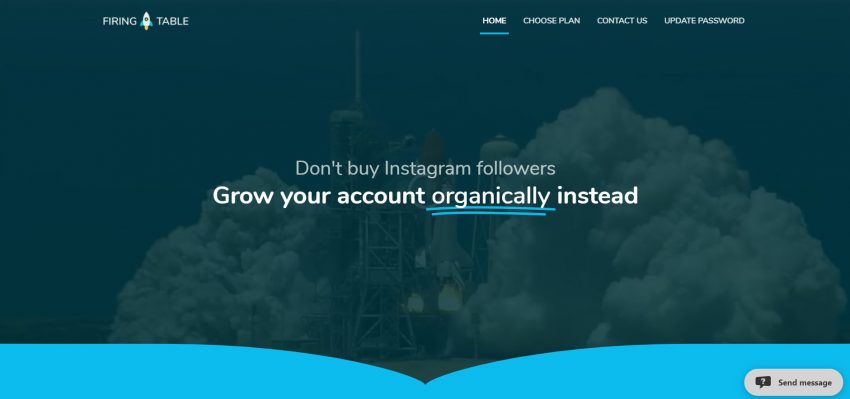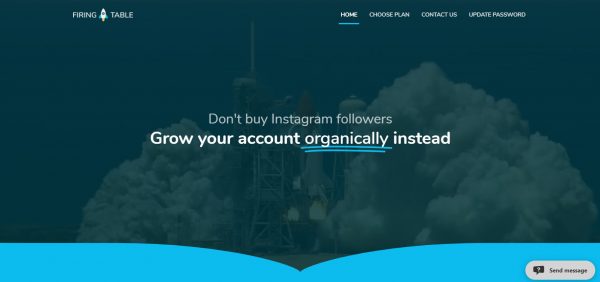 The features Firing Table provides are somewhat different compared to others on this list. Registering with the platform guarantees you a personal social media account manager who visits you to know more about your business and goals. This means that the platform offers face-to-face assistance and support, which is a bonus in this world of 'going virtual'.
Here are some cool features that make Firing Table one of the best Instagram growth services today:
Personal social media account manager for guidance and support
No extra efforts required – the manager handles everything from the beginning
Pocket-friendly pricing
---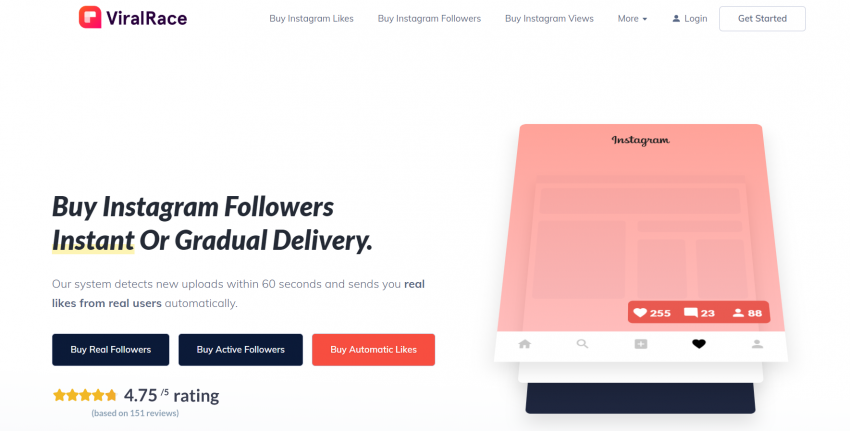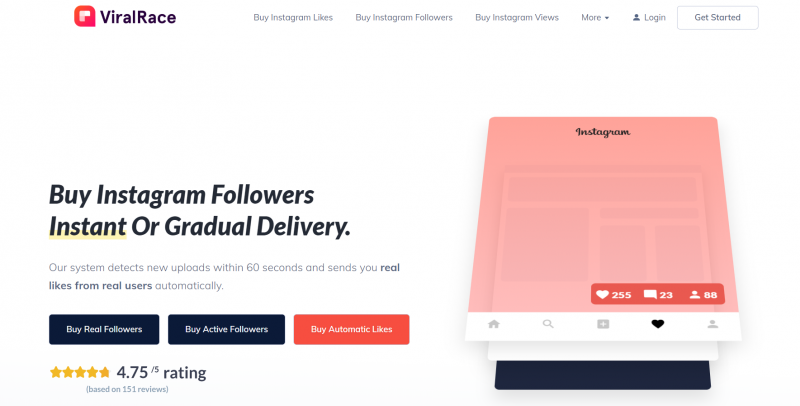 We cannot club together Viral Race with all the other Instagram growth services mentioned in this listicle. However, it still manages to deserve a mention because of its commendable performance when it comes to Instagram marketing and growth. The platform, unlike the others, focuses more on likes and not followers.
The one thing you can rest assured about is that the likes are not from bots or spams. They are all genuine users until whom your post has been made to reach.
It is in your hands how many likes you want to pour in on every post of yours so that the profile doesn't seem unnatural. The underlying idea is to make your posts 'viral' on Instagram and garner more and more attention with time.
Here are some cool features that make Viral Race one of the best Instagram growth services today:
Fast and automatic likes, views, and popularity
Genuine likes on posts adjustable according to wish
24 x 7 all-round customer support
No long-term commitments; renew on a monthly basis
---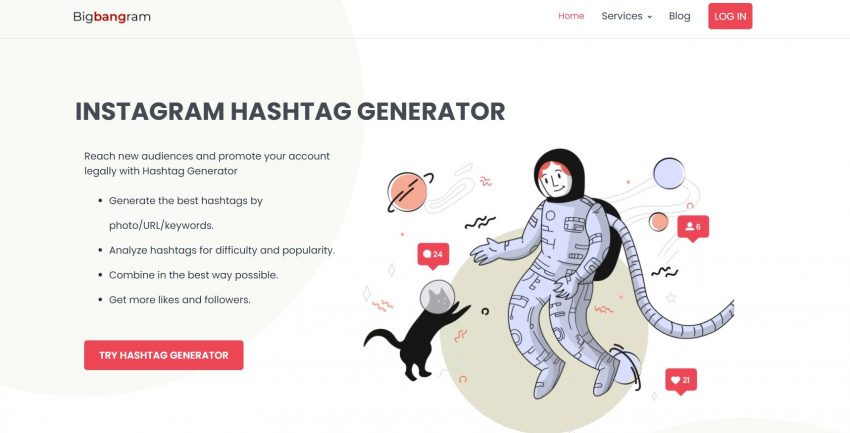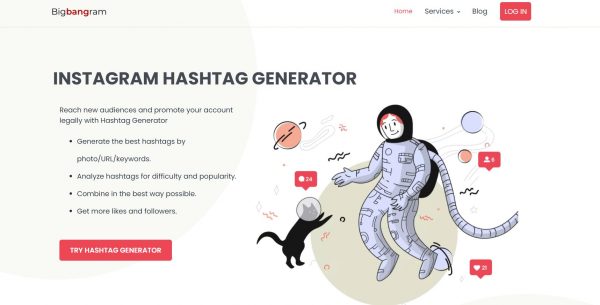 The real deal with BigBangram which makes it stand apart is its promise of 'six-in-one' service delivery. These six services include automated followers, likes, comments, direct messages, and posts for your account.
Therefore, what you are getting is a complete package. It takes care of not just direct and indirect engagement with the target audience but also content management and scheduling.
Here are some cool features that make Viral Race one of the best Instagram growth services today:
Variety of customized plans available based on your choices
Content management and publishing gets automated
Added features of comment tracking and posting module
---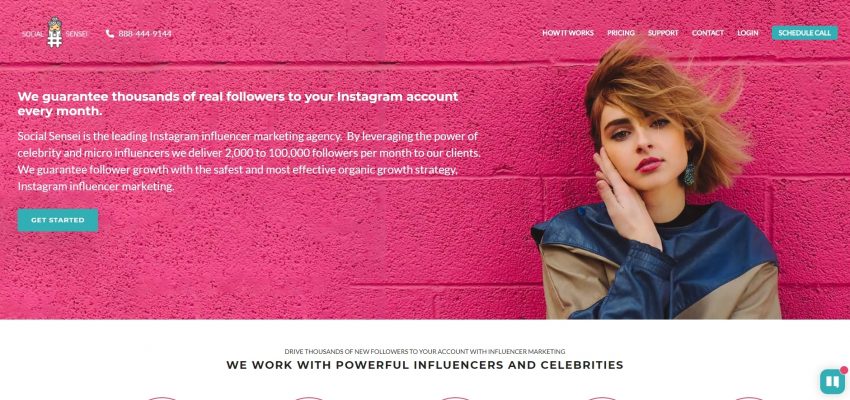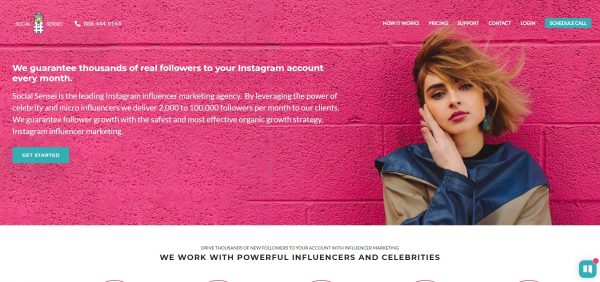 The best thing about the Social Sensei platform is that you can use it not just for Instagram but also for other platforms like Facebook, YouTube, Pinterest, and Tumblr. The platform comes with the promise of lending only genuine and organic Instagram growth for you. There are no bots, software, spams, or fake followers involved.
However, what you need to keep in mind is that Social Sensei works for long-term plans only. Every customer is provided with a social media account manager who takes care of all your needs.
This personal manager also helps you formulate a one-on-one long-term outline of your goals. Besides, Social Sensei also offers a complete package in the form of content strategy and creation, followers and likes, and so on.
Here are some cool features that make Social Sensei one of the best Instagram growth services today:
Assured organic growth
Personal social media account manager
Genuine followers
Advanced targeting approach
---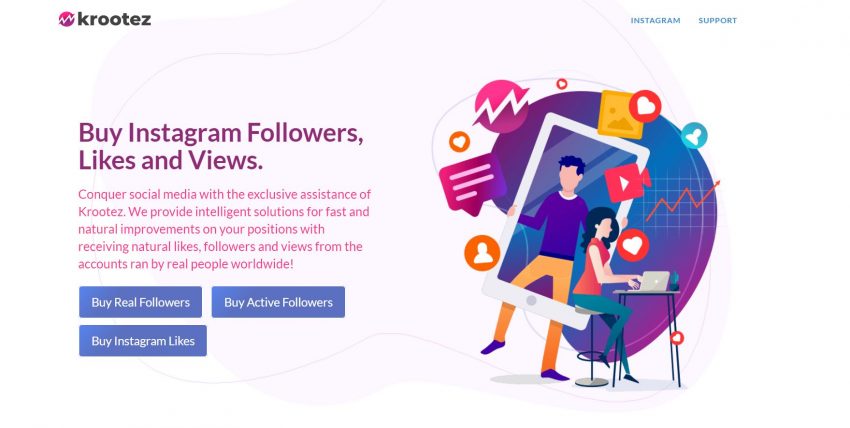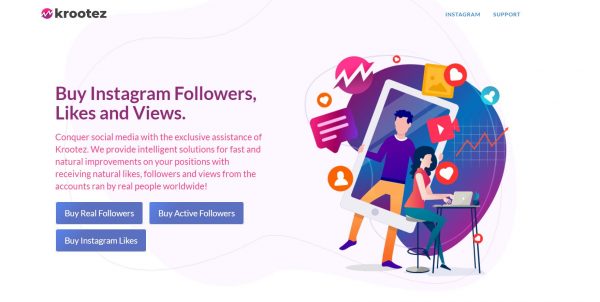 If you have some time to lend to your Instagram account's growth, then Krootez is one of the best long-term growth services to avail of. Firstly, the platform offers quite affordable pricing and plans.
Secondly, there is the assurance of getting only genuine audiences to engage with your content. This means you are getting not just growth but organic growth in the real sense with Krootez. The only thing different is that someone else is putting in all the effort for you while you can focus on content creation.
Here are some cool features that make Krootez one of the best Instagram growth services today:
100% organic growth guaranteed
Only real followers, likes, and comments
Affordable pricing like nowhere else
---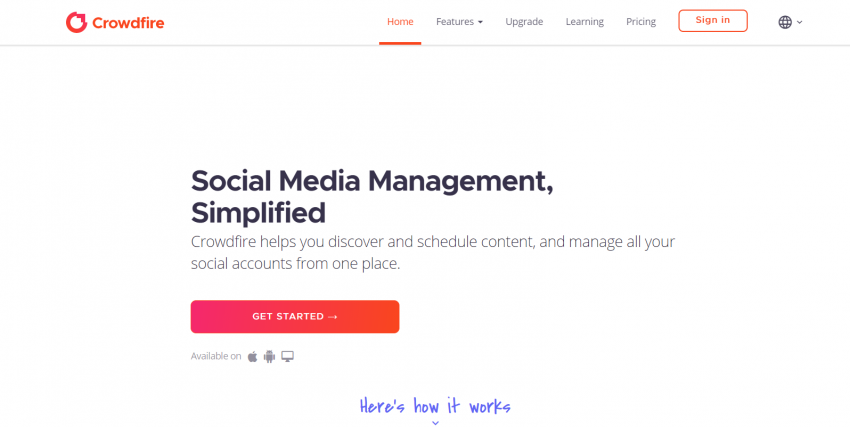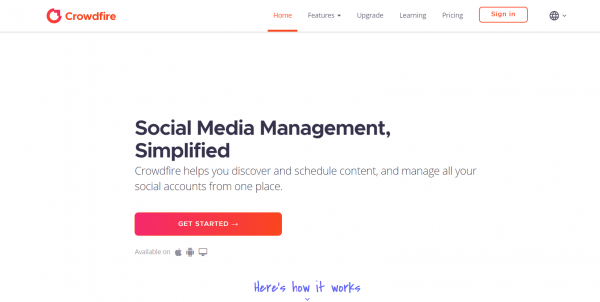 Crowdfire works slightly differently when it comes to providing Instagram growth service. It is not your conventional 'auto-like, auto-follower' service at all.
In a way, it can be said to focus more on content management and scheduling than target engagement for growth. The best part is that almost all its services are free. A premium plan only offers you more enhancement tools and features in your basket.
Here are some cool features that make Crowdfire one of the best Instagram growth services today:
Content marketing team to take care of your content as per your editorial calendar
Takes care of content curation and posting
Completely free of charge!
---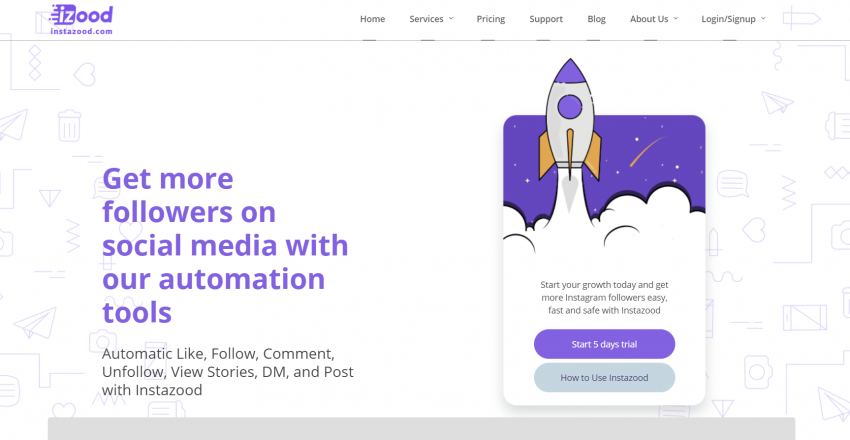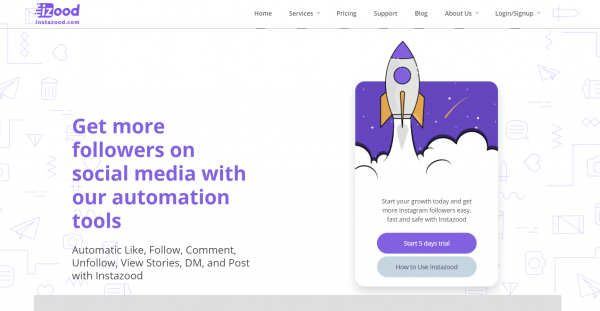 None can deny the importance of engaging directly with users and posts on Instagram for better reach and growth. However, doing that yourself would mean spending too much time on marketing rather than content creation. This is where Instazood comes to your rescue.
The Instagram growth service has multiple plans to offer depending on the kind of features you are interested in using. You can fix the number of likes you aim, the kind of target audience you wish to engage with, and the schedule of your upcoming posts. Instazood's efficient bot then takes over and manages everything for you while you work on content creation.
Here are some cool features that make Instazood one of the best Instagram growth services today:
Flexible pricing depending on the services you wish to avail
The bonus of content management and scheduling
---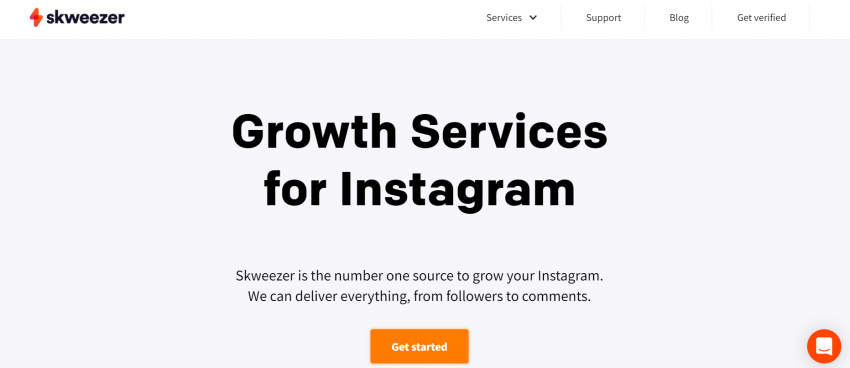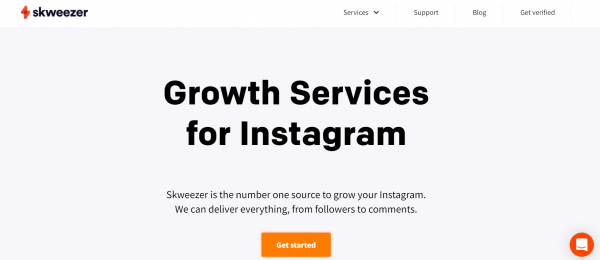 Skweezer works a bit different compared to others on this list. With Skweezer you are essentially buying followers, likes, and comments for yourself. You can rest assured that every follower or engagement that you get is genuine.
They get a share of your order payment as well. This is a great Instagram growth service for those who want results quickly and cannot wait for months to see results.
Here are some cool features that make Skweezer one of the best Instagram growth services today:
Quick and visible results without long wait times
No bots and spams – only genuine accounts engaged with
---
Conclusion:
It goes without saying that to become successful in the online world today, social media plays a key role. Therefore, one cannot compromise with their performance on social networking biggies like Instagram and Twitter.
While buying fake followers and likes is going to give you only short-term success, engaging with an Instagram growth service brings credibility, longevity, and success in real terms into the picture.
These days, everything that is viral is hit on the internet. Therefore, we would highly recommend engaging with such Instagram growth services for your benefit.