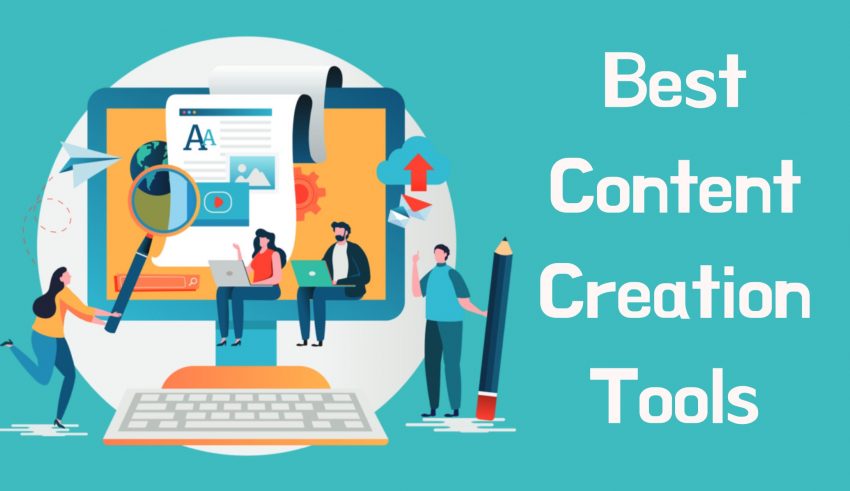 Content creation deals with creating materials for online platforms. You can say that a content creator is someone who contributes in providing information in different formats while targeting a specific audience with a specific context. They are the creator of any kind of information for different platforms but mainly focused on Digital Media. There are many compositions in which they create content such as:
Videos/GIF

Music/Podcasts

Articles/Blogs

Animations

Tutorials

Presentations

Infographics

E-Mail Marketing

E-Books/E-Courses/ Webinars

Promotions/ Social Campaigns
All these things are created by a content creator. A content creator can create many other things for different purposes. But, Many people mistake content creators for content writers. Well, You can say that they both work side-by-side, but they are quite different in reality. A content writer is someone who writes the content for digital media purposes but content creators are the ones who create those materials. 
For Instance, A content writer writes a script for the youtube video but, A content creator is the one that creates, records, and edits the video. A content creator can become a content writer as they can write the content for their materials but a content writer cannot become a content creator, they may need specific knowledge about certain applications/ features. They can gain knowledge in various ways but a content creator is the original creator of the work.
Here is a list of the few tools that the content originators can use for creating their works.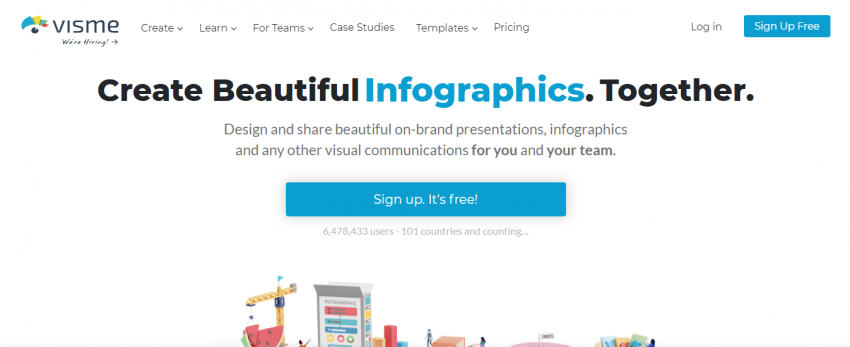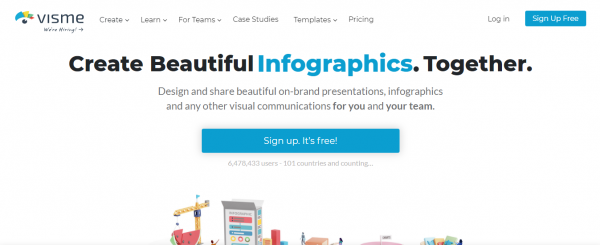 Visme is a content creation and collaboration platform owned by Unilever. It does not matter if you come from a design background or not, using Visme you will be able to create branded content which are of professional quality. You can make engaging presentation, visual documents, videos, graphics and infographics.
You can work on your individual project or work in a team to create the content you want. Visme will centralise all the media assets, required in your content, in one location. You can make printables, charts, reports, graphs and many more. Using the platform of Visme.co you can create, customize, share and present your content. So, if you are looking for a digital tool to help create visual and engaging content then head on to Visme.co.
---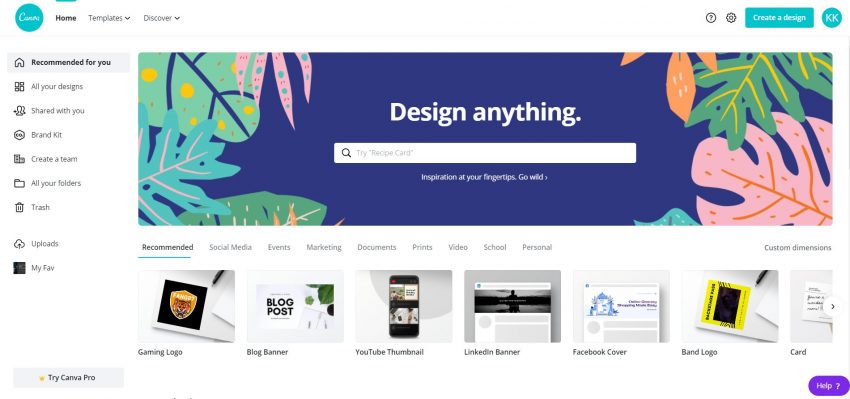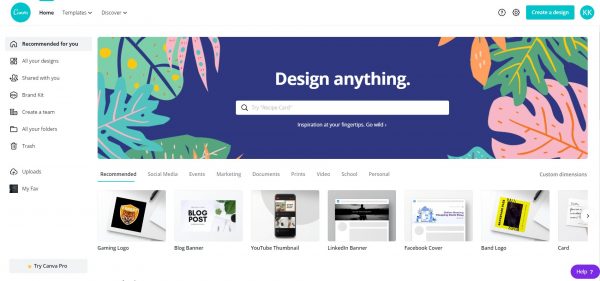 Canva is graphic design software that is used for creating and editing visual content such as social media graphics, posters, documents, and presentations. It uses the drag-and-drop feature and contains a variety of options to choose from.
It gives the feature of saving your works in the in-built cloud space of the platform. It is user friendly for those who are non-designers and can come in handy for the professionals. It contains various layouts for the different contexts for which the users access it. It contains design layouts for Facebook, YouTube, or any other social networking sites.
Cost: Free 
Premium Option: Available 
Purpose: Graphic Designing 
---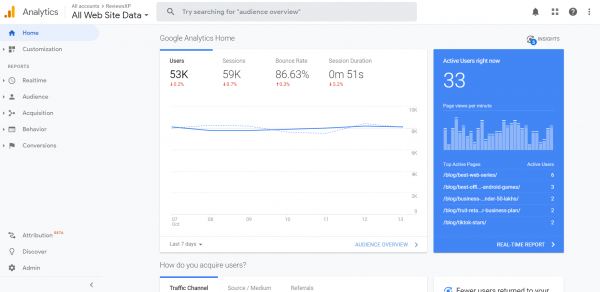 Google Analytics is a web analytic service provided by Google under the marketing platform of Google to the users who wish to know the performance of the website along with the session duration, bounce rates, pages per session, etc. by the users visiting their sites along with the source through which the traffic is accessing the site.
Google analytics shows the high-end and in-depth reports of the data which can be helpful for the user who is interested in getting to know the insights of the website traffic which helps them in getting to know their current performance and make changes which can help them get better.
Cost: Free 
Premium Option: Available 
Purpose: Web Analysis
---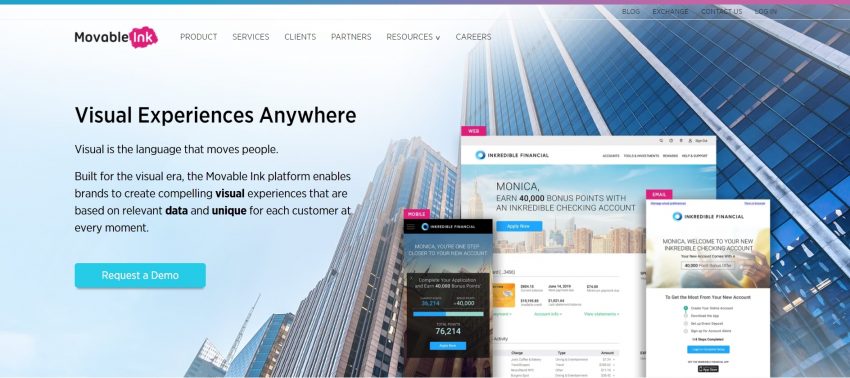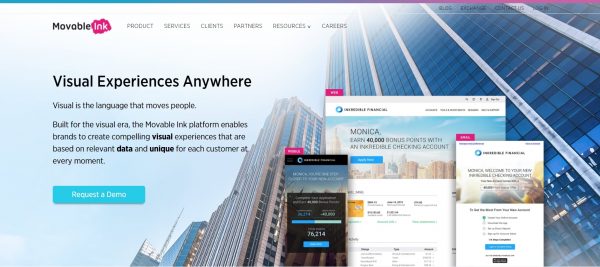 Movable Ink is one of the best e-mail marketing tools that help in making your e-mails into a real-time visual experience. It creates a platform for the companies to view their up-to-date information to the recipients of the e-mails.
It allows marketers to pitch their real-time content from the website and embed it into the e-mails. When the recipients open the e-mail, they would get the most updated and contextual data according to their location, time of the day, and the device on which the recipient is viewing the e-mail.
Some called movable Ink as the "Harry Potter of E-mails" because of the mails containing some sorts of codes in its HTML format, which makes it come alive and update real-time information.
Cost: Free 
Premium Option: Available 
Purpose: E-Mail Marketing 
---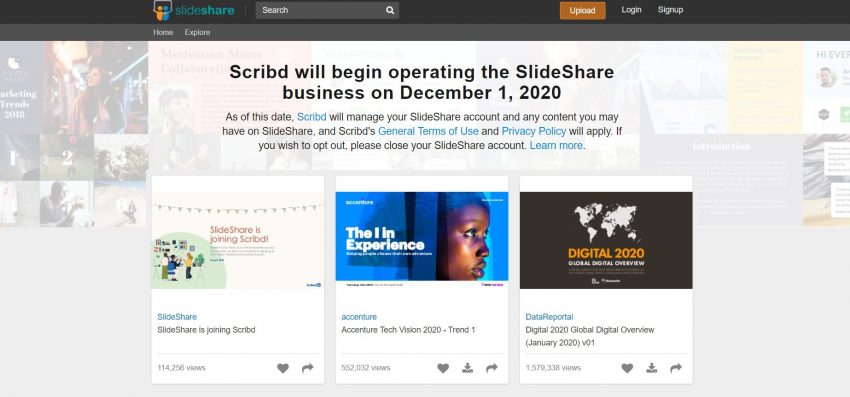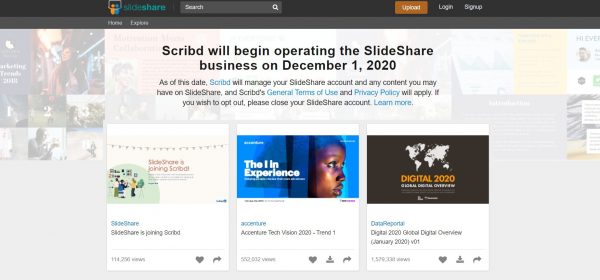 Slide Share is a hosting platform for professionals such as uploading contents, like Presentations, infographics, documents, and videos, publicly or privately in the PowerPoint, Word, PDF, or Open Document Format.
The advantage of this platform is that it is easy to access by all the devices, which makes it easier for the users to use it anytime or anyplace they want. Although being a slide hosting platform originally, it also allows users to host webinars and provides the users with the ability to rate, comment, and share the uploaded content. As Scribd has gained Slide Share from LinkedIn, it would follow the "general terms of use" and "privacy policy" of Scribd.
Cost: Free 
Premium Option: Available
Purpose: Hosting Platform 
---
Pixabay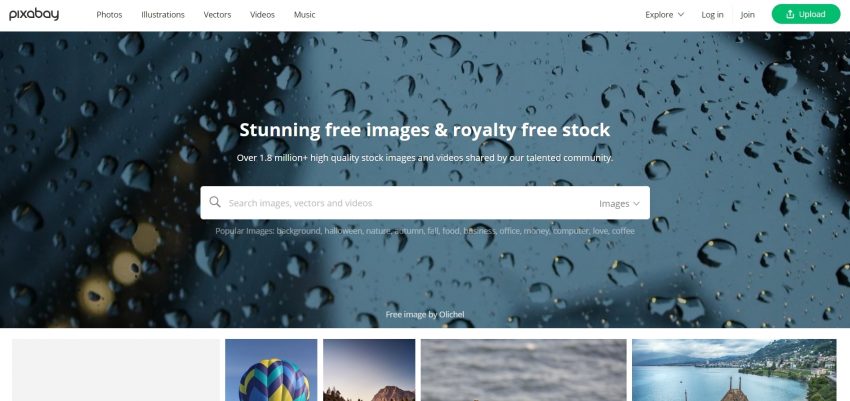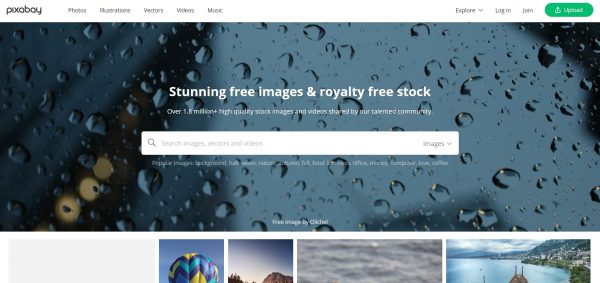 Pixabay is an international copyleft website that provides free-to-use photos, illustrations, vector images, and videos. Through Pixabay, you can access over 1.2 million stock images available free of cost.
The photos available follow a high standard of quality standards. To assure the quality and avoid the legal issues, all the photos uploaded on the site are checked by the staff members personally. The site is available in different languages, which makes it a hub for millions of users to visit the site. The users of the website are mainly loggers, graphics designers, authors, journalists, and advertisers.
Cost: Free 
Premium Option: Available 
Purpose: Graphic Designing
---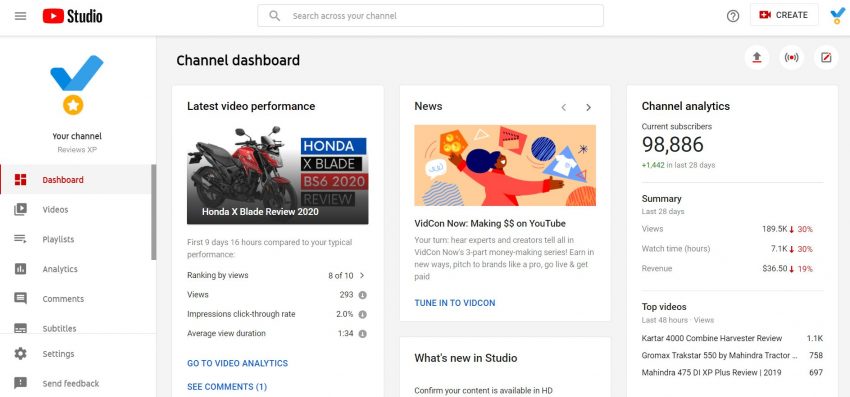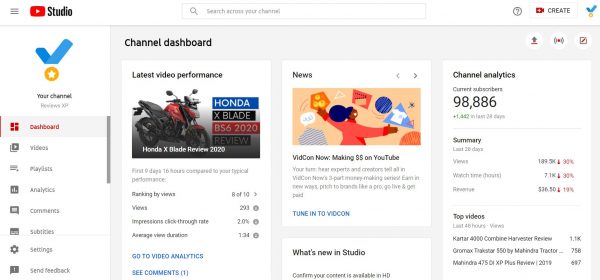 YouTube Analytics is an analytics tool customized for video content on YouTube. It helps you to analyze the duration of the video which is being watched, the age of the people who are watching the video, and the sources through which the videos are drawing attention and many other things that can help the analyzer with the prospects of the channel.
YouTube analytics tool generates watch time reports, interaction reports, and earnings reports which helps you in the overall and metric wise performance of the analyzer's videos. A thorough and in-depth analysis of the videos can help with the improvement of the videos and gain more attention from the target audience.
Cost: Free 
Premium Option: Available 
Purpose: Videos Analysis Platform
---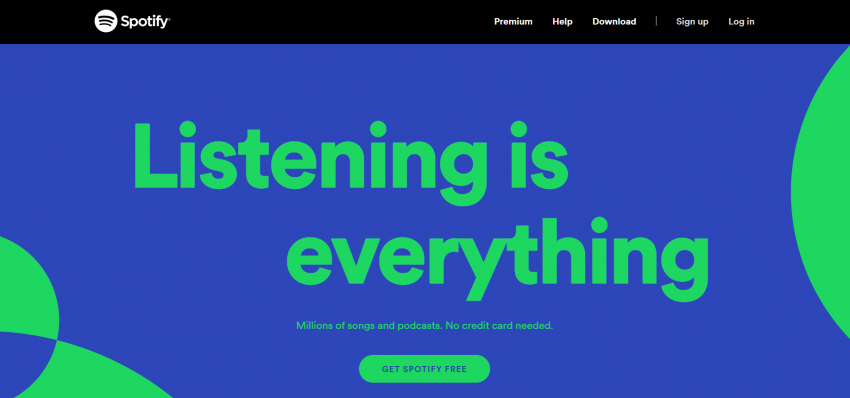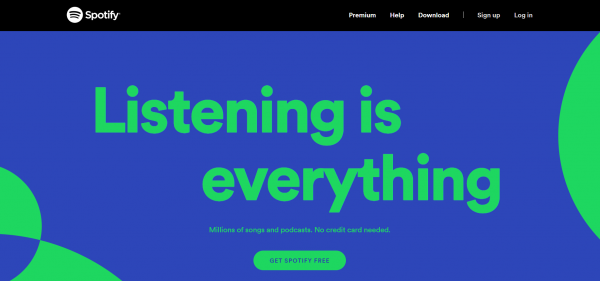 In 2015, Spotify introduced an additional feature called Playlist Targeting, which focuses on audience segmentation along with video takeovers and sponsored sessions for brands. Music has always been an integral part of life for everyone.
While traveling, while walking, or even sitting casually sitting, we use the company of Music for our day-to-day activities. It helps help brands by using the first-party data to track listeners across various devices and also allows the brands to target the audience based on activity and music tastes.
We can use it to encourage consumer engagement and brand awareness by creating playlists according to the details provided by Spotify such as who they are, what they're listening to, and when and how they're listening to the music. Information such as age, gender, geography, language, playlist, genre, time of day, device type helps brands to plan according to the preferences of the target audience.
Cost: Free 
Premium Option: Available 
Purpose: Podcast
---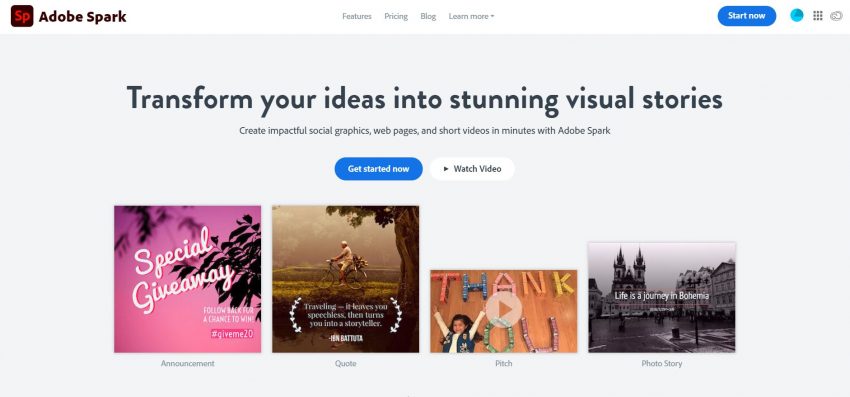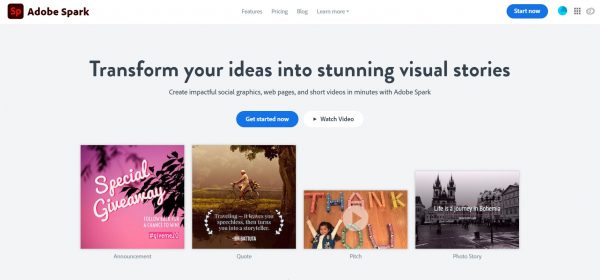 It is a set of three media- creation applications, naming, spark page, spark post, and spark video. The applications can sync with the iOS mobile apps which allows the users to create, edit, and share their visual creations from any device regardless of the time.
Although the search tool only allows the pictures with allowed creative commons license the users can import/export the images from their devices. It can create content for social media, businesses, and education.
It provides an entire collection of built-in templates and design options. It also provides an automatic saving option where all the designs you make are saved automatically on the cloud space on the web network.
Cost: Free 
Premium Option: Available 
Purpose: Graphic Designing 
---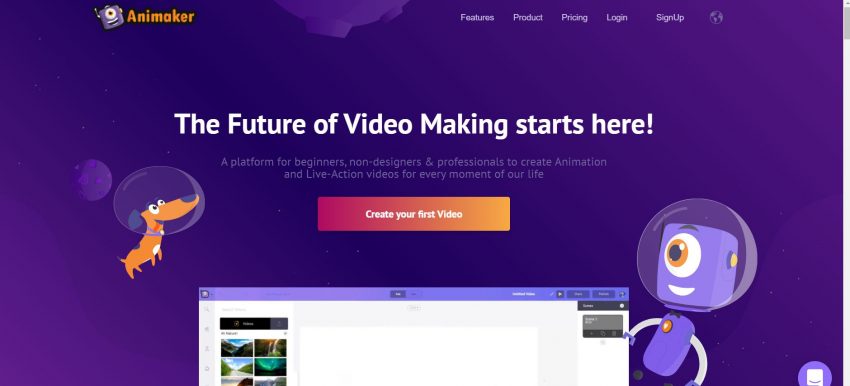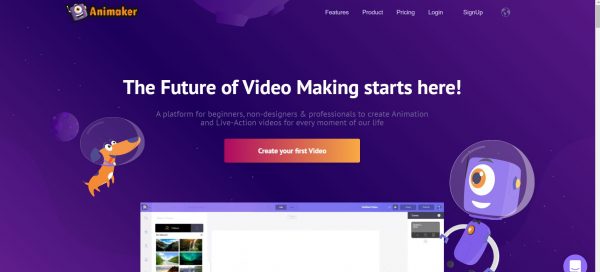 It is a Do-It-Yourself animation software. It can be a great tool for the content creator who is looking for a tool that can help them in making the videos that require basic animation featuring it.
We can add the animation into the videos with simple in-built characters and templates with drag-and-drop features. It is easy and fun to make the video with a few clicks and gives you an amazing result.
The applications contain 100M+ photos and 1000+ templates, which provides users with various options. The application is a web-based application and the designs can get saved in the cloud automatically after the users have created the designs.
The most interesting thing is that anyone can use it. From a student who is looking into making a classroom presentation video to a PR employee who is looking into the designs for their presentation video.
Cost: Free 
Premium Option: Available 
Purpose: Video Editing and Animation 
---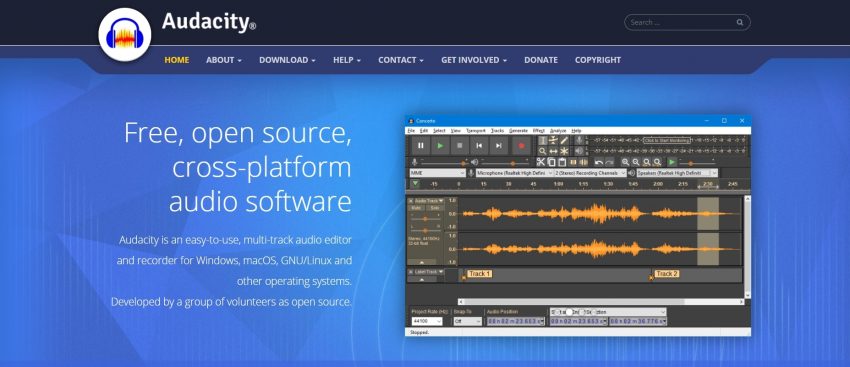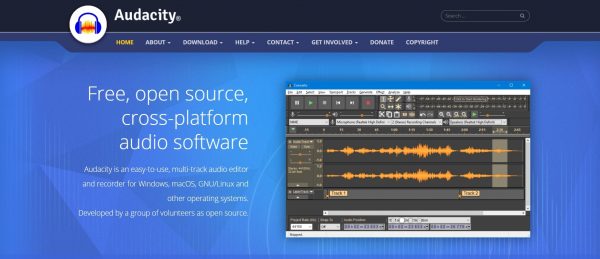 It is a great tool for content creators who are looking for an application for editing their recordings for a Podcast. It is an open-source digital audio editor that helps you with recording your audio, editing it, and adding effects through the plug-ins and can be used for enhancing the quality of the audio in different formats such as Wave, AIFF, MP3, and MP2.
It is available for Windows, Mac, OS, Linux, and other Unix-like operating systems. It is free of cost and is open-source software that makes it easy to access and can help you while you are looking for a tool to record better recordings. 
Cost: Free 
Premium Option: Available 
Purpose: Podcast
---
Conclusion:
All these tools can be helpful for all those content creators who are looking into making their content better with beautiful illustrations and amazing graphics at affordable prices and better efforts. You can use different tools and additional features for making new and more attractive content creations.
There are many other tools available online which can be adopted for the content creations as memes, videos, blogs, articles, podcasts, etc. They can be available for the Marketers, designers, and users who are looking into making the best out of the present resources into better content step-by-step.