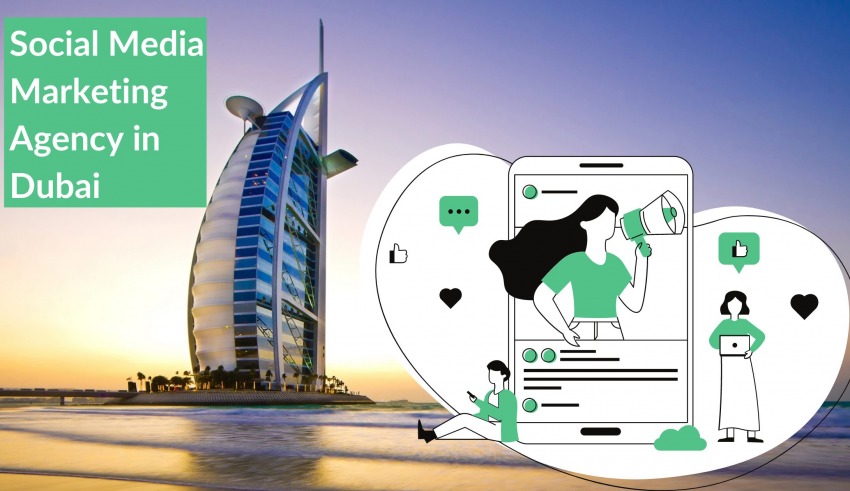 We have been surrounded by advertisements and marketing our whole lives. We have watched cheeky commercials, gazed at huge billboards, and listened to catchy audios promoting various things. Factually, advertising has been in use since as early as the 15th century. The mediums were different but the basic concept has always been the same. Marketing has seen the face of a lot of changes over time and it is currently riding the wave of Digital Marketing. Digital marketing is nothing but an internet-exclusive counterpart of traditional marketing. A big part of it is social media marketing which uses social media as the sole platform. Its rise has also called out for the need for social media marketing Agency. These agencies consist of experts that create and manage full-fledged marketing campaigns and their various aspects.
Dubai is an immensely developed region and has no shortage of opportunities. Social media marketing is flourishing here and so are the marketing agencies.
If you need any kind of assistance in marketing, here are the 10 best such service providers in Dubai.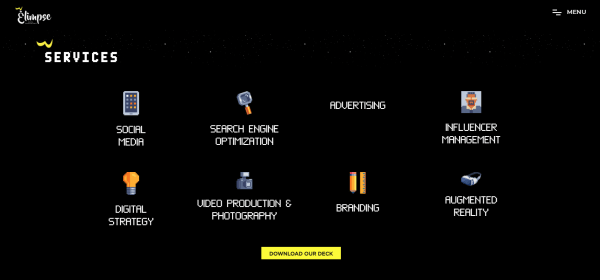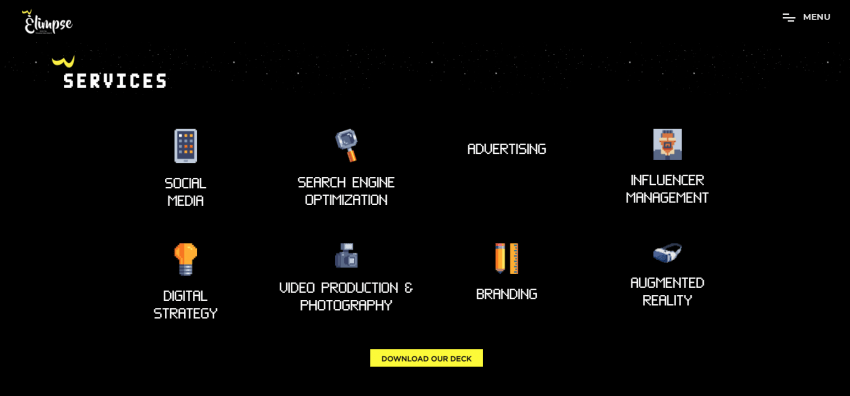 Glimpse is one of the most professional social media marketing agencies that you can find in Dubai. They also have the best-looking website thanks to their Star Wars themes design. The very first glance at it separates them from the rest. But there is more to them than just a beautiful presentation. They have the solutions for all of your social media problems.
Their website is proof of their creativity. This creativity is also reflected in the content that they help you create. Other than content, they are there to serve you with management and advertisements. They will take care of your community and make sure your paid ads max out their potential. The list of their clients is insane. It includes names like Disney, IMAX, Marvel Studios, Netflix, MGM, and the list could just go on and on for days.
Who It Is For:
Any business of any scale can invest in Glimpse and get a glimpse of all the good things for their social media.
---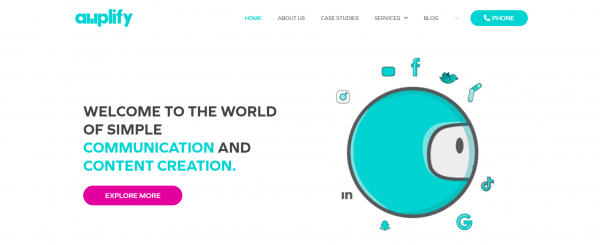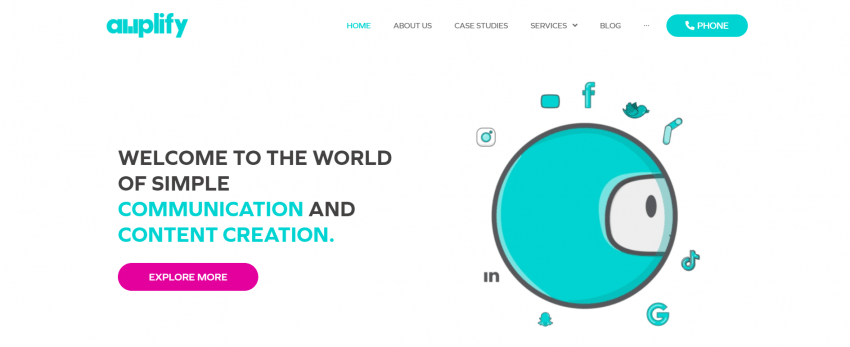 Amplify has been one of the most popular digital marketing agencies around the whole world. They have been working in this sector for over 25 years and have helped thousands of startups and businesses across the globe.
Nearly a decade ago, they opened a special branch for Dubai and without any surprise, it has been equally successful. They offer a whole wide range of services for social media marketing. It includes content creation, to begin with. They bring you effective ideas and help you maximize your full potential in content creation.
They also cover complete management of your social media from publishing to customer feedback. Insights and detailed reports of your performance are covered as well. Another thing that you can benefit from them is influencer marketing campaigns.
They help you track and make deals with the influencers that suit your business the best. Amplify boasts of a studded list of clients that includes Spotify, Victoria's Secret, and Fiji Water.
Who It Is For:
Amplify fit perfectly the needs of small to medium businesses and startups without blowing up the budget.
---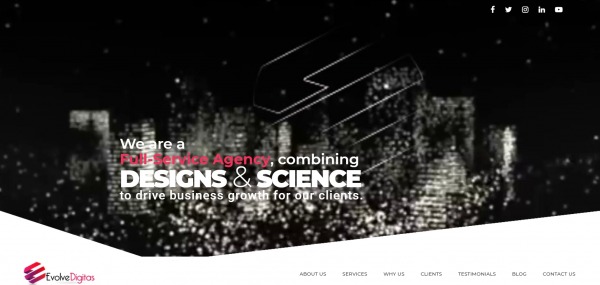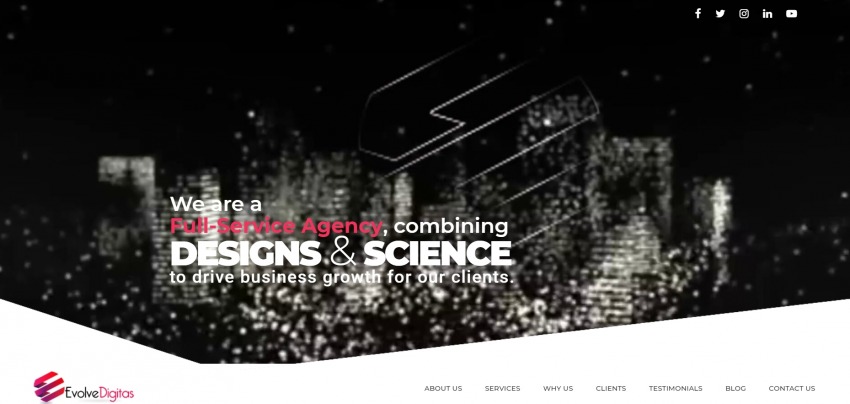 Evolve Digitas is a renowned name in the marketing industry. They have been working hard for years to build a good reputation and they have indeed succeeded at it. Today, they have branches over at many countries in the world. Their popularity and reliability make Evolve Digitas one of the best marketing agencies in Dubai.
You can take their assistance in both traditional and digital marketing but the matter of concern here is social media. Content is the most important part of any marketing and Evolve Digitas help you create the perfect content. Another service they offer is creating and managing ad campaigns. There is a team of experts behind them who know what audience to target with what type of ads.
They also manage your social media entirely to boost engagement and reach. Social media monitoring is another service you get from them. You can track your progress and study your performance with detailed statistical reports. The list of their clients includes the likes of American Express, Microsoft, Blueair, and Nokia to name a few.
Who It Is For:
Evolve Digitas can be helpful for anyone from small startups to large-scale businesses.
---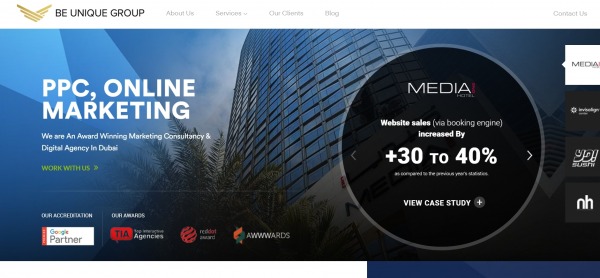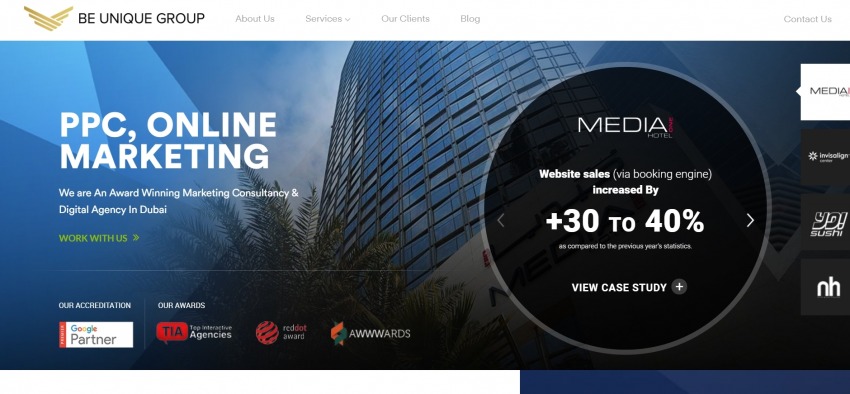 Be Unique is the result of a combined effort of many marketing experts. Even though the company itself began operating in 2008, the collective experience of those who made it possible is more than 35 years. Decades of excellence make this Dubai-based group one of the most reliable agencies at present.
You can count on them for services like website development, pay-per-click management, SEO, and social media management. For social media, they offer services ranging from content creation to insights & analytics.
They enhance your content to make it more attractive and effective. Your overall presentation can get a huge boost. They also give you social listening tools that will let you keep an eye on what users are saying about your brand on social media. Insights and analytics that they provide can help you determine the most favorable conditions for your content as well.
Be Unique has successfully served big names like Dubai Police, Renault, UAE Ministry Of Education, etc.
Who It Is For:
Be Unique works best for small and medium-sized businesses and startups.
---
Bruce Clay is an international brand of marketing. They have been working in this field for decades across 8 different countries. A special office for Dubai and the middle-east was opened in 2015 and it has certainly been going strong since then. The services they offer are SEO, pay-per-click marketing, and social media marketing.
They can do a whole lot of good for your social media and it starts with content creation. They create and publish the content that sells. You are also provided community management as a service. They deal with your audience the right way to ensure customer retention.
You can also have them create and manage your ad campaigns on different platforms. Social listening and analytical services are available as well to keep you ahead of the curve. Assistance in influencer marketing comes last but certainly not the least.
Who It Is For:
From small to international, all kinds of brands can and do use Bruce Clay.
---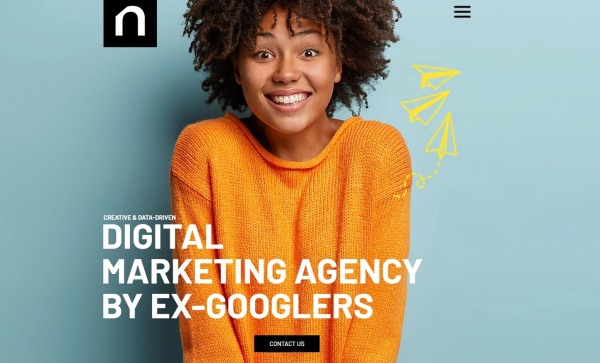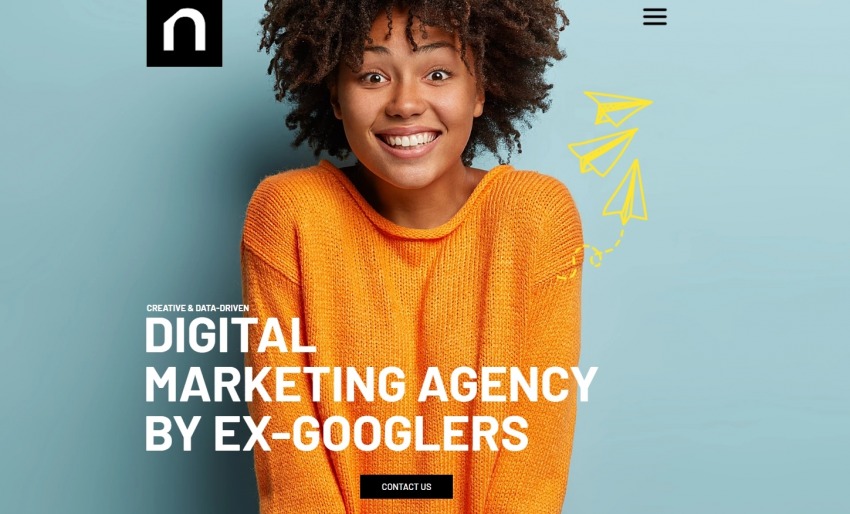 Novicom was founded in 2012 by a group of ex-Google employees in the Netherlands. Soon they made their way out to UAE before they finally hit their targets. Within 5 years of their existence, Novicom was working with the likes of Tomorrowland and Red Bull. 5 more years later in present, Novicom group stands proud as a leading marketing agency in Dubai.
They can go from creating marketing strategies for you to publishing the best content for your audience. Content creation is included in their services too. Along with content, they also help you create perfect ad campaigns.
You can have them manage multiple social media accounts along with your different communities. They know how to deal with customers and considerably increase the chances of customer retention. Lastly, they help you determine your performance and progress through reports and insights.
Who It Is For:
Novicom puts no restrictions on who can deal with them. From small startups to international brands, all can benefit from them.
---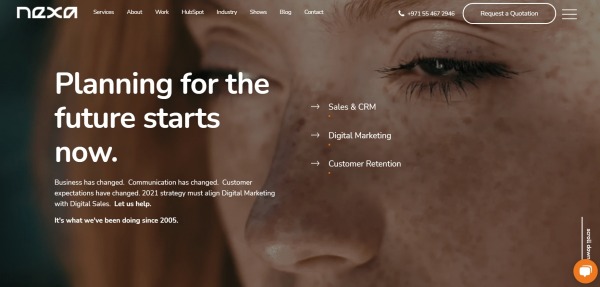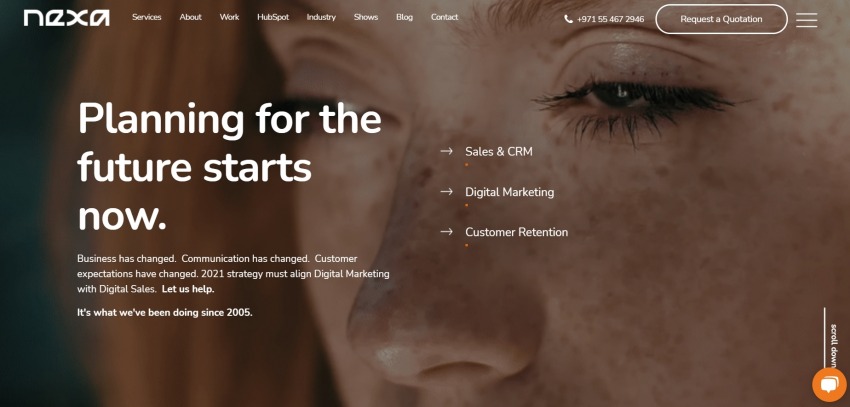 Digital Nexa is one of the most popular and experienced companies in Dubai when it comes to marketing. They have been operating as a digital agency since 2005. In the 20 years of their existence, they have managed to garner plenty of exposure and prestige.
They offer many types of marketing services apart from social media like SEO, pay-per-click, and website marketing. For social media marketing, they begin with the very foundation that is the content.
Their experts help you create content with trending ideas that are guaranteed to improve your results. There is a designated service for community management as well where customer feedback is dealt with. You can also get help in influencer marketing. Through their big connections, Digital Nexa will help you choose and partner with the right influencers.
Then there is social listening and reporting. This helps you keep up with what others are saying about your brand and how it is performing statistically on social media. What Digital Nexa offers and many others don't are social media training and workshops.
Who It Is For:
Digital Nexa is perfect for any and every size of business or startup.
---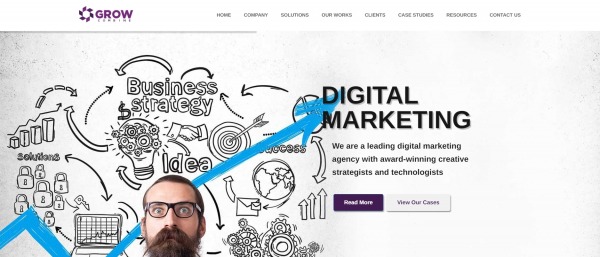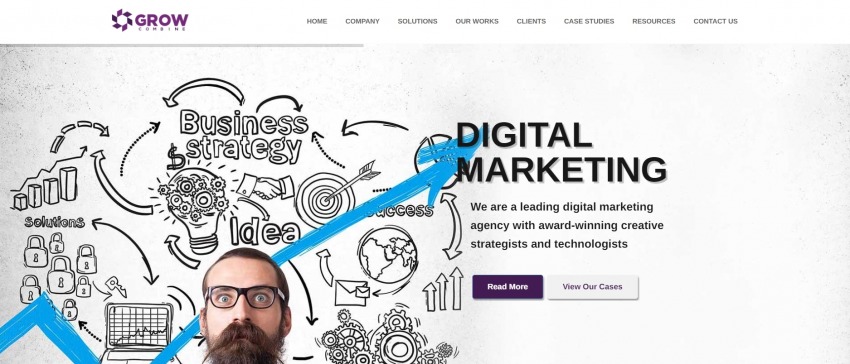 Grow Combine is a marketing agency that is spread over 4 countries including Dubai. It has helped businesses across way more than those 4 countries, however.
One of their most popular niches is branding works and creating logos for famous companies. But they also offer plenty when it comes to social media. Grow Combine can take care of all your marketing needs so that you can focus your energy more on your product itself.
The figures behind this website have expertise in content creation. They will upgrade your whole presentation to boost your brand's presence. You can also take their paid advertisement services to make the most out of any ads you pay for. The clients that they have served include big names like  Audi, Larsen & Toubro, and Airtel.
Who It Is For:
Grow Combine has helped hundreds of small startups and big businesses with promotions. Anyone can take the benefits of their services.
---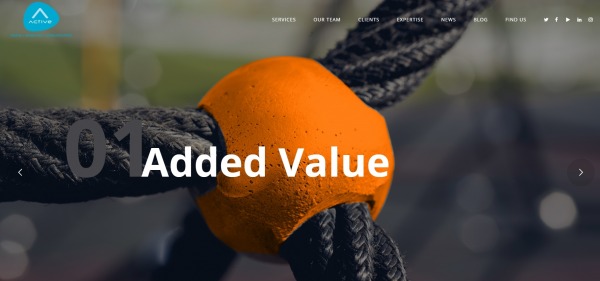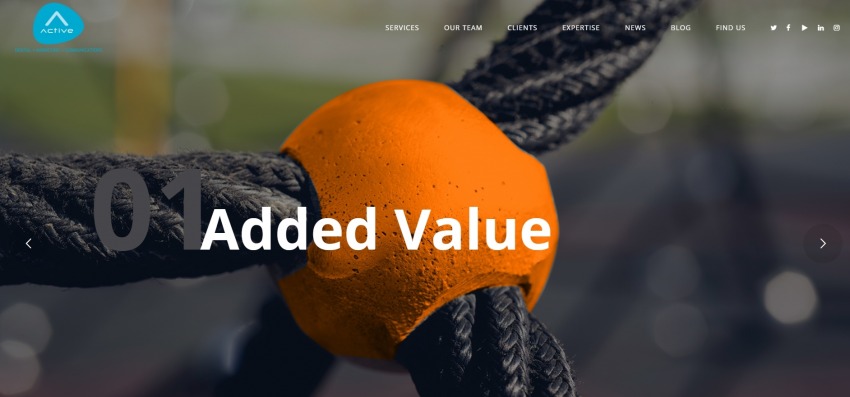 The DMC in their name stands for Digital Marketing Communications and pretty much explains what they do. Active DMC has been active since 2003 and their team has an experience of more than 25 years of marketing.
When it comes to social media, the first thing they can help you with is content creation. Specifically, they have expertise in video content creators. Whatever type of video content need, you can get it from them.
Along with content, they also help you with creating and managing ads and campaigns. You can take their services of community management to ease your burden as well. Plus, if customer interaction is not your thing, it is best to leave it to the experts. Social listening is another valuable utility they provide. It can keep you up with every single mention and tag related to your brand.
Some of the mention-worthy brands that they have worked with include Citrix, Zoom, FireEye, and Blizzard Entertainment.
Who It Is For:
Businesses and startups of any size and range can invest in Active DMC without a doubt.
---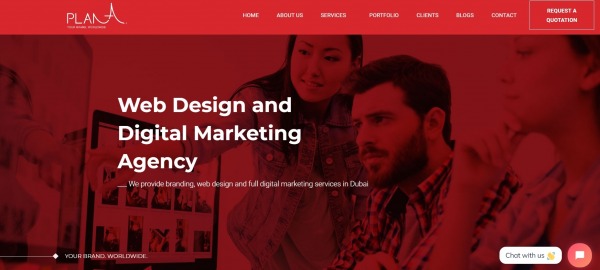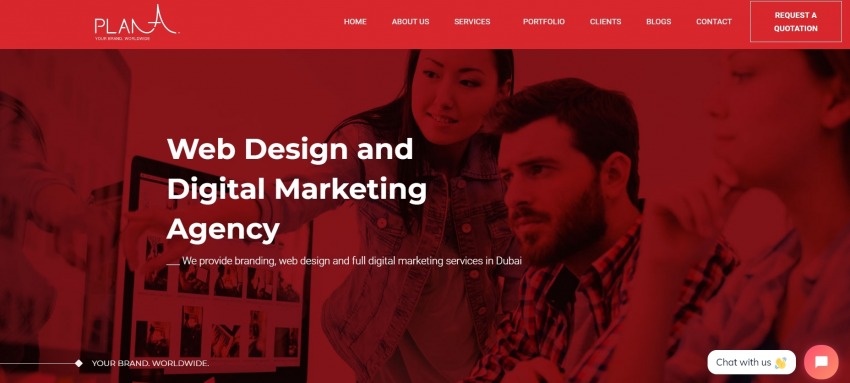 Last but not the least, Plan A is a Dubai-based marketing agency targeted at all kinds of marketing needs. They have active users across 12 countries and have successfully finished 220 projects with many brands. The list of the most esteemed clients that they have worked with includes Abu Dhabi Racing, the Government Of Dubai, Dubai Police to mention a few.
Plan A covers everything in your social media from its content to performance analysis. They create and suggest marketing strategies that would boost your performance.
If you are unable of creating visual content, you can count on these experts for quality work. They also create and manage ad campaigns with the right preferences that make the most out of the money that is spent on them. Other than this, you can also get complete insights and analytical reports on your performance and investments.
Who It Is For:
Many big brands use Plan A and there are no such restrictions that would hinder a small business from taking their services.
---
Conclusion
Social media marketing is not the next big thing anymore but a present phenomenon. It is already big and has garnered the attention of many brands over traditional modes of marketing. You can find accounts of nearly all major and minor brands on platforms like Instagram and Facebook.
As convenient as it sounds and considering the advantages it offers, social media marketing is not that easy. There are a lot of aspects that can make big differences which a common man does not know of.  For such aspects, you either need to be an expert or need the help of an expert. These agencies are those experts and the 10 names mentioned above are some of the best you can find in Dubai.