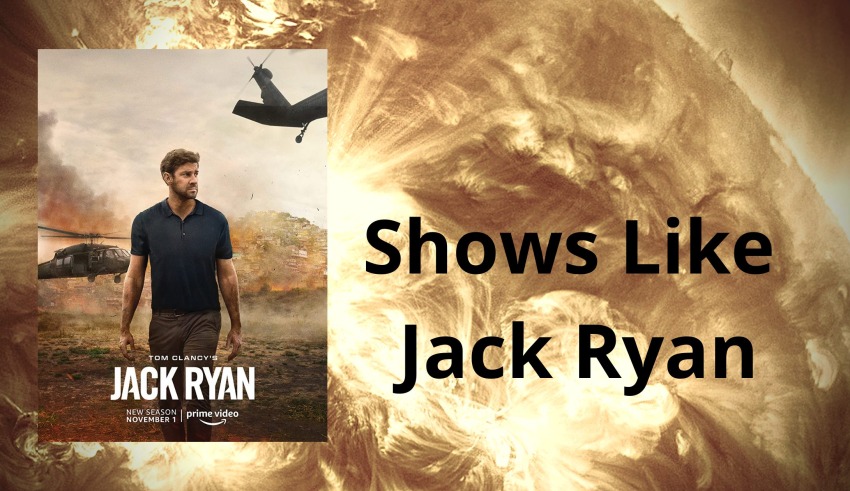 It has been a while since we saw John Krasinski, aka Jack Ryan, run around the world as an American hero. With just two seasons, Tom Clancy's most popular character, Jack Ryan, brought in an explosion of patriotism and politics that left us all wanting for more. Now that the third season is under production, there is excitement building up everywhere. Shows Like Jack Ryan story is unique and transformational.
It centers on the transition of jack from an intelligence specialist working behind the desk to a valuable asset on the field on a mission to demolish the terrorists. If you have already binged-watched both the seasons of Jack Ryan and are looking for similar shows to watch next, then we have some amazing recommendations for you.
Take a look at the list of ten best shows like Jack Ryan that feature similar political drama, action sequence, and thrilling storyline.
Hanna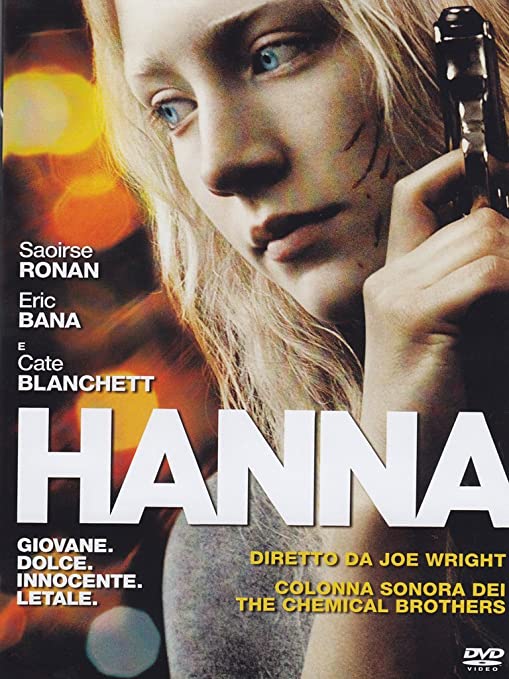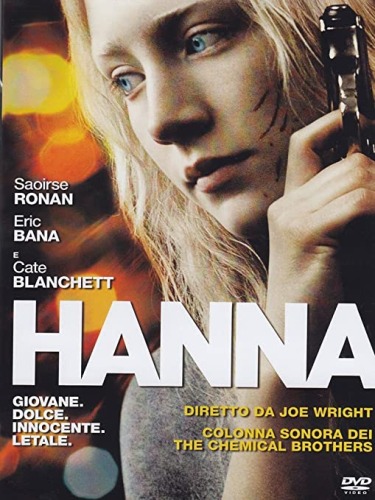 Available at Amazon Prime | Netflix
Hanna is a fantastic action thriller and coming of age drama that follows the journey of a prodigious young girl Hanna. It is suspenseful and packed with a lot of amazing action sequences.
Based on the 2011 movie of the same name, this show reveals the story of Hanna, who lives with her father Erik, a former CIA soldier who worked on some secret projects. One of the secret projects of the CIA involved the manipulation of young kids' genes that turns them into super soldiers.
When Erik realizes the truth behind the project, he takes his daughter and runs away to a Polish forest. As Hanna was growing up, Erik trained her to survive in rough situations. He also taught her to kill people when required. This training comes in handy when the CIA finds out their location to terminate them both.
Currently, there are two seasons of Hanna available online. The third season is said to release soon, so don't pass on this show. Watch both seasons to witness the extraordinary journey of Hanna.
---
Homeland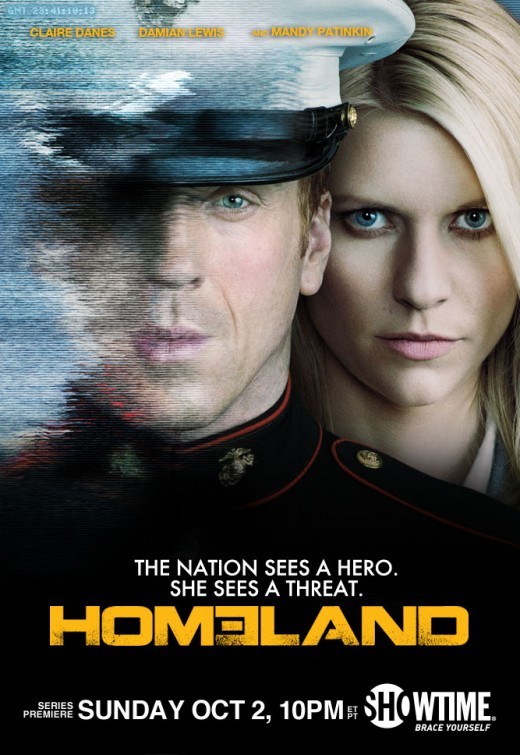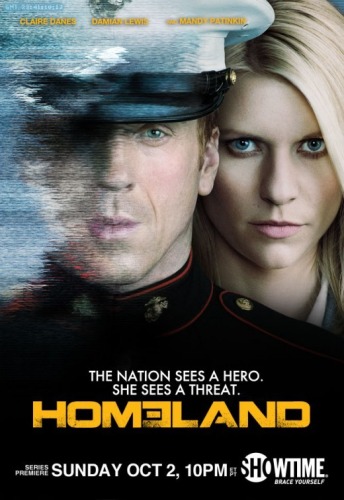 Available at Amazon Prime | Netflix
Homeland is a suspenseful political drama based on the Israeli series Prisoners of War which centers on the life of Carrie Mathison, a CIA officer (Claire Danes) who, despite being bipolar, is one of the top officers in her field.
She believes that a former U. S Marine Corps Scout Sniper Nicholas Brody (Damian Lewis) who is now held as a prisoner of war might pose a serious threat to the United States. The storyline grows from this point together with Mathison's ongoing covert work.
Carrie Mathison's volatile and unpredictable character reminds us of Jack Ryan's fearless attitude about doing any task at hand, no matter how risky it may be. So, if you are looking for a classic show like Jack Ryan, then try Homeland. It has eight seasons, so you can take your time and watch this award-winning drama series at your own pace.
---
Bodyguard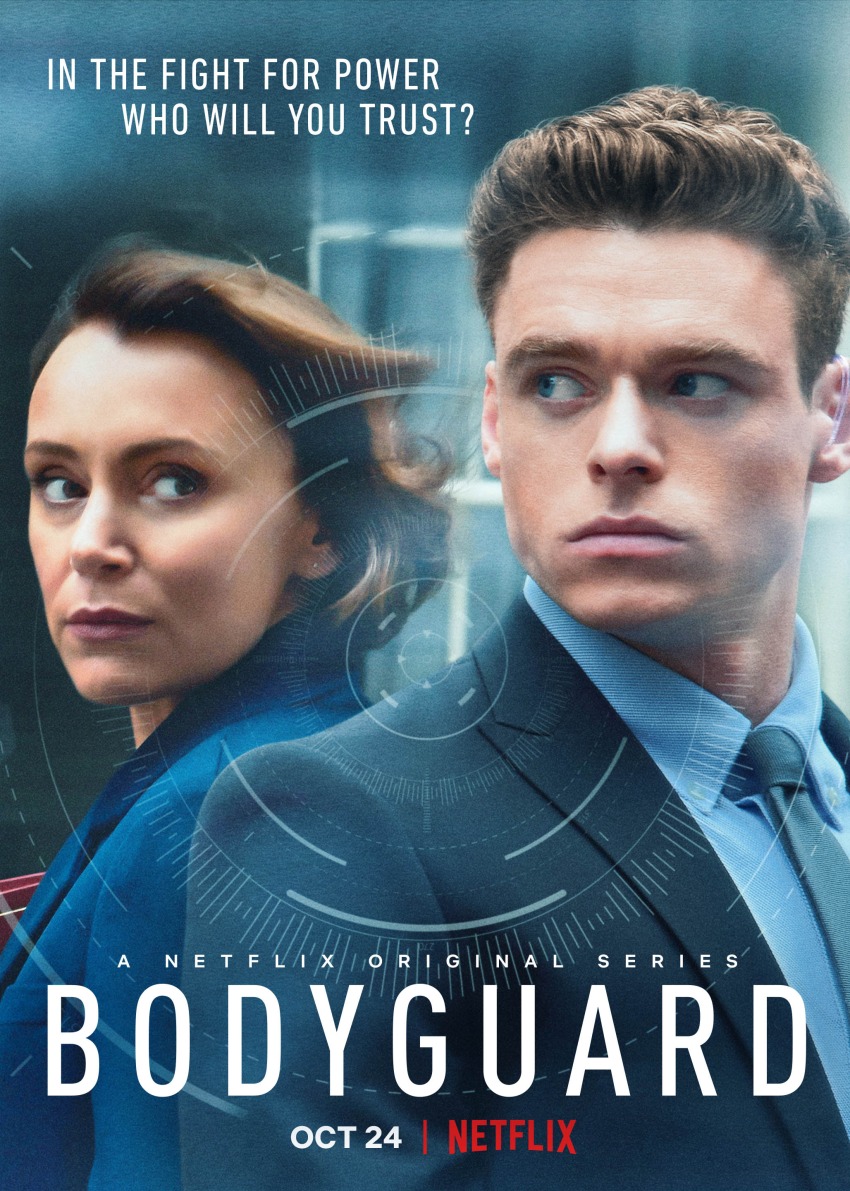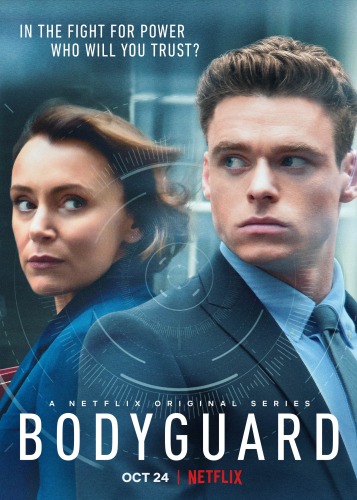 Available at Amazon Prime | Netflix
Bodyguard is a unique six-part police thriller drama that gained a lot of popularity right after its premiere on BBC. The theme of the show follows several discussion-worthy issues like the government's role in monitoring private information and the difficulties of living with PTSD in the modern world.
The story of Bodyguard revolves around David Budd (Richard Madden) a police sergeant and a war veteran with PTSD who has recently been appointed as the principal protection officer in London's local government for Home Secretary Julia Montague (Keeley Hawes). Although David has to protect the Home Secretary, he despises her way of playing politics in the government.
If you enjoyed the political theme in jack Ryan then you might find Bodyguard interesting to watch. You can find the two seasons of this show online on any streaming platform so go ahead and give it a try.
---
Designated Survivor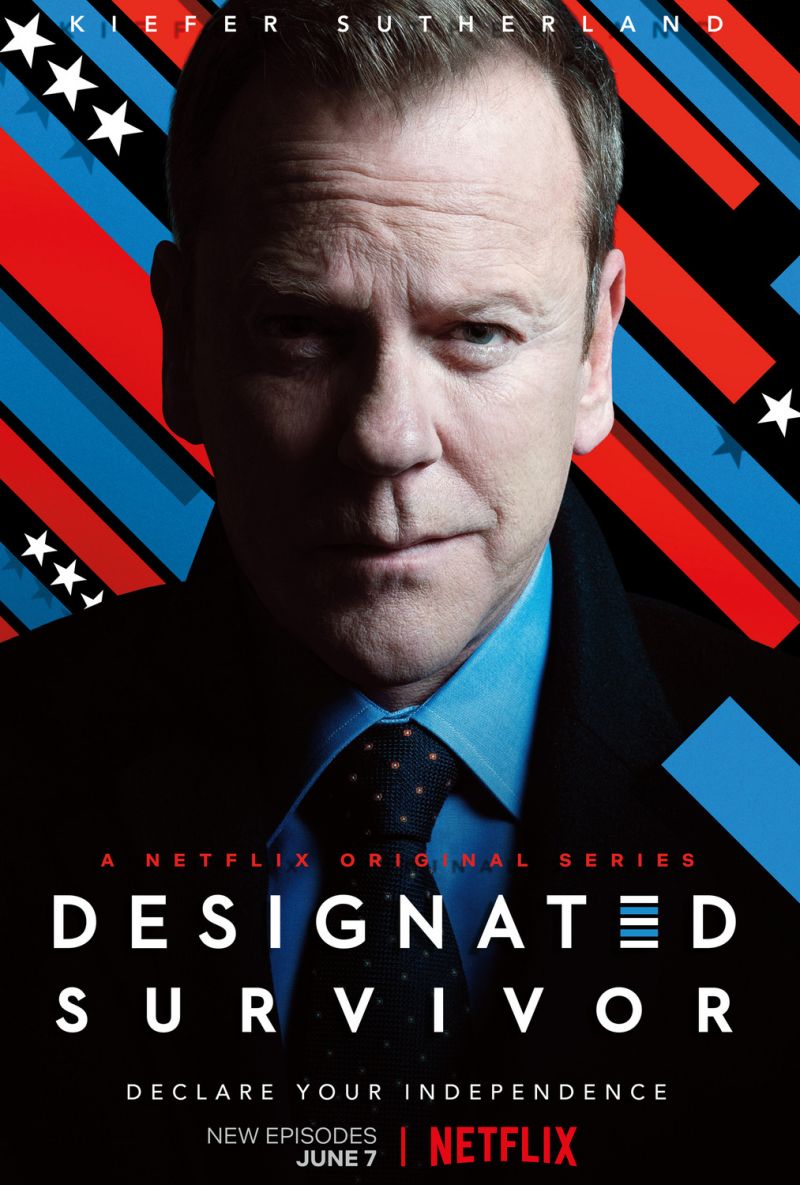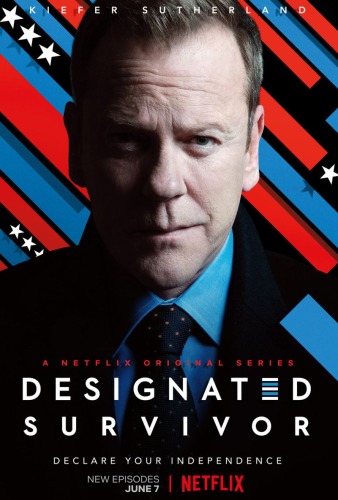 Available at Amazon Prime | Netflix
Another political drama from the American-Canadian TV series is Designated, Survivor. This show deals with the life of Tom Kirkman (Kiefer Sutherland), a U.S. Secretary of Housing and Urban Development who was kept in a safe chamber during an explosion that killed everyone ahead of him in the political line of succession.
After the deadly explosive kill, he suddenly finds himself ascending to the role of the President in the United States. Being inexperienced for the role, Tom struggles through his presidency while trying to unfold the truth behind the attack.
This government-based intriguing thriller is one of a kind just like Jack Ryan. It is fascinating to watch the beautiful character development and the flow of the storyline that takes you through lots of political conspiracies and discussions that are often hidden from the eyes of the public. You can stream the three seasons of Designated Survivor online and enjoy the thrilling drama.
---
The Looming Tower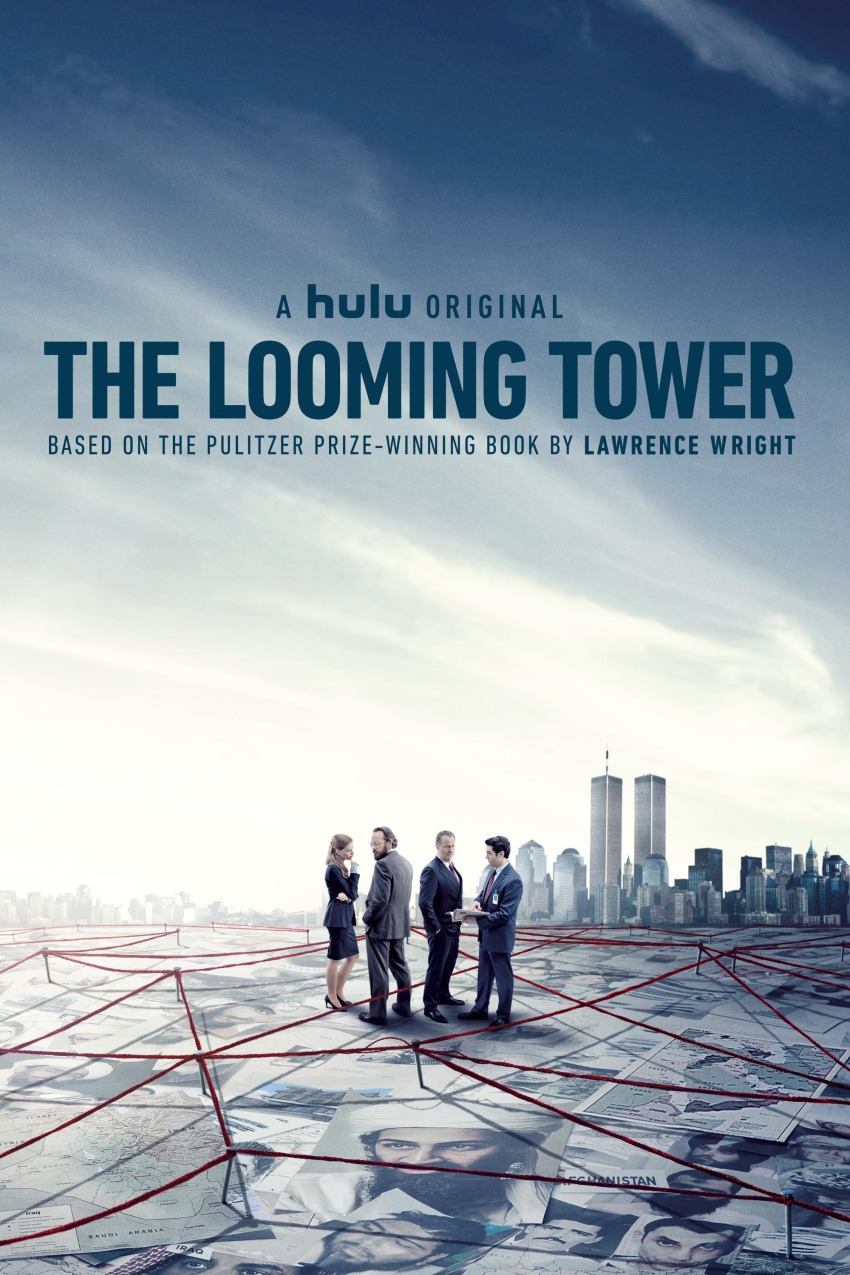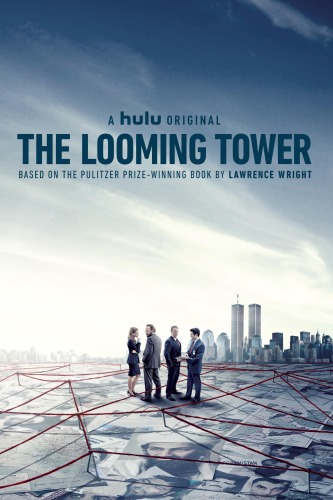 Available at Amazon Prime
Taking us back to the 1990s The Looming Tower is a ten-part mini-series that traces the growth of the dangerous terrorist on this planet Osama bin Laden and Al Qaeda. The show is inspired by Lawrence Wright's book of the same name and showcases how the increasing rivalry between the FBI and CIA might have been partly responsible for the tragic 9/11 incident.
The story follows a series of events happening between the members of I-49 squad based in New York and the members of Alec Station located at Washington D.C which are the counter-terrorism divisions of the FBI and CIA. Both the FBI and CIA fight for ownership of crucial information to prevent an imminent attack in the United States. But the result of this dispute costs many lives.
The looming Towers may not be as thrilling and action-based as Jack Ryan but it is definitely a compelling and well-crafted series. Ever since its premiere in 2018, it has received tremendous attention and praise for bringing forward the secrets of what went behind this tragic event.
---
The Night Manager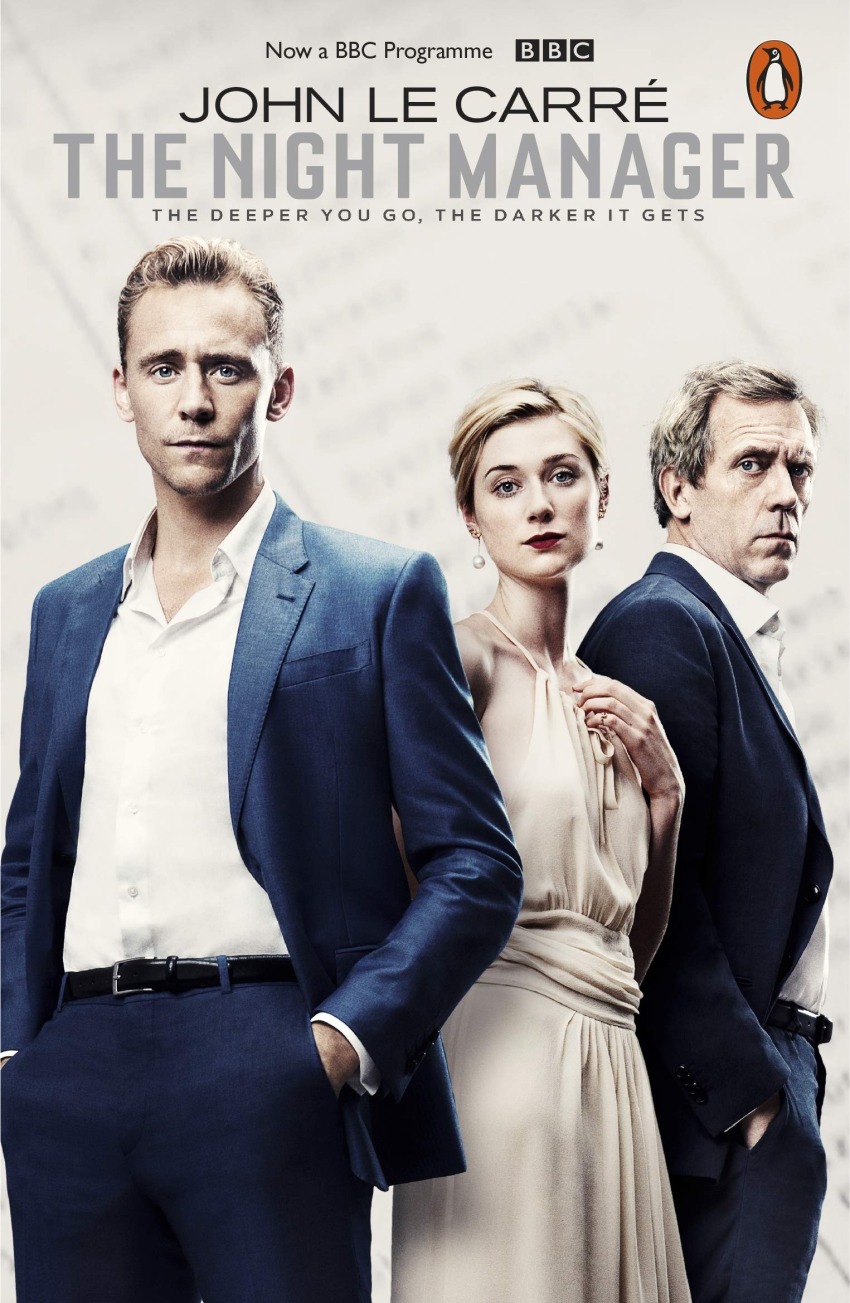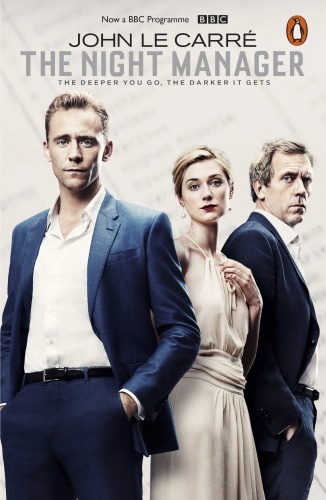 Available at Amazon Prime
Based on the master storyteller John Le Carre's internationally acclaimed novel, The Night Manager blows your mind with its suspenseful thriller storyline. The series follows the life of Jonathan Pine (played by Tom Hiddleston) who is recruited by the Intelligence operatives to bring down the most notorious arms dealer Richard Roper (played by Hugh Laurie).
Just like how Jack Ryan was tasked to move out of his desk job and become an Intelligence undercover, Jonathan Pine was similarly pulled out of the normalcy of his role as a hotel manager to work with the intelligence operatives.
The similar storyline and impeccable action scenes of the Night Manager make it one of the best shows like Jack Ryan. Currently, you can binge-watch all the six episodes of season one online.
---
Killing Eve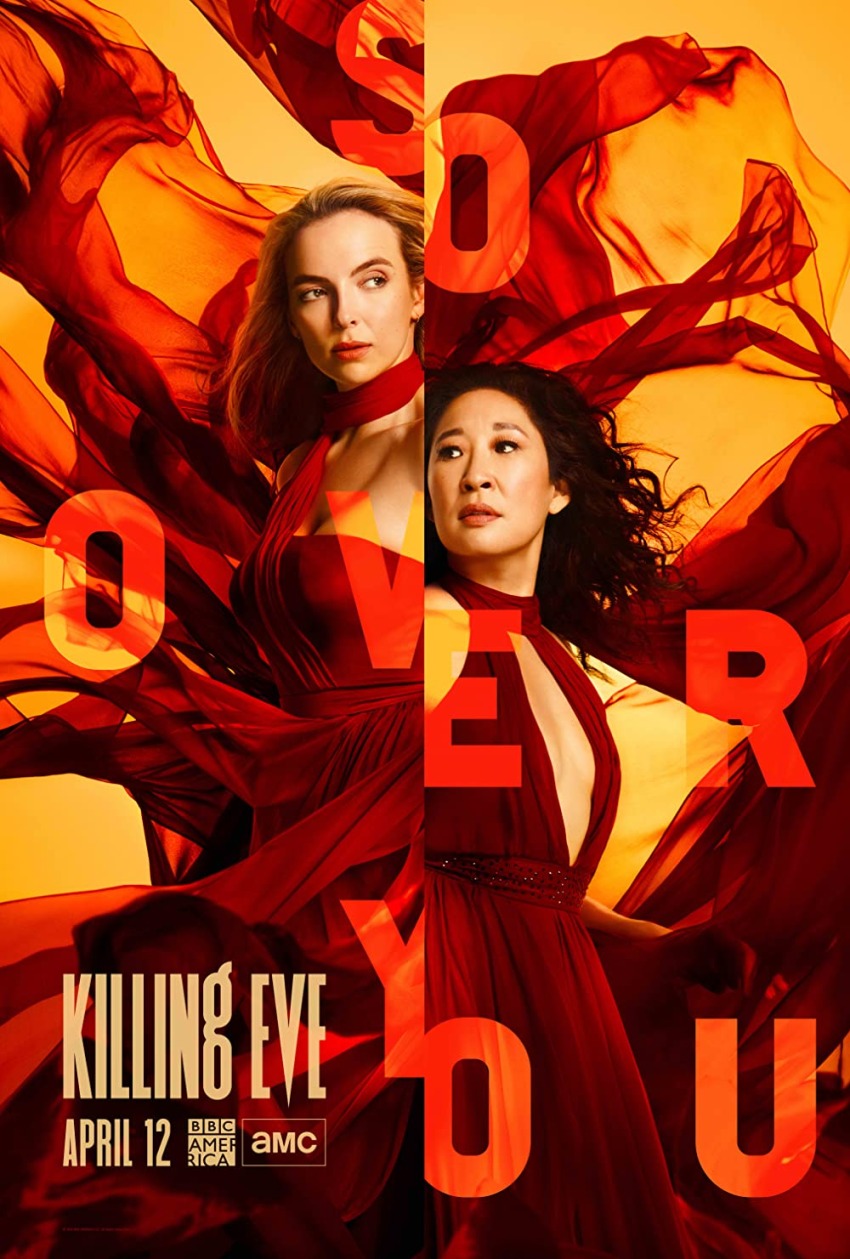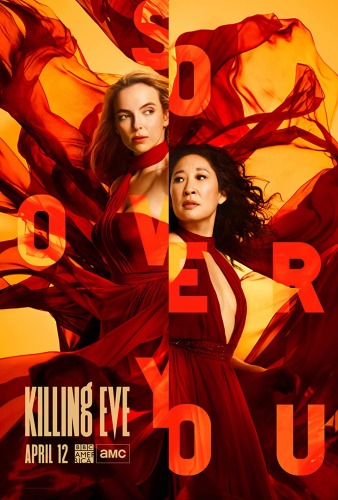 Available at Amazon Prime
Right after its release, Killing Eve became a sensation hit both nationally and internationally. Exploring the spy-thriller/dark comedy genre, this series won everyone's heart.
Based on Luke Jennings's popular novel series Villanelle, this show follows the life of a British intelligence investigator Eve (Sandra Oh) who is set on a mission to capture a psychopathic assassin Villanelle (Jodie Corner). As the hunt goes on, they find themselves developing a very strange obsession for one another.
Killing Eve is not your typical thriller series, the script is wickedly sharp and lead performances are phenomenal. With three seasons out already, Killing Eve is set to release its fourth and final season soon. So, hurry up and binge-watch the show to gear up for the showdown.
---
The Americans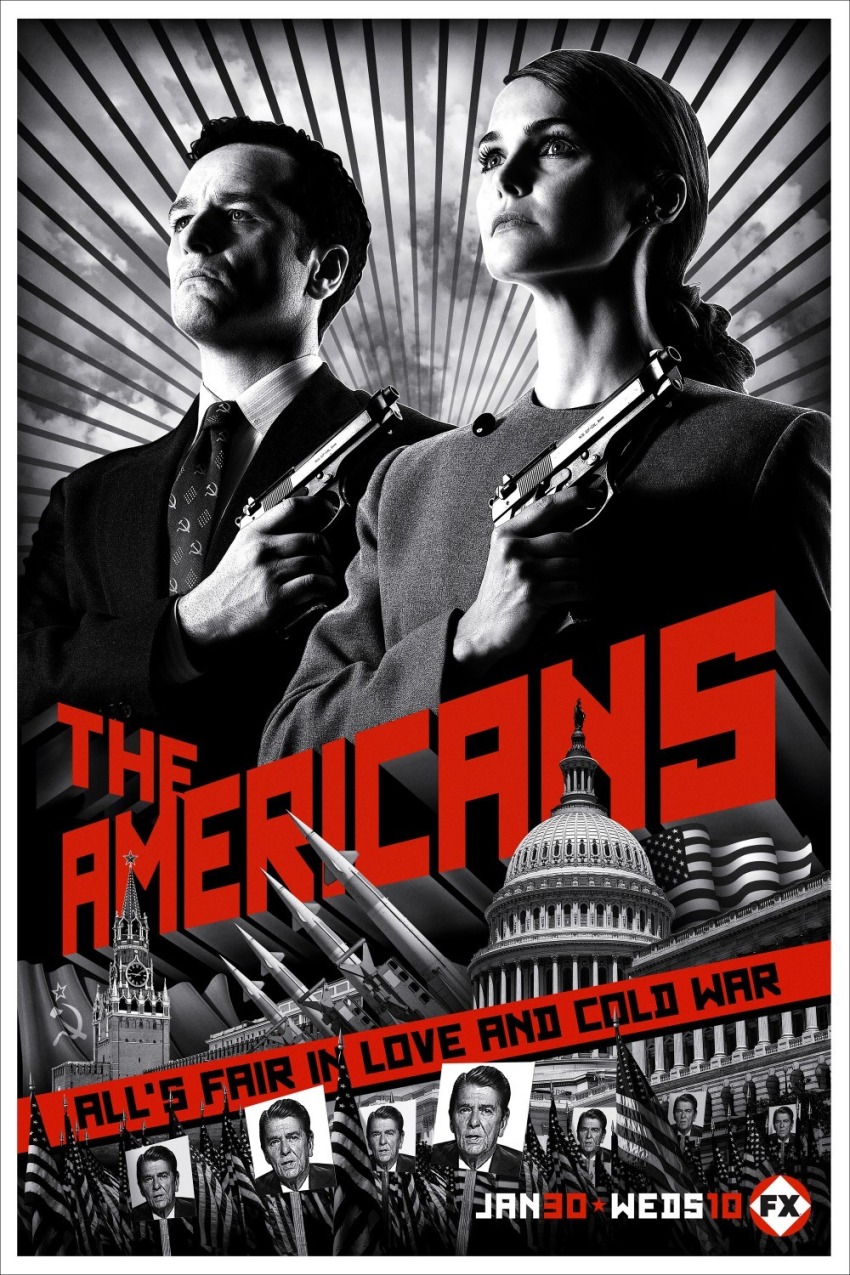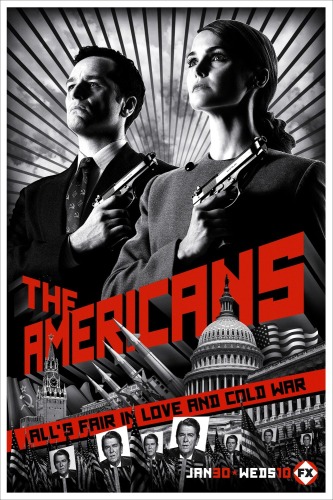 Available at Amazon Prime | Netflix
Next on the list of best shows like Jack Ryan is another political period drama, The Americans. Set in the era of the Cold War, this show follows two Soviet KGB intelligence officers Elizabeth and Philip Jennings (played by Keri Russell and Mathew Rhys).
They disguise themselves as an American married couple living in the Virginia suburbs of Washington D.C. with their children Paige and Henry (Holly Taylor and Keidrich Sellati).
Their neighbor is an FBI agent Stan Beeman (Noah Emmerich) who is working in counterintelligence. The show explores the ongoing conflict between the KGB and Washington's FBI from the perspectives of agents on each side.
With a captivating storyline and flawless acting, The Americans are considered one of the best shows on television that continues to impress its viewers with its dramatic twists and engrossing performances.
---
24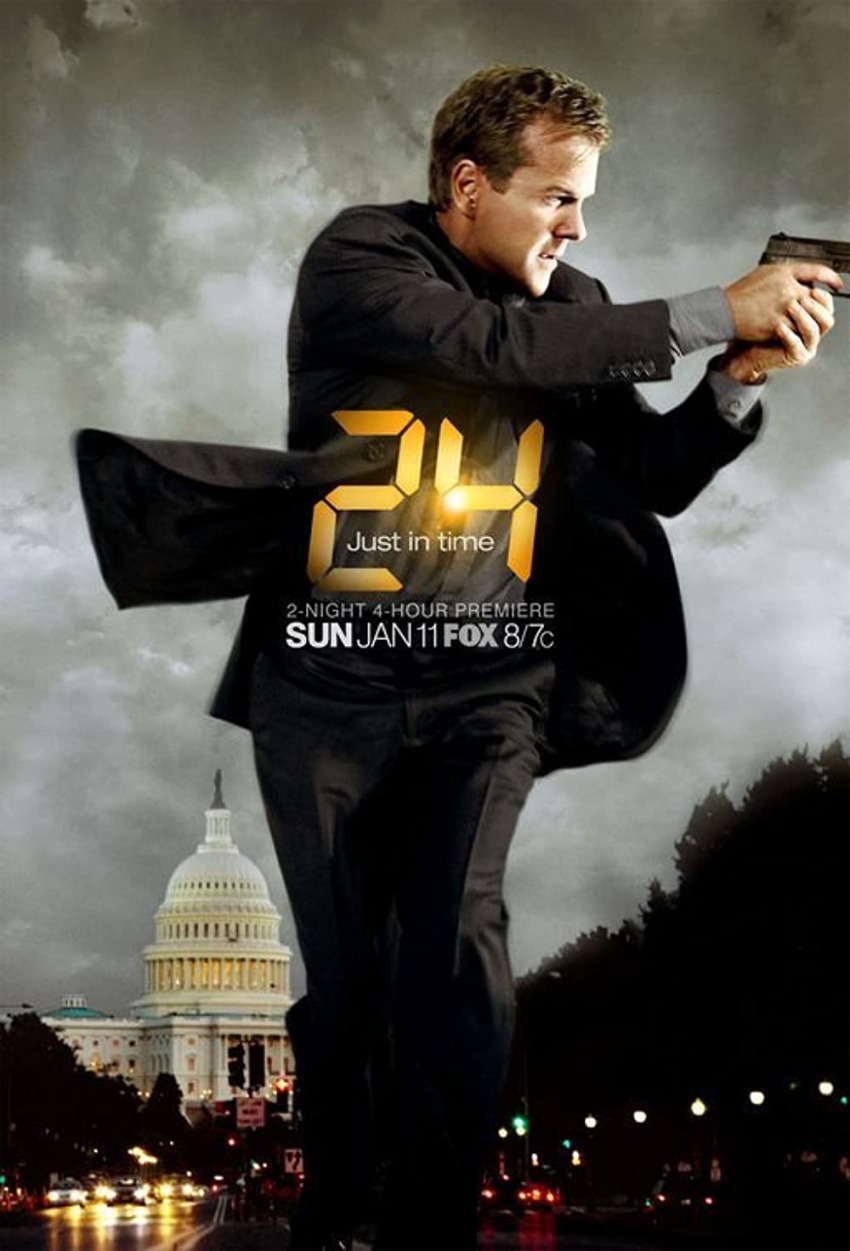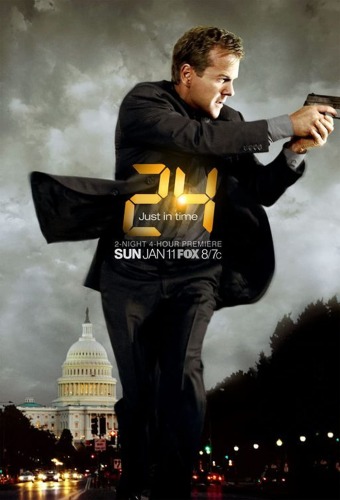 Available at Amazon Prime | Netflix
24 is a unique American drama that covers 24 consecutive hours in each season along with a real-time narration. The story is covering 24 hours in the life of Jack Bauer (Kiefer Sutherland) who is a counter-terrorist unit agent. He is on a mission to thwart multiple interrelated terrorist plots. Throughout the series, you will notice a common theme that unfolds like a political thriller leading to deaths and a lot of twists.
When you watch this series you'll notice a lot of similarities between Jack Bauer and Jack Ryan. Both the characters go out of their way to save the world. Moreover, they check all the boxes of what we may call a classic moral hero. So, check out this show if you want to watch something similar to Jack Ryan.
---
Quantico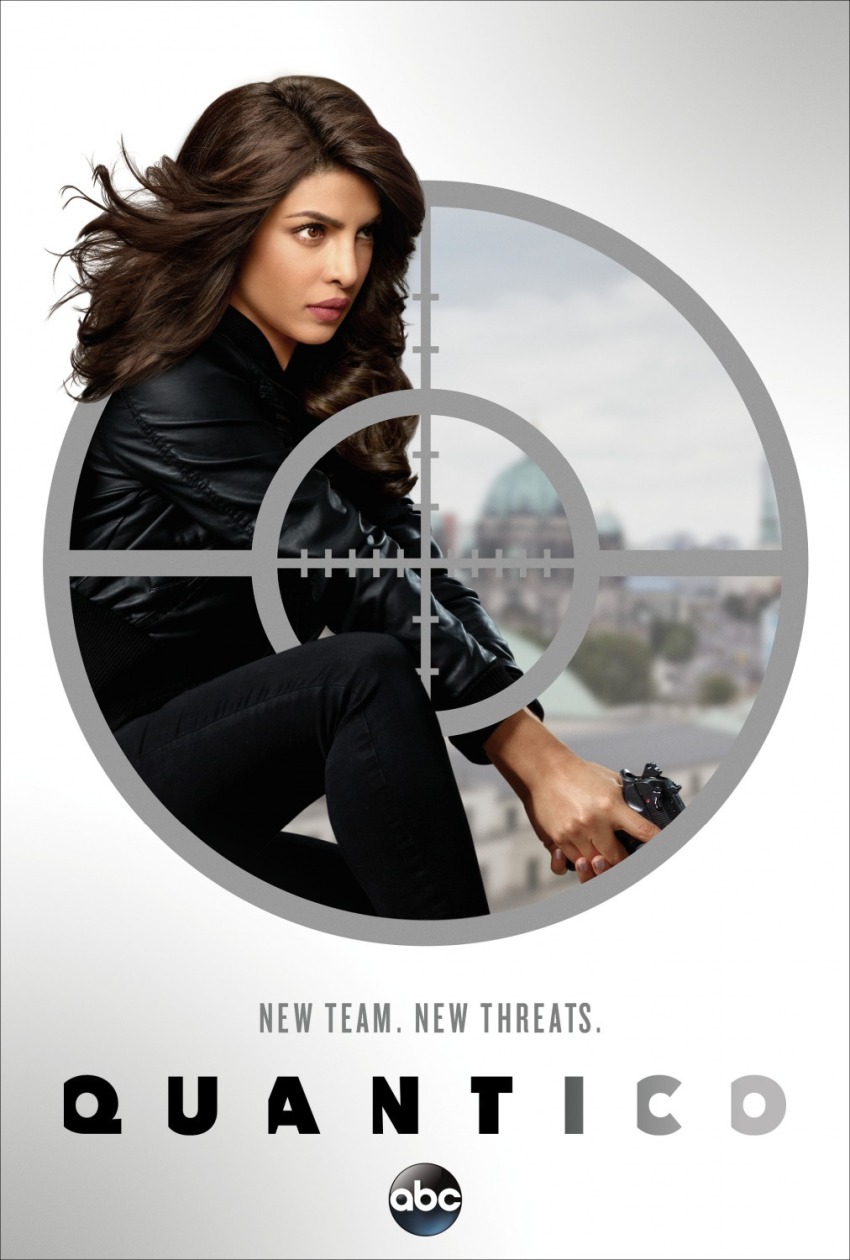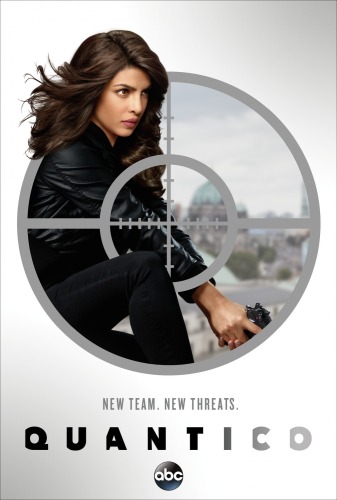 Available at Amazon Prime | Netflix
We are ending the list on a higher note with the one and only Quantico which is a thriller drama series the first-ever ABC production that features a South Asian actress as the main lead. The story of Quantico follows the life of Alex Parrish (Priyanka Chopra) a young FBI recruit who becomes the prime suspect of a terrorist attack in the Grand Central Terminal.
The show typically runs on two timelines in the beginning but from the middle of the second season, it switches to a single timeline. The present one shows that Alex has fled the captivity to prove her innocence and the past timeline shows the memories of her with her fellow recruits at the academy. With a diverse cast and engaging plotline, this show is one of the best choices for those looking to watch a show like Jack Ryan.
Conclusion
Released in 2018, Jack Ryan was a pleasant surprise to all the action-thriller show lovers. Packed with a plenitude of twists and jaw-dropping action sequences, this show became a super hit in no time.  Thankfully the production of the third season of Jack Ryan has been started but while you wait for the new season to release, you can indulge in other similar shows that provide high-quality action and thrills.
There are a lot of amazing shows like Jack Ryan online that will keep you entertained for a long time. A handful of them is listed above which we recommend you to watch because they not only match the level of excellence that Jack Ryan has in terms of storyline but also bring a new flavor to the genre of thriller-action drama series.