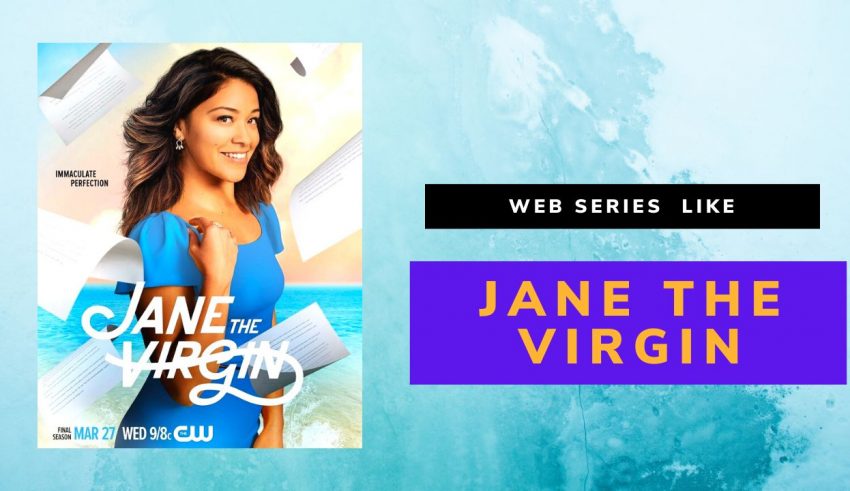 Let's be honest, we are always on the lookout for a gripping mystery, psychological thriller, detective, or horror show but sooner or later it takes a toll on us. This is when we start scouring the web for lighthearted feel-good shows and Jane the Virgin fits this category like a well-worn glove.
Genuinely funny, warm, and often emotional, Jane the Virgin introduces us to a Venezuelan-American girl-next-door Jane (Gina Rodriguez) who gets artificially inseminated by accident. To make matters more complicated (and hilarious for us) the donor happens to be her former crush who is also her boss (yikes!).
The show is a treat to watch for all 5 of its seasons and makes you feel things you never quite thought possible. It's a hard show to contest but we have a list of shows like Jane the Virgin which you can watch on Netflix, Hulu, and Amazon Prime and are sure to love just the same.
Here is the list of Best Web series like Jane The Virgin:
Hart of Dixie:
Available on Netflix | Amazon Prime
Newly minted doctor New Yorker Zoe Hart accepts a stranger, a Dr Wilkes' invite to practice medicine in his chamber in the small town of Bluebell. Upon reaching the quiet town Zoe's world turns upside down when she learns Dr Wilkes is dead and has left half of his practice in her name.
Hart of Dixie is just the show to watch if you are looking for something fun and casual. Silly, cheesy, funny and mostly just adorable this CW show surely knows how to keep its viewers engrossed. And while you're binge-watching your way through the show you'll find it actually has some very important and invaluable life lessons to share with you and in the most comical way too.
Escape into the small town of Bluebell and find yourself having a gala time with the quirky characters and making the most out of the hilarious situations they seem to continually land themselves in.
---
This Is Us: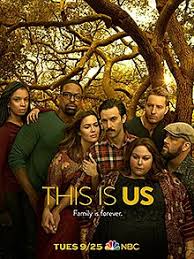 Available on Netflix | Amazon Prime
Follow the lives of three siblings Kate, Kevin and Randall as they together navigate through the ups and downs of their lives.The show synopsis may sound almost too mundane. What is so interesting about following a random family's different phases of life and why should you even care? Oh, but care you will.
This Is Us has an exceptional way of creeping into their viewer's hearts and solidifying its spots right there. Each episode is an emotional roller coaster ride exploring the lives of the Pearson family – you learn, you laugh, you curse and you cry – a lot. Don't you dare give it a second thought, this sitcom is a must-watch no matter your preferences. Thank us later.
---
iZombie: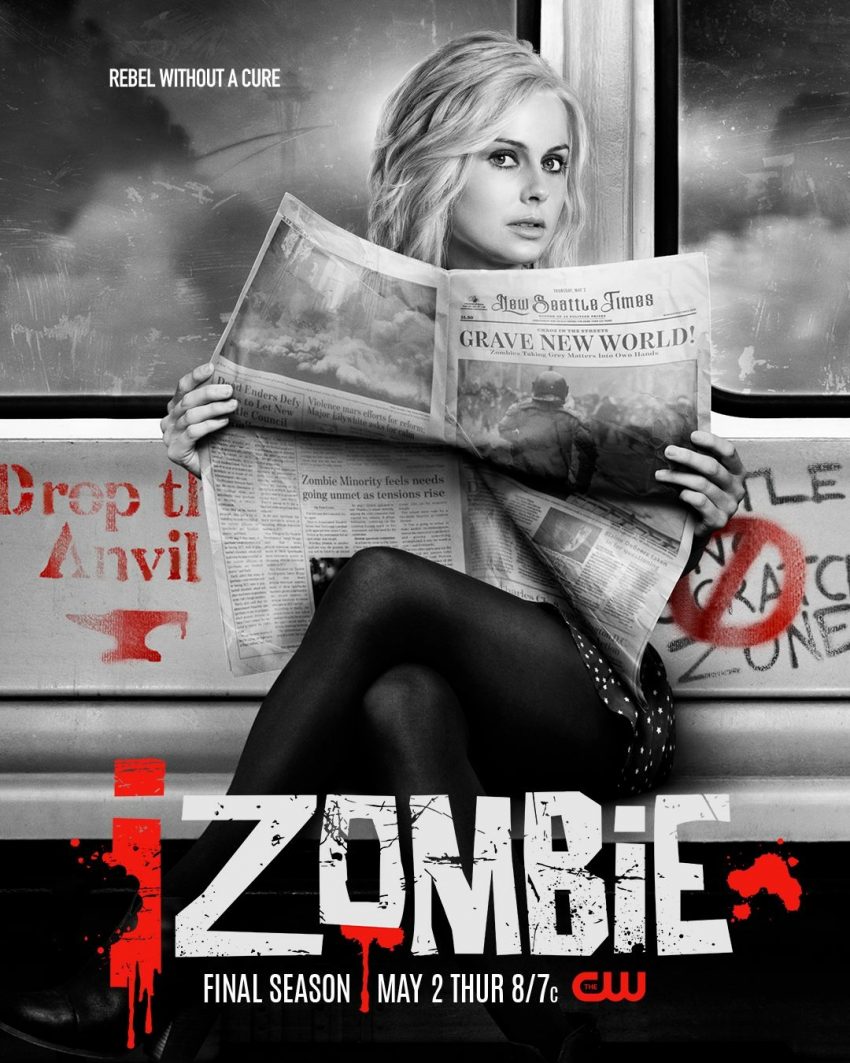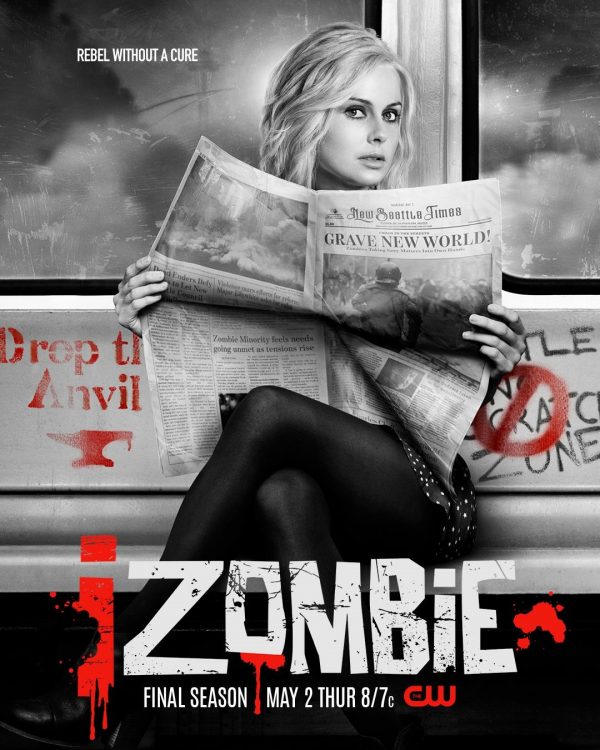 Available on Netflix | Amazon Prime
American fiction sitcom iZombie follows the adventures and misadventures of Liv a medical resident turned zombie who takes up employment at a morgue to feed on fresh human brains. What seemed like the best course of action at first soon gives rise to feelings of turmoil and agitation when young Liv realizes she is also absorbing the memories of the brains she is feeding on.
iZombie is not your ordinary show – it does not stick to one specific genre but remains rather lucid throughout its journey of 5 seasons. Usually, a blend of horror, crime, comedy, romance and mystery is considered too ambitious and often becomes a little too hard for the viewers to digest but iZombie does it with a sort of grace never seen before. No one really aspires to be a zombie but iZombie makes you almost chill with the idea of transforming into one.
---
Gilmore Girls: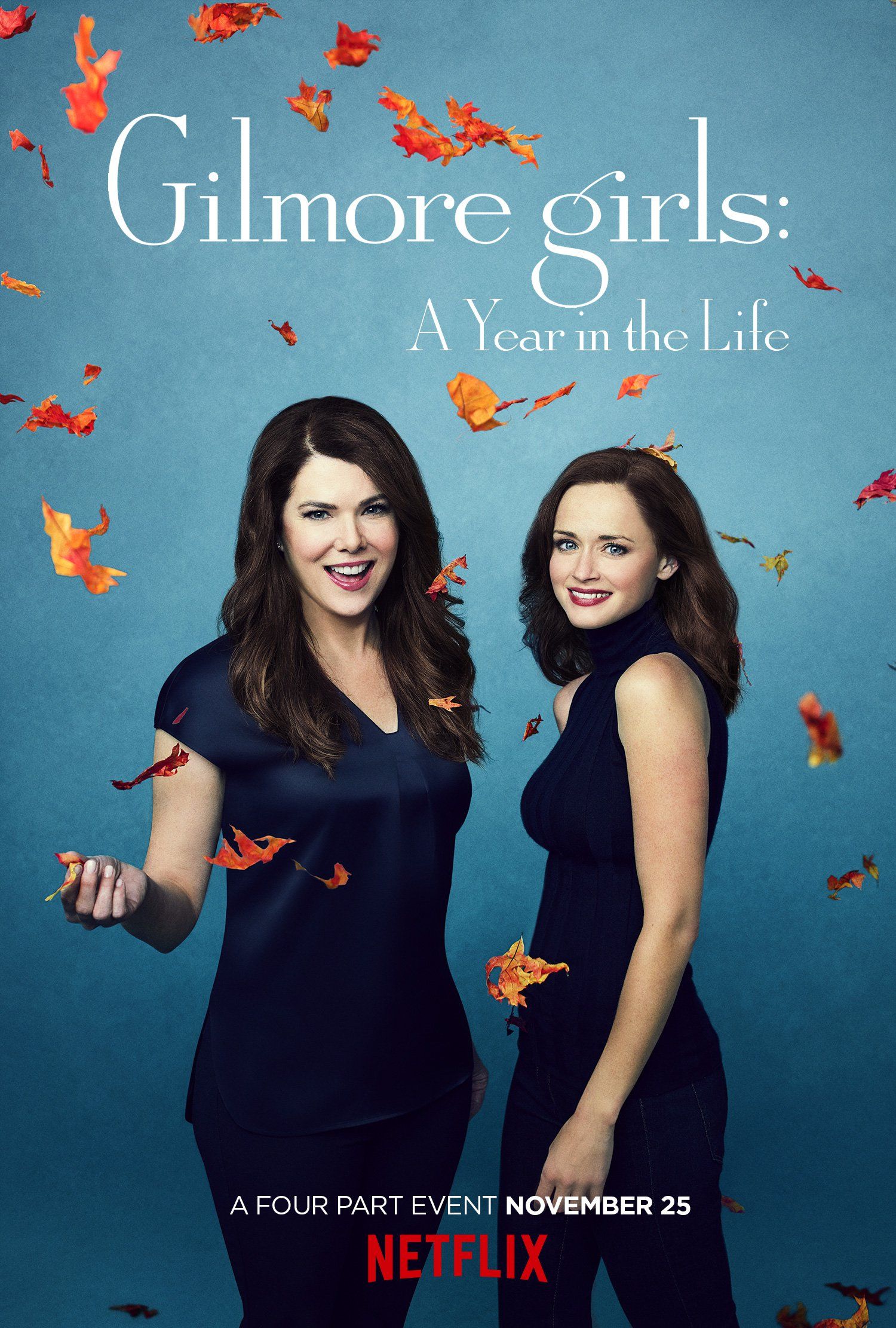 Available on Netflix | Amazon Prime
Follow fiercely independent single-mom Lorelai Gilmore as she raises her quick-witted daughter Rory Gilmore in a town which feeds off drama and banter.Gilmore Girls hit the small screen way back in 2000 and became an instant hit among teens and women alike.
It's been 20 years since the pilot and 14 years since the grand bon voyage and we can all agree that the show has aged like wine. This WB show is the perfect concoction of romance, humor, wit and drama with a great storyline and endearing characters to keep you coming back to it time and again.
Every episode ends with a cliffhanger and makes you anxious to get to the next one – now how many rom-com shows have pulled that of? Give Gilmore Girls a chance and we promise you it will be one of the best decisions you make.
Related: Shows like Gilmore Girls
---
One Day at a Time:
Inspired by Norman Lear's popular 1975 sitcom of the same name, One Day at a Time follows the life of Army veteran Penelope as she and her quirky Hispanic family navigate the highs and lows of life. Accompanied by her true-blue mother and trusty building manager, Penelope takes life as it comes.
In our humble opinion, One Day at a Time is a revolutionary show. The show aspired to be different from the very beginning – it never resorted to silly, slapstick humor or lame jokes but rather tackled sensitive issues such as LGBTQ+, politics, nationality, mental health, and more deftly and gave a humorous spin to it.
But they always remember to keep it light and entertaining enough to make their viewers coming back for more lessons on positivity and generosity. If you want to watch a show that is relatable comedy without being offensive or rude One Day at a Time will make for a great watch.
---
The Good Place: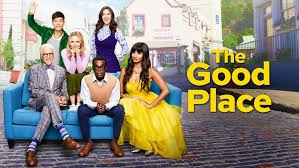 Available on Netflix | Amazon Prime
Amoral and deceitful Eleanor Shellstrop (Kristen Bell) wakes up in a strange place only to be informed she is dead and is in fact in heaven. Soon it becomes clear to her that she has only made it to "The Good Place" thanks to a classic case of mistaken identity. Desperate to spend her afterlife in utopia she attempts to hide her transgressions and portray herself to be a model citizen.
If there were awards just for creative sitcom ideas we are sure The Good Place would bag them. Not only does the series manage to keep you hooked with its quirky storyline, sense of humor and annoying albeit lovable characters but it also has its fair share of twists and turns that will leave you pretty flabbergasted.
The Good Place does a top-notch job in depicting life, death and a human mind's complexities while keeping it surprisingly playful. Also, it is so binge-worthy that we can vouch you will finish 4 seasons in a week's time.
Related: Shows Like The Good Place
---
Dead to Me:
Available on Netflix | Amazon Prime
Dubious of her recently expired husband's hit-and-run case Jen (Christina Applegate) is on a journey to solve the case by herself. She meets and befriends Judy in a support group who becomes Jen's constant ray of hope in a distressing time. What she doesn't know is that Judy is privy to a dangerous secret that could very well destroy Jen's life forever.
Okay, light-hearted shows are great but what about a thriller black comedy? Sounds irresistible? That's Dead to Me for you. The show starts like any normal comedy would, sardonic humour here and there, funny scenarios, witty comebacks but by the end of the first episode, you find yourself reeling and before you know it you have binge-watched the entire show in 2 days or less.
With a quirky perspective on grief, tragedy and empathy Dead to Me is all set to be your new all-time favourite only if you give it a go. And a little bit of Christina Applegate never hurt anybody.
---
Ugly Betty:
Available on Amazon Prime
Betty Suarez is jovial, tenacious and optimistic and an incredible woman through and through. However, she is not conventionally good looking nor does she have a working sense of fashion. Despite these inadequacies, she lands a job at New York's most prominent fashion magazine but will she be able to manage in a world where the competition is more vicious and cut-throat than literally anywhere else?
Ugly Betty was a huge hit among regular American sitcom watchers. Something about a kind-hearted woman making it big in the cruel world appealed to its audience like no other.
sAnd while Betty's character was definitely the main reason viewers found themselves addicted to the show – the multiple entertaining subplots, office drama, gossip and scandalous love affairs surely helped. If you're simply looking for an entertaining watch to chill out to Ugly Betty should be your numero uno choice.
---
Unbreakable Kimmy Schmidt: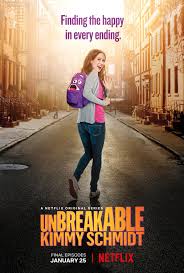 Available on Netflix
Kimmy Schmidt had been abducted and kidnapped and sold to a cult at a young age. After being rescued some 15 years later, Kimmy decides to make the best of life but she finds herself at odds with the modern world. When she forms an unlikely alliance with a gay wannabe Broadway star, she knows together they can overcome whatever hurdles life may throw their way.
Despite its preset being quite sinister, Unbreakable Kimmy Schmidt makes its viewers more than comfortable with its bizarre over-the-top scenarios, seriously weird and silly jokes and even stranger characters. Purely non-sense but in a hilarious way, this show is not to be missed.
---
Crazy Ex-Girlfriend:
Available on Netflix | Amazon Prime
To the outside world, Rebecca Bunch has life sorted – she lives in the Big Apple, works as a real-estate lawyer in the city's finest law firm and she is pretty. But in actuality, Rebecca is lonely and in desperate need of a purpose and genuine happiness.
Her chance encounter with her former flame Josh makes Rebecca turn her life around; she quits her job and moves to California in a bid to win him over.The synopsis probably sounds a little too crazy for some but we swear the show is way crazier. Rebecca may not be a perfect woman, well, far from it actually, but that's what makes her so perfect.
In a world where we are so used to seeing girl's with perfect hair, impeccable personality and sensible wisdom, Rebecca is like a breath of fresh air. She is quirky, fun and takes chances on life and we could all learn a thing or two from a woman like her. So, why not do that while binge-watching one of the most entertaining comedy sitcoms?
Conclusion:
Watching serious shows are all well and good but nothing can be as entertaining as watching a good drama. They are light, fun and just makes your heart happy. We promise that these shows similar to Jane the Virgin will have you roped in before you know it. So get into your pyjamas, get that bowl of ice-cream and dig into these feel-good dramedies.