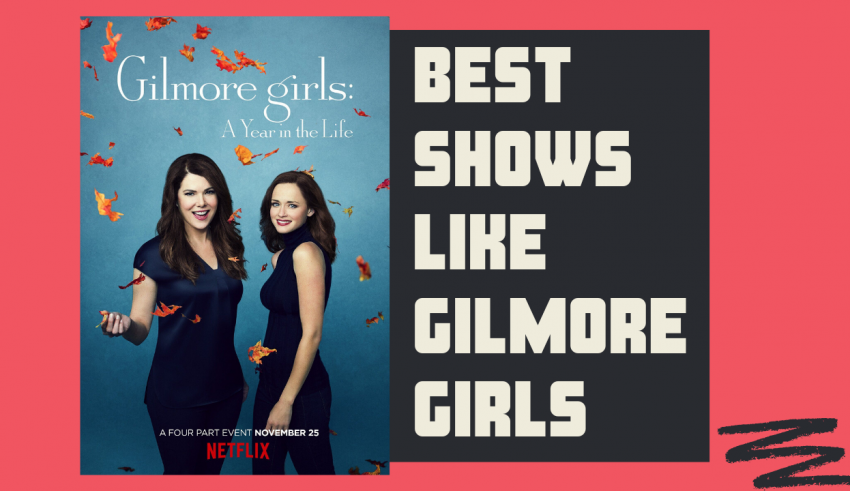 Gilmore Girls is an iconic TV show and a brilliantly written comedy-drama created by Amy Sherman-Palladino. The story of the show was based around a mother-daughter duo Lorelai Gilmore and teenager Rory.
Lauren Graham and Alexis Bledel played the two protagonists. The story starts with Lorelai leaving her hometown Hartford and moving to a small town named Stars Hollow with her daughter. Her will to live an independent life with a family of her own that she likes led to this decision.
However, her new life turns upside down when conflicts between her and her daughter rise. The show focuses on the lives of the two lead females in and out of their home. It includes Rory's ambition of becoming a journalist and Lorelai's romantic aspirations with different People.
Gilmore Girls first aired in 2000 on The WB and had a successful run of seven seasons in seven years before ending in 2007. Gilmore Girls was a great show about family relationships and conflicts, filled with joyous humor as well as drama.
As an emotion, the show is irreplaceable. But there are different shows that you can watch after Gilmore Girls rewatches.
Here are Some of the best of Shows Like Gilmore Girls:
Mom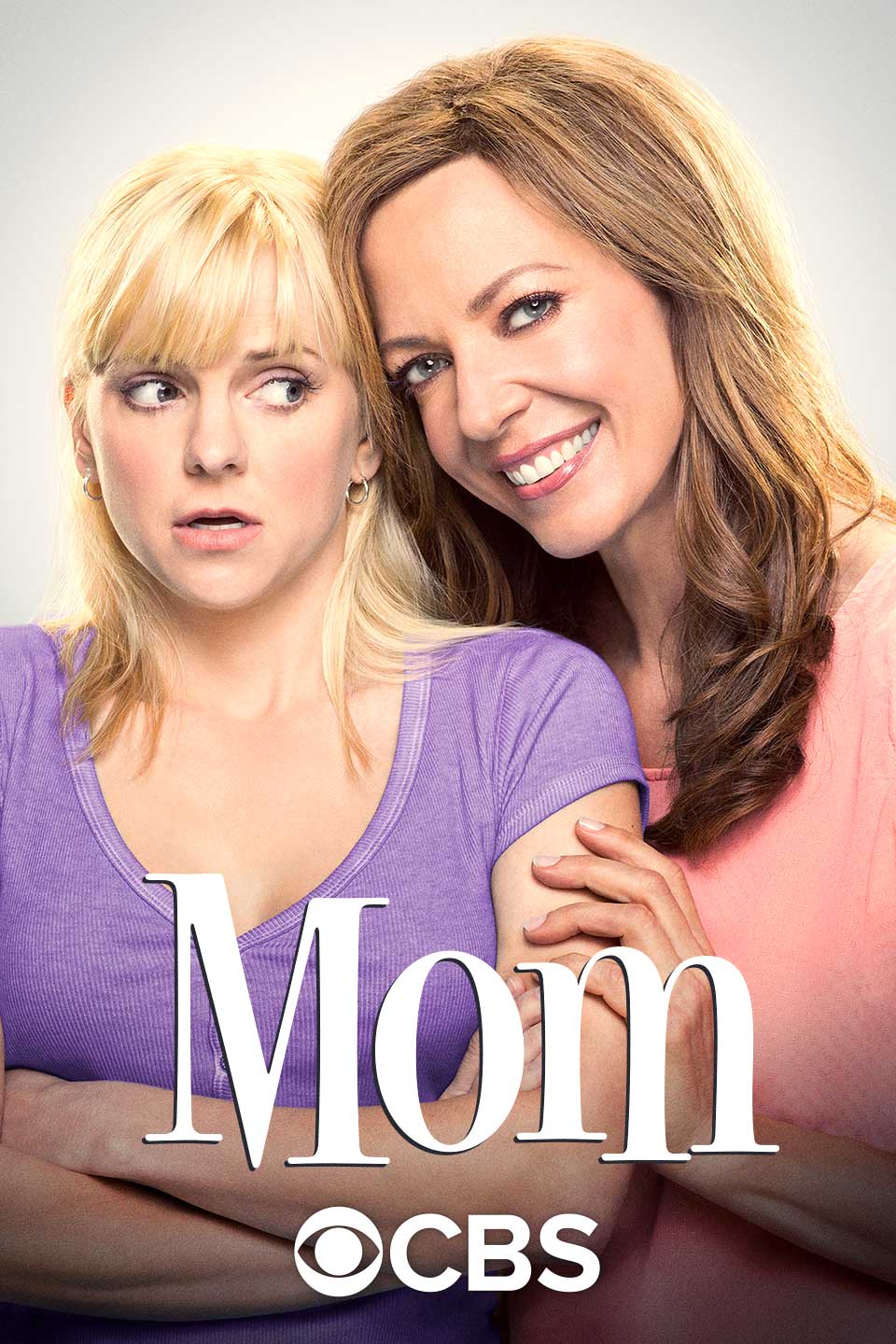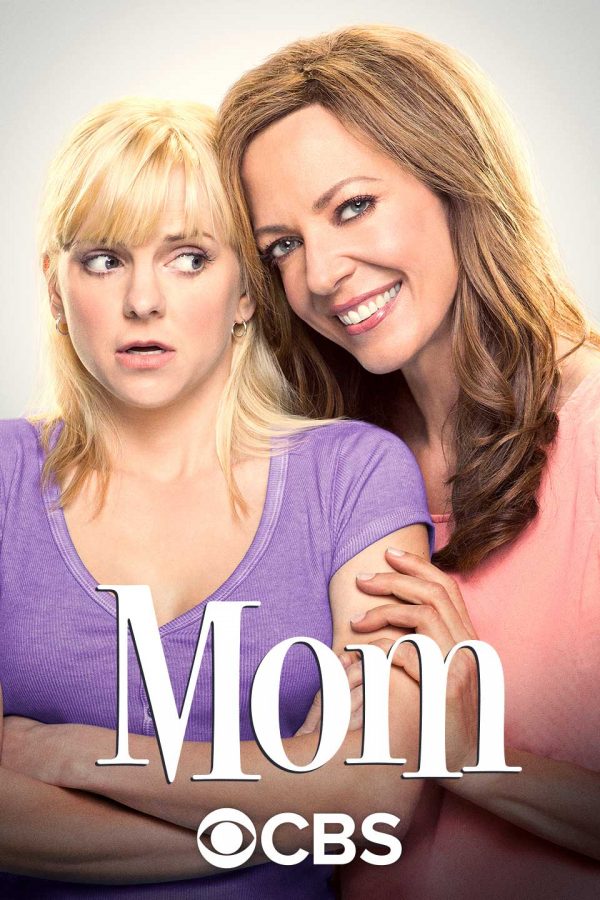 Mom shares a lot of similarities with Gilmore Girls. It is a sitcom drama that features a relationship between generations of a mother and daughter as the centerpiece.
Mom stars the talented Anna Faris as Christy Jolene Plunkett, a single mother of Violet and Roscoe played by Sadie Calvano and Blake Garrett Rosenthal. Allison Janney stars as Bonnie Plunkett, mother of Christy.
All three females struggle with their own obstacles to life. Christy is fighting an alcohol and gambling addiction while trying to gain her kids' trust.
Violet is upset over Christy not giving her enough time and has to go through ordeals like pregnancy and abortion. Bonnie, who was a self-centered mother, is trying to make up for the ignorance of Christy as a daughter. As depressing as it sounds, the show is instead full of funny and adorable moments that make it a must-watch.
---
Modern Family :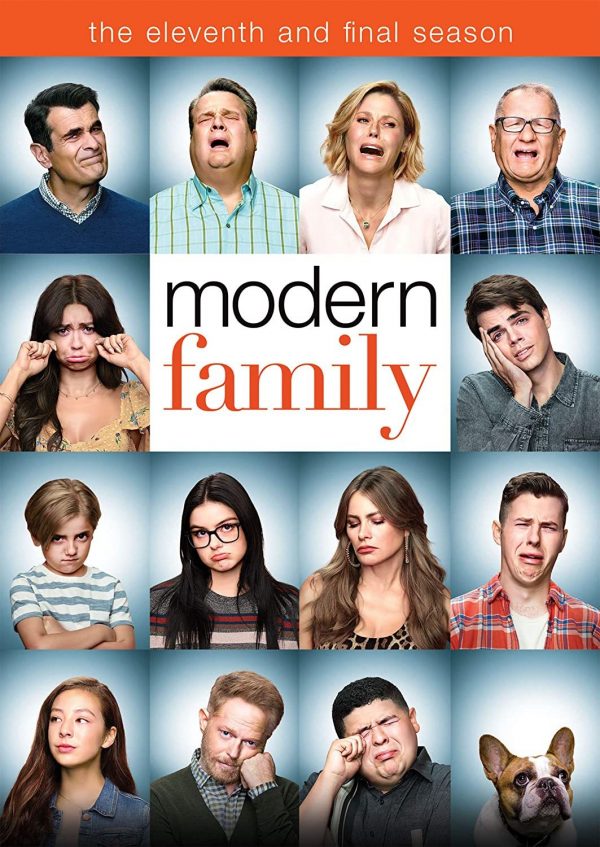 Modern Family is a mockumentary-style family sitcom. The show revolves around the lives of three different types of families that are interconnected with each other.
The root of the tree in this show is the Pritchett family led by Jay Pritchett. Ed O'Neill plays the role of Jay while Sofia Vergara acts as his second wife Gloria Delgado. Together, they have a daughter Claire and a son Mitchell.
The second family is of the daughter Claire, played by Julie Bowen, and her husband Phil Dunphy, played by Ty Burrell. Together, they have two daughters Haley & Alex, and a son named Luke.
The third family is a homosexual couple of Mitchell and his husband Cameron Tucker. These two roles are played by Jesse Tyler Ferguson and Eric Stonestreet respectively. They live with an adopted daughter named Lily.
Modern Family received critical praise for its portrayal of different types of families with on-point humor. It aired for 11 years between 2009 to 2020 with a total of 11 seasons.
---
2 Broke Girls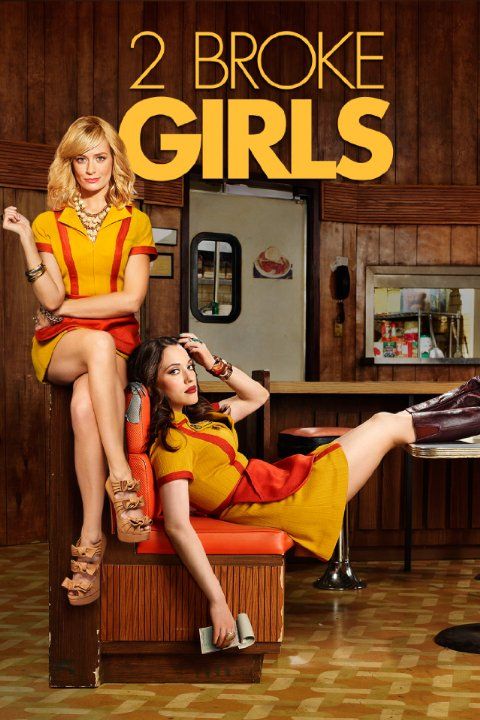 2 Broke Girls is probably one of the most popular female-centered sitcoms on TV.2 Broke Girls starred Kat Dennings and Beth Behrs as the lead two broke girl protagonists, Max Black, and Caroline Channing.
Max, a girl from a poor family and Caroline, a former rich girl, both end up working as waitresses in a Brooklyn diner. They end up becoming friends and roommates while aspiring for a common dream of opening a cupcake shop.
Other recurring characters in the diner are the owner Han Lee (Matthew Moy); a cook Oleg (Jonathan Kite) and senior cashier Earl (Garrett Morris).
The show's premise followed the two girls trying to earn $250,000 via different jobs and ways. At the end of every episode, a tally was shown which depicted the amount of money earned out of their ultimate goal.2 Broke Girls had a total of 6 seasons in the 6 years it aired, 2011 to 2017.
---
Gossip Girl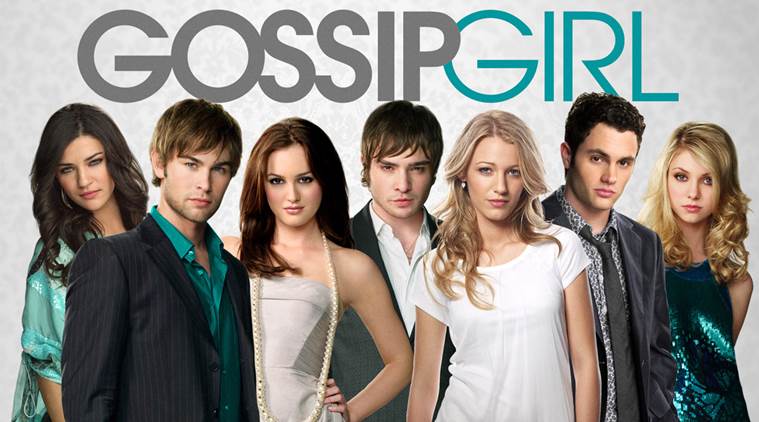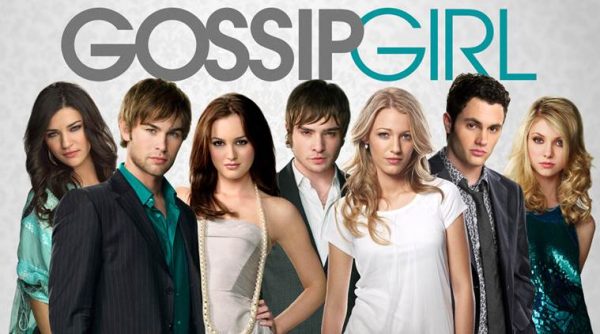 Gossip Girl is a series based on the novels of the same name written by Cecily von Ziegesar. The novels were adapted into a teen drama by Josh Schwartz and Stephanie Savage in 2007.
The whole show takes place in the setting of the Upper East Side in Manhattan. It mainly revolves around the upper-class residents and their lives. Blake Lively plays the role of Serena van der Woodsen, a popular figure in the Upper East Side. The story of the show kicks off when Serena, who had previously suddenly disappeared, returns to Upper East Side.
She reunites with her friend Blair Waldorf played by Leighton Meester and her mother Lily, played by Kelly Rutherford. Serena and Blair turn bitter when Blair finds out Serena had slept with her then-boyfriend before she disappeared.
Along with these conflicts, Serena develops feelings for an aspiring writer Dan Humphrey, played by Penn Badgley. The series is narrated by an eponymous unknown blogger known as the Gossip Girl. Gossip Girl is voiced by Kristen Bell, while her physical appearance is a mystery.
---
Bunheads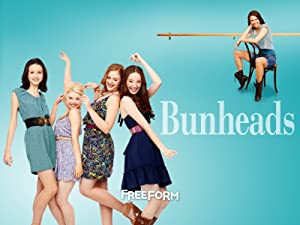 Bunheads is another brilliant comedy-drama created by Amy Sherman-Palladino, the creator of Gilmore Girls. The show revolves around the life of Michelle Simms, played by Sutton Foster.
Michelle is a former ballerina who turned a Las Vegas showgirl. The story takes off when fearing a dead end in life, Michelle gets married to her friend Hubbell Flowers, played by Alan Ruck.
They move together to a fictional town in Southern California, named Paradise. The fairytale turns into a tragedy when Hubbell passes away in a car accident. The story progresses with Michelle coping with her struggles and trying to adjust to her new life. She js helped by her mother-in-law Fanny Flowers, with whom she runs a ballet school named Paradise Dance Academy.
Kelly Bishop stars as Fanny while Kaitlyn Jenkins, Julia Goldani Telles, Bailey Buntain, Emma Dumont, and Stacey Oristano play other supporting characters. Bunheads didn't last long and had just one season to its name worth 18 episodes. However, it received praise from critics and fans alike. It is still considered to be one of the better comedy-dramas to ever exist.
---
Parenthood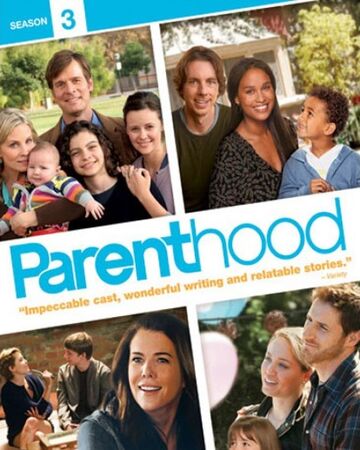 Just like its name suggests, Parenthood is a family comedy-drama created by Jason Katims. That's one similarity it has with Gilmore Girls. Another similarity is having Lauren Graham playing the role of a mother and lead protagonists.
Parenthood revolves around the relationships between different generations of the Braverman family. Camille and Zeek Braverman are the heads of the family and the first generation.
Their kids, Adam, Sarah, Julia, and Crosby are the second generation. Peter Krause, Lauren Graham, Erika Christensen and Dax Shephard respectively play these roles. Adam has three children with his wife Kristina. Sarah is a divorced mother of two children. Crosby has a son with his girlfriend Jasmine. This makes up for the third generation of the Braverman family.
Parenthood is a hilarious and dramatic take on family values and relationships. It received praise from both critics & fans and enjoyed a successful run of 6 seasons. Parenthood first aired in 2010 and went off-air in 2015.
---
Hart Of Dixie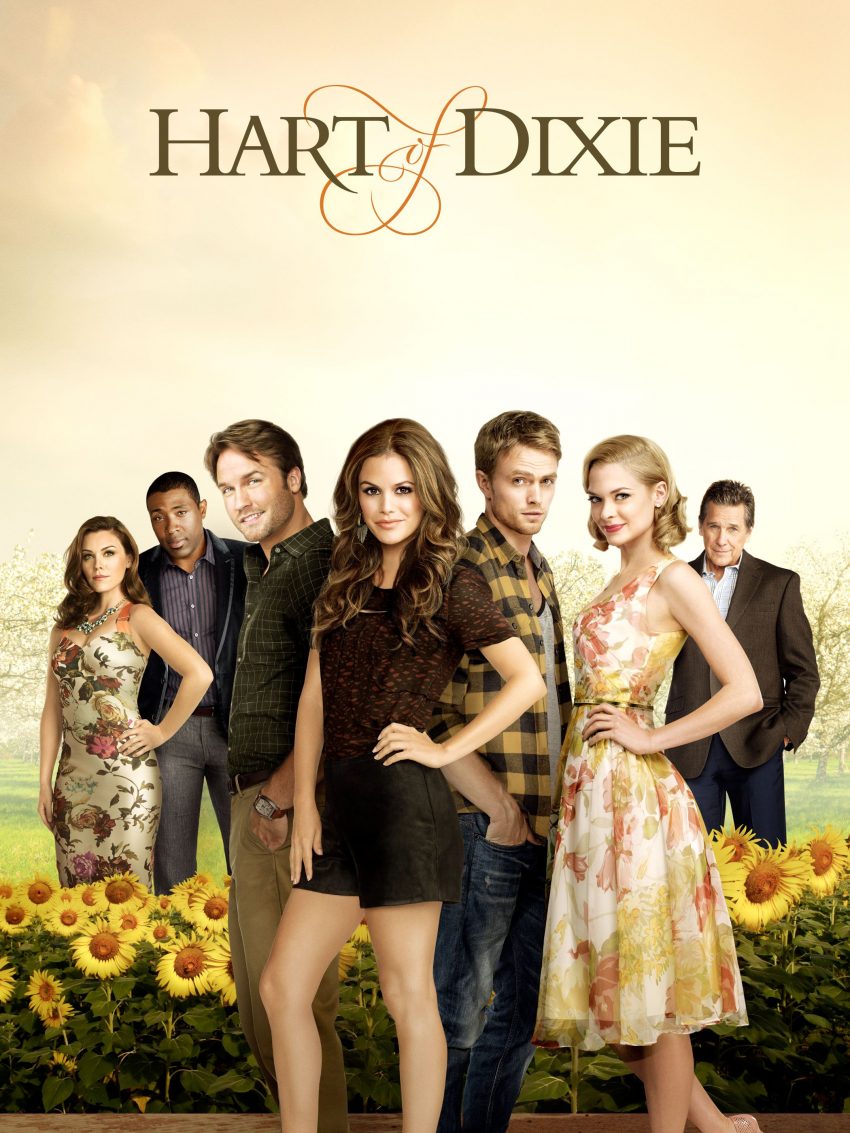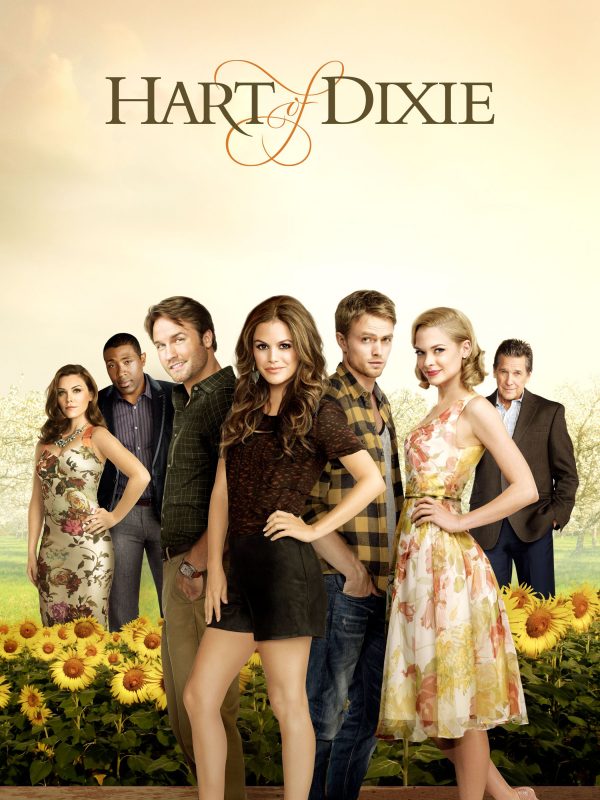 Hart Of Dixie is a women-centric comedy-drama created by Leila Gerstein. The plot of the show is set in a fictional town of Alabama named Bluebell. Rachel Bilson stars as Zoe Hart, who is an aspiring heart surgeon from New York.
When her life and career in New York begins to fall out, she moves to Bluebell to work as a practitioner to gain more experience required. However, she faces tough times as she struggles to get patients and adjust to the new lifestyle.
While trying to win over her new neighborhood, Zoe deals with bigger problems. Her biggest concern is of finding her legitimate father she has never met. Zoe's romantic pursuits are a part of the story too.
Scott Porter, Cress Williams, Wilson Bethel, Tim Matheson and Kaitlyn Black star in the show as major supporting characters. Hart Of Dixie aired for 4 years between 2011 to 2015. In its entirety, it spawned a total of four seasons.
---
Charmed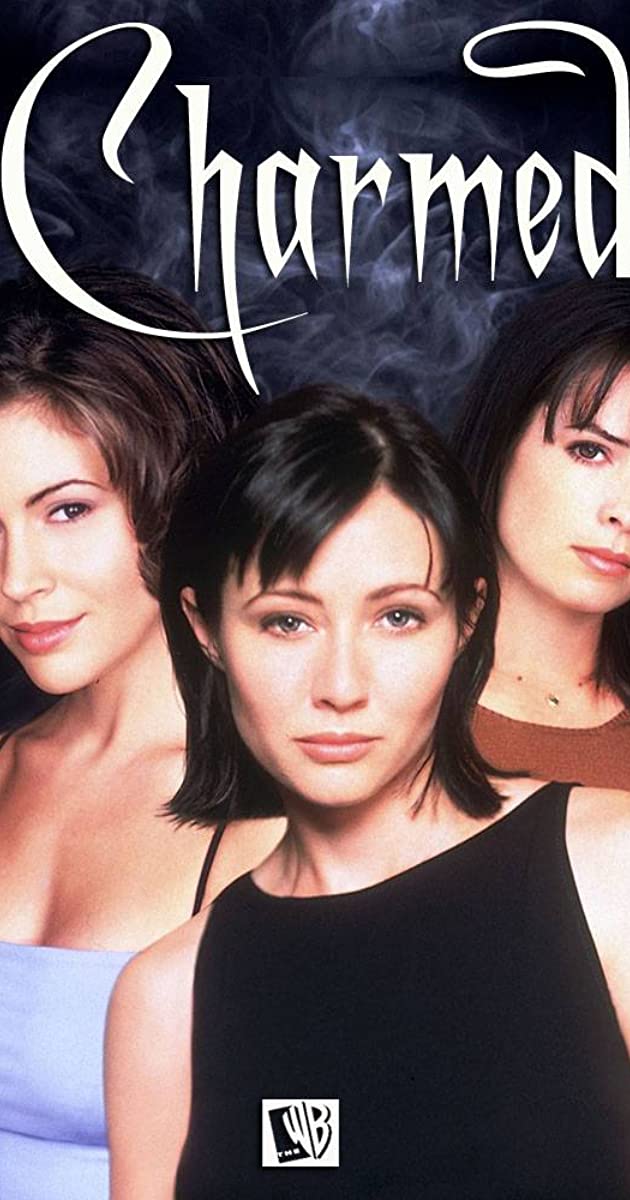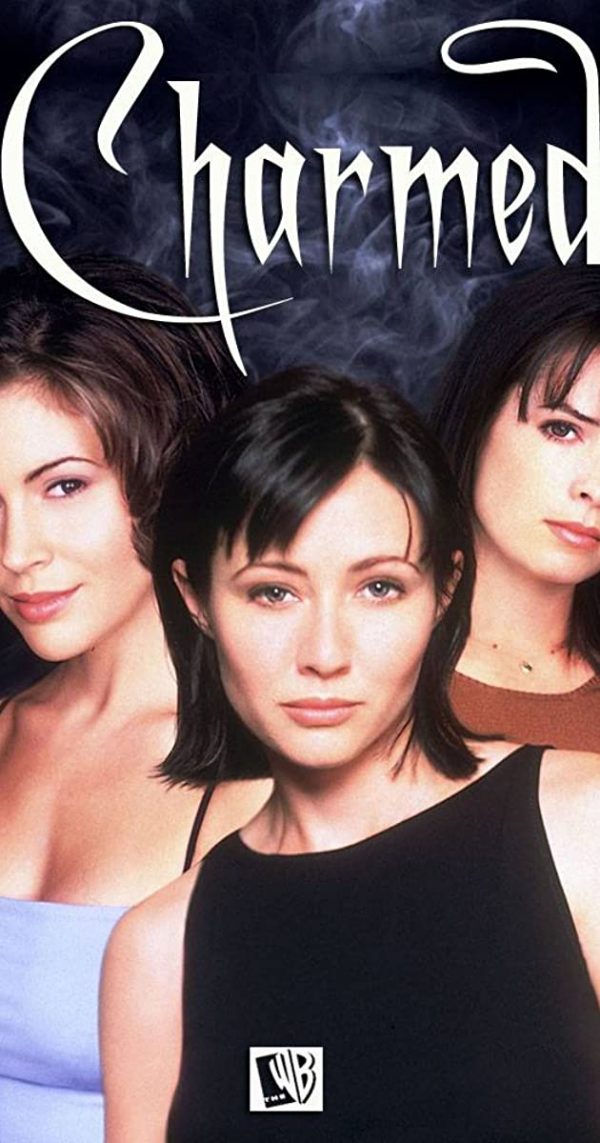 Charmed is a unique fantasy drama created by Constance M. Burge. Charmed first aired in 1998 and became a cult classic over the years.
The whole show is based around a trio of sisters.
While it sounds like a typical family drama, the twist here is that the sisters are witches with magical powers. Together known as The Charmed Ones, the three sisters work for the protection of innocent from different supernatural threats.
The story starts with the sisters finding out about their witch lineage and them being the strong generation of witches. What happens after the sisters Pheobe, Prue, and Piper move into their family manor to live together.
Prue, played by Shannen Doherty, has powers of telekinesis and astral projection. Piper, played by Holly Marie Combs, possesses the power of freezing objects and people in time. Pheobe, played by Alyssa Milano, has the power of premonition which gives jer visions about incidents of the future.
The three grow even stronger and learn new abilities as time passes on while fighting with different evil enemies. The show introduced stronger and darker enemies with time.
The major antagonist for a long period is the ruler of the underworld known as The Source Of All Evil. Other than supernatural battles, the show also features family drama and romantic relationships with the sisters.
---
New Girl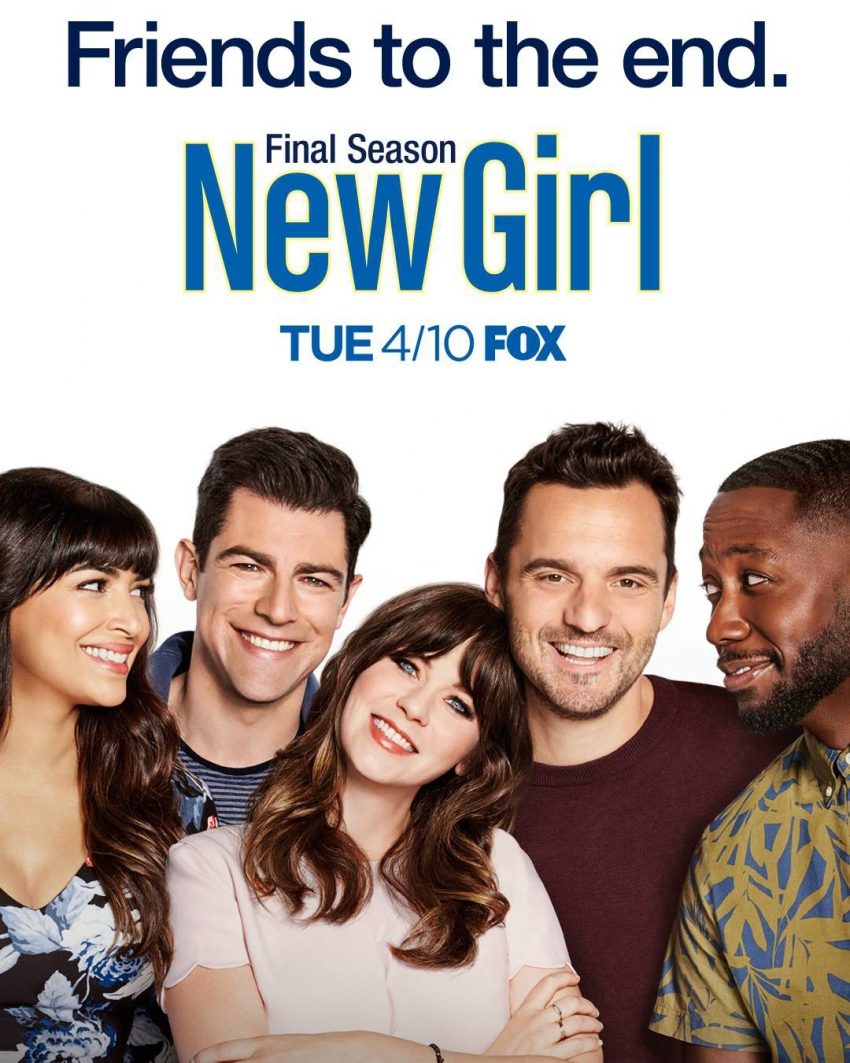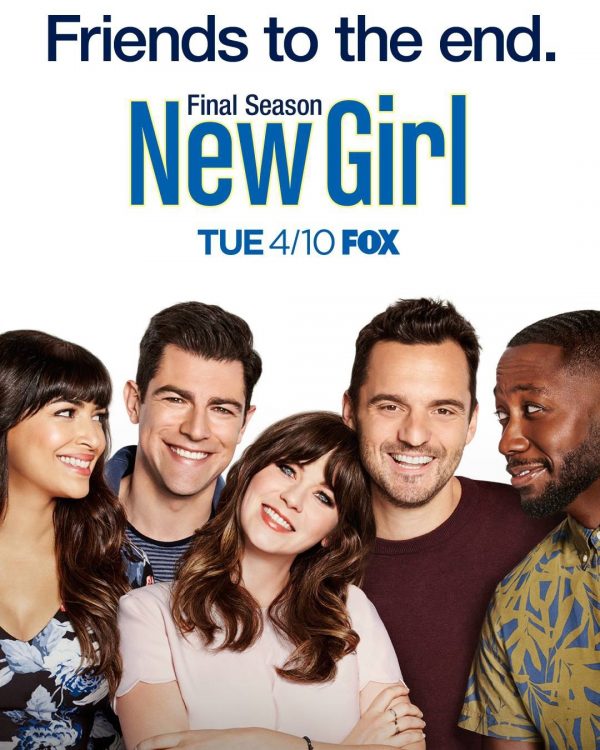 New Girl was a sitcom created by Elizabeth Meriwether that first aired in 2011. This show revolved around the lives of a group of roommates living in Los Angeles. Zoey Deschanel starred in as one of the lead protagonists Jessica Day. the lead of the show. The show begins with Jessica looking for a new apartment after breaking up with her cheating boyfriend.
She finds her new roommates in three men of her age Nick, Schmidt, and Winston. Jake Johnson, Max Greenfield, and Lamorne Morris played the roles of these three protagonists. The show revolves around the lives and struggles of these four roommates.
The show also featured recurring characters like Jessica's best friend Cece Parikh and a former roommate of the guys, Coach. These two along with the leads' friends and family make frequent visits to the apartment.
The show humorously depicted the lives of these people woven together through their different relationships, jobs, and struggles.
New Girl went off-air in 2018, after a seven year long successful reign.
---
Good Witch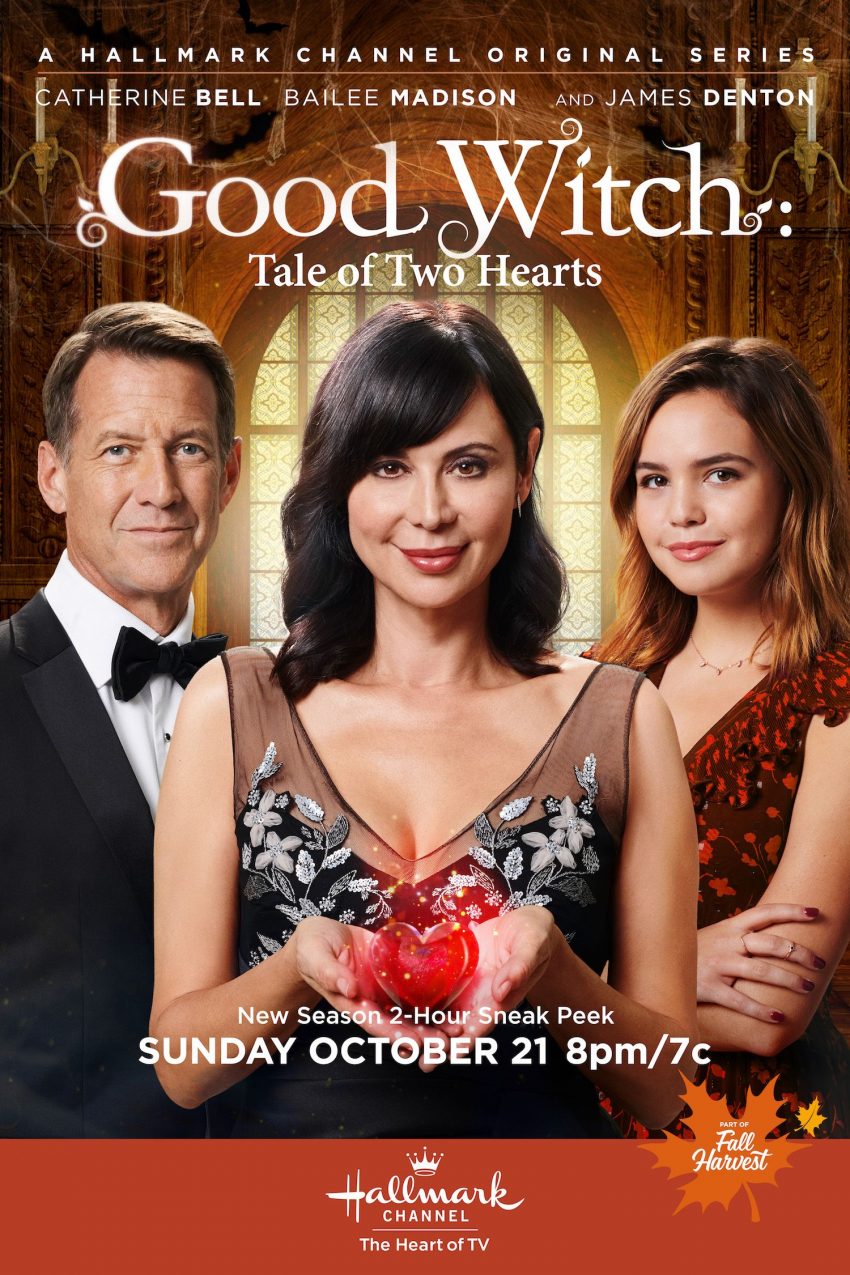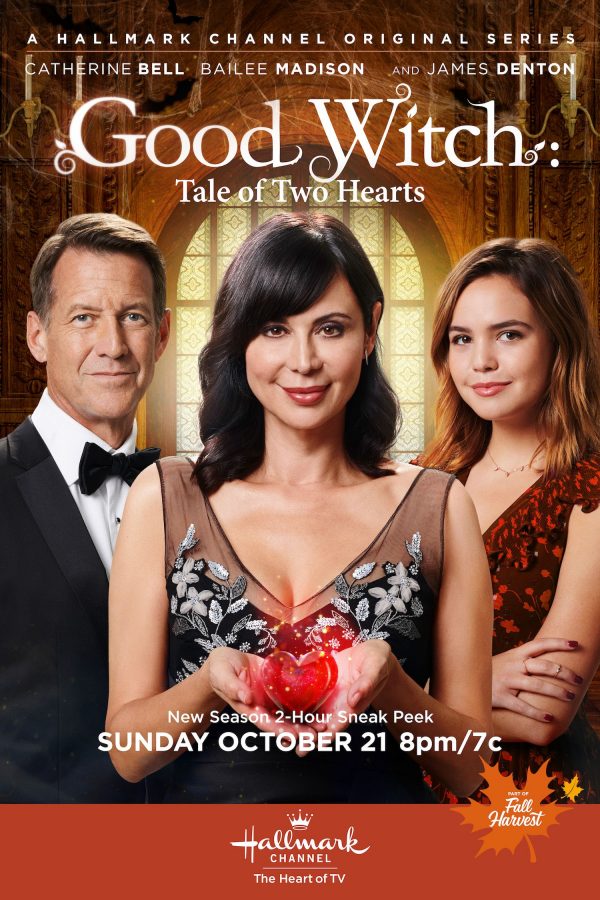 Good Witch is a Canadian fantasy comedy-drama with a similar premise to Charmed. The show was based around a television movie series of the same name that spawned a total of 7 movies.
The show stars Catherine Bell as the lead protagonist Cassandra Nightingale, a good-hearted enchantress. Cassandra lives in a fictional Middleton with her teenage daughter Grace, played by Bailee Madison. The mother-daughter dynamic works like a combination of Gilmore Girls and Charmed.
The show follows the mother-daughter duo, trying to avoid suspicions of their neighbors while pursuing their various romantic and casual interests. The show is not all fun and cute, as it is covered in layers of mysteries and a curse related to Cassie's lineage which unfolds over time.
---
Derry Girls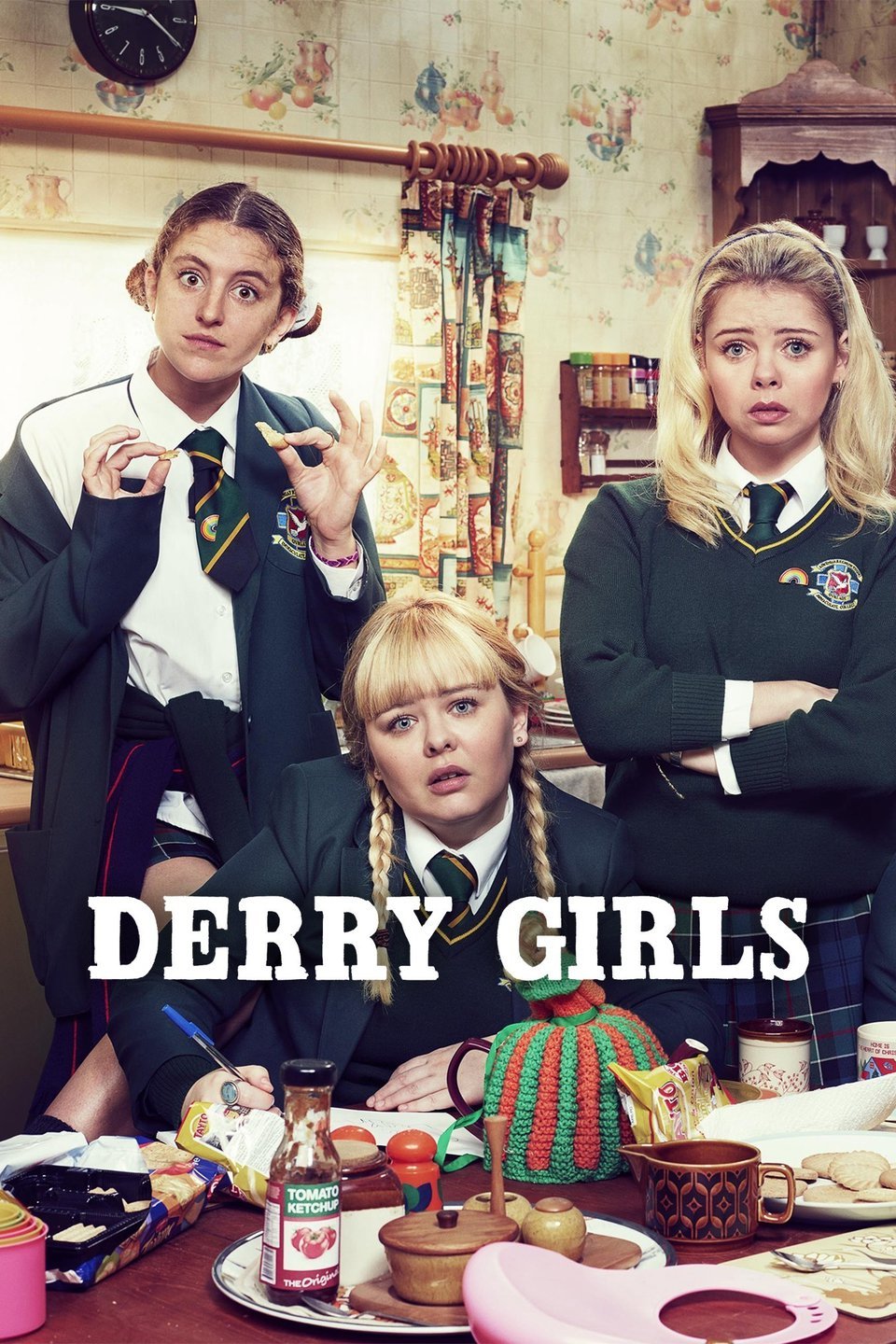 Derry Girls is a British sitcom about the lives of a group of four teenage friends, set in the 1990s' Northern Ireland. Derry Girls was created by Lisa McGee and started airing in 2018.
Saoirse-Monica Jackson, Louisa Harland, Nicola Coughlan, and Jamie-Lee O'Donnell star, respectively, as the lead characters Erin, Orla, Clare, and Michelle. Tommy Tiernan and Tara Lynne O'Neill stats as Gerry and Mary, the parents of Erin.
Kathy Kiera Clarke plays the role of Sarah, mother of Orla, and aunt of Erin. Ian McElhinney stars Orla and Erin's grandpa, Joe. Siobhán McSweeney portrays Sister Michael, the headmistress of the school where the friends study.
Derry Girl quickly rose to fame and became one of the most critically acclaimed sitcoms ever. It is also the first television series ever to hold a rating of 100% on Rotten Tomatoes. The second season of Derry Girls came out in 2019 and a third season was slated to release later this year.
---
Gilmore Girls: A Year in the Life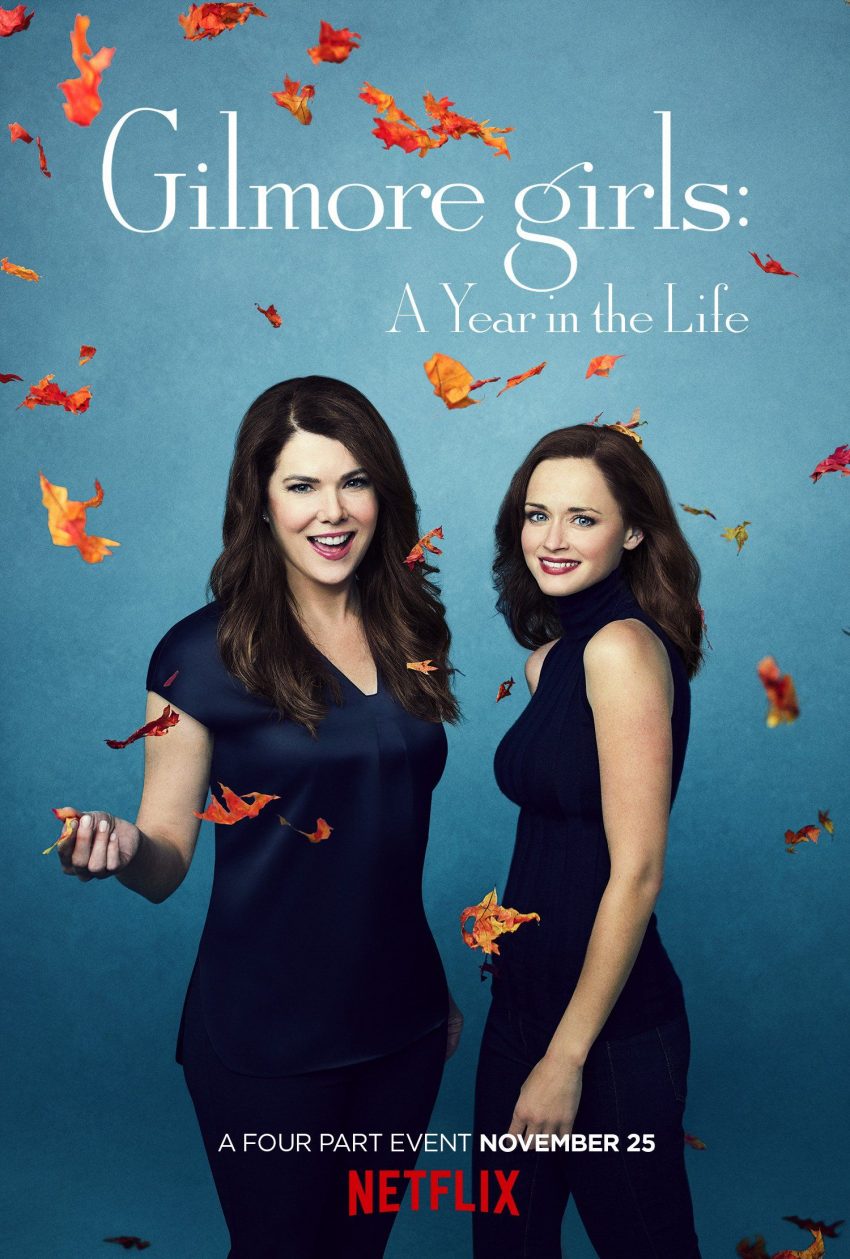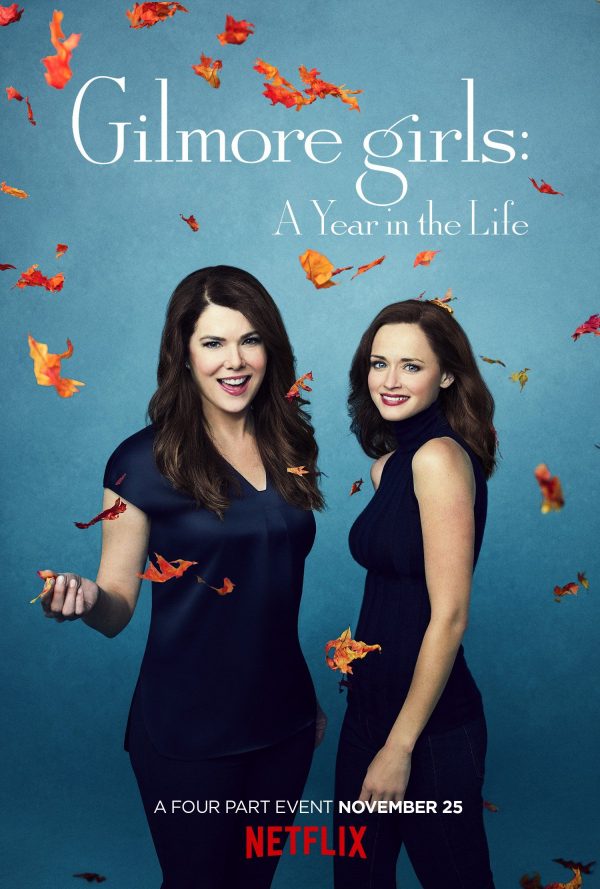 What else can be a better replacement of Gilmore Girls, than Gilmore Girl itself? Gilmore Girls was revived in 2016, a whole 7 years after it ended, as a mini-series titled A Year in the Life. The miniseries was a direct sequel to the original series that takes place after a decade of its final events.
Both Lauren Graham and Alexis Bledel reprised their original roles of Lorelai and Rory. Scott Patterson as Luke Danes and Kelly Bishop as Emily Gilmore was also two returning characters.
The story of the series follows Lorelai, Rory, and Emily through each one of the four seasons. The miniseries only had four episodes and each episode consisted of a different season, also being named after one.
The first episode was "Winter, second "Spring, third "Summer" and the fourth one was named "Fall".Gilmore Girl s received a positive reaction from both critics and the fans of the original.
Ginny & Georgia :
Ginny & Georgia is the only show on the list to not have been released yet. The inclusion of this show on the list can be credited to its theme that is exactly similar to Gilmore Girls.
Ginny & Georgia's story revolves around Georgia Miller and her relationship with her teenage daughter Ginny Miller and son Austin. Brianne Howey will play the role of Georgia while Antonia Gentry and Diesel La Torraca will star as Ginny and Austin. The story of the show will revolve around Georgia trying to give her kids a better life than she herself had.
Ginny & Georgia was expected to be released in 2020. The ongoing pandemic has, however; affected the plans and the exact release date can not be confirmed yet.
---
These times call for unity and proximity with friends and families. One way of achieving that is by spending time with them and have a good time. Shows like Gilmore Girls teach a lot about the importance of a supportive family. These were 15 more similar shows that you can enjoy with your family.