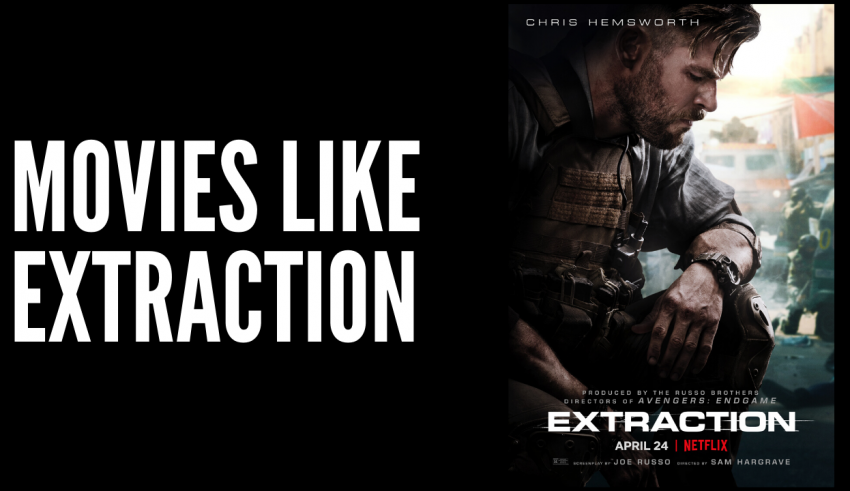 Extraction which was made under the direction of Sam Hargrave is an action-thriller featuring a mercenary named Tyler Rake, played by Chris Hemsworth. He is tasked with rescuing the son (Rudraksha Jaiswal) of an Indian drug-lord. Below we have put together 15 movies like Extraction.
Like most characters, Rake is dealing with his own issues which brew at the back of his mind while rescuing Ovi for a large sum. Because of an unexpected twist of events, the mission almost reaches a dead-end. However, Rake is overcome with emotion, being a father himself, and vows that he will take Ovi home.
Other than its emotions, the movie also manages to work with clever, gripping action scenes that will make you hold on to the edges of your seat. The movie has a plot rank with suspense, which is mostly navigated through fights and stunts. This is an enriching action film that keeps a person hooked up till the finish line.
Here are the Best alternatives for Extraction:
John Wick 3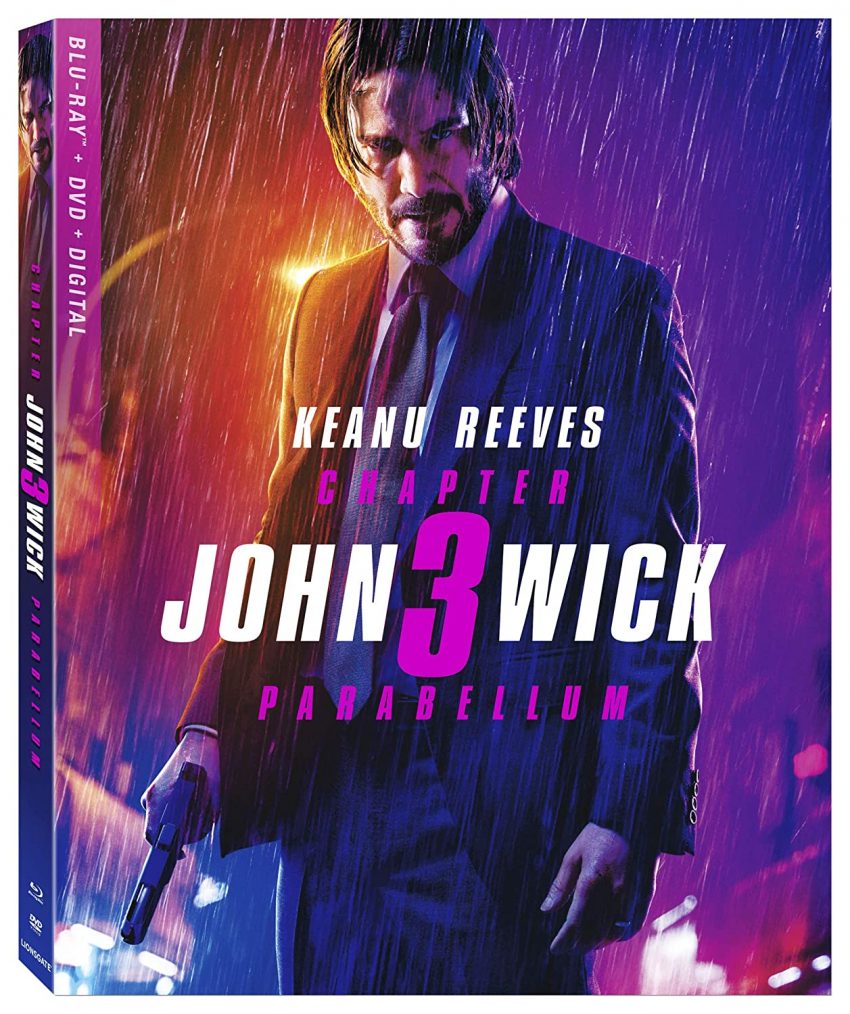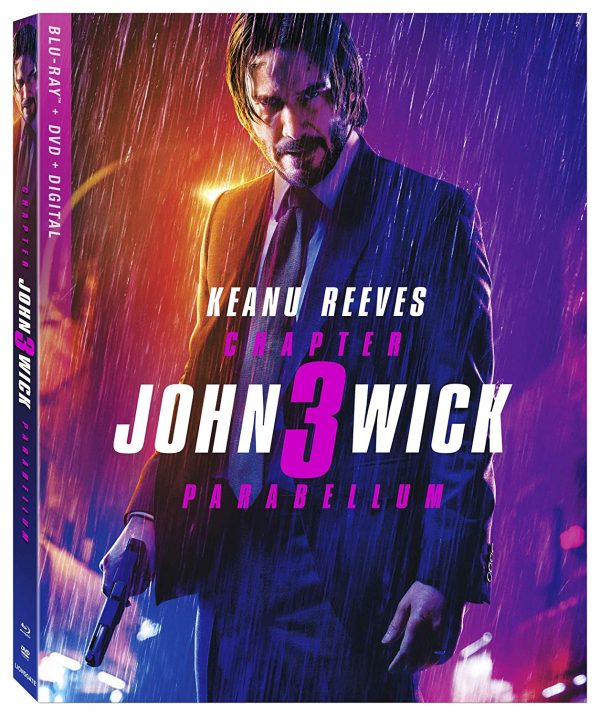 [ryvl video_url="https://www.youtube.com/watch?v=pU8-7BX9uxs" auto_play="yes"]
Watch Trailer of John Wick 3
[/ryvl]
When David Leitch and Chad Stahelski created John Wick, they decided to set up an exceptional bar for the standard of technical expertise and storytelling prowess that we can expect from such stunt veterans who are turning to filmmakers. It is natural, Extraction has gone on to earn a number of comparisons to John Wick because of Hargrave's exceptional stunts resume.
But the question is which Wick movie one should watch if they're looking to experience that Extraction high? When you think about it, the obvious answer is all of them- anytime. However, if you've only got time to watch one, our opinion goes with John Wick 3, which other than having a bit more of the over-exposed desert climate vibe through its sequences, but also showcases some of the franchises most over-the-top pieces of the set yet.
Related: Movies Like John Wick
---
Triple Frontier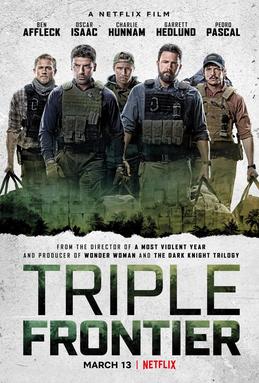 [ryvl video_url="https://www.youtube.com/watch?v=Fo3yRLLrXQA" auto_play="yes"]
Watch Trailer of John Wick 3
[/ryvl]
If you want another movie that you can use to fire up your Netflix as soon as possible, you can set your eyes on Triple Frontier. This is a long-developed crime thriller that finally succeeded in finding its way to screens on the Netflix streaming service the previous year.
A Most Violent Year and All Is Lost filmmaker J.C. Chandor has directed an A-list ensemble such as the likes of Ben Affleck, Oscar Isaac, and Charlie Hunnam. They make up a team of former special- forces members who happen to reunite for a mercenary gig in order to take down a South American drug lord, while taking home a large heap of cash.
Naturally, things don't go according to plan while action turns into chaos as they get trapped along with their haul, on their way home. Similar to Extraction, Triple Frontier carries with itself a gritty and grim "no mercy" philosophy without pulling any punches. The movie is relatively less packed with action and focuses more on the bonds of brotherhood shared among the broken group of friends.
However, it succeeds in being a fellow philosophical thriller that comes with a taste for harsh killing that draws a line parallel with Extraction more hails of bloodshed and bullet-fire.
---
Children of Men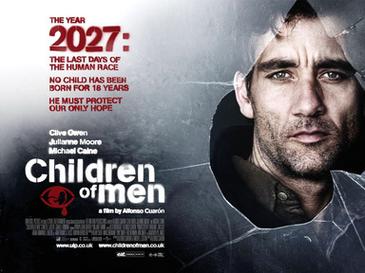 [ryvl video_url="https://www.youtube.com/watch?v=2VT2apoX90o&t=24s" auto_play="yes"]
Watch Trailer of John Wick 3
[/ryvl]
If the main takeaway for you in Extraction was how much you came to love a good one-er, you can also have a look at- Children of Men. This is one of the most exceptional, across the board films on the list, which also gives some of the best "single-take" shots in the history of cinema. The famous sci-fi actor Clive Owen is starred as a former activist who lives in a world that has turned to anarchy when the human race is mysteriously turned infertile.
However, after a young woman miraculously becomes pregnant; he restores his faith in humanity and decides to fight in order to help her take a dangerous journey to safety. The movie has been directed by Alfonso Cuarón and features amazing camera work by Emmanuel Lubezki, Children of Men is a masterwork that uses the camera to help viewers get absorbed in action, and the majority of contemporary fascination that the technique is built around.
---
Blackhat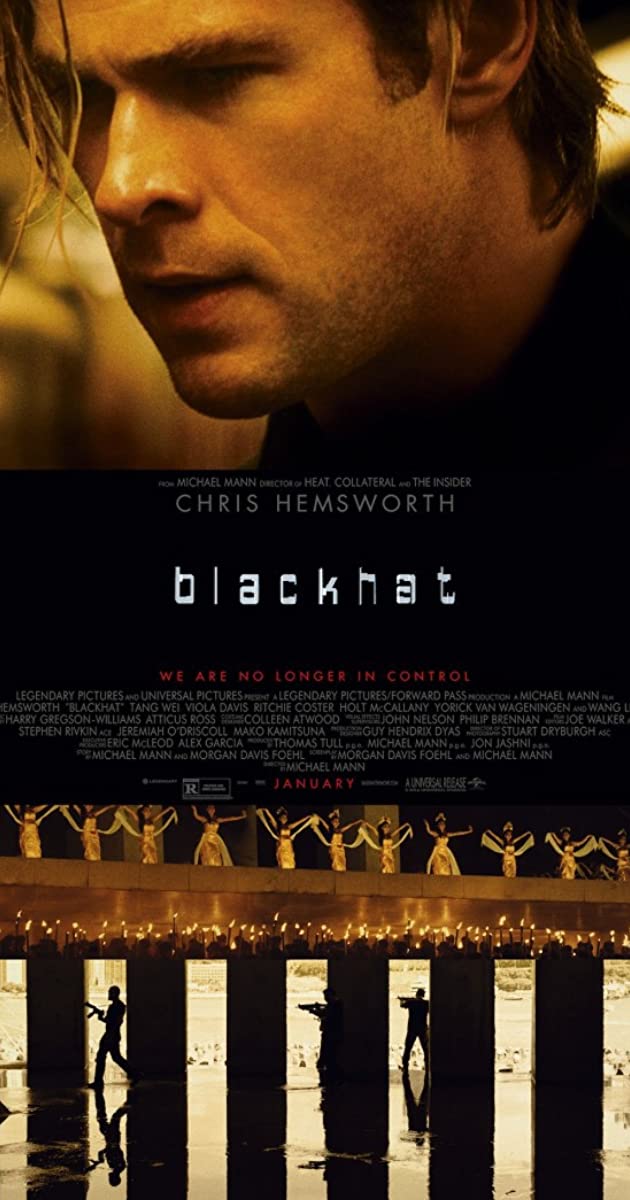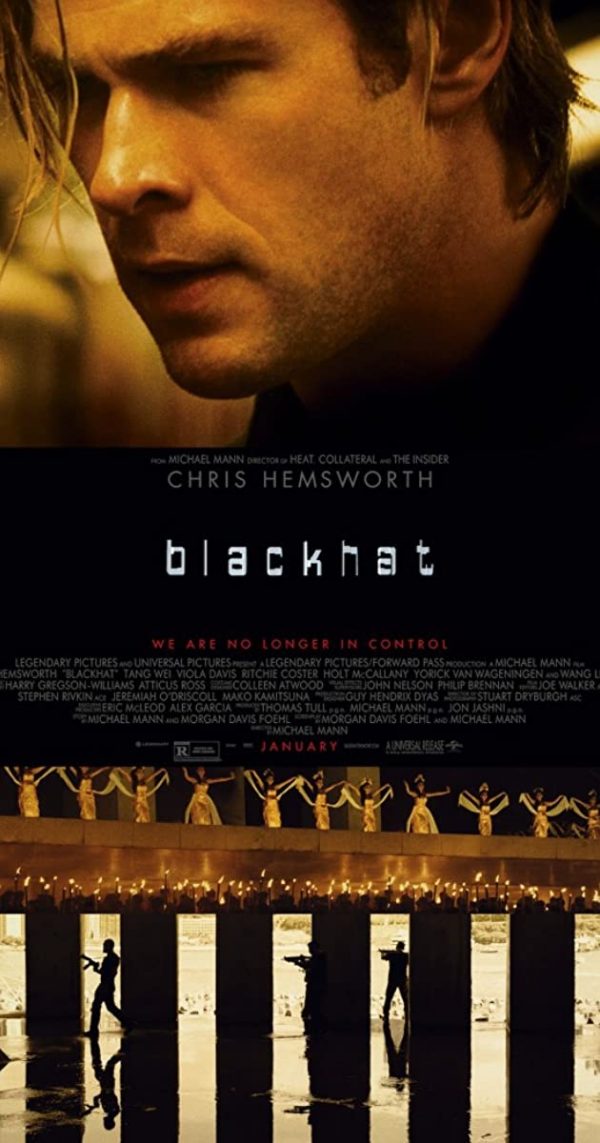 [ryvl video_url="https://www.youtube.com/watch?v=jZ1ZDlLImF8″ auto_play="yes"]
Watch Trailer of John Wick 3
[/ryvl]
On the off chance that you're searching for increasingly intense Hemsworth-drove activity, you're not going to find that in the MCU, where the entertainer has flourished by grasping his simple Moxy and skill for parody.
The thing is, outside the MCU, Hemsworth has battled to discover his balance as a main man in the cinematic world. There's Snow White and the Hunstman, and keeping in mind that that is a pleasant dream experience, it's quite slight on activity. In the Heart of the Sea is fine, however, it's more sensational.
The nearest equal you're going to discover is Michael Mann's 2015 spine-chiller Blackhat. Hemsworth stars as a detained coder who gets a proposal of a decreased sentence in the event that he enables the FBI to find a developing psychological oppressor programmer.
It's somewhat of a hodgepodge; lopsided, draggy now and again, and Hemsworth's driving man qualifications are still unpleasant around the edges, yet by and large, it's a truly engaging tech-spine chiller that didn't exactly merit the lashing it got when it was first discharged.
---
The Man from Nowhere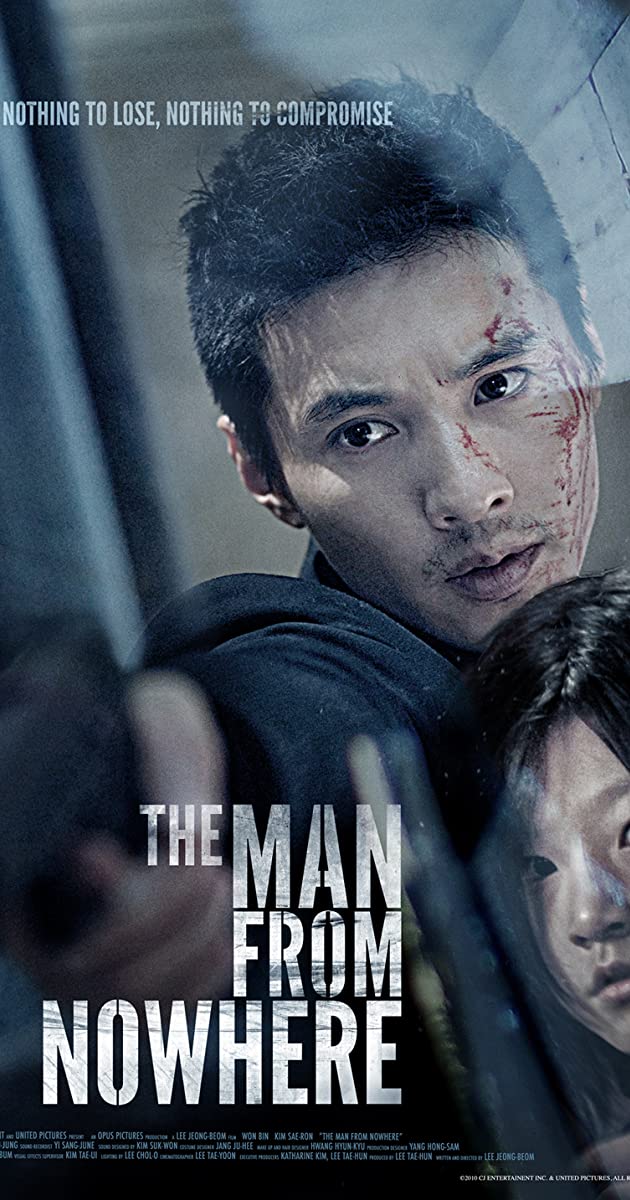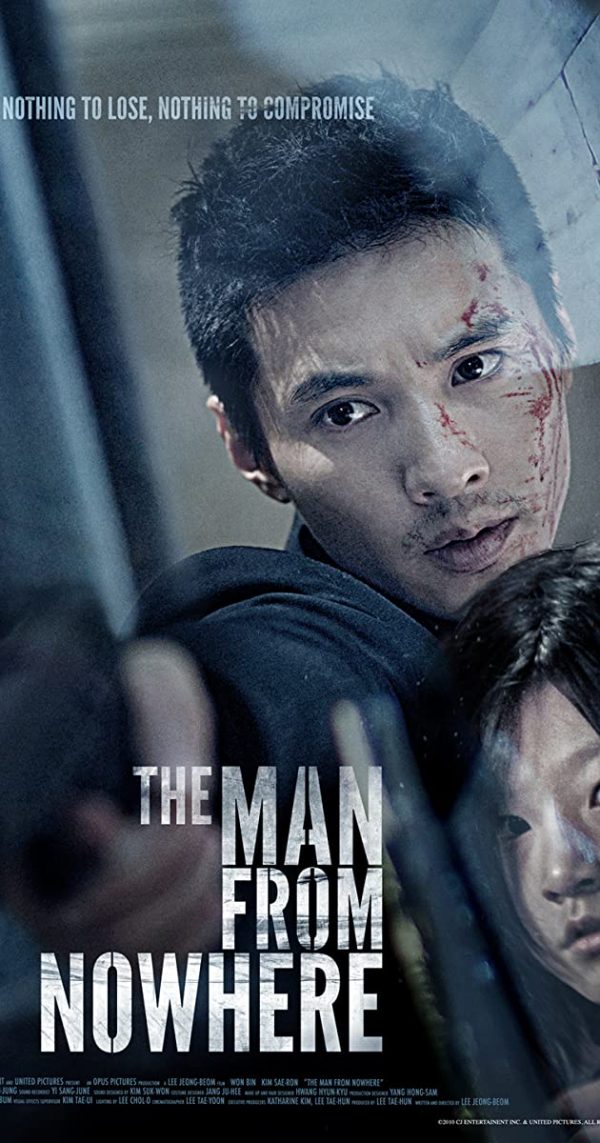 [ryvl video_url="https://www.youtube.com/watch?v=38rPoGSr19U" auto_play="yes"]
Watch Trailer of John Wick 3
[/ryvl]
The Man from Nowhere solidly falls into that quite certain and extremely productive sort Denzel is so attached to, but on the other hand, it's truly outstanding. Won Bin stars as a lowkey kinda fellow with a highkey hardass past who runs a pawn shop. His solitary companion is a nearby child So-mi (Kim Sae-Ron), who becomes involved with the terrible underbelly of the criminal underground when her fiend mother becomes involved with a medication carrying activity.
Normally, the mystery boss must choose the option to risk his life to spare his young companion from her hijackers. There's a bit of organ gathering, some savage activity set-pieces, and a painted nail that will simply make you extremely upset. South Korean spine chillers have gained notoriety for greatness in the course of recent decades, and Lee Jeong-beom's 2010 wrongdoing show is a gold star model.
---
Commando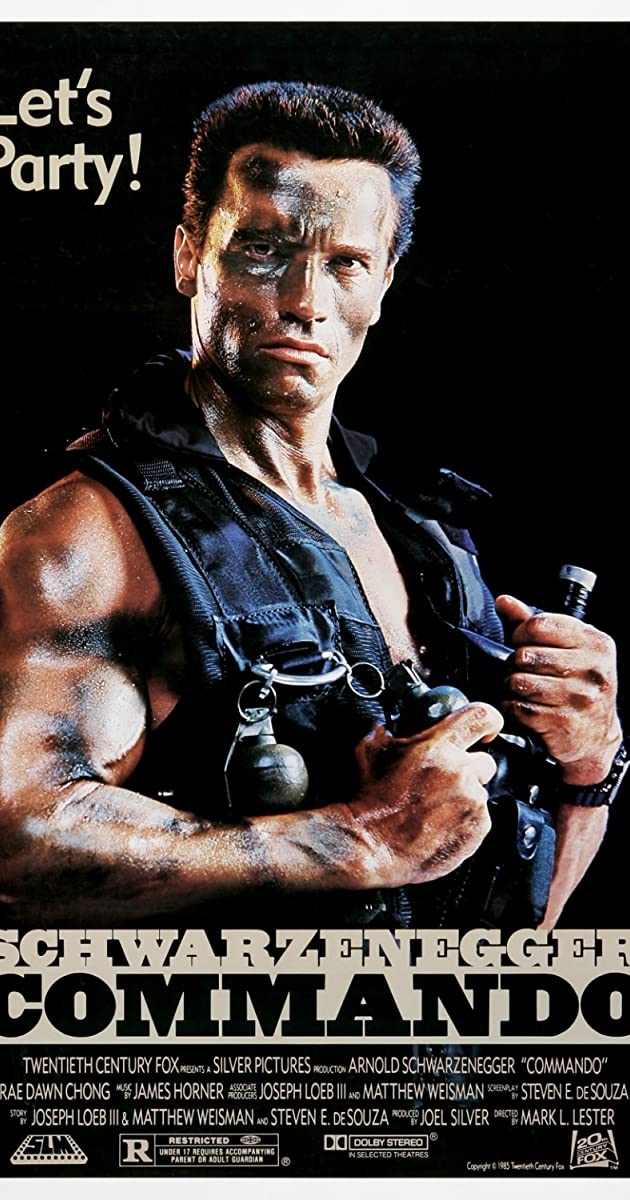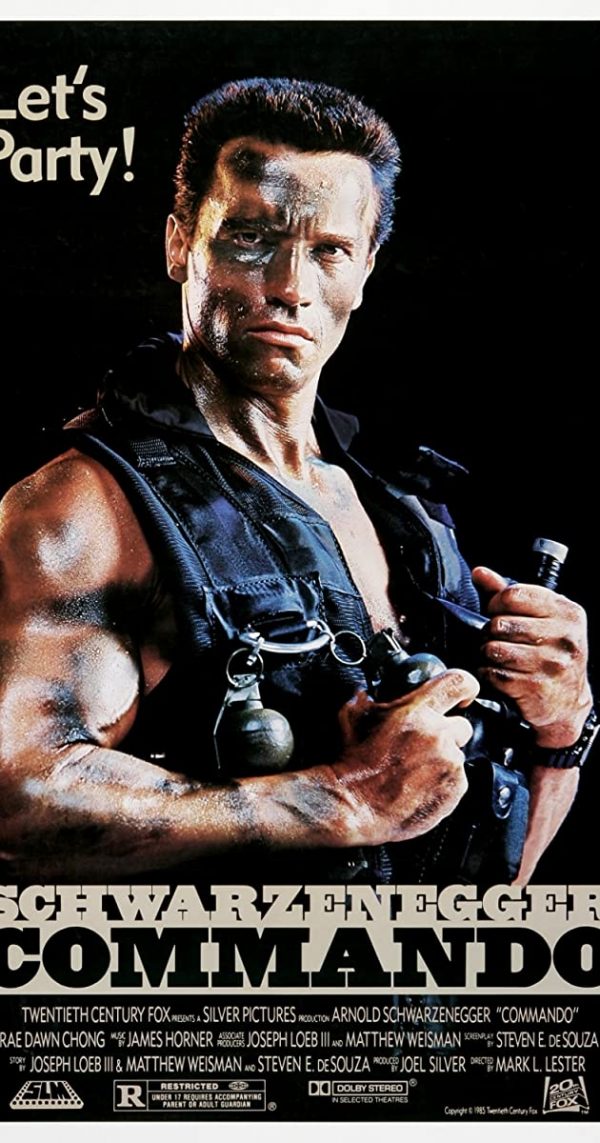 The entire class we're discussing here owes a great deal to Mark L. Lester's 1985 activity exemplary Commando. A completely prime bit of all-out 80s activity, the film stars Arnold Schwarzenneger as extraordinary power usable who goes on a sink or swim salvage crucial his girl (played by a youthful Alyssa Milano) is grabbed. This is the peak of the machismo-fuelled 80s activity iconography, and none of it is inconspicuous. That is to say, Extraction is anything but an inconspicuous film.
Chris Hemsworth gives a good old fashioned thumping to kids. Rake slaughters somebody with a rake. In any case, Commando is an entire different level. Schwarzenneger broadly tears a vehicle seat out with his uncovered hands, for the love of all that is pure and holy.
Yet, it is a totally over-the-top enjoyment and a famous film that helped set the layout for what was to come. Before Bryan Mills, before The Equalizer, before Tyler Rake, there was John Matrix. Also, he was radiant.
---
City of God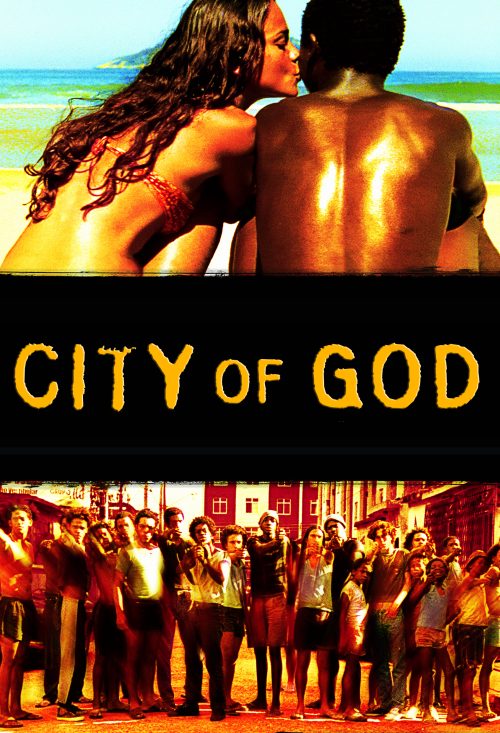 Recollect that entire thing about Chris Hemsworth, mammoth Disney-utilized hero, totally smacking down a lot of youngsters? Indeed, that was a consequence of the genuinely unrelated subplot about kid troopers in the criminal underground. That plotline at last never took on much an incentive in Extraction, and on the off chance that you ended up wishing you could dive somewhat more profound into that world, uplifting news: the City of God exists and it's amazing.
Fernando Meirelles and Kátia Lund's 2002 criminal dramatization occurs in another nation, and the local and social explicitness is a piece of what makes it such a fortune. However, the City of God additionally saddles the widespread certainties of abused adolescents trapped in a pattern of viciousness and wrongdoing.
The four-time Oscar-designated film is a brilliant feat for all included in the movie. It diagrams an appalling truth of life for kids trapped in a savage system of abuse in the ghettos of Brazil, and the excellent snapshots of energy and life they find in the midst of the disorder.
---
Get Carter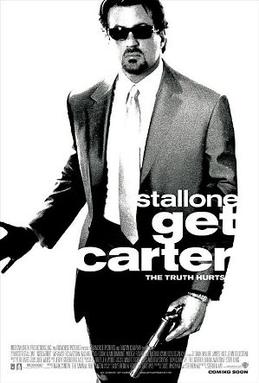 Neo-noirs don't beat Mike Hodges' 1971 spine-chiller Get Carter, which featured Michael Caine as London hoodlum who tears his way through Newcastle's wrongdoing world when his sibling strangely kicks the bucket. Get Carter is a lot calmer, slower, and increasingly meditative film, however, it imparts a skeptical streak to Extraction.
Caine gains his notable notoriety in the job of Jack Carter, a solidified man with a dull crucial, on the off chance that you preferred the significant distance take shots out toward the finish of Extraction, you'll see one of the unequaled incredible instances of that peak here.
---
Captain America: The Winter Soldier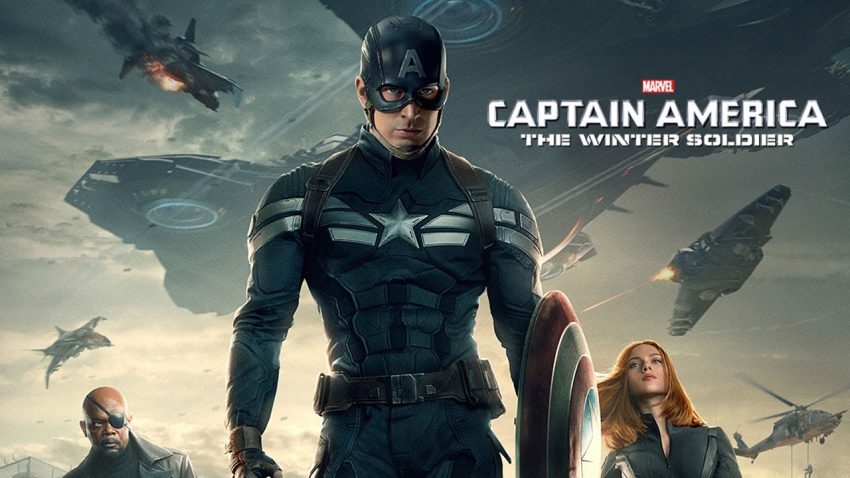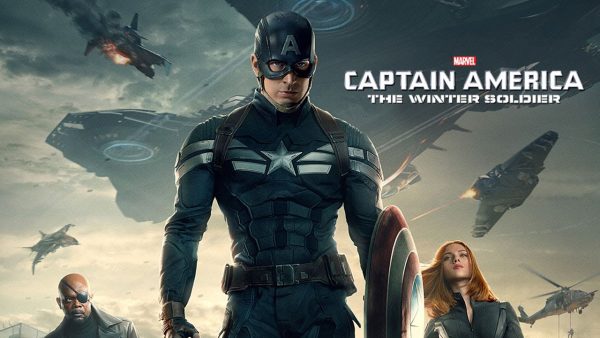 Thinking about the group behind Extraction, we needed to have one of the MCU films on the rundown, and in case you're searching for the nearest style and tone, you can't show improvement over Captain America: The Winter Soldier. While you won't get your Hemsworth to fill here, The Winter Soldier was the first Russo Brothers' first Marvel film and Hargrave was the trick twofold for Cap.
Normally, as an MCU and in this way Disney film, the activity in The Winter Soldier is positively less savage, however with a great deal of the main groups in place, it (despite everything) has that high-sway, hyper-dynamic vibe that hangs out in Extraction. Besides, it's one of the MCU's most ideal movies yet, constantly extraordinary to watch, and the best post-Extraction watch on the off chance that you need another serious activity driven spine chiller that the entire family can appreciate.
---
Jack Reacher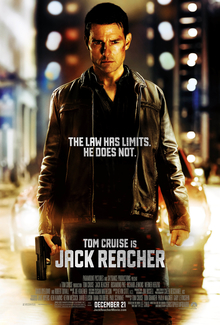 Jack Reacher is a mysterious legend in the military who had no reason to leave his job having received all the possible honors as an army investigator. This character from Lee Child's novel- One Shot has been portrayed by Tom Cruise who does an excellent job at bringing out the subtleties of this former Military spy.
The thriller is rather violent and our vigilante hero Reacher has no qualms about breaking laws to ensure that justice is done. The director- Christopher McQuarrie has captured some heavily brutal fighting scenes, which are not meant for a weak-hearted audience.  The movie has muscle with enough twists to keep you interested in a highly watchable and competent Cruise.
---
Olympus has Fallen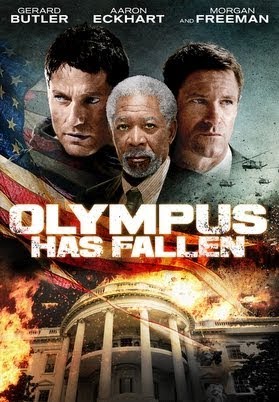 The film has been directed by Antoine Fuqua and is a successful politics based thriller/action that has an intriguing plot. Ex-Army Ranger, Mike (Gerard Butler), has now become a Secret Service agent who is given the charge of the President (Aaron Eckhart) as well his family.
Months after the demise of the First Lady, an assault on the White House breaks out, and Mike is determined to keep the President and his child from being taken as prisoners. The film in this manner gives a lot of tension and activity. As the adversary shut-in, Mike gets his top game to make all the difference.
---
Taken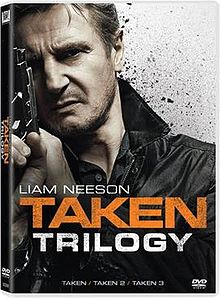 'Taken' is a significant eventful spine chiller that has a hard-hitting plot. Coordinated by Pierre Morel, the film stars Liam Neeson as Bryan Mills, the-ex CIA officer whose highschool-going teenage girl and her companion are seized by a mob of sex dealers. The film is maybe one of the few handfuls of movies that focus on the development of their plot also. The action-filled show is likewise clubbed with astute ideas that make it a relatively refined action-thriller movie.
The performances given by Neeson and Maggie Grace are very convincing and fill life into the movie. Director Pierre Morel has captured the action sequences flawlessly, with a great blend of precision and spontaneity. The only little glitch we find is that somewhere or the other this movie is similar to other action thrillers and doesn't have a lot of surprises.
---
The Transporter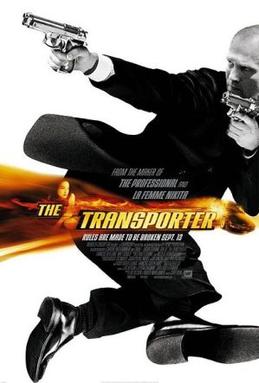 'The Transporter' under direction from Corey Yuen and Louis Leterrier is a great film that drove Jason Statham to popularity. His character Frank Martin is a tight-lipped hired fighter who passes by the name Transporter.
A man with scarcely any open secrets, he will ship anything, no questions posed. As the movie progresses the entire game changes when he is entrusted with moving a thing that ends up being a lady, tied and bound. The film with its tricks and unwinding plot is a genuine entertainer.
---
Die Hard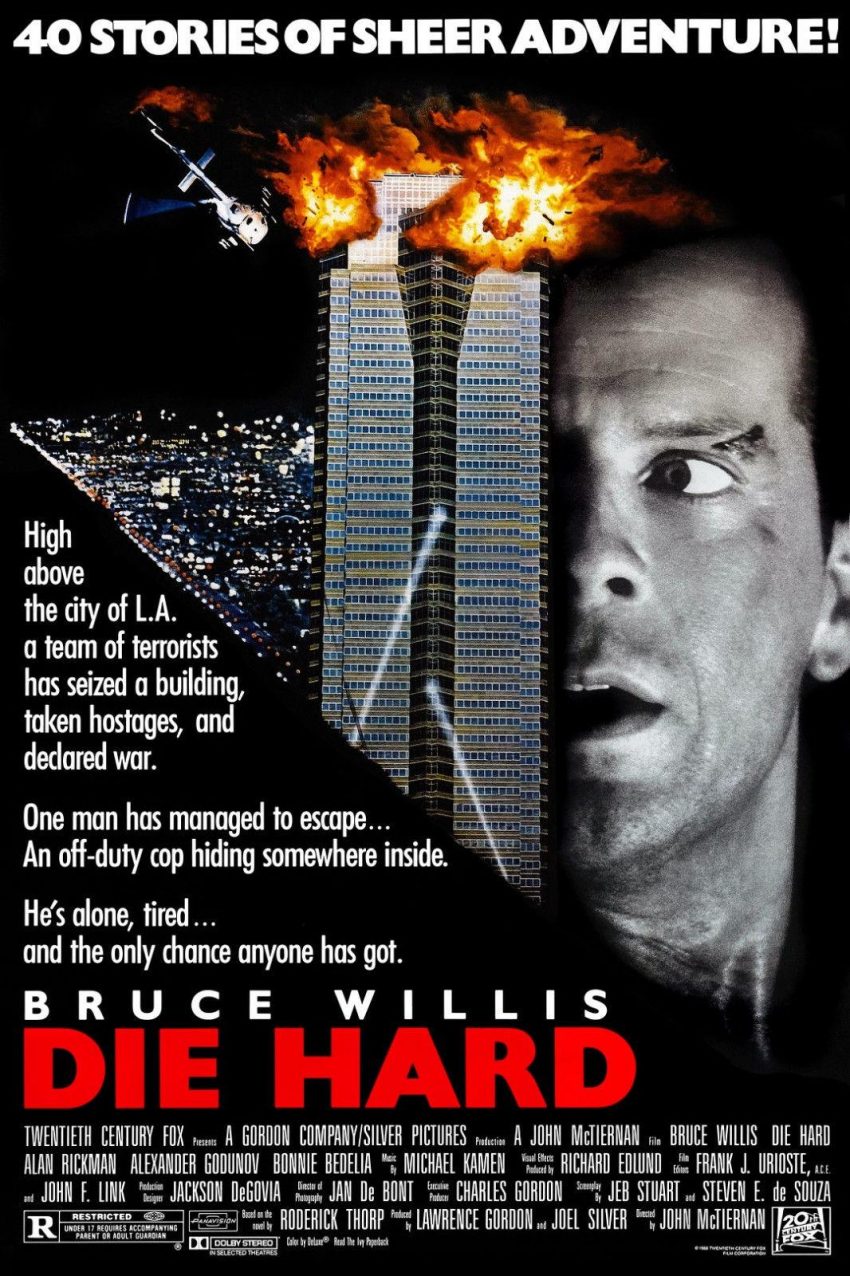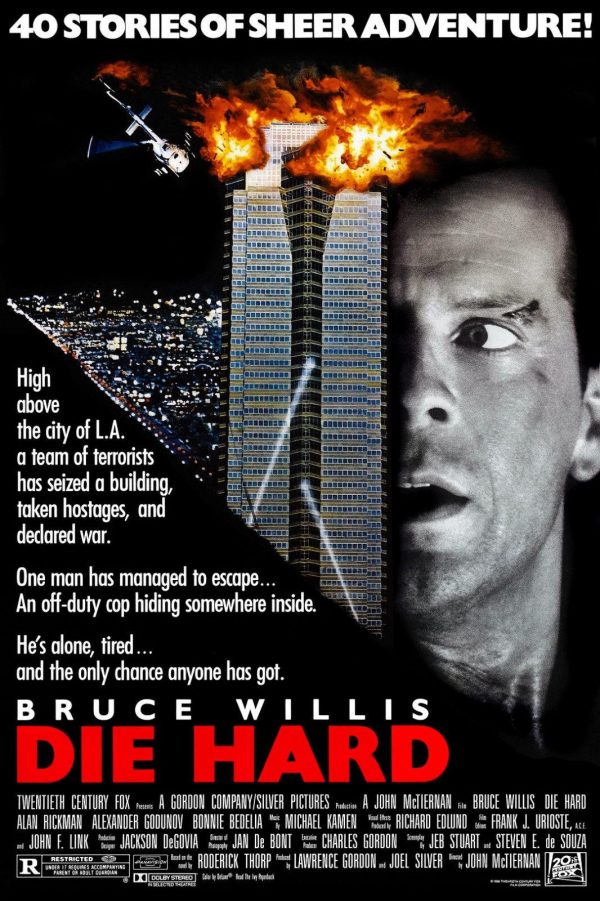 This exemplary action spine-chiller even has Christmas lights in the experience. Put together by John McTiernan, the film is about investigator McClane (Bruce Willis), who is entrusted with securing the prisoners of the Nakatomi Corporation. Although he is working off the clock and is in an urgent need to make up with his wife, everything moves out of the spotlight when the organization building is assaulted by a gathering of outfitted men, headed by Hans Gruber (Alan Rickman).
The film isn't the sort that will disappoint as the core of its characters has delivered wonderful performances. The fact remains that this movie is a work of art, and if you haven't watched this film so far, you can do so presently.
---
The Bourne Ultimatum
Directed by Paul Greengrass, this action-movie snares its crowd through its plot and exceptional action sequences. The film, which is the third part in its series, is a standout among others as a result of its suspense-filled story. Jason Bourne (Matt Damon), awakens to discover his character cleaned away and his family killed. This film has Bourne getting serious flashbacks from quite a while ago.
Combined with more deterrents and risks, he attempts to get to the core of this mystery. The film goes down on the rundown as one of the most serious spines- chilling action movies for the unrefutable way in which it grasps its crowd
---
Conclusion
If you are looking for movies that give you a good dose of adrenaline, then we recommend these heavy movies like 'Extraction.' Since theaters have all closed down at the moment, movies such as these are the closest things we will have to a Blockbuster.
Check out our list of movies to watch if you have loved Extraction and be sure to leave us your inputs and recommendations. Many of these movies have a similar action vibe, many of them follow the idea of a badass man on rescue, and few play with both the ideas. Whatever they do, we are sure that you will absolutely love the suggestions we have put above.