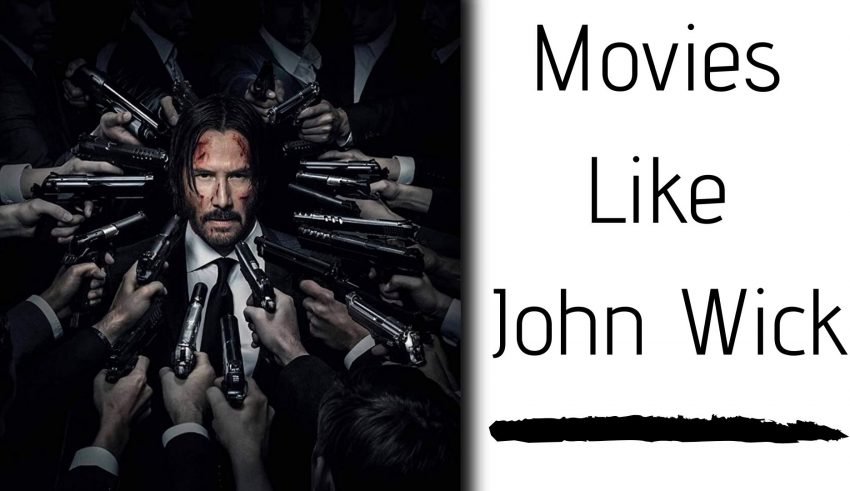 Directed by the unmatched Chad Staheliski, who first stunned us with his terrific work in Buffy the Vampire Slayer, John Wick has got to be one of the greatest neo-noir action thrillers of all time.
Written by Deren Kolstad and starring Keanu Reeves, this movie features legendary – Baba Yaga who goes all out on a killing streak, after a sadistic mobster kills the only living memory of his dead wife- his pet dog.
Below we have given 15 movies like John Wick, that have more or less succeeded in coming close to the cinematic experience that is afforded by this wonderful feature.
No one, who sees this movie, leaves the theater unimpressed by the scenery-chomping, action-filled movie sequences that employ a balanced combination of slick music and dark colors to leave its audience mesmerized.
The love of supporting players- Ian McShane and Willen Dafoe- for this cinematic genre is clearly visible throughout, and at the end of this amazing blockbuster, people are invariably left wanting more of Wick and his cold, hard take on life.
Here is the List of Top 15 Thriller & Action Movies Like "John Wick":
The Matrix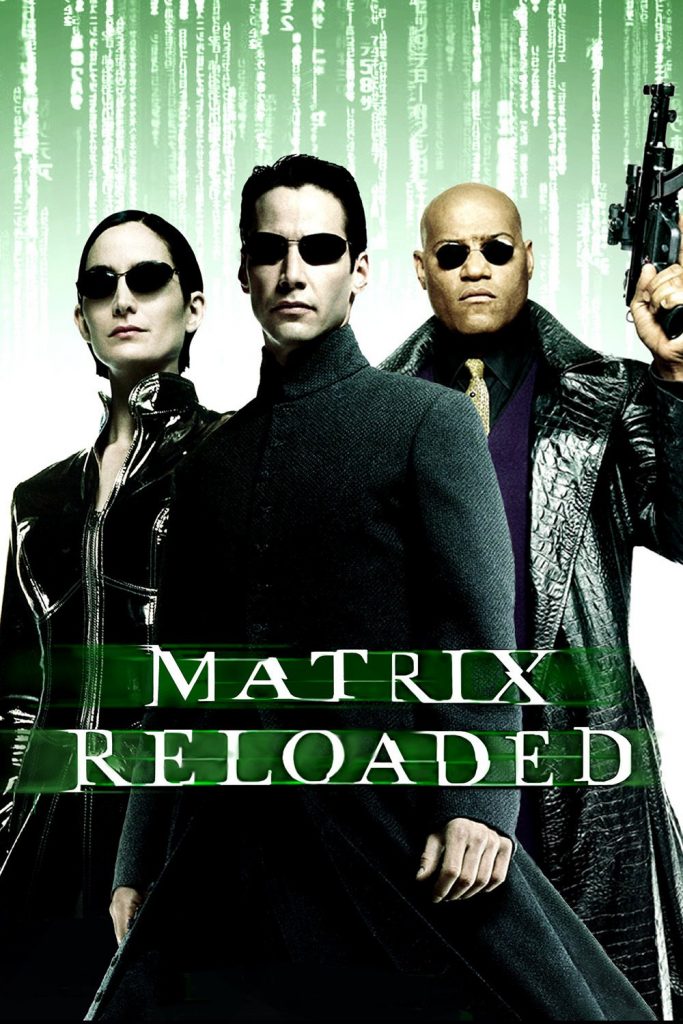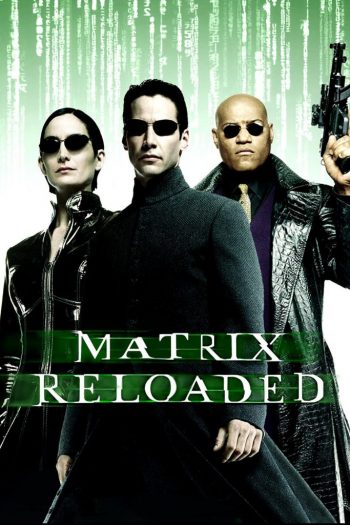 We start off this list with another movie that stars our main lead- Keanu Reeves. The Matrix is a fantasy/ sci-fi movie which contains action sequences you simply cannot forget. The movie is a story of a newly found hero- The One- who seeks to free his fellow humans from the clutches of a fabricated world.
Although the plot base of the two movies seems entirely different, you will not be disappointed once you hook into the film. The stoic yet expressive performance by Keanu Reeves and his co-stars transports you to the world of master-fighters and stealthy defenders, who deliver some of the best fight scenes that cinema has seen in a while.
---
The Equalizer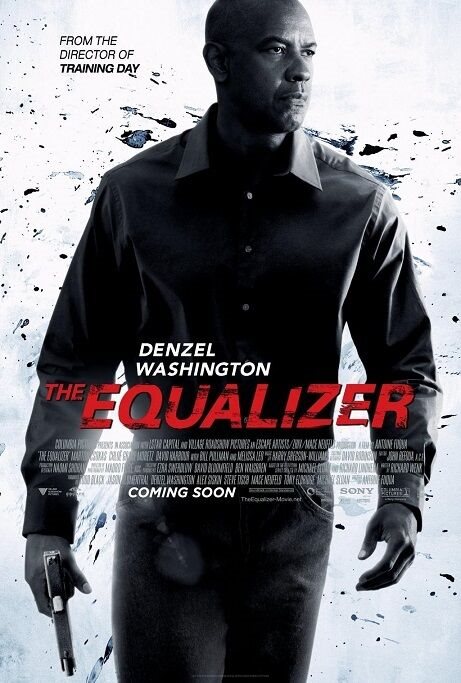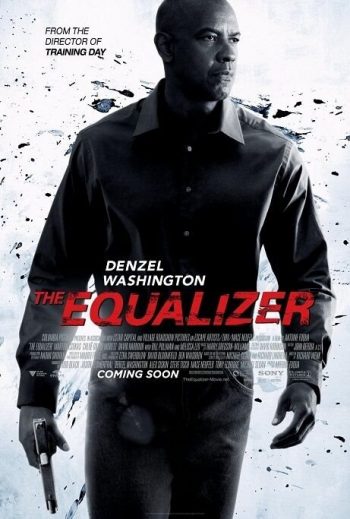 Watch Trailer of The Equalizer
Want another revenge story where the presently dormant lead is stirred to action by a series of unfortunate, immoral events? The Equalizer is the right pick for you.  Starring Denzel Washington, the movie garnered enough appreciation to deliver a much awaited sequel some years ago.
The movie shows the story of Robert McCall, who leads a seemingly normal life until his demons are forced to let out when a young girl- Teri- is brutally beaten by a group of Russian mobsters. McCall becomes the hero for the voiceless, and takes it upon himself to bring the entire mob of gangsters to justice, all on his own. Sounds familiar?
---
Kill Bill Volume 1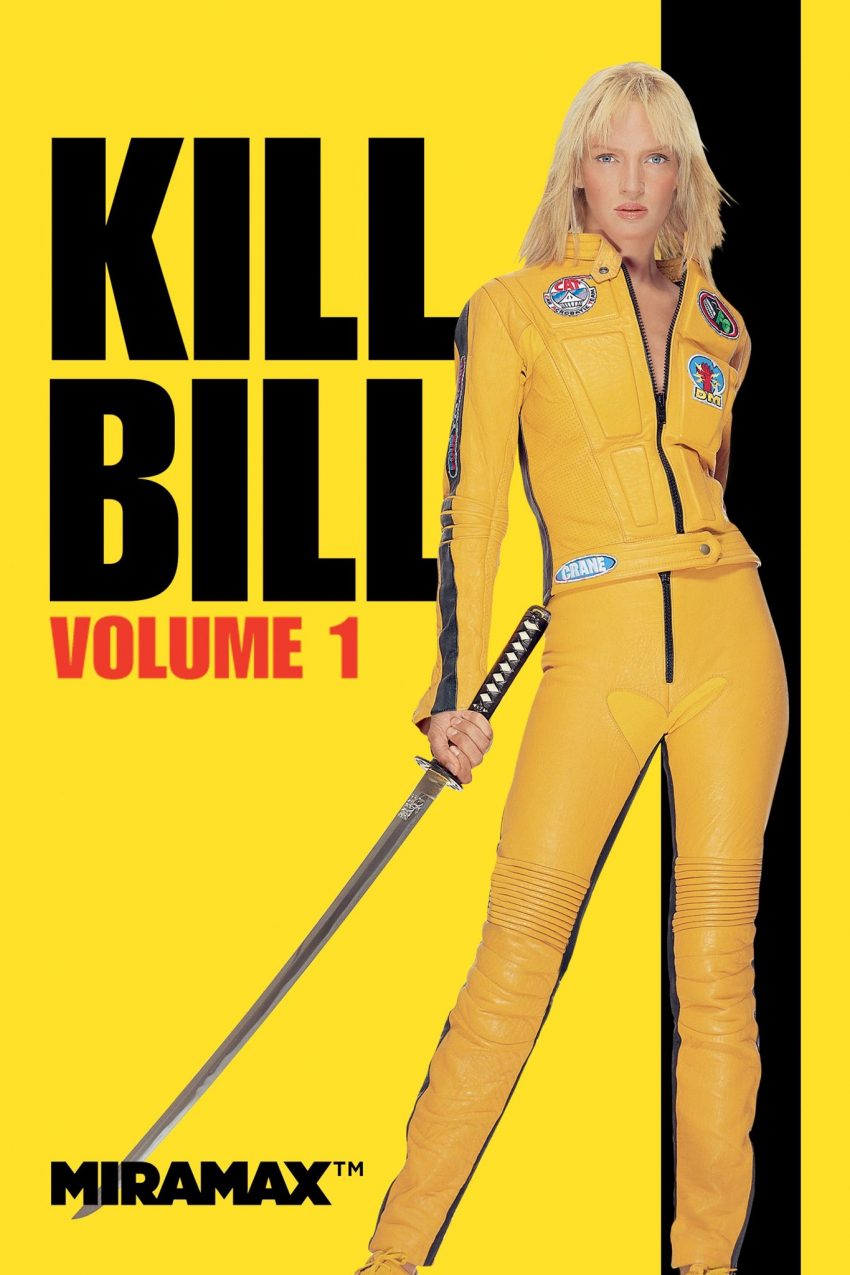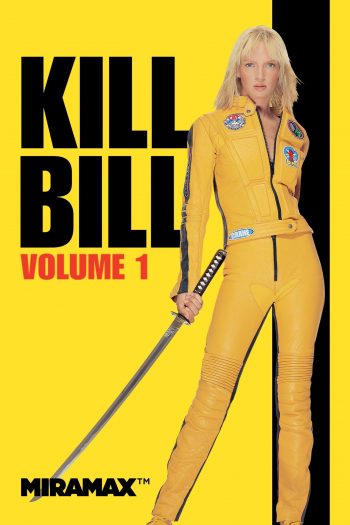 Watch Trailer of Kill Bill Volume 1
There is no other production by Quentin Tarantino that has succeeded in portraying his sense of cinematography as skillfully as Kill Bill. If you're looking for a pure action movie like John Wick, there is no better match than Kill Bill.
The film is a pure adrenaline rush with a powerful heroine- Uma Thurman- who is out for blood.
Having worked previously for a gang leader called Bill, our assassin- known as The Bride- decides to put her dark past behind her and start a new life. However, things do not go as planned when she is attacked by her former gang-mates on her wedding day, killing her unborn child whose death she now seeks to avenge.
---
Taken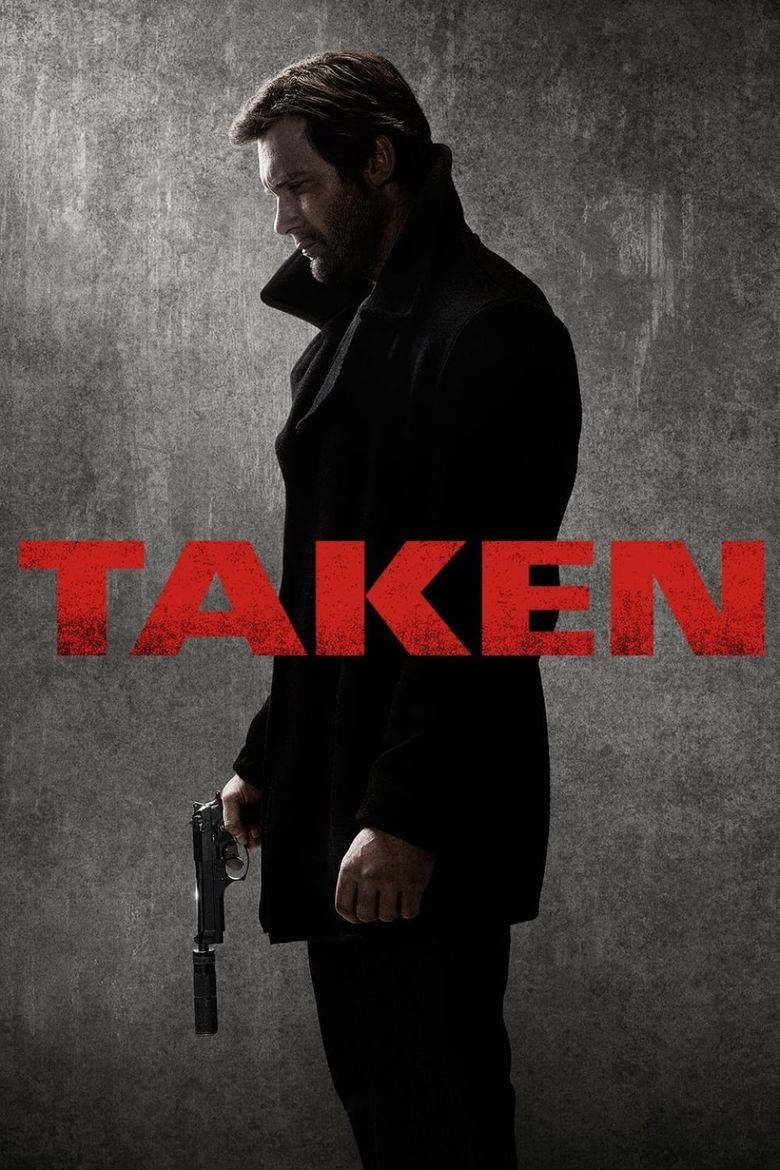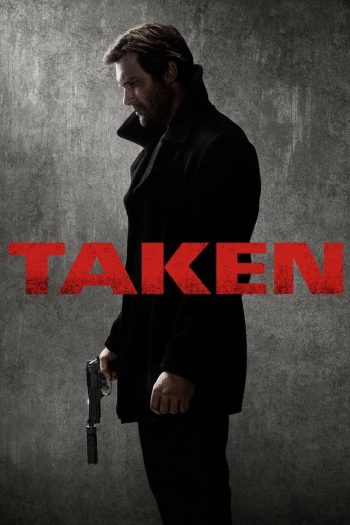 Another story of revenge, Taken, gives us the story of Bryan Mills who acts as a one-man fighting squad with an extended asset of skills- sharpshooting, karate, knife-combat, torturing, impersonating, pursuit driving and even pocket picking.
With all the impossibility factor you need in a thriller movie of this kind- Taken remains one of our favorites in the list.
The performances given by Neeson and Maggie Grace are very convincing and fill life into the movie. Director Pierre Morel has captured the action sequences flawlessly, with a great blend of precision and spontaneity.
The only little glitch we find is that somewhere or the other this movie is similar to other action thrillers and doesn't have a lot of surprises.
---
Jack Reacher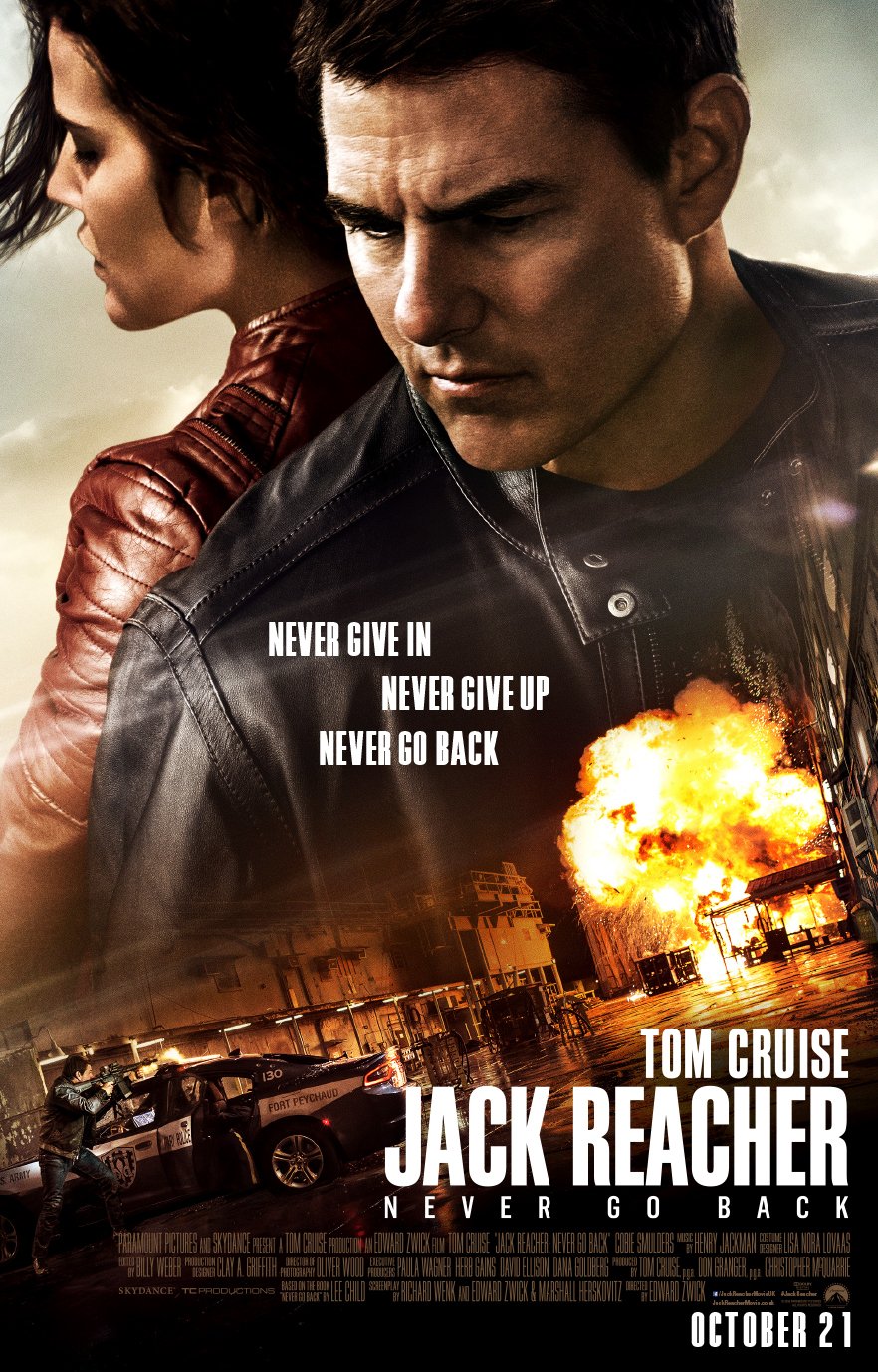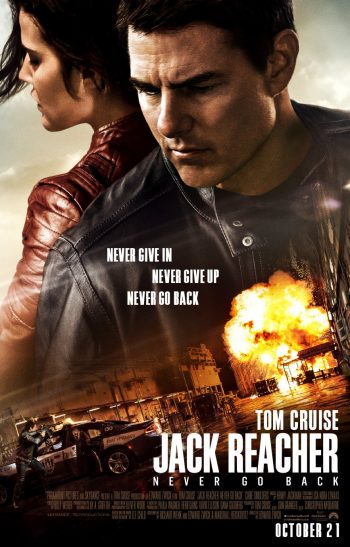 Jack Reacher is a mysterious legend in the military who had no reason to leave his job having received all the possible honors as an army investigator. This character from Lee Child's novel- One Shot has been portrayed by Tom Cruise who does an excellent job at bringing out the subtleties of this former Military spy.
The thriller is rather violent and our vigilante hero Reacher has no qualms about breaking laws to ensure that justice is done. The director- Christopher McQuarrie has captured some heavily brutal fighting scenes, which are not meant for a weak-hearted audience.
The movie has muscle with enough twists to keep you interested with a highly watchable and competent Cruise.
---
Deadpool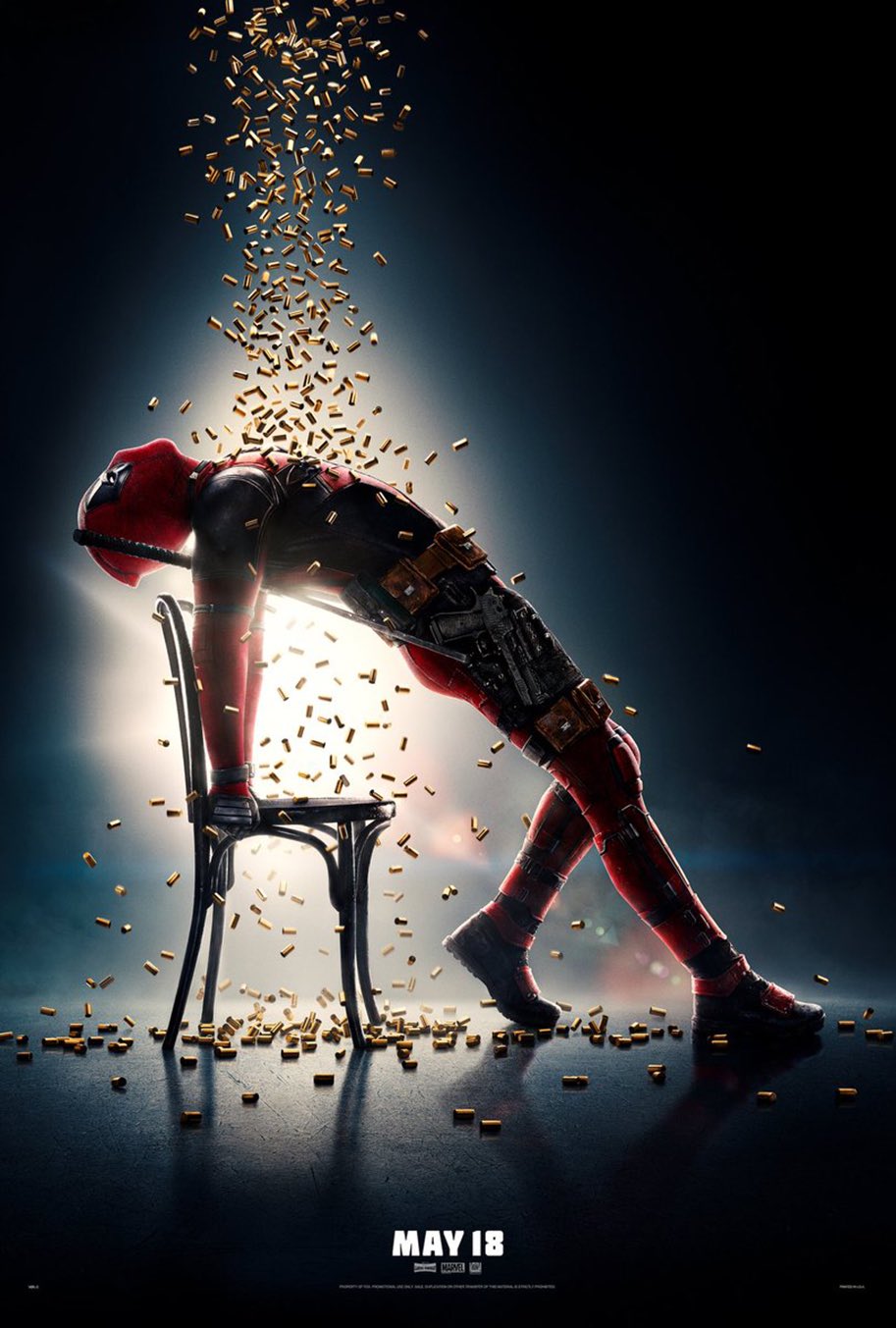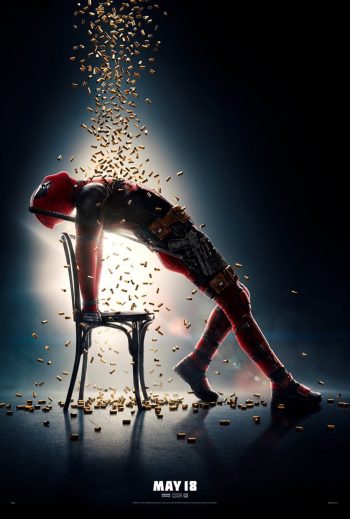 This is an R-rated superhero movie by Marvel blew everyone's mind with its surprising story and even more unexpected success. Deadpool is more than your standard Avengers or X-Men movie- definitely not an easy watch for middle schoolers. This is a fast entertaining story that has enough of its genre without giving in to excess.
Deadpool, played by Ryan Reynolds, tells the story of Wade Wilson who goes around doing borderline illegal jobs but things turn around for him when he finds out he has metastatic cancer.
The only way out of this puddle is a mutant program which ends up saving Ryan's life and giving him superpowers, all at a cost. If you want to enjoy some of the most witty performances by Reynolds, do watch this movie.
---
American Sniper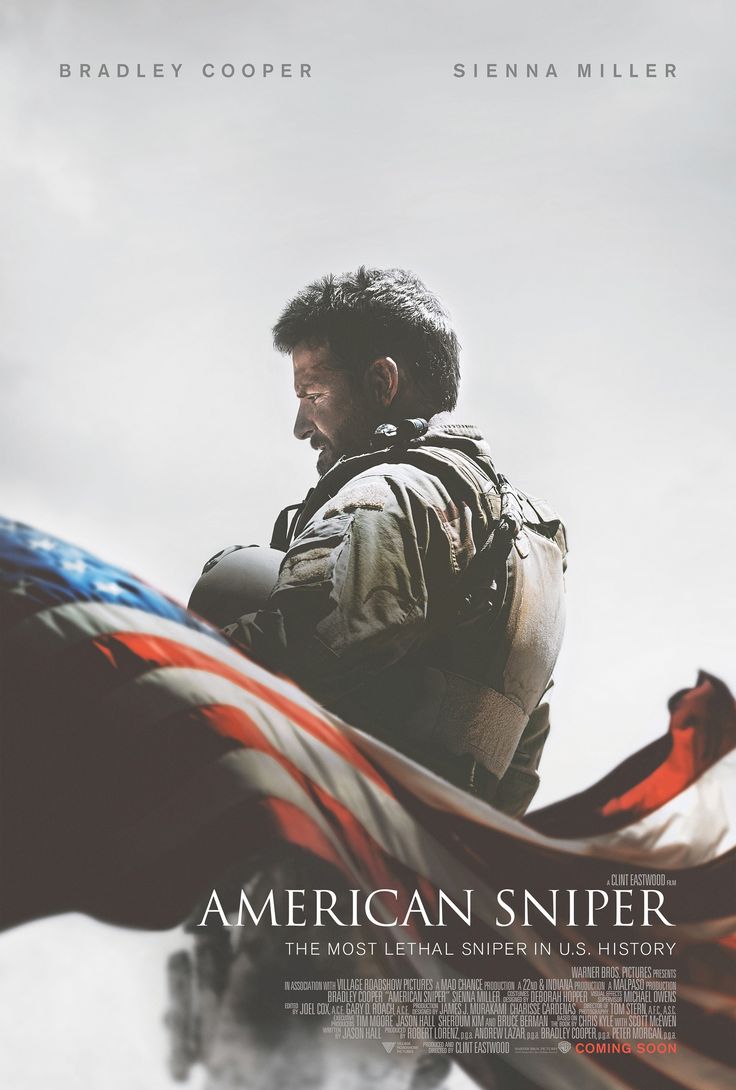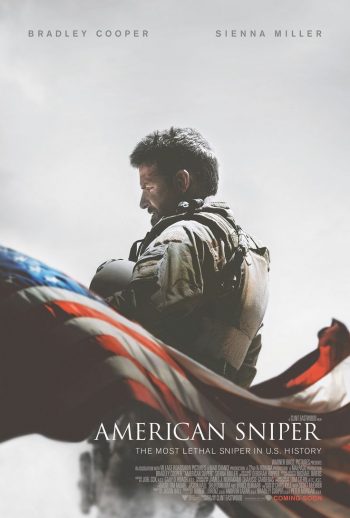 Watch Trailer of American Sniper
This story is based on the life of U.S. navy seal- Chris Kyle and shows how a soldier is unable to leave war behind. Even when home with his family, all Kyle can hear is the sound of guns firing, which makes him remember everything he has done in the battlefield while making him long to be back in action.
Directed by Clint Eastwood, American Sniper proves to be one of his best directorial efforts. The movie opens with a brutal moment of  suspense, where our hero has to decide whether to pull his trigger or not- the movie captures the audience from the get-go and shows the conflicting personality of a man who is driven by crisis.
---
Crank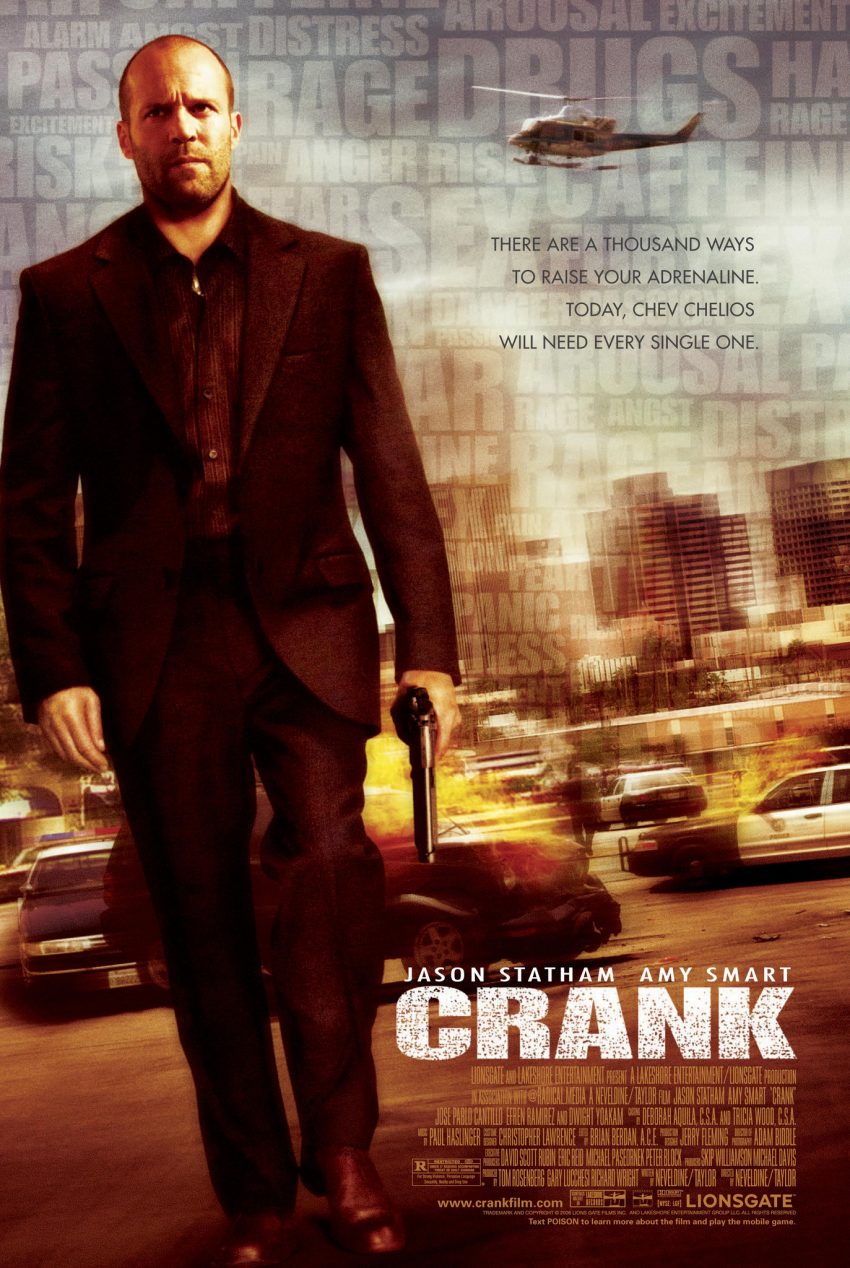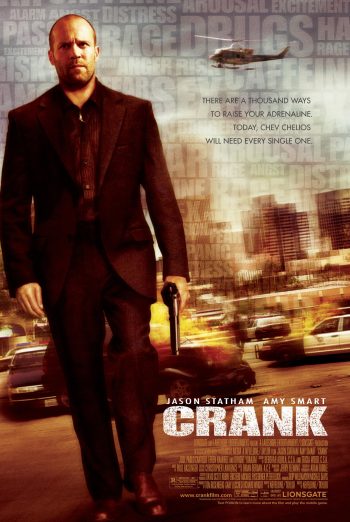 Described by New York times as rather brutish- here is a movie turgid with action. The movie shows Chev Chelios (Jason Stratham), who is an extraordinary hitman- waking up only to realize that he has been injected with a poison that shall take his life or stop his heart, unless his body gets a constant dose of adrenaline.
Writer and director- Mark Neveldine and Brian Taylor have successfully jacked up action with the right amount of gimmickry and gore. The hero is unlike any other- seen chugging red bull, taking energy supplements, licking cocaine off the floor of the bathroom- and doing everything possible to keep himself alive. Although the movie received a lot of criticism, for someone who is looking for pure thrill- this movie might work.
---
Fury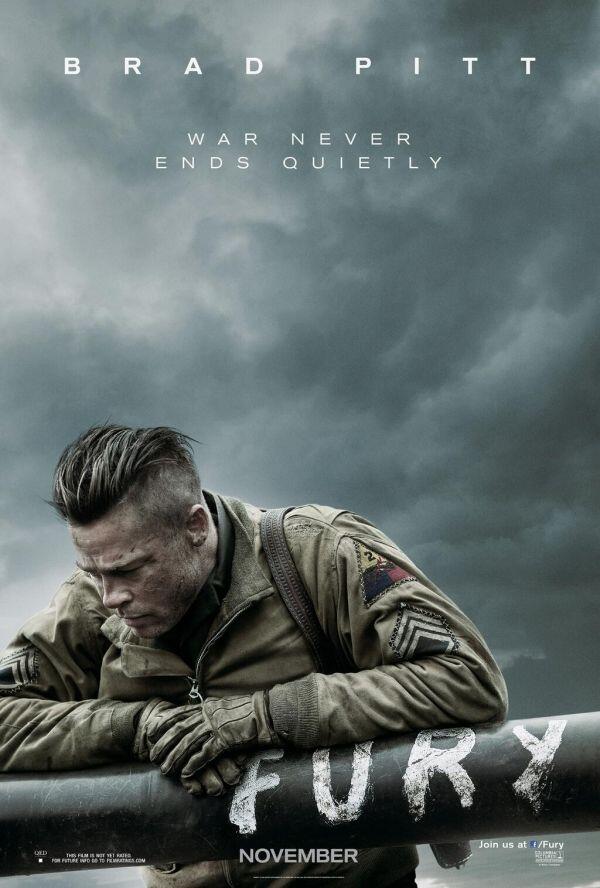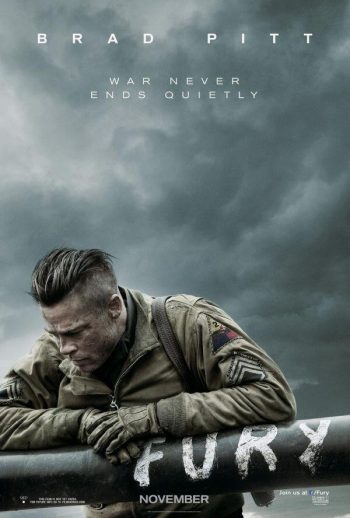 Fury is a movie with events unfolding at the time of World War 2 under the direction of David Ayer.  In war things first get a lot worse before they start getting better, and only the most resilient men are able to survive.
This story shows Don Collier- an army sergeant- going on an impossible mission behind enemy lines with only four men.
Even though the movie carries the burden of dealing with a cliché matter, it still manages to surprise the viewers with how the story has been laid out and characters have been portrayed.
Just like his character from Tarantino's Inglorious bastards, this movie also shows Brad Pitt doing is utmost best as a war time hero.
---
Edge of Tomorrow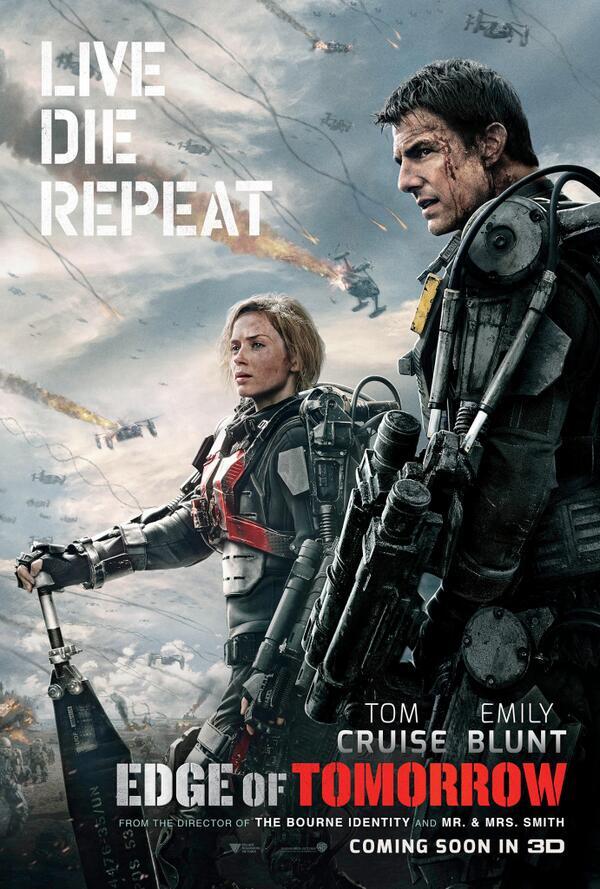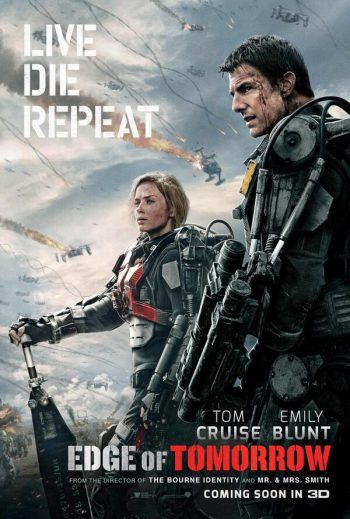 Watch Trailer of Edge of Tomorrow
Invasion of Earth by aliens is a plotline that has been used by Hollywood time and again, and one might suspect that Edge of Tomorrow brings nothing special to the screen with this repetitive theme, but this couldn't be farther from the truth. This movie is a package of everything astounding and refreshing in American cinema.
The movie casts Tom Cruise who plays William Cage- a soldier who has never been in actual combat. After a fateful encounter with the invading species, Cage gains the ability to reset time and relive the entire day, setting a time loop which can only end if Cage succeeds in a certain mission along with another soldier, played by Emily Blunt.
---
The Transporter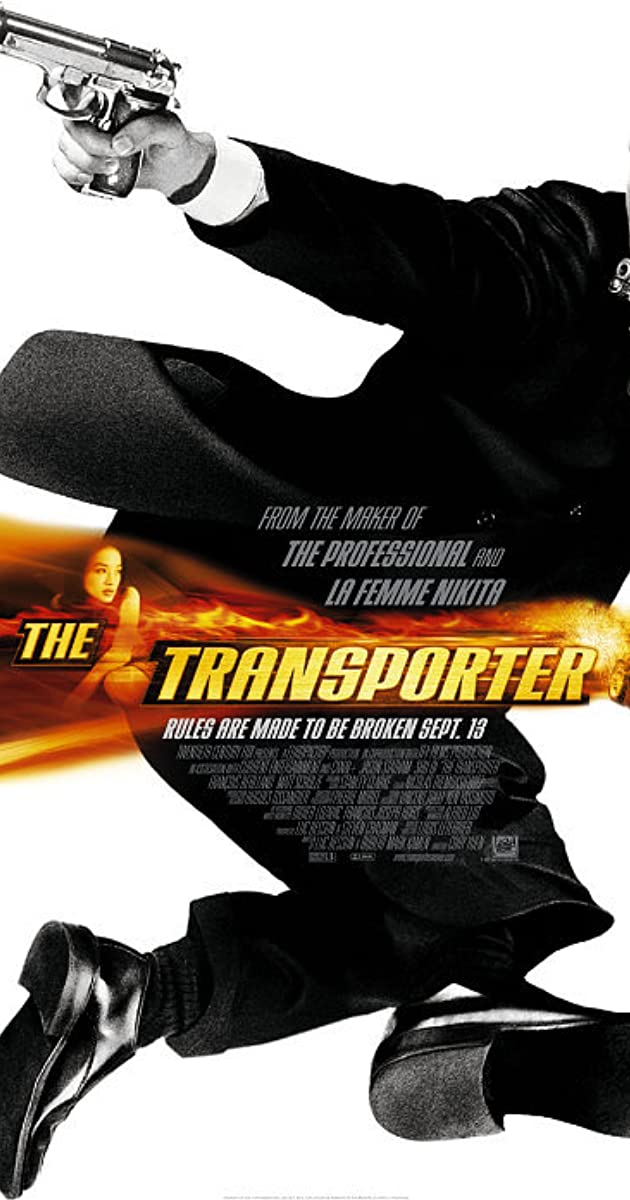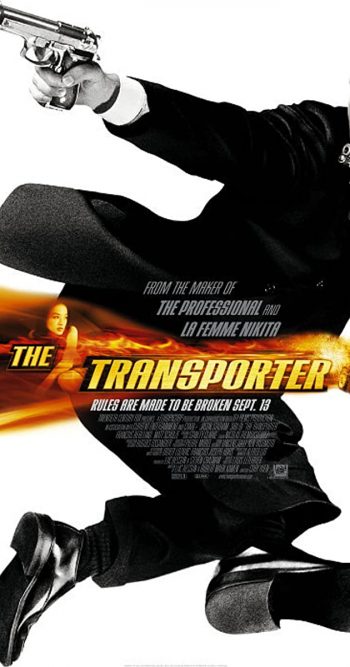 Watch Trailer of The Transporter
The Transporter is a perfect blend of Hong Kong movie tactics and James Bond action sequences. The luxurious locations from a regular Bond movie has been combined with tricks from the best martial arts movies. The movie stars Jason Statham as Frank Martin or the transporter who delivers everything- legal or illegal at a price.
Different from a typical hero, Frank is rather amoral and works for money. It is safe to assume that our hero lost most of his patriotism while he worked for the British Special Forces and has now picked a lifestyle that can help him afford the lifestyle that he has chosen for himself in the heart of France.
---
The Raid: Redemption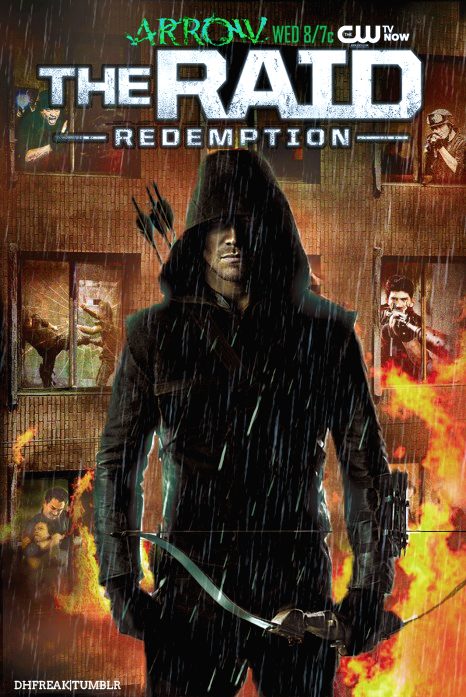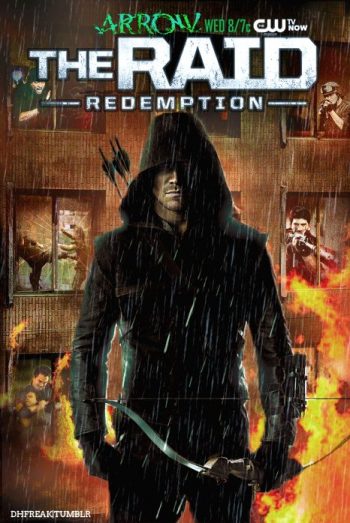 Watch Trailer of The Raid: Redemption
Gareth Evan's crowd-pleasing movies are often the first pick for an action movie fan who is looking for no-frill thrill of movies like John Wick. The movie stars Iko Uwais as the guy who ends up in the wrong place at the wrong time. His performance is rather explosive as the Indonesian John McClane who is known as Rama. This was a life defining role for Uwais that catapulted him to the status of an action God.
This is violently splintering movie, with uncompromising tension that portrays some brilliant martial arts sequences in a rather nightmarish setting. If you like movies like Tarantino's Reservoir Dogs, John Carpenter's Escape from New York and similar action films, there are high chances you will like this movie too where Iko Uwais emerges as a star.
---
Atomic Blonde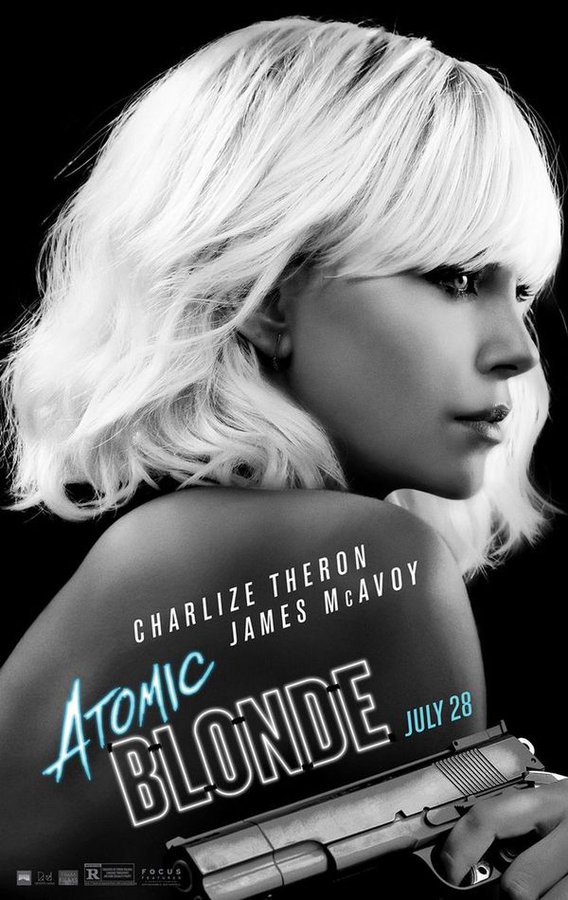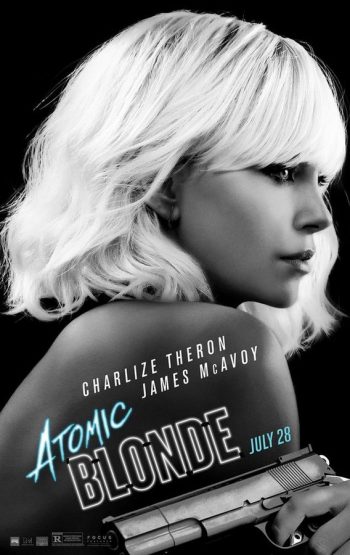 Watch Trailer of Atomic Blonde
If you're looking for a movie that has the same level of action choreography as John Wick which puts it second to none, then you can safely bet on Atomic Blonde. This movie happens to be the first solo attempt of John Wick co-director David Leitch. This movie is packed with the star power of Charlize Theron and does not compromise on its action sequences.
This movie is an adaptation of a graphic novel – The Coldest City, and goes a long way in satisfying lovers of action movies similar to John Wick. It has some stylized moments but in the end it's the genius of Leitch and commitment of Charlize Theron which makes this Cold War era thriller a must watch.
---
Man of Tai Chi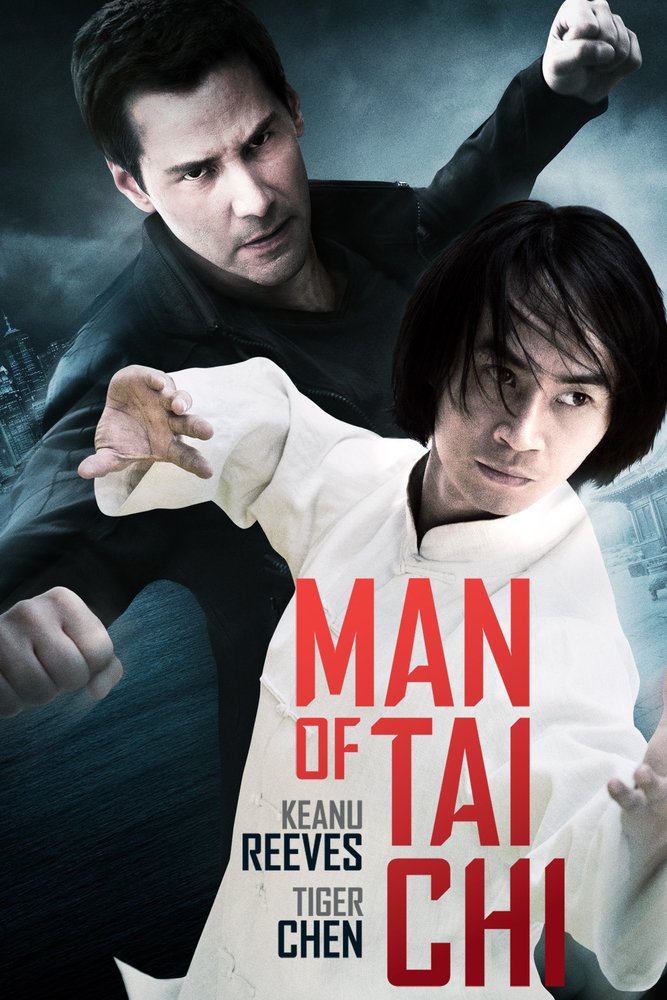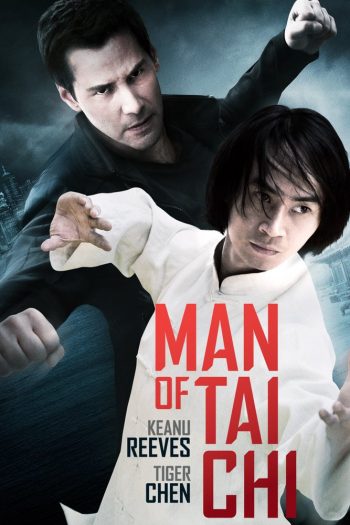 Watch Trailer of Man of Tai Chi
This is the directorial debut of our lead man- Keanu Reeves himself. As his first movie production, Man of Tai Chi works great in showing that Reeves's skill set extends far beyond than being just an actor. There has been an addition of some idiosyncrasies into the movie by Reeves but the movie majorly remains a purely action based film.
Man of Tai Chi is a movie that has been made with a lot of consideration for Chinese Martial Arts. Through this sequence Reeves has demonstrated his eye for production design and fight choreography. What more, he also plays the villain in this film, so you get to have a sense of familiarity.
---
Leon: The Professional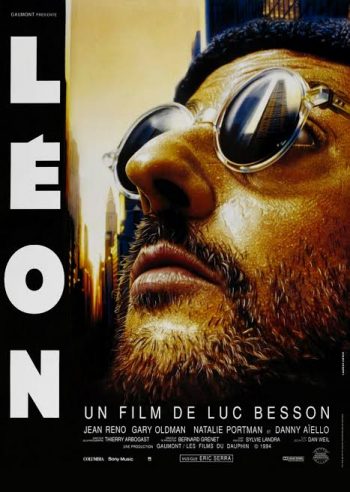 Watch Trailer of Leon: The Professional
A film by Luc Besson, Leon: The Professional tells the story of a man who does not like to kill, but is exceptionally good at it. A massacre happens right next door to Leon, killing an entire family except a little girl who seeks Leon's help. The assassin takes her in and teaches her the one thing he is best at- his skills at killing.
Besson seems more or less fascinated by the Pygmalion story or the notion of someone being transformed through education. The character of Matilda is played brilliantly by Natalie Portman and the overall direction is wonderful since Besson seems to have a natural talent for shooting dramas with charged-up visuals.
---
Conclusion:
The wonderful character of John Wick, as portrayed by Keanu Reeves, is one of the most stunning movie portrayals in the history of action cinema. Not many movies have been able to capture the same essence as is embodied in this production
Directed by some of the best generic minds in the Industry, the list above investigates some of the most thrilling action sequences that have been created by the film Industry so far.
This season, don't just stick to the conventional classics of the movie world- read our list above and find out breakthroughs that have thrilled audiences much like John Wick.