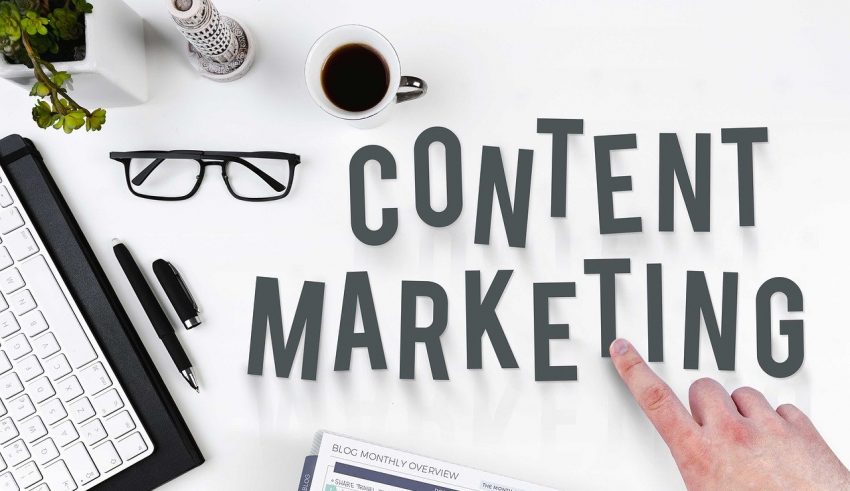 Social media, as the name suggests is a blend of mixed emotions. We take to the social platforms for sharing our fun, frolic, moments of excitement, and even frustration. Billion of information is uploaded to these sites each second. Isn't this incredible?
Well, as a social media expert, you may be likely aware of the fact that content is the 'King' of today's digital world. Your content should be unique and contain out-of-the-box ideas. For this very reason, we've written this article. Go through the article to reveal the best methods of repurposing content. Let your content rule the digital kingdom!
What Exactly Is Content Repurposing?
Before going ahead, you may likely want to understand the meaning and need for content repurposing. Another name (synonym) for this concept is content recycling. This implies taking existing content and reusing it somewhere else.
This usage should be in a different context than the previous one. This is more important for content strategists and marketers who want tremendous benefits with minimal effort. Sounds too good to be true! But it is the reality. Such is the power of content.
Merits of content repurposing
Time-saving
Obviously, this will save considerable time and effort involved in content creation as well as curation.
Wider reach

You'll be able to reach a completely new audience. This will substantially increase your reach.
Boosting SEO
Search engines prefer websites that produce quality content. With the help of repurposing, you can target the same keywords over and over again. This further eliminates the risk of duplication. Consistently publishing high-quality content will improve your ranking and give increased organic visibility to your content.
---
Also Check: Best Youtube Seo Guide To Get Higher Rankings In 2020
---
Content Diversification: You'll be able to achieve consistent messaging. This technique will also diversify the same content across multiple channels.
---
Limitations of repurposing content
Repeated content will surely discourage your viewers/fans/audience if you keep on repeating the same posts. You should ensure that before posting you are aware of the purpose of each social media platform. Simply, your content must be consistent with the social media platform.
---
Following are Intelligent Ways to Repurpose Content for Social Media:
Webinars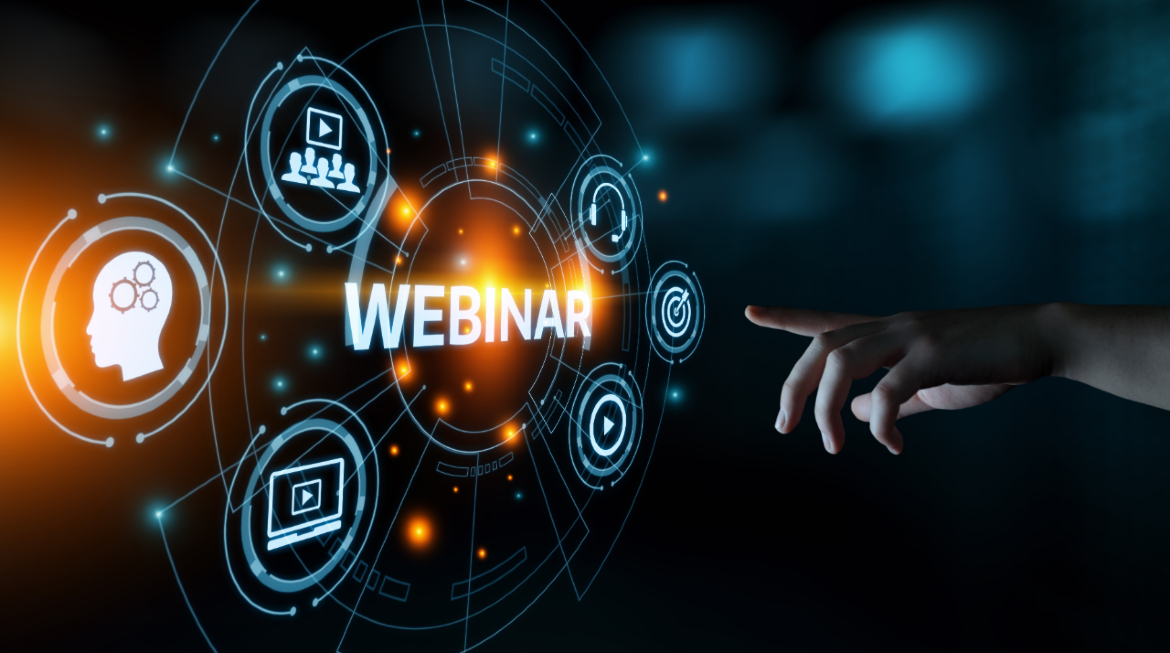 This is ideal for entrepreneurs and enterprises. You can host a kickass webinar for attracting a ton of attendees. You can later add the people (new site visitors and leads) who missed the previous conferences. Moreover, this method allows you to engage with your audience in a conversation.
The best platforms for webinars are YouTube, Facebook, and Instagram Live as they have a comments section. Apart from this, you can even transform these webinars into video tutorials. This will drive more visitors to your online destinations.
---
Creating Infographics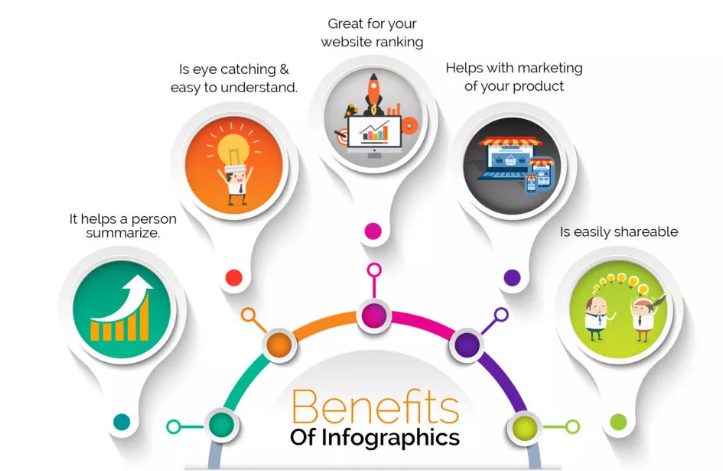 Well, as you know that a picture speaks a thousand words. The real reason behind this is that it is a concise and appealing way. Also, it minimizes the need for long content and the audience generally understands the message within seconds.
You can promote pictures on the most popular platforms including Pinterest, Facebook, and Tumblr. Ensure that you select an optimal size and quality before posting infographics. These should be easy to read. You can even take the help of surveys to create visuals. You can easily create infographics using online design tools like Visme.
---
Creating Video:
We hope there is no need to explain this point. In this age of digital marketing, video plays a crucial role in the dissemination of information.
Experts can even remodel their textual content into a video. This is ideal for generating a good amount of traffic. Garner huge response with short two-five minutes videos on different social platforms.
---
Post Compilation:
This point emphasizes on compile posts to make a long read. You can take advantage of multiple articles that come under one topic to create one article. Doing so will improve your chances of ranking higher in Google search. Take the assistance of visuals, presentation, and choice of words to fulfill your motive.
---
Create evergreen content:
This is like a dealbreaker. Evergreen content implies the content which is relative for years to come and is an exclusive niche. You know the significance of a niche segment.
This technique is recommended for adding more value to your readers. Take one article, optimize it for search engines, and create evergreen content. Your specialized knowledge will help you in writing a very detailed article.
---
Podcast:
Most people are fond of podcasts these days. Starting a podcast is not a big deal these days as you can hire a melodious tongue from sites such as Fiverr (freelancing site).
Another thing to be considered is that your blog post should have a relaxed and conversational tone. Convert your blog posts or eBooks into podcast episodes.
This will eventually save your reader's time. Podcasts are available on various platforms such as Apple Podcast, Spotify, and Overcast. You'll be happy to know that audio automatic tools like Amazon Polly are available for your convenience.
---
PowerPoint Presentation

You might be thinking that this is applicable only to business. Well, it's not. Even other people(professionals) can use this method. Repurpose your presentations into slide decks with the help of services such as SlideShare. This can be done in a simple way. Edit your slides, upload your PPT, and embed the presentation in one of your web pages.
---
Q&A
You may not be aware of the fact that novel or unique ideas stem from undiscovered locations. In this case, there is a discovered location that often cited as a great source of content inspiration. This is a question and answer platform.
Yeah, you guessed it right! It is Quora. You can lookout for a promising question and then write a detailed answer for it. This technique will establish you as a leader and let you engage with community members.

---
Statistics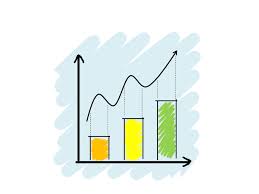 This can be done with the help of Twitter posts. For this to happen, you require a solid stats post and some cool interesting facts or data points about your industry.
These can be transformed into individual tweetable elements. The tricks for Twitter stats include the addition of a click to tweet link, Twitter-friendly image stats, and usage of compelling stats as tweets.

---
Headlines & Captions
Re-share a piece of content numerous times on social media, by using different titles or headlines each time you're posting it. According to this rule, the headlines or titles should be catchy and focus on a different niche each time. Remember that these lines will affect the way your promotion works.

---
E-book
Bundle your experiences into an eBook for the best results. This will determine the interesting nature of your archive. You can also go to whitepapers.
However, an e-book provides more content and value to the audience and visitors will even pay you a small fee for learning purposes. The only thing to be kept in mind while writing an eBook is that the flow should be smooth and the package should be attractive.

---
Throwback posts
Wondering what to do? Just repost old images on sites such as Instagram to compare reactions. Further, you can also boost your Facebook status with the promotion of previous popular posts.
---
Conclusion:
With the assistance of these tips on repurposing content, you'll be getting the most value out of your efforts. Stay positive and develop consistent strategies to become a social media star today.