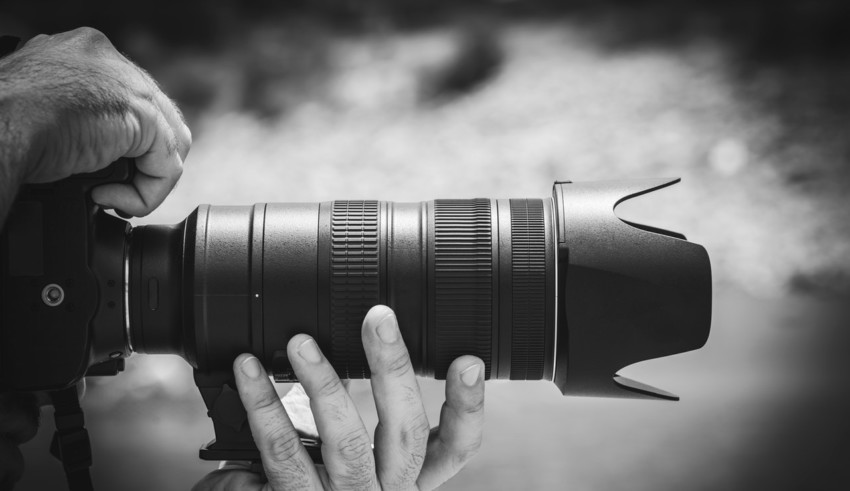 Rs.1,00,000 is enough to get you a really good camera. At this price, you will get high-end DSLRs, mirrorless as well as compact system cameras (CSC). In this article, I will try cover all these segments and bring you the best amongst them. There are many cameras available today in India for and under Rs.1 lakh, but following are the best cameras under 1 lakh.
Just for the benefit of my readers, I would like to mention here that this is not a ranking or a comparison. I have just brought out, which I think, are the best cameras in India today under the 1 lakh mark.
Best Cameras under Rs.1 lakh to buy in 2018

Canon EOS 80D with 18-135mm f/3.5-5.6 IS USM
A fairly new addition to Canon's enthusiast DSLR lineup, the EOS 80D has already won much praise for its performance and ease of use. It is an update to the EOS 70D and carries a 24.2-megapixel APS-C sensor (70D had a 20.2-megapixel sensor), 45 AF points with dual-pixel technology, native ISO of up to 16,000 (can be expanded up to 25,600, max 7fps shooting capability and full HD recording ability of 1920P at 60,50,30,25,24fps. Just like the 760D, Canon has introduced continuous autofocus (AI Servo) in live view mode in the 80D as well.
Another plus of the 80D is the fact that its AF system isn't too dissimilar to the EOS 1D Mark IV. So out of the 45 AF points on offer 27 remain active when using a teleconverter and lens combination with a maximum aperture of f/8. But on the downside, the 80D does not use the newer DIGIC 7 processor. Instead, it chooses to reply to the older DIGIC 6.
If we compare the 80D with its closest rival, the Nikon D7200 then even after having a 24.2 MP sensor, the 80D lags behind since it still uses an anti-aliasing filter. The image quality of the 80D at lower ISOs is excellent, but it becomes progressively worse as ISO increases. But the positive thing about 80D is noise reduction of the camera is good and it produces noise-free images till ISO 800 and from there on till ISO 3200 noise is within control. It is only beyond ISO 3200 that noise level increases to a point of no control.
Pros: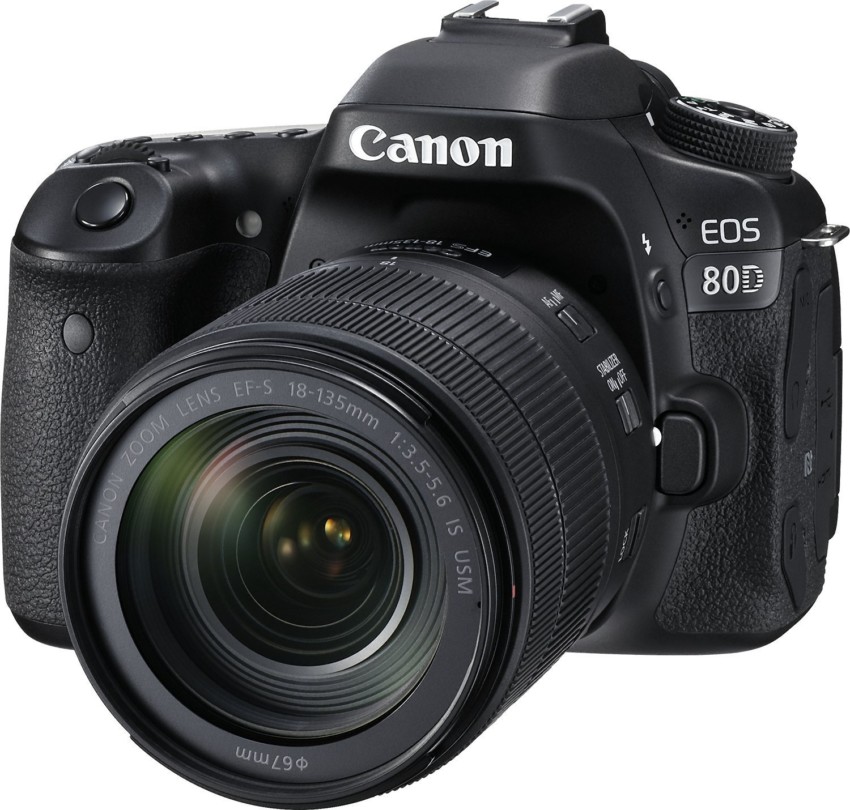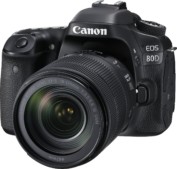 Excellent sensor
Excellent AF performance
Good image quality
Good noise reduction
Cons:
Anti-aliasing filter
Older processor
[ryvl video_url="https://www.youtube.com/watch?v=U-YX_Ubx9yQ" auto_play="yes"]Read Canon EOS 80D Detailed Review[/ryvl]
Canon EOS 80D Review, Best Lenses, Sample Images & Videos
 Canon EOS 77D with 18-135mm f/3.5-5.6 IS USM
The Canon EOS 77D is the successor to the EOS 760D. Why Canon chose to do away with the three digit number for this one we don't know. But what we do know after extensive usage of the camera is that it is one of heck of a product that Canon has brought in the mid-range segment. The EOS 77D comes with a 24.2-megapixel APS-C dual pixel sensor and has the same DIGIC 7 processor that is seen in the EOS 800D. Since both these cameras share almost the same highlight spec, the performance of both of them are almost similar.
Because of dual pixel tech, the EOS 77D has tremendously fast live view performance. Because of the presence of DIGIC 7 processor, the EOS 77D can shoot at 6fps which means it can shoot a maximum of 27 RAW files in one go and an unlimited number of JPEG files. Of course, it all depends on the writing speed of your camera's memory card. So make sure you choose a fast memory card and get the most out of your camera.
The 77D offers 45 Af points and gets the same AF system as the EOS 80D. Out of these 45 points, 27 remain active when you are using a teleconverter with the camera. The good news doesn't end here. The working range of the AF system also spans wider than it did before and operate across a -3EV to 18EV range.
Although the image quality of the EOS 77D is quite good, compared to some of its rivals like the Nikon D5600 and the Pentax KP, it has less sharpness. This happens because Canon retains the anti-aliasing filter in the EOS 77D while Nikon D5600 and Pentax KP gets rid of them. Noise performance of the 77D is also good, Images till 1600 ISO comes out quite crisp and noise free. But some amount of color noises become visible from 3200 ISO.
Verdict:
The Canon EOS 77D ticks all the right boxes and is a great option for enthusiast photographers. So if you are in the market for mid-range DSLR, then keep the Canon EOS 77D in your sight.
Pros: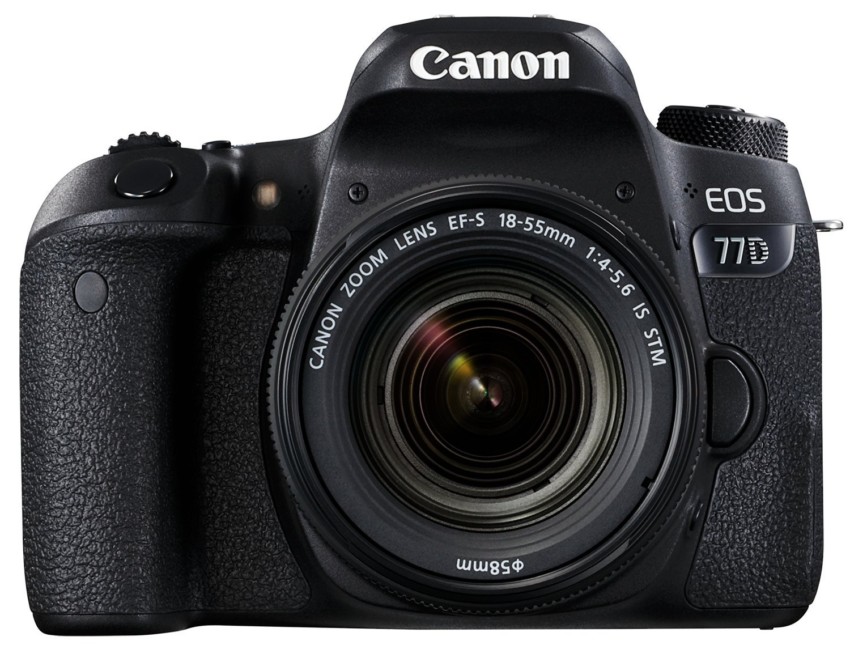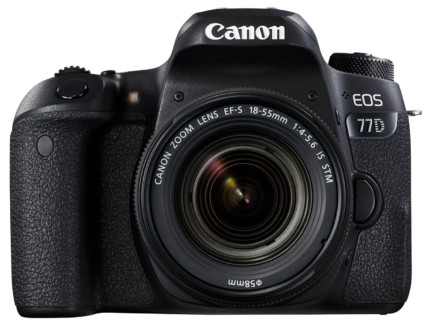 A comprehensive set of features
Spritely autofocus in and out of live view
Guided interface to aid DSLR newbies
Effective in-body electronic stabilization for movies
Cons:
No weather sealing
In-camera JPEG processing suppresses detail
[ryvl video_url="" auto_play="yes"]Read Canon EOS 77D Detailed Review[/ryvl]
Canon EOS 77D Review, Best Lenses, Sample Images & Videos
Sony RX100 II
One of the biggest advantages of the advent of smartphones is that camera manufacturers, in order to keep the compact cameras alive, are striving really hard to bring in new technologies and improvements to compact cameras. The Sony RX100 II was released in 2016 and it impressed one and all. The camera has a 20.2 MP back-illuminated EXMOR CMOS sensor, Carl Zeiss Vario-Sonnar 28-100mm f/1.8 – 4.9 lens,  3-inch 1,229k-dot TruBlack LCD and ISO 80-6400, expandable to 25600, WiFi and NFC. As you'd expect for an advanced compact such as the RX100 II, the model features full manual (PASM) shooting controls, as well as the option to shoot Raw files alongside JPEGs.
When it comes to design, the RX100 II is almost identical to the RX100. Some design differences between the two are that the RX100 II is a bit bulkier because of the new screen. But build quality of the camera has improved for sure. When it comes to performance, the RX100 II is a real pleasure to use. All the way, the RX100 II feels like an excellent camera and even when it is not expected to do well, it surpasses expectations. One such area is the autofocus system. Although it has a pretty basic contrast detect AF system, the system works better than most compact cameras and its speed is better than even most DSLRs. Quoted AF speed of the RX100 II is same as the RX100 i.e. 0.13 seconds.
Images produced by the RX100 II are excellent with low noise and great details. For a compact camera, it's really a rarity that images at ISO 3200 are almost noise free, which speaks for the value this camera gives its users.
Pros: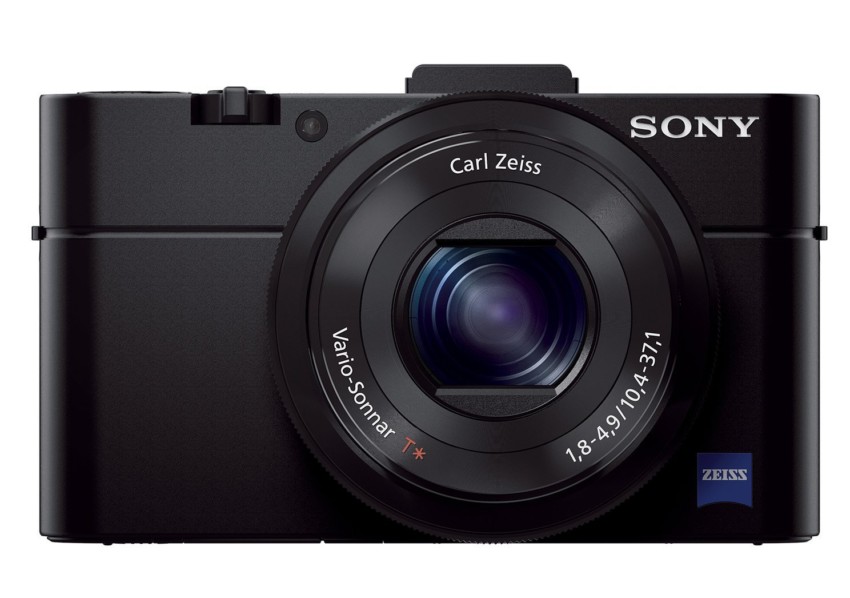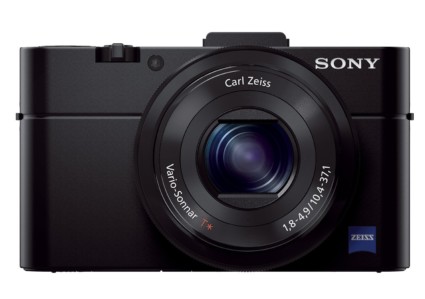 Tilting screen
Good build quality
Excellent image quality
Hot shoe support
Cons:
Low zoom range
No touchscreen
[ryvl video_url="https://www.youtube.com/watch?v=fsOxwsFF50c" auto_play="yes"]Read Sony RX100 II Detailed Review[/ryvl]
Nikon D7500
Nikon's latest in the enthusiast DSLR segment, the D7500 was released last year. The camera boasts of a 20.9 MP APS-C CMOS sensor, 8fps shooting, 51 AF points, 3.2-inch 922,000-dot tilting touchscreen, and an impressive max ISO of 16,40,000 (native ISO range is 100-51,200). Now we all know that an ISO of 16,40,000 is all pomp and show and nobody in the world is going to shoot at that. But that besides the fact that the D7500 does deliver excellent quality photos at high ISOs. We will come to that a little later.
Another huge plus for the D7500 is its 8fps shooting capability, which means the camera can shoot 50 RAW frames in a burst. The D7200 had a 6fps shooting for 27 frames. The D7500 can track focus at full speed using its 51-point autofocus system, which uses the same phase-detection module as the D7200. But one the down side and this has disappointed many, the D7500 comes with only one SD card slot. Also, older manual focus lenses will work only in manual focus mode and without any metering in the D7500.
When it comes to autofocus, the D7500 has two stories really. For shooting through the viewfinder, the D7500 uses a 51-point phase detection AF system where the AF array gives pretty good area coverage. Here autofocus is fast and accurate, even in low lighting conditions. But when it comes to live view, the story changes completely. Here Nikon uses that old contrast detection system and autofocusing becomes painfully slow.
As I have already mentioned above, the images produced by the D7500 is excellent irrespective of lighting condition you are shooting in. The camera successfully keeps noise level negligible in images even at high 6200 ISO and details come out great everytime. The D7500 can also give excellent monochromatic photos straight out of the camera without any compromise in quality of the images.
Pros: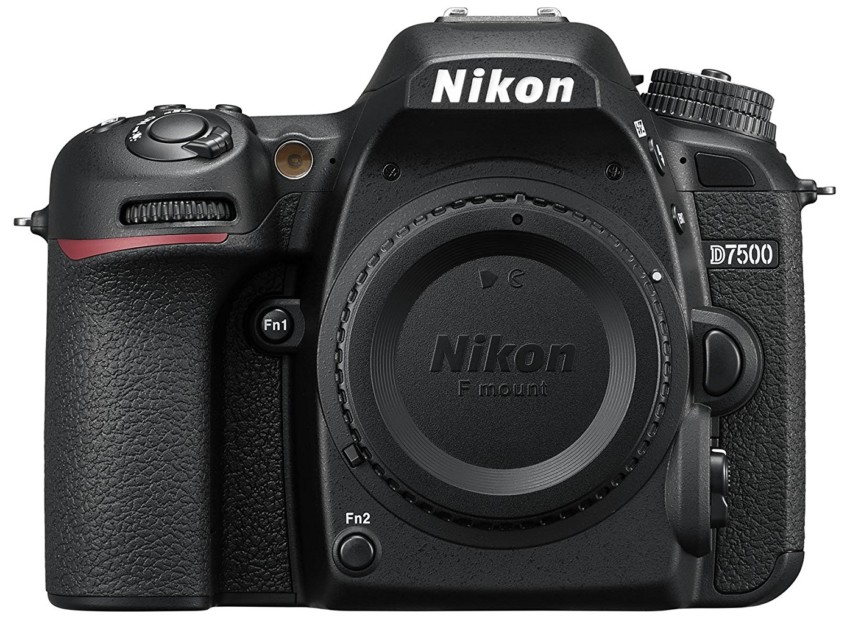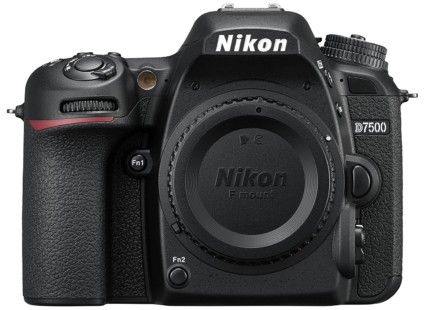 User friendly menu and layout
Excellent Af performance
Excellent image quality
Snapbridge
Tilting screen
Cons:
Slow LV autofocus
Only one SD card slot
[ryvl video_url="https://www.youtube.com/watch?v=xH5s1nmbBfc" auto_play="yes"]Read Nikon D7500 Detailed Review[/ryvl]
Nikon D7500 Review, Best Lenses, Sample Images & Videos
Fujifilm X100F
 When it comes to mirrorless cameras few can match the expertise and quality Fujifilm offers. Its X100 series has long been popular with photographers and with the release of the X100F, Fuji aimed to keep it going for some more time. Did it succeed? Yes, it did. The X100F is a value for money compact camera which delivers on almost all fronts.
The camera comes with a 24 MP APS-C X-TRANS II sensor which is also found on the Fujifilm X-Pro2. It also boasts of the same 1080p video up to 60p, the same image processing which includes the ACROSS monochrome simulation, the same embedded phase-detect AF system, and the same hybrid viewfinder with its optical, electronic and combined modes as the X-Pro2. So in many ways, the X100F can be described as a compact fixed lens version of some sorts of the Fuji X-Pro2.
When it comes to design, the X100F looks almost identical to the X100T – the camera it replaced in the market with some minor difference. The X100F has a fixed 23mm f2 lens which focuses fast and delivers noise-free sharp images almost in all lighting conditions. But because of lack of any IS you may need to use a tripod at slower shutter speeds. The camera has a max ISO of 51,200 and delivers noise-free images up to ISO 6400.
But on the downside, it does not have any touchscreen and live view performance of the camera leaves a bit to be desired.
Pros: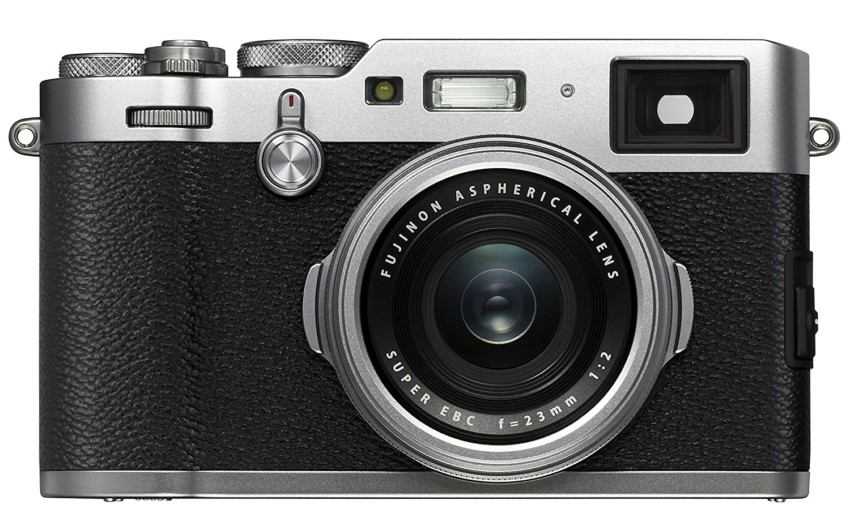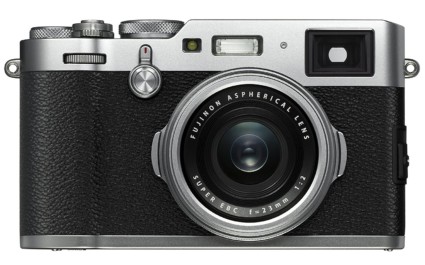 Crisp images
Hybrid viewfinder
Joystick control
WiFi
Easy manual controls
Cons:
Bad battery backup
No IS in lens
[ryvl video_url="" auto_play="yes"]Read Fujifilm X100F Detailed Review[/ryvl]
 A very new release from Ricoh, the Pentax KP is a DSLR that comes with some of the range topping features of the Pentax K-1. The KP comes with a highly capable 24.32 MP sensor, ISO range of 100-819,200, 5-axis "Shake Reduction II" image stabilisation system, Pixel Shift Resolution technology, the latest PRIME IV imaging engine, 86,000-pixel RGB light-metering sensor, a tiltable 3-inch LCD screen with a resolution of 921K dots, and a pentaprism finder with 100% frame coverage and 0.95x magnification. The Pentax KP also features integrated Wi-Fi and a 27-point AF system with 25 cross-type focus points. Now that's quite a resume for a DSLR.
Design of the Pentax KP is somewhat different from existing DSLRs. It is boxy in shape and is edgy and rounded at the same time. Controls have been placed on top and on the sides of the camera and they seem not very well thought out. But the overall design of the camera is pretty impressive and the camera does feel nice and compact in hand.
Images produced by the Pentax KP are excellent. The cameras Af capability and noise reduction performance is something that biggies like Nikon and Canon can take a cue from. Even at ISO 6400, the RAW images come out pretty clean and details are excellent. Shake reduction mechanism built into the camera body also works well, but I would still suggest the use of tripod while shooting in low shutter speed.
Pros: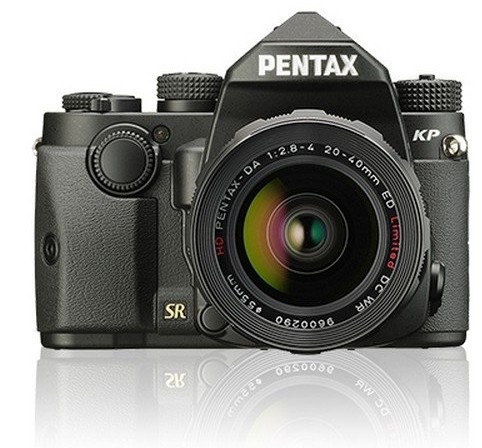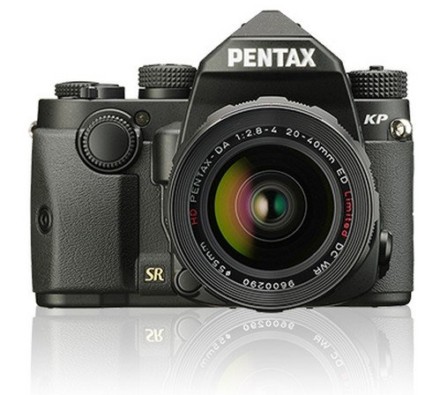 Rugged body
Weatherproof
Built-in IS
Excellent image quality
Cons:
Pricey
Bad battery backup
[ryvl video_url="" auto_play="yes"]ReadPentax KP Detailed Review[/ryvl]
Olympus OM-D E-M1
The retro look and impressive spec – this is what sums up the Olympus OM-D E1. By the year of its release, the camera is quite old, but even today this mirrorless camera is one of the most popular one in the market. The camera comes with a 16.3 MP MFT sensor, a 3-inch 1037k dot tiltable LCD touchscreen, 81-point AF system and ISO of 100-25600. A mini flashgun is supplied with the camera.
Design of the Olympus OM-D E-M1 is ostensibly similar to the previous E-M5 with one of the major difference being the control layout. For instance, mode dial has been moved to the other side of the viewfinder, with dedicated drive and HDR buttons taking its place on the left of the top plate. Other dedicated dials and buttons are placed in such a way all around the camera that it makes the camera look professional.
Since the E-M1 employs the same 24-zone metering system seen on many other PEN models, the quality of images is similar i.e. excellent. One of the biggest plus for the E-M1 is its excellent electronic viewfinder which performs flawlessly in any condition. The viewfinder gives the accurate reading of exposure and the dials and buttons are placed in such a way that one would have to work really hard to miss an exposure. Noise performance of the E-M1 is also excellent. The camera gives sharp noise-free images till ISO 6400.
Pros: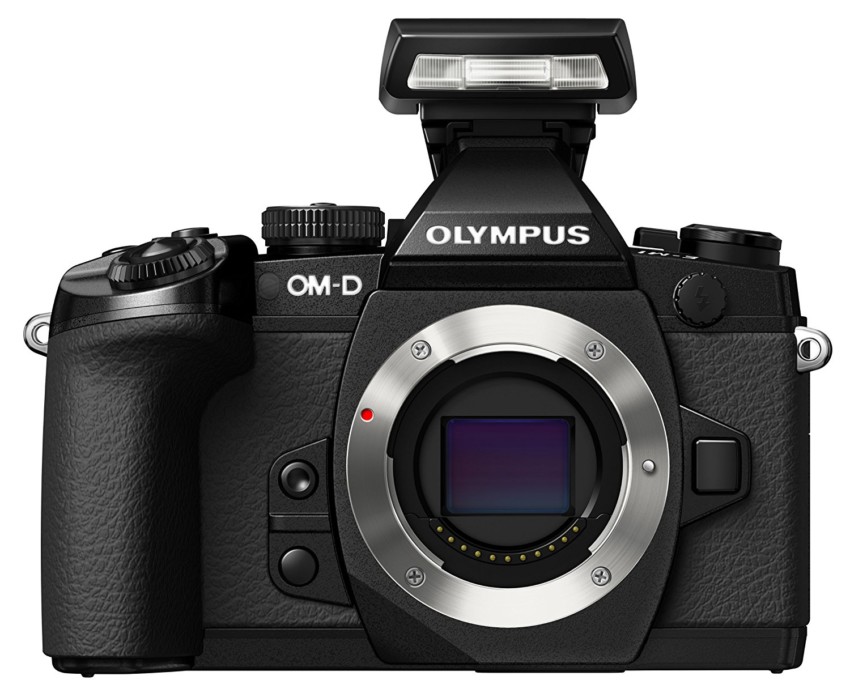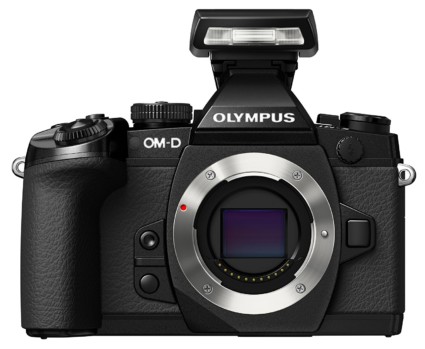 Excellent EVF
Fast and accurate AF
Excellent image quality
Good build quality
Cons:
[ryvl video_url="" auto_play="yes"]Read Olympus OM-D E-M1 Detailed Review[/ryvl]
So this is it. This was my list of best cameras under the Rs.1 lakh mark. The list consists of DSLRs, compact as well as mirrorless cameras. I have tried to cover all segments. So take your pick.