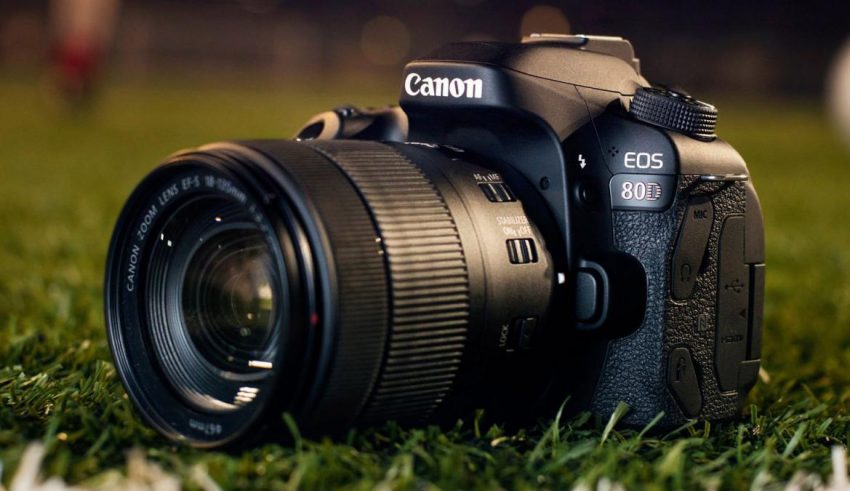 The Canon EOS 80D was launched a couple years back as a replacement to the then existing EOS 70D, which was quite popular with Canon users back then. With the EOS 80D, Canon wanted to give its buyers something better. As an upgrade to the Canon EOS 70D, the 80D definitely delivered and ticked almost all the right boxes.
Biggest upgrades included a whole new sensor, a new image processor and an increased number of AF points. Headline features of the Canon EOS 80D include a 24MP APS-C CMOS sensor with dual-pixel AF technology, 45-point AF system, DIGIC 6 processor, 100-25600 ISO, 7fps shooting and 1920 full HD recording at 60, 50, 30, 35 and 24 fps.
Let's now get into the details. When it comes to design, the EOS 80D looks quite similar to the EOS 70D. That is because over the years Canon has developed a design language for its enthusiast level cameras, where new cameras don't require many changes in them for them to be upgraded.
That's why every new Canon model looks similar to the one it replaces. The only significant design change at the rear of the EOS 80D body is an enlarged thumb rest that adorns the same rubberised grip as the front of the camera. Directly above the thumb rest lies the AF-ON button which is found exclusive in higher-end Canon DSLRs.
But the rear of the camera is dominated by the LCD screen, which in all honesty, works pretty well. It's bright, clear and sharp.
Build quality of the Canon EOS 80D is also pretty good. The body is constructed from aluminium and polycarbonate resin with glass and conductive fibre. In hand, the camera feels reassuring and quite solid.
But on the downside, the EOS 80D is not weather resistant. Another big miss many feel with the 80D is the absence of a dual SD card slot. Since the camera mainly competes with the likes of Nikon D7100 and 7200, this would have brought it at par with them since both these Nikon models come with dual SD card slots. But the overall design and build quality of the camera is pretty good.
When it comes to performance the Canon EOS 80D does not disappoint. Focusing is fast and the camera quite successfully tracks moving objects like birds and cars.
Even in live view, the camera achieves these tasks pretty smoothly. Images produced by the camera are excellent and thanks to the presence of a 24.2-megapixel sensor, tight cropping can be done easily. But the presence of an anti-aliasing filter means sharpness is compromised a bit. Noise reduction performance of the camera is also commendable.
Pros
Excellent sensor
Excellent AF performance
Good image quality
Good noise reduction
Cons
Anti-aliasing filter
Older processor
Ratings
Design and build: 9/10
Performance: 8/10
Image quality: 8/10
Value for money: 8/10
Canon EOS 80D specifications
24MP APS-C CMOS sensor with Dual Pixel AF
45-point AF system with all cross-type points
3″ 1.04M-dot articulating touchscreen
1080/60p video capture
7 fps continuous shooting with AF
Weather-resistant body
7560-pixel RGB+IR Metering Sensor
Wi-Fi + NFC
Best Lenses for Canon EOS 80D
Here's a list of the best lenses for the Canon EOS 80D.
Canon 10-18mm f/4-5.6 IS STM
Canon 17-55mm f/2.8 IS USM
Canon 18-135mm f/3.5-5.6 IS USM
Canon EF 50mm f/1.8 STM
Canon 24mm f/2.8 STM
Canon 55-250mm f/4-5.6 IS STM
Canon 15-85mm f/3.5-5.6 IS USM
Sigma 10-20mm f/3.5
Canon 18-200mm f/3.5-5.6 IS
Sigma 18-35mm f/1.8
Canon 10-22mm f/3.5-4.5 USM
Canon 70-300mm f/4-5.6 IS USM
Canon 18-55mm f/3.5-5.6 IS STM
Canon EF 200-400MM F/4L IS USM
Price of the Canon EOS 80D
Canon EOS 80D sample Images
YouTube Reviews
Short and sweet review of the important aspects of the Canon EOS 80D.
Kai's clone reviews the Canon EOS 80D and delivers his verdict on the camera. Do watch it to learn more about the camera.
Should you buy the Canon EOS 80D? Yes you can. The camera certainly not as revolutionary as its predecessor, the EOS 70D, but it does deliver the required performance. In many areas it delivers a much better performance than the 70D viz. Low light focusing. Overall it is a well rounded DSLR for photography enthusiast and certainly gives the likes of Nikon D7200 a run for its money and that is why, the Canon EOS 80D today is regarded as one of the best cameras there is under the Rs.1 lakh category.
Featured Image : ExpertReviews