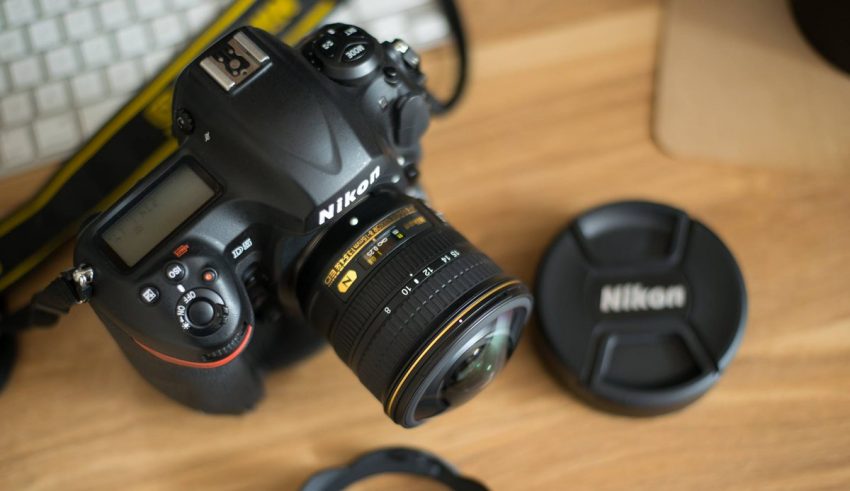 The Nikon D7000 series, since the day it came out, has been highly sought after for all Nikon users who want full-frame features in a crop sensor. The D7000 has been marketed as enthusiast level DSLRs for those who cannot afford to buy a full-frame one because of their exorbitant cost but want to have certain features from that segment built in their APS-C DSLRs. The latest in that series is the Nikon D7500, which has been launched to replace the two year old Nikon D7200. Headline features of the Nikon D7500 include a 20.9-megapixel DX format sensor, 8fps shooting, 51 AF points, a standard sensitivity range of ISO 100-51,200, which is expandable up to ISO 1,640,000, 3.2-inch, 922,000-dot tilting touchscreen display, built-in WiFi and Bluetooth.
There are significant changes that have been made to the Nikon D7500 over the D7200. For instance, the D7500 carries only one SD card slot while the D7200 had two. The megapixel count on the D7500 also takes a nosedive because the D7200 had a 24.2 megapixel sensor. But there are positive changes as well. For instance, the Nikon D7500 comes with an improved AF system with 51 AF points with much better tracking capability for moving objects. The D7500 can shoot at 8fps for 50 RAW frames in a burst, which is a significant advance over the D7200's 27 frames at 6fps. In practice, with a 16GB SanDisk Extreme U3 card rated at 90MB per sec, I measured an even faster rate of 8.2fps, but a slightly smaller buffer of 46 frames using lossless compression. The D7500 also has a better noise reduction performance than the D7200 and gives extremely sharp noise free images at high ISOs. Another cool addition to the Nikon D7500 is the highlight weighed metering apart from the usual matrix, spot and center weighed metering modes. This aims to avoid clipping bright areas of the image to white, allowing the user to make the most of the sensor's dynamic range when post-processing raw files.
When it comes to design and build, you get exactly what you pay for. The Nikon D7500 is built ergonomically and has a sound design language. The D7500 body is weather sealed and a rubberized deep grip means, the camera feels comfortable and safe in your hand. The body measures 135.5 x 104 x 72.5mm and weighs 720g – a little heavier than the D7200, but noticeably smaller than the D500.
The D7500's viewfinder is large and bright and has 100 percent coverage with 94x magnification. A sensor located above the eyepiece automatically switches off the rear screen when you are using the viewfinder. Autofocus in the D7500 is pretty fast and accurate. The camera also holds its own in low light and performs well in the AF department. The D7500 also gets the group area AF mode which we see in the Nikon D500 which allows multiple AF points to be used for keeping track of a moving subject. But switch to live view and it's a different story. Here Nikon uses the basic contrast detect system for autofocusing and really struggles if you are trying to focus with this on moving subjects. So keep to viewfinder when it comes to autofocusing in the D7500.
With the D7500, Nikon has produced a camera which can handle any genre of photography with ease. Quality of images produced by the camera is excellent and even in high ISO, the camera delivers crisp images with relatively low noise levels.
Overall the Nikon D7500 is an impressive enthusiast level DSLR with effective build and impressive performance. If you can afford it then we recommend you go for it.
Nikon D7500 Specifications
21MP – APS-C CMOS Sensor
No Optical low-pass (anti-aliasing) filter
ISO 100 – 51200( expands to 50-1640000)
3.2″ Tilting Screen
Optical (pentaprism) viewfinder
8.0 fps continuous shooting
3840 x 2160 video resolution
Built-in Wireless
640g. 136 x 104 x 73 mm
Weather Sealed Body
Ratings
Design and build: 9/10
Features: 8/10
Performance and image quality: 9/10
Value for money: 10/10
Best lenses for the Nikon D7500
Here's a list of some of the best lenses you can pair with the Nikon D7000 to get the maximum out of it.
AF-S Nikkor 50mm f/1.4 G
Sigma 50mm F1.4 EX DG HSM
AF-S Nikkor 50mm f/1.8G
Zeiss Planar T 50mm f/1.4 ZF2
Sigma 85mm F1.4 EX DG HSM
Samyang 85mm f/1.4 Aspherical IF
Zeiss Makro-Planar T 100mm f/2 ZF2
AF-S VR Micro-Nikkor 105mm f/2.8G
Tamron 90mm f/2.8 SP Di MACRO 1:1 VC USD
Sigma 105mm F2.8 EX DG OS HSM Macro
Tamron SP 24-70mm f/2.8 DI VC USD
Sigma 24-70mm F2.8 IF EX DG HSM
Tamron SP AF 28-75mm F/2.8 XR Di LD Aspherical [IF]
AF-S VR Zoom-Nikkor 24-120mm f/4G ED
Sigma 70-200mm F2.8 EX DG OS HSM
AF-S Nikkor 70-200mm f/2.8G ED VR II
Sigma 70-200mm F2.8 EX DG APO Macro HSM II
Tamron SP 70-200mm F/2.8 Di VC USD
AF-S VR Zoom Nikkor 70-300mm f/4.5-5.6G IF-ED
Tamron SP 70-300mm F4-5.6 Di VC USD
AF Zoom Nikkor 70-300mm f/4-5.6D ED
AF-S NIKKOR 600mm f/4G ED VR
AF-S NIKKOR 500mm f/4G ED VR II
AF-S NIKKOR 300mm f/2.8G ED VR II
Tamron SP 150-600mm f/5-6.3 Di VC USD
Price of the Nikon D7500
---
Nikon D7500 Sample images
YouTube Reviews
Feature Image : Baltic