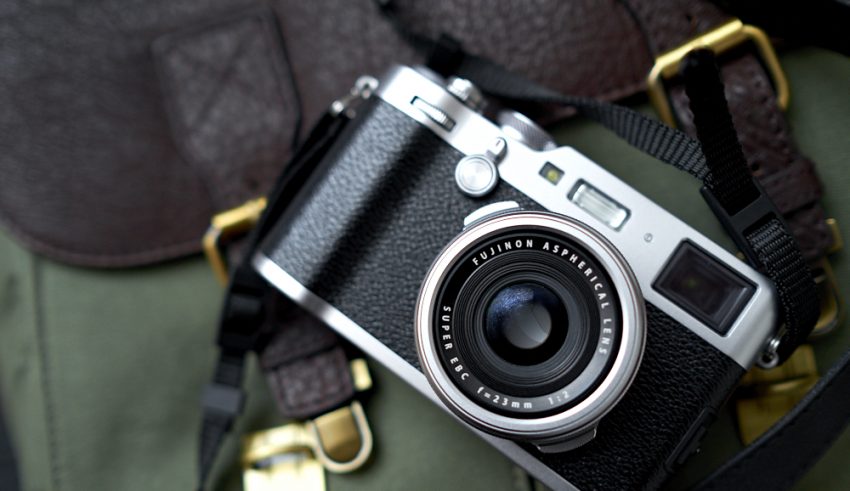 According to many, the Fujifilm X100F as a camera contradicted itself. How you ask? They say, the X100F was closest ever anyone got to making a perfect camera and yet ended up making a rather ordinary one. The Fuji X100F, when it came out, was meant to as a successor of the X100T and actually boasted of lot many upgrades over it. But then, it could have had much more. Much much more to be precise. The camera carried on with the 24 megapixel X Trans sensor that the X100T had. Coupled with the retro look, it was always meant to be a hit with photographers and it certainly was and that it why it today is one of the best cameras there is under Rs.1 lakh mark.
Let's look at its headline specs to get a better understanding of the X100F. As I have already mentioned, the X100F carried on with the 24MP X Trans sensor of the X100T. The other main thing about this camera is its Fujinon 23mm (35mm in 35mm format Equivalent) f/2 lens. Other features include ND filter equivalent to 3 stops of aperture, high-definition 1.04 million dots 3-inch LCD display, full HD video recording capability at 59.94 fps, 50 fps, 29.97 fps, 25 fps, 24 fps and 23.98 fps as well as with film simulation effects, fast and effective AF with focus peaking function.
When it comes to design, at first glance, the Fujifilm X100F looks a lot like its predecessor. It's only when you get up close and personal with it that you see the differences. For instance, if you notice closely you will see that the EVF/OVF switch has been slightly revamped. The ISO dial is now built within the shutter dial. The rear of the camera is occupied by the 3-inch LCD display and all the controls are situated on its right. A new joystick has also been added. The buttons have been well laid out, I must say and their clicky nature will make you fall in love with the camera. But on the down side, the camera has no weather sealing and thus you may want to use it carefully in rain and snow.
When it comes to performance, the Fujifilm X100F does not disappoint. For instance, the X100F's autofocus works like hot knife through butter. It is fast and accurate. It has a unique face detection system which can detect faces even when they are moving through the frame. But when it comes to image quality, the X100F is really a mixed bag. Lack of improved optics and built-in IS means images can be less sharp than intended and blurry. That's why it is always recommended that you use a tripod or if you are shooting handheld, keep your shutter speed high. On the upside, the X100F gives you a lot more details even in highlighted areas than most other cameras. Overall image quality of the X100F is great with the camera giving stellar noise performance up to ISO 6400. Above that, sharpness in images takes a serious hit and much of image details get lost. But then hardly anyone shoots above 6400 right? Battery backup of the X100F is also great for a camera of this size.
Fujifilm X100F Specifications
24MP – APS-C CMOS X-TRANS III Sensor
No Optical low-pass (anti-aliasing) filter
ISO 200 – 12800( expands to 100-51200)
35 mm f2.00 Prime Lens
3″ Fixed Type Screen
2360k dot Electronic and Optical (tunnel) viewfinder
8.0 fps continuous shooting
1920 x 1080 video resolution
Built-in Wireless
469g. 127 x 75 x 52 mm
Ratings
Design and build: 8/10
Features & performance: 9/10
Image quality: 8/10
Value for money: 8/10
Price of the Fujifilm X100F
Fujifilm X100F Sample images 
YouTube Reviews
Overall, the Fujifilm X100F is a great camera with great features. But as i mentioned in the beginning, it could have been much more. Fuji, in many areas, played safe with the X100F. It could have included built-in IS and improved the optics a bit. But what it gives is not bad either.
Faetured Image : Thephoblographer