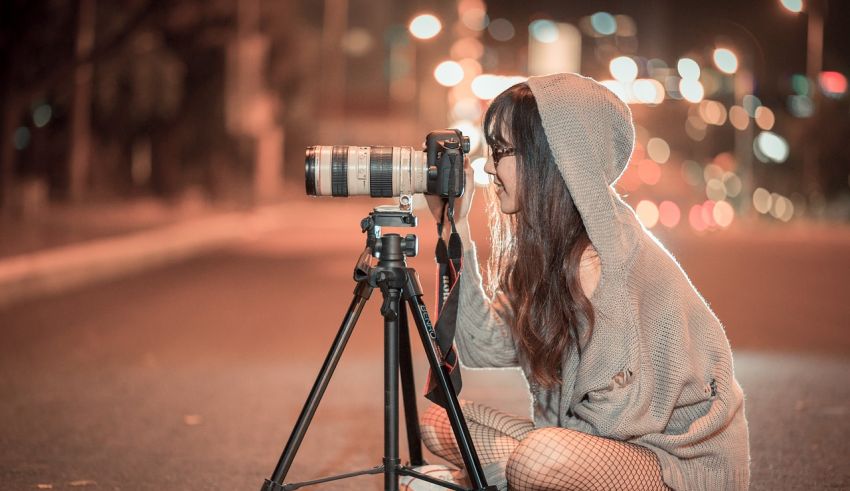 The Rs.70,000 price point is where you get many good mid-range DSLRs. At this price you will only crop sensor DSLRs and entry-level mirrorless and advanced CSC cameras. The DSLRs you will get at this price point are way more advanced in terms of features and performance than any entry-level DSLR along with some full-frame features.
Here are some of the best cameras under 70,000 that are available today.
Best Cameras Under Rs.70,000
Nikon D7000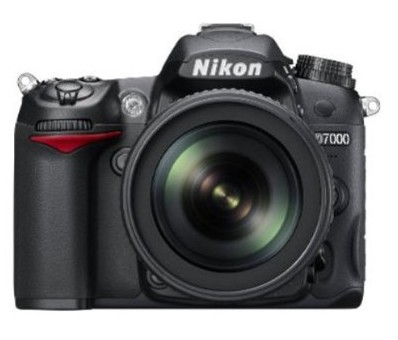 The Nikon D7000, although released back in 2009, is still very much in demand even today. It is the first camera of a new series and with this Nikon wanted to bring crop sensor users a little bit closer to full frame experience. The D7000 and all its successors are really seen as a bridge between entry-level and full-frame DSLRs.
The Nikon D7000 is built around a 16.2-megapixel APS-C sensor, along with features like 39 AF points, twin SD card slots, 3-inch 921,000-dot Super-Density LCD Monitor, max ISO of 25,600, 1080 HD shooting capability, built-in mic and a built-in TTL flash. The build quality of the D7000 is excellent and the camera feels good in the hand. But where it lags behind is in the weight department.
Although Nikon has done well not to increase the weight of the D7000 as compared to the D90, the camera still feels quite heavy and can be a pain to carry it around during long hours of shooting.
The 16.2-megapixel sensor that the Nikon D7000 comes with was undoubtedly the best when the camera was launched. More pixels mean more opportunity to crop images (especially useful for wildlife photographers). Despite repeated complaints from many readers, let me clarify here that the Nikon D7000 DOES NOT HAVE ANY back focus PROBLEMS. The AF performance of the D7000 is good, although low light focusing can be better.
When it comes to image quality, the Nikon D7000 does not disappoint. Quality of images, even with the 18-105mm VR kit lens is quite good and if you pair it with a better lens then image quality goes up further.
Verdict:
Overall, the Nikon D7000 is a good camera with a lot of positives. It's really a value for money DSLR with good image quality and noise performance. That's all we really want from our DSLRs, don't we? But there are issues with the camera e.g. weight, lack of WiFi and no HD recording at 30fps.
Pros:
Good image quality
Good noise reduction performance
39 AF points
Twin SD card slots
Cons:
Heavy
No WiFi
No 1080 and 30fps
Video focusing has issues
[ryvl video_url="https://www.reviewsxp.com/blog/nikon-d7000-review" auto_play="yes"]Read Nikon D7000 Detailed Review[/ryvl]
Nikon D7100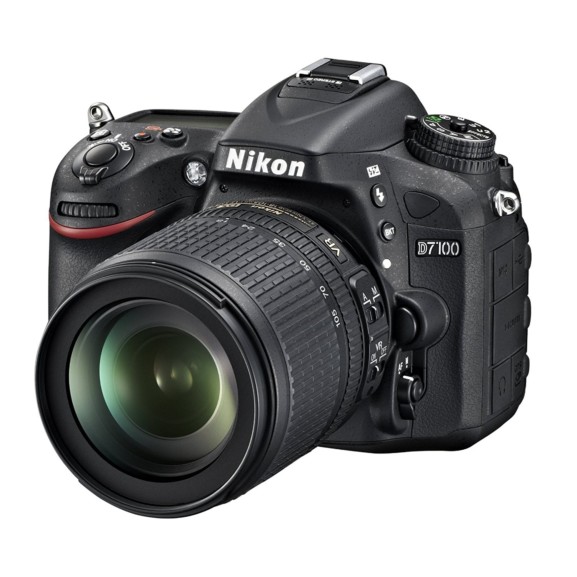 The successor to the Nikon D7000, the Nikon D7100 is not just an upgrade but can be termed a whole new camera. The Nikon D7100 is built around a 24.6-megapixel APS-C sensor, up from 16.2 from the D7000. Other significant upgrades include EXPEED 3 processor, 7fps shooting speed, 51 AF points, and an advanced Multi-CAM 3500DX autofocus system.
Design wise, Nikon has chosen to continue with the enthusiast type DSLR body even with the D7100, but it does have the top plate LCD that we see on the D7000. The D7100 body feels lighter in hand compared to the D7000 and largely is made up of magnesium and polycarbonate alloy. The camera does apply a 1.5x crop factor on any lens attached to it. So if you are shooting with a 50mm lens, the crop factor means you will get a maximum focal length of 75mm. This in no way affects the image quality of the D7100, as the images produced by the camera is excellent.
Noise reduction function of the camera is also impressive and the camera literally produces noise-free images till up to 3200 ISO for certain lighting conditions. The only situation where the D7100 struggles to produce good colors in images is where the actual scene has very little color.
Verdict: An excellent crop sensor camera for its price, the Nikon D7100 is one of the best ever produced by Nikon. The camera produces noise-free crisp images at almost all lighting conditions along with user-friendly operations.
Pros:
Excellent image quality
Good handling
Good build
Fast image processing
Good noise performance
Cons:
Shallow buffer
Lower battery life compared to D7000
Noticeable moiré in certain shooting conditions
[ryvl video_url="https://www.youtube.com/watch?v=HR1oZsqhrX0″ auto_play="yes"]Watch Nikon D7100 Full Review[/ryvl]
Nikon D5600
Launched only 2 years after the D5500, the Nikon D5600 is a camera which comes with some pretty neat features. In terms of headline specifications, the D5600 is almost identical to the D5500 except for probably the addition of the SnapBridge and timelapse.
Typically, the D5600 is offered with the Nikon AF-P DX Nikkor 18-55mm f/3.5-5.6G VR lens which is the new standard kit lens that comes with all new Nikon DSLRs.
When it comes to performance, the Nikon D5600 comes fitted with the same 24.2-megapixel APS-C sensor that is there in the D5500. The sensor churns out very good quality images and noise performance of the camera is also pretty impressive for a DSLR of this range. Live view performance of the camera though leaves a bit to be desired. At 5fps, continuous shooting isn't really a strength of the D5600.
In fact, even the Pentax K-70 shoots faster than the D5600.
Verdict: 
Nikon D5600 is definitely a good camera in its class. It churns out good quality images and with fast AF performance and noise reduction, it surely is a winner all across the board.
Pros:
Good build quality
Compact design
Good image quality
Touchscreen
SnapBridge
Cons:
Images in JPEG lacks clarity
Live view performance can be better
Low continuous shooting speed
[ryvl video_url="https://www.reviewsxp.com/blog/nikon-d5600-review" auto_play="yes"]Watch Nikon D7100 Full Review[/ryvl]
Sony Alpha A6000Y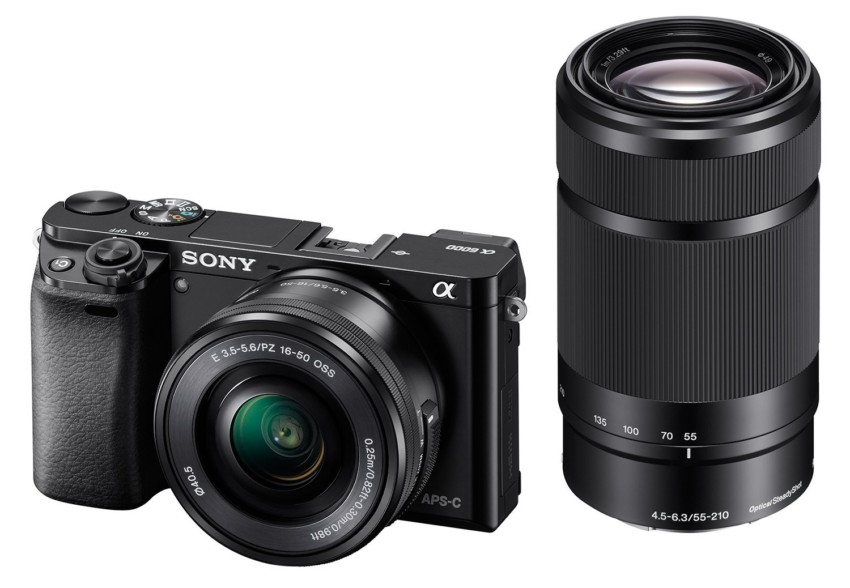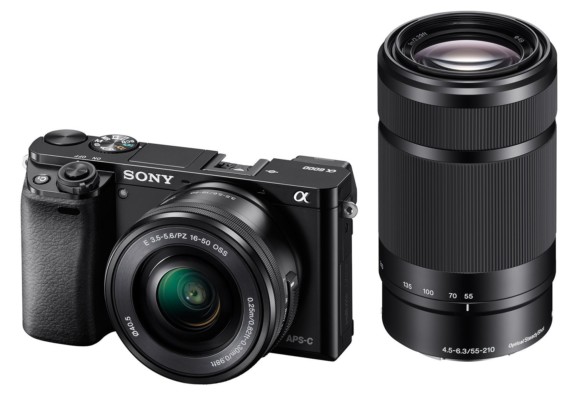 The Sony Alpha A6000Y was really an up0date to the Sony NEX-6. The Sony NEX-6 was extremely popular and lasted for four years before Sony thought of bringing a replacement. This is a testament to its popularity and the size of the shoe that the A6000 had to fulfill. Well then let's start. For starters, Sony has retained the shape and size of the NEX-6 in the A6000Y.
The camera is built around a 24.3 megapixel APS-C CMOS sensor and comes with features like Bionz-X processor, 3-inch, 921,600-dots, tilting LCD, 1.44M OLED electronic viewfinder, full HD capability, WiFi and NFC.
When it comes to performance, the A6000Y certainly impresses. The Bionz-X processor (also used in the Sony A7R) makes sure the camera takes the least time to start and shoot. AF is fast and an impressive 11fps burst mode is extremely impressive. The 25 AF points work with great precision and the camera seems to find the right area of focusing almost every time without mistake.
Overall it has 179 phase detection AF points which cover the entire area of the screen. In fact, focusing on the A6000Y is even faster than the NEX-6.
How can a camera with such specs produce bad images? It is what you come to expect from it. The A6000Y produces sharp and crisp images almost every time with minimal noise. The amazing thing about this camera is that you will see almost no color noise till about 6400 ISO and as photographers we know, nobody shoots above that ISO.
The camera is also capable of applying area-specific noise reduction that is intelligent enough to avoid being too aggressive until you push it to its extremes.In high contrast scenes, shadow areas retain good amount details, particularly in RAW files. JPEG performance is not up to mark in this case. Color output is also very good.
Verdict: Overall, the Sony Alpha A6000Y is an extremely impressive CSC with unmatched performance and features. The price it comes in is really a bargain and we feel Sony should have priced it higher.
Pros:
Excellent image quality
Excellent low light performance
Good build quality
Good color output
Cons:
[ryvl video_url="https://www.youtube.com/watch?v=Dr5FgRsi9_8″ auto_play="yes"]Watch Sony Alpha A6000Y Full Review[/ryvl]
Canon EOS 800D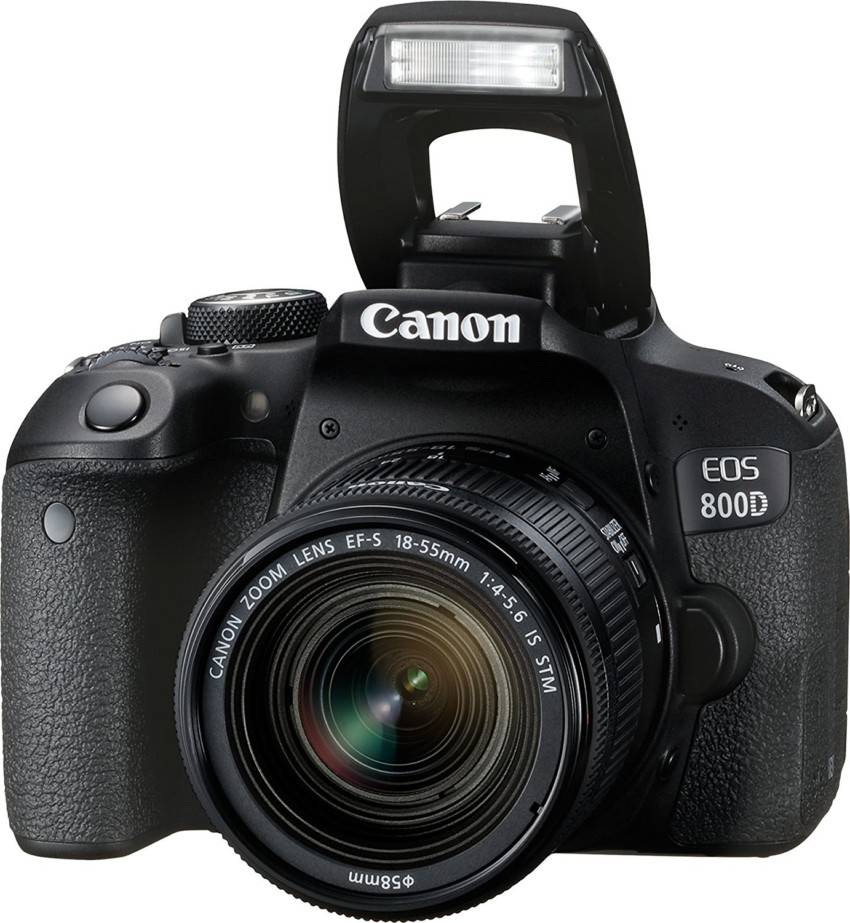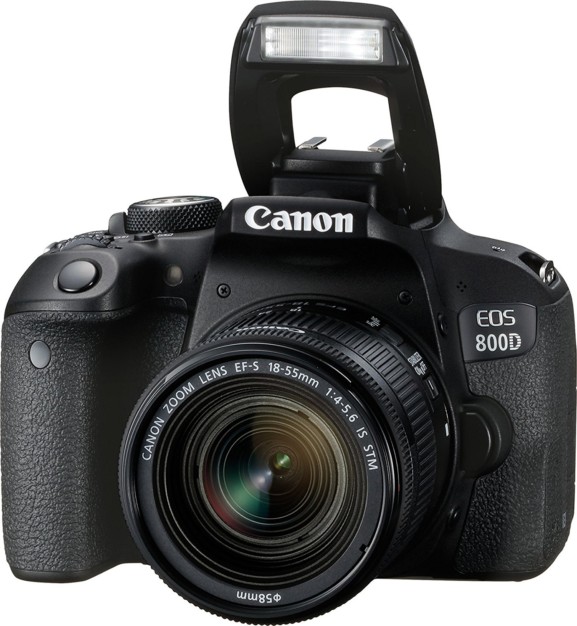 The tripe digit Canon EOS range has been extremely popular since the day of its inception. The Canon EOS 800D is latest in this series and given its specs and performance, no wonder the camera is doing hot business for the company worldwide.
Built around a 24.2-megapixel sensor, the EOS 800D offers some really great specs for the enthusiastic photographer. When you combine this good a sensor with Canon's latest generation DIGIC 7 processor, the outcome has to be nothing short of amazing. It is because of this new gen processor that the EOS 800D has a max burst rate of 7fps, which is higher than what its competitors have. The DIGIC 7 processes data 14 times faster than its predecessor and that's where a speed of the camera comes in.
The 800D comes with 45 cross-type autofocus points which are fast and accurate. Low light performance of the camera is also good. The only complaint we have received so far of the 800D is that the 18-55mm STM kit lens is not very silent when it is focusing. That's one area where Canon can work a bit.
Images produced by the 800D are sharp and the noise reduction capability of the camera is also excellent and that is despite Canon choosing to retain the low-pass filter. Overall, the Canon EOS 800D is an excellent camera in this price segment and far outweighs anything that anyone is offering as of now.
Verdict: 
Overall, the Canon EOS 800D is an excellent camera for its price giving superb quality images and performance in almost all conditions.
Pros:
Superb image quality
Great noise reduction capability
Superb processing speed
Cons:
Build quality not up to the mark
Higher price than its competitors
[ryvl video_url="https://www.reviewsxp.com/blog/canon-eos-800d-review" auto_play="yes"]Read Canon EOS 800D Deatailed Review[/ryvl]
Pentax K-50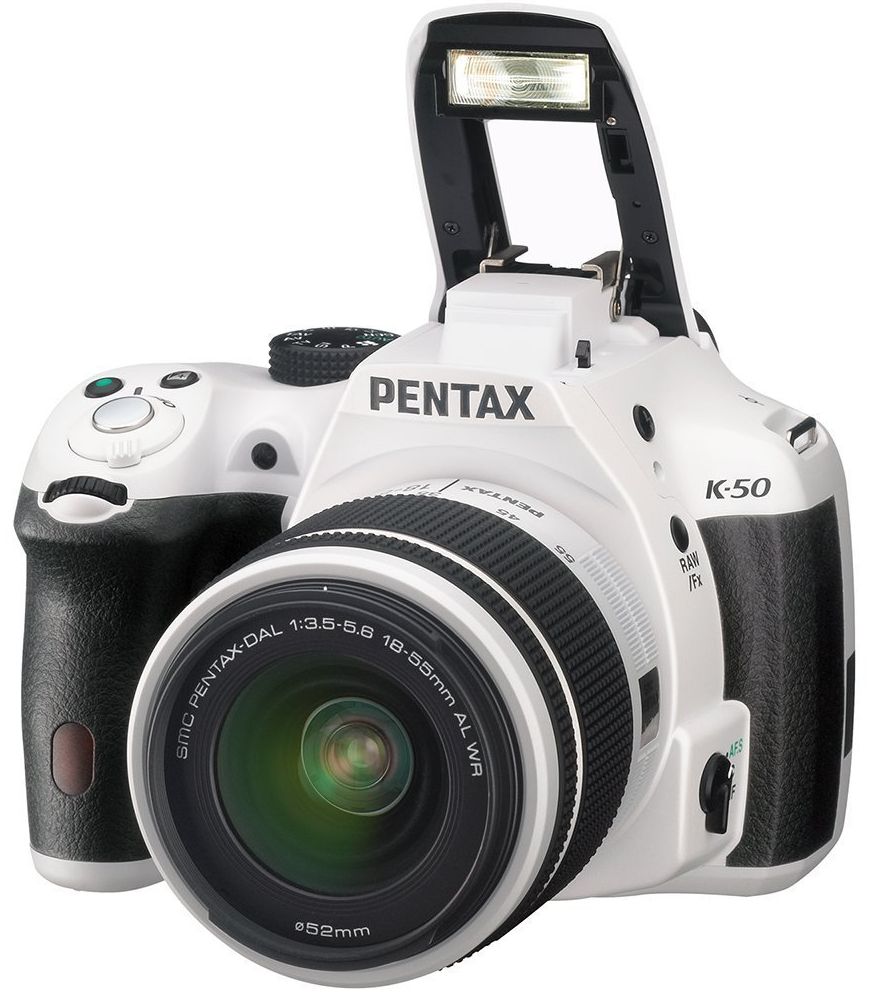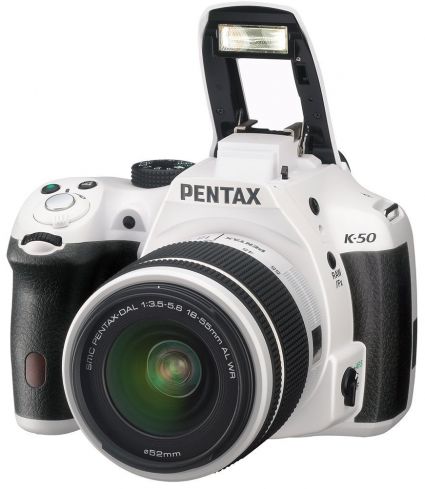 In the DSLR world dominated by the likes of Nikon and Canon, Pentax as a camera making company is often ignored. But till date the company has produced some pretty neat products – the K-50 being one of them. The camera comes with a 16.2-megapixel APS-C sensor and has a max expandable ISO of 51,200. But the biggest positive feature of the K-50 is the fact that it has 81 weather seals and is fully weatherproof. According to Ricoh, the Pentax K-50 can operate up to -10 degrees temperature. But weatherproofing doesn't end with the camera body. Even the 18-55mm kit lens is weatherproof. That's something we believe the bigger brothers can learn from Ricoh.
Design of the K-50 is typical of any other DSLR in the market with a boxy skeleton underneath. The build quality of the camera is good and the camera feels right in hand. The K-50 produces excellent quality images if paired with the right lens. Noise reduction of the camera is also pretty good. Images are almost noise free till up to 3200 ISO, after which some amount of color noise becomes visible.
The K-50 has an HDR capture option which is available only if you are shooting JPEG. The camera takes three images at different exposures and then produces a single image. It is just like the bracketing option that you get in Nikon models and works just as well.
Verdict: 
The Pentax K-50 is an excellent mid-range DSLR as good as any other Nikon or Canon models and even surpassing them in some areas. So if you want to use something other than a Nikon or a Canon, we suggest you go for the Pentax K-50.
Pros:
Weather sealing
Large pentaprism viewfinder
5.9fps burst shooting
Noise reduction
Inbody shake reduction
Support for AA-size batteries
Cons:
AF can be noisy with kit lens
Fixed rear LCD
No mic input
Slow to focus when recording video
[ryvl video_url="https://www.youtube.com/watch?v=VXbiIKV7-MI" auto_play="yes"]Watch Pentax K-50 Deatailed Review[/ryvl]
Canon EOS 77D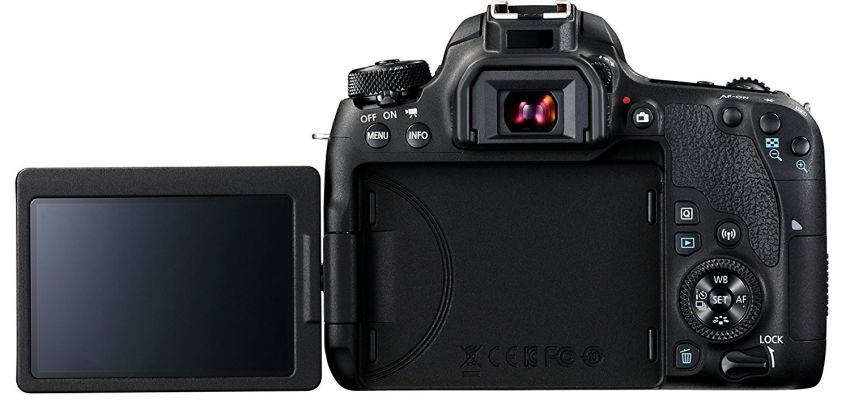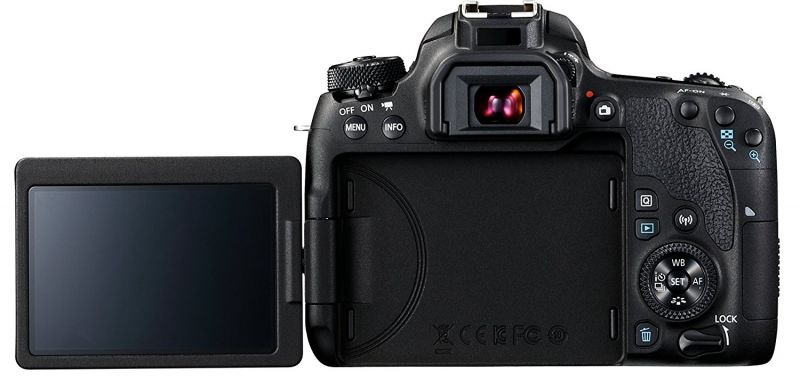 The Canon EOS 77D is the successor to the EOS 760D. Why Canon chose to do away with the three digit number for this one we don't know. But what we do know after extensive use of the camera is that it is one of a heck of a product that Canon has brought in the mid-range segment. The EOS 77D comes with a 24.2-megapixel APS-C dual pixel sensor and has the same DIGIC 7 processor that is seen in the EOS 800D.
Since both these cameras share almost the same highlight spec, the performance of both of them is almost similar. Because of dual pixel tech, the EOS 77D has tremendously fast lived view performance. Because of the presence of DIGIC 7 processor, the EOS 77D can shoot at 6fps which means it can shoot a maximum of 27 RAW files in one go and an unlimited number of JPEG files. Of course, it all depends on the writing speed of your camera's memory card. So make sure you choose a fast memory card and get the most out of your camera.
The 77D offers 45 Af points and gets the same AF system as the EOS 80D. Out of these 45 points, 27 remain active when you are using a teleconverter with the camera. The good news doesn't end here. The working range of the AF system also spans wider than it did before and operate across a -3EV to 18EV range.
Although image quality of the EOS 77D is quite good, compared to some of its rivals like the Nikon D5600 and the Pentax KP, it has less sharpness. This happens because Canon retains the anti-aliasing filter in the EOS 77D while Nikon D5600 and Pentax KP get rid of them. Noise performance of the 77D is also good, Images till 1600 ISO comes out quite crisp and noise free. But some amount of color noises become visible from 3200 ISO.
Verdict: The Canon EOS 77D ticks all the right boxes and is a great option for enthusiast photographers. So if you are in the market for mid-range DSLR, then keep the Canon EOS 77D in your sight.
Pros:
Superb image quality
Great noise reduction capability
Superb processing speed
Cons:
Build quality not up to the mark
Higher price than its competitors
[ryvl video_url="https://www.reviewsxp.com/blog/canon-eos-77d-review" auto_play="yes"]Read Canon EOS 77D Deatailed Review[/ryvl]
So here's what I think are the best cameras available today for and under 70,000. If you want me to include something else in this list do leave me a message.
Till next time ciao!