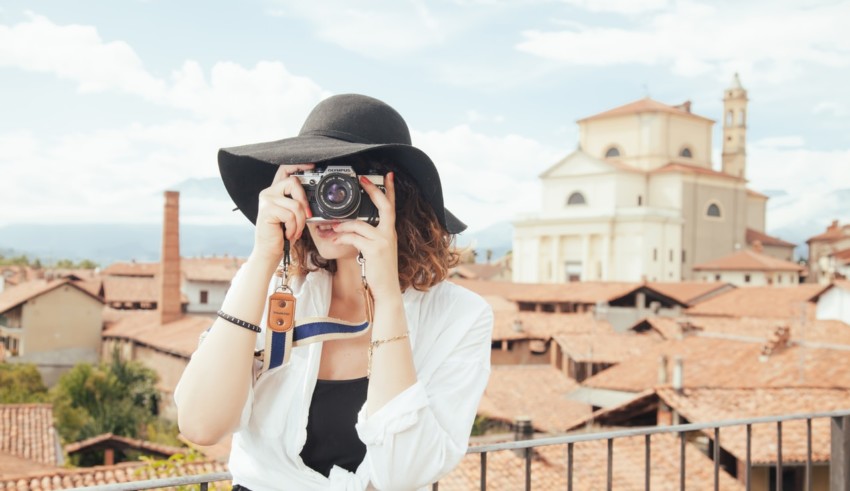 The 35000 price bracket is really the entry-point for DSLRs and mirrorless cameras. Here you would get a host of entry-level DSLRs and mirrorless and high-end point and shoot cameras.
Almost all major camera manufacturers have something to offer at this price point. So we are going to discuss all the offerings that are currently available in the Indian camera market. We have found 6 cameras which we think are the best cameras under 35K today.
So let's discuss them in detail:
Nikon D5300 (Body Only)
The successor to the highly successful D5200, the Nikon D5300 has been on store shelves for quite a few years now. In fact, Nikon has already released two new cameras in this series – D5500 and D5600. But the Nikon D5300 is still a capable camera with lots of neat features. The camera boasts of a 24.2 megapixel APS-C CMOS sensor, which was regarded as the best in its class when it came out. Other features include 39 AF points, EXPEED 4 processor, max ISO of 25600, WiFi and GPS.
When it comes to design and build, the D5300 is 25g lighter than the D5200 and has some new design features. For instance, the drive mode button has been relocated from the top plate to the left side, just below the lens release button. It makes it easier to reach while shooting, but can take a little bit getting used to if you have been using previous Nikon models.
Images taken by the D5300 are significantly sharper than those of the D5200 since it does away with the optical low pass filter. It does increase the risk of anti-aliasing artifacts, but Nikon somehow manages to keep them under control. If you pair the D5300 with a top of the line lens then the quality of images goes up even further. But don't expect the camera to deliver top quality images with the kit lens. Another huge plus for the D5300 is that in almost all lighting condition the camera delivers accurate colors.
Noise reduction performance of the camera is also pretty impressive as images till 3200 ISO are pretty usable, although some amount of noise can be seen. But reducing them using post-processing software should be no big problem as noise amounts are pretty low.
Overall, the Nikon D5300 is a great camera that comes with some great features. But it is an older Nikon model and there are newer models available today in the market in this series.
Pros: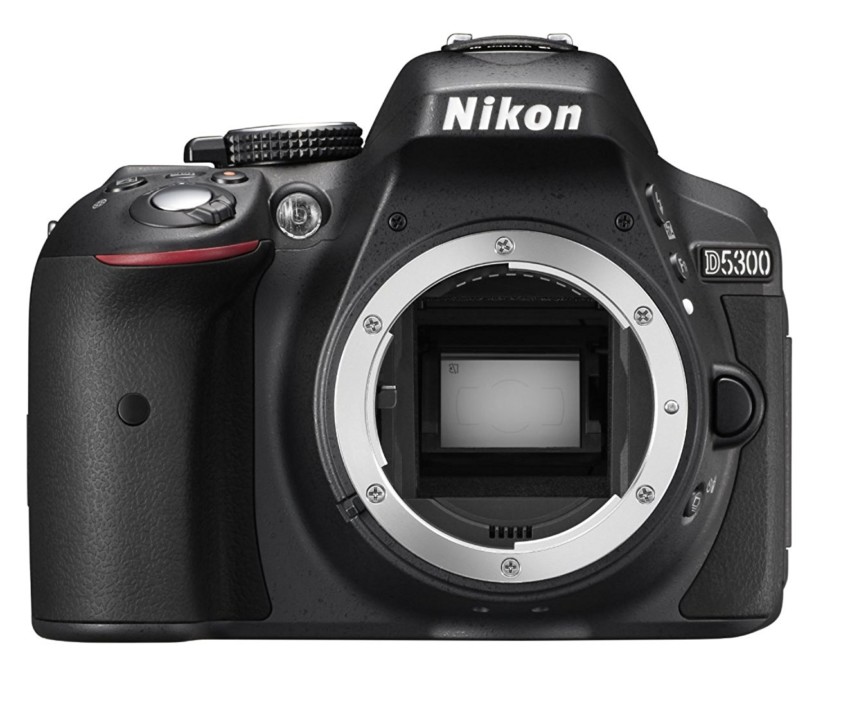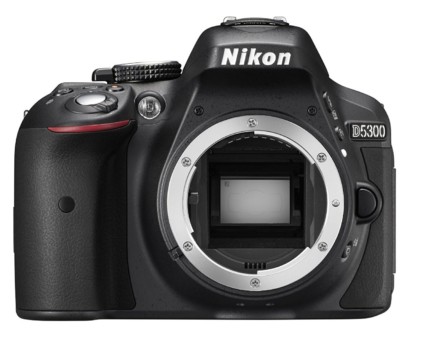 Excellent photo quality
Great features
Good design and build
Cons:
Poor live view performance
An older Nikon model
[ryvl video_url="https://www.youtube.com/watch?v=Cr1Zj76Inh4″ auto_play="yes"]Watch Nikon D5300 video review[/ryvl]
Canon EOS 700D (Body Only)
The tripe digit EOS series has long been extremely popular in the entry-level DSLR segment. It's been 4 years since Canon introduced the EOS 700D replacing the existing EOS 650D. It was also seen as a better featured alternative to the smaller Canon EOS 100D. The camera continues with the same 18 megapixel sensor that we see on previous tripe digit EOS cameras. Other notable features include a native ISO range of 100-12,800 – extendable to ISO 25,600, a Hybrid Auto Focus system on the sensor itself, DIGIC 5 processor, 3-inch vari-angle LCD with 1040k-dots, full HD capability at 30, 35 and 34 fps.
The EOS 700D carries almost the same design language that we see on the 650D. The body is mostly made up of polycarbonate resin shell along with a stainless steel chassis. That's what makes this camera more robust and durable than before. But on the downside, the camera does feel plasticky at places.
Another huge negative of the EOS 700D is the fact that it comes with only 9 AF points arranged in a diamond pattern. It's competitor at the time, viz. Nikon D5300 had 39 AF points. But on the upside, all these 8 AF points are of a cross type and are sensitive to vertical and horizontal subjects and movements. Also, the AF system works well even in low lighting condition and so makes up for the lack of dots in the viewfinder.
In general, images clicked by the EOS 700D are excellent. They contain great detail and sharpness with low noise up to a certain ISO. Auto White Balance performance of the camera is also very good. The camera also comes with something called Auto Lighting Optimiser which can be used to capture more detail in high contrast situations.
Colour depiction is very much natural and in keeping with the colors in the scene. On the odd occasion where artificial lighting was involved results could appear a little cool, although this is nothing out of the ordinary and can easily be corrected.
Overall, the Canon EOS 700D is an excellent DSLR at this price segment. If you want the EF-S 18-55mm f/3.5-5.6 IS STM kit lens you would have shell out a bit more where the price would go upwards of the price point we are discussing in this article. But the body only cost of the camera is well within the 35K bracket.
Pros: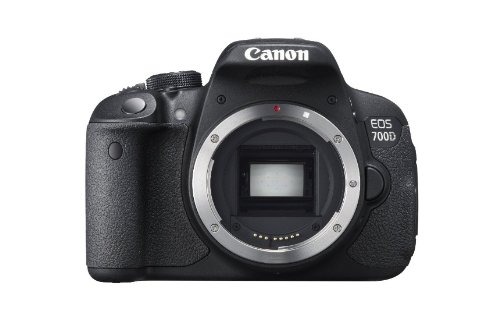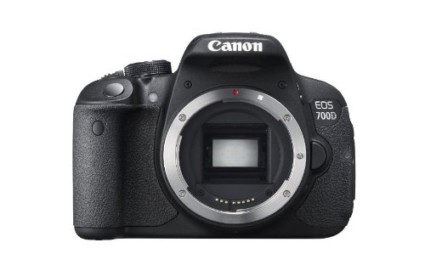 Excellent image quality
Good build
Impressive noise reduction
Touchscreen
Cons:
Only 9 AF points
Only 95% viewfinder coverage
High buffer
[ryvl video_url="https://www.youtube.com/watch?v=pduCEgf_Bvw" auto_play="yes"]Watch Canon EOS 700D video review[/ryvl]
Sony Alpha A5100L
Last year and a half Sony has been on a roll especially when it came to cameras. Last year saw Sony announcing extremely successful mirrorless models like A9 and A7r III. But there's another lesser known and publicized camera that the company had launched a year and half back – the Alpha A5100L. The A5100L sits just below the A6000 mirrorless in the market, but in reality is the next version of the NEX-5T. The A5100 can be described as the slightly slower and less featured version of the A6000.
Feature list of the A5100L include things like a 24.3 megapixel Exmor APS HD CMOS sensor, Fast Hybrid AF for optimal fast and precise autofocus as quick as 0.06sec with 25 contrast-detect and 179 phase-detect points covering 92 percent of the image, BIONZ X processor, a sensitivity range of ISO 100-25600, full HD AVCHD recording,  3-inch 180° tiltable touch enabled LCD panel with 920k-dot resolution, built-in pop-up flash, a zoom lever, 6fps burst shooting with subject tracking, 1,200-segment exposure meter, Auto Object Framing mode, a range of Picture Effects, wifi and NFC connectivity.
Size of the A5100L is compact and grips tightly in hand. The camera is light slips into your bag quite easily. The camera comes with a 16-50mm power zoom kit lens which retracts back into its shell when not in use.
There is an option to buy the camera as 'body only' where you won't get the lens. New to the A5100 is higher resolution and touch-screen control, something that it's bigger brother, the A6000, doesn't offer. But unfortunately, the A5100L does not have any built-in stabilizer.
The A5100L produces excellent quality images in both RAW and JPEG. But at times in certain lighting conditions, the JPEG images may look a little soft straight out of the camera and may require some sharpening with post-processing software like Adobe Photoshop. But the camera's performance in producing great quality images everytime cannot be questioned. In high contrast situations, the camera has something called Dynamic Range Optimizer which extracts a great number of details from the shadows.
Overall, the Sony Alpha A5100L is a good camera for its price and comes packed with features that one may not find in any other camera at this price bracket.
Pros: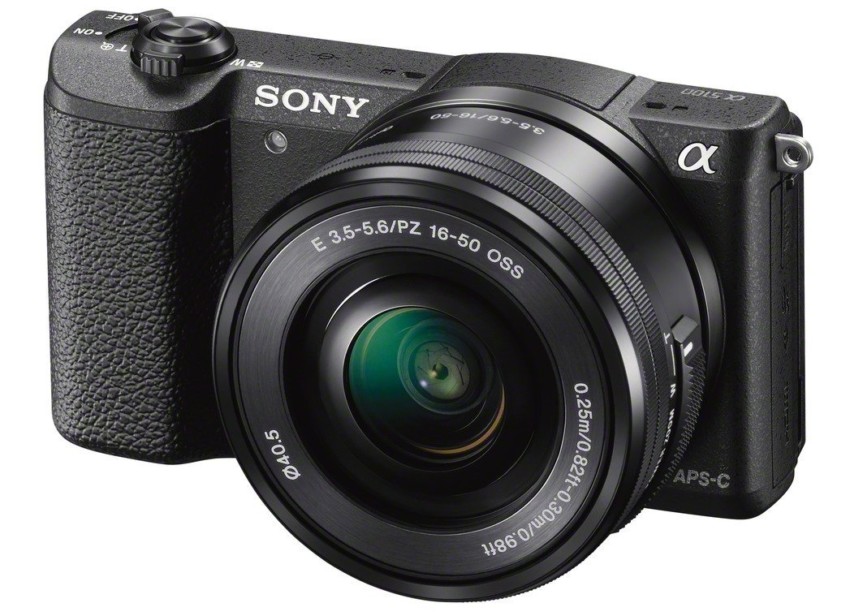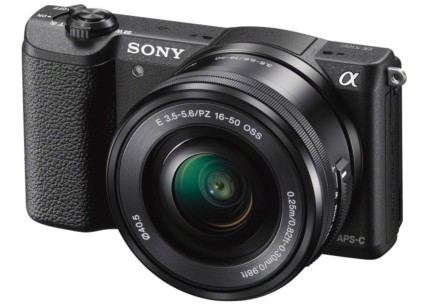 Excellent image quality
Titltable touchscreen
204 AF points (92 percent screen coverage)
Good build quality and compact size
Cons:
No built-in stabilizer
JPEG images may be soft
[ryvl video_url="https://www.youtube.com/watch?v=jjeRMnPD8qk" auto_play="yes"]Watch Sony Alpha A5100L video review[/ryvl]
 Also Read:Nikon D3400 Review, Best Lenses, Sample Images & Videos
Nikon D3400 with 18-55mm Nikkor AF-P Lens
 The very latest in Nikon's entry-level lineup, the Nikon D3400 is the fifth DSLR in the D3000 series. It succeeds the Nikon D3300 which was extremely successful as an entry-level DSLR. The D3400 pretty much comes with all the features that you would expect from an entry-level DSLR. It has a 24.2 megapixel APS-C CMOS sensor, a native ISO range of 100-12,800 which can be expanded up to 25,600.
The D3400 is compact in size and its design is like any other entry-level DSLR. Nothing to surprise you there. Nikon has reduced the size of is entry-level DSLRs after the D3100. The cameras have become more compact and lighter, which is always a good thing.
The camera is offered with the standard Nikkor AF-S 18-55mm kit lens, but you can also buy only the body and pair it with your choice of lens. When it comes to image quality, if paired with even basic lenses like the Nikkor 50mm f/1.8G, the Nikon D3400 does produce excellent quality images. Don't forget it does have a high megapixel sensor, which means that you need to have a high-space hard disc for storing images since file size of images are bigger.
In good lighting condition, the autofocus also works pretty fast. But don't expect the autofocus to work perfectly if lighting condition is poor and in extremely low light it can be a pain to get the camera to focus on your subject. In such conditions, you may have to go manual as far as focusing is concerned.
The biggest upgrade that the D3400 carries over the D3300 is the fact that you can remotely transfer photos from the camera to your computer or mobile phone using Nikon's SnapBridge app, but it does not have a built-in Wi-Fi. Overall, the Nikon D3400 is a good camera for beginners at the price it comes in and if you are looking for an entry-level DSLR then the D3400 is surely cut for it.
Pros: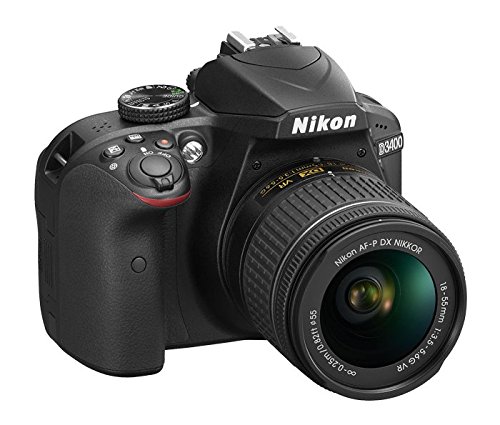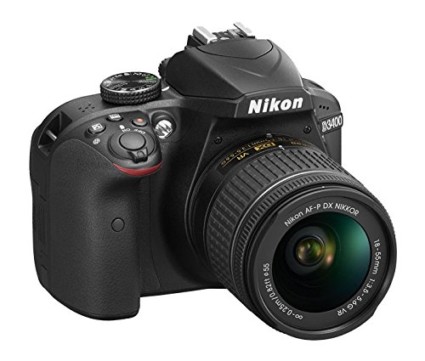 Snapbridge
Good battery support
Easy and simple to use
Good image quality
Cons:
No touchscreen
No Wi-Fi
No 4K
[ryvl video_url="https://www.youtube.com/watch?v=VHqpTGOCaE4″ auto_play="yes"]Watch Nikon D3400 video review[/ryvl]
Canon 1300D with EF-S 18-55 mm IS II + EF-S 55-250 mm F4 5.6 IS II Lens
When we are talking of cameras, how can we ignore Nikon's biggest rival and world's oldest camera company Canon. Canon's entry in this list is the much popular Canon 1300D, which was really launched after the company saw how well Nikon's models were doing and understood the size of this particular market. The design and build of the Canon 1300D really follows from the 1200D and the 1100D.
So if you have used a 1200D, you will notice that usability and design of both the cameras are not that different. Design wise, the 1300D is on the smaller side with a compact grip. On the back, there is the viewfinder which covers 95% of the scene (one of the drawbacks of the 1300D).
Basic specs of the 1300D include an 18-megapixel APS-C CMOS sensor with native ISO of 6400 which can be expanded up to 12800. The camera has 9 autofocus points and can shoot at 3fps.
Autofocus performance of the 1300D is average compared to Nikon's cameras in the same range. It only has 9 AF points which are basically grouped towards the center of the screen. The autofocus system does its job pretty good in daylight, but in low light conditions, it struggles. Noise performance of the 1300D is also nothing to write home about.
Biggest update the 1300D has received over the 1200D is the inclusion of WiFi and NFC. Photos from the camera can be remotely transferred to a computer of smartphones via the use of the Canon Camera Connect app which is available for both Android and iOS users. When it comes to quality of the images, the Canon 1300D lags far behind its Nikon counterparts. If you pair it with good lenses then you may get decent quality images depending on the settings you use.
Otherwise, the 1300D produces images which can be best described as at par with 1200D.
Pros: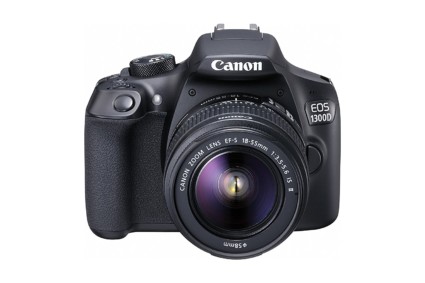 WiFi and NFC
Good build quality
Good design
Cons:
Average noise performance
Absence of touchscreen
Limited viewfinder range
Average image quality
[ryvl video_url="https://www.youtube.com/watch?v=Q0no2Vm-eb0″ auto_play="yes"]Watch Canon 1300D video review[/ryvl]
Also Read:Nikon D3300 Review, Best Lenses, Sample Images & Videos
Nikon D3300 with 18-55mm Nikkor AF-P Lens
If you think the Nikon D3400 is a bit over your budget, but if you are somehow smitten by that camera's specs and performance features then you can take a look at its predecessor – the Nikon D3300. It is basically the same camera as the D3400 without the SnapBridge funda. In the Nikon D3300, Nikon does away with the anti-aliasing filter giving great boost to image quality.
Specs of the D3300 is more or less similar to the D3400, it also has the same 24.2-megapixel APS-C CMOS sensor with a native ISO range of 100-12,800 which can be expanded up to 25,600. The camera has an 11-point autofocus system, which works pretty well in daylight.
When it comes to design, the Nikon D3300 looks like any other entry-level DSLR. It has a boxy design with a 3-inch LCD screen at the back. It is also compact and weighs less than the D3200, which is a smart move given it's an entry-level DSLR and in this segment, most people look to buy cameras with compact size.
When it comes to performance, the Nikon D330 is none less than any. It produces great quality images. But where it lacks is that in high contrast situations, we feel, shadow and highlight details get lost. The auto white balance performance is also good and performs satisfactorily in most weather conditions. ISO performance is good up to 3200, but after that images tend to become noisy. The camera does have an in-built noise reduction system, but it's better to avoid that since it can take a heavy toll on the sharpness of images.
Overall, the D3300 is really a groundbreaking camera as far as an entry-level segment is concerned and it really sets a benchmark for others to follow.
Pros: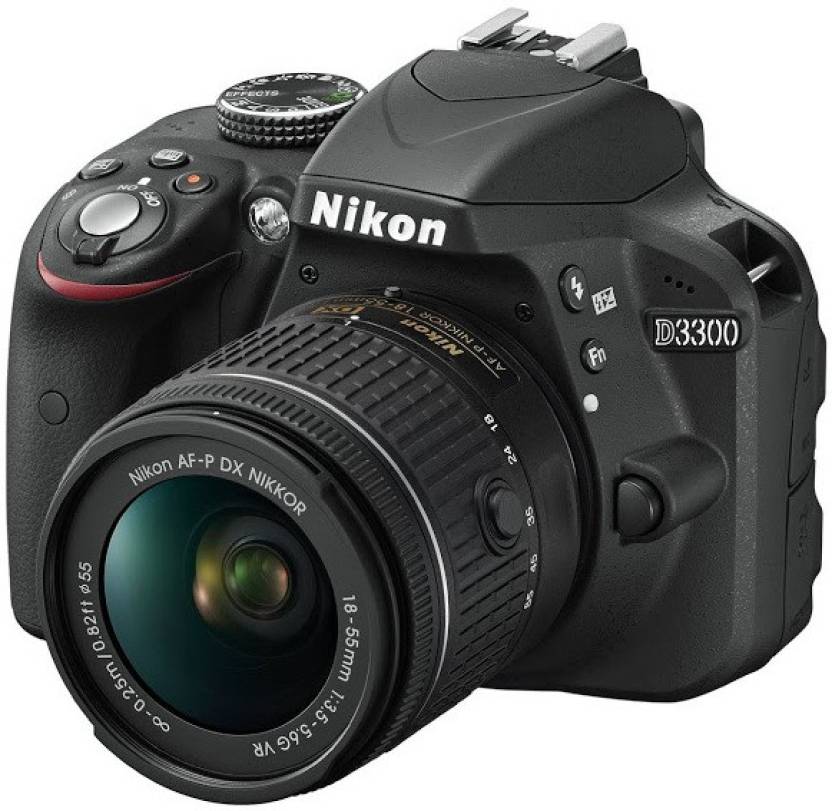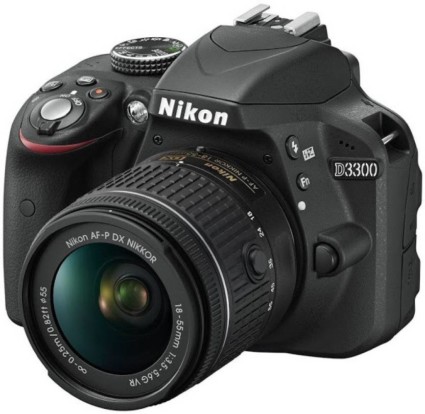 Excellent value for money
Great performance
Compact design
Easy to use
Cons:
No built-in WiFi
High image noise above 3200
Low light focusing not good
[ryvl video_url="https://www.youtube.com/watch?v=43jisv4sPVo" auto_play="yes"]Watch Nikon D3300 video review[/ryvl]
So this was my list of the best cameras under Rs.35,000. These cameras, as you can see are available in all big online retailers. If you choose to buy any of these, do let us know whether you agree with us or not by leaving a comment below.