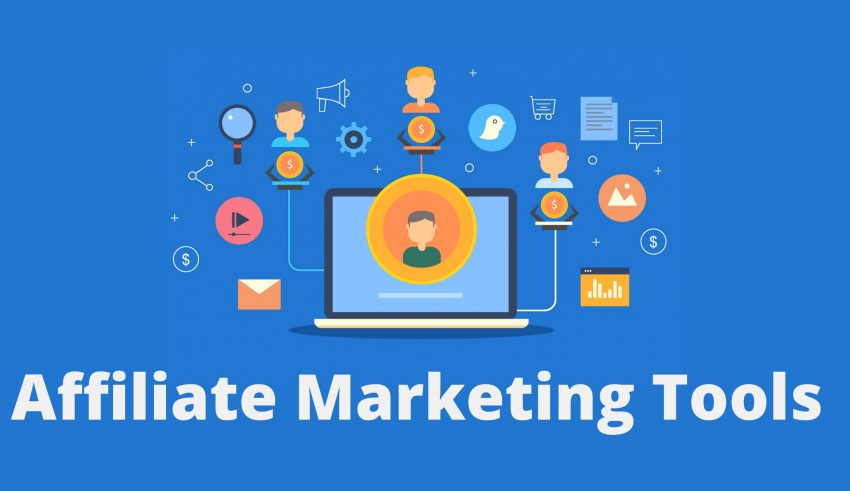 What Is Affiliate Marketing? 
Affiliate marketing is the process by which an affiliate marketer can earn a commission by promoting other people's (or company's) products. Suppose you find a product that you like to use and then you promote it to others.
What happens then is that every time someone buys it through your reference, you earn a piece of the profit for each sale that the other person or company makes.
Thus, affiliate marketing is, generally, seen as the process of spreading product creation and product marketing across different groups of people, where each group receives a share of the revenue with respect to their contribution.
What Are The Benefits Of Affiliate Marketing? 
The most successful affiliate marketers in the world live a life with no set schedules or routines. They live a life that most of us spend our days fantasizing about. But we don't really have the option to do so, do we? Thus, it only makes sense that these days the affiliate marketing industry is getting more difficult and competitive. It is no easy feat to survive here in this industry and be one of the bests. However, every problem comes with a solution.
The affiliate marketing industry offers tons of benefits over its primitive start-up counterparts. Let's take a look at some of them:
Low Investment: Affiliate marketing gives you the opportunity to create a steady earning flow with almost zero investment. You only need a bit of your precious time and a few bucks to set up a website.
No Storefront or Shipment: As an affiliate marketer you only have to promote products created by third parties. This means you won't need to have or manage any kind of a shop, inventory, or any shipment process.
No Support Team: There is absolutely no need for a support team. Affiliate marketing is the job of simpletons. You can easily manage your website all on your own.
Generating Passive Income: A successful affiliate marketer has a steady passive income flow. Once you have set up your website successfully, it should be able to generate a profit on its own with very little effort.
Global Marketplace: One of the coolest and most exciting things about the world of online business as an affiliate marketer is its transparency and availability for all. You can do business and connect with your target audience from any corner of the world when and as you please.
Working Flexibility: As mentioned above, affiliate marketers do not have set work schedules. They enjoy maximum work flexibility. In fact, they choose and personally construct their schedule according to their will.
However, the road ahead of you becoming a successful affiliate marketer is quite bumpy. You will need a lot of help to reach the pinnacle of success.
Following is a list of the various tools that are available online for you to use and build a successful affiliate marketing business. Check them out.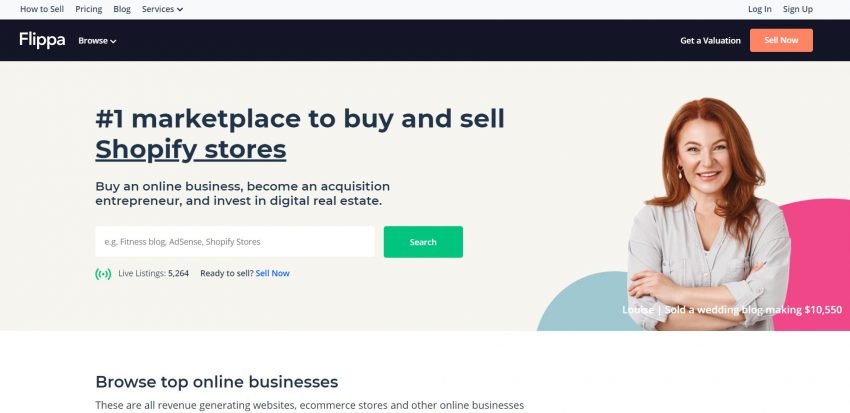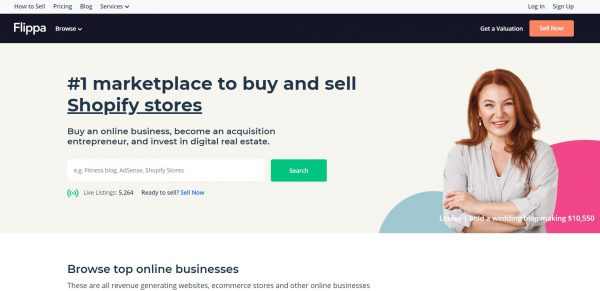 Flippa is one of the best online marketplaces where websites can be bought or sold ("flipped") in exchange for a profit. It is one of those online tools which are essential for anyone who wants to completely skip the process of building a successful affiliate site from ground zero. Thus, those of you who are looking for an idea to leapfrog the process of developing a flourishing affiliate site from scratch, use Flippa.
It is a bidding marketplace where individuals can both purchase and sell websites (just like eBay but for websites). Flippa allows you to find a website of your choice, especially something that falls under your niche and is ready to go with an established track record.
It is an exceptional online tool that lets affiliate marketers buy sites that have a strong backlink profile to initiate SEO growth. There are many successful affiliate marketers who believe that Flippa is an ideal place to start for someone who is going to have a solo affiliate marketing journey.
---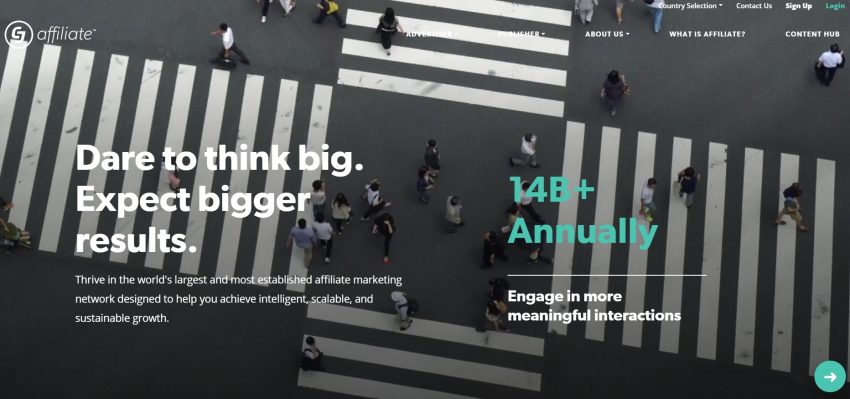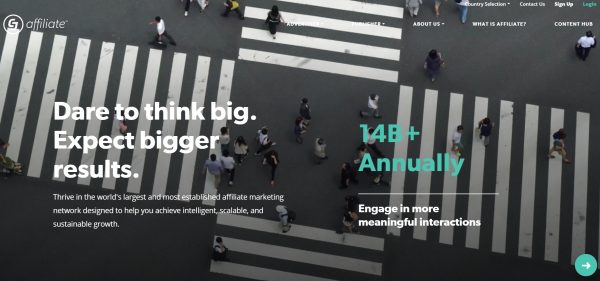 One of the many things that you should know about affiliate marketing is that it starts with building a relationship with several third-party sellers of premium products or services. CJ Affiliate by Conversant (formerly known as Commission Junction) is such a tool which helps you to build trustworthy and secure affiliate partnerships.
It makes it convenient for affiliates in every niche to build symbiotic relationships with third-party companies. It is even the leading global affiliate marketing network that specializes in pay-for-performance programs.
In tools like these, most (if not all) of their offers are CPA (Cost-Per-Action) based. This means that the affiliate marketers get paid only when their users convert into a customer, subscriber, or a potential lead.
The primary aim and intention of this online tools' network system are to generate results for business around the world. They help connect stores/companies with marketers/publishers to be able to reach millions of online consumers in very short periods of time.
This entire process is extremely popular among the network which is why most affiliate marketers choose CJ Affiliate as their smart and easy getaway to start their affiliate business. All they need to do is copy and paste their unique code to start earning ready cash.
---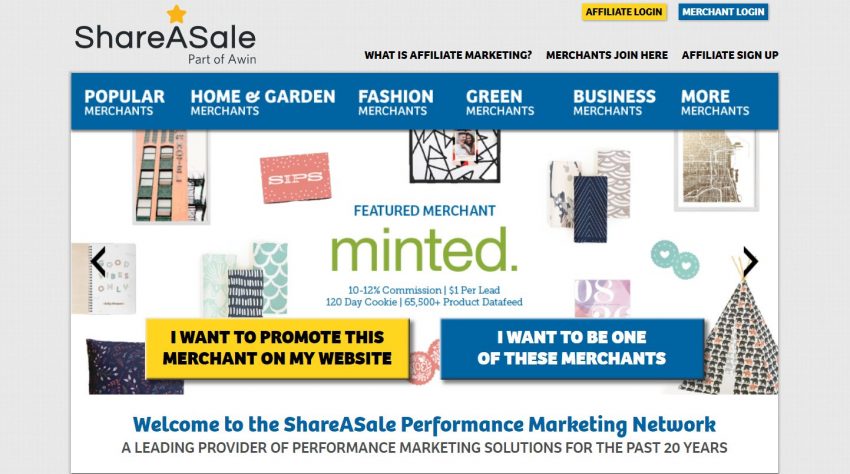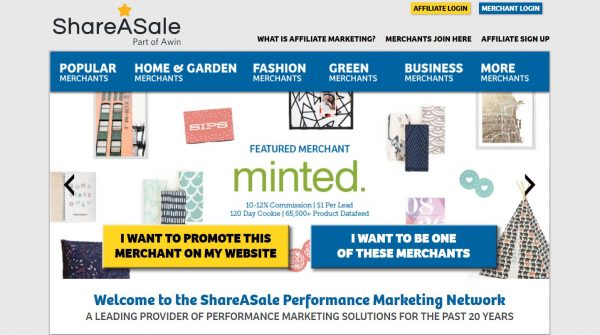 As mentioned above, one of the first steps to affiliate marketing is building partnerships with sites that are in need of sales. Many top affiliate marketers are of the opinion that ShareASale is a go-to resource for affiliate partnerships. It connects publishers/marketers with advertisers who are looking for assistance in driving their sales.
These publishers usually charge money per phone call, generated lead, or website visitor that they successfully drive to the website/store for the advertiser.
It is true that affiliate marketers are more likely to see a much higher commission per sale by working directly with the advertisers. But for the ones who are just starting out and wish to generate some income out of it, ShareASale is a great starting point.
---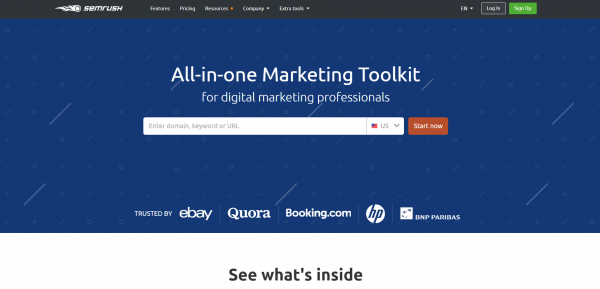 SEMrush is one of the most used, go-to online tools for keyword research, correcting SEO errors, and competitor analysis. Top affiliate marketers believe it to be one of the must-have online tools for marketers who are trying to comprehend the kind of content which is driving the highest ROI for competitors, as well as analyzing the on-page SEO errors.
SEMrush is widely trusted by prominent online marketers, stores, and companies around the world. For example, successful companies like Forbes, PayPal, Hyatt, and Philips use this online tool to enhance their visibility.
SEMRush is primarily used for finding the top performing competitor content that we should be writing about. Along with that, it also administers our keyword rankings on a week-to-week basis. It even runs SEO audits to watch for website follies and holes in your content marketing strategies that could deteriorate our search rankings.
---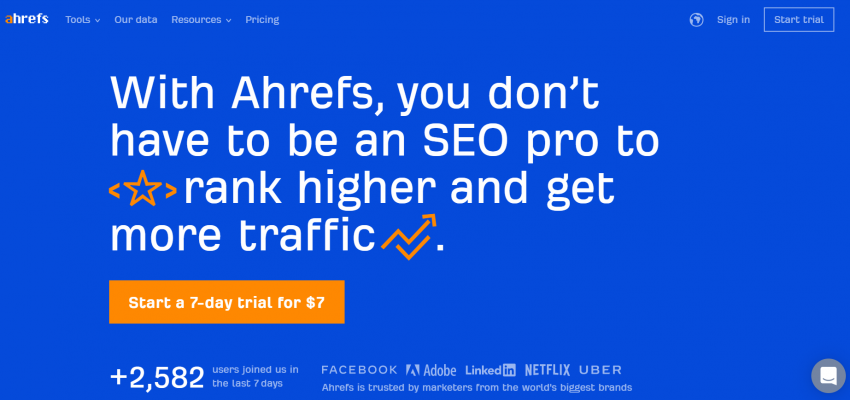 Ahrefs is another prominent online tool for SEO and keyword research. It is similar to SEMRush in many of its functions, such as on-page audits, competitive content analysis, etc. However, it is also used for one other significant purpose – backlink analysis. It is one of those tools which put most of its emphasis on backlinks than on on-page SEO.
Ahrefs provides in-depth insight into your backlink profile. This includes new and lost backlinks, sites that are linking to broken pages on your website, and competitor backlink growth.
Top affiliate marketers primarily use Ahrefs for reviewing new and lost backlinks to your site, reviewing competitor link profiles to find new opportunities for link building and finding sites that are linking to broken pages on your site.
Along with this, Ahrefs also identifies the top-performing competitor content to help you get inspired and gather new content ideas for your site. There is no denial in the fact that in affiliate marketing, it is one of the much-needed tools that can make your website SEO friendly.
---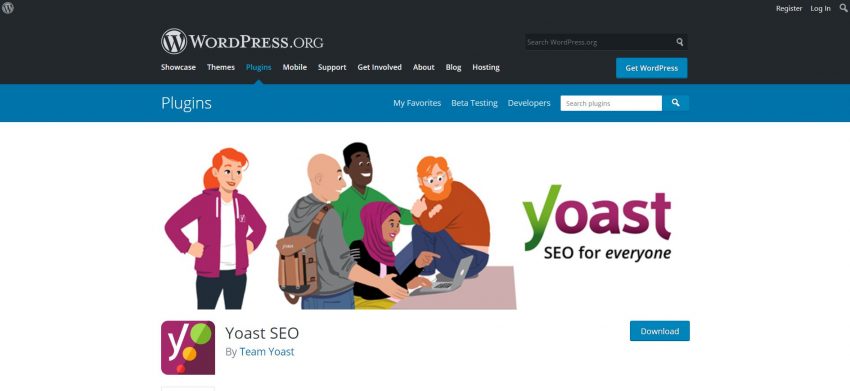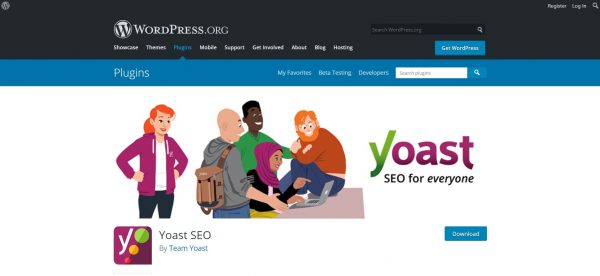 Yoast SEO is the ruling WordPress SEO plugin and a must-have for any and every website. It provides advanced SEO functionality to each page, including the:
Title tag & meta description customization
Sitemap creation and customization
Meta robots customization
Canonical link customization
Yoast SEO has millions of downloads and the above list of its uses makes it easy to see why. The best part about it is that it is a free tool. Although the paid subscription offers 24/7 service, along with an advanced redirect manager.
This redirect manager lets you redirect broken links or 410 error pages that you want to be removed from search results. Keeping the main goal of being a successful affiliate marketer in mind, one of your main goals should be to rank in the topmost position in search engines.
Here is where Yoast SEO makes you the richest. It helps you to make it possible in an easy way, thus, maintaining your webpages' SERP (Search Engine Result Page) ranking.
---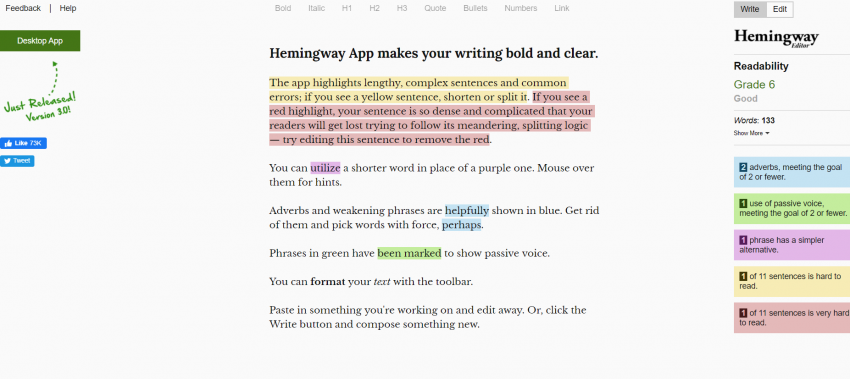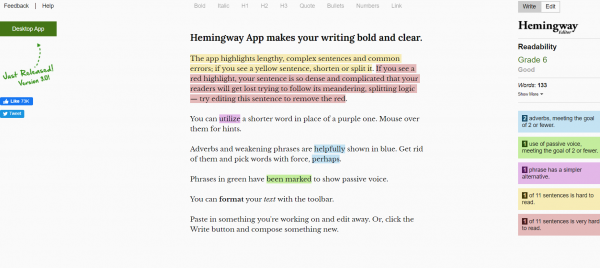 Hemingway is one of the most remarkable content review tools in the marketplace. As evident as it is from its name, it is based on the writing of Ernest Hemingway.
This is because the Hemingway app intends to help you to simplify your writing. Most of the people in this industry overlook this step or do not pay much attention to it. This can be harmful to your affiliate business in the long run.
Simplifying your writing is important because nobody cares about the fact that you know what "Gobbledegook" means (and they have zero interest/time in going to the dictionary to look it up or even Google it). Your readers do not want fancy, heavy or ornamental words that you sprinkle in your content to sound smarter.
That's just useless fluff. They want lucidity and insights. Hemingway is the perfect online tool that will help you to simplify difficult sentences. One of its features includes pointing out adverbs and complex words that you can easily replace with simpler ones.
---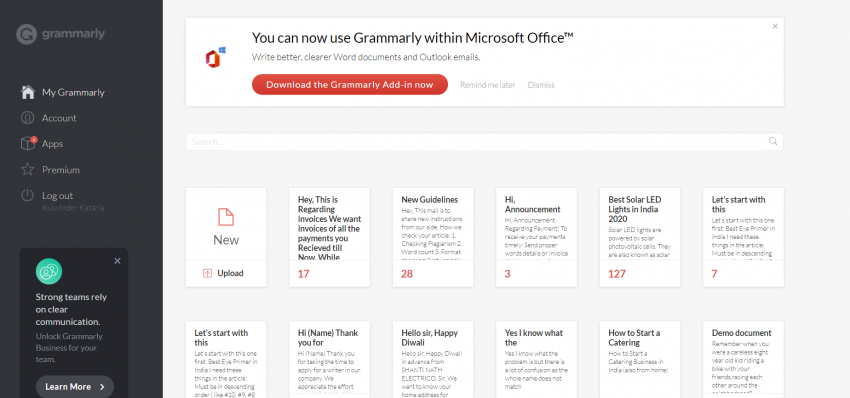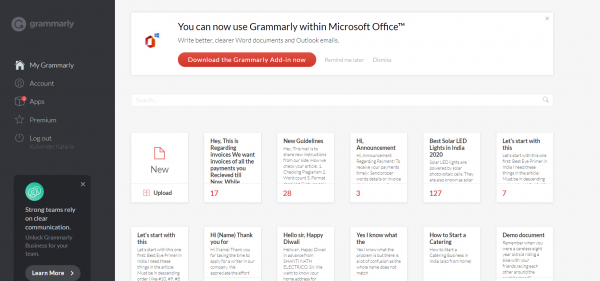 Grammarly is a go-to online tool for those who are regularly publishing standard content on their affiliate site. It is an exceptional online tool which is designed in such a way that it automatically checks the spelling and grammar of your content. This results to be of a lot of help to the website owner or blogger. But that's not all. Not only does Grammarly point out spelling errors, but it also identifies grammatical errors such as incorrect word, extra spacing and inappropriate comma usage. Grammarly plays a significant role when it comes to evaluating new posts and making edits faster. All you have to do is apply the correction to ensure that your content is of a consistent quality.
---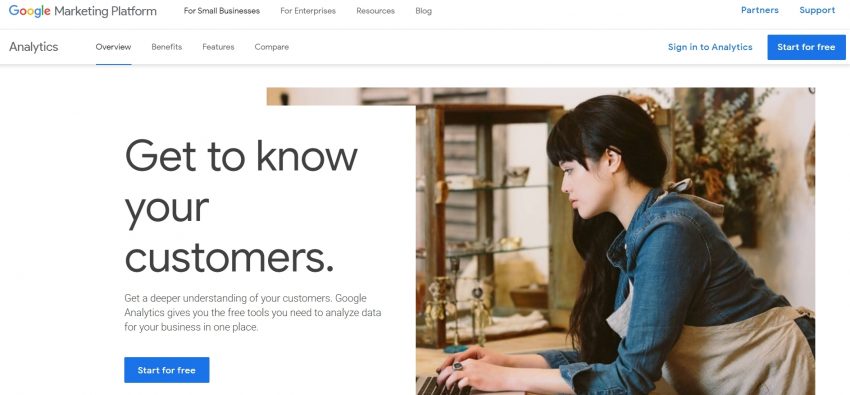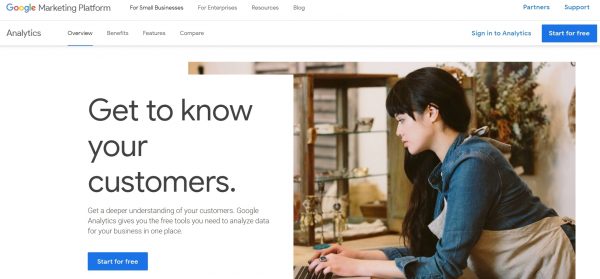 Google Analytics is one of the best tools out there in the marketplace for tracking website visitors. As an affiliate marketer, one of your prime strategies should be to understand your audience.
Google Analytics help you do that. It is the most extensive analytics tool available that affiliate marketers use to see the number of visitors coming to their affiliate site.
Google Analytics also helps you to mould the roadmap of your estimated success by measuring your sales and doing an in-depth analysis of your website. This outcome of the analysis would review your website, make you understand your whole website and encourage you to take the next steps to improve your affiliate website.
---
10. Duplichecker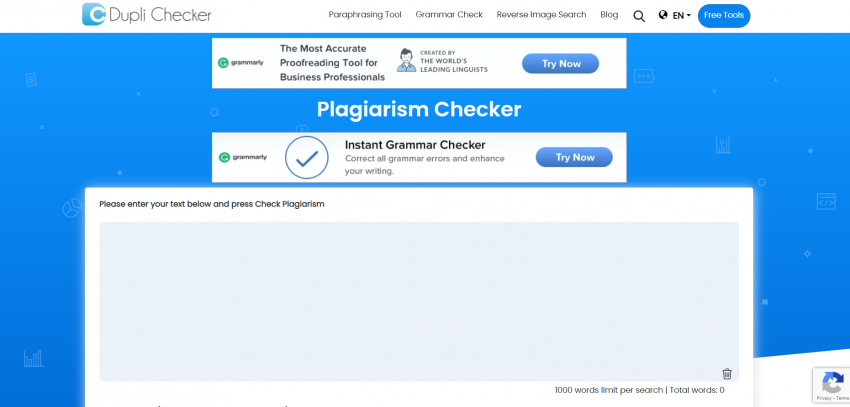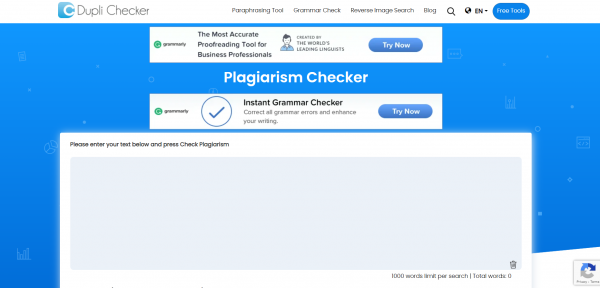 Are you one of those who are working with a content team to help produce quality content? Then we suggest that you run each one of your articles through a quality plagiarism checker like Duplichecker.
It is a pretty disappointing feeling to do so, especially when you start to trust your content team more and more with each passing day. But it is of grave importance. This is because even an accidental/unintentional case of plagiarism could result in serious legal issues that could cost you a lot of dollars.
---
Conclusion:
That was the full list of the best and most recommended online tools for affiliate marketing. I hope this article helped you to figure out the right tools for your affiliate marketing that will eventually make your affiliate business a booming one where you are able to earn tons of affiliate commissions.
It is true that success in affiliate marketing comes due to a lot of factors, such as your creativity, your way of approaching the marketplace, and, of course, using the right kind of affiliate marketing tools.
So, buckle up, get ready to conquer the road ahead of you, be prepared to face the silly unintentional accidents and become one of those top-notch affiliate marketers who live their life like there is no tomorrow!