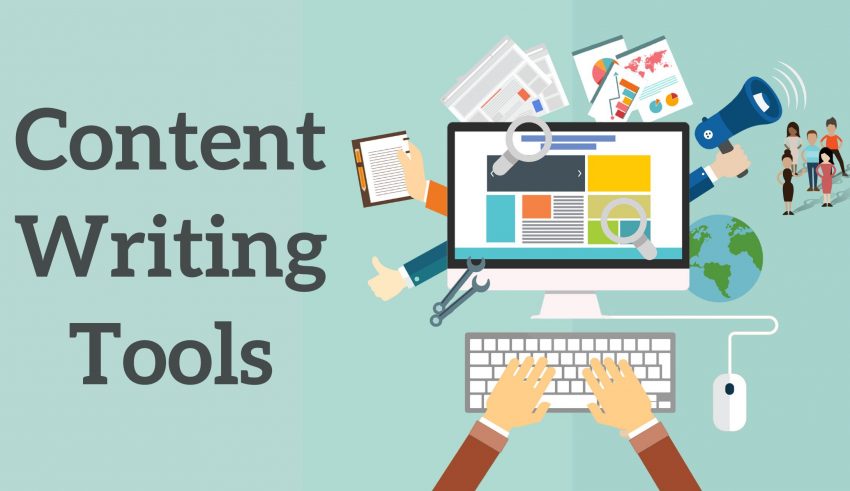 Writers. What is the first thing that comes in your mind when you hear this word? Shakespeare, Jane Eyre, J.K. Rowlings or just anyone, like someone who writes a story, or poem or any other thing. But, Is that the only thing that you read around you? 
No. There are many products which need a writer to write their product descriptions, the advertisements also require writers to write their scripts, A writer is the one that writes the blogs or articles that you see online when looking for something, But although these people are also writers, they are called with a different name which is Content Writer.
Now, What is Content Writing? 
In simple words, You can say that a Content writer is someone who writes mainly for digital platforms. In elucidate, Content Writing is the planning, writing, editing, and checking of the content that can be used for Digital Marketing purposes or can be uploaded on online social media platforms or websites. A content writer can be needed anywhere. The contents of different formats are written by the Content Writers. Such contents are as follows:
Video scripts/ YouTube video descriptions

Email newsletters

Social Media posts/ Pages descriptions/ Captions

Keynote speeches/ Podcast titles

White papers

Web page copy/ Landing pages
A content Writer is mainly a base for all kinds of online content that are published online. A few things that One should keep in mind while starting as a content writer are as follows:  
Get hold of different skills: Rather than trying to gain an instant opportunity by the basic skill that you have, try to be more creative and learn more things. You need to learn all the kinds of styles and skills which you might need while writing content. You can try writing different types of content on your own for your personal growth as well.
Understand your audience:

Rather than trying to write on a whim or writing according to your own accord, Write after researching what the people want to read and what they want to learn. You should do keyword research and see what the audience searches for the most and if you can explain it to them to the best of your abilities.

Check your competitions:

Once learning about everything and understanding what the audience wants, try to decide which particular niche is best for you and then, check what other writers in your industry share with the audience? After knowing about your competition, it would be easier for you to decide what kind of topic you would like to write about?

Get started with the title: After deciding what you would like to write about, get started with the content with a catchy title that can grasp the attention of the audience. A good title is the first step toward good content as you must have heard the saying, "The first impression is the last impression."
Knowing that content writers need to do a lot of planning, research, and then frame the content, Here are some of the tools which can help them with their contents. These tools can help them with deciding the various steps of their Research and writing works.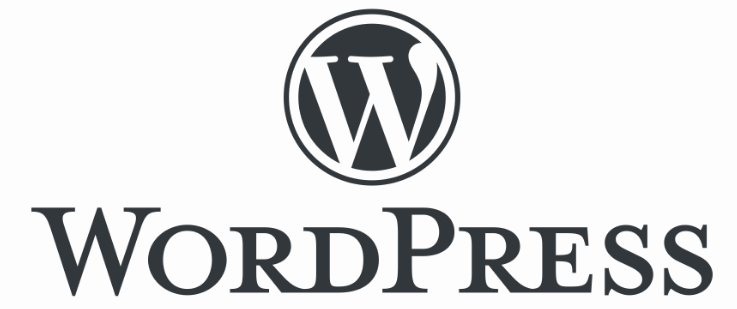 What is the first thing that you need when writing content? Of course, it is a platform where you can share it. WordPress is the answer. You don't need to be a coder or developer to make your website or blog. It is just a click away from you. All you need to do is log in to WordPress, create your blog/website, and start writing. 
WordPress is a Content management system that has always been a user-friendly and easy-to-use platform for content writing. With different plugins and SEO options inbuilt into the website, WordPress provides the best conditions for small businesses to medium-sized businesses to build their website here according to their preferences.
It is a freemium application that is easily accessible through any device and can be operated by any beginner with the practice for a few hours.
---

Grammarly is an American application which is used to detect the grammar of your content, spelling mistakes, punctuation confusions, etc. It can also check the word choice of your content, tone, and style mistakes in your writing styles, etc. through all these features are only provided in the premium versions.
Grammarly follows standard linguistic prescription. Algorithms mark all the issues in the text and also suggest corrections in grammar, spellings, word structure, style, punctuations, and plagiarism relevant to the context.
It is available for the web/desktop editor and works automatically because of the Deep Learning algorithms. It is also available as a browser extension for Chrome, Firefox, and Edge. It is also available as an app for both iOS and Android.
---

Suppose that you are running on a deadline, and you don't know what to do as you have to write like 1000s of words in a few counts of hours. What would you do? Well, what if I say that there is one such software that would hear you and write it all for you. Such an application is Dragon Naturally Speaking.
It uses a minimal user interface. In this system, the words that you speak appear as a floating tooltip (though you can suppress this option to increase the speed), and when the speaker stops, the in-built program of the application transcribes the words into the active window at the point where the cursor is placed. 
The software has three primary functions which are Voice recognition while dictation where the speech gets transcribed as written text, Recognition of spoken commands, and text-to-speech command which means speaking the text content of the document. 
---

The Hemingway app is an application that can be used for distraction-free writing with its editing tool designed to help you polish your writing. It mainly focuses on being in the common wavelength of the errors that bring down the quality of your content. These errors can be categorized as sentence construction to be confusing, weak adverbs to be overused, excessive passive voice.
If you are a newbie in the content field, Hemingway can work in the best way as it doesn't involve a lot of complications and focuses on simple corrections and mistakes. You can use a free version of the app right on the website. And if you want to rather work offline, you can buy a standalone version with a one-time purchasing fee of $19.99.
---

A content writer doesn't always need to write on a particular topic. Sometimes, they are required to brainstorm about what to write and how the framework of the content should be, for it to be more creative and more attractive.
But, You must never think that the title and topic are the same things. The title is the heading which can help in describing the whole content in a few words, but the topic is something that forms the base of the content. A title is the essence of a topic. 
Hubspot Blog Topic Generator is an application that helps in generating ideas for your blog. It gives you a year's worth of blog posts ideas in a matter of seconds. All you need to do is to fill in your information and it would provide you with a year's worth of blog post ideas. It is free of cost and can be very helpful when you need ideas that can be of help to develop your blog.
---

Suppose that you are doing something and all of a sudden an idea pops in your mind and you want to work on it later, what would you do?
Here is the way. You can use Ideaflip. You can use this application for jotting down your ideas and any sudden idea that pops in your mind and can brainstorm about it later. 
Ideaflip makes it easier for you to plan, organize, or brainstorm about your blog. The never-ending sticky notes can also be uploaded online. You can also interact with people on this application. 
---

A pocket is an amazing place for you to collect all the articles that you want to save for further use. You can store them for research and can also share them later.
Rather than saving all the pages as thumbnails, or e-mail all the articles that you want to read to yourself, Pocket works as a tool that keeps all your interesting images, articles, and videos in one place for reference.
You can group the articles with the help of tags and the website's built-in search function can make finding the articles easy. It also integrates with over 500 other apps, like Evernote, for seamless integration.
---

You can use ProWritingAid as both a grammar and spell checker. It will also help improve the readability of anything you write. You can start by opening the Pro Writing app. Upload your document to ProWritingAid as it supports Word, Scrivener, Markdown, text files, etc.
Then, It scans your document automatically. Its spell checking feature underlines spelling mistakes with red color. It also underlines style issues, incorrect sentence structure, and weak writing like the passive voice in yellow and grammar mistakes in blue color.
If you'd hover over any underlined word in the editing tool, You can see a suggested fix. You can use the online editor to check a story or article for Clichés,
Overused words, sticky sentences, Vague and abstract words, Incorrect tense, Duplicated words and phrases, or Sentence length. You can also check if the Overall readability of your content is compromised. The tool would generate reports on all aspects of your text and give suggestions about how you improve your writing process.
---

You know that for a content writer, the most important thing is that the content of their articles should be from the point- to- point. For your article to be accurate and informative, you must frame an outline of the whole content including the title with the points that must be mentioned along with the few explanatory points which should be included in each of the points. The outline must be informative and precise for which to happen you need a special tool which is Dynalist.
Dynalist is a cloud-based outlining app on which you can rely. It isn't all that flashy, so you may tend to use it, but not think much about it. But it is very useful, so it deserves to be mentioned in this list of tools for content writers. 
As it is an outlier, the first thing is that a dynalist is extremely versatile. You can use it for planning, making lists, keeping a list of key contacts, and can even write first drafts of some writing projects. The one impressive feature is that it provides various options for categorizing the content in different sections. All the options that it gives are as follows:
Folders and documents.

Tags. 

Color-labeling.

Formatting. 

Checklists. 

Bookmarks. 

Date Tags.
---

Flipboard is an application that is available on mobile and desktop and allows you to create mini-magazines while also linking your favorite news stories, blog posts, and websites. And after the completion of your work, you can set them on "public" so that other users can read, comment, and follow your content. It also provides them with the option to share them on other social media networks. It is free as well as easy-to-use. 
All you need to do to get its benefits is to download the app, create an account, and then, tap "Create Magazine" to create your first piece of content. You can get to know what others are doing on Flipboard and can also share their stories or content in your "own mini publication" through a quick tap.
---
Conclusion:
These were some of the tools which can help start as a content writer. Although, you need proper knowledge to work as a content writer if you are passionate about this profession, then, you can do it. There may be many areas where you need to learn a lot but it is worth it as knowledge can never be wasted. And if you do like this profession, then learning about it would be more fun.