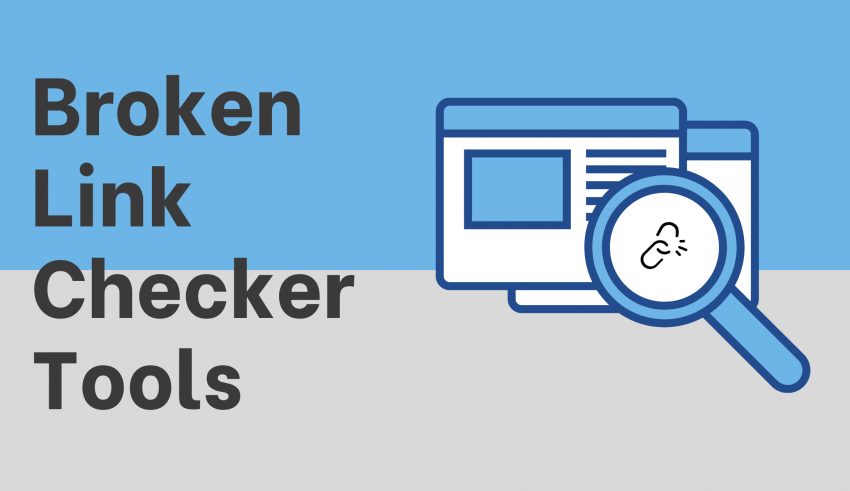 You might be having a lot of questions right now. What is a broken link? What are the broken link checker tools? Why will be there broken links on my website? Are they bad or good? And so many more! Sit tight because I am going to answer all of your questions in this article. Along with that, you will also get to know about the 10 best online tools that you can use to fix broken links that your readers encounter when they enter your website.
How Can You Fix The Broken Links?
It can be a really boring task to fix broken links. But there is no need for you to worry anymore because here is a list of the top 10 best online tools for broken link checker in websites. Check it out.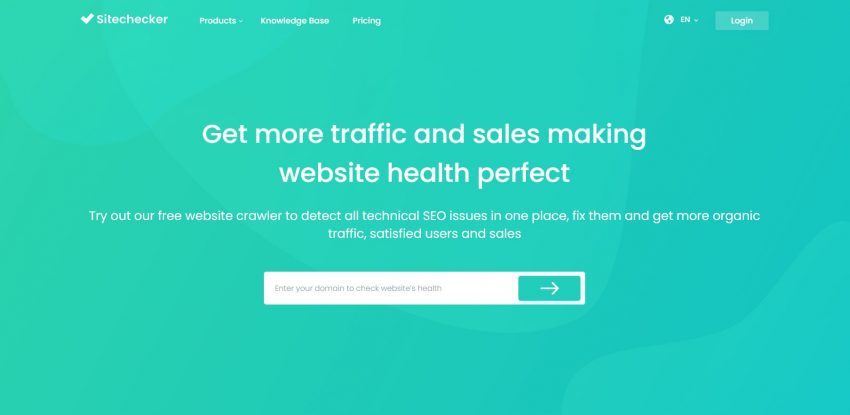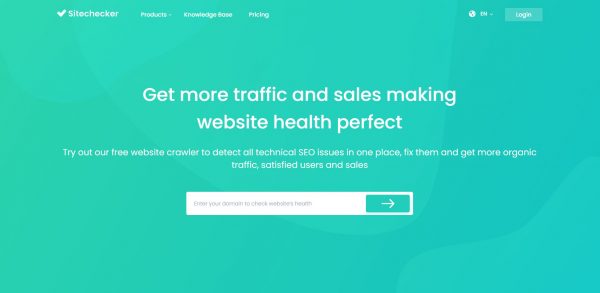 Sitechecker website crawler scans your site for broken links and gives you an entire bunch of information about how to address and correctly fix them. You can investigate the anchors of 404 status code pages and fix them right away. It is an online tool, so it tends to be controlled by an operating system.
Pros:
This site examines 100 website pages for free.
It gives an SEO review of the specific page (for free) and the entire website (for monthly/yearly membership).
Sitechecker gives a thorough report of the website's technical health: broken links, redirection chains, orphan links, and indexation mistakes.
It shows content mistakes: meta tags issues, thin pages.
It implements website monitoring after crawling: can be cautioned on any revisions made on the site (for paid users).
Sitechecker makes a visual structure of the website because of internal and external linking.
It recommends backlink tracker and keyword ranking checker services. (paid alternative)
Cons:
You can examine just 100 pages for free. Anything beyond that requires a paid membership.
You cannot send out information from a free membership.
---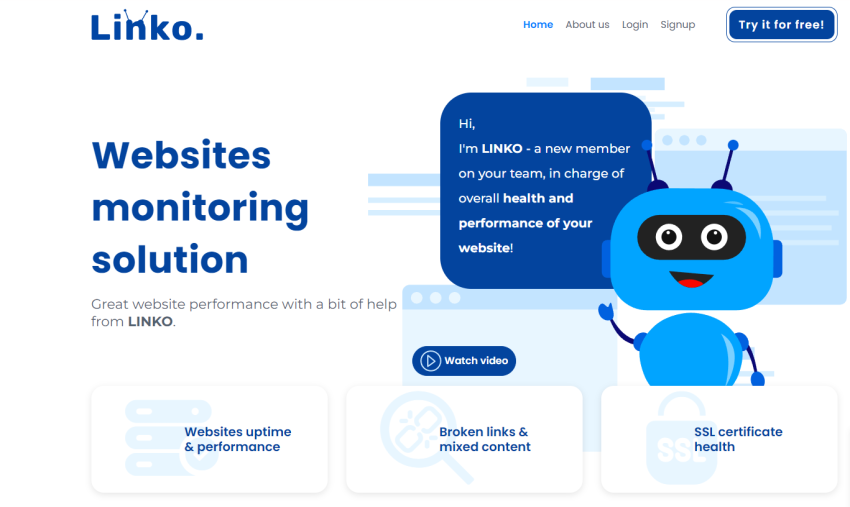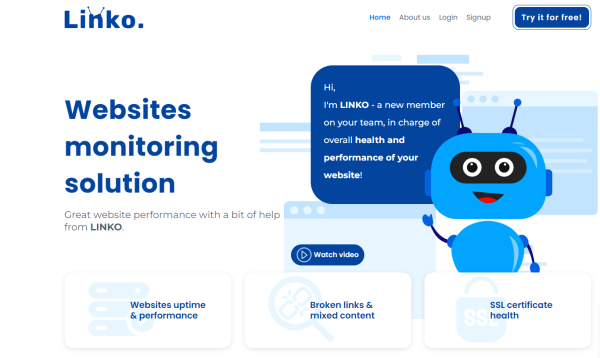 If you are looking for a tool to monitor the overall health and performance of your website, Linko is for you. Irrespective of whether you have a personal or a business website, you can always rely on Linko. The IT team at Linko are all industry experts who have experience of years. They are dedicated and work tirelessly to make the tool more and more intelligent every day.
Pros:
Linko has got servers in many different locations worldwide. It offers you to monitor your website's availability per minute from different locations worldwide.
Its daily website crawl will provide you will a report about any errors. As a result, you can make your website free from any unsecured and mixed content.
With Linko, you need not always worry about the revocation and expiration date of your website's SSL certificate. It's because the tool will check the health of your website's SSL certificate once every five minutes. It will report as soon as any issue is detected.
The tool will perform checks on your website's redirection once every hour.
It keeps will monitor your domain once every 12 hours. You'll get the report about the expiration date 14 days before the end time.
The best part is you get a 14-day free trial without any requirement of credit cards.
Cons:
Linko is not a completely free tool.
---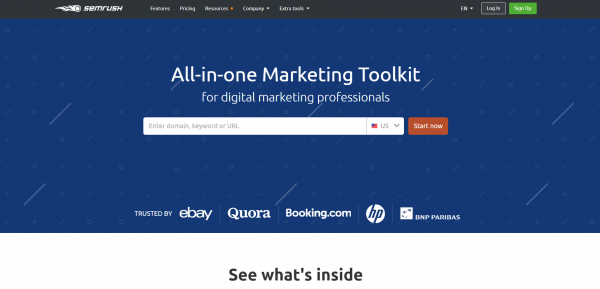 SEMrush is a finished suite for finding broken links on your site (Internal + External). It shows the messed up joins with HTTP code and when the wrecked connection was found. It is an exceptional site backlink checker that shows all the connections diverting to your space.
Pros:
It proposes geo-distribution resources like diagrams, pie-charts, and a world guide.
It can direct a profound link analysis.
SEMrush assists with checking a site by executing a profound link study by investigating the incoming links, anchor messages, and understanding the external links of the linking websites.
It has highlights that will let you see the remarkable IP of referring domains, IP distributions by nations, and so forth.
Cons:
It is costly when compared with others.
---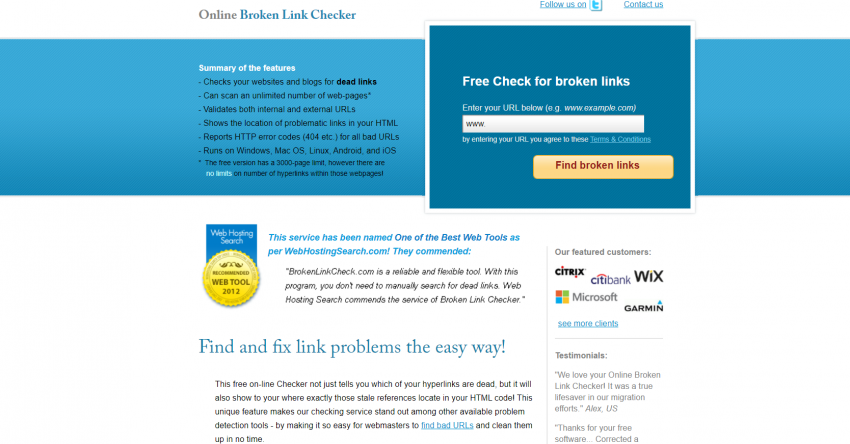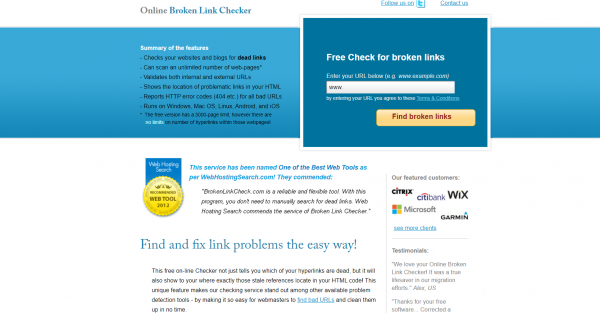 Online Broken Link Checker is one of the best-broken link checker tools of 2020 that will check every one of your blogs and website for dead links. It works for both external and internal links and indicates the broken links in your webpage's HTML section. The tool runs on Windows, iOS, Linux / UNIX, and Mac OS X.
Pros:
You can scan up to 3000 pages for free of cost, but the hyperlinks in those pages are boundless.
This tool will only report to you the hyperlinks which are truly broken
It will provide you with a feature to report the error codes for all the broken URLs.
It supports subdomains.
Cons:
Not completely a free online tool.
The amount of the tool will vary from website to website.
---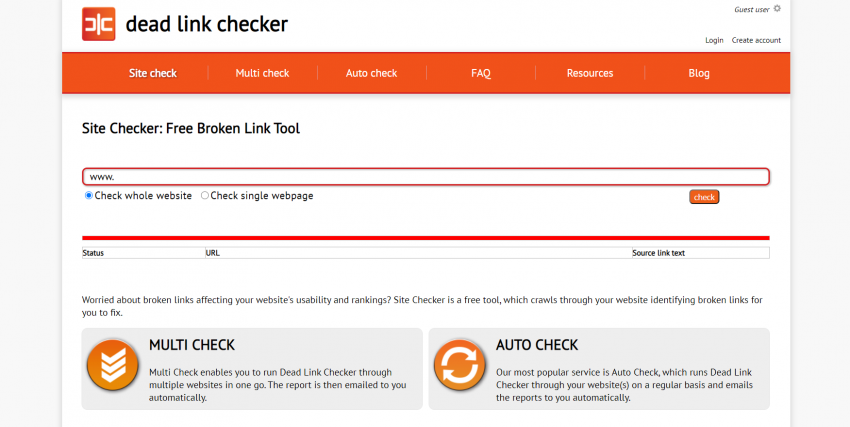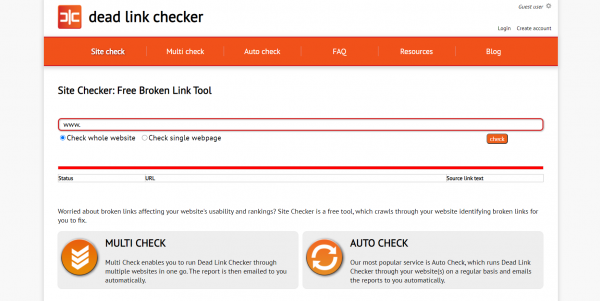 It is a totally free online broken link checker tool. Dead Link Checker checks your site completely and discovers all the dead links that are upsetting your site. It has two methods of the process:
MULTI CHECK: to check numerous sites, and
AUTO CHECK: to check your site on periodic intervals and report you.
Pros:
Dead Link Checker can see broken links like Page not discovered, Timeout, Server error, and whatever other mistakes that cause the site page not to be showed.
It can Pause and Resume at any period.
It checks links at the same time.
Cons:
Impediment in the examination of the pages.
Adjustment in the subdomains is viewed as a changed site and thus links on those domains won't be checked.
---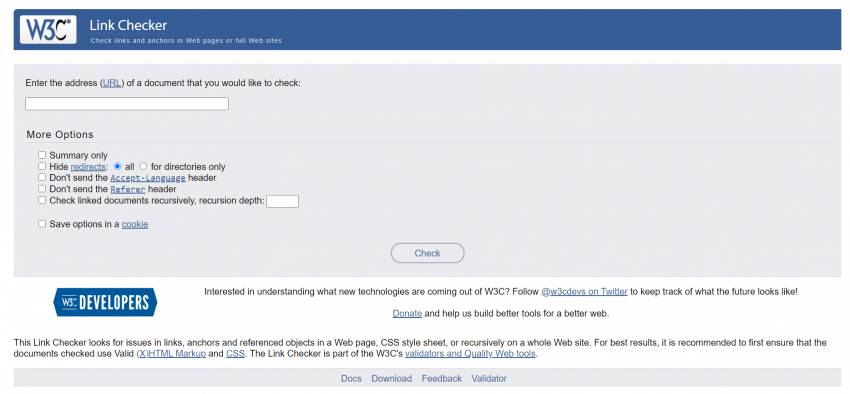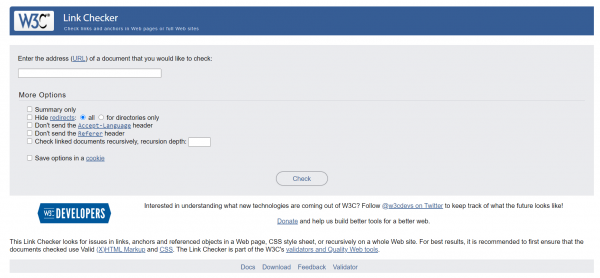 W3C Link Checker gives you choices while checking the broken links of your sites, for example, showcase the only summary, cover-up redirects, check only reports, heading, and so on. In the outcomes, it conveys the status of the link and records the issues found through checking those broken links. This free broken link checker is a piece of Quality Web Tool and W3C's Validators.
Pros:
It reviews the issues in the links, anchors, and referred-to things on the whole website.
Limitation can be set up on how profound the device goes.
This device can likewise be downloaded and installed on your system.
It utilizes HTML and CSS for getting the best outputs of scanning.
Cons:
This device is somewhat slow.
Error messages come in lengthy words than it is wanted.
---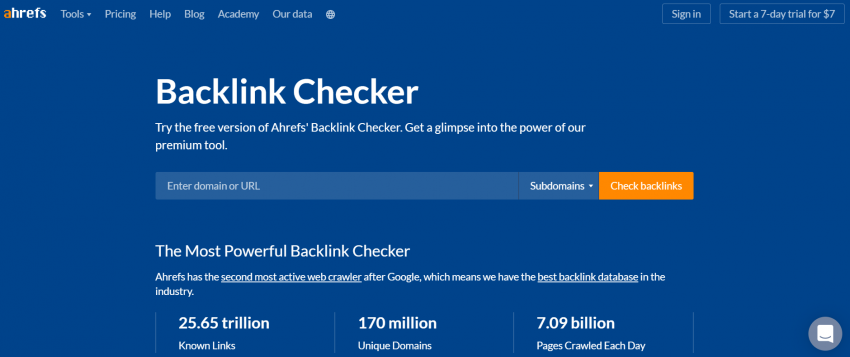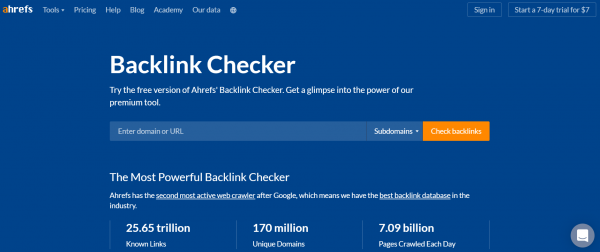 Ahrefs is a mainstream SEO toolbox simply like SEMrush. What you will truly like about them is the interface and the straightforwardness of use. Ahrefs Broken Link Checker tool delivers a detailed report related to all the backlinks to your site. It can comprehend by what methods for your site, the links are developing or falling.
It is supported up by the biggest information base of live backlinks and incredible crawling rate of AhrefsBot. Ahrefs is a decent instrument for gathering information about the broken backlinks over the network in one spot.
Pros:
Finds broken external links on related sites through exporting links.
Notices backlinks to your rival lost content pages.
Channel and sort backlinks.
Show the entire picture of do-follow and no-follow links for any URL.
Cons:
Costly for new companies, mostly start-ups.
Can't trade graphs from the pages.
No total SEO results exist.
Not free for the members.
---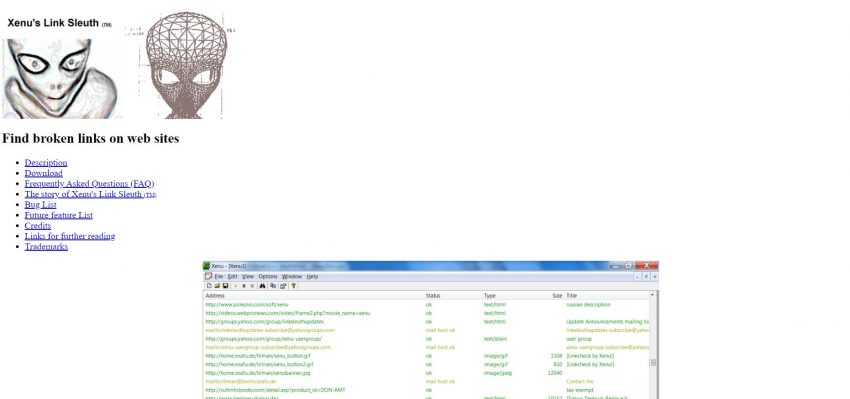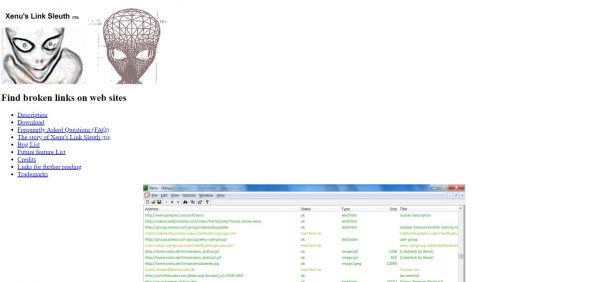 Checking broken connections is exhausting work; however, Xenu Link Sleuth has made it simple for you. It is a free open-source tool to check broken links for a site. It takes the root page and looks at that completely to locate the broken links from looking over each and every page and link. Xenu Link Sleuth consequently links to your site and starts crawling the site. It is exceptionally simple and easy to use. For crawling, copy and paste your site URL and it will begin checking the broken links.
Pros:
It is advantageous for impermanent network glitches.
Restricted testing of FTP, gopher, and mail URLs.
It upholds SSL sites and sitemap.
It can execute files lesser than 1 MB.
Cons:
Not accommodating with Windows 32 framework.
The techniques for checking gopher sites are inconsistent.
---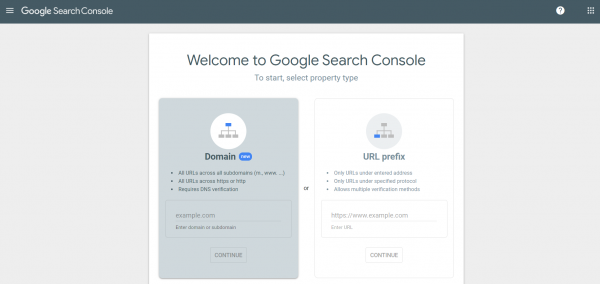 This online tool is an incredible free broken link checker service planned by Google and it works way past the link checking. The crawling part of Google Webmaster shows you different ordering, sitemap, and crawling related blunders.
Google Webmaster is an openly accessible tool that keeps up your site's performance in the search results. It validates that Google can access the content on your site. Google Webmaster makes it conceivable to make new pages and blogs for Google to crawl and take out the content which you do not want the search engine handlers to learn. Google Webmaster can save your site without understanding its presence in the search results.
Pros:
It causes you to improve your site by keyword SEO by knowing the most visited sites.
Access information that will be fitting for publicizing campaigns.
Improve your connection by campaigns with the deliberate information about the external and internal links to your web pages.
Discover better perspectives with respect to indexing and crawling actions made by the search engine procedure to your website.
Cons:
For link removal from Google, you can only request to Google.
Anomalies in data updating.
Rank Monitoring affected if your site arrives out there from the initial four or five result pages.
---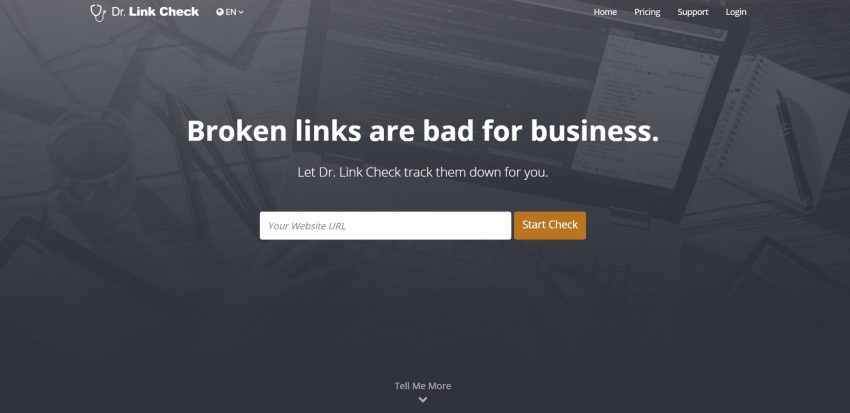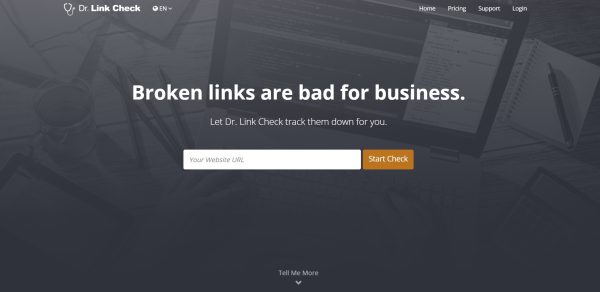 Dr. Link Checker examines all the links that contain internal and external linking to another site. It can likewise check links to pictures, templates, and different documents. It reviews all HTML and CSS code records and scans your entire site. Each link began by Dr. Link Checker goes through numerous checks to affirm that no dangers ought to be left which can hurt your sites.
Pros:
It filters a site for 1000 links for free of cost.
Various scans per link.
It gives summed up reports of internal, external, and broken links.
You can plan checks to run naturally according to your necessities.
Cons:
Limited pages can only be checked.
Not totally free.
Only 2000 links can be examined every month.
---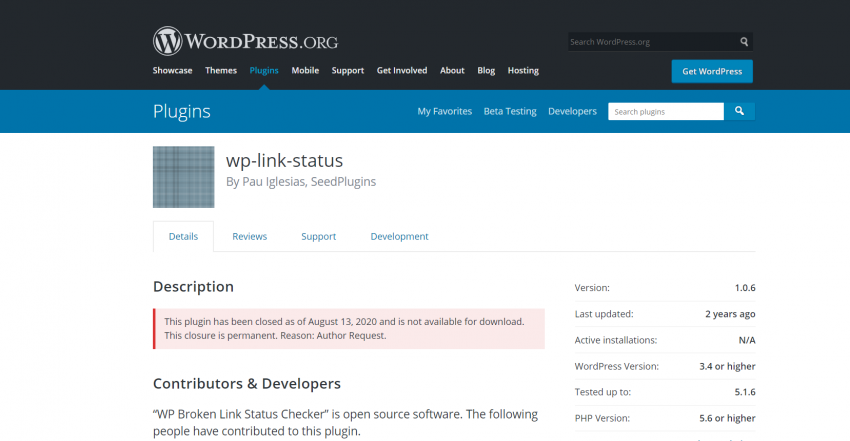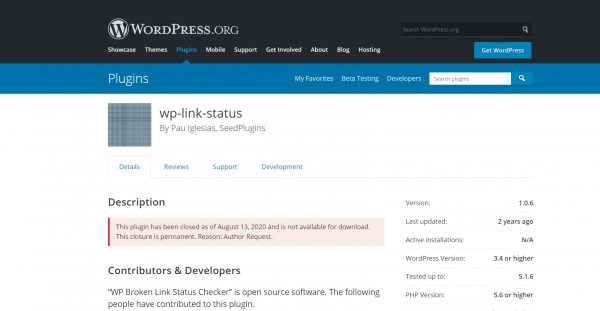 If you are running a WordPress based site, then it is your lucky day today. Broken Link Checker is a free WordPress plugin that examines your entire WordPress site for links and checks its status.
From a single dashboard, you could check all the links which are broken, redirected, or if there is some other error. It validates the HTTP status response codes of all your content links and pictures. It filters sites with numerous checks and arranges their own results.
Pros:
It runs the crawler out of sight in the background with no sessions.
Aids in editing the content directly from the crawler report without copy-pasting it in the post editor.
It has innovative filters and searches by URL or anchor script.
It has extra URL instruments to perform huge changes if any similar post URLs are available.
Cons:
Doesn't check the total HTML Page, rather just concentrates on the links and pictures.
One needs to disable the Firewall before using this Plugin.
One needs to disable the WP Secure plugin to run a total scan conveniently.
---
FAQs
What Are Broken Links?
Our websites need lots of maintenance tasks and one of them includes checking links to make sure that none of them is broken and all of them work. Broken links are those links that show a 404 error text.
They are dead-links which are not good for SEO and also for your readers. Too many broken links damage your site hugely and are not treated as a sign of a quality site. Therefore, you must resolve those broken links and point them to the correct URL.
Why Does The Problem Of Broken Links Arise?
Broken links can be both internal and external. They can arise due to a number of shared reasons.
Reorganization of the sites.
Spelling errors in the link.
Unavailability of the target webpage.
Deletion of the page.
Change or modification of the permalink with no redirection in place.
Grammatical mistakes in the link.
When changed to another ISP.
So, for example, if you have a huge blog, your old posts may have dead links in them.
Why You Should Regularly Check And Fix Broken Links?
Broken links are very unpleasing to the visitors and most of the time they do not return back to your site. No one has time to waste on such broken links. So, it kills a lot of traffic that can potentially enter your site.
Lots of broken links can decrease your ranking, especially, when the visitors subsequently get dead links. That is why you should regularly check to update and fix your broken links. The correction of broken links can expand the traffic and revenue in a large amount.
---
Conclusion:
To check the broken links, one by one manually takes vast times. That is why I present to you the 10 above-mentioned online tools that will make your task of locating and fixing dead URLs easy and hassle-free.
They are popular, affordable, and easy-to-use. Choose any tool as per your need and get rid of those nasty broken links on your website right away.