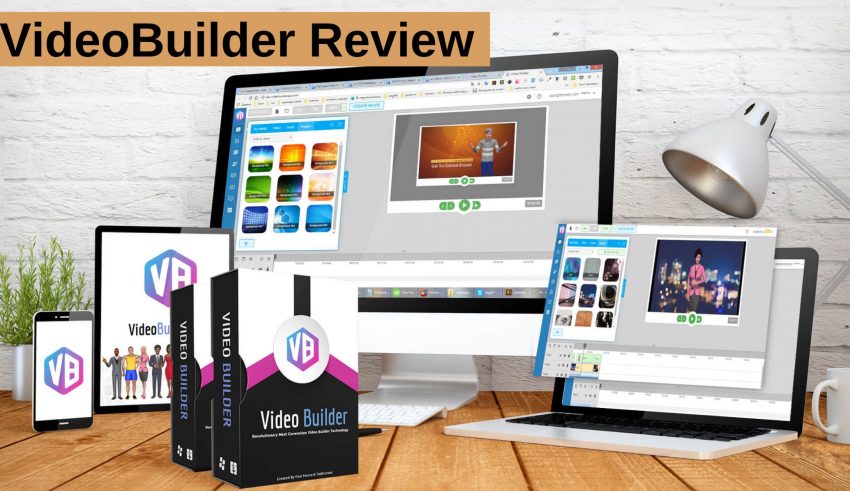 We have reached an era where video marketing is the buzz. Millions of individuals, brands, and businesses have taken their firms to the next level by creating highly engaging brand stories, elevator pitches, etc. Do you want to create a video that challenges your potential? Do you desire better engagement on social platforms with videos but confused about what service to choose?
Even we were in the same boat a few months ago until we found this amazing software for video creation. This software is one of the finest tools for video creation and will drive better engagement for your brand. It will assist you in designing breath-taking videos with minimal effort. Read the complete article to uncover this miracle-working video software.
What is VideoBuilder?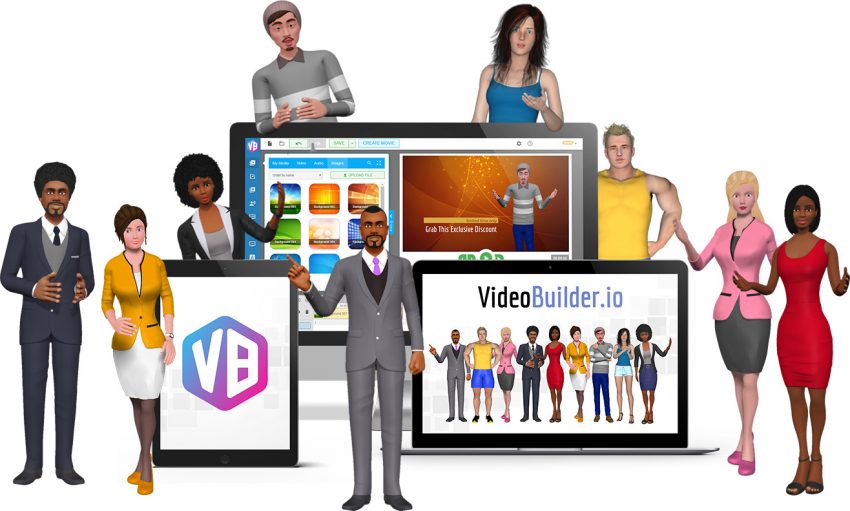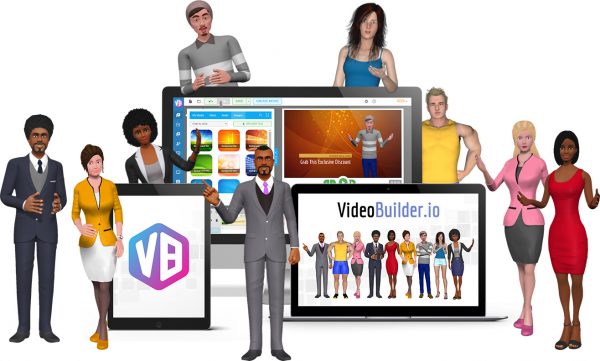 VideoBuilder is cloud-based premium software that lets you build high-quality animated videos in minimum time and effort. This revolutionary software is equipped with 3D avatars, motion animation elements including text effects, intros, outros, etc. The best part about the service is that it drives new visitors to your sites and landing pages absolutely free of cost.
Perhaps, this is an advantage that is not offered by other software. VideoBuilder takes advantage of Google's reliable cloud network. Hence, you would be able to access your account for video creation on multiple platforms including desktop, mobile devices, and tablets. Take advantage of various state-of-the-art functionalities of this system to make videos that are downright critical for your business.
It is a one-stop solution for video creators who desire pro-quality videos. From video creation to rendering, the software has got you covered. It's appropriate for beginners and professionals alike. Get ready to make attention-grabbing videos with a breeze. And remember, your viewers will take the necessary action via your site or landing page.
---
Salient Features of VideoBuilder
Intuitive and flexible
We know millennials desire a service that is effective and straightforward at the same time. In this context, VideoBuilder comes into the limelight. It offers customizable animation templates, text-to-speech and lip-syncs technology, and much more. You will be delighted to know that all the 3D animation characters and avatars are fully-editable.
There is an option to add voice to your videos to enliven your characters. You can create and share 720p 3D videos with the click of a button. The app is constantly updated with enhanced features and security.
A better linguistic command
The software's text-to-speech engine works in 24 different languages. You would probably love to watch your avatar entertaining your audience in their native language. Moreover, the speech engine has numerous voices and accents.
Highly versatile one
This software is highly appropriate for every user whether he/she is a marketer, content creator, blogger, business owner, or e-com store, owner. Accordingly, you will be able to create sales and explainer videos for professional presentations. This will come in handy for digital marketers who require to reach their sales targets.
If you operate a business that relies on heavy marketing/promotion, you must surely consider this software. Who knows your video content may go viral within minutes of posting? Just stick to your business acumen and include a CTA (call-to-action) link for intriguing your prospective customers. You will be able to share your videos on different social media platforms including YouTube and Facebook.
Needless to say, that product pitches are the need of the hour. Brick-and-mortar stores can leverage social media for a wider reach and exposure. You can unleash the power of small video ads for Google local advertising for more clients. If that was not enough, users can also create animated explainer videos.
Step beyond digital marketing
Perfection is a myth, but not anymore.VideoBuilder is a service that lets you surpass the competition by indulging in out-of-the-box approaches. From 3D avatars to motion animations, it has got you covered.
There is even a multi-track" video editor for adding different multimedia content such as video footage, soundtracks, etc. You will be able to share this high-quality content within seconds. These captivating videos will interact with your audience for a high engagement rate.
A central operating console
VideoBuilder lets you create videos from the dashboard thereby minimizing the need for multiple video software.
---
Pros
Make video innovation a reality
Users like you will be able to implement out-of-the-box ideas for creating captivating 3D animations. You can create motion animations, explainer videos amongst others. This all-in-one-go software combines the characteristics of video editor, voiceover software and others into a single package. The cutting-edge tech lets you break through the traditional techniques of videography.
Refund
There is a 30-day moneyback guarantee that will protect you against future risks.
Where cost-effectiveness is the key
This game-changing software does not dig a hole in your pocket. Rather, it allows you a low one-time payment option that unlocks all the attractive features and goodies that come alongside it. Hence, the service ensures peace of mind.
---
Also, Check reviews about:
---
Verdict
VideoBuilder is a powerhouse for video creators. It offers a seamless approach to making your videos and saves a substantial portion of your time. Considering its set of features and price, it is definitely a value for money software. But Remember to analyze various factors and features that are necessary for your business to create professional videos.
VideoBuilder promises 100% satisfaction with a 30-day guarantee. Get ready to generate more leads, customers and accelerate your revenue. Your promotional campaigns are just a step away. What are you waiting for? Step into the game today! Become a pro video designer and marketer today with this revolutionary software.