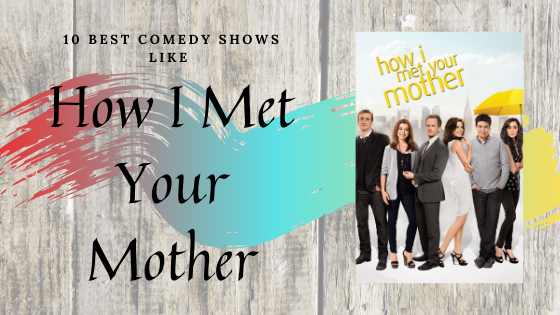 How I Met Your Mother is one of the most popular, widely-loved shows out there! With the endearing characters, the well-balanced plot chock full of humour, inside jokes, romance, drama and tear-jerking moments, it really is one of the loveliest shows out there!
And if you're feeling blue after just finishing the series, don't worry, because we've put together a list of shows that you can watch to immediately lift your mood and put a smile back on your face!
Here is the list of best Shows Like How I Met Your Mother:
Friends
Available on Netflix | Amazon Prime
How can we talk about shows like How I Met Your Mother without including the show that it was inspired by? Honestly, if you haven't watched Friends, firstly, how on earth, and secondly, please just go and watch the show!
It's understandable that some people tend to keep a distance from Friends simply because of the sheer amount of popularity it has, and dealing with excited fans can be a bit annoying, but, in all honesty, it is a great show filled with humor, romance, drama, growth, and most of all, friendship.
Similar to the story of friendship that we see in How I Met Your Mother, Friends is a lovely show that everyone should watch at least one their life, and if you haven't, and if you loved HIMYM, you should definitely check it out!
Related: Shows Like Freinds
---
Seinfeld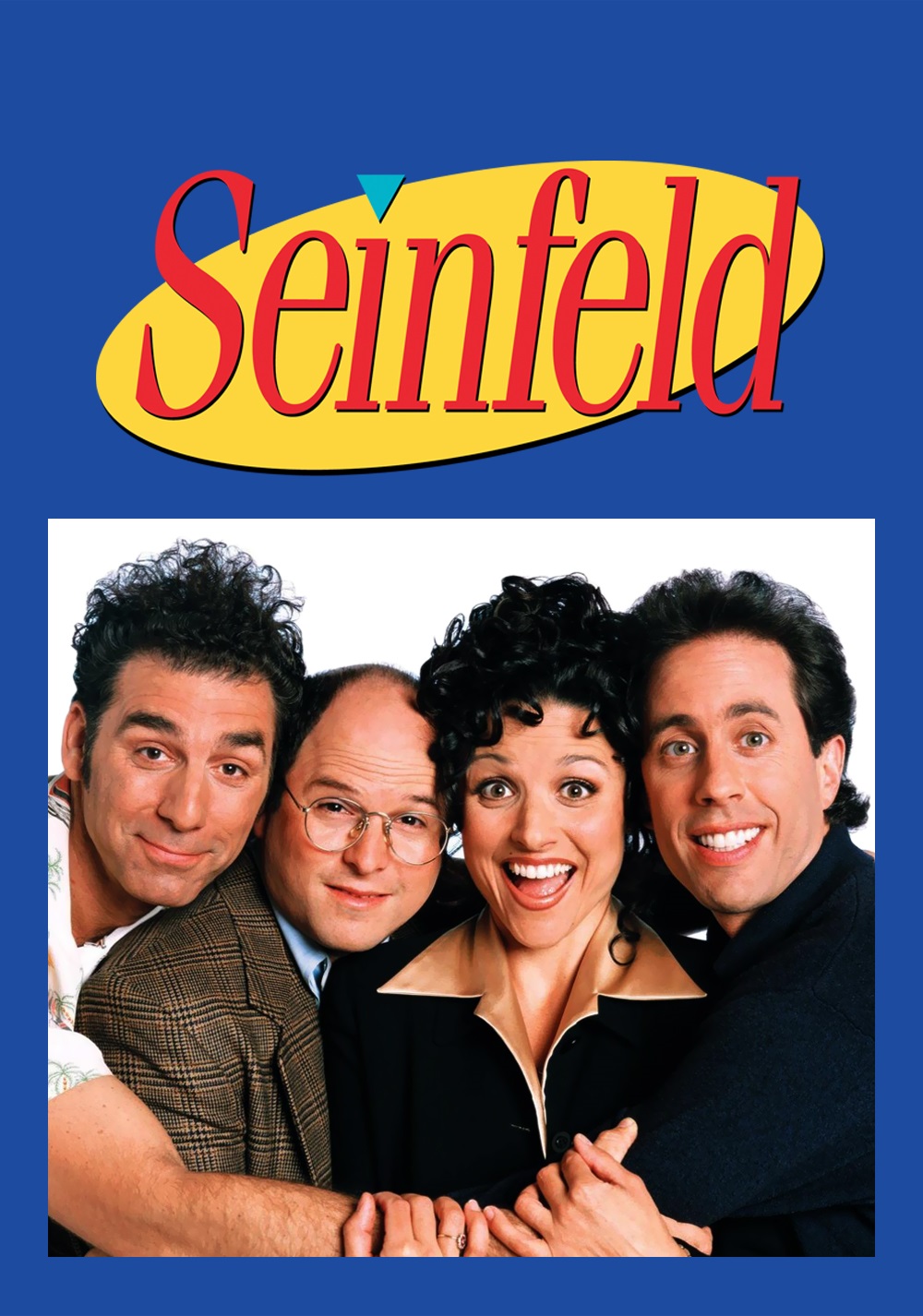 Available on Netflix | Amazon Prime
Yet another spiritual predecessor to HIMYM and even Friends, Seinfeld is the OG show about a group of friends going about their daily lives. Just like Friends and HIMYM, Seinfeld is set in New York, so you've got vibes spot on with this show!
Just how HIMYM has as it's focal point MacLaren's Pub, Seinfeld has the diner where the main characters have a special booth just for them. Interestingly enough, even Friends was originally meant to be set in a diner until they chose the trendier Central Perk café!
With the good old' set of friends and also some oddball characters like Kramer, Seinfeld is another great show to binge on if you're feeling the blues after finishing HIMYM. Just think the same vibe, but a couple of decades earlier!
---
New Girl
Available on Netflix | Amazon Prime
Next on our list is yet another sitcom that will be a perfect 'next-watch' after How I Met Your Mother. Just as Seinfeld and Friends were the "spiritual predecessors" to the show, New Girl is the perfectly followed "spiritual successor" considering that is was inspired by HIMYM.
It follows the story of Jessica Day who moves into an apartment with 3 guys after breaking up with her boyfriend. What follows is well, very engaging chaos filled with humor, inside jokes, sexual tension, and fun as Jess navigates through her life with her new flatmates and her best friend, Cece.
With Schmidt occupying the role of fan-favorite, quite like Barney Stinson, as well as romantic subplots between 4 of the 5 characters, New Girl will definitely fit the bill as a great show to watch once you're done crying over How I Met Your Mother!
Related: Shows Like New Girl
---
Community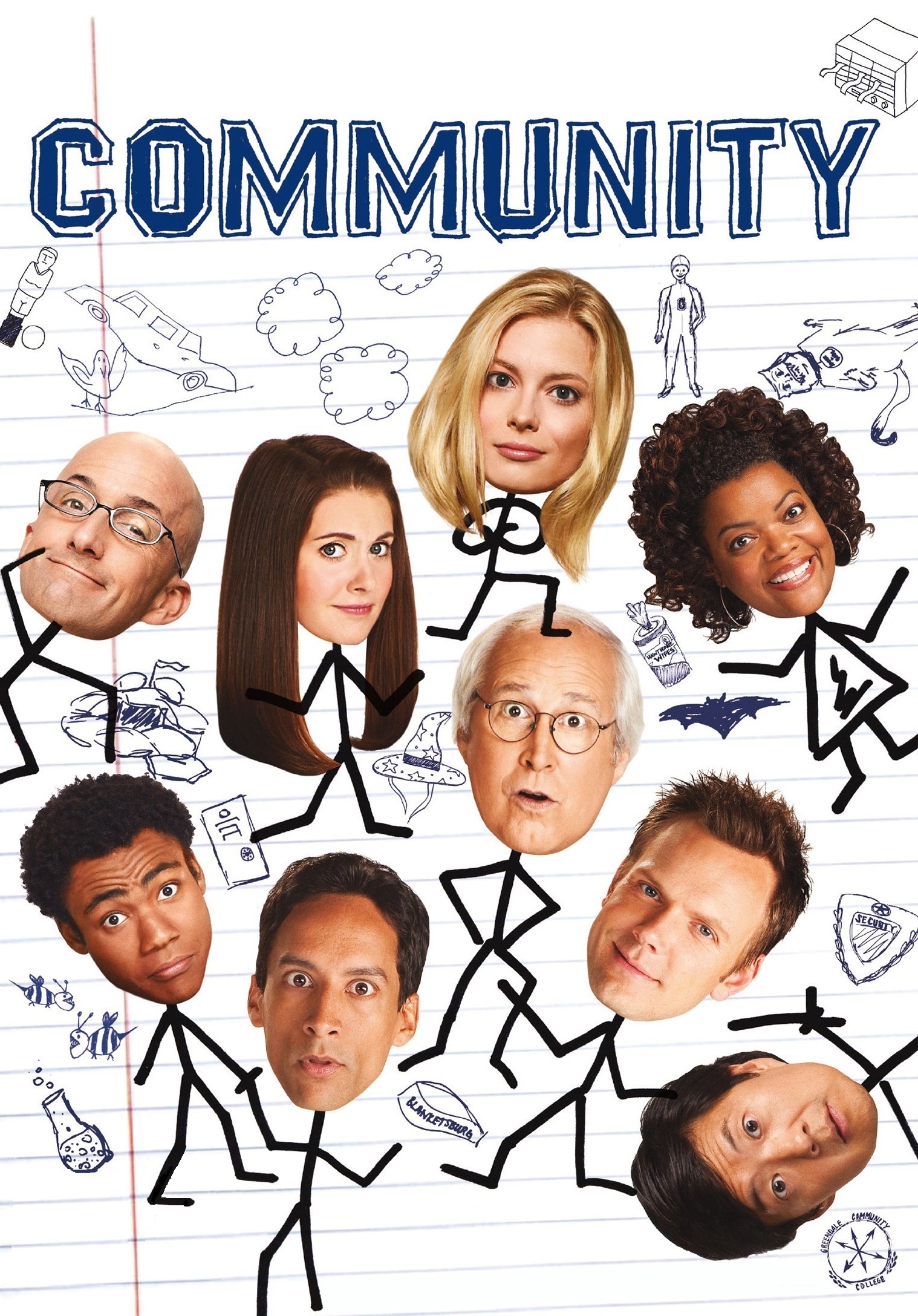 Available on Netflix | Amazon Prime
Next on our list is Community! Not the typical "attractive group of friends around the same age going through life together", Community is a refreshing show set in possibly the worst community college in America! With an endless list of oddballs (yet endearing) characters, Community makes up for everything HIMYM lacks.
While there's no specific romantic angle to the show, the diverse characters, the unique storytelling, and the niche humor provide you with a show that can very possibly be your next favorite!
While it doesn't come across as the natural successor to HIMYM, we can ensure that you're going to love this cult classic if you have an open mind, and don't care too much about a romantic subplot!
---
Brooklyn 99
Available on Netflix | Amazon Prime
Brooklyn 99 is just that perfectly non-problematic show that can give you everything you ask for! There's humor, there's romance, there's friendship, there's fun, and there's a little bit of mystery as well since after all, it is a show about cops!
On top of that, they have a wonderful cast made up of people from diverse races and ethnicities, and in an industry where we strive to see diversity, Brooklyn 99 is perfect.
This series follows the main character, Jake Peralta, a very talented but equally immature NYPD detective. His life at the 99th Precinct continues as smooth as ever (as he could do whatever he liked) until a new captain takes over: Captain Raymond Holt, someone is very rule-based and likes order. This feel-good show is such a laugh that it's bound to take away the sadness of having finished HIMYM!
Also Check: Shows Like Brooklyn 99
---
Happy Endings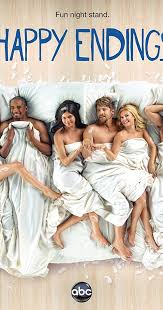 Available on Amazon Prime
This next show on our list is as How I Met Your Mother as any show could possibly get. The American sitcom is about six friends who go through many obstacles adjusting to each other when Alex and Dave, the two friends who brought them all together break up. This show has been described by many as similar to Friends, but funnier, and hey, if it's funnier than the spiritual predecessor of HIMYM, it's funny enough for us!
This show is super underrated and somehow was even canceled after 3 seasons for reasons unknown to the loyal fanbase. But that doesn't mean you shouldn't watch it because you most definitely need to watch this hidden gem of a show! It's definitely a great watch that's going to make you want to hug your friends a little tighter than usual, and after HIMYM, you'll love it!
---
That 70s Show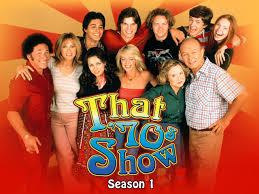 Available on Netflix | Amazon Prime
Unlike most of the shows we've mentioned so far on this list, this next one isn't about mid-20-early 30 working individuals, but rather takes us back to high school, and also takes us way back to the 70s. True to the niche we remember the 70s to be, this show is filled with hippie vibes, bell-bottoms, disco vibes, retro cars, and of course, lots and lots of weed.
The show follows the life of Eric Forman, his friends, and his family as they all try to deal with each other in the peak years of their teenage-hood. Comedy, romance, growth, family dynamics and the perils of being a teenager all come alive with That 70s Show. Set majorly in Eric's basement, you'll find this interesting mix of friends "smoking up a doobie" very often!
---
Sex And The City
Available on Netflix | Amazon Prime
Last on our list we have Sex and the City, which follows the lives of Carrie, Miranda, Samantha and Charlotte; four smart and dynamic women based in the glamorous, bustling city of New York who sticks to each other despite their diverse sex lives, and ups and downs in life.
I think one main reason why Sex and the City are as iconic as it is, is because it's a woman-centered show that played a big role in lessening the taboo of a woman having and enjoying sex. It breaks social barriers, all while building up the power of a strong group of girlfriends who've got each other's back through thick and thin!
With the same New York skyline that we so loved at HIMYM, Sex and the City will offer a different, refreshing take on the things, and for that reason, we definitely recommend it!
---
Conclusion:
And that brings us to the end of our list! Tell us what you think of these shows, or if you feel like we've missed out on any good ones, feel free to contact us and let us know!