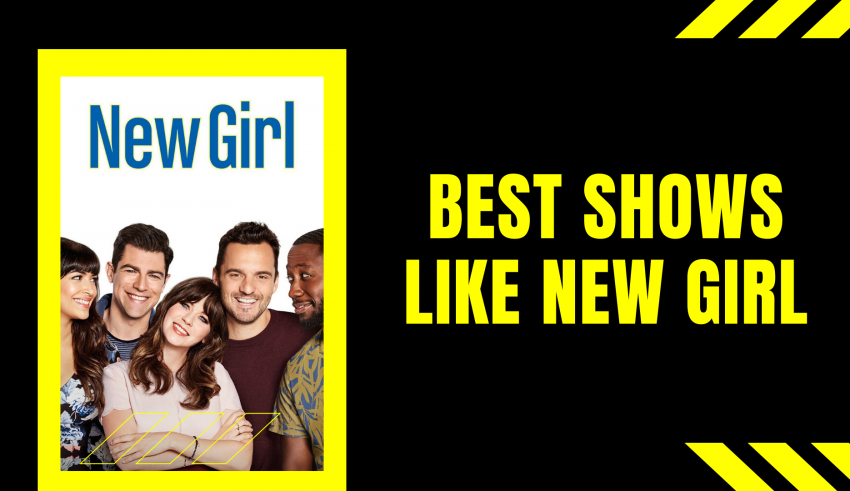 Sitcoms are perhaps the oldest and most popular types of shows on television. A shortened form of Situation Comedy, a sitcom generates laughter by putting permanent characters through different situations on an episodic basis. Sitcoms are easily the most commonly found genre a handful of them are memorable.
One of those shows is New Girl. New Girl was an American sitcom created by Elizabeth Meriwether. The show starred Zoey Deschanel as Jessia Day, the lead of the show. The story starts when Jessica breaks up with her cheating boyfriend and moves into a new apartment.
There she meets her roommates and the other leads Nick, Schmidt and Winston, played by Jake Johnson, Max Greenfield and Lamorne Morris respectively. Two recurring character are Jessica's best friend Cece Parikh and a former roomate of the guys Coach. The show humorously revolves around the lives of these people through their different relationships, jobs and struggles
Here are the Best Shows Like New Girl:
1. Seinfeld :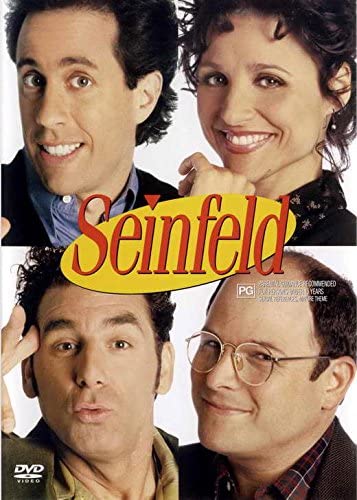 Seinfeld is often considered to be the greatest American sitcom to air on television.It was created by Larry David and Jerry Seinfeld and aired successfully for 9 years from 1989 to 1998.
The show is based around a fictionalized version of Jerry Seinfeld, which is played by Jerry Seinfeld himself. Seinfeld plays the role of a stand-up comedian only.
The show has no plot and revolves around the daily lives of Seinfeld and his eccentric friends. It includes his high school best friend George Constanza, his neighbor Cosmo Kramer and his ex-girlfriend Elaine Benes. The characters are played by Jason Alexander, Michael Richards and Julia Louis-Dreyfus respectively.
Seinfeld is a sitcom at its purest, laced with unique American humor. It had won several Emmy, Golden Globe and Screen Actors Guild Awards through its run. Seinfeld is always found in the top five of any list about sitcoms, even today.
---
2. Mind Your Language :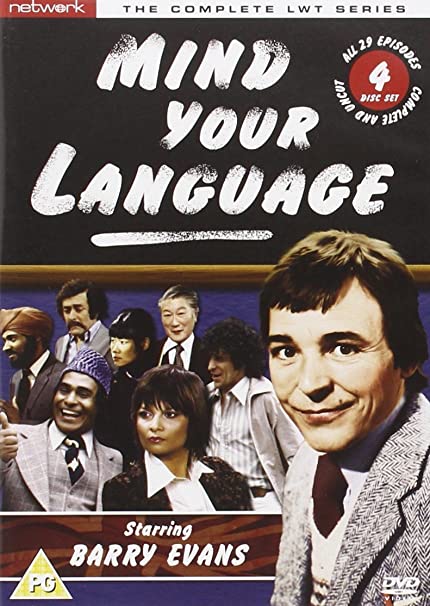 Mind Your Language is a classic British sitcom. It is one of the most popular sitcoms that received global acclaim and spawned various remakes across the world. The impact of Mind Your Language can be assumed by the fact that it only lasted for two seasons and yet gets considered as one of the GOATs.
Mind Your Language revolves around an adult education center in London, England. More specifically it is about a class of beginners learning English under Mr. Jeremy Brown, played by Barry Evans. There are students from various countries and ethnicities who know nothing about English which results in funny moments and situations.
Italian Giovanni, Indian Ranjeet Singh, Pakistani Ali, German Anna Schmidt, Spanish Juan, Chinese Chung, Japanese Taro are some of the students. Zara Nutley portrays Dolores Courtney, the principal of the school and a recurring major character.
---
3. The Office UK/US :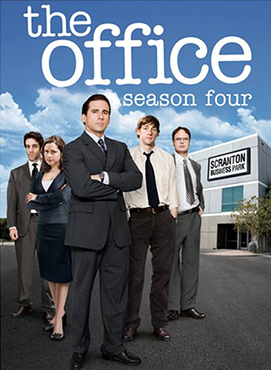 The Office needs no introduction to any sitcom fan. Be it the American version or the British, both are globally renowned sitcoms known for their unique mockumentary-style comedy.
Both versions revolve around a paper company and its workers. The original British version was released in 2001, created by Ricky Gervais who also starred as the main character. The US Office started airing in 2005. Comparisons between the two have been a thing for years and it is debatable which one is better.
Both shows have a similar plot. The major difference aside from the cast and the characters is the type of humor. The British humor is darker and bleaker. While the American counterpart has dramatic moments of itself, it is more on a heartfelt comedy side.
The Office UK's main cast consists of Ricky Gervais, Martin Freeman, Mackenzie Crook, Lucy Davis, Stirling Gallacher, Oliver Chris, Ralph Ineson, etc.
The Office stars Steve Carell in the lead role along with John Krasinski, Jenna Fischer, Rainn Wilson, B.J. Novak, Angela Kinsey, Leslie David Baker amongst others.
---
4. Friends: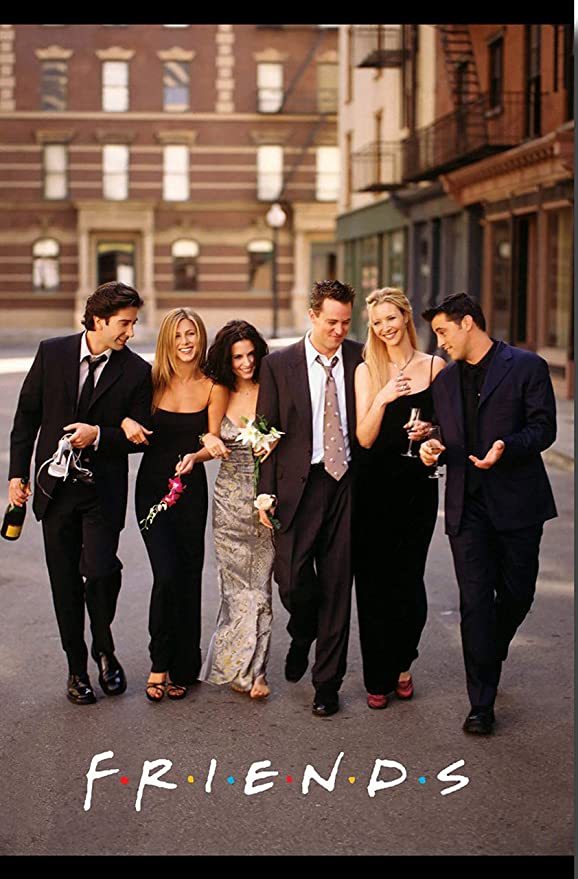 It just cannot be possible that you have not heard FRIEND's name. It is, perhaps, the greatest sitcom in TV history. The story revolves around a group of six friends often hanging out with each other. From sharing good times to splitting bad times, they are always there for each other, just like friends should be.
The show is not just a display of friendship but also tons of laughter, handling the relationships, the pros and cons of adult lives, and colorful ways to embrace or tackle them. FRIENDS consists of 10 seasons which ran from 1994 to 2004 with a whooping 230+ episodes.
Ross Geller is played by David Schwimmer, Monica Geller (Ross' Sister) is played by Courtney Cox, Rachel Green is played by Jennifer Aniston, Chandler Bing is played by Matthew Perry, Joey Tribbiani is played by Matt LeBlanc and Phoebe Buffay is played by Lisa Kudrow.
---
5. That '70s Show :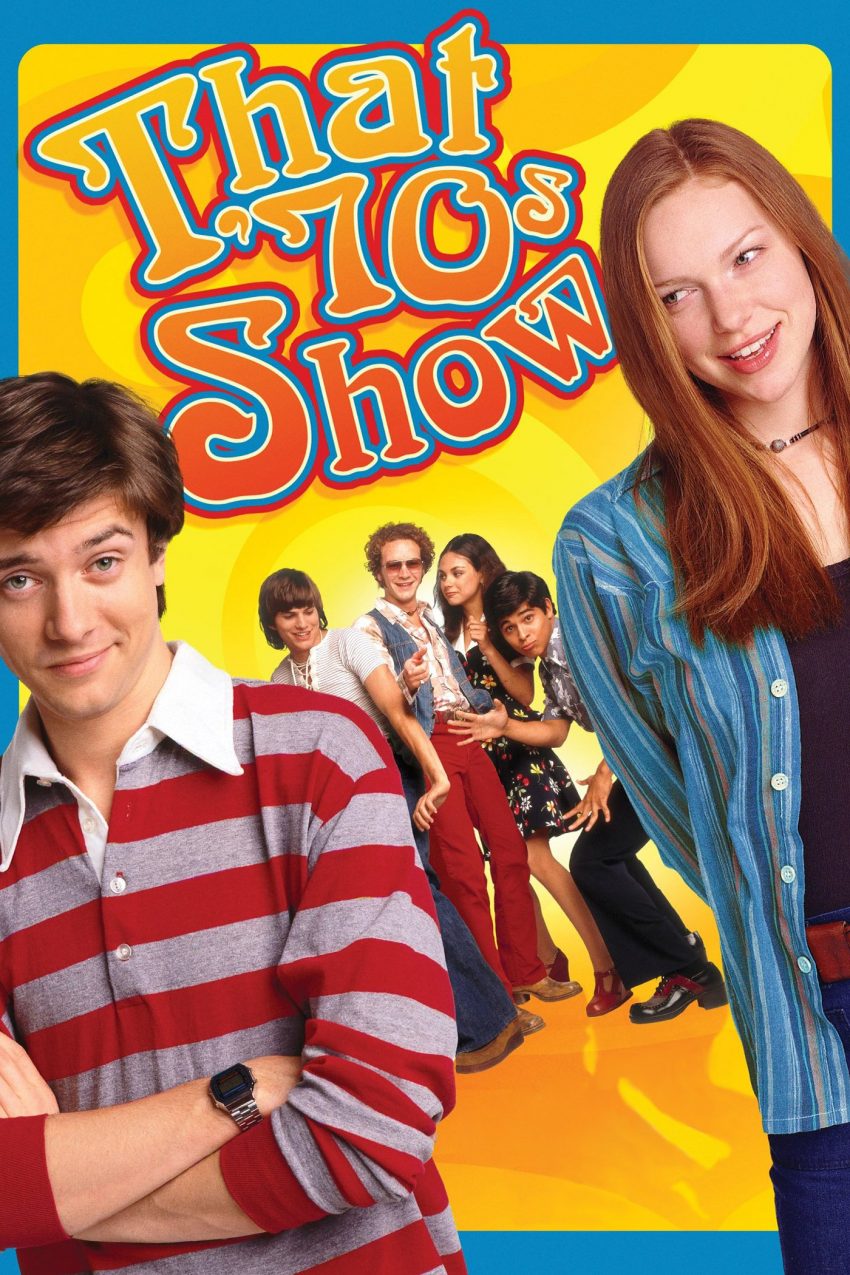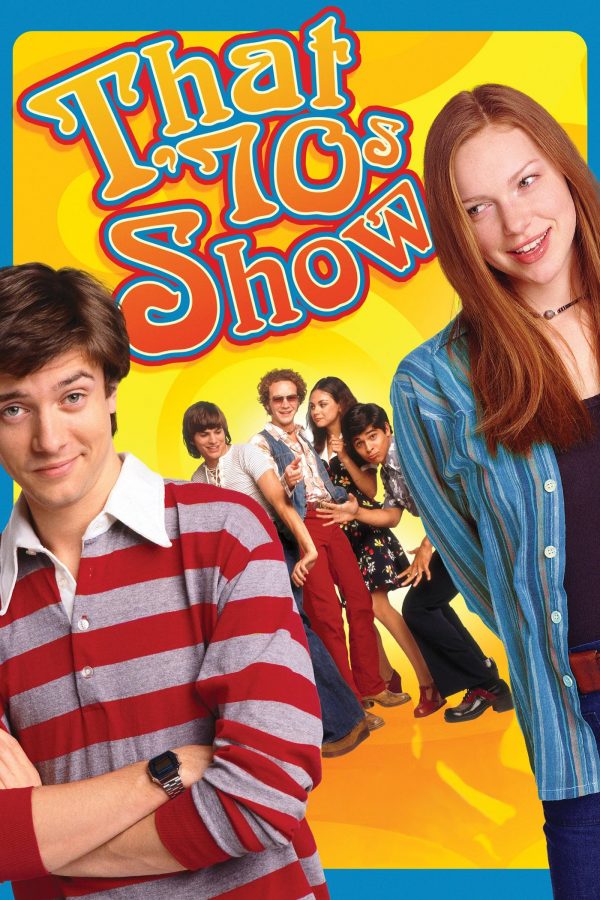 That '70s Show is a popular period sitcom. Despite what its name suggests, the show was released in 1998. It enjoyed a successful run of 8 years before going off-air in 2006.
The show is set in the 70s which gives it the name. It features a group of six teenagers living in a fictional location in Wisconsin called Point Place. It stars Topher Grace as Eric Forman, Mila Kunis as Jackie Burkhart, Ashton Kutcher as Michael Kelso, Danny Masterson as Steven Hyde, Laira Prepon as Donna Pinciotti and Wilmer Valderrama as Fez. Like typical sitcoms, this show too revolves around the daily lives of these friends without any significant plot.
That '70s Show features a lot of '70s pop culture references as well as real-life events that occurred in the US at that time. With a total of 200 episodes, That '70s Show is one of the longest-running weekly series ever.
---
6. How I Met Your Mother :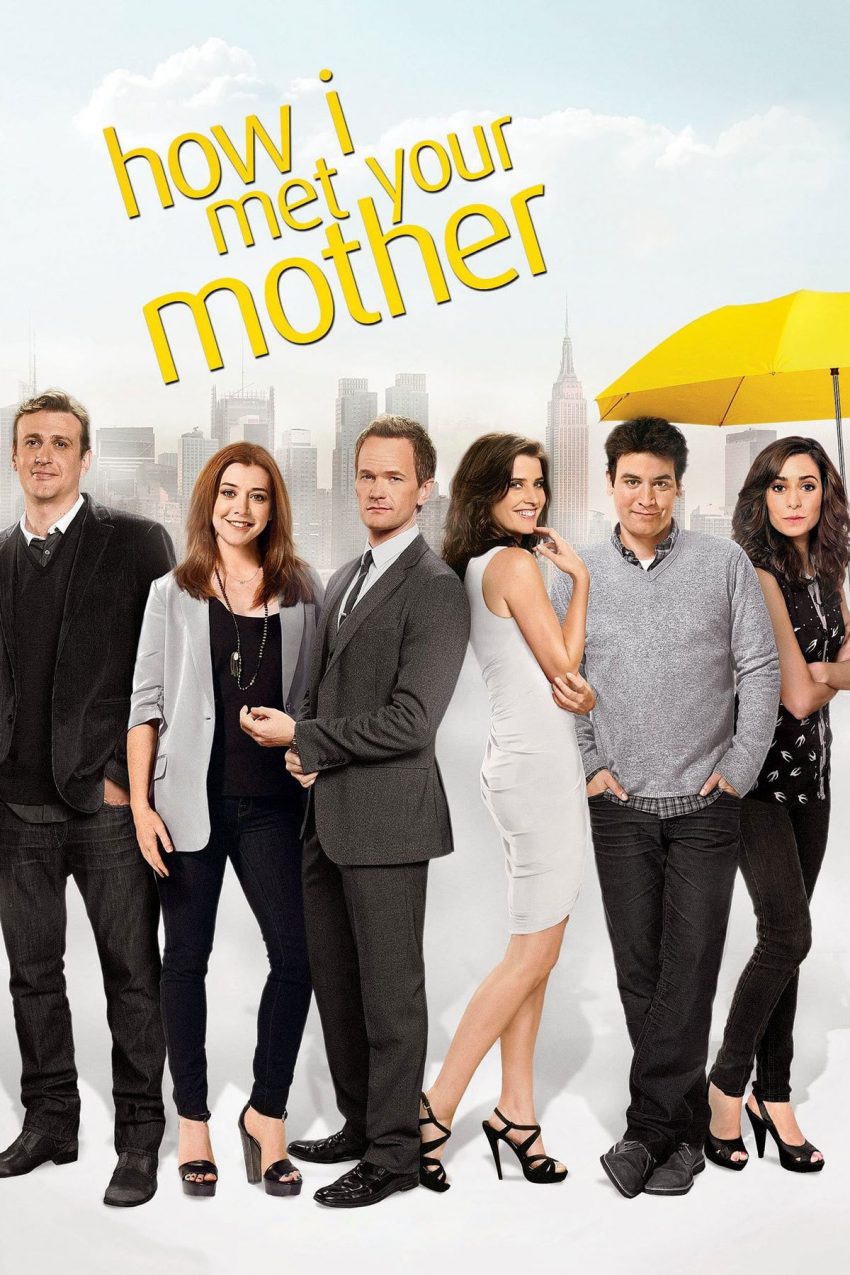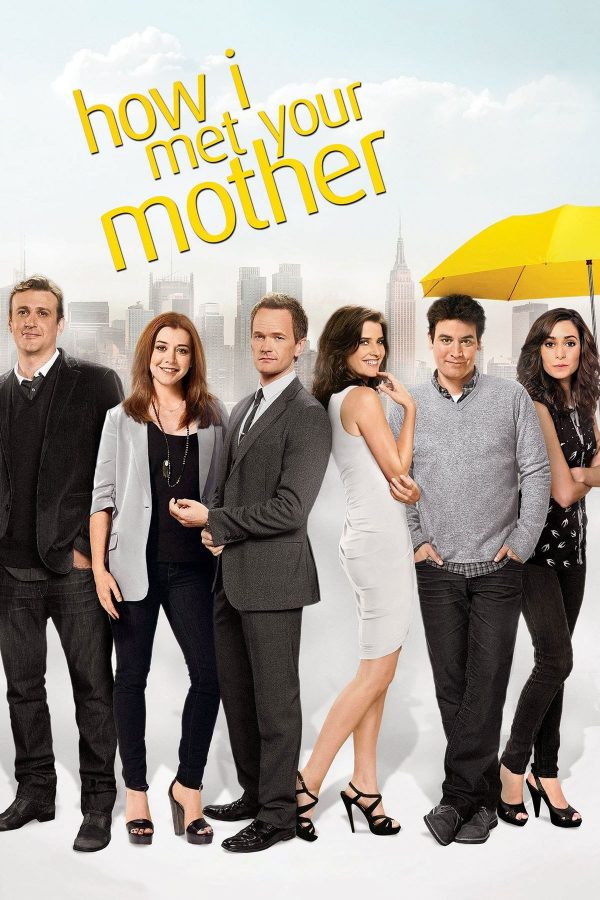 In the world of Sitcoms, How I Met Your Mother is a much-renowned name. The name does spark curiosity, and it's the same with the show. The story keeps you engaged in your screens, ultimately leading you to the end and unpacks huge suspense.
The entire sitcom is primarily based on five friends who happen to meet each other in different ways, but end up being the heart and soul of each other. It ran for 9 seasons, being first aired in 2005, with the finale taking place, 9 years later, in 2014. Show highlights the moments of friendships and relationships along with the everyday-life of 5 Manhattan residents.
Ted Mosby is the lead, played by Josh Radnor, Robin Scherbatsky played by Cobie Smulders, Barney Stinson played by Neil Patrick Harris, Marshall Eriksen played by Jason Segel and Lily Aldrin played by Alyson Hannigan.
---
7. Brooklyn Nine-Nine :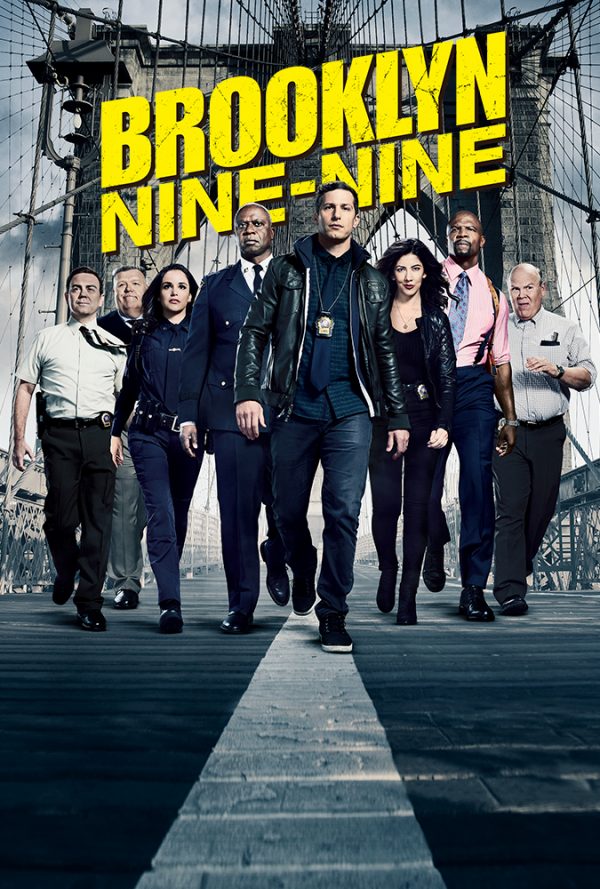 Try picturing a police department and your mind would create a scenario with some tensed and serious officers either working on their cases or strictly handling the offenders. That is exactly NOT the case with Brooklyn 99.
This coming-of-age American sitcom features a police department and it's detectives taking funny jabs at each other all the time, whilst solving the unsolvable cases. Brooklyn 99 is a single-camera show that started in 2013 and is still running. The show has completed it's 7 seasons and its 8th season has been announced too.
Brooklyn 99 is obviously hilarious but most importantly it highlights real-life issues such as racism, sexism, homophobia, etc.
Brooklynn 99 mainly focuses on Detective Jake Peralta played by Andy Samberg, Amy Santiago played by Melissa Fumero, Captain Ray Holt played by Andre Braugher, Detective Charles Boyle played by Joe Lo Truglio, Detective Rosa played by Stephanie Beatriz and Gina Linetti played by Chelsea Peretti.
---
8. Parks And Recreation :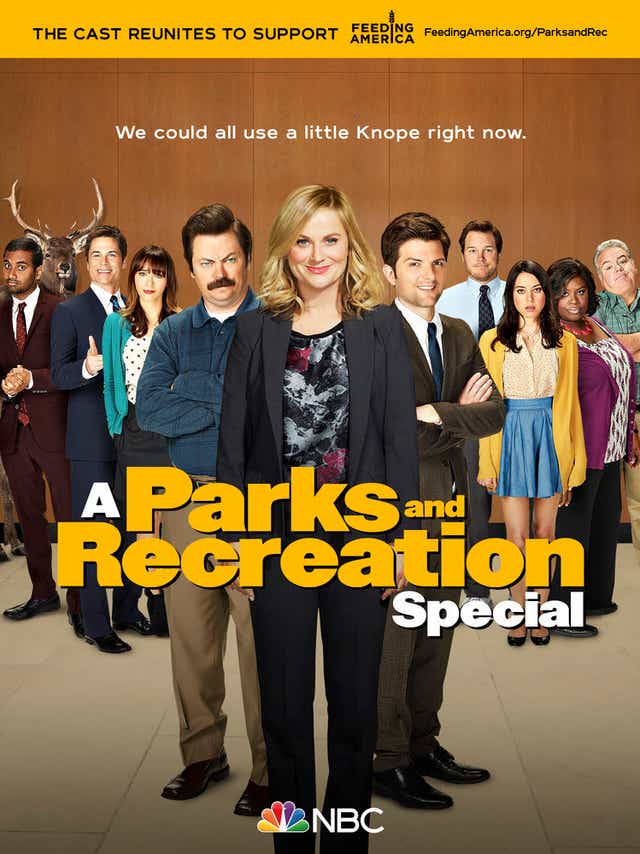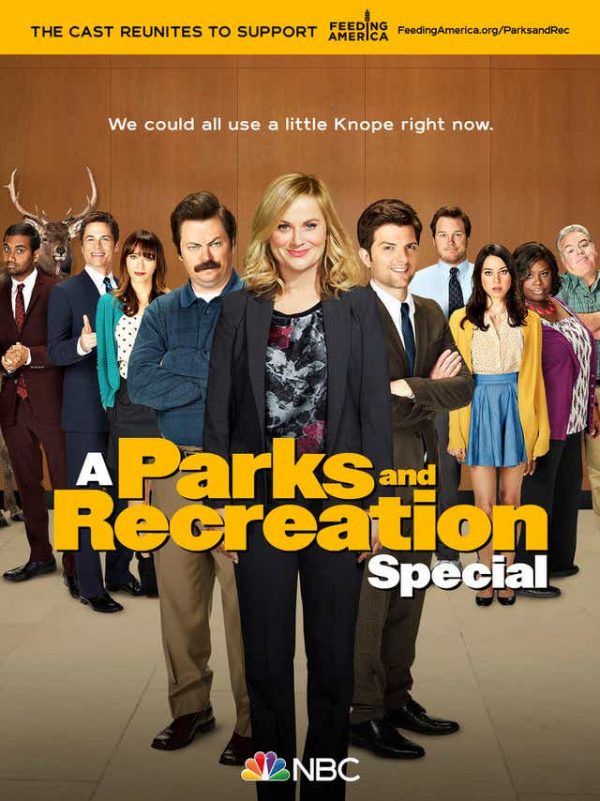 Parks And Recreation is an unorthodox sitcom full of political satire that makes it stand out. Parks And Rec are set in a fictional town Pawnee. The story starts when Andy Dwyer, played by Chris Pratt falling into an open pit behind his house. His girlfriend Ann Perkins, played by Rashida Jones, demands the pit to be filled up to prevent any future tragedies.
The Deputy Director of Pawnee's Parks and Recreation Department, Leslie Knope (Amy Poehler) promises to convert the pit into a park. However, the director of the department Ron Swanson, played by Nick Offerman, is against the plan.
She receives further resistance from selfish residents, bureaucrats, fellow greedy colleagues, and governmental red tape. Another star cast of the show includes Paul Schneider, Aziz Ansari, Aubrey Plaza, Rob Lowe, etc.
Parks and Rec also featured various cameos from the likes of Kristen Bell, Louis C.K., Paul Rudd, Sam Elliott, Joe Biden, Michelle Obama, etc.
---
9. Curb Your Enthusiasm :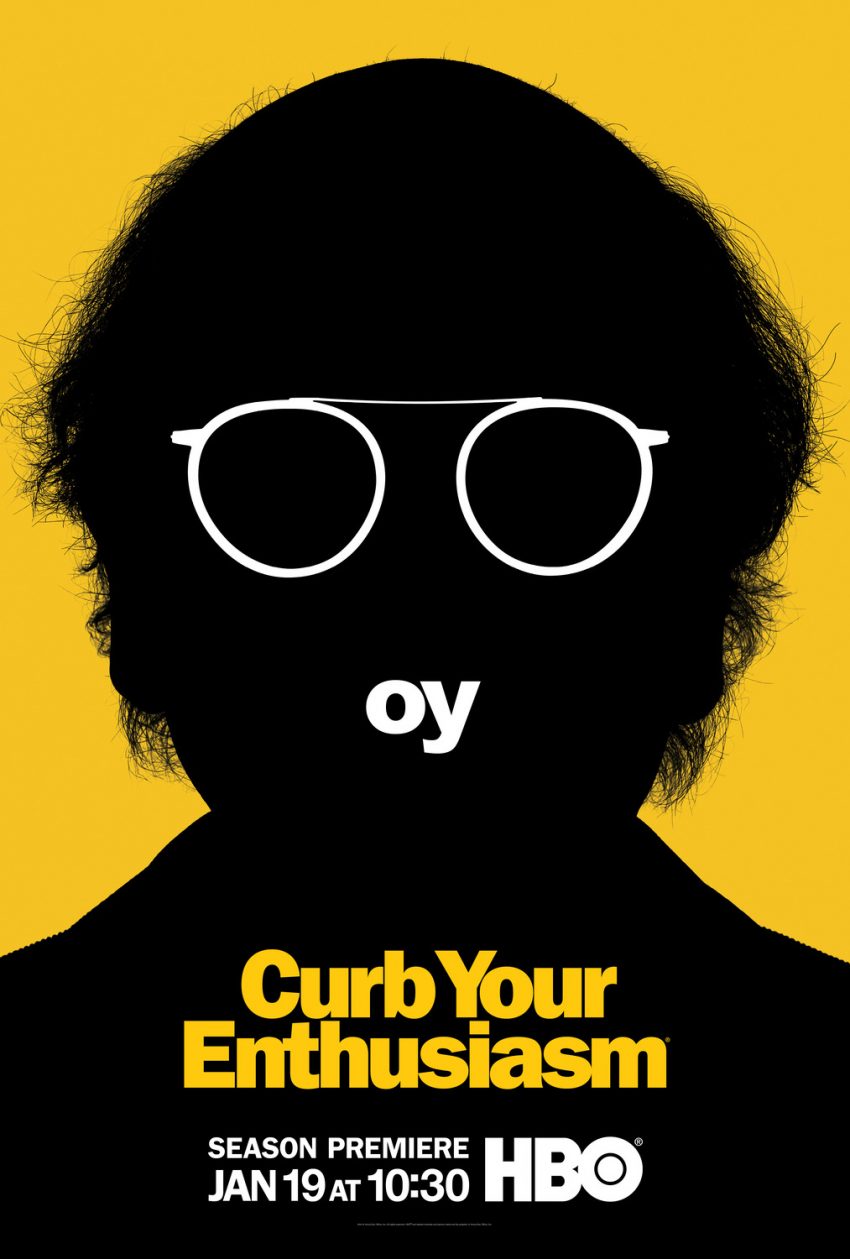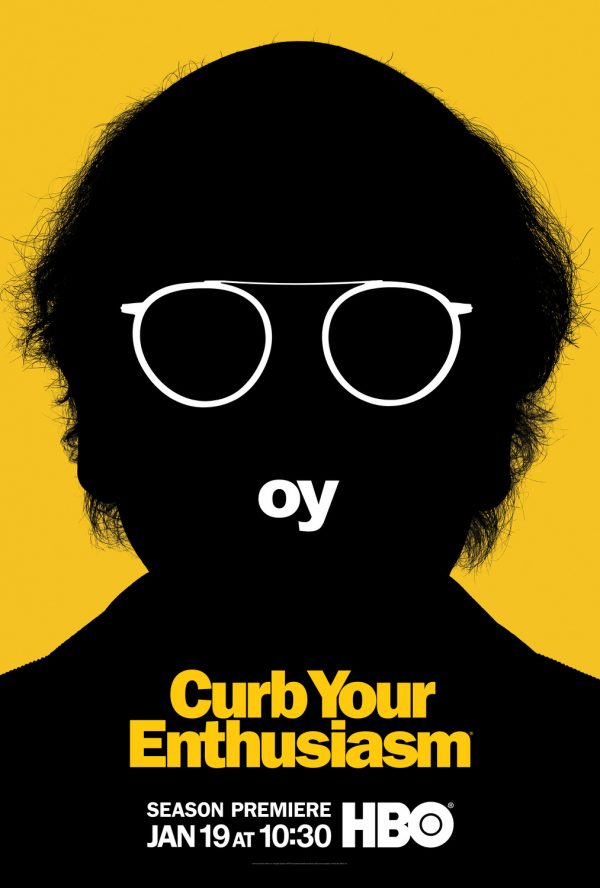 Curb Your Enthusiasm has maintained its consistency and popularity for a total of 20 years. It first aired in 2000 and is still going strong under its 10th season. Instead, it is more popular than ever at present, a lot of which can be credited to the memes. Everyone must have seen the Curb Your Enthusiasm memes, but it is a brilliant dark comedy before a meme.
The show was created by Larry David, who also stars as a fictionalized version of himself. Larry, like in his real life, a popular writer who co-created Seinfeld. Most of the show is based around the lives of Larry and his friends. It includes his wife Cheryl, his manager Jeff Greene, and Jeff's wife Susie.
The show keeps featuring cameos from various real-life celebrities like Sean Penn, Ricky Gervais, Hugh Hefner, Clive Owen, Mila Kunis, Sacha Baron Cohen, Bryan Cranston, David Schwimmer, etc.
Cameos from the original cast of Seinfeld can be seen on the show too. The show features a lot of cringe humor which makes it different from other sitcoms.
---
10. Everybody Loves Raymond :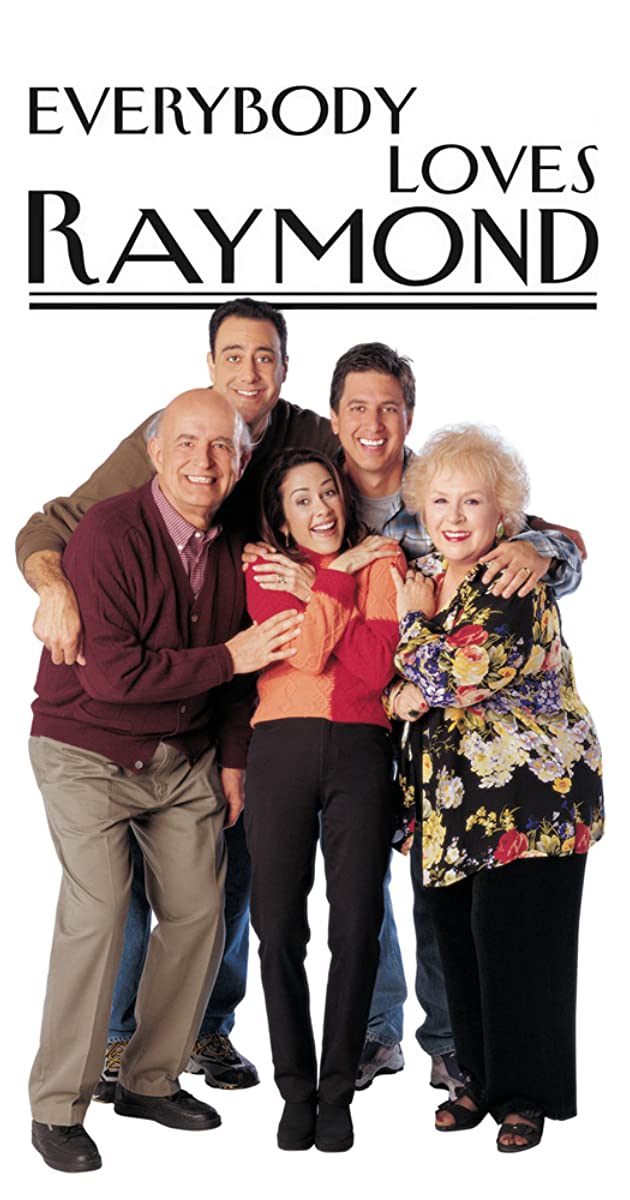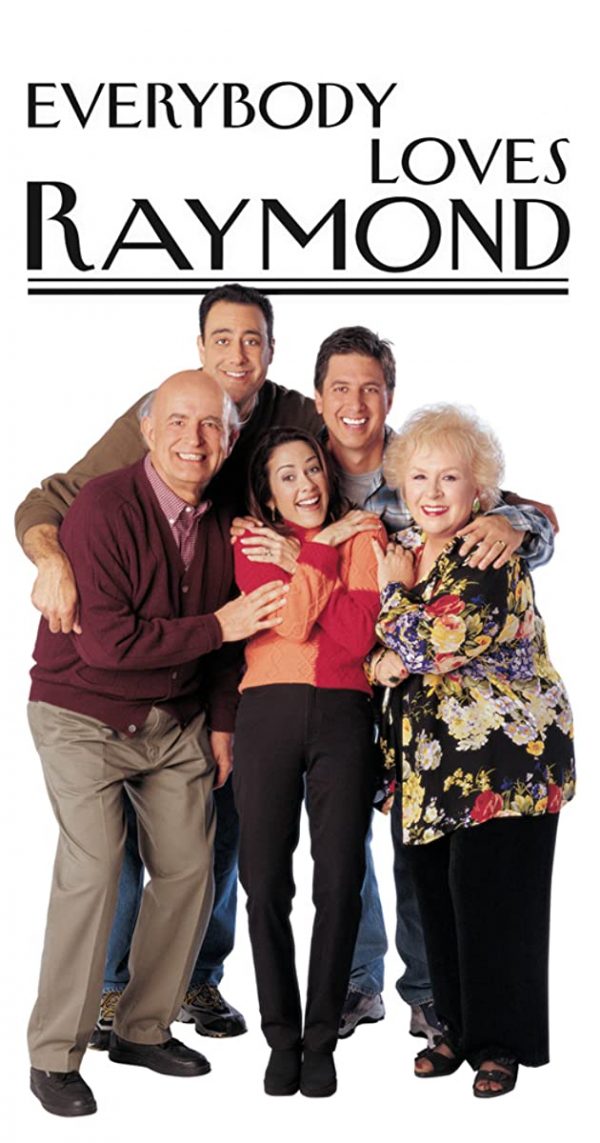 Everybody Loves Raymond is a popular 90s sitcom created by Philip Rosenthal. Everybody Loves Raymond aired first in 1996 and ended kn 2005, after nine seasons and a total of 210 episodes.
The show features titular character Raymond Barone, an Italian-American sportswriter from Long Island. Ray Romano plays the role of Raymond while Patricia Heaton plays the role of her wife Debra. Together they have 3 kids; twin sons Geoffrey and Michael and a daughter Alexandra. Other characters include Ray's parents Frank & Marie and an older brother Robert.
The show generates most of its humor from the conflicts within the families. An example of it can the rivalry between Ray & Robert and the love-hate relationship between Marie and Debra.Everybody Loves Raymond inspired a lot of remakes across different countries in different languages.
---
11. The Fresh Prince Of Bel-Air :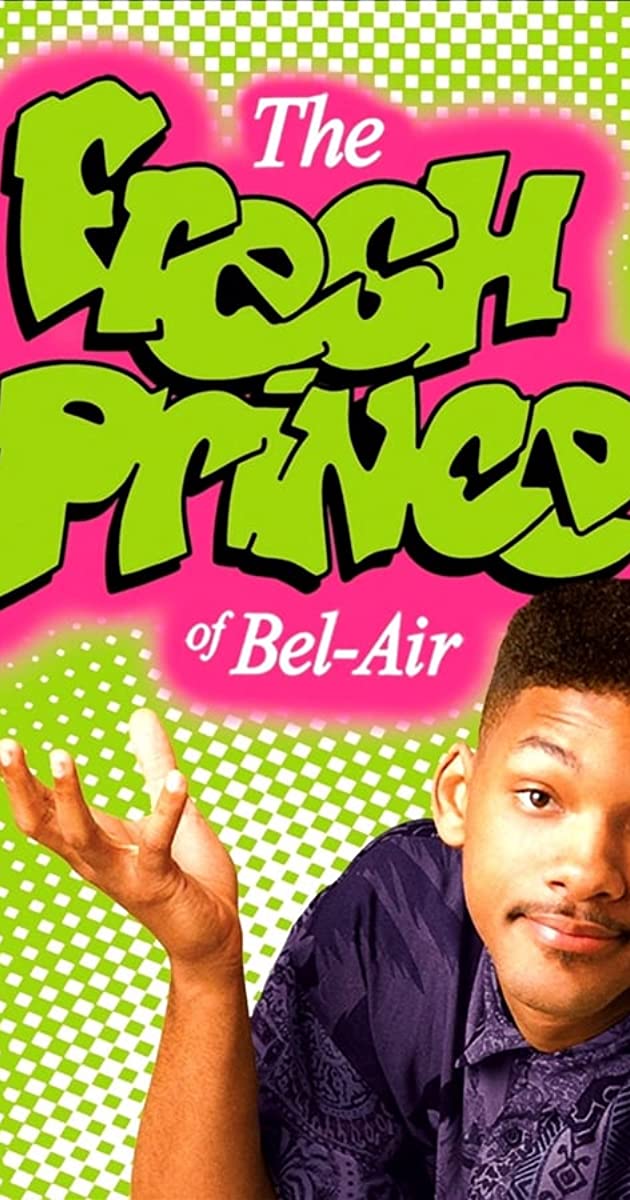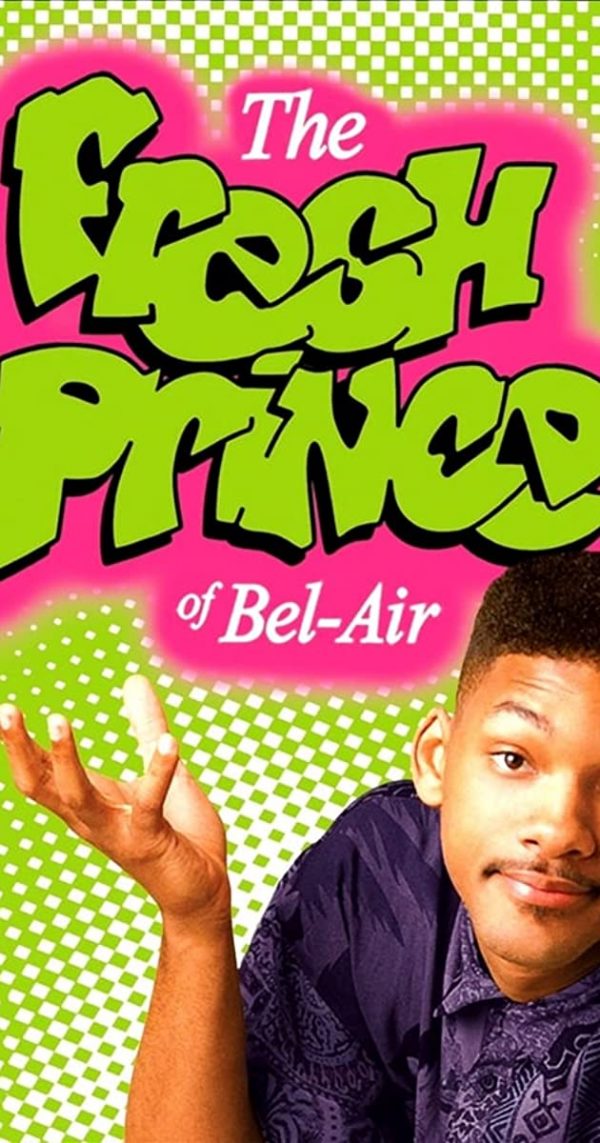 The Fresh Prince Of Bel-Air is an iconic sitcom and a big part of American television history. The 1990 show also launched rapper Will Smith into acting stardom who holds a megastar status today.
Will Smith was cast as a fictionalized version of himself named Will Smith itself. The show starts with Will getting into a scary fight with a gang. Frightened by this, his mother sends him to live with his rich uncle and aunt.
James Avery plays the role of Philip Banks, popularly known as just Uncle Phil. The aunt Vivian Banks is portrayed by Janet Hubert-Whitten. Other main characters include Will's cousins Hilary, Carlton, Ashley, and Nicky. The hilarious show had various dramatic and heartbreaking moments too that solidified its place in people's hearts.
---
12. Malcolm In The Middle :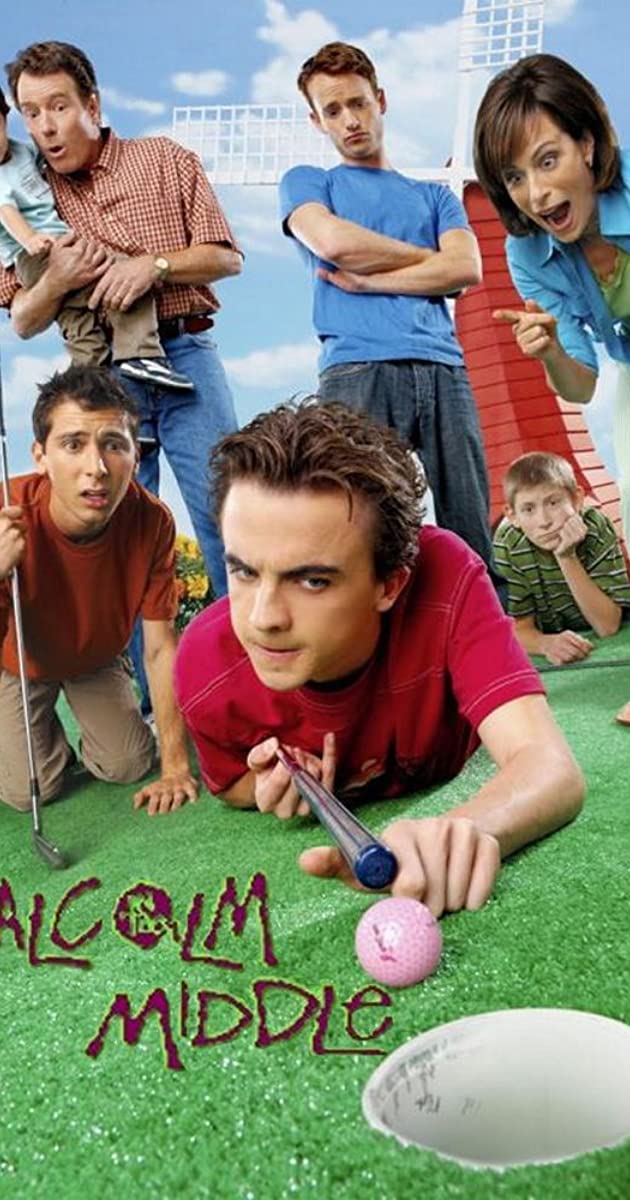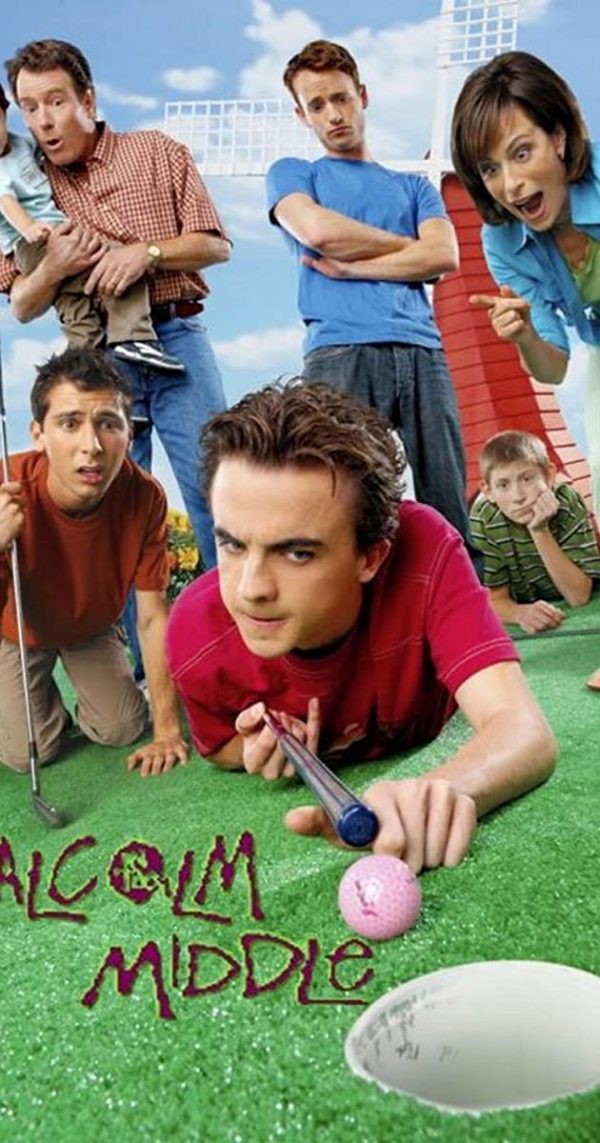 Malcolm In The Middle is a sitcom created by Linwood Boomer that aired between 2000 to 2006. Malcolm In The Middle is a critically acclaimed series that has won several Emmy's, Golden Globes, and even a Grammy.
The show revolves around a dysfunctional family of Lois and Hal played by Jane Kaczmarek and Bryan Cranston. A part of that family is the titular Malcolm, a gifted genius played by Frankie Muniz.
His other siblings are Francis, Reese, Dewey, and Jamie, played by Christopher Masterson, Justin Berfield, Erik Per Sullivan, and James/Lukas Rodriguez respectively. The show does not have a specific plot. It follows the struggles of Malcolm stuck between being a genius and a dysfunctional family.
---
13. Two and a Half Men :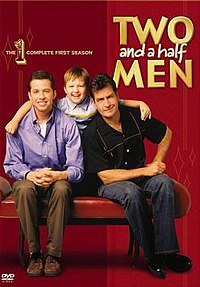 Two and a Half Men is one of the most globally popular sitcoms. It started airing on CBS in 2003 and ended after 12 seasons and 12 years in 2015.
The first eight seasons featured the daily lives of two brothers Charlie Harper and Alan Harper, played by Charlie Sheen and Jon Cryer. Combining with them, Jake Harper, the son of Alan, made up the show's title.
Charlie is a women's man while Alan is a divorced father who has little to no luck with women. The show's premise revolved around their various relationship and life struggles.
Charlie Sheen left the show after the eighth season and got replaced by Ashton Kutcher. Ashton played the role of Walden Schmidt, a billionaire who bought their mansion. Ashton's inclusion received mixed reviews.
The last four seasons were successful but couldn't duplicate the magic of the previous ones with Charlie Sheen. Despite everything, Two and a Half Men still remains one of the most successful sitcoms ever.
---
14. Scrubs :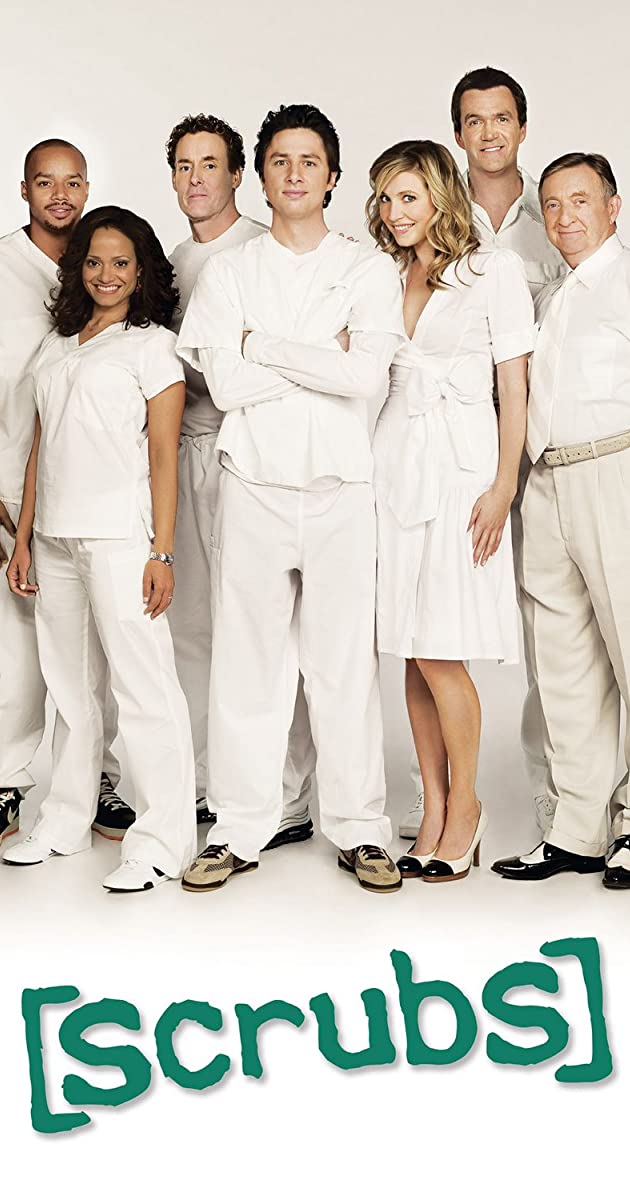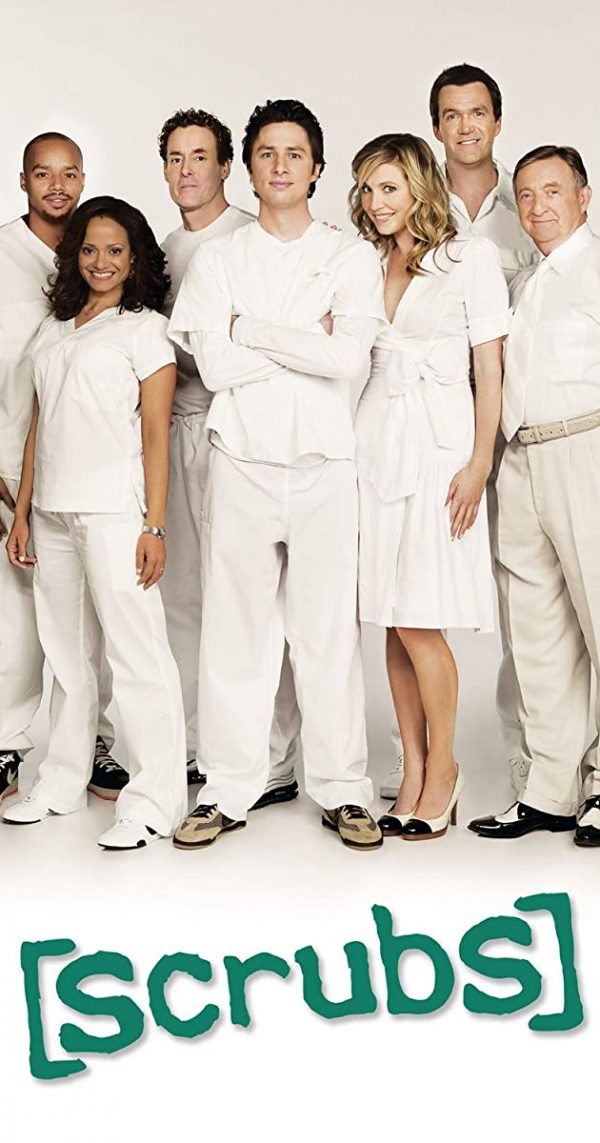 Scrubs is a sitcom based around the medical profession, created by Bill Lawrence. The show is set in a fictional hospital named Sacred Heart. The show features the stories of several medical interns who study at Sacred Heart.
The show is narrated through the lead protagonist of the show John Michael Dorian, played by Zach Braff. Sarah Chalke, Donald Daison, Ken Jenkins, John C. McGinley, Eliza Coupe, Kerry Bishé, Michael Mosely, and Dave Franco star as the other major characters and the interns. The show follows the growth of these interns through slapstick comedy and heartfelt humor.
---
Laughter is a medicine and a good sitcom can be your doctor. There are tons of sitcoms each with different kinds of humor and stories. Comparison of two similar things is never easy, but we have managed to create a list of sitcoms that are as good as New Girl if not better.