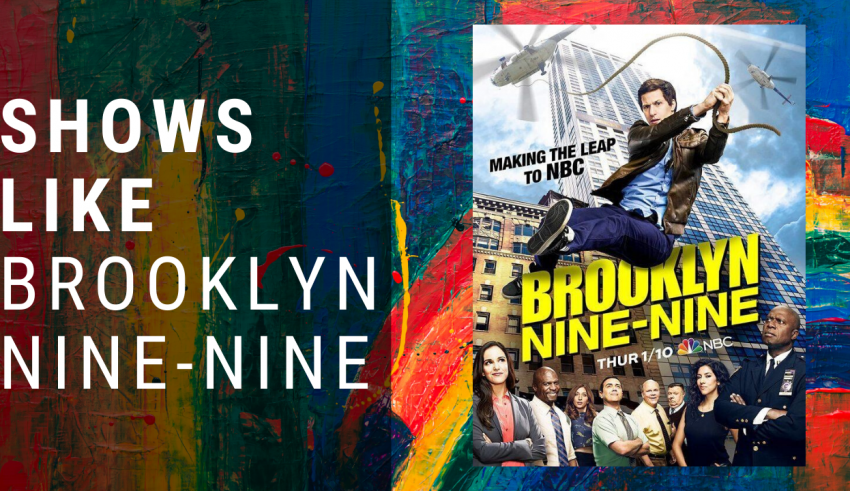 There are very few shows like Brooklyn Nine-Nine that can bring together humor and suspense.  Ever since the world first saw Brooklyn Nine-Nine, it was the talk of every town. The show is primarily about cops and comedy following the life of Jake Peralta and his colleagues. The name of the show derives from the fact that Peralta and co-work in the 99th precinct of Brooklyn. It's story is a fun ride of work, life, suspense, drama, and comic situations.
If you have finished watching the sitcom and are interested in watching similar shows like Brooklyn Nine-Nine, this comprehensive list will help you do just that. While some of them are about crimes and some about workplaces, the common denominator is fresh, witty humor.
Here are the Best Shows like Brooklyn Nine-Nine to Watch in 2021:
The Good Place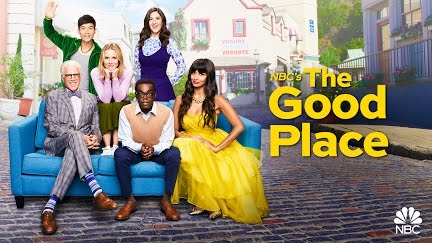 Watch The Good Place trailer
The Good Place is a must-watch for people looking for shows like Brooklyn Nine-Nine. This is not just because Michael Slur happens to have co-created both, along with The Office. The Good Place has a similar vibe to Brooklyn Nine-Nine, whether in terms of the humor, the over-the-top characters, or the silly situations.
The storyline of The Good Place revolves around Eleanor Shellstrop, played by Kristen Bell. This "Good Place" happens to be Heaven itself, where Eleanor has arrived by mistake. In a bid to continue staying there, Shellstrop engages in hilarious deeds and gets trapped in absurd situations. There are twists, there's fantasy and there's a lot of comedy.
Watch the show to see how an ordinary, albeit corrupt, saleswoman does everything to stay back in Heaven and hide the mistaken identity. The show has a rating of 8.2/10 on IMDb and 97% on Rotten Tomatoes.
---
Reno 911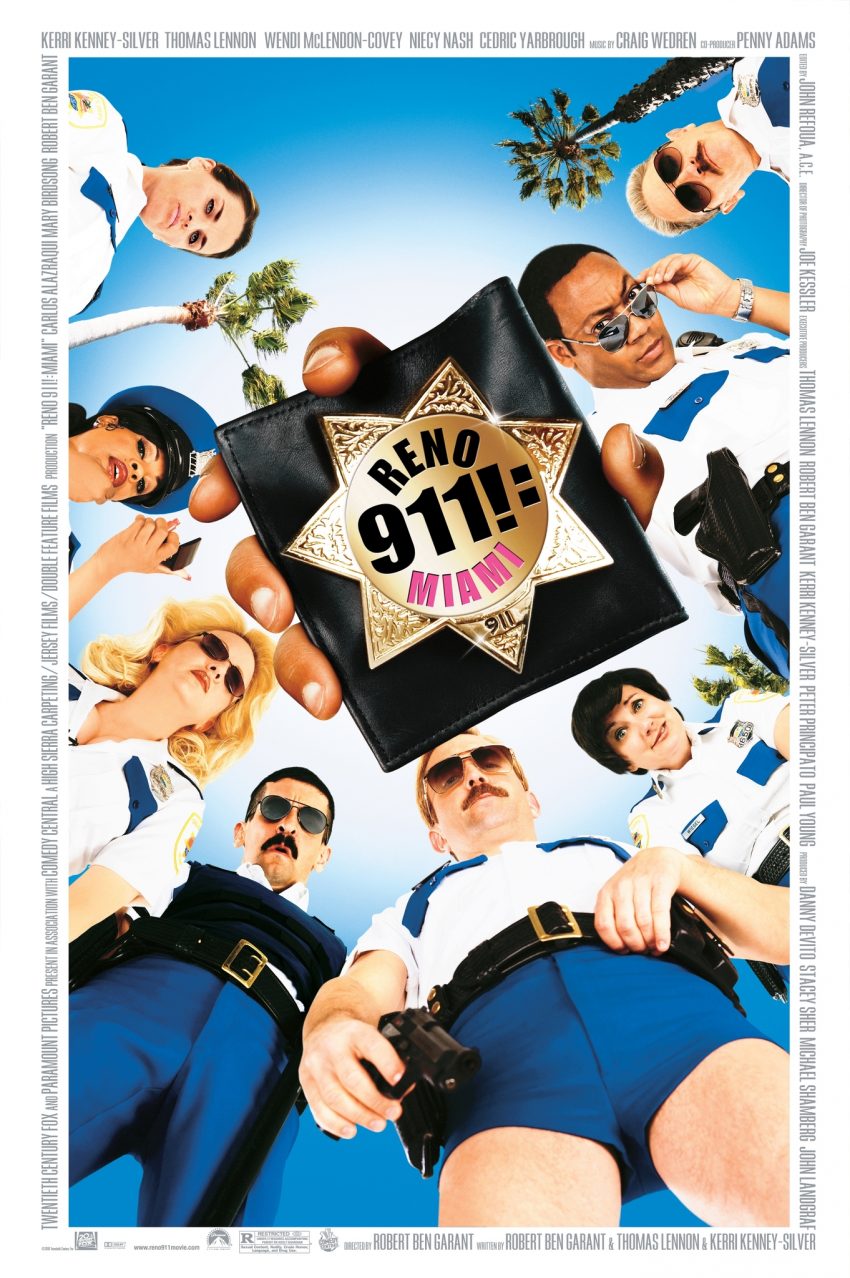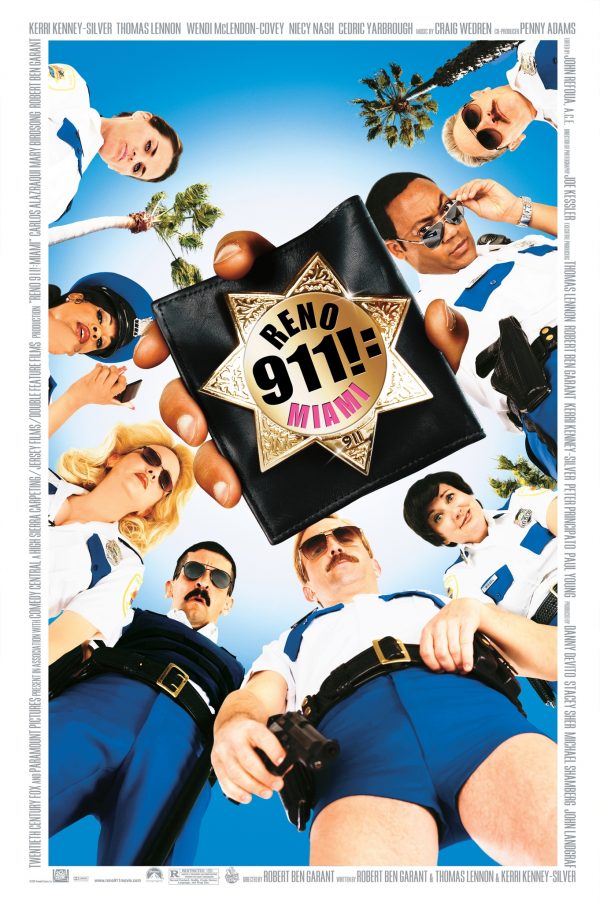 Watch Reno 911 Trailer
Just like the unconventional blend of cops and comedy in Brooklyn Nine-Nine had you rolling, Reno 911 will prove to be one of the best sitcoms you have watched. The show seems to many like a parody of its serious counterparts – cop and detective shows revolving around multiple criminal cases. As the episodes pass, one realizes, Reno 911 delivers not just a spoof but also taunt and sarcasm at the humdrum life at a workplace.
The show ran on Comedy Central from 2003 to 2009 and had successfully gathered a huge following back then. It is described as a "partially unscripted comedy" and is a "mockumentary-style parody". The show was full of incompetent cops, miserably failing to solve crimes and chase the guilty.
Watch the show if you loved the comedy of Brooklyn Nine-Nine, but remember that Reno 911 is quite different. Most of it is improvised, which is another reason to love it. The show has an IMDb rating of 7.9/10 and a Rotten Tomatoes rating of 85%.
---
The Office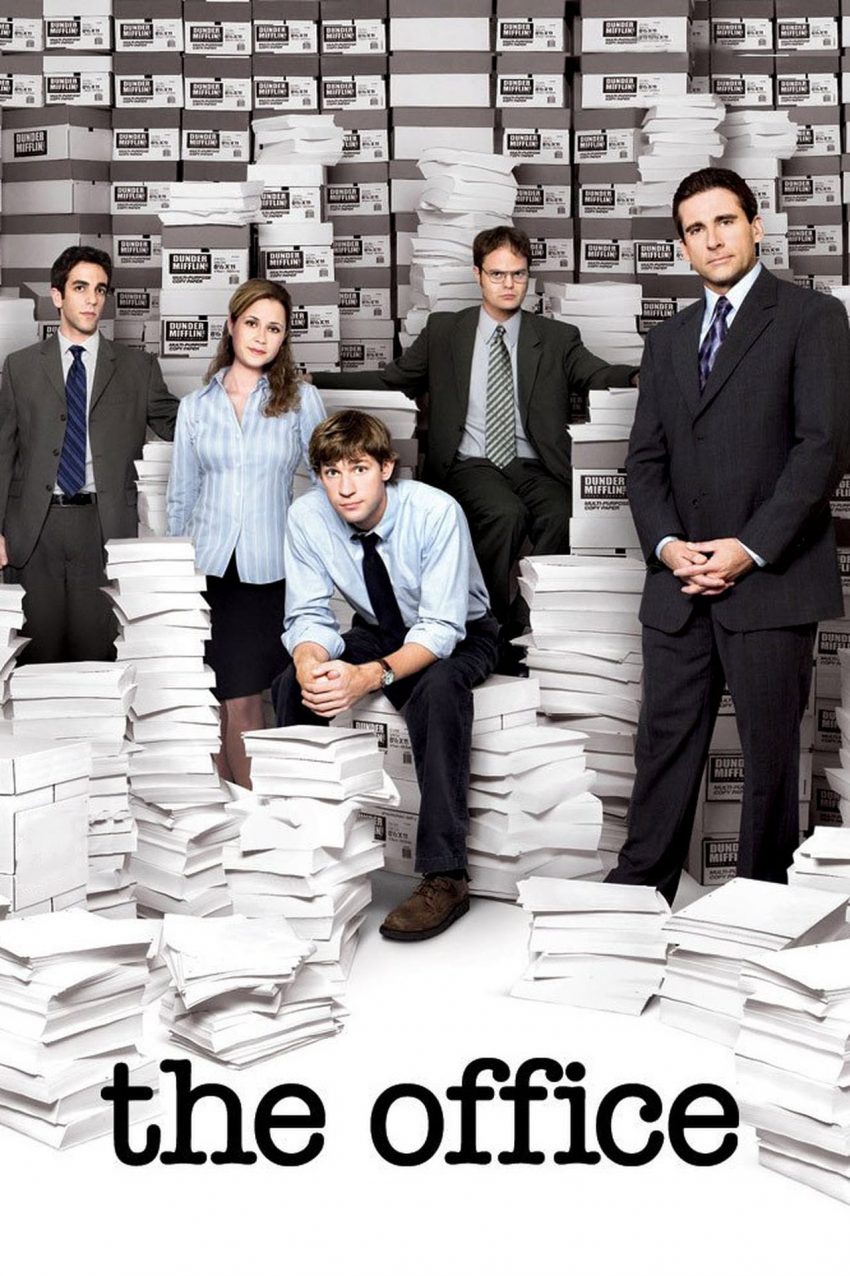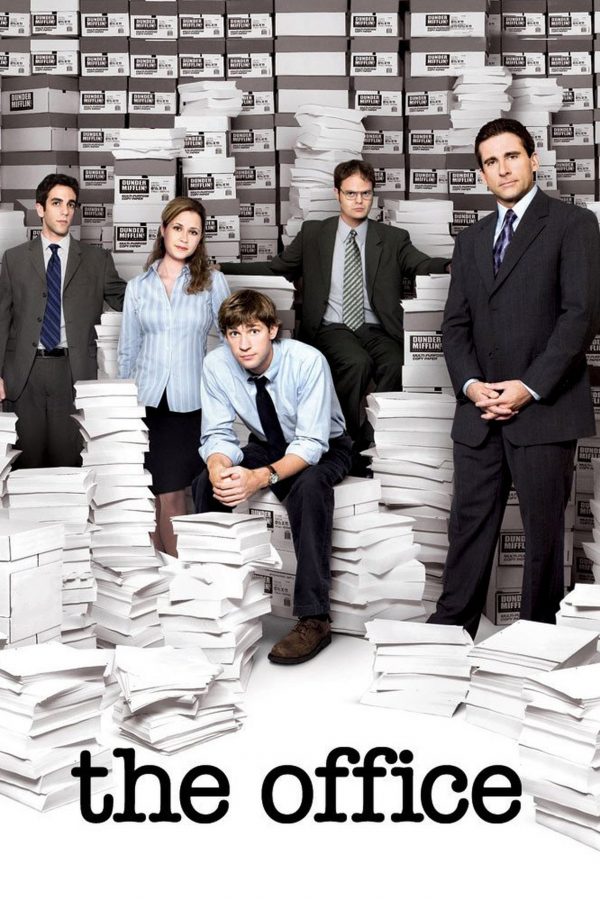 Watch The Office Trailer
One of the most popular American sitcoms and one of the closest shows like Brooklyn Nine-Nine has to be The Office. After all, the show by created was by Michael Slur in 2005 before he ventured into making Brooklyn Nine-Nine a few years later.
The Office is the story of the employees of the Dunder Mifflin Paper Company's Pennsylvania branch. The plot as such does not come with any thrills or twists. It is like an ordinary depiction of the typical office life. Yet, the humor, the wit, and the circumstances are appealing and relatable.
There are no crimes involved, but the comedy show revolves around realistic work-life situations. The show runs 9 seasons long and has ratings of 8.9/10 on IMDb and 81% on Rotten Tomatoes.
---
Parks and Recreation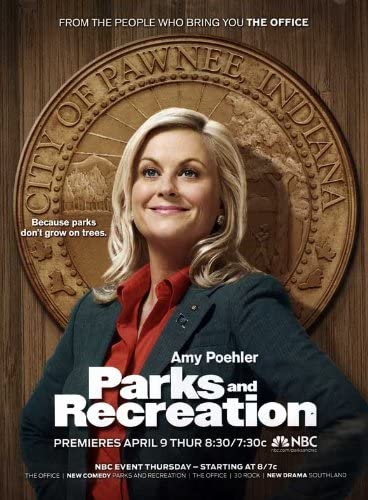 Watch Parks and Recreation Trailer
Yet another show co-created by Mike Slur, Parks and Recreation is a relatable, hilarious, and feel-good watch. The show centers around the Parks Department of Pawnee in Indiana. Leslie Knope, played by Amy Poehler, is the protagonist of the story and is the deputy director of the department. Her character is one of the best things about the show, which is mostly character-driven.
Although indeed, a show around a governmental office might not seem relatable to many in the first place, you have to watch it to understand that it is. The characters and their lives are interesting, the humor is both amusing and sardonic and the performances are incredible.
The show's sarcasm and humor make it seem almost like a parody to inefficient bureaucracies. It is one of the most delighting shows like Brooklyn Nine-Nine to watch next. The show has a rating of 8.6 on 10 on IMDb and an impressive 93% by Rotten Tomatoes.
---
Veronica Mars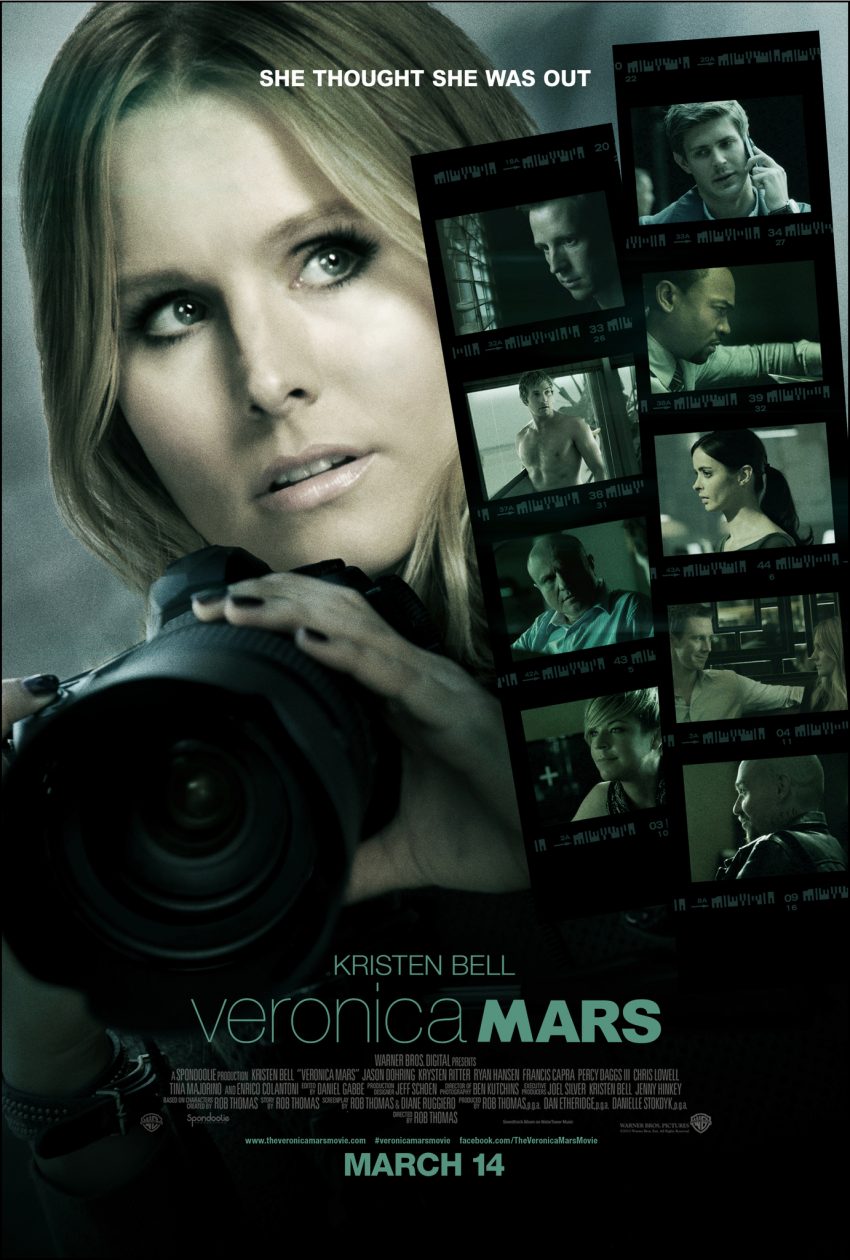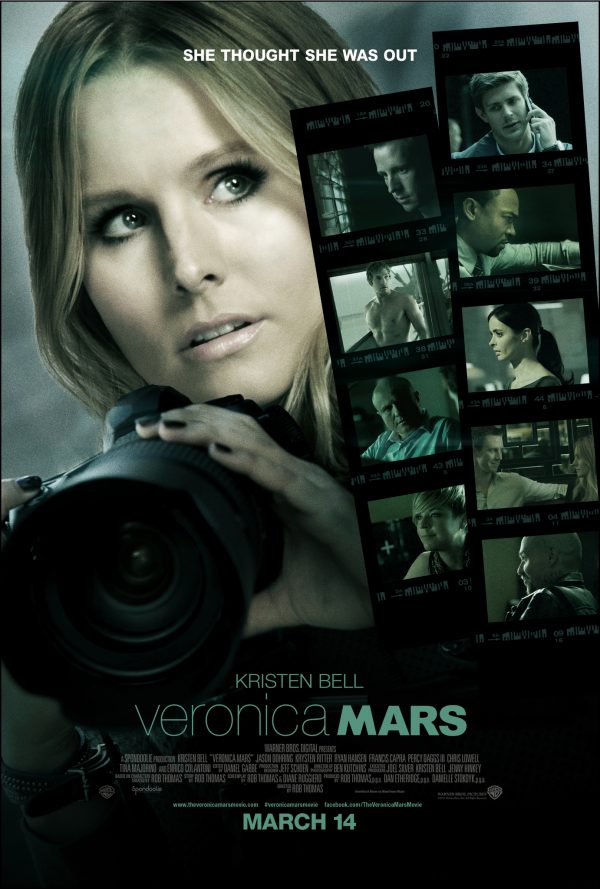 Watch Veronica Mars Trailer
Deviating from the other mentions on this list of shows like Brooklyn Nine-Nine, Veronica Mars is not a comedy show. The story revolves around the protagonist of the same name. She is a high-school student, whose father is a former sheriff. He doubles up as a private investigator, and this has a lot of influence on Veronica as well.
She uses the skills she has learnt by observing him solve small private cases independently. When her best friend dies mysteriously, Veronica takes it upon herself to investigate the case. The show, not falling strictly into the comic genre, has subtle undertones of sarcasm and dark humour, thanks to Veronica and her family.
The two shows, Brooklyn Nine-Nine and Veronica Mars are not strictly similar. Yet, for someone who has loved the former, the latter is a pretty good next option. The American drama series has an 8.3/10 rating on IMDb and 92% on Rotten Tomatoes.
---
iZombie
Watch iZombie Trailer
The 2015 American comedy-drama series revolves around a zombie, as the title suggests. The show is a blend of horror, drama and comedy and takes viewers on a fantastical ride. Liv, the protagonist, is a medical resident who works in the coroner's office and is part of many investigations. On her way to becoming a doctor soon, Liv's life takes a hard toll the day she becomes a zombie. It is then that she decides to continue working in a morgue so that she can feed on fresh human brains to be able to survive.
The twist is, she absorbs the memories of anyone whose brain she feeds on. Liv doesn't have to kill anyone to feed on them: she has unlimited supply in a morgue. Soon, her boss Ravi finds out her secret. He now uses her to study this extraordinary condition, while at the same time helping her every step of the way.
Watch this show if you are interested in a unique plot full of twists, some horror and comedy. The show is rated 7.9/10 on IMDb and 91% on Rotten Tomatoes.
---
Burn Notice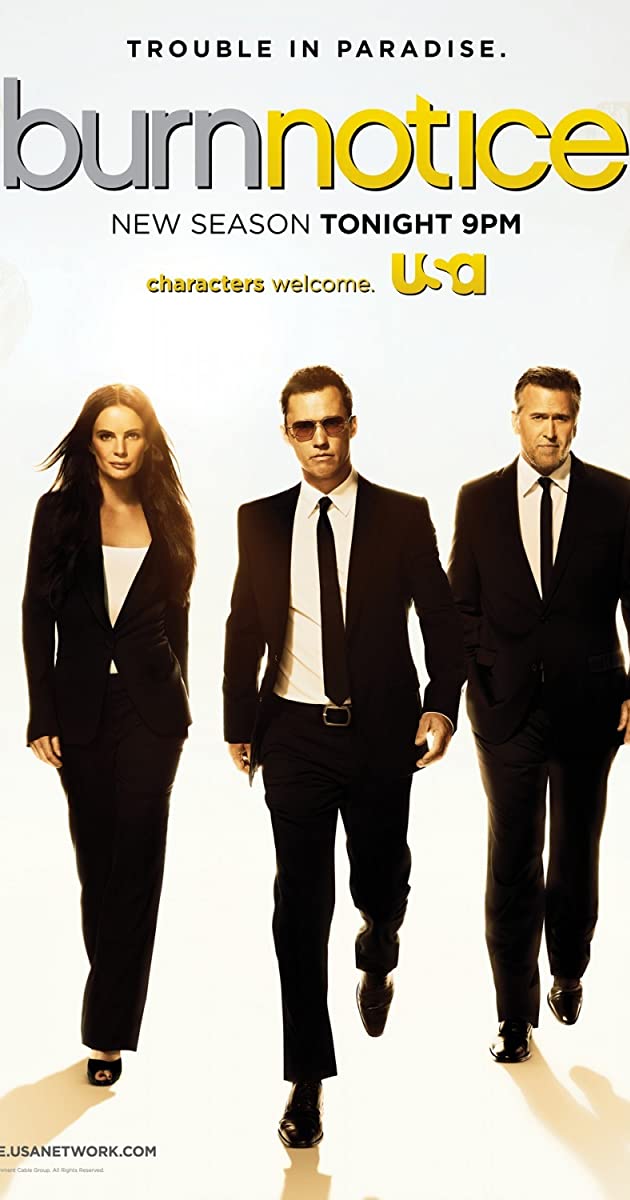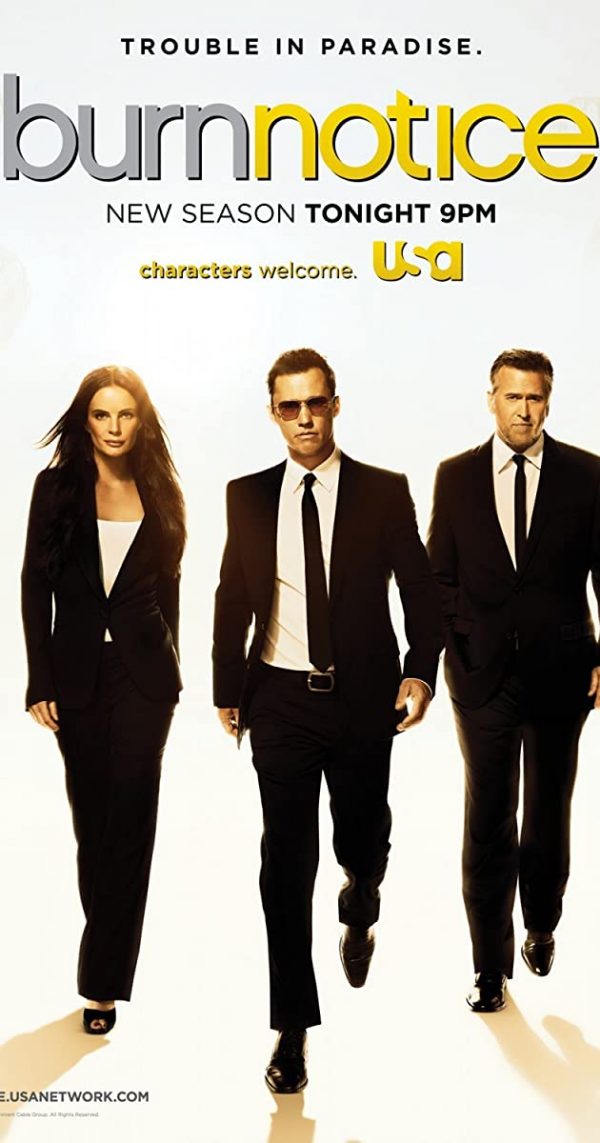 Watch Burn Notice trailer
If you are hunting shows like Brooklyn Nine-Nine for your next binge-watch session, Burn Notice is a great choice. For starters, the show is about spies and their secret double lives. Jeffrey Donovan, the protagonist, plays Michael Westen, the spy. It is him who has been served a burn notice – an official statement declared by a spy agency referring to him as unreliable, not of further use.
Yet, he doesn't leave Miami. Instead, he continues to help people in and around by solving cases for them. He is assisted by his ex-girlfriend Fiona and his long-time friend Sam Axe, who happened to have worked at the Navy SEAL.
The show's plot is like a roller-coaster ride. It takes you from one story to the other, thanks to the multiple clients. All this takes place amid the suspense about why Jeffrey has burnt anyway. In short, it is completely worth binge-watching.
The show is crisp, without a doubt, yet there are subtly funny moments. The best part about the show is that it continues to be funny even without cracking silly jokes or depicting absurd situations. The show has a rating of 7.9 on 10 on IMDb and 88% on Rotten Tomatoes.
---
Superstore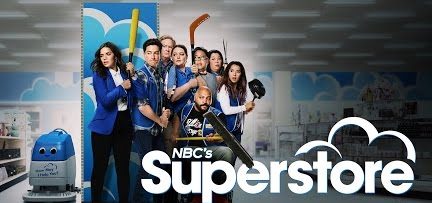 Watch Superstore Trailer
If you are looking for shows like Brooklyn Nine-Nine because the depiction of the whims of the workplace, Superstore is what you need to watch next. Considering how relatable their lives to almost half of America, this show makes for a fun, entertaining watch right from the very start.
The show has been rightfully dubbed by many as a "worthy successor" of the 2005 American sitcom, The Office, which already finds a mention on this list. Watch Superstore for some good, light-hearted comedy while also laughing at the misery of America's office-goers. The show has a rating of 7.8 on 10 on IMDb and 92% by Rotten Tomatoes.
---
Chuck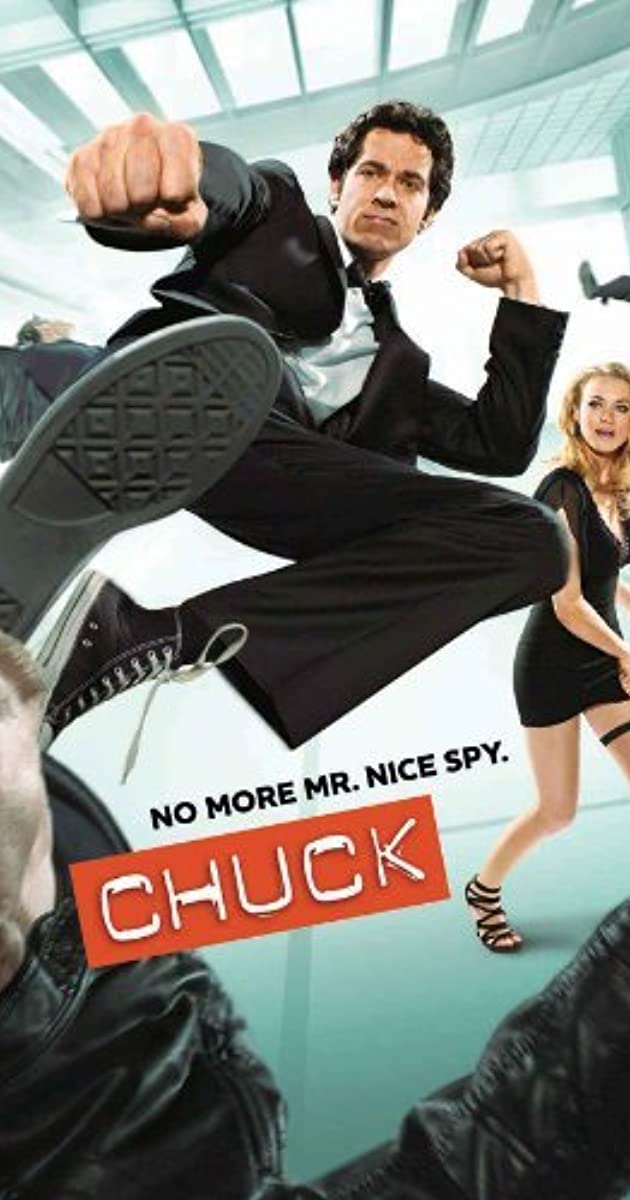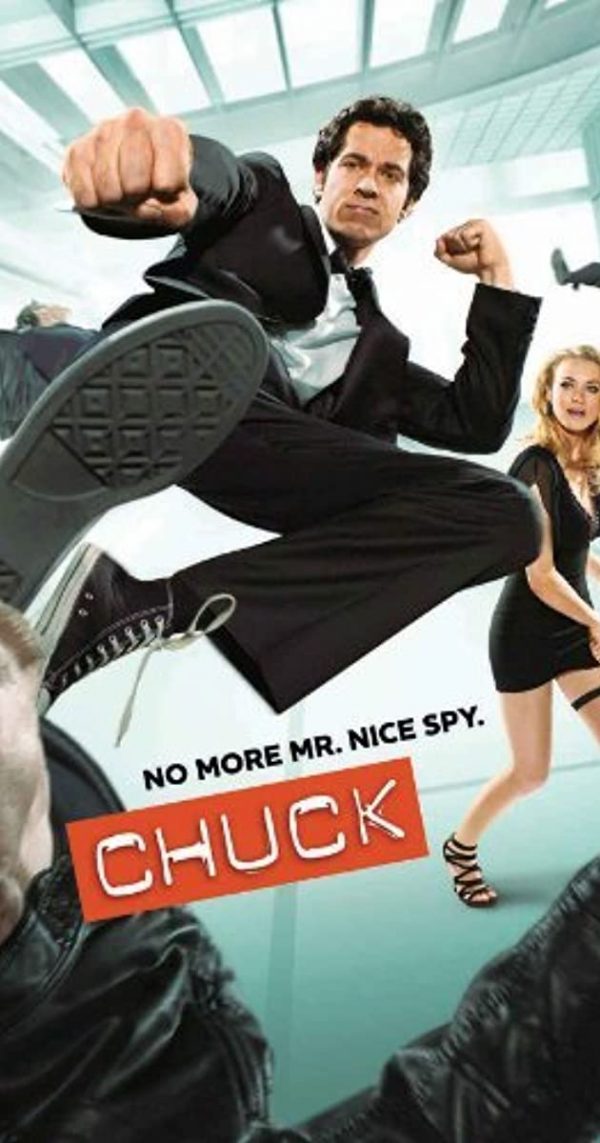 Watch Chuck Trailer
If you are interested in shows like Brooklyn Nine-Nine, Chuck will not disappoint you. It is the story of the protagonist of the same name, whose life takes on a bumpy road after his old friend sends him an email. The email contains information on some highly classified software that now exists only in Chuck's brain. This makes it the most wanted – not just by the CIA but by criminals far and wide.
Soon, Chuck is recruited by the CIA in a bid to keep the information about him safe from criminals. As for Chuck, life is no longer simple. He keeps getting flashbacks of the information based on certain incidents. At the same time, he must also keep himself protected lest he gets trapped by one of the many who are keeping an eye on him.
The show is a must-watch if you have finished Brooklyn Nine-Nine and are in search of something new. The show has a rating of 8.2 on 10 on IMDb and 89% on Rotten Tomatoes.
---
Angie Tribeca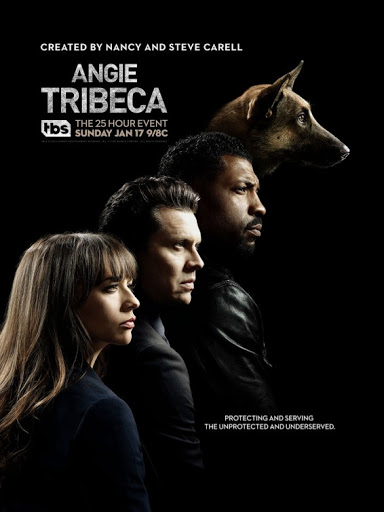 Watch Angie Tribeca Trailer
Angie Tribeca is an entire package when it comes to a series. The show has packed action, comedy, crime, and mystery, all in one for the viewer. The story revolves around Angie Tribeca, the protagonist, who is assisted by her squad of LAPD detectives. Together, they set forth on multiple quests, solving criminal cases and living adventurous lives.
Angie prefers to work alone, but is thrust with a new partner who is to accompany her on all cases. From here ensues a series of comic events, albeit dangerous and serious cases. Watch the show if you have a taste for slapstick comedy and witty humor. The show has a rating of 7/10 on IMDb and 96% on Rotten Tomatoes.
---
Good Girls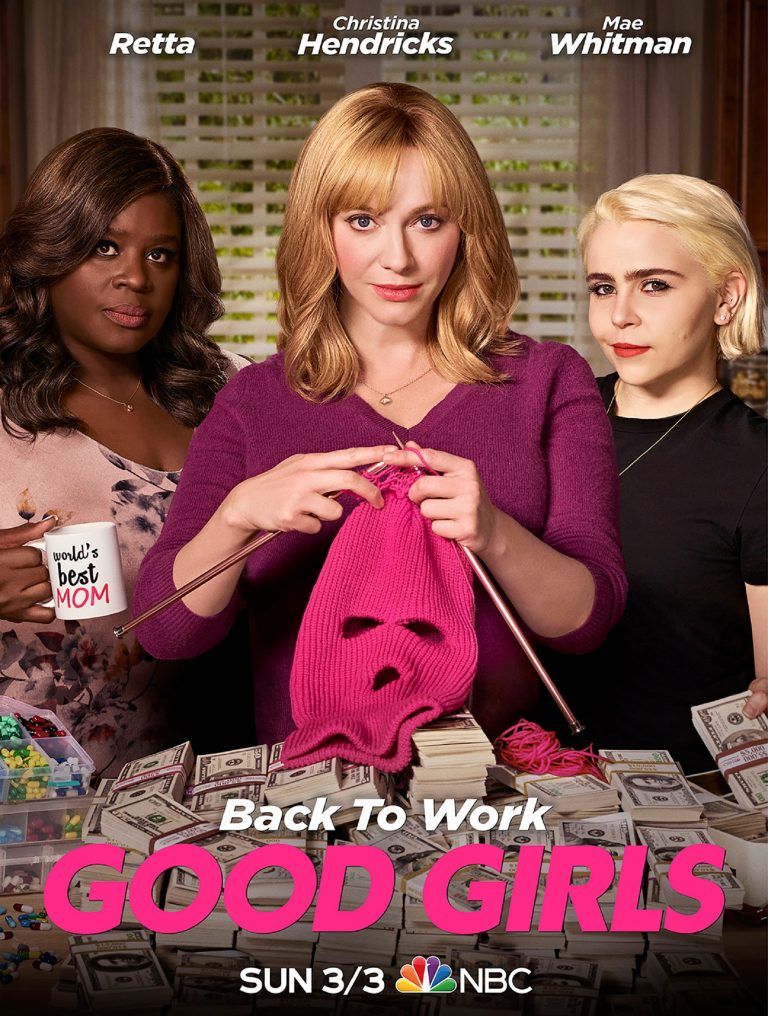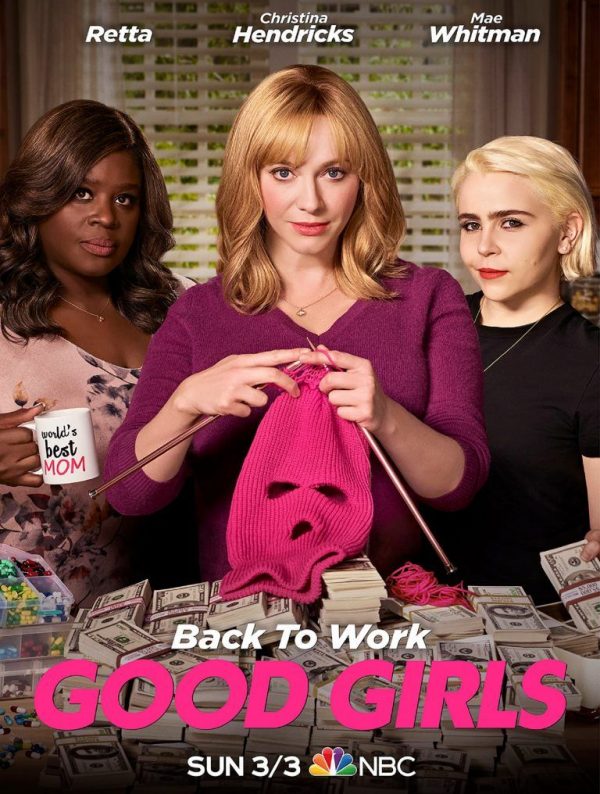 Watch Good Girls Trailer
A group of mothers hailing from the suburban areas of Michigan are fed up of being "good girls" always. They demand respect and control but fail to garner any in their day-to-day lives. This is when the group of three, Beth, Annie, and Ruby, decide to open a grocery store. Somehow, their personal and financial problems fail to subside. It is then that the three decide to become robbers.
One thing leads to another and the three get tied up in something even more complicated. What is at stake is their secret double life. The continuous lies, secrets, and pressure make for a fascinating plot, not to mention the tinge of witty humor. The show is a great respite from regular American sitcoms and is worth the watch.
It has a rating of 7.9/10 on IMDb and 87% on Rotten Tomatoes. The show blends crime and comedy well, making it one of the top recommendations for shows like Brooklyn Nine-Nine.
---
Silicon Valley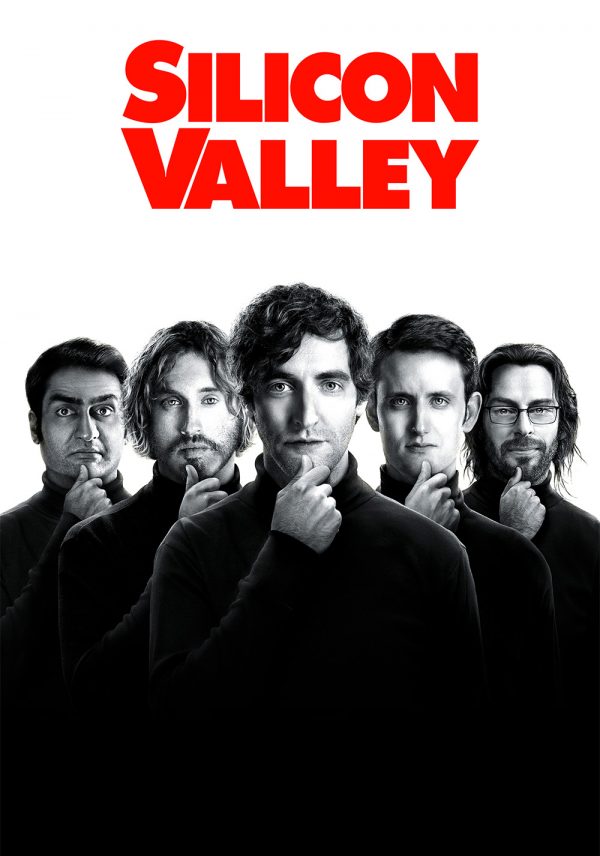 Watch Silicon Valley Trailer
The sarcastic humor the show is laced with makes Silicon Valley a must-watch for everyone, especially as you look forward to shows like Brooklyn Nine-Nine. The series follows five young men who have founded a start-up business in the famous Silicon Valley, a home for techies. The fact that the world of a tech business is laced with competition, hard work, politics, success, and failure has been amazingly depicted.
The most attractive bit about the story is how relatable it is to several youngsters and even middle-aged people part of the tech-biz. The dialogues and the humor are outstanding and the situations very realistic. The show has an IMDb rating of 8.5 on 10 and a Rotten Tomatoes rating of 94%.
---
Psych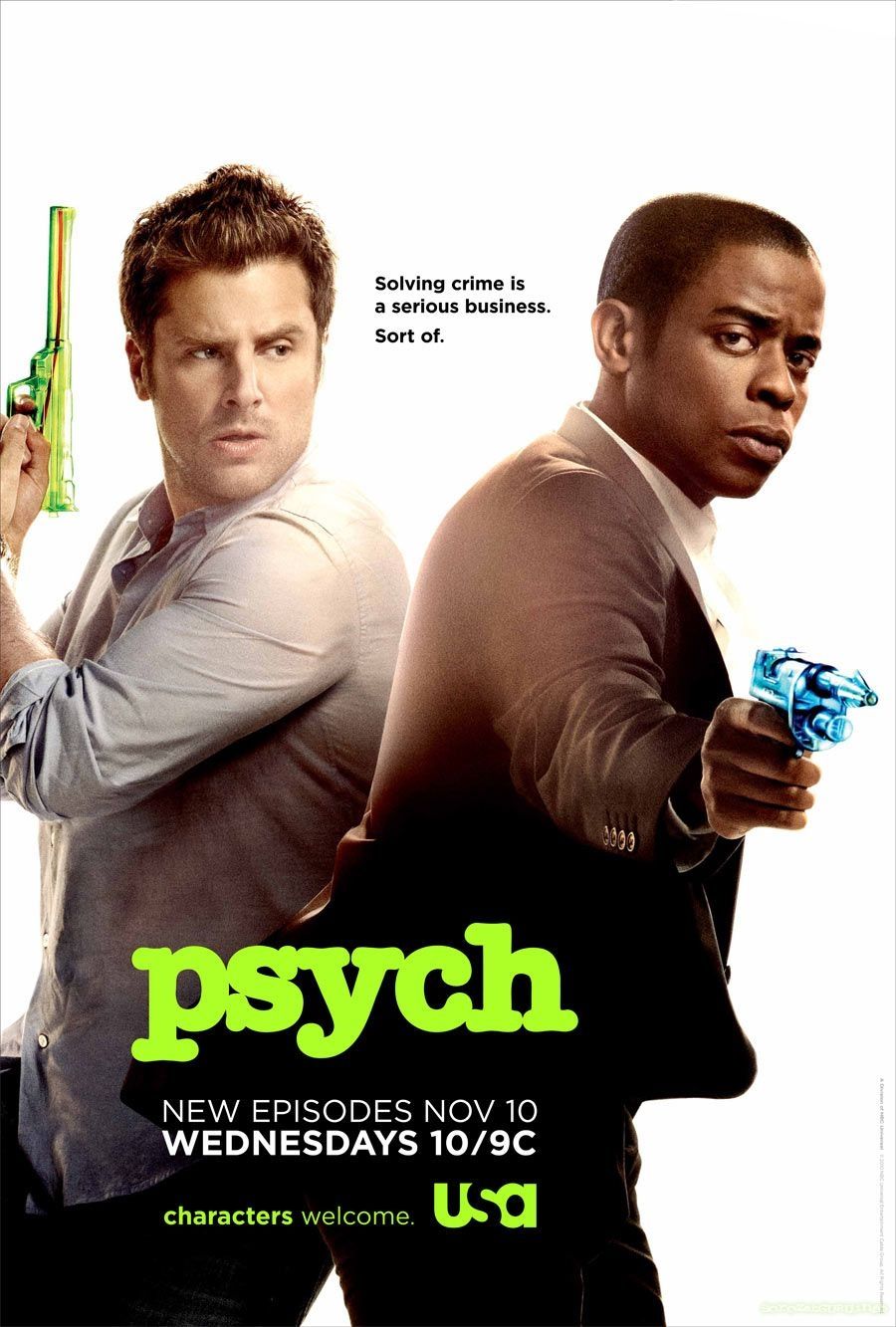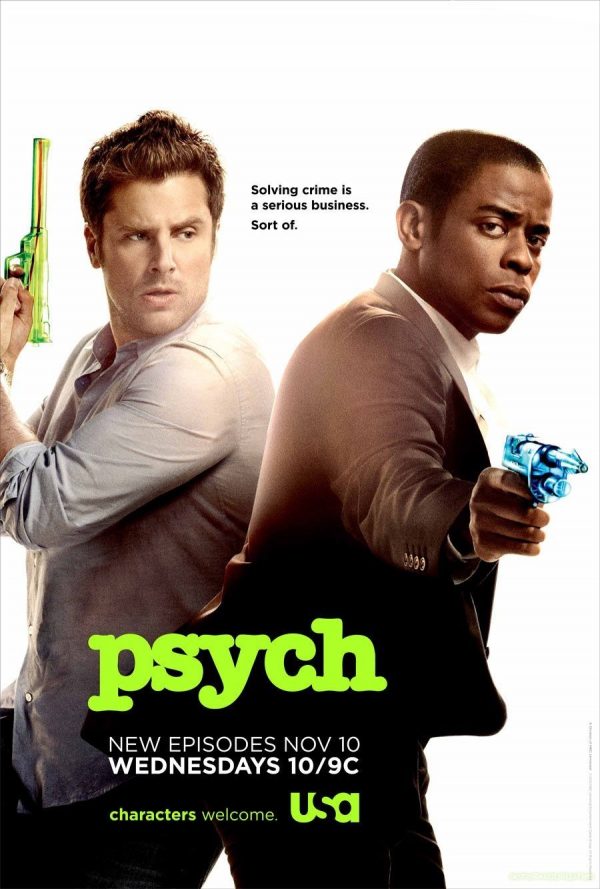 Watch Psych Trailer
Psych is the story of Shawn Spencer, who is gifted with an excellent memory and skills of observance. Thanks to his father, who had been a police officer, Shawn was always intrigued by detail. Shawn decides to work with the police on criminal cases by putting these qualities to use, under the guise of a psychic along with Gus, his best friend.
What starts as a situation of false accusation turns into an opportunity for Shawn, or does it? Spencer holds Gus, or Burton Guster, very dear to himself. The two are even comparable to Sherlock and Watson, only much funnier, much friendlier, and with a heightened bromance for the audience to fall in love with.
If you are eyeing shows like Brooklyn Nine-Nine, Psych is a great fit. Comedy, crimes, cops, and relationships are more or less the central themes. It is rated 8.3/10 on IMDb and 89% on Rotten Tomatoes.
---
2 Broke Girls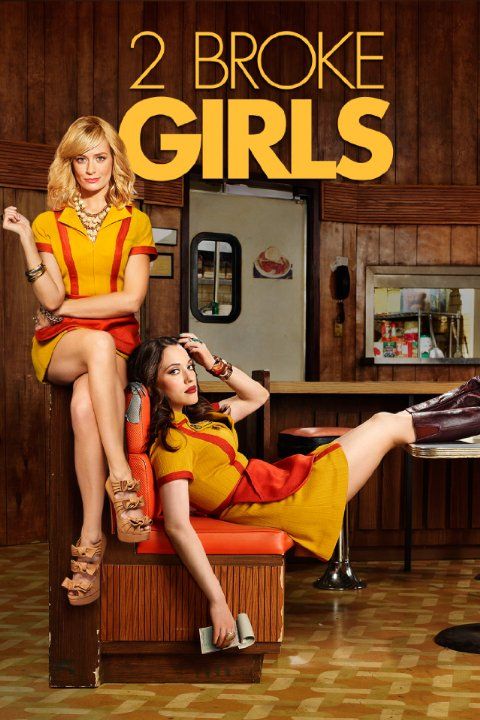 Watch 2 Broke Girls Trailer
Two starkly opposite protagonists caught in the same loop of being broke – 2 Broke Girls is the story of Caroline Channing and Max Black and their friendship. There is nothing similar between the two except the fact that neither has enough money. 2 Broke Girls tells their story as they explore multiple jobs to make a living, sometimes working multiple shifts and meet new people together.
Caroline Channing is a former multi-millionaire whose father ends up in prison due to a fraud case, leaving her with nothing except a few good clothes and a pearl necklace. Max Black, an orphan, is already accustomed to the hard ways.
She introduces Caroline to live in Williamsburg and gets her to work as a waitress like her in the same diner. Caroline, a Harvard graduate, dreams of setting up a business with Max, and together they embark on a fun, friendly ride.
2 Broke Girls is a must-watch if you are hunting for shows like Brooklyn Nine-Nine. The comedy, characters, relationships, and feel-good vibes of the show are attractive. The show has a rating of 6.7/10 on IMDb.
---
Suits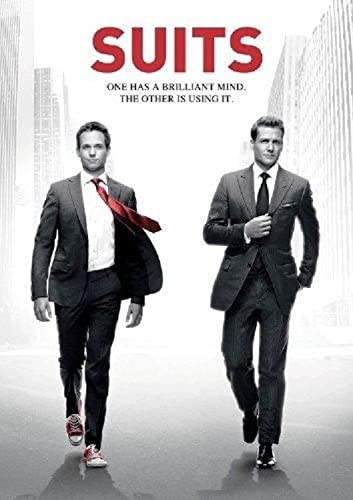 Watch Suits Trailer
The show needs no introduction. The American drama series has run for ten long seasons and has remained an audience favorite. The story follows Harvey Specter and Mike Harvey and their adventures as they solve case after case, being a part of a law firm.
The politics of the workspace and particularly of the profession of lawyers is highlighted. The show's witty comedy is sure to make you fall in love with it. The strong characters – Jessica Pearson, Louis Litt, Donna Paulsen – to name a few, are going to be absolute favorites.
Watch Suits if you loved Brooklyn Nine-Nine and you won't be disappointed. The show has a rating of 8.5/10 on IMDb and 90% on Rotten Tomatoes.
---
Conclusion:
This was a list of our favorite choices when it comes to TV series similar to Brooklyn 99. The show, appreciated widely for its witty humor and progressiveness, is about detectives, crimes, and investigation.
The main characters include Amy Santiago, Charles Boyle, Rosa Diaz, Terry Jeffords, Hitchcock, and Scully. The multiple Emmy and Globe-winning shows are also loved because of its portrayal of dysfunctional relationships, work-life chaos, and fast-paced story. The above-mentioned stories have something similar to say, don't you think?