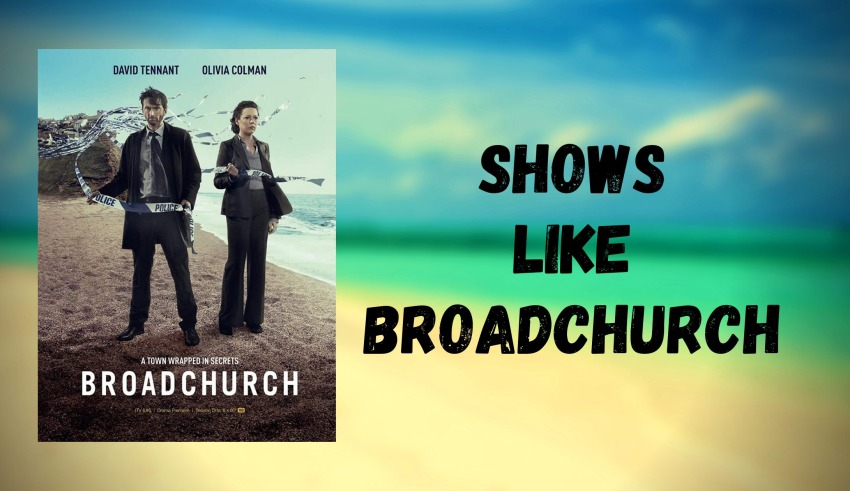 One of the few things that saved our lives during the pandemic were TV series. Some of us have watched new ones while others have discovered old gems hidden on Netflix, Amazon, Hulu and other online streaming platforms. Now, we cannot speak of the best series and not include Broadchurch on the list. Read the storyline of Broadchurch and if you find yourself loving it, we will offer you with 10 best shows like Broadchurch.
Broadchurch starts when a kid in a relatively smaller sized friendly English seaside town goes missing. A few days later, the body of the missing child was discovered. Hence, the search for the murderer began. A lot of family members, as well as town natives, go out with the same motive.
As the story progresses, we will witness how relationships which were once unbeaten, tear up. Ultimately it depends on the famous duo of investigators to do all the heavy work and find out who exactly did it. As this show is available on Netflix and other international platforms, it reaches a global audience and has gained a lot of fan following over the years, owing to its unique theme.
The funny thing with shows like these is its brief and immensely interesting plot which people finish within no time. However, if you are binge watching the show and run out of seasons to watch, don't worry! We have you covered.
If we look at the upcoming themes of TV series, the crime format is a popular one. So after finishing up with 3 seasons of Broadchurch, people are still very keen to learn about the new shows following the same theme. Here are some!
Here is the list of the 10 best Shows like Broadchurch To watch in 2022.
Beyond Evil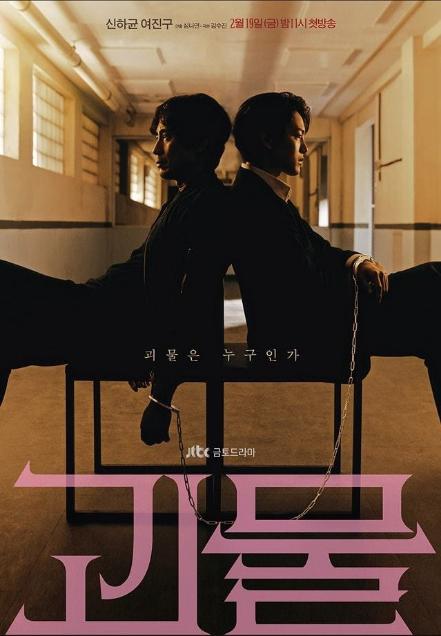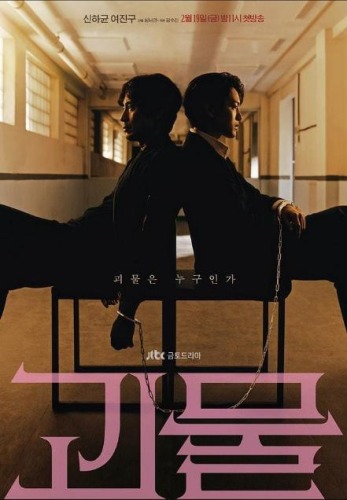 Available at Amazon Prime | Netflix
A fantastic instance of how to take an extremely simple plot and turn it into something you could have never imagined is Beyond Evil. This Korean drama can very simply be put in the top 10 best shows of all time.
Along with the brilliance of script, top notch acting, beautiful writing and innumerable number of plot twists, it has also been nominated for the 7 Baeksang Awards. If you look at it from outside, it apparently looks like a basic murder mystery.
The plot begins with a police detective named Dong-Sik. He is haunted by his sister's demise, 20 years back. A new series of murders have been found to be related with his sister's unresolved murder. This entire sequence of events is destined with the arrival of another junior detective Joo-Won. This newbie suspects that in reality Dong-Sik killed Yu-Yeon.
He is all set to gathering evidence to set the record straight. However, he finds out that everybody at Manyang substation is a tightly knitted family. Watch this crime thriller to find out more.
---
The Tunnel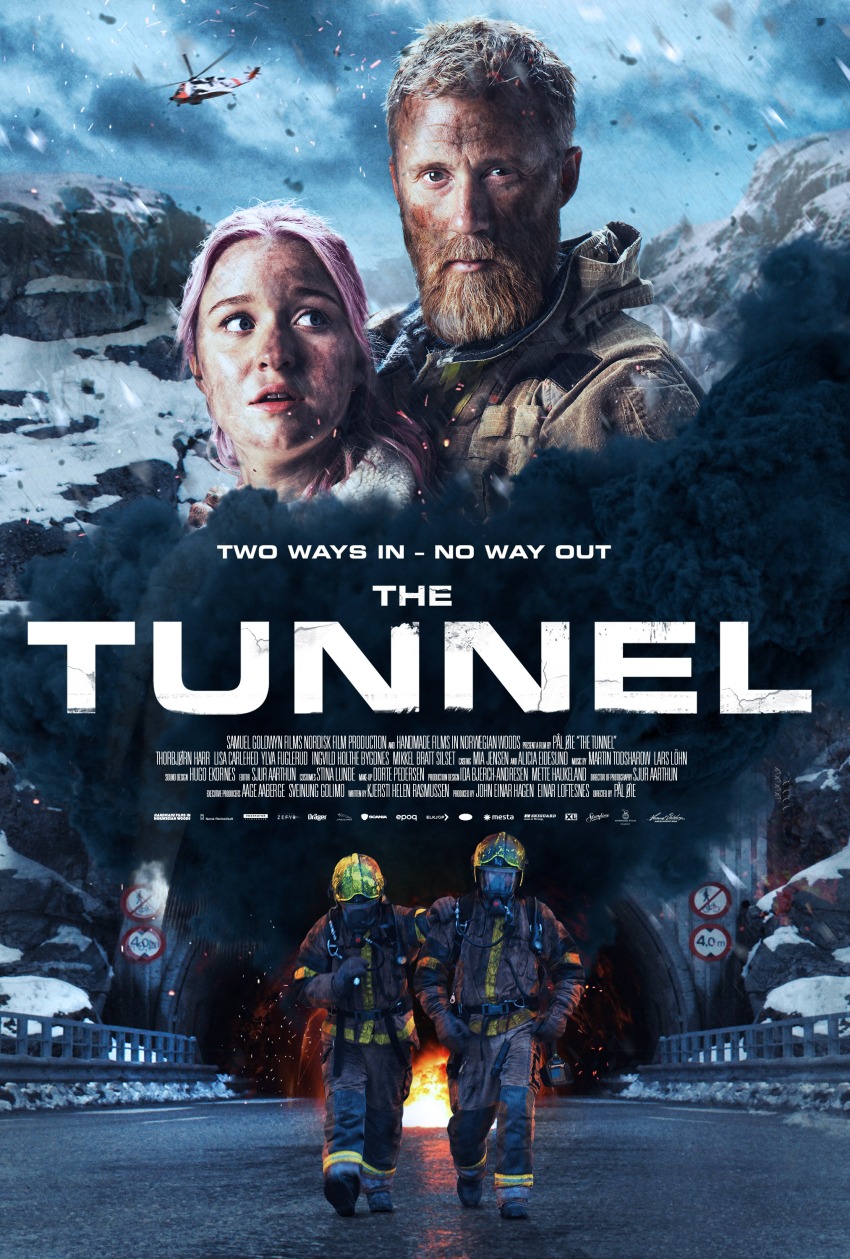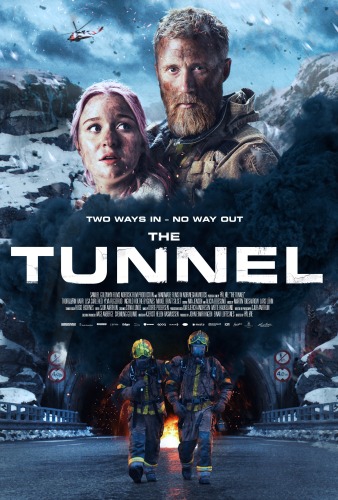 Available at Amazon Prime | Netflix
The Tunnel, not unlike Broadchurch, largely caters around the bonding between two agents working together. At it's heart, The Tunnel is nothing but an old school Thriller mystery. However, what makes the show stand out are its various characters and organizations. We are not gonna lie, the story does linger on for some time before getting to the main motto of the show.
The plot progresses when a French politician is found to be lying dead on the border that separates UK from France. When there is a lot of commotion going on, as to which country should be in charge of the case, finally it falls to a British man named Karl Roebuck and Elise Wassermann, a French woman.
Both of them team up together to investigate and solve the case. Even though it might seem initially that this one falls in the thriller category, there is a lot more involved with The Tunnel. Binge-watch to find out more!
---
Happy Valley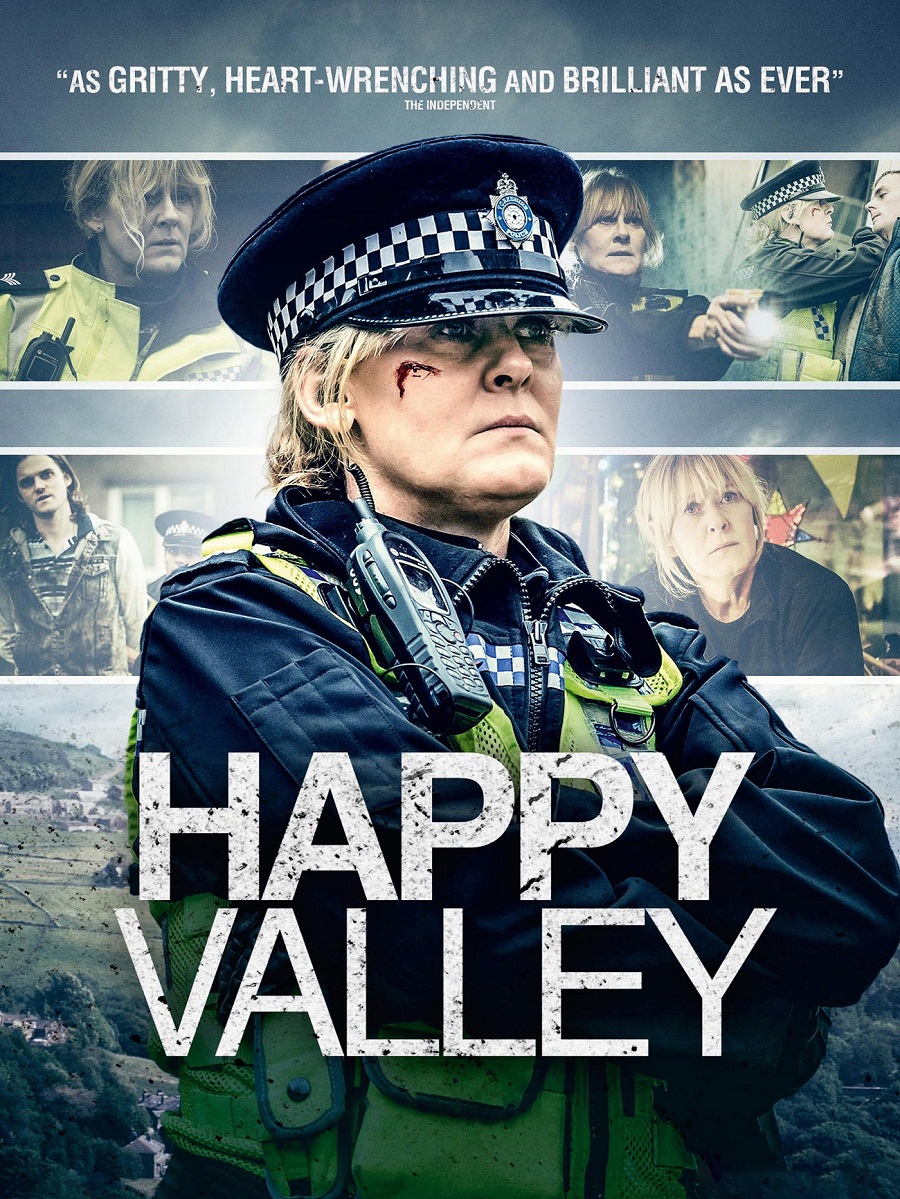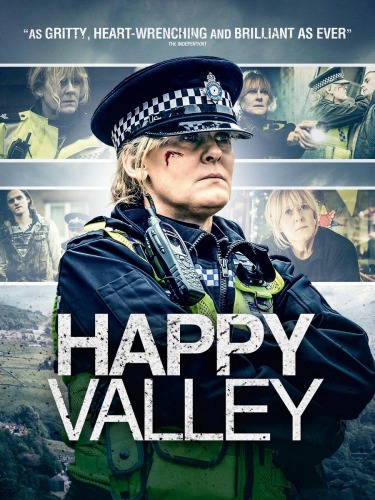 Available at Amazon Prime | Netflix
Another British based crime thriller that has made it to the list of best shows like Broadchurch is Happy Valley. This one does involve the story around Catherine Cawood, a head strong police sergeant from West Yorkshire. The story begins with Cawood still haunted by her teenage daughter Becky's suicide, which took place 8 years back. When you see Catherine in the show, you know that she is a woman with a plan and mission.
The story continues with Catherine finding out that the rapist who raped her daughter, before she committed suicide has been set free. She tries to find him, in order to seek vengeance. However, with the progression of the plot, Catherine's intention of vengeance becomes more like an obsession.
Keep watching the series to find out how this chase goes and unfolds that Tommy is also involved in another investigation of kidnapping a woman named Ann Gallagher. Catherine's determination and vengeance ensures that she tracks the suspect down before it's late enough.
This show also has another season, which starts 18 months after the previous series of events are over. A new crime scene, along the same lines unfolds. Happy Valley is famous for its relatable and determined characters, along with a drama that keeps us on the edge of our seat. Give it a watch and you'll definitely not be disappointed.
---
The Fall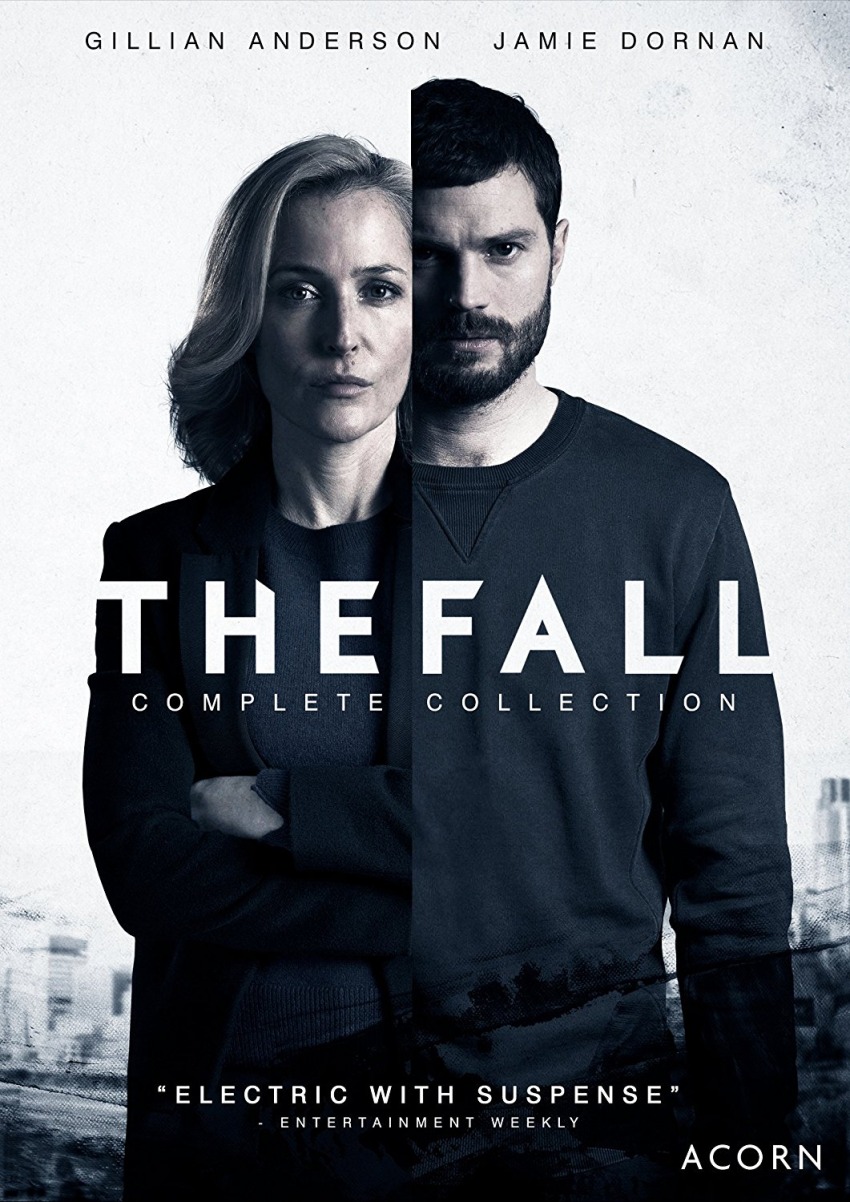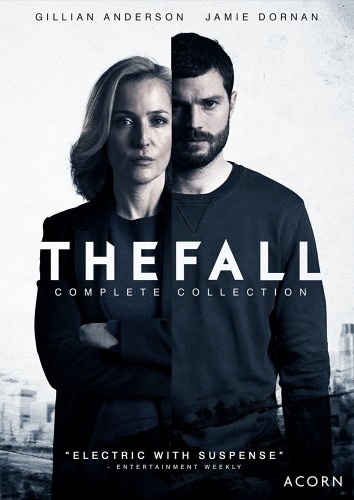 Available at Amazon Prime | Netflix
Next up, on the list of best shows like Broadchurch is a psychological thriller named The Fall. The story of The Fall circulates around two hunters. On one side, Paul Spector, a serial killer stalks his prey in and around Belfast. On the other side of this show, Stella Gibson, the Police Superintendent and a senior investigating officer works with her team to formulate a case, only to find out several other complications involved.
Along with the sheer brilliance of the story line, the show has excellent acting. This show is bound to keep you on the edge of your seat, dripping with tension. The trials and tribulations are all documented along the way.
The Fall has been termed as a wonderful series, however the finale of this show has jumped the gun, to an extent. In Spite of that, it is a quite engaging series to watch.
---
True Detective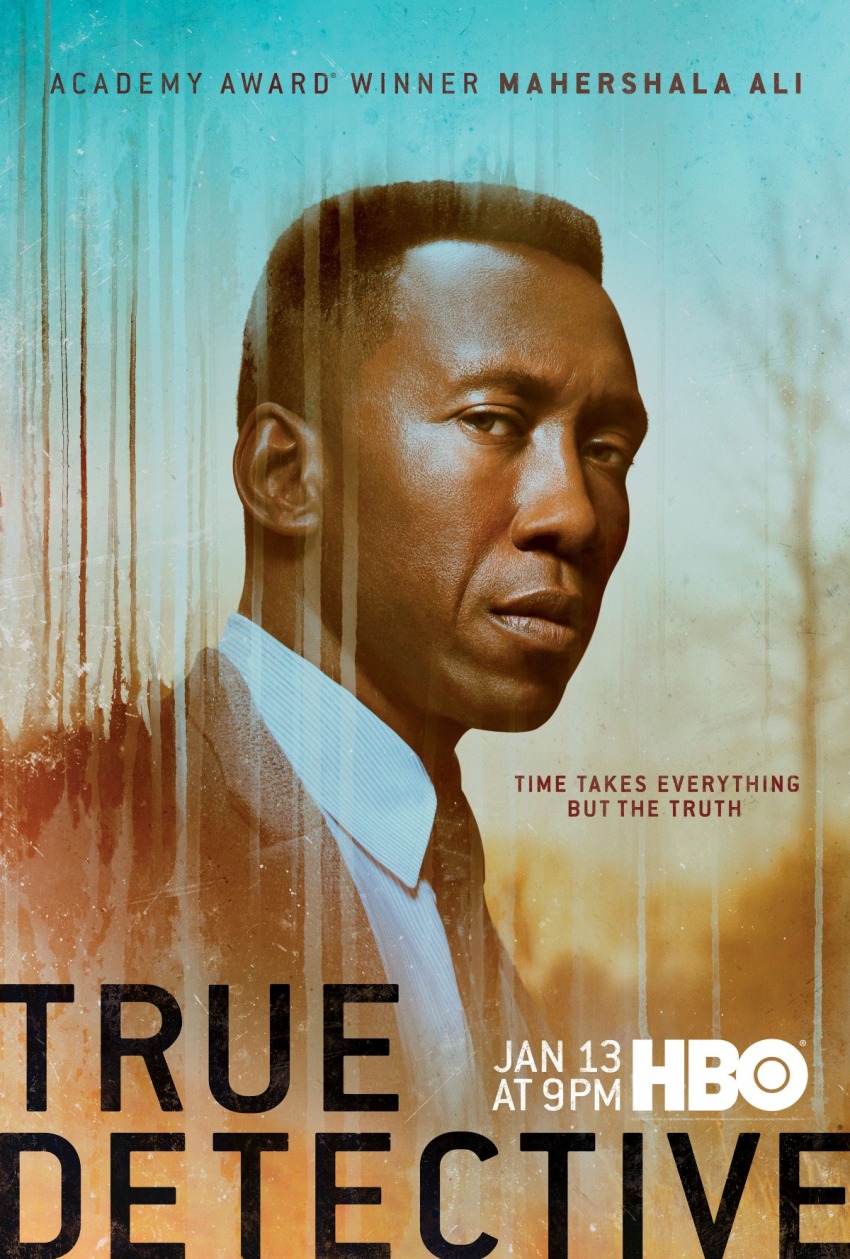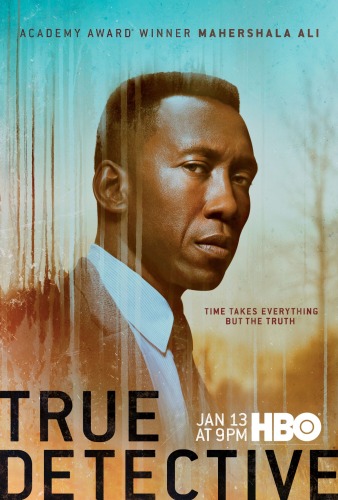 Available at Amazon Prime
One of the best crime drama mini series of all time is True Detective. If you go online and search for one of the 'best crime dramas', we can assure you that True Detective will pop up before you, and that too for all the right reasons.
True Detective centers a wide range of various investigations conducted by police. The series uncovers a variety of personal as well as professional secrets of people involved in this journey.
The first season of True Detective potrays a very uncommon murder set up that took place in 1995. This series shows a set up of 2012 and carefully merges and navigates through the various timelines to show us a crime scene with much clarity. Season 2 of True Detective caters around the lives of three officers being brought together after the occurrence of a strange event. Season 3 consists of the case of a person who is missing.
With Matthew McConaughey, Rachel McAdams and other supremely talented artists, True Detective has outstanding acting. The plot continues at a great pace and keeps things engaging till the end of time.
---
The Killing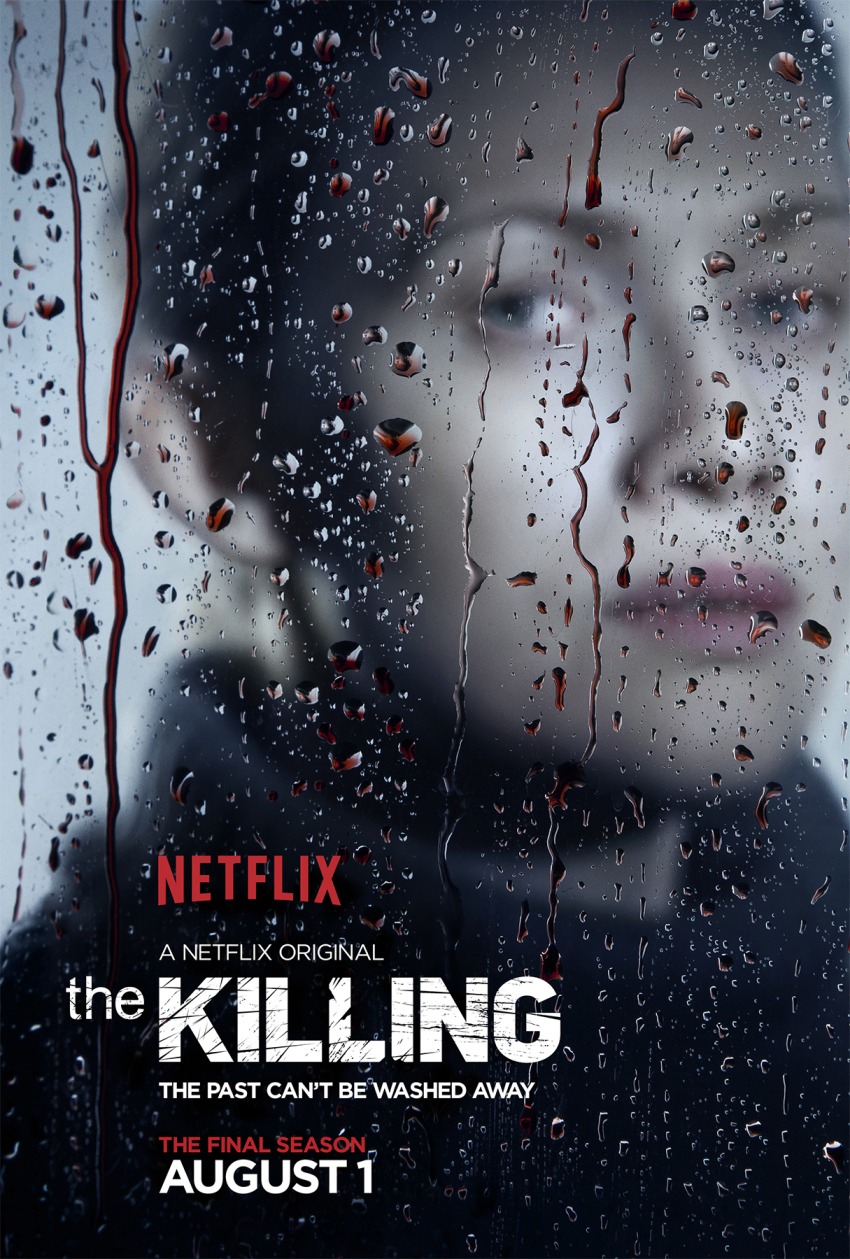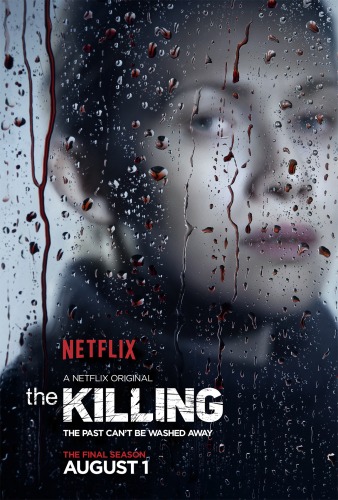 Available at Amazon Prime | Netflix
The Killing begins with Detective Sarah on her last day of job. While bidding farewell, she gets a call to visit a crime scene. There, in that field she finds a sweater covered in blood, which eventually leads to a crime murder investigation.
However, discrepancies start occurring when she is teamed up with Stephen Holder. Stephen is a young, smart and out of the book detective while Linden is the opposite. They both start to investigate the crime scene, after Holder is transferred from narcotics to figure out what is going on with the case.
The investigation gets looked at from different perspectives by these two widely different officers. However, in the process their relationship dynamic has also been explored. With top notch acting and great storyline, every other element is known to elevate the quality and beauty of this series.
---
Unforgotten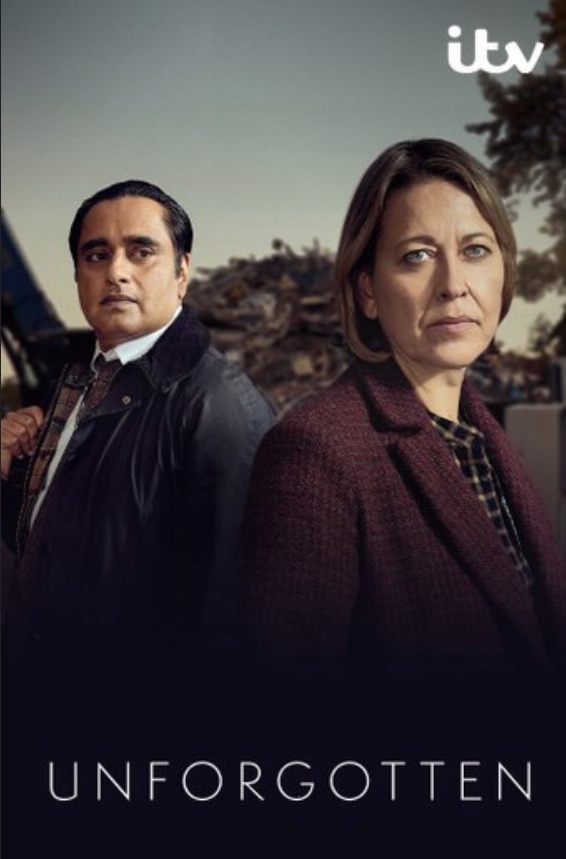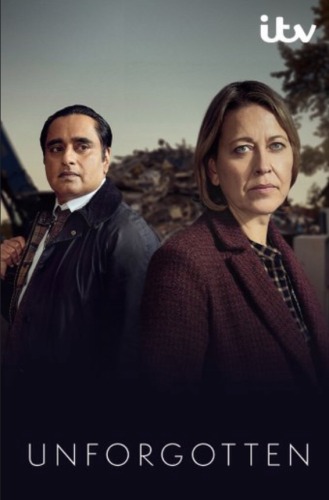 Available at Amazon Prime
With a much more go-by-the-rules way of investigating a crime scene, Unforgotten is an old British classic. It has the perfect blend of all the features that Broadchurch had. The series beautifully surrounds Cassie Stuart being involved in a number of cases, in every season.
The series starts out with a skeleton being discovered in the first season, in a cellar. That pushes Cassie to get the help of Sunny in order to put the pieces together.
With the progression of the series, more about the characters are being discovered. More focus and light are being put into the character's background and personal life. If you have enjoyed Broadchurch, then you are bound to thoroughly enjoy Unforgotten.
---
Mare of Easttown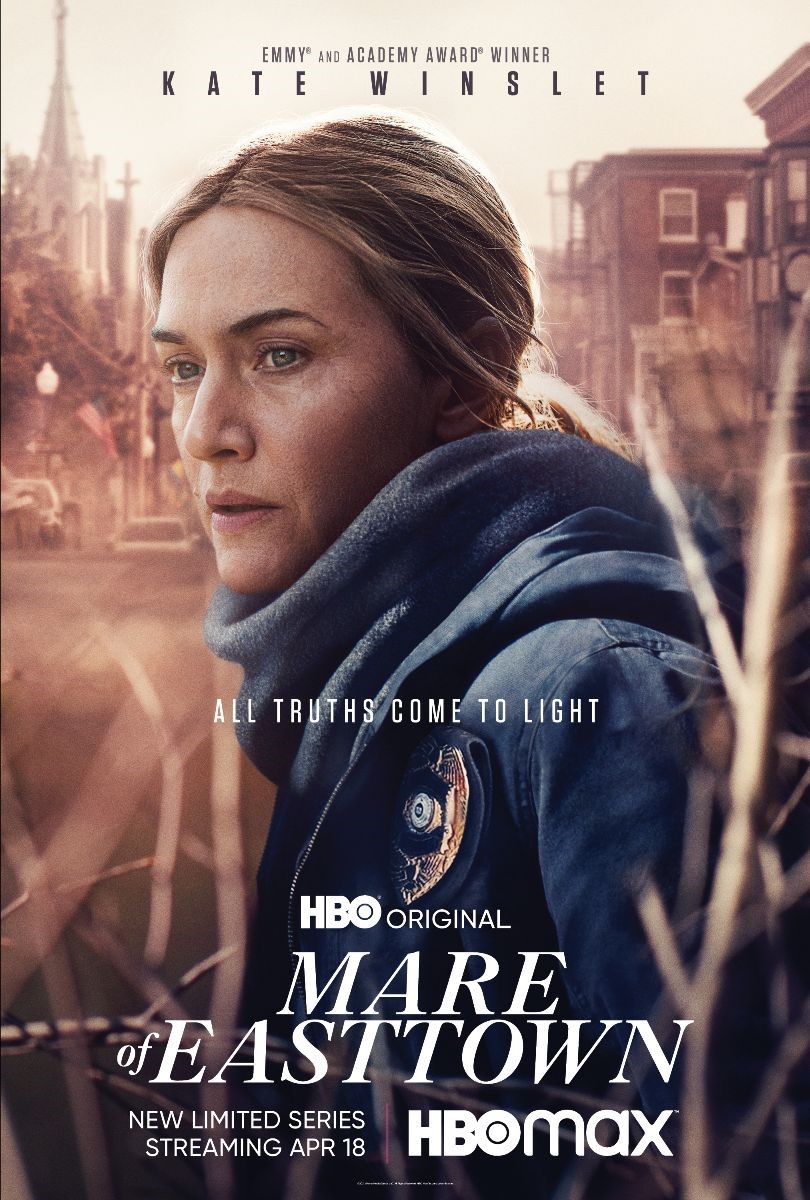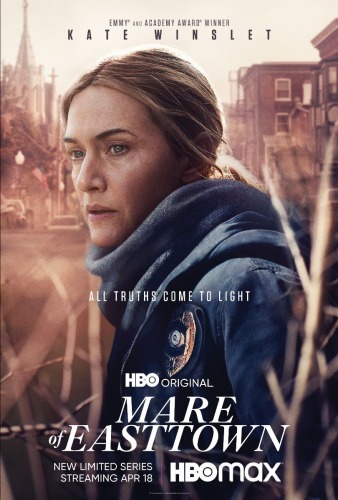 Available at Amazon Prime
Another fantastic series on the list of shows like Broadchurch Mare of Easttown. This is a typical crime scene drama, enhanced by the talent and beauty of Kate Winslett playing Mare Sheehan. This series is a complete win-win as it is one of the most engaging, absorbing and interesting crime drama thrillers to have existed.
Mare of Easttown, hails from Easttown- a tiny town in Pennsylvania, finds herself in a murder investigation when the Erin's body gets discovered in a stream. She goes onto to find out answers to questions like how did the body get there or whether it was suicide or a murder and so on.
---
C.B Strike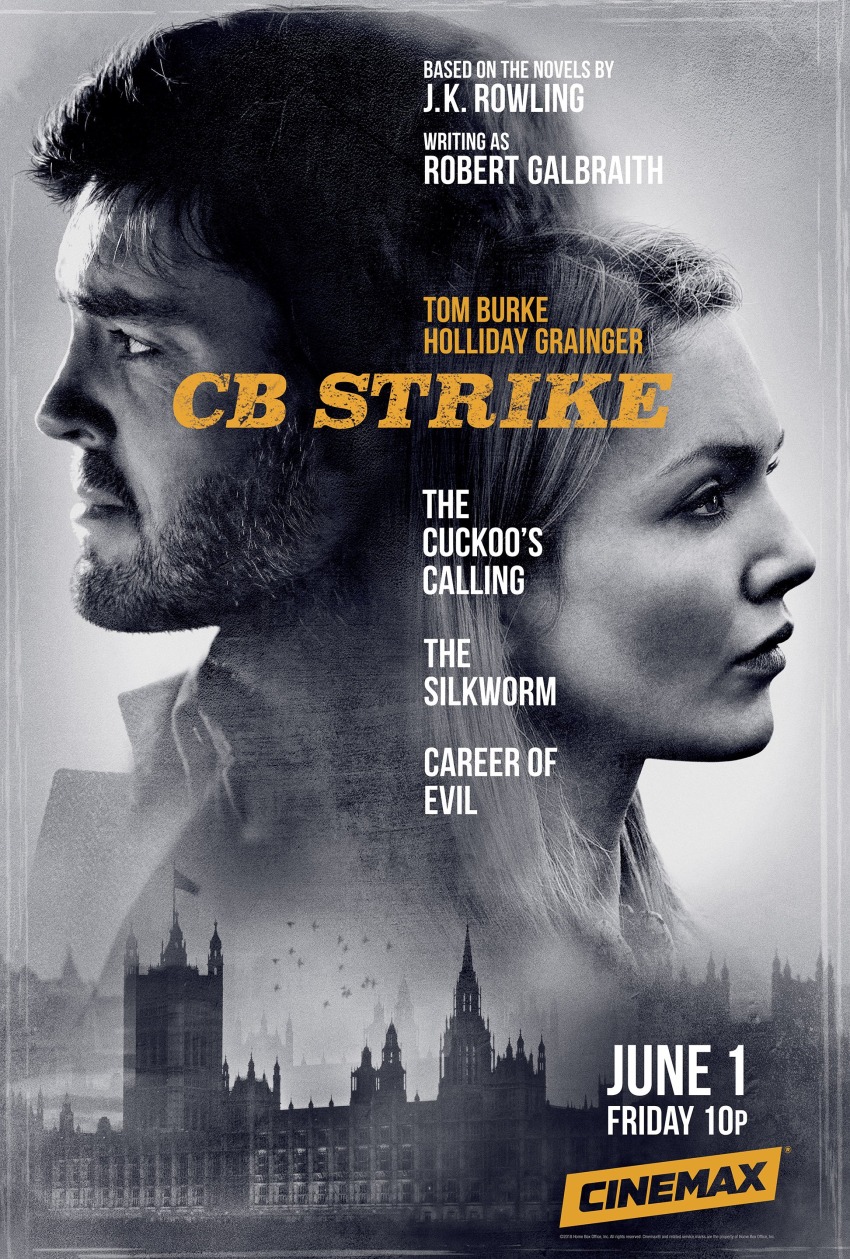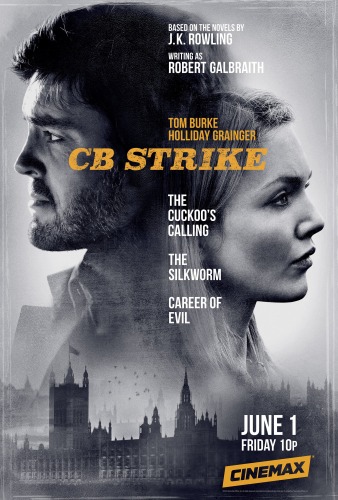 Available at Amazon Prime
Next up on the list of best shows like Broadchurch, we have C.B Strike. If we dig deep into the roots of C.B Strike, then it is nothing but a no nonsense crime drama. It features the main character of the show being tortured. In the first season, the entire commotion centers the unbelievable suicide of a young model.
The series does linger on a little bit before getting down to business, in the beginning. The chemistry between the two characters – private detective Strike and his assistant Robin is a treat to the eyes. Their relationship also helps in taking the show forward.
In the rest of the seasons, what one should look forward to is how they keep their relationship tied together, while handling different case dramas. Although most people take a liking towards Strike owing to his strength, there are a lot of layers to this character and the others.
---
Fortitude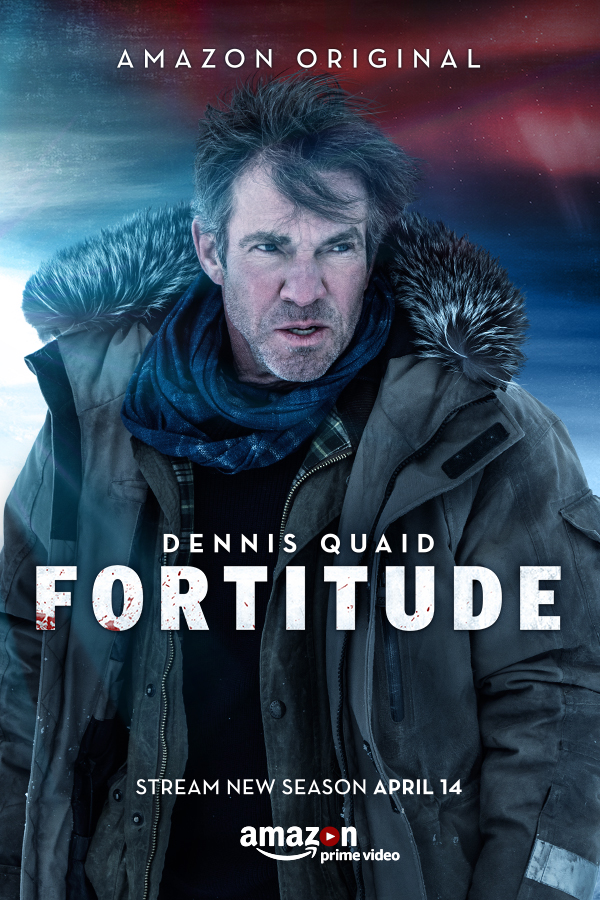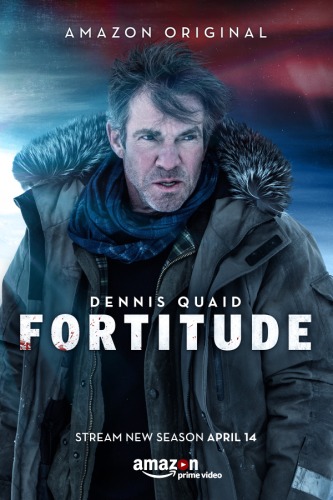 Available at Amazon Prime
If you are looking for a show like Broadchurch, in terms of tone and mood, then Fortitude is the one to turn to. This show has the correct mood, atmosphere and character. Fortitude is the name of the town that the story takes place in.
This town is surrounded by the beautiful scenery of polar regions and landscapes. This town stands alone as one of the most safe places to be in. However, a crime of extreme violence shakes the core of the community and everybody looks forward to figuring out who has done it.
This must watch series requires a little bit of patience before diving into it, as the show is about a lot more than what meets the eye. As you dive deep into it, the various aspects are going to reveal themselves.
Conclusion
Here we are at the end of this list. We have presented you with the top 10 best shows like Broadchurch. We have found out the best shows that have the same tone, atmosphere and storyline. Crime dramas or crime thrillers are always a lot of fun to watch, as they get our adrenaline rushing.
After a considerable amount of research, these are ones that have caught our eyes. So, get your favourite snacks and binge watch these series to find out which one is your favorite. Let us know if we have missed out on any and also your pick of the season!