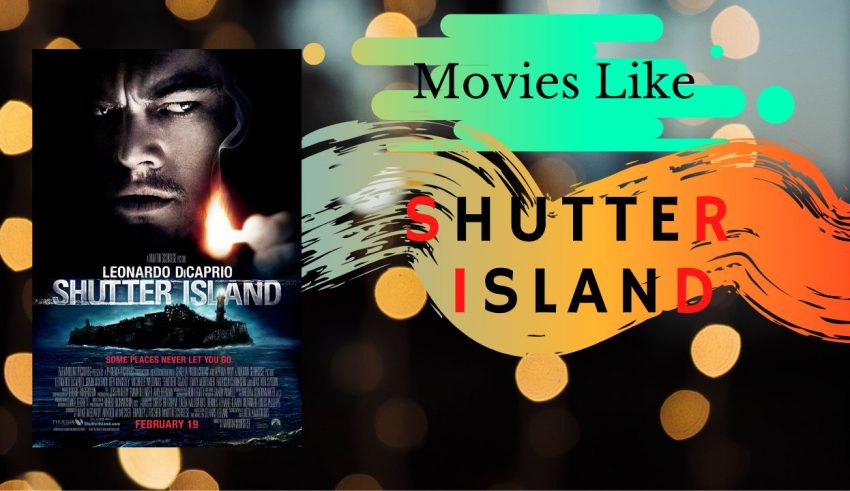 Did you love Shutter Island? Of course, the way it has mind fucked us all, it's a universal fav. Shutter Island is one of those movies that keeps you guessing until the end and then boom all your calculations get messed up. The ups and downs of a normal man's psychology made him look like complex and dark. 
From the suspense to mind blowing it has all the elements to go to your must watch list. For all the Shutter Island fans out there, here is our top 10 movies list that is like Shutter Island. Yes, no movie can ever replace the classic but our list can surely go to your next binge watch list.
Here is the list of Best Movies Like Shutter Island:
1. Fight Club: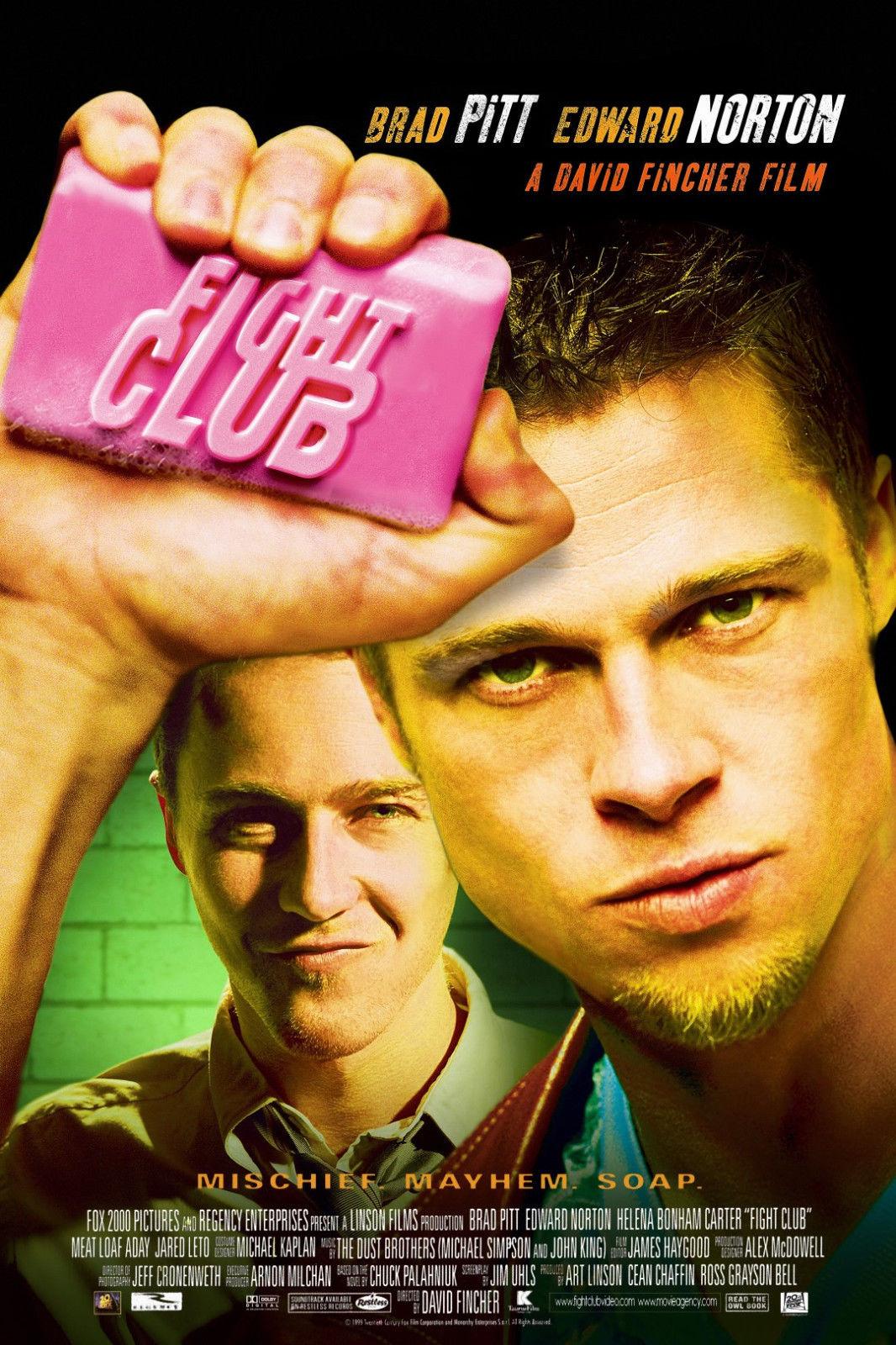 Available on Amazon Prime
If you have read Chuck Palahniuk's debut novel Fight Club, then you already have an idea about this movie. Similar to Shutter Island here too the lead character shows off his complex psychology and keeps us hooked to our couches. 
Brad Pitt is in his ever-charming personality of "Life is in deep shit, still acting like Brad Pitt". Having him already increases the potentiality of this movie par the mark. The title itself gives you the impression that it's all about fights. But hold on because there are a lot more.
From brawl, sex, high-intensity drama to dark twists. This movie has it all together. How the lead characters get into confusing and disturbing drama is a thing worth watching.
Related: Movies like Fight Club
---
2. Memento: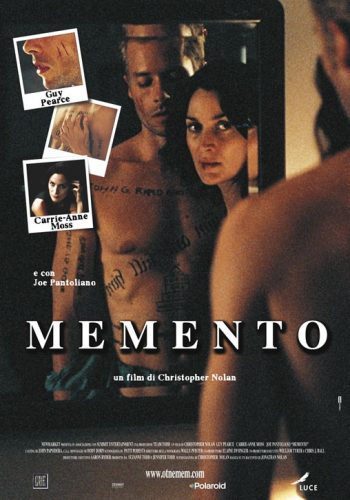 Available on Netflix | Amazon Prime
Christopher Nolan took the story of his dark themed movie Memento from his brother's psychological thriller book "Memento Mori". As we already mentioned the theme is dark you already guessed it is a complex, multi layered film.
The story revolves around an amnesia patient Leonard seeking revenge for his wife's brutal rape and murder. The story goes back and forth, from color to colorless playing with your mind till the end.
---
3. American Psycho:
Available on Netflix | Amazon Prime
Another film like Shutter Island that will mess your mind completely. By the time you finish watching American Psycho, you will struggle to differentiate between what is real and what not. Just like Shutter Island.
This multi layered movie starts with a "normal" man Patrick Bateman. He has everything a man wants, from wealth to popularity but has a dark personality. He is a satan inside who not only murders people mercilessly but also commits all other crimes with ease. But in the end, you will have to decide if you were watching a reality or hallucination.
---
4. Jacob's Ladder:
Available on Netflix | Amazon Prime
This movie is another beautiful portrayal of the struggle between real and unreal. Just like Shutter Island, Jacob's Island will keep you engaged, confused, thrilled, and touched till the end. Lead character Jacob is a Vietnam war survivor who comes to New York City to settle up his post war life. 
But his terrifying war experiences keep haunting him everyday everywhere. He struggles to cope up with real and hallucinations. Seeing (maybe hallucinating?) odd and horrifying people around him all the time makes him get into deadly situations again and again. Throughout the movie, you will find yourself a companion to Jacob's journey through turmoil and despair.
---
5. Black Swan: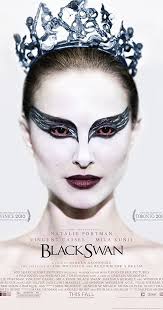 Available on Netflix | Amazon Prime
Do you think ballerinas are disciplined? I too think that. But Black Swan is a movie that will blow your mind completely showing you that the ballerinas can be disciplined in a dark theme as well. The story revolves around a young ballerina (Natalie Portman) who is auditioning for the role of White Swan in the ballet act Swan Lake.
Even though she is a tough competitor to her closest rival (Mila Kunis), she struggles to be better in the role of being a black swan.She gets into the reckless and evil role of black swan so deeply that it affects her reality. She turns into a black swan in real life while acting in the fictional ballet act.
Struggling to find the reality she gets into complex situations one after another. The struggle to find peace in her chaotic life will surely impress you.
---
6. Inception: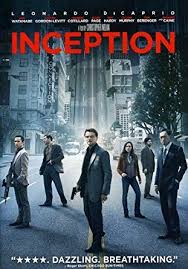 Available on Netflix | Amazon Prime
Think about a situation where someone enters your mind when you are sleeping and steal your ideas. It won't be that harmful to someone with no profitable ideas. But think the same is happening to you and you are none other than the president of the USA. Now that sounds a bit scary. But that is the story of Inception in a nutshell. 
Robb and his team enter into people's dreams and steal their ideas. No, not in the dreams of some common people dreaming about pizza or an extra holiday. But into the minds of the authoritative people of the society who have ideas worth millions of dollars in their minds. 
But the story takes a nail-biting twist when they are told to place an idea instead of stealing it. Take the President's idea being planted in his opponent's mind. Robb and his team upgrade their device despite knowing that they might get killed in that person's dream. Even a difference of a fraction of second can push them in the limbo state forever. What happens next? You gotta watch on your own to find out.
Related: Shows like Inception
---
7. Donnie Darko: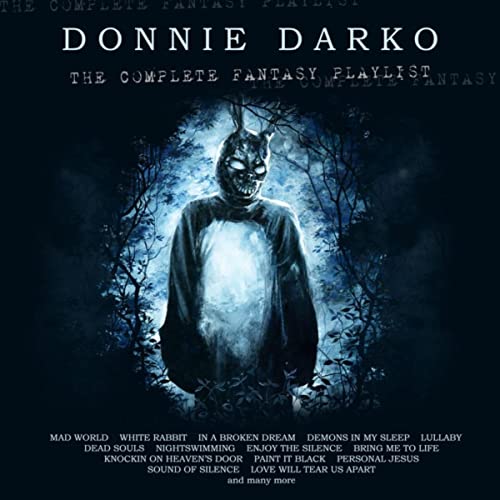 Available on Netflix | Amazon Prime
Do you want to watch a film like Shutter Island with a little more twist of science fiction? The Movie Donnie Darko is your best bet. Donnie is a teenager who finds out there is a copy of him in a parallel universe. This parallel universe was created accidentally and Donnie finds himself in the parallel world to save the real world.
He is Donnie Darko in the parallel world. But what is his nature here? He is reckless, dark, and above all, he is confused about his existence. The struggle of sane and insane has been depicted so beautifully that no matter how careful you are as a movie watcher, you gotta watch it, again and again, to fix your mind about what just happened.
---
8. Get Out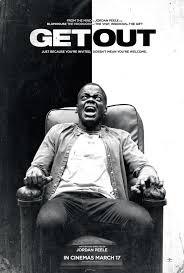 Available on Netflix | Amazon Prime
Next on our list, we have the Academy Award winner for Best Screenplay in 2018. Get Out is a masterpiece directed by Jordan Peele and a must watch for all movie lovers. This movie has a basic similarity and dissimilarity with Shutter Island. Let's talk about the similarity first.
Both movies show the struggle of reality and fiction beautifully. Both movies are based on the complex psychology of the protagonists.Coming to the dissimilarities, Get Out focuses on the effect of the protagonist's complex psychology on his particular race.
The story revolves around black photographer Chris Washington who finds himself in an unexpected and unfriendly environment while on his way to his white girlfriend's parents. This movie will not only keep you hooked on your couches till the end but also will touch you deeply by its hidden depiction of reality.
Related: Shows like Get Out
---
9. The Prestige: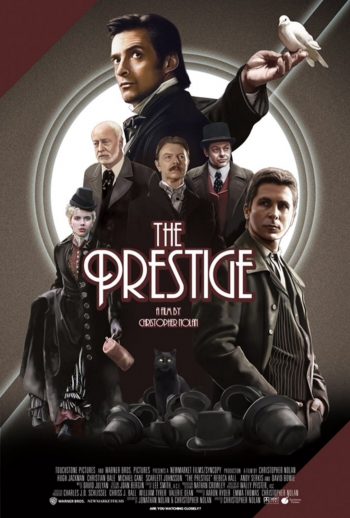 Available on Netflix | Amazon Prime
The Prestige is another massive hit by Christopher Nolan. The story goes through exciting ups and downs through the rivalry between two magicians. How a friendly competition becomes the battle for life is portrayed beautifully in this movie. While one messes up another's mind with illusions, the other takes revenge by turning the former's reality upside down.
It is well said that hatred brings nothing but sadness. The rivalry between the two lead characters turns them into criminals from two upper class gentlemen. You will be puzzled till the end no matter how hard you try to crack the clues. After all, Christopher Nolan is best known for unexpected twists and turns in his plots.
---
10. The Silence of the Lambs:
Available on Netflix | Amazon Prime
Reading the title you might be reminding Thomas Harris' best seller crime novel The Silence of the Lambs. Yes, you got it right, the movie is based on the novel itself. The Silence of the Lambs is another Academy Awards winner on our list and the third movie to get Academy Awards in all five categories.
Yes, you read it right. Academy Awards in the categories of the best picture, best actor, best actress, best director, and also the best writing adapted screenplay. The story revolves around murderer, cannibalistic, and psychopath yet charming psychiatrist Dr. Hannibal Lecter playing with a brilliant young FBI trainee Clarice Starling.
Clarice interviews Hannibal on her mission to arrest Buffalo Bill, who is another psychopath kidnapping and skiing women. To be honest, this film is not for the weak heart holders. Because from the acting to the visuals, everything is so perfectly presented that it comes up with a feel of reality.
So if you are confident enough that your mind will be in place till you finish watching the Silence of the Lambs, then this deserves to be on your next binge watch list.
---
Conclusion:
So that was our list of top 10 movies like Shutter Island. I know classic stays a classic no matter how many similar movies we point out. But I am sure our list will remind you of the story, twists, turns, and engaging nature of Shutter Island. If you want us to add some more such movies, feel free to add your thoughts in the comment section.