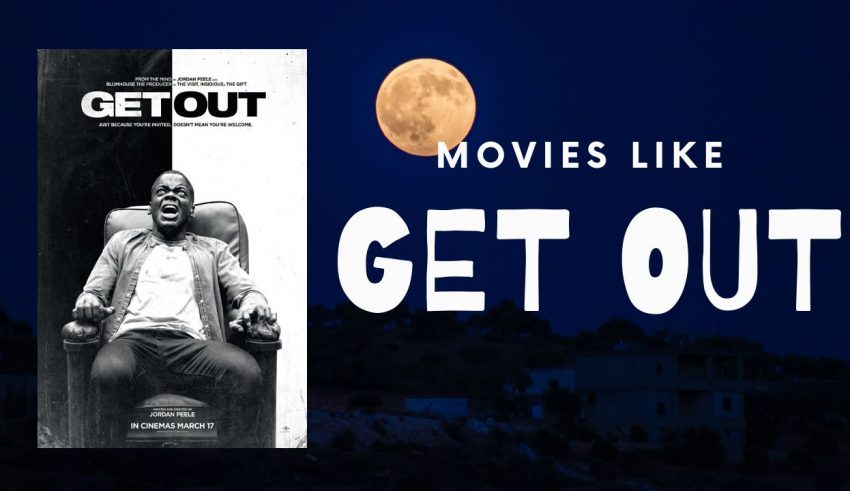 'Get Out' is one of the best 21st century horror drama films of all times. An American horror-thriller, mystery and suspense drama, the film was first released in 2017 and was the directorial debut of Jordan Peele. Starring Daniel Kaluuya and Allison Williams as the protagonists, the film presents the story of a young African-American man, who visits his girlfriend's parents upstate. 
Chris Washington is perplexed by the family's overly accommodating behavior. But at first, he brushes it off thinking of it as the family's nervous attempts to deal with their daughter's interracial relationship. However,  as the weekend progresses, a series of increasingly disturbing discoveries lead him to a truth, that he could have never imagined.
The film explores the underside of racial horror as it deals with a series of horrific revelations about Rose Armitage's family. The film earned both critical as well as box office success, grossing a worldwide net of $255.5 million. Check out below, some of the movies like Get Out to get your fill of horror drama films.  
Here are Some Best Movies like Get Out :
Being John Malkovich
Available on Amazon Prime 
A 1999 horror comedy film, Being John Malkovich A puppeteer discovers a portal that leads literally into the 'head' of the movie's protagonist John Malkovich, played by himself. Other than this, the movie stars John Cusack, Cameron Diaz and Catherine Keener in the lead roles.  
Puppeteer Craig Schwartz takes a temporary job as a file clerk on the '7th and a half' floor of a large office building, to meet his money problems. One day, while rummaging behind a cabinet, he finds a small door that leads, literally into the center of John Malkovich's mind.
And when they manage to do so, Craig and others use Malkovich's mind and body to act out some of their own fantasies. The movie outlines the metaphorical instance of taking control of someone else's body without their willing to do so.  
---
Bird Box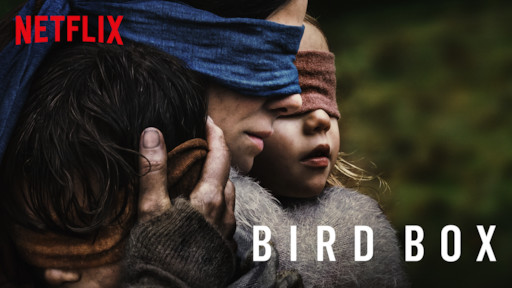 Available on  Netflix
Bird Box is a 2018 post-apocalyptic horror thriller movie, directed by Susanne Bier and based on the 2014 novel by Josh Malerman, going by the same name. It is about a woman, Malorie Hayes, played by Sandra Bullock, as she tries to protect herself and two children from malevolent supernatural entities that make people who look at them, go insane and commit suicide.
She carefully instructs them to never remove their blindfolds, failing which they will die. The film alternates between two stages of Malorie's story, separated by five years, until the two subplots intersect into a chilling climax.  
The film received the mixed critical appraisal. While some praised the movie for its true, intense fright, it also builds upon certain clichéd motifs, themes and sequences. Certain portals also accused the film saying that it never reaches its intriguing potential and eventually decimates to an average screen representation.  
Related: Movies Like Bird Box
---
Invasion of Body Snatchers

Available on Amazon Prime 
One of the best movies like Get Out, this film made its first appearance on the big screen in 1956. A science-fiction horror and a directorial venture of Don Siegel, this film is a classic example of the American genre of film noir that is used to cinematize the ideas of cynicism and sexual motivations. This movie has been adapted from the 1954 science fiction novel 'The Body Snatchers' by Jack Finney.  
The film's storyline concerns an extraterrestrial invasion that begins in the fictional Californian town of Santa Mira. Alien plant spores fall from space and grow into large seed pods, each one capable of reproducing a duplicate replacement copy of each human.
As each seed pod reaches full development, it assimilates the personalities and physical characteristics and even memories, of each sleeping human near it.
These aliens begin taking over human bodies, turning them into emotionless pod-people. Gradually, a local doctor uncovers this 'quiet' invasion and attempts to stop it. This sci-fi horror is also a political allegory highlighting the dehumanization and disillusionment brought about by the Korean War and contemporary totalitarian regimes. 
---
Night of the Living Dead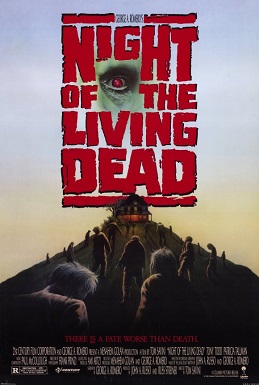 Available on Amazon Prime | Netflix
This film which was released in 1968, is a purely horror drama that rose much above conventional horror movies. Written and directed by George A. Romero, the story follows the arduous maul of seven people, who are trapped in a rural farm-house in western Pennsylvania. The farm-house is under assault by an ever enlarging group of cannibalistic, undead corpses. With visuals of dead hands clawing over on the screen and ravenous walking zombies, it is one of the most haunted movies like Get Out that sends shivers down the spine.  
The movie managed to perform extremely well at the box office attaining a commercial success grossing $18 million internationally. The movie also inspired several remakes by the same director. Film scholars have long regarded it as a cult classic, which speaks volumes for its success.  
---
Paranormal Activity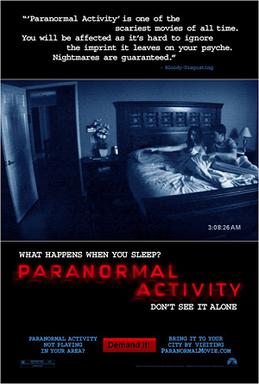 Available on Amazon Prime | Netflix
Paranormal Activity is a supernatural thriller and horror drama movie directed, written and produced by Oren Peli. Released in 2007, the film revolves around a couple, Katie and Micah, move into a new house in San Diego. This haunted house makes no secret of the fact it is not pleased with its new tenants. After several nights of loud noises and strange happenings, the couple sets up video cameras to capture the spirits that have been haunting them. They also set up an Ouija Board, but this only offends the ghostly spirits more.  
The film grossed a total of $193 million globally and became a cultural phenomenon shortly after its release. Frightening and freaky, it became one of its kind in the genre of supernatural horror, with each minute devoting itself to relentless horrifying surprise.  
---
Parasite

Available on  Netflix
Parasite is a 2019 South Korean black horror comedy film, directed by Bong Joon-Ho. The film is a social thriller and exposes some of the blatant truths of society, using elements of suspense, thriller and horror.
The poos Kim family struggles to barely make ends meet. Things quickly begin to escalate as they scheme their way into the rich Parks' lives. Masterminded by college student, Ki-Woo, the Kim children expediently install themselves as the tutor and art therapist in the Park household. Soon, a symbiotic relationship establishes between the two families.  
The Kims offer 'indispensable' luxury services, while the Parks unknowingly bankroll their entire household. When a parasitic, other-worldly interloper threatens the newly found comfort of the Kims, a savage, under-handed battle for dominance breaks out, threatening to destroy the fragile ecosystem between the Kims and the Parks.
Just as movies like Get Out, Parasite uncovers layered suspense stories, expose class hierarchies and implicit biases in race.  
---
Rosemary's Baby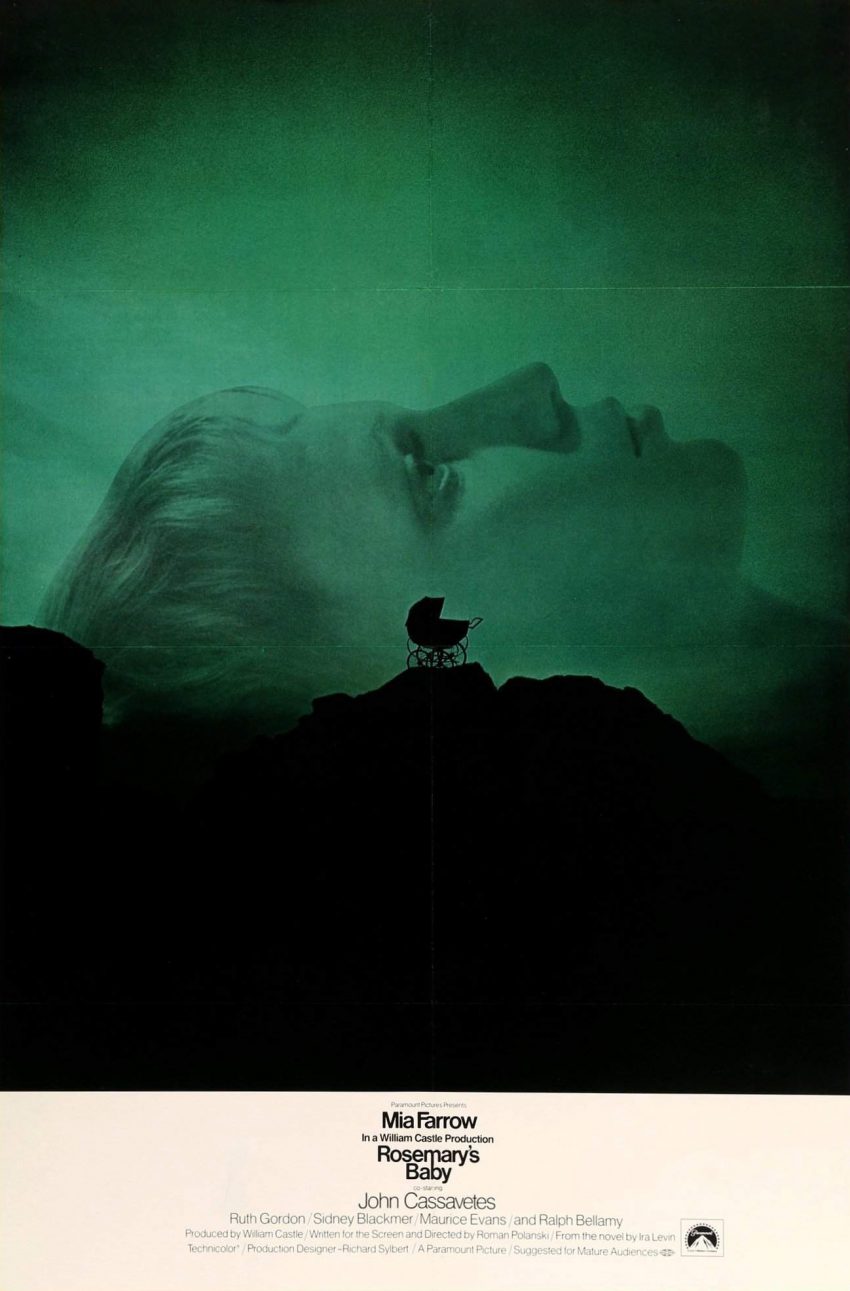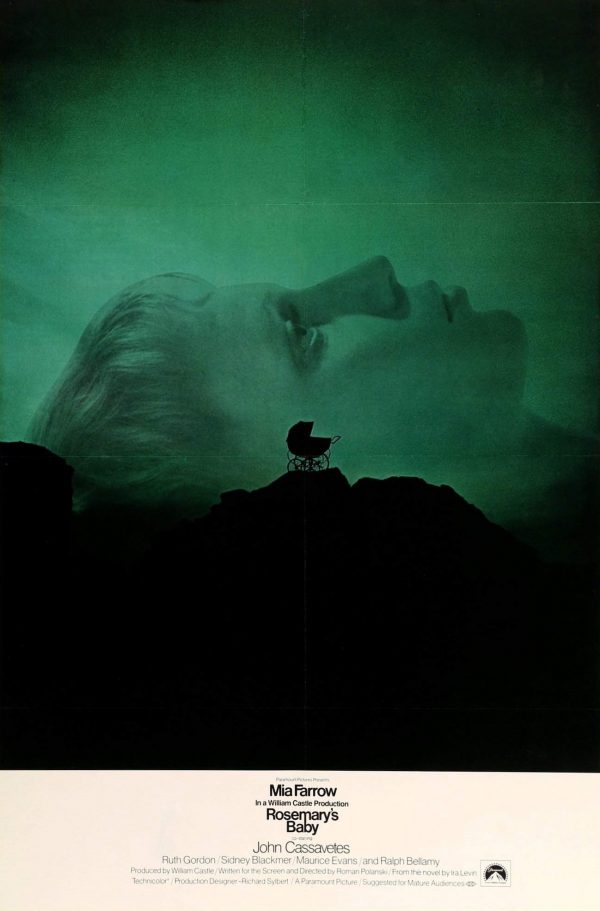 Available on Amazon Prime | Netflix
This is one of the movies like Get Out that takes horror to an altogether new level. Written and directed by Roman Polanski, this 1968 psychological thriller is the cinematic adaptation of Ira Levin's 1967 novel by the same name. It tells a deeply upsetting story with an exceedingly vulnerable protagonist, who cannot trust anyone around her, not even the child that has been growing inside of her.  
In a way, it also highlights the whole idea of a secret evil society that's just under everyone's nose just as in the film Get Out. It also deals with major issues related to paranoia, women's liberation, Christianity, and the occult. The film earned universal acclaim from critics and audience alike and won several awards  
---
The Blackcoat's Daughter
Available on Amazon Prime | Netflix
This is a Canadian-American psychological thriller and horror film directed by Osgood Perkins, that premiered in 2015. The film tells an intimate story of two school girls – played by Kiernan Shipka and Lucy Boynton – who get left behind at the boarding school. It turns out that the nuns there, are Satanists and what follows is a dark story about possession and sacrifice that unfolds in a non-linear way.
It is another of the movies like Get Out that elegantly explores how darkness is just quietly hiding beneath normalcy. There is also a subplot involving a troubled young woman, played by Emma Roberts. As the film reaches its conclusion, the two storylines intersect into an unforgettable and equally horrifying climax.  
Despite the common motif of girls stuck in peril, the film avoids cliched depictions. This is one of the reasons why the film garnered favorably positive reviews from the critics. Most appreciation of the film was targeted towards the brilliant cast performances.  
---
The First Purge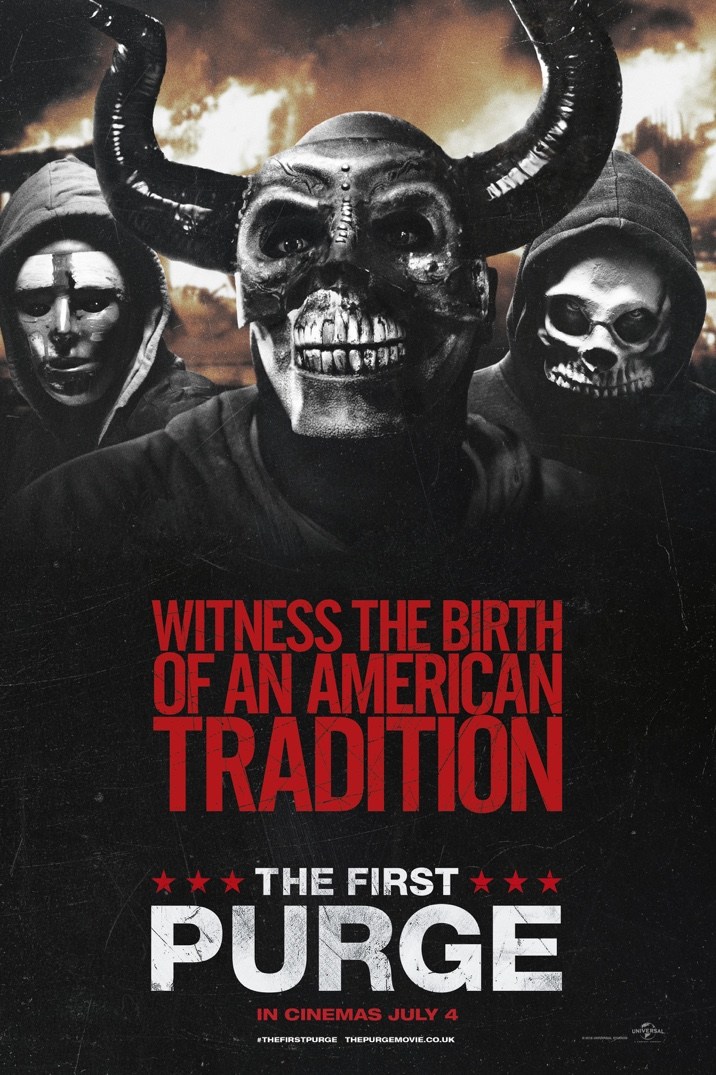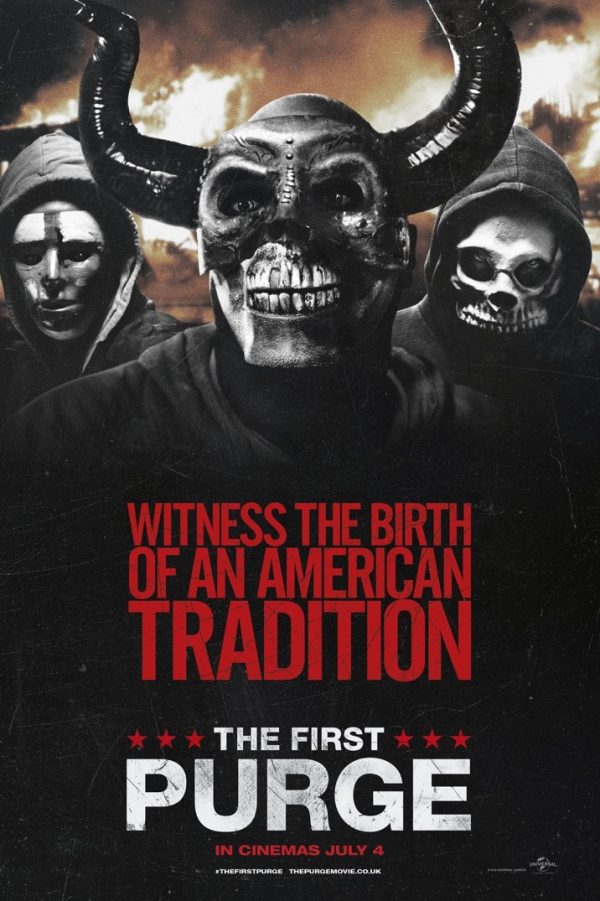 Available on Amazon Prime | Netflix
Directed by Gerard McMurray, The First Purge is a dystopian horror drama and thriller, which was first released in 2018. To push the crime rate below one percent for the rest of the year, the political party, New Founding Fathers of America, experiment with a sociological theory, that lets people vent aggression for one night in an isolated community. But, failing the plan, the violence of the oppressors meets the rage of the marginalized; the contagion of aggression explodes from the trial city's borders and spreads across the nation. 
The film serves as a prequel to the The Purge film sequence. The film highlights how the evil elite classes use 'purge day' to murder those that they deem unworthy to exist in society. These are usually people with low incomes, criminals, and minorities. The film is a horrifying exploration of the rich and powerful, creating a system to abuse and murder those they see as less than human. The film was a great success and managed to bag $137 million net worldwide.  
---
The Invitation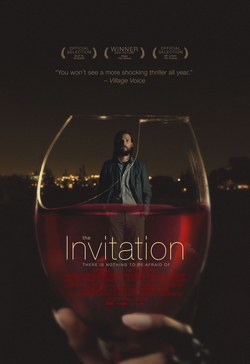 Available on Amazon Prime | Netflix
Another American horror drama and psychological thriller, The Invitation premiered on screen in 2015. It was directed by Karyn Kusama and received generally favorable reviews from the critics and audience alike. The plot unfolds as Will – responding to an invitation from his ex-wife, Eden – brings his girlfriend to a dinner party.  
Amid Eden's suspicious behavior and her mysterious other guests, Will becomes convinced that his invitation was extended with a hidden agenda and ulterior motives.
Unraveling in the Hollywood Hills on a mysterious, dark evening, the film manages to blur layers of mounting paranoia, mystery, and horror, until both Will and the audience are sure what threats are real or imagined. As the story progresses, the spooky present uncovers old wounds and Will discovers the mysterious truth of his son's death. 
---
The People Under the Stairs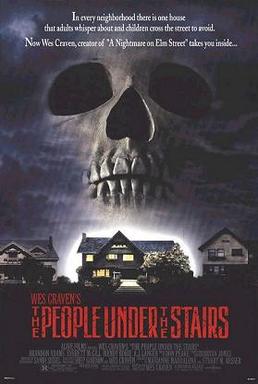 Available on Amazon Prime 
A 1991 horror comedy film, The People Under the Stairs was written and directed by Wes Craven. The story of the film took inspiration from a news story of the 1970s, in which police discovered two children trapped in a house inadvertently as they attempted to catch hold of burglars.
This movie, which stars Brandon Adams, Everett McGill, Wendy Robie, and other acclaimed actors, follows a similar storyline of a young boy and two adult robbers who become trapped in a house belonging to a strange couple after they break-in to steal their collection of rare coins.  
The film received mixed reviews from the critics but managed to earn commercial success, grossing a whopping amount of $31 million. It was much praised for its satirical depiction of capitalism, class warfare, and gentrification. The film also bagged the Special Jury Award at the Avoriaz Fantastic Film Festival.  
---
The Wicker Man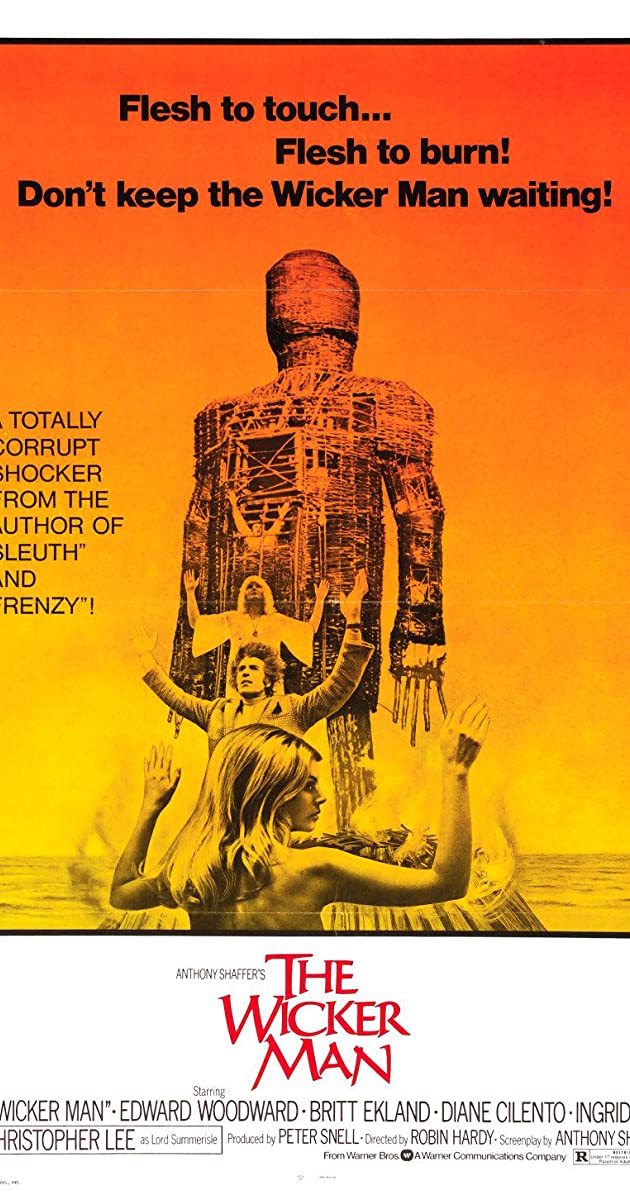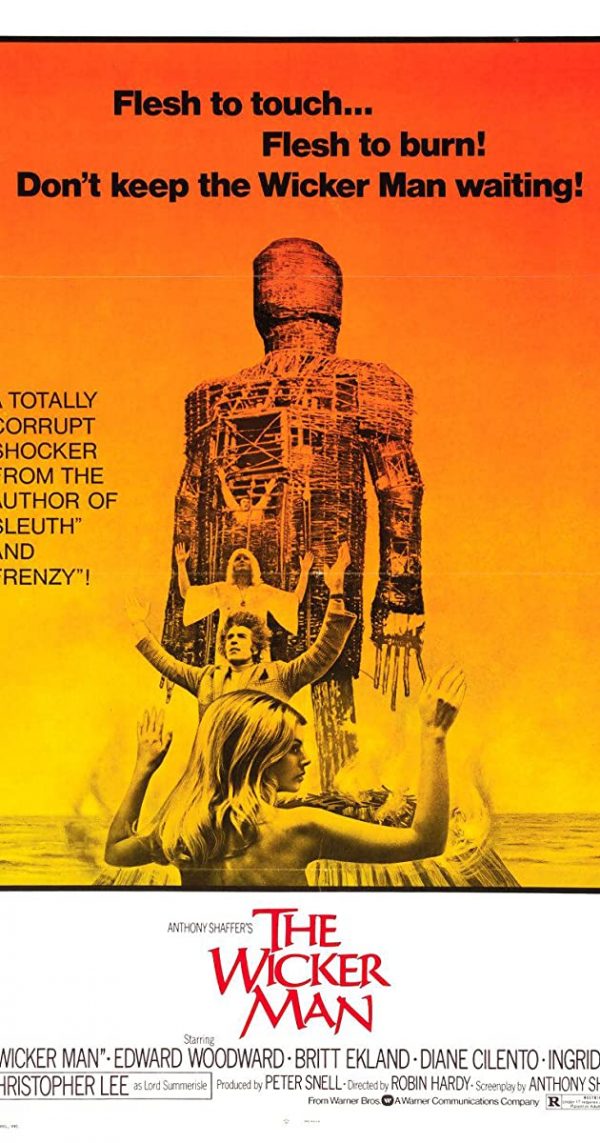 Available on Amazon Prime | Netflix
The much-acclaimed 1973 movie, The Wicker Man is still looked upon as a classic and one of the ultimate horror films that look at cults and sacrifices. Much similar to movies like Get Out, it features a simple quest for knowledge that spirals out of control; an innocent individual is turned into an unsuspecting victim for a warped society. The Wicker Man is full of disturbing visuals, a creepy atmosphere that never subsides, and a fantastic ending that does not hold back reality.  
Inspired by the 1967 novel 'Ritual' by David Pinner, The Wicker Man's storyline centers on the visit of Police Sergeant Neil Howie to the isolated island of Summerisle, in search of a missing girl.
Neil, who is a devout Christian, is appalled to find that the inhabitants of the island have long abandoned Christianity. Even decades and years after its release, the film is highly regarded among the audiences and critics alike for splendid performances, witty storyline, and intelligent horror and thrills.  
---
Under the Skin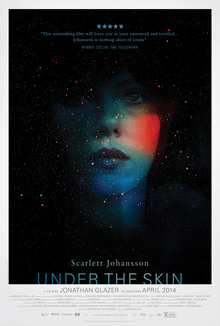 Available on Amazon Prime | Netflix
This movie is like the creepiest fish brought out of water! It is based on the 2000 novel by Michel Faber. Starring Scarlett Johansson in the lead role and directed by Jonathon Glazer, this film is one of the most thrilling sci-fi horrors of all time.
A voluptuous other-worldly woman of unknown origin played by Johansson, drives around Scotland in search of isolated, unsuspecting and forsaken men, luring them into her van.  
These men are seduced, stripped of their humanity, and sent into another dimension where they are nothing more than a piece of flesh. The film explores the human existential condition from the viewpoint of an unforgettable, brilliant heroine, who becomes too comfortable in her 'borrowed' skin until she is abducted into humanity with devastating results.
The film acquired much critical acclaim, however, failed to garner enough commercial success with a net of £5.2 million.  
---
Unfriended Dark Web

Available on Amazon Prime | Netflix
Directed by Stephen Susco, this is a misanthropic horror film about hapless youngsters who are cyber terrorized. The movie follows the story of a group of teenagers, who are unwittingly thrust into the depths of the dark web. They soon discover someone – in actuality, a group of cyber-criminal hackers – has been watching their every move and will go to unimaginable lengths to protect the dark web. Interestingly, the entire film takes place on a MacBook screen, which lends a cyber gaze to the film as a whole.  
The movie became an exposé of shady chat rooms and the dark side of the teeming online world. The film received generally appreciative reviews and by the end of its theatre screenings, the film grossed $15.1 million worldwide against a production budget of just $1 million.  
---
Us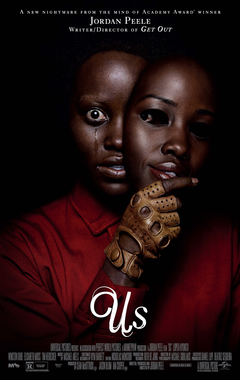 Available on Amazon Prime | Netflix
One of the most strikingly similar movies like Get Out, Us is also a directorial venture of Jordan Peele. The film, which was first released in 2019 managed to gross about $255 million worldwide against a production budget of $20 million. The movie follows the story of Adelaide Wilson, played by Lupita Nyong'o, who goes for a vacation with her family.  
Things become twisted as she encounters a doppelganger version of herself – one that she had come across as a child. The doppelganger version of Adelaide also has a family that mirrors the real Adelaide's.
The two families enter into a full-blown battle to occupy the space of the living. The film follows Peele's characteristic style of making movies that make us think, to confront the darker side of human existence, and to acknowledge the fainter truths of the African-American experience in the US.  
---
Conclusions 
So, what are you waiting for? Binge-watch these thrilling horror movies like Get Out. Rare as they might be, these films are sure to have you hooked, from the start to the last. With unexpected twists, enchanting fantastical happenings, and horror that will send chills down your spine, these suspense and mystery thrillers will definitely take you a fiery roller-coaster of utmost horror.