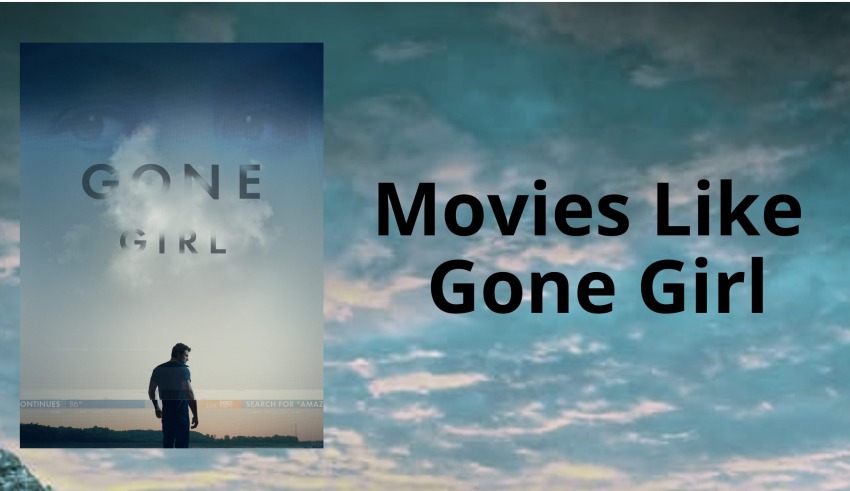 Have you watched Gone Girl? There are several reasons why Movies Like Gone Girl is one of the best crime thrillers out of all. First, it has an intense, twisted plot with an unforgettable climax. Second, the movie has done complete justice to the novel and finally, the incredible star cast brings the story alive. For those who are unaware of this movie, Gone Girl's story follows a series of mysterious events that surround the character Nick Dunne, husband of Amy Dunne and the prime suspect for her disappearance.
Right after its release, the movie destroyed the box office prediction. It won multiple awards in almost all categories. If you haven't watched Gone Girl yet, you must definitely give it a try! And for all those viewers who have finished watching it and are looking for an excellent alternative, we have a lot of movies lined up for you.
Check out our list of 15 best movies like Gone Girl that will not disappoint you at all. 
The Girl with the Dragon Tattoo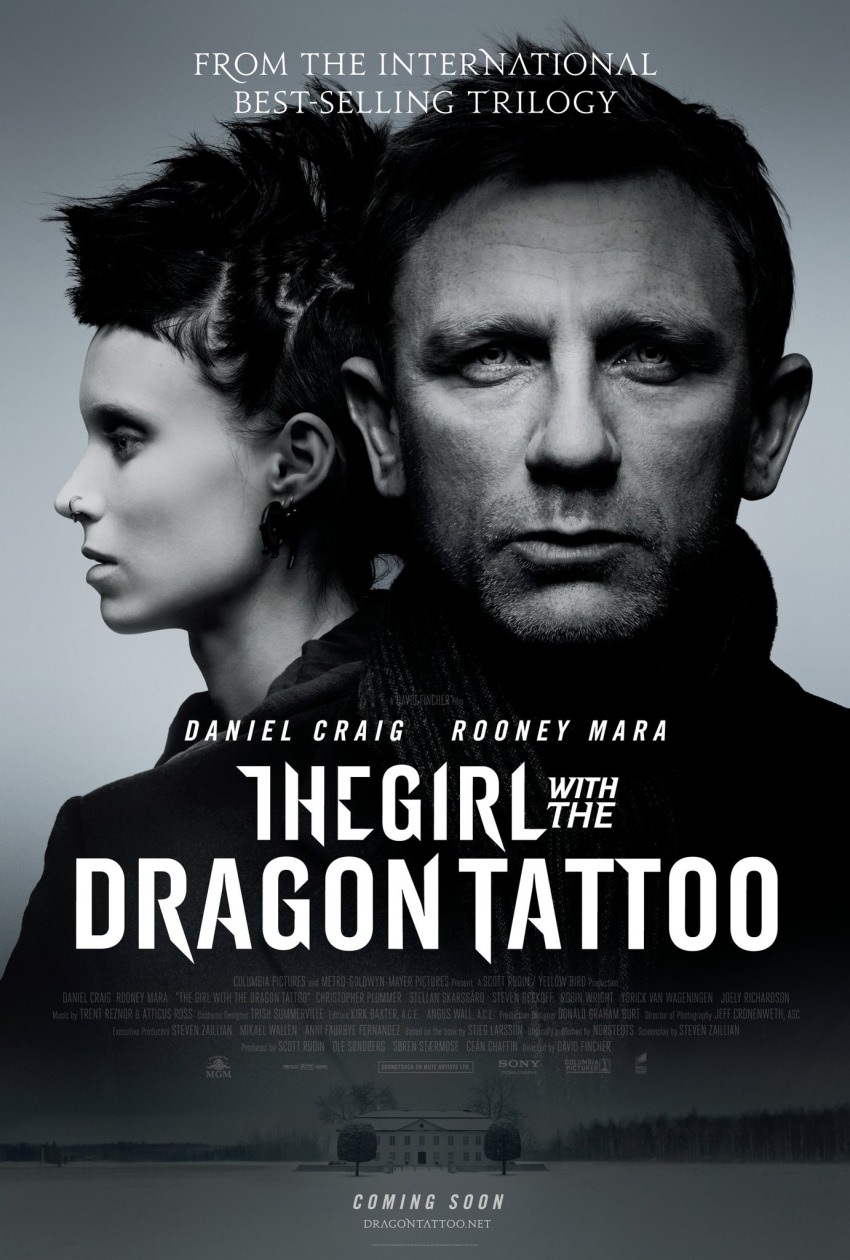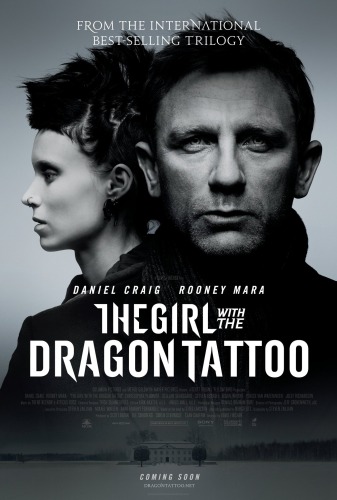 Available at Amazon Prime | Netflix
First up on the list, we have The Girl with the Dragon Tattoo. The original Swedish version of this movie gained a huge following just after its release in 2009. The English remake was released in 2011, which surprisingly outshined the original one in many ways. It is one of the most well-presented and well-acted movies in this genre.
David Fincher's version of The Girl with the Dragon Tattoo is more visually appealing. The huge budget helped a lot to showcase the beautiful sceneries of Sweden and the gloomy winter weather.
The movie tells the story of Michael Blomkvist, a journalist who is investigating a case of a woman who disappeared 40 years ago. He drives around the roads of Sweden to find out what happened to her. But will he ever be able to get to the end of the case?
This movie may take some time to get in the groove, but it delivers a lot more than you would expect. With some convincing acting and amazing cinematography, this movie is worth a watch.
---
Basic Instinct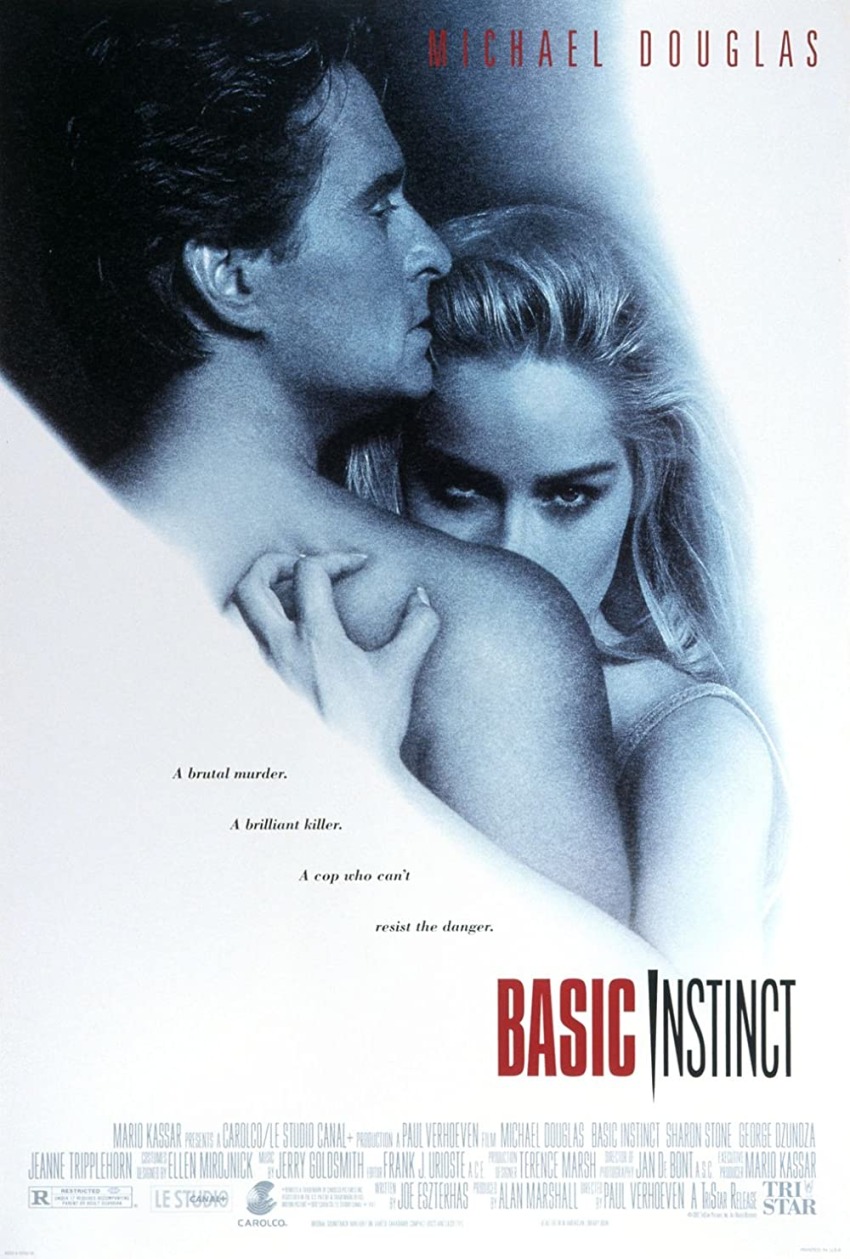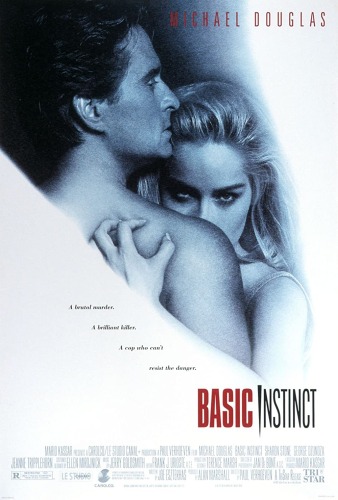 Available at Amazon Prime
With some thrilling suspense and a sprinkle of eroticism, Basic Instinct is the finest crime thriller of all time. Sharon Stone has done a phenomenal job by playing the character of Catherine Tramell.
The plot of the movie follows Nick Curran, a police detective who is investigating the murder of a rich rock star. While investigating the case, he gets involved in a romantic relationship with Catherine Tramell, a writer who doesn't seem to have good intentions for Nick.
Although this movie experienced a lot of backlash from the gay rights activist for the portrayal of bisexual characters and homosexual relationships in an offbeat way, we need to keep in mind that the movie was made at a different time.
Some graphic depictions of rape and violence may not be advisable for children to watch. But overall, this movie is stylishly made with an interesting storyline for all crime thriller lovers.
---
The Staircase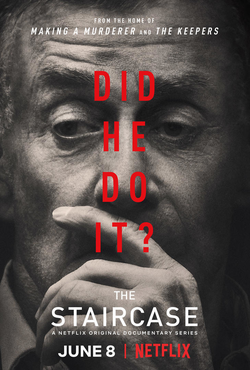 Available at Amazon Prime | Netflix
The Staircase is a real-life equivalent of Gone Girl that will keep you on the edge of your seat. It is not a typical thriller movie rather it is an eight-part TV series that takes you to a world of terror and crime.
This is exactly what sets it apart from the rest of the movies on the list. Inspired from the movie Gone Girl, the story begins by showcasing a man as a suspect of a murder and a group of detectives who are working day and night to solve the crime.
As each chapter of the series unfolds, it brings some resolution to the smaller hidden stories. This resolution may at first seem out of the context but it helps to move the original crime forward. Recently, Netflix released a new version of The Staircase, which is equally good to watch. However, the 2004 version is the best and most interesting to date.
---
Gone Baby Gone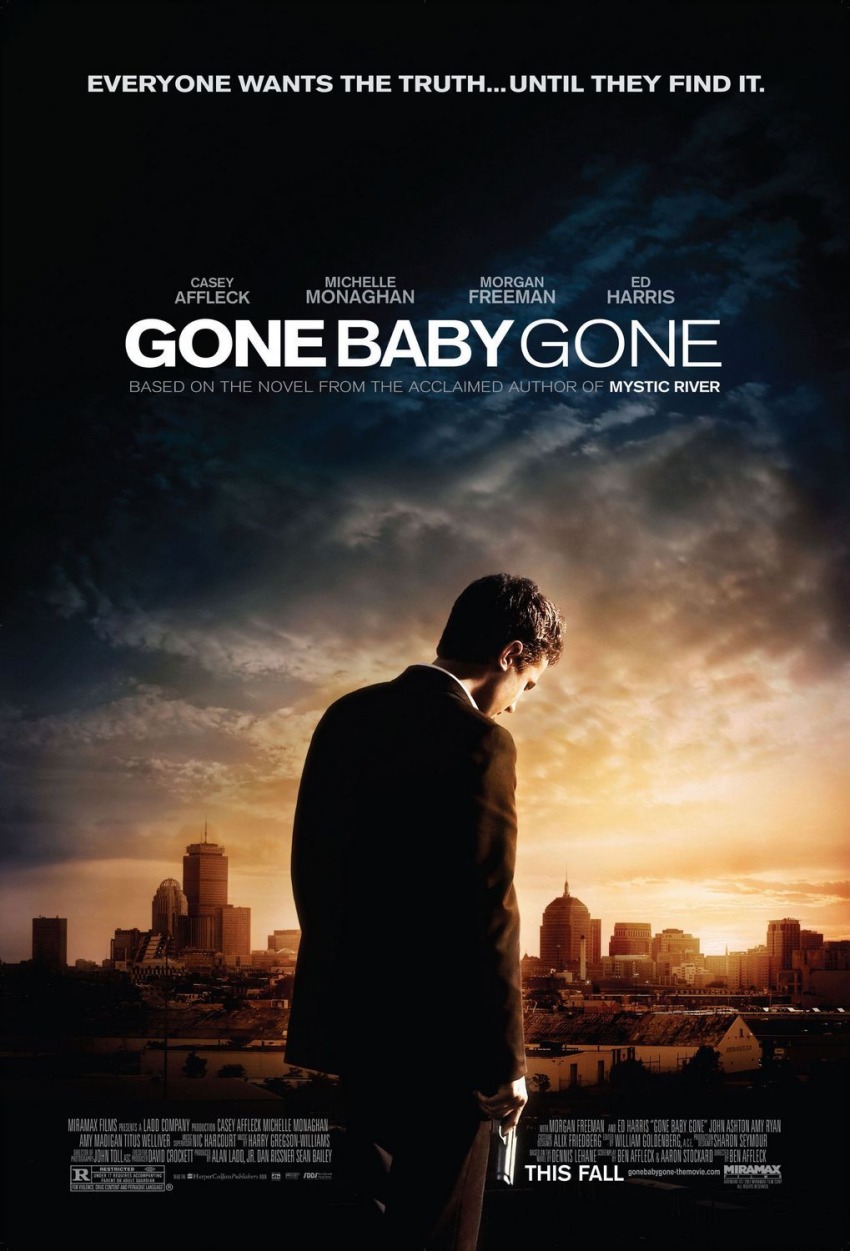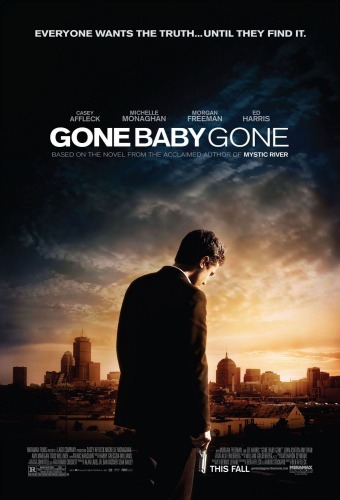 Available at Amazon Prime | Netflix
It is a surprising mystery thriller directed by Ben Affleck with multiple puzzle layers that slowly unfold to an epic satisfying end. The movie follows two private detectives.
Who are given a task to trace down Amanda McCready, a 4-year-old missing girl. Although both the detectives have zero experience in such kinds of investigations, they are forced by the family to take up the case.
As they try to solve the case, they get caught up in a precarious situation that includes drug dealers, pedophiles, and gangs. With a mission to find the girl, the two detectives choose a path that risks their relations, sanity, and lives.
Watching the two characters walk on the path of fear and death is heartbreaking but very entertaining at the same time. The end of the story makes up for all the gruesomeness and terrors.
---
Side Effects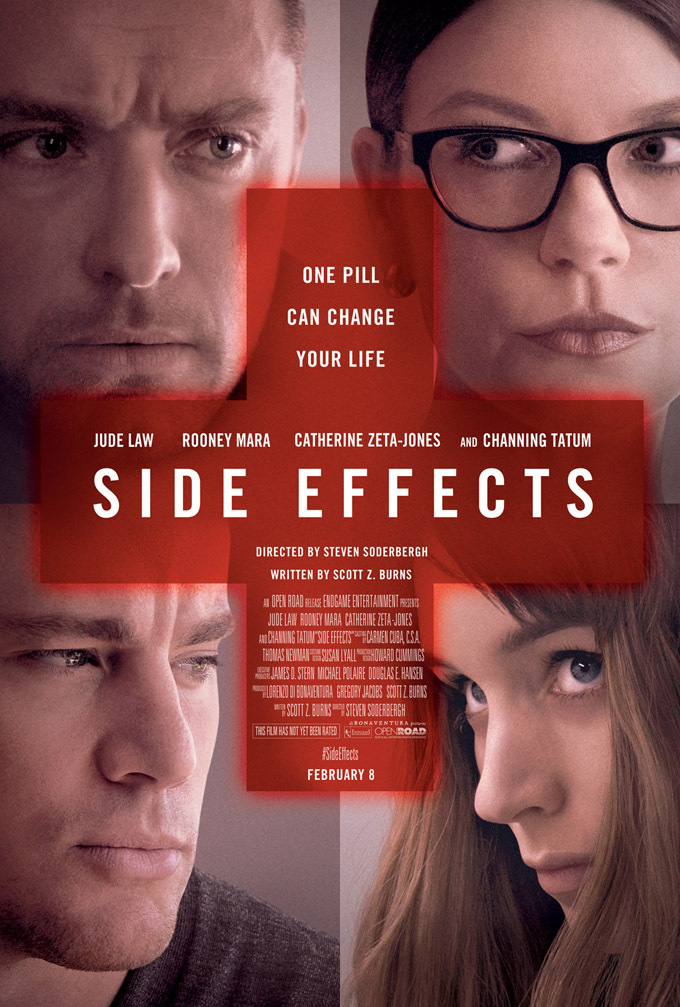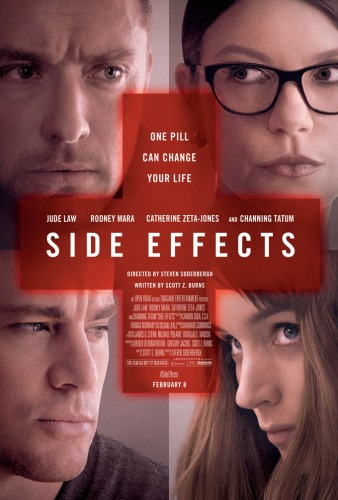 Available at Amazon Prime | Netflix
With a fresh concept centered on the pharmaceutical industry, Side Effects is a terrific psychological thriller. There is very little that can be revealed about the plot otherwise it will just ruin the fun of watching it. To give you some context, this movie is about an experiment that goes completely wrong and the consequences of this are complex and not pleasing at all.
The plot may seem very simple but as the movie unfolds, it increases the mystery and complexity of the events. Besides an amazing storyline, what makes Side Effects a must-watch is its star-studded cast that includes Jude Law, Channing Tatum, and Rooney Mara. Don't pass on this one, you will be surprised to see how the movie ends.
---
Prisoners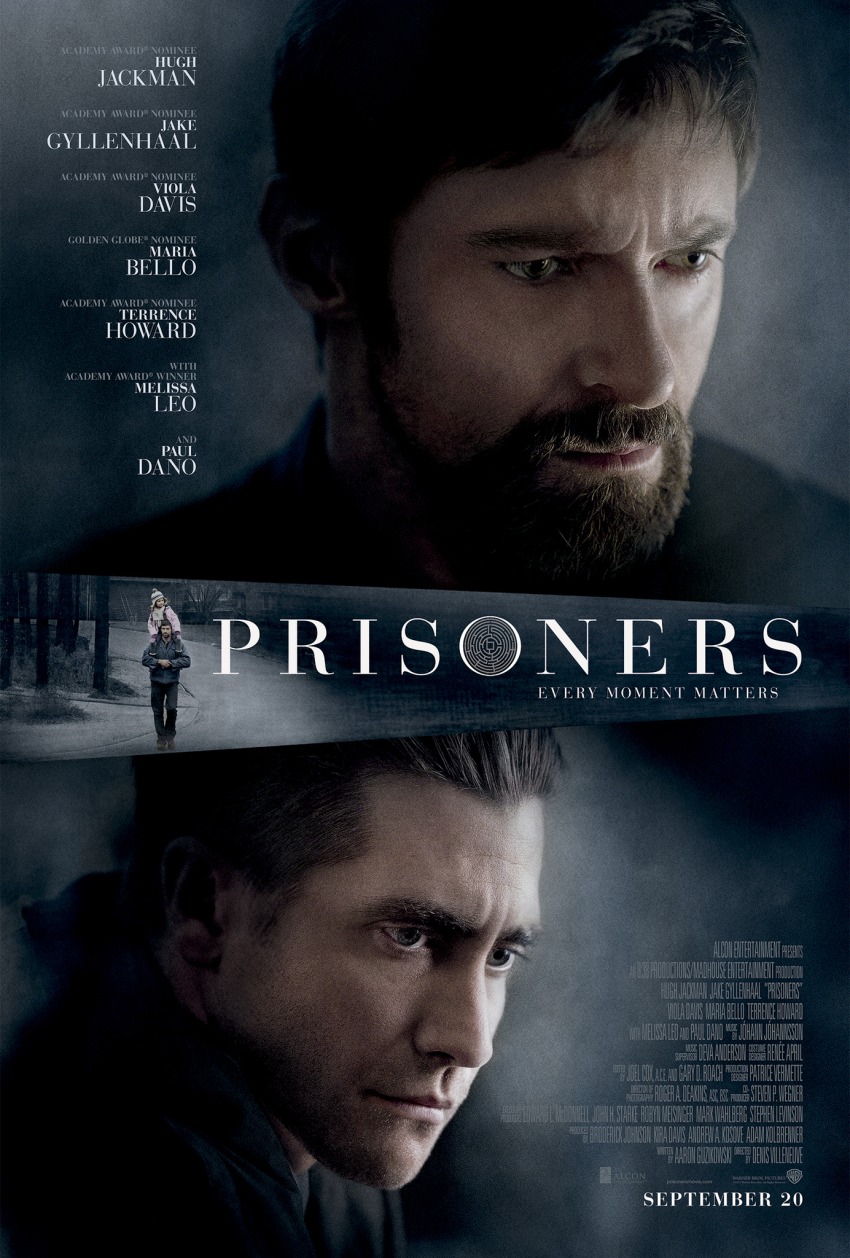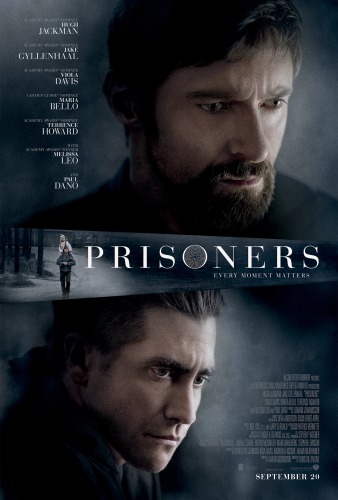 Available at Amazon Prime | Netflix
Prisoners is an amazing thriller with an A-list cast including Jake Gyllenhaal, Viola Davis, and Hugh Jackman. The plot of the movie revolves around an unlucky father of a missing 6-year-old girl.
With no leads from the police and detectives, he finds himself in a helpless situation. Unable to bear the pain of losing his daughter, he decides to track her down himself but the question is how far will he go to save his daughter?
The plot of the movie has a hidden complexity and depth that slowly reveals itself as the movie progresses. The entire movie is so intense and gripping that it will increase your heart rate and keep you on the edge of your seat till the end. Not just that the after-effects of this movie are so strong that you will keep thinking about it for many days.
---
To Die For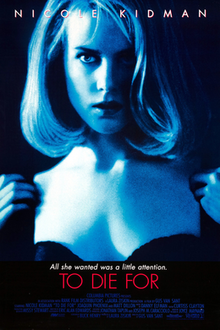 Available at Amazon Prime | Netflix
To Die For is one of the best criminal comedy movies on this list. Directed by Gus Van Sant, this movie is based on a novel of the same name. It is a murder mystery with a similar theme as Gone Girl.
The entire movie revolves around a psychopathic woman who plans to kill her husband along with her lover and friends. She doesn't realize what she is doing and just acts on her instincts. But does she succeed in killing her husband? That is a mystery.
The amazing star cast includes Nicole Kidman, Joaquin Phoenix, and Matt Dillon with many other popular supporting actors who have done total justice to their characters. The movie is a mix of dark humor, traditional drama, and mockumentary interviews which makes the plot even more entertaining. So, do give this movie a try if you want to watch another brilliant psychothriller story.
---
Zodiac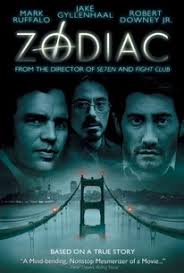 Available at Amazon Prime | Netflix
David Fincher's Zodiac is an all-time great crime story with a mysterious ambiance. Based on the true events of serial murders by the Zodiac Killer, this movie takes you back to the horrors of the 1960s and 1970s. With an exceptional cast including Jake Gyllenhaal, Robert Downey Jr., and Mark Ruffalo, this movie dives deep into the mystery of the Zodiac killer case.
The Zodiac killer was a real-life serial murderer who terrorized the Bay Area of San Francisco in the 1960-70s era. The movie begins with a series of shocking and disorienting murders committed by the mysterious killer. Slowly the movie reveals the killer's perspective behind the murders and then turns into an investigation documentary.
Taking advantage of the foggy and rainy weather of San Francisco, David creates a moody vibe that will give you the chills while watching the movie. You might not find a definite ending to this movie, however, the case in itself is so engrossing that it will keep you glued to your seat. It is one of the best thrillers of all time.
---
Se7en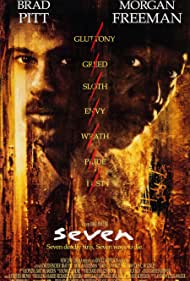 Available at Amazon Prime | Netflix
Another David Fincher-directed crime thriller that'll blow your mind away is Se7en. From a focused plotline, and amazing star cast, to visual developments and dark brutal themes, this movie has everything that you need in a crime thriller. It was one of the most popular and highest-grossing movies in the 90s.
The story of Se7en showcases Brad Pitt and Morgan Freeman as two detectives who are tasked to find a psychopathic serial killer. Tracing the aftermath of his crime, they try to locate him but they don't know what's waiting for them. A classic thriller movie that will keep you hooked till the end. Just like the other movies directed by David Fincher, this movie is one of a kind. So, do not miss out on this at any cost.
---
Fight Club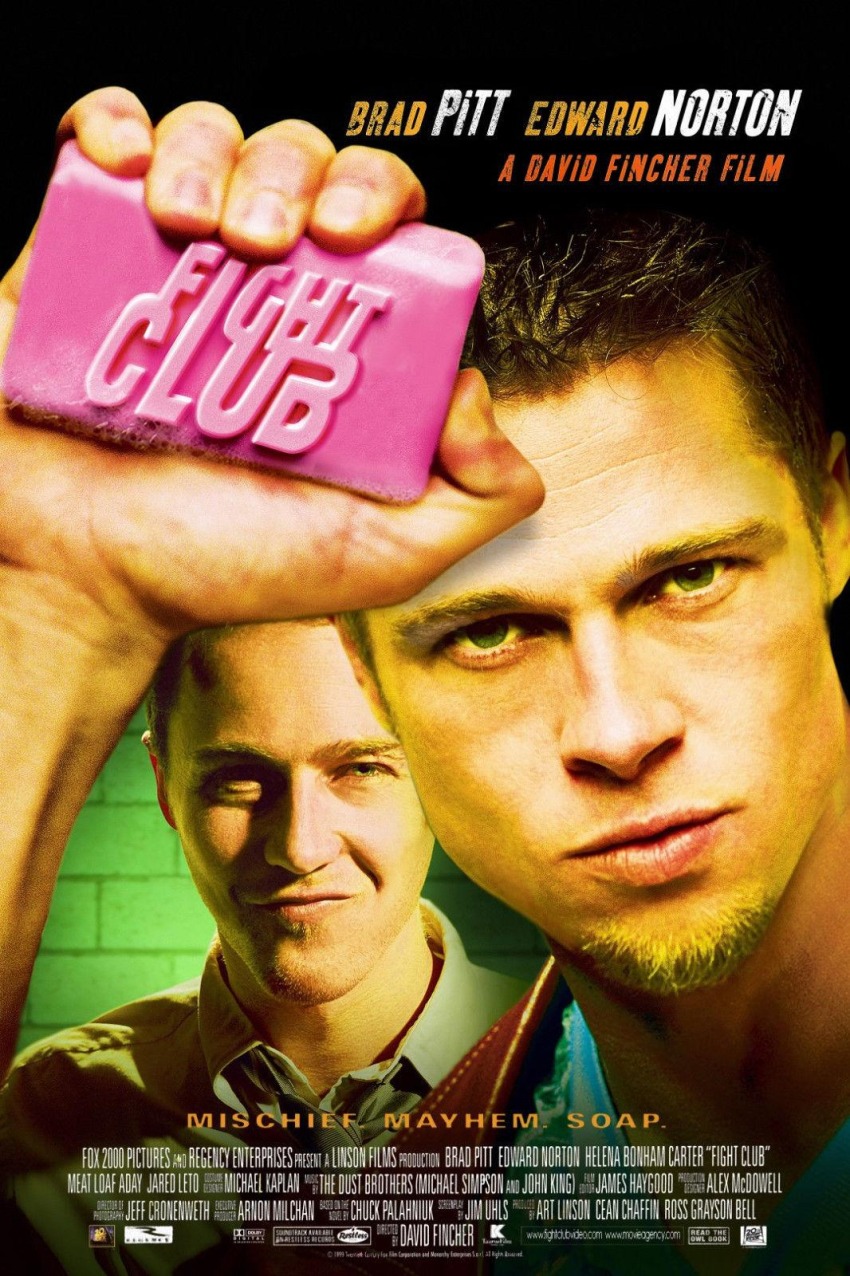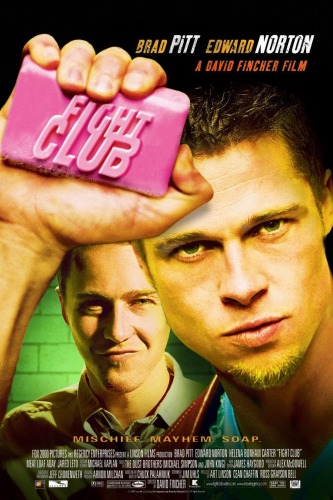 Available at Amazon Prime | Netflix
Fight Club is one movie that you can watch multiple times. There is always something new that this movie teaches you every time you watch it. The surprising thing is that the story throws in a lot of subtle clues for the audience to figure out what's going to happen. Yet it somehow manages to shock you at the end. It is the ending of the movie that makes you want to watch it again and again.
The story revolves around the life of Edward Norton who is disappointed with his life, job, and the apartment he lives in. He meets a soap salesman Tyler Durden, who runs a fight club for men to vent their anger and frustrations. The plot becomes interesting when both of them get intertwined with Marla Singer, an impoverished woman.
The story of Fight Club may seem a little dark and disturbing. However, it is smart and entertaining at the same time. If you watch it once, I would suggest you watch it once again, you'll find it different in the second viewing.
---
Rosemary's Baby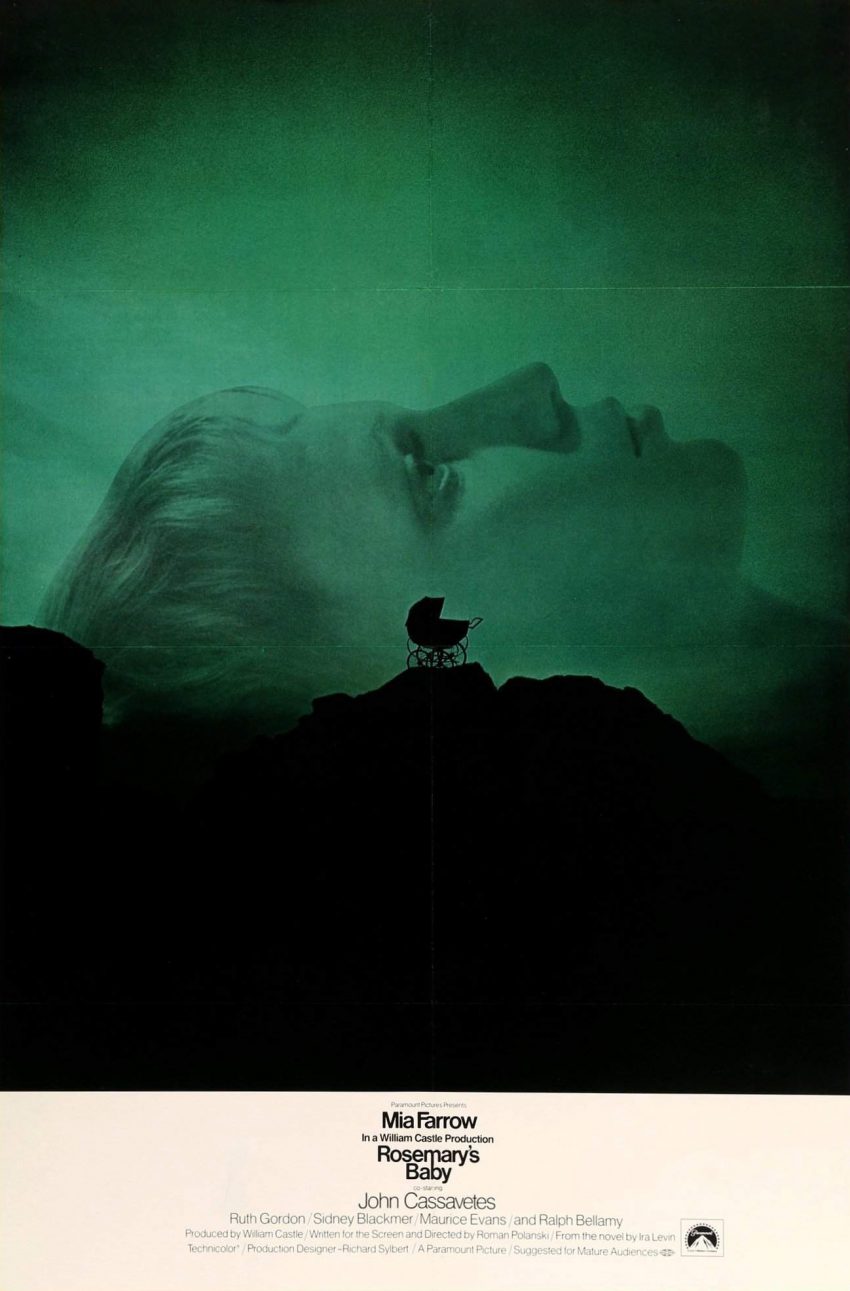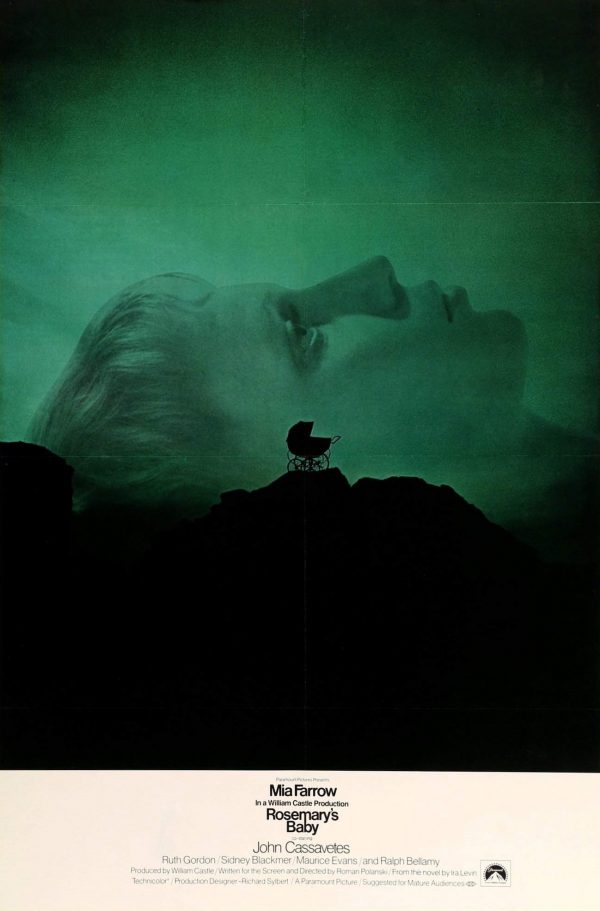 Available at Amazon Prime | Netflix
Rosemary's Baby comes from the movie era when horror was in its purest form. This means before the introduction of special effects. Don't take it wrong, Rosemary's Baby is not a horror movie but the concept of the movie is surely terrifying. Based on Ira Levin's novel of the same name, this movie is a crime marvel.
The premise of the movie follows a pregnant woman who claims that an evil cult society is on the verge of stealing her baby to perform an occult ritual. The safety of the unborn child is her utmost priority. The suspicion that her husband and neighbors are involved in this task and the terror of losing her child makes her paranoid to the extent that it's unbearable for her. She takes all desperate measures to protect her child but how long will she be able to fight?
Rosemary's Baby elegantly touches upon the topics of parenthood, marriage, cultural practices, and much more. It depicts paganism, Christianity, and paranoia in such a way that you can't miss watching it.
---
Ruthless People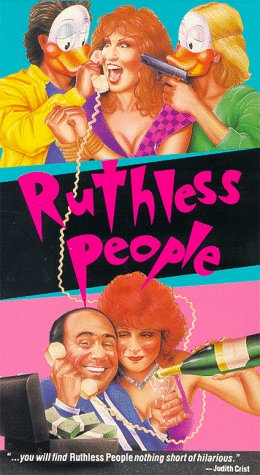 Available at Amazon Prime | Netflix
Ruthless People is a neo-noir with a dark comedy theme revolving around the life of a man who wants to kill his wife so that he can live with his mistress. One day when he comes home, he notices that his wife is missing. When he finds out that she has been kidnapped, he feels relieved for getting rid of her. Meanwhile, the kidnappers have a hard time dealing with the loud victim who only causes trouble for them.
The hilarity continues when the husband refuses to pay the kidnappers because he wants to live a peaceful life. What will the kidnappers do now? You might want to watch this movie twice to catch all the quirky jokes.
---
Nightcrawler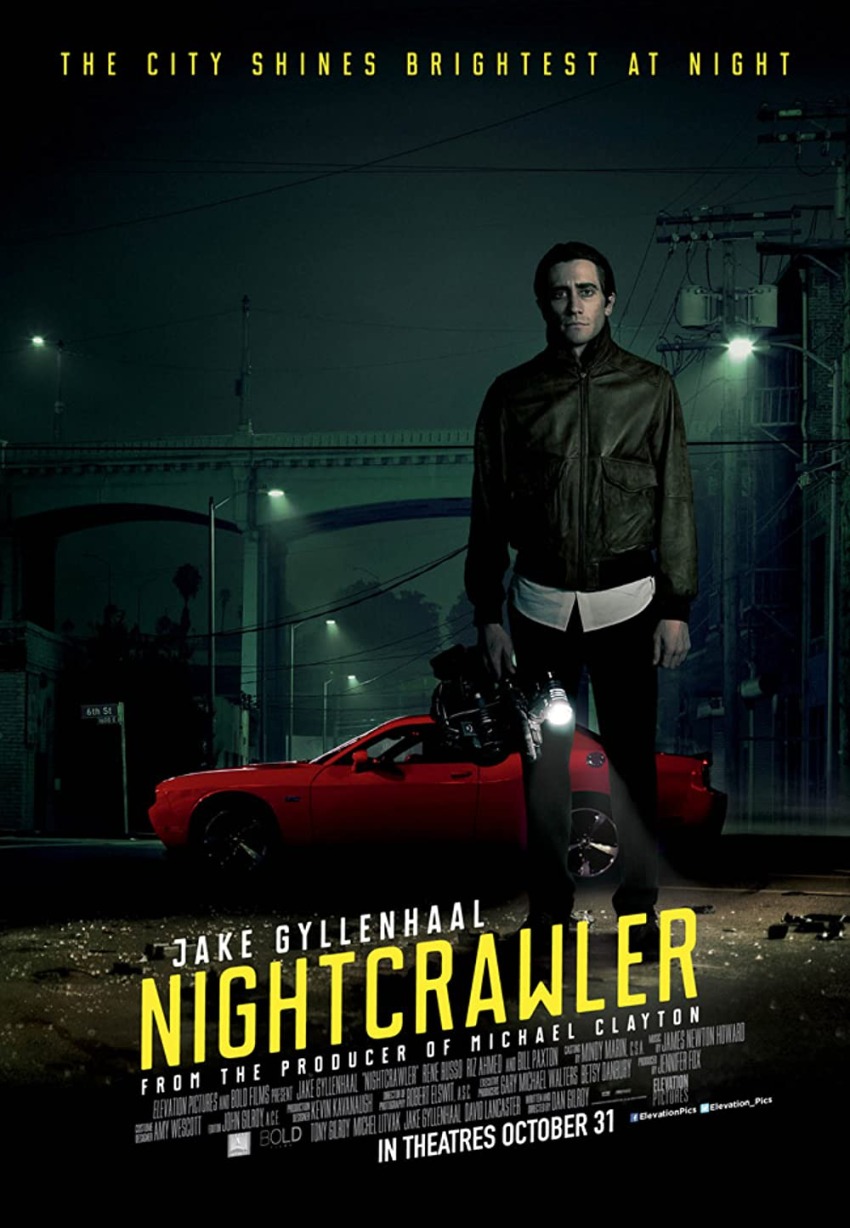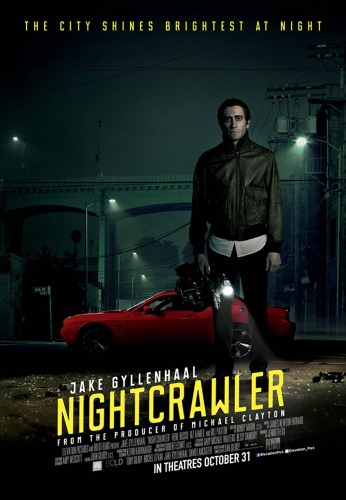 Available at Amazon Prime | Netflix
Nightcrawler is a crime thriller set in Los Angeles where a stringer Lou Bloom (Jake Gyllenhaal) records some violent events that happened late at night. He sells the recordings and photos of the events to a local TV station. From here on, the movie unfolds its theme that shows the symbiotic relationship between unethical journalism and consumer demand.
This movie, mostly due to its low budget is not a typical Hollywood thriller. However, it does an incredible job with a character-focused script and impressive performances of the actors. It is a captivating neo-noir that you must not miss.
---
Memento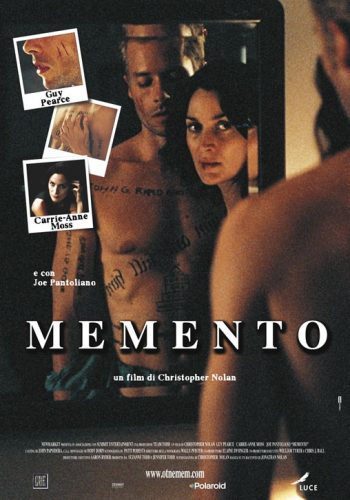 Available at Amazon Prime | Netflix
Much like Gone Girl, Memento also showcases a twisted and complex storyline. With intricate mystery and unconventional narratives, this movie is a must-watch. It uses two different narratives – one moves in chronological order (with a black and white theme) while the other goes backward (color theme).
The storyline of Memento is about Leonard Shelby (Guy Pearce) who is trying to find the killer of his wife. But because of retrograde amnesia, he loses his memory after every 15 minutes. To remember things, he tries an unconventional method where he uses polarized photos and body tattoos to capture the memories.
The story may sound a little absurd and complicated. But you'll be surprised to see how beautifully the story flows along the lives of all the characters making it a masterpiece. If you loved how complex Gone Girl was, then you'll surely love Memento!
---
Shutter Island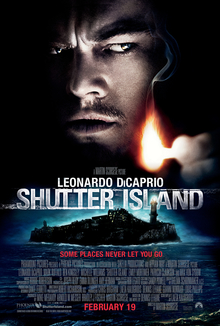 Available at Amazon Prime | Netflix
Everyone has heard about Shutter Island, but have you watched it yet? Starring the very handsome Leonardo DiCaprio, this movie is very popular with audiences who love watching crime thrillers. The story follows the life of a U.S. Marshal, Edward Daniels, and his partner (played by Mark Ruffalo) who investigate a psychiatric facility on the Shutter Island after a patient goes missing.
This movie was way ahead of its time and showcased a well-crafted psychological thriller for its audience. You might have to match this movie several times to clearly understand the complexity of the events. The powerful script brilliantly unfolds the mystery and the performances by all the actors are something you cannot miss.
Conclusion
Gone Girl is a groundbreaking psychological thriller. With an intense dramatic plot and a twisted ending, this movie won millions of hearts of crime movie lovers. The story of Gone Girl is so controversial yet it managed to work its charm with stellar performances, and impeccable cinematography. Not just that the after-effects of this movie are so strong that you'll crave to watch more such thrillers.
This is exactly why we have made the above list of movies. These movies are a perfect match to combat the after-effects of Gone Girl. With some gripping plotlines and an A-list star cast, these movies will satisfy your craving for some good old crime thriller. So, don't wait for too long, pick the best movie and have an amazing time.