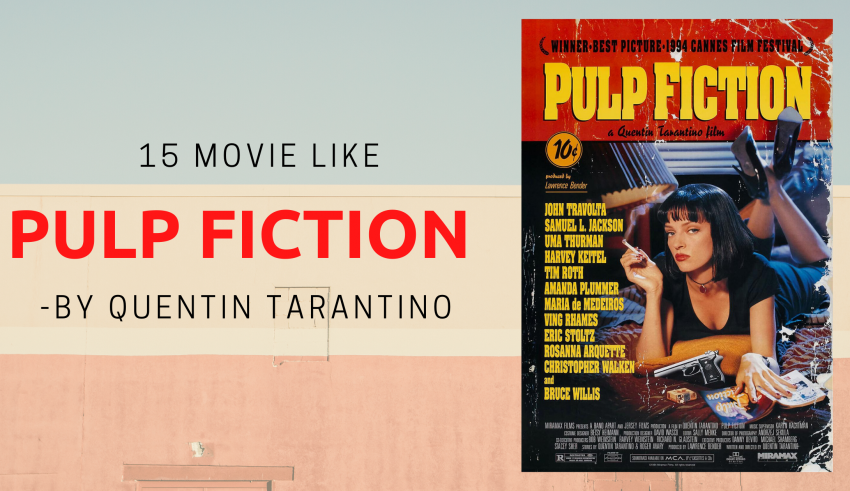 When Pulp Fiction was first released in 1994, it attained a cult status and put Quentin Tarantino, the film's director, on the cinematic map of Hollywood. The masterpiece film is a neo-noir crime thriller that doubles back on itself; it tells several inter-twining stories about characters who inhabit a world of crime and intrigue, about triple-crosses and loud desperation.
The title is more than apt. Like those old pulp magazines that became popular in the 20th century, such as the "Thrilling Wonder Stories" or "Official Detective," the movie creates a world where there are no normal people and no ordinary days.
Portraying the realm of the underworld, a series of incidents interlocks the lives of two Los Angeles' mobsters, a gangster's wife, a boxer and two small-time criminals. John Travolta and Samuel L. Jackson star as outwitting protagonists.  
The film being outrageously violent and innovatively delivered in the form of fragmented plotlines, was considered to be the most influential film of the 90s. Its cult status is also reflected in the commercial success of the film, which grossed about $239 million against a production budget of $8 million – which is a massive cost gap considering the film belongs to the early 90s.
However, instead of watching Tarantino's masterpiece for the umpteenth time, check out the following similar movies like Pulp Fiction that are equally compelling crime dramas.  
Here is the list of best Movies like Pulp Fiction:
1. American Gangster :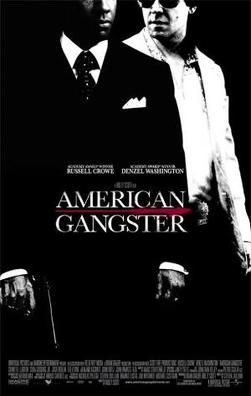 Available on Netflix | Amazon Prime
Directed and produced by Ridley Scott, this 2007 biographical crime thriller is a film that is one of its kind. The film is a fictional telling of the criminal past of an 'American gangster' from North Carolina.
Frank Lucas had smuggled drugs into the United States on American service planes while returning from the Vietnam War, before he was detained by a task force led by the detective, Richie Roberts. It stars Russell Crowe and Denzel Washington in the lead roles, besides others.  
The film is a warming spectacle of grand themes, intelligent storytelling and larger than life characters. Undoubtedly then, the film owes itself to immense success and popularity. Critics gave the film the status of a masterpiece; it went on to gross $266.5 million against a budget of $100 million, meaning a huge commercial win for Scott.  
---
2. Bad Lieutenant :
Available on  Amazon Prime
Released in 1992, this Abel Ferrara directed film is one of the 90's classic neo-noir crime dramas. It stars Harvey Keitel as the titular hero or 'bad lieutenant' besides Victor Argo, Paul Calderón among others.
 The Lieutenant is actually a corrupt officer steeped in gambling debt, who exploits his authority to sexually assault young girls, embezzle money, abuse drugs and engage in almost every vice imaginable. But what elevates his debauchery is the sexual assault case that he is investigating. The victim is a nun and she knows who has committed the heinous crime against her, but surprisingly, she refuses to give them up. 
The film's critical reception was largely positive. It gained particular recognition for its screenplay, Keitel's performance on-screen and realistic character portrayal with the corrupt cop amply having human dimension. The film moderately managed to profit financially with a gross of $2 million on a production budget of $1 million.  
---
3. El Camino: A Breaking Bad Movie :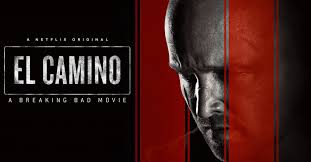 Available on Netflix | Amazon Prime
Based on the legendary TV series Breaking Bad, this film was released in 2019 as a sequel or epilogue to the TV series. This neo-noir crime thriller was written, directed and produced by the series creator, Vince Gilligan.
The events of the film immediately follow those of the series finale that features a chemistry teacher, Walter White and his student, Jesse Pinkman, to become kingpin innovators in the production of crystal meth. Now, in the wake of his dramatic escape from captivity, Jesse must come to terms with his past in order to forge some kind of future.  
The film was lauded by the critics and was limitedly released in theatres and on Netflix. It went on to receive the Critics' Choice Television Awards for the Best Movie Made for Television. A certain section of critics however, found the film flashy, superfluous and clumsily pastiched. Nevertheless, it makes for an excellent one-time watch for fans of movies like Pulp Fiction.  
---
4. Four Rooms :
Available on Amazon Prime
Just as movies like Pulp Fiction, Four Rooms is an anthology comedy drama film, narrated in episodic sequences, the various parts of which are set in four separate 'rooms' as signified in the title. The story is set in the make-believe Hotel Mon Signor on New Year's Eve.
Ted, the character played by Tim Roth, is asked to help a coven of witches, gets involved in a domestic argument, takes care of a gangster's kid and referees a ghastly wager on his first day on the job at the Hollywood hotel. His different encounters form the bulk of the film's plot.  
Although not a conventional crime caper, the movie has ensemble directorial elements from Tarantino, Allison Anders, Robert Rodriguez, Alexandre Rockwell. It was adapted for the screen from the celebrated author, Roald Dahl's adult fiction writings. Four Rooms failed to match the success of Tarantino's other masterpieces. However, it managed to reimburse its production budget of $4 million upon its release at the box office.  
---
5. Goodfellas :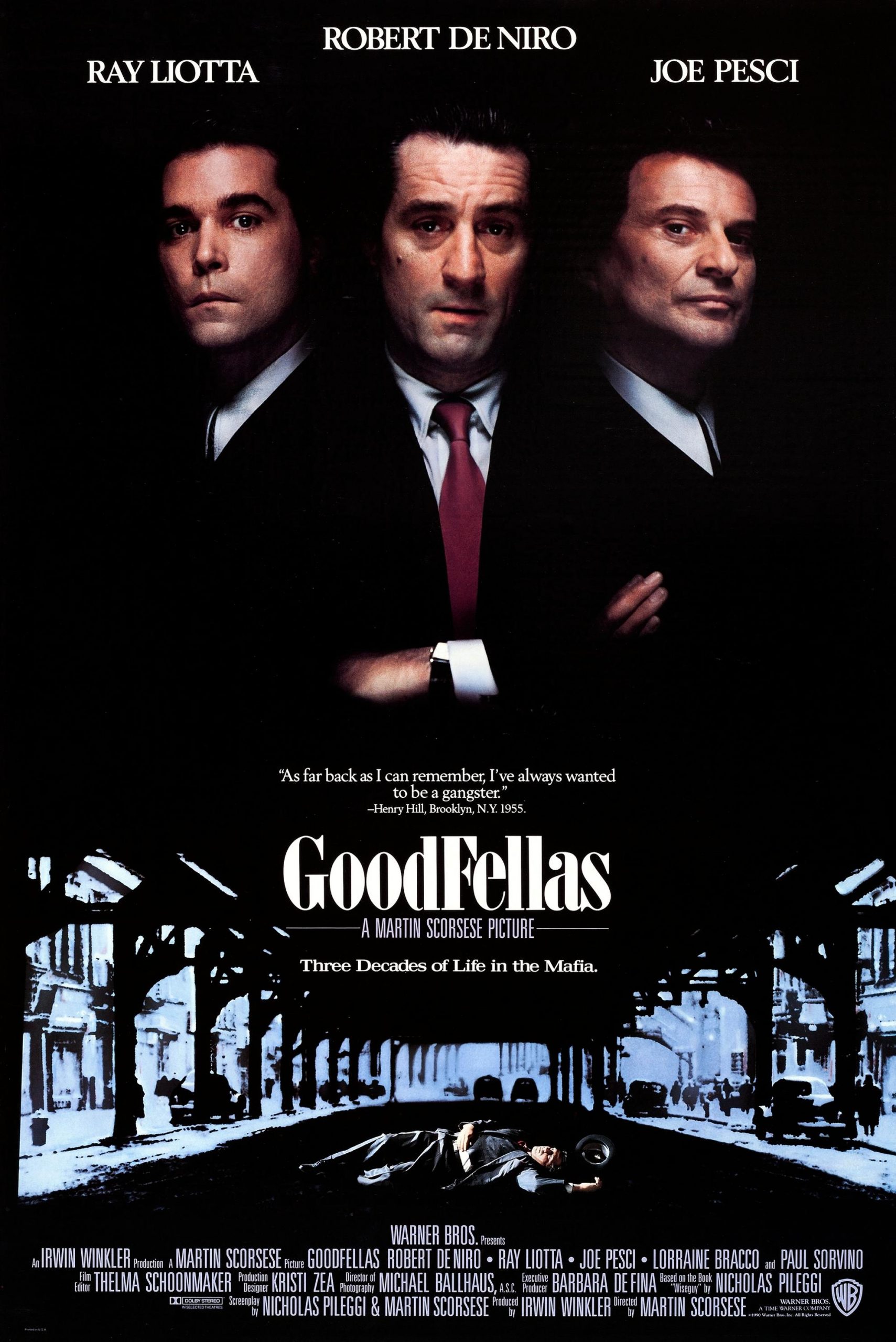 Available on Netflix | Amazon Prime
If you are looking for the greatest crime thrillers of all time, do not forget to put Goodfellas on the list, for it is one of the greatest and epic mafia films ever made. Directed by Martin Scorsese and released in 1990, the film is a screen adaptation of Nicholas Pileggi's non-fiction book 'Wiseguy', who in fact, co-wrote the film's screenplay.
The movie stars celebrated actors including Ray Liotta, Robert de Niro and Joe Pesci in the lead roles. It follows the true story of a mob associate, Henry Hill and his rise in an organized crime family before his eventual entrance into witness protection. 
The film, with its massive success and popularity, bagged several Academy Award and Golden Globe nominations. It grossed $46.8 million singly at the American box office. Critics called the film a gangster classic and were all praises for Scorsese's direction. Indeed, it is a movie for all times and even today, movie buffs find watching this masterpiece, an entertaining experience.  
---
6. In Bruges :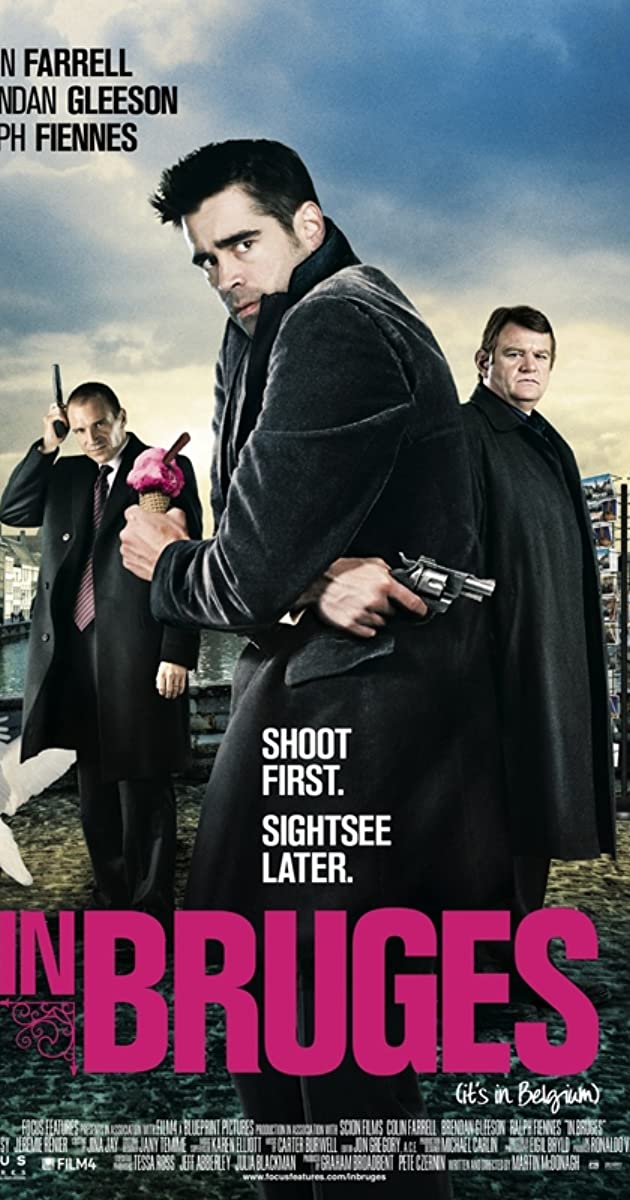 Available on Netflix | Amazon Prime
Directed by Martin McDonagh, this 2008 British-American black humor and crime thriller is one of the best similar movies like Pulp Fiction. Starring the actors Colin Farrell and Brendan Gleeson as two Irish hitmen in hiding with Ralph Fiennes as their enraged boss, it revolves around the two hitmen who are very much out of place amidst gothic architecture, canals, and cobbled streets, as they fill their days living the lives of tourists.
However, Ray is still haunted by the bloodshed in London, while Ken, even as he keeps a fatherly eye on Ray's often profanely funny exploits, finds his mind and soul being expanded by the serene calmness of the city. But, the longer they stay, the more surreal their experience becomes.  
Soon, they find themselves coming across weird encounters with locals, tourists, violent medieval art, a dwarf American actor shooting a European art film, Dutch prostitutes, and a potential romance for Ray in the form of Chloë, who has dark secrets of her own.
A call from Waters, their boss, puts Ken and Ray's vacation in a life-and-death situation of darkly comic proportions and surprisingly emotional consequences. The movie is endlessly surprising and a favourite among critics. Its massive box office success lends it the current worldwide gross of $34.5 million.  
---
7. Kill Bill :
Available on Netflix | Amazon Prime
Kill Bill is a two-part film directed by Quentin Tarantino, the first volume of which hit the screens in 2003, followed by the release of Volume 2 in 2004. The two parts star Uma Thurman as 'the Bride' who swears to avenge a group of assassins who had tried to kill her and her unborn child.
When an entire wedding party is slaughtered during a dress rehearsal in a rural chapel, the pregnant woman in the blood-splattered wedding dress is Black Mamba, who is actually 'the Bride'. The assassin, Bill, and his team known as The Vipers leave The Bride assuming her to be dead, but unluckily for them, she is merely comatose.
Four years later, when she suddenly awakens from her coma and realizes what has been done to her, she sets off on a ferociously focused mission, setting out to seek revenge on her former boss and his deadly squad of assassins. One by one, she kills the various members of the assassin group, saving Bill, her boss for the last. 
The film became one of the highest grossing of Tarantino's films, earning a whopping $180 million against a production budget of $30 million. Critical success equated with its commercial success with special recognition for Thurman's performance.
---
8. Reservoir Dogs :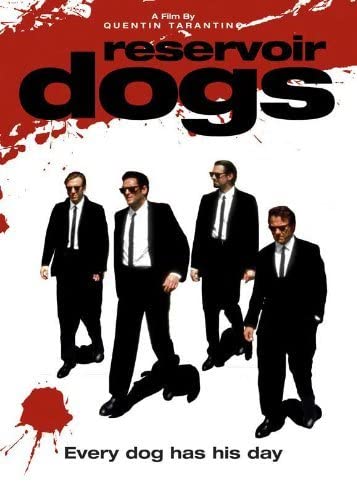 Available on Netflix | Amazon Prime
This is another one of Quentin Tarantino's masterpieces and movies like Pulp Fiction, that was released in 1992. This crime caper stars Harvey Keitel, Tim Roth, Chris Penn and Tarantino himself, among others. Just as Pulp Fiction, the movie is regarded as a cult classic.
In the film, six criminals are hired to steal diamonds and they do not know each other's true identity. While attempting the heist, the police ambushes them, leading them to believe that one of them is an undercover officer and the whole business of the heist goes terribly wrong.  
Like other directorials of Tarantino, the movie incorporates several motifs characteristic to his style. These include violent crime, pop-culture references, profanity, and non-chronological storytelling, similar to movies like Pulp Fiction. The film earned substantial acclaim for acting, screenplay and direction.
More so, the film established Tarantino as the master of his filmmaking craft.  
---
9. Shaft :
Available on Netflix | Amazon Prime
The 2000 version of the film, directed by John Singleton, is a high drama, action-thriller and a modern day sequel to the 1971 film by the same name. The movie stars Samuel Jackson – the same actor who starred in Pulp Fiction – Vanessa Williams, Christian Bales and many others. The movie is regarded as a quintessential 'blaxploitation' film. It revolves around a John Shaft, played by Jackson, who is the namesake nephew of the legendary private eye.
He is a street-smart police detective, who with his partner Carmen Velez played by Williams, has been assigned to investigate a racially motivated case of murder, in which a black college-goer was killed in front of a restaurant by Walter Williams Jr., played by Christian Bale, the sociopath son of a New York tycoon, who flees the country to avoid facing prosecution. 
The film explores the criminal underbelly of the city and also highlights themes of race and black exploitation. At the box office, the film earned great success, with a global gross of $107 million, against a budget of $46 million. Critical reviews were also largely in support of the film's execution. The movie is indeed a jewel of its era! 
---
10. Sin City :
Available on Netflix | Amazon Prime
Similar to movies like Pulp Fiction, this 2005 neo-noir crime drama tells several stories simultaneously, and they occasionally intersect. Directed by Robert Rodriguez (who, in fact, shared a documented friendship with Tarantino) and Frank Miller, the movie is adapted from the latter's graphic novel of the same name.
It is narrated in the form of an anthology. It focuses on four individuals who cross paths when, as they try to solve their personal problems they are also led to fight violence and corruption inherent in the wretched town of Ba(sin) City in Washington. 
The film opened at the box office with immense appreciation from the audience as well as the critics. It was mainly acclaimed for its unique color processing and won the Technical Grand Prize at the Cannes Film Festival for visualization. The film scaled high financial success, grossing a worldwide total of $158 million. A sequel called A Dame to Kill For was also released in 2014.  
---
11. Snatch :
Available on Netflix | Amazon Prime
Directed by Guy Ritchie, this 2000 crime and comedy British film is all about London's gritty criminal underworld. The film's plot follows the events of Ritchie's previous 1998 movie, Lock, Stock and Two Smoking Barrels.
It consists of a labyrinthine plot involving three groups of people, who are purported at retrieving a missing elusive diamond that was stolen from an Antwerp jeweler. The movie is fast-paced, quick-witted and represents the crime-ridden underbelly of London with a characteristic black humor.  
Starring Brad Pitt and Jason Statham among other actors of repute, the film earned financial and critical success. It grossed $83.6 million worldwide and critics called it a movie, that is all about style, though without much substance. The crime caper features an ensemble cast and several ironic chance twists, which make this film a great watch.  
---
12. The Boondock Saints :
Available on Netflix | Amazon Prime
The Boondock Saints is a 1999 American vigilante film and action thriller, which is written and directed by Troy Duffy. Starring Sean Patrick Flanery and Norman Reedus as Connor and Murphy MacManus respectively, the movie follows these fraternal twins, who become vigilantes after killing two members of the Russian Mafia in self defense.
The movie follows these tough twins as they decide to cull the city of Boston, of organized crime through violence. Willem Dafoe is seen as an eccentric FBI agent following their trail during the spree.  
Upon its release, the film did not fare well at the box office. However, not late enough, it gained a cult following and the status of a classic through home videos. Since then, the film has grossed around $80 million through domestic video sales. A sequel was also released in 2009 followed by a companion to the sequel, in the form of a Comic Book in 2010.  
---
13. The Hateful Eight :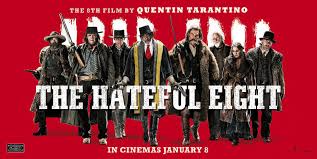 Available on Netflix | Amazon Prime
Yet another film written and directed by Quentin Tarantino, The Hateful Eight made its first screen appearance in 2015. It stars in the lead, Samuel L. Jackson – the same actor who played the protagonist in Pulp Fiction – Kurt Russell, Tim Roth and many others.
The 'eight' of the title refers to the eight strangers who seek refuge from a blizzard, in a stagecoach stopover in a setting of post-Civil War America. The events that follow, pits a group of criminals and criminally brutal lawmen against each other. 
The movie is resplendent with playful and curious surprises, not only through plot twists or character revelations, but also of fairly perverse crime sequences and violence. Collectively, this made the film fare extremely well with the critics and the audiences.
Winning Oscar, Academy Award and Golden Globe nominations, the film profited with a worldwide gross of $158.5 million against a production budget of $44 million. It is so powerful a depiction of racial sovereignty and dynamic violence, that its name continues to be etched in the classics of the century.  
---
14. Trainspotting :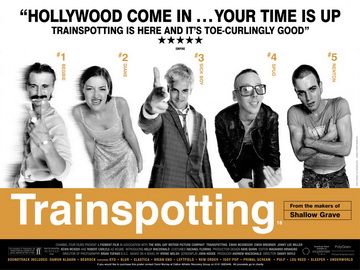 Available on Netflix | Amazon Prime
This movie is a cinematic adaptation of Irvine Welsh's 1993 novel of the same name. Directed by Danny Boyle, this British film is a black comedy and crime thriller and first hit the screens in 1996. It follows a group of drug addicts in the economically depressed region of Edinburgh and how they fare through life.
Through these characters, the film explores the themes of urban poverty and squalor in Edinburgh. Even though the subject matter of the film is dark and depressing, it moves with such a frenetic energy which makes the film simultaneously upsetting and wildly entertaining from beginning, through to the finish. 
The film stars celebrated actors including Robert Carlyle, Ewan McGregor, Ewen Bremner etc.. It went on to win such immense financial and critical success, following its premiere at the Cannes Film Festival, that it became the highest grossing British film of 1996 and the fourth highest grossing in the history of British cinema. It won the Academy Award for the Best Screenplay. A sequel Trainspotting 2 was released in 2017.  
---
15. True Romance :
Available on Netflix | Amazon Prime
Written by Tarantino and directed by Tony Scott, this film was released in 1993 following the hyped success of Tarantino's debut feature, Reservoir Dogs. The plot follows an ex-call girl, Alabama, played by Patricia Arquette and her husband, Clarence, the character played by Christian Slater, who both are on the run from the Mafia after mistakenly stealing a shipment of cocaine from her former pimp, whom she has killed.  
The film also stars Brad Pitt in a significant role. Similar to other movies like Pulp Fiction, it is one of the greatest films of the 1990s. Upon its release it received majorly positive critical reviews and appreciation for every cinematographic element. Even today, the film has a cult following, just as every other of Tarantino's masterpieces.  
Conclusion:
Crime and action capers were the characteristic genre that surfaced in the late 20th century and several films, including the ones above mentioned, gained the status of cult classics. Movies like Pulp Fiction are among the best in this genre and are a must-watch for all the movie buffs looking for some suspense, thrill and outrageously violent action sequences. So, wait no more and binge watch these films on repeat.