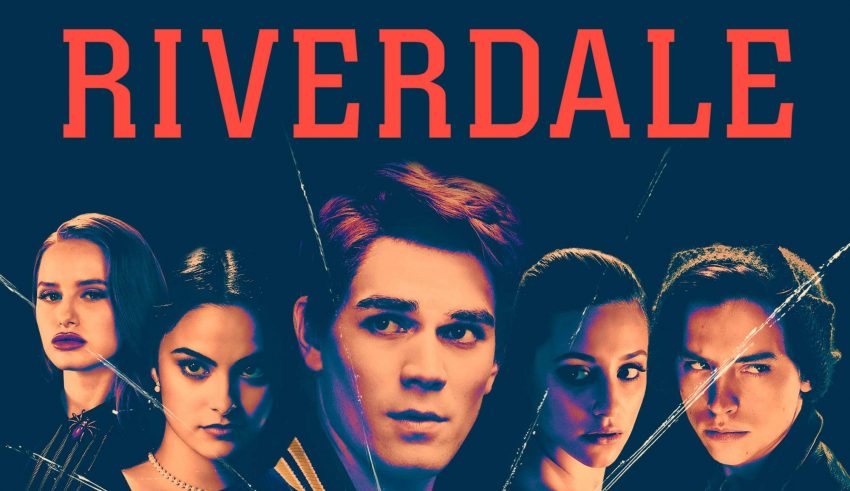 There is an odd sense of familiarity as one navigates through the various episodes of 'Riverdale'. Many of us have grown up reading the escapades of Archie and his gang. While of course, the characters are familiar, the plot is a far cry from the warm and bright ambiance and innocence that the older generation associates with the famous teenage gang.
But hey! We aren't complaining. Mystery, suspense, teen angst and murder are just the tip of the iceberg that Riverdale brings. Nothing is as innocent as it seems. Not the quiet town of Riverdale and not even the quintessential girl next door Betty. If anything, they just tease the waters of tragedy, sinister, and danger that threatens to break loose any moment.
It's not easy finding television series that satisfy your yearning for stories that strike the same chord. We agree with this unsettling feeling that surges within you. So we are here with a recommendation of television series that will touch the same vein.
Here is the Shows Like Riverdale:
13 Reasons Why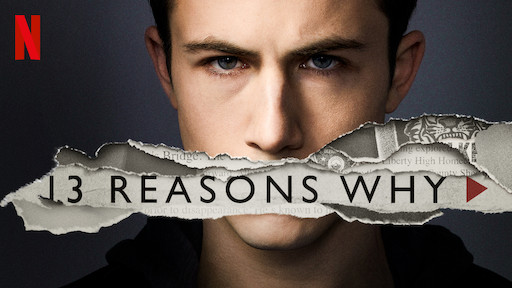 Available on Netflix
Here is a television series that brings forth the dark and disturbing subjects of suicide, bullying, sexual abuse, and whatnot that seem to be treading at the same pace as teenagers, while playing along a suspenseful plotline that is an aftermath of Hannah Baker's suicide. Sparking global attention, this TV series is from Clay Jensen's perspective as he starts listening to the 13 tapes that Hannah had recorded before her death.
Heated debate still ensues about the show as some praise it for the relatable characters while others argue that the series glamorizes suicide. It is not hard to imagine somewhat similar situations in real life that arise as a result of compulsory mass schooling.
There are some likenesses between the two series, such as a teenager's mysterious death and high school students dealing with topics way too disturbing for teenagers and of course dysfunctional and sometimes toxic teenage drama and romance.
As the series progresses, tapes are replaced by other things and more secrets are revealed in every season, 13 Reasons Why, has more than 13 reasons that make it worth a watch.
Related: Shows Similar to 13 Reasons Why
---
Pretty Little Liars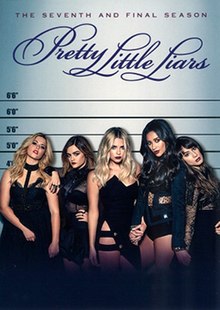 Available on Amazon Prime
At first glance, there are many similarities between Riverdale and Pretty Little Liars. Both stories start with a person going missing and later being labeled as dead while the remaining people of a quiet little town deal with what follows. While Riverdale builds upon the premise of Jason Blossom's death, Pretty Little Liars uses the same plot to mark 'A's' hovering presence in the lives of Spencer, Hannah, Emily and Aria. Each girl has a secret of her own.
Spanning over seven seasons, Pretty Little Liars is yet another story of high school students whose lives are shrouded by a sinister mystery as they continue fighting against an unknown enemy. What begins seemingly as a case of cyberbullying rolls out to be something more serious, bringing out the worst of human behavior.
The unpredictable storyline and character arc will keep you occupied till the end.
Related: Shows Similar to Pretty Little Liars
---
Gossip Girl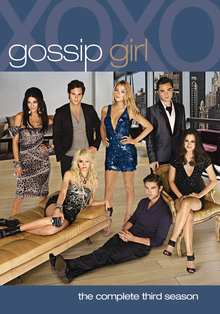 Available on Netflix
Even though Riverdale is set in the quiet town of the same name and Gossip Girl follows the lives of over-privileged teenagers in New York's Upper East Side, it hits uncannily in the same way as the Archie comics-inspired series does. And we aren't just talking about the similar names of the male protagonists, the typical teenage love triangle, or reckless lifestyle of young people, who, well, are just kids or even the fact that both shows feature Mädchen Amick.
There is a lot more than what meets to the eye in the lives of Manhattan's elite group of high school goers besides hosting exciting parties, scheming against friends and foes alike, engaging in petty banter, strutting around in the most fashionable clothes (that makes us all wish that our school uniforms were half as much chic) and popping bottles of champagne despite being minors.
And all these moves are religiously documented by our Gossip Girl with her iconic message "Gossip Girl here, your one and only source into the scandalous lives of Manhattan's elite… And who am I? That's one secret I'll never tell. You know you love me…" haunts the minds of the characters and viewers alike. Lewd hookups, falling out with friends, murder, returning from the dead, Gossip Girl has this and a lot more in store to bring put your inner binge-watcher.
Related: Shows Like Gossip Girl
---
Veronica Mars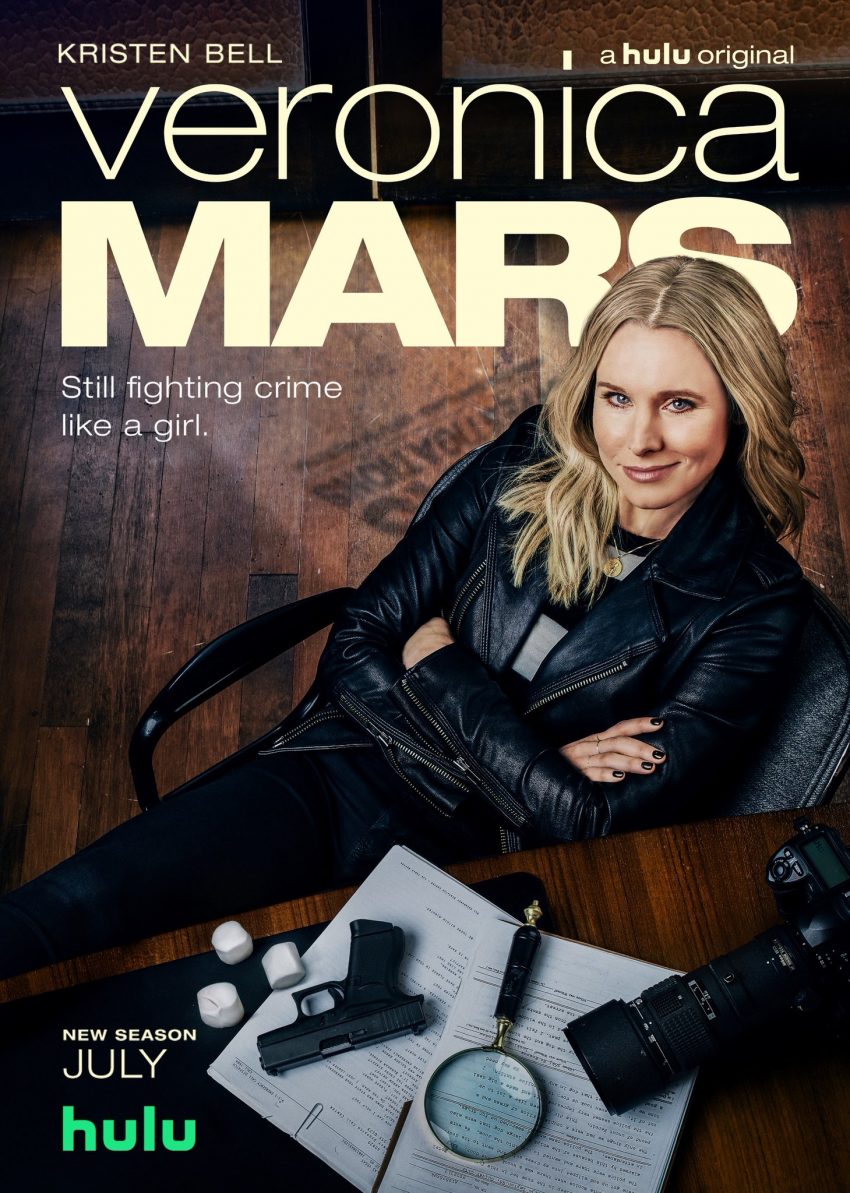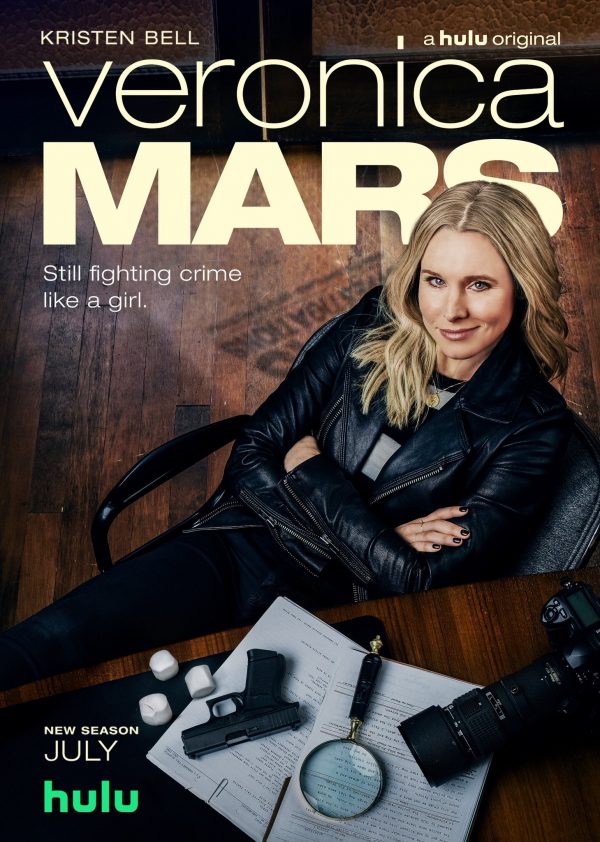 Available on Hulu
Veronica Mars is yet another story set in an idyllic town. If you liked Riverdale because of the nerve-racking mysteries with our young characters snarking around looking for a lead, Veronica Mars has to be in your bucket list.
Very seldom do we find mystery plots that have a satisfyingly logical solution. This TV series managed to do just that. A 'teen noir' mystery drama series, Veronica Mars was first premiered in 2004 and even after almost 16 years, remains a classic favorite.
Your average teenage girl, the biggest problem in Veronica's life is getting dumped by her boyfriend. Everything is well and good until her best friend is murdered and all hell breaks loose.
After a series of unfortunate events that include her mother abandoning her, her father being ousted as sheriff, and losing her elite friends, our young sleuth finds herself moonlighting part-time in her father's private investigation company and making new friends.
As we follow her journey from a high school goer to a college girl, we also become a part of her journey that builds her reputation as a sleuth.
With a generous dose of high school romance, deep character arcs, cleverly placed crimes, and conundrums and of course a hard-hitting lead character, Veronica Mars won the hearts of many despite its short run.
---
Katy Keene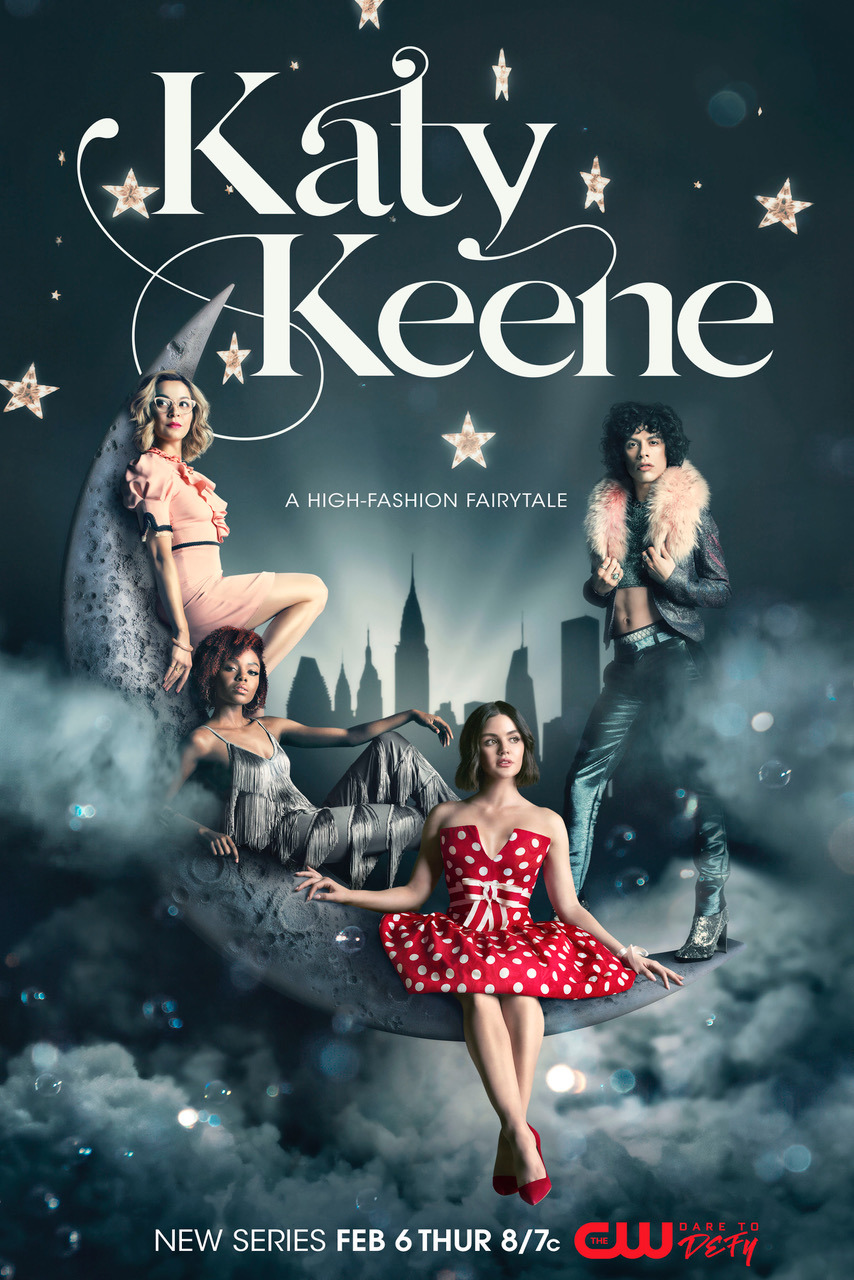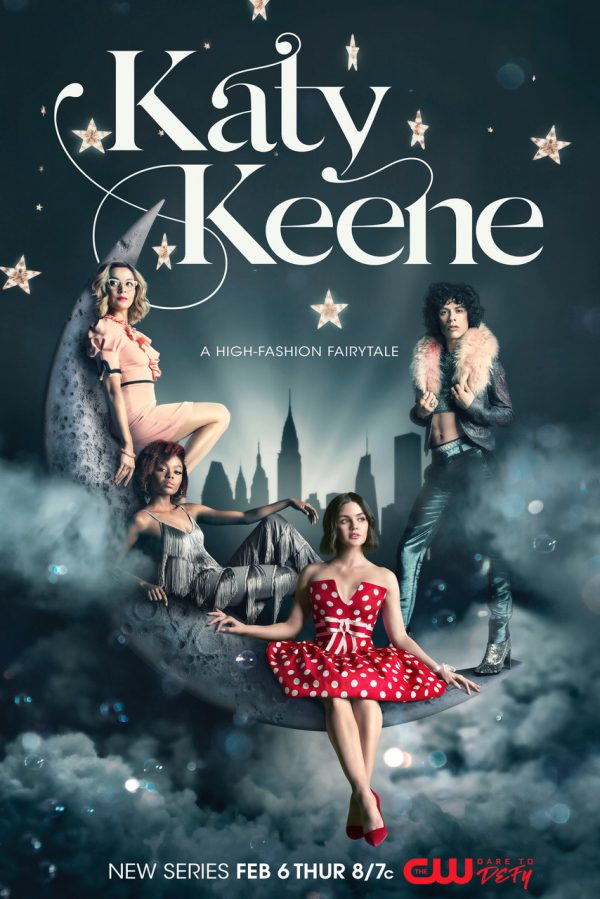 Available on Amazon Prime
If you are a die heart fan of the Archie Universe, you will be certainly familiar with Katy Keene and also with Josie, our lead pussy cat.
A complete opposite of the edgy vibes that we get from Riverdale, Katy Keene is full of sunshine and optimism. The series follows the lives of the four best friends- our titular character Katy Keene, Josie, Jorge, and Pepper who are striving hard to make the fairy tale dreams of their career come true in New York.
While familiar characters wash us with a sense of nostalgia, the fact despite a tragic past Katy is kind and compassionate makes the series a refreshing watch. It is a perfect joy to see the classic comic characters come to life.
This Riverdale spin-off is a candy-colored runway of fashion, friendship, and struggle. The warm, joyous tones are its strength and the characters are charmingly goal-oriented without displaying much of a mean bone. Katy Keene is the perfect mixture of sugar, spice, and everything nice.
---
Twin Peaks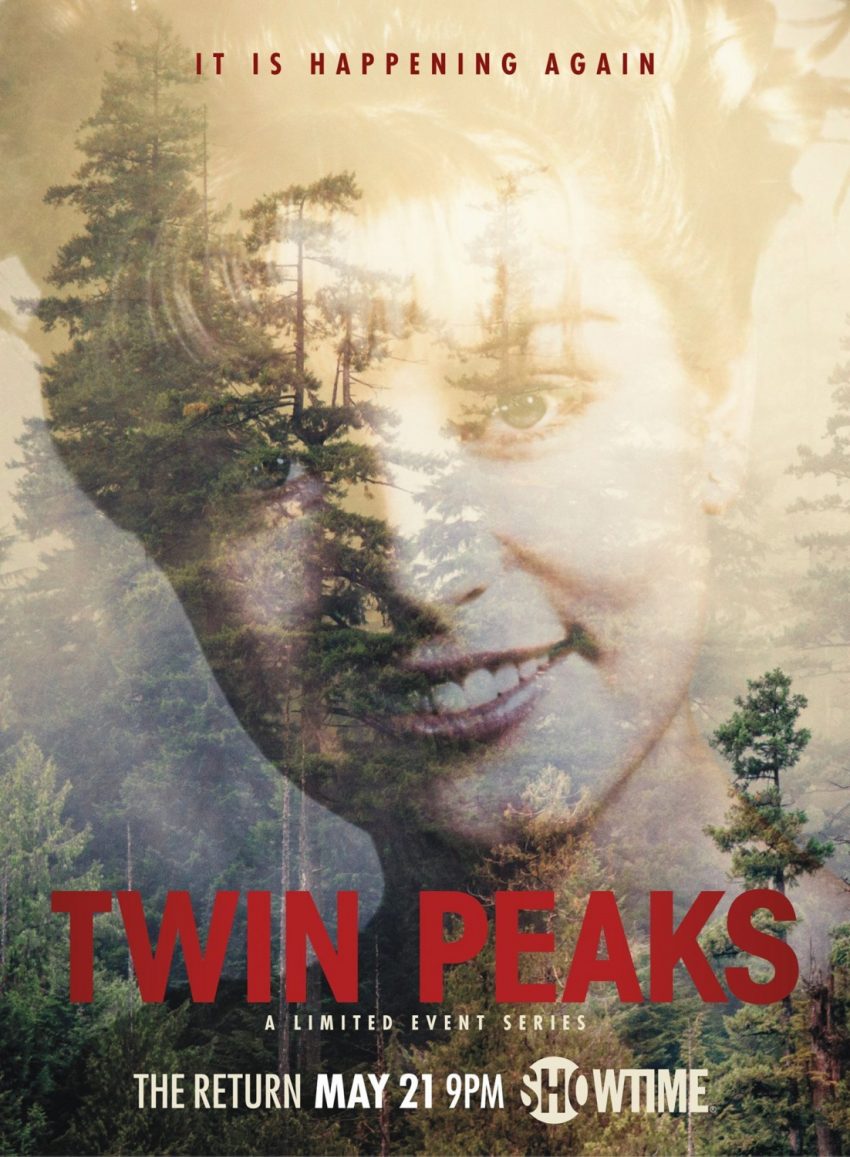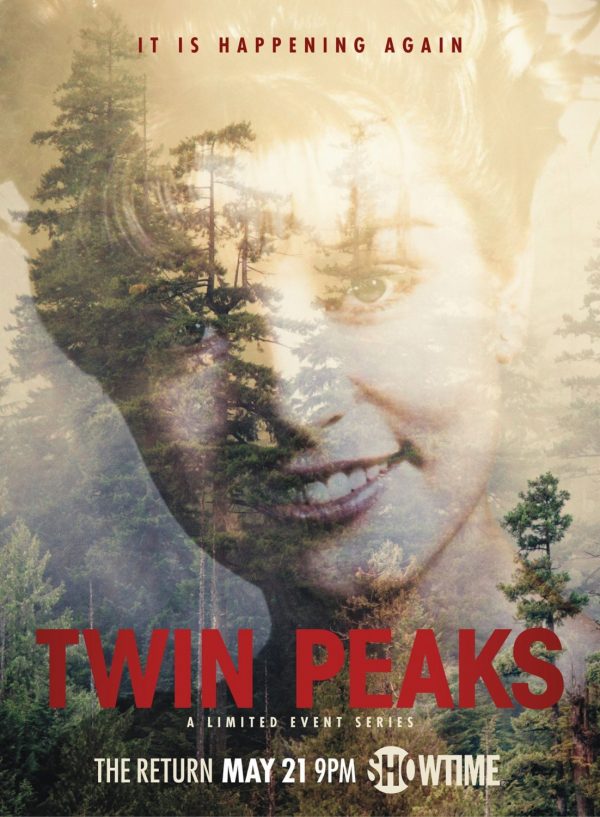 Next in our list is a television series that started in the good old 90s and made a comeback in 2017. For all those who love Riverdale for its creepy small time vibe with a sense of foreboding in every nook and corner and not to forget its share of murky past, Twin Peaks is a must-watch.
A genius in its terms Twin Peaks is a perfect culmination of madness, murder mystery, quirky humour and the brilliant portrayal of unconventional characters blending seamlessly with the supernatural and underlying surrealism.
The eerie vibes enhanced by the dreamlike musical numbers, amplify the sense of curiosity that this tv series brings and you can't help but fall for the Special Agent Dale Cooper. Be sure to spot Mädchen Amick again in this story of Cooper and Lodge.
Quickly escalating from a case of whodunit to a tale of enigmatic creatures, Twin Peaks kept its viewers on their toes during its original telecast. Even though the television scenario has changed in the last two decades, the charm of this epic series has not been lost.
Available on Netflix
---
Chilling Adventures of Sabrina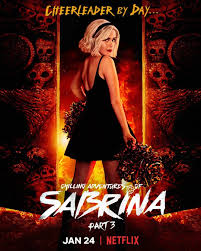 Available on Netflix
Very much like Archie and gang, Sabrina has also been a part of our childhood. The escapades of the blonde, teenage witch along with her Aunts Zelda and Hilda, cat, or rather familiar, Salem, Cousin Ambrose, and her friends have provided, more often than not, a light-hearted experience in its various adaptations that include movies, comics, and television series.
With Chilling Adventures of Sabrina, the premise and theme take a 360-degree turn. A far cry from the preppy young girl that has always been associated with the titular character, Sabrina Spellman is plucky, tough, uncompromising and a rebel to the core.
The show is dark, gorgeous, and thrilling as the story's primary premise begins with Sabrina choosing between pledging to Satan and living her life as a mortal and proceeds to more gruesome, spine chilling adventures that make our protagonist question her identity and redefine everything that the witch laws stand for. At the same time, she must also deal with the ups and downs and heartbreaks of teenage life.
Diving deep into folklore and occult, our heroine is dragged to hell and back as the series progresses. Yes, literally hell, and "praise Satan" because she emerges stronger than ever after each incident.
---
Dawson's Creek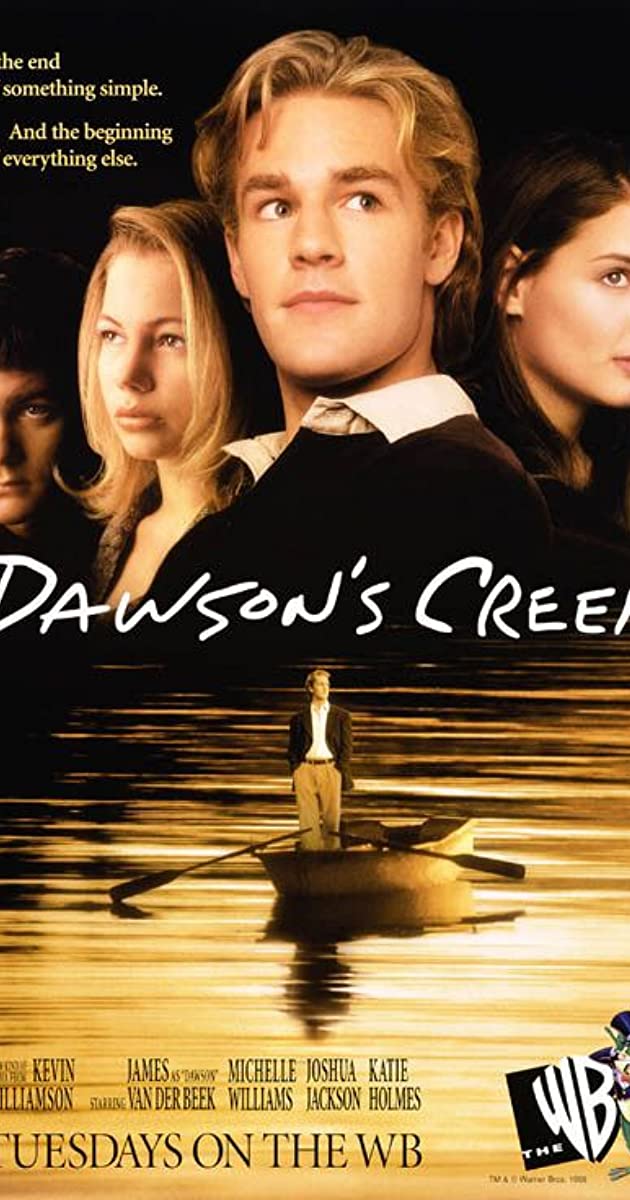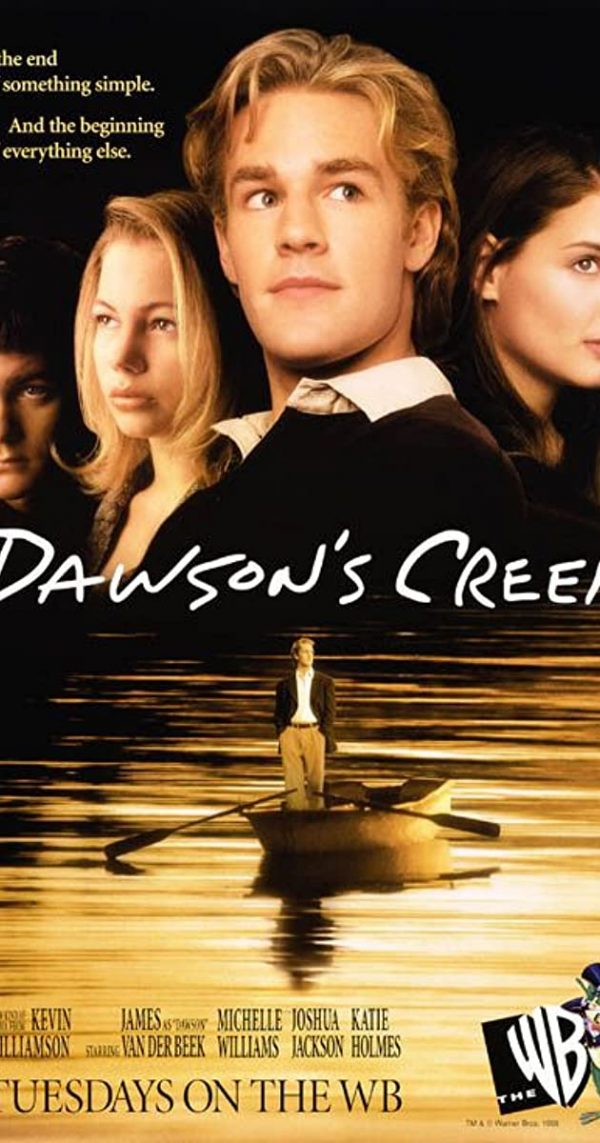 Dawson's Creek is yet another television series from the 90s that is sure to leave a lasting impression on your minds.
Unlike the other television series that have made it to the list, Dawson's Creek is devoid of any murder or any impending sense of danger. What makes similar to Riverdale is the steadfast friendship, love, rejection, the quest for a purposeful existence, family and loyalty. As a matter of fact, Dawson and Joey's gritty friendship gives us the same flutters as Archie and Betty.
Nostalgia at its best, this series gives us a fresh perspective of the pre-cell phones infested high school with somewhat the same problems as the young people of Riverdale. A family struggling financially, another with a parent in jail, unrequited love and a boy who hates his birthday are just a few of the things that are similar between the two iconic series.
More than a decade has passed since Dawson's Creek last episode aired on television this ahead of its time, generation straddling series hits is worth a watch.
Available on Amazon Prime
---
Big Little Lies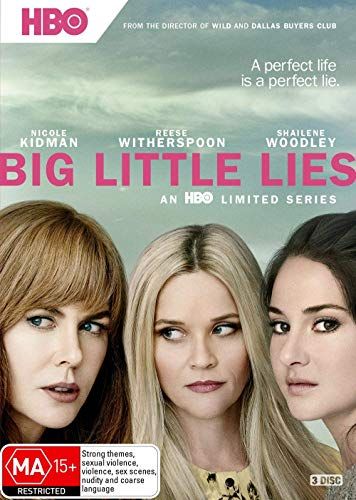 Here is something different from the rest of the television series enlisted here. Despite not being a series concerned with teen drama, we cannot help but notice how much it reminds us of Riverdale.
The story follows the seemingly perfect lives of five women, but don't mistake it for being your average 'girly' drama. These women are affluent and successful and in their own ways, they are alphas. However, with one wrong move, the charade of perfectionism falls like a house of cards. Starting with a murder mystery, Big Little Lies soon delves into the alluring lives of our protagonists that threaten to crumble in the way of scrutiny.
A closely-knit town, ferociously protective mothers, deception, rivalries and friendships lend a shard edge to the series that lures us in with pretty people living impossibly attractive lives and pushes us onto the other side highlighting some serious taboo topics.
Available on HBO
---
Scream

While the rest of our collection of television series follows the life of a definite set of respective characters through their run, Scream, a serialized anthology series, tosses this concept aside.
You may or may not be familiar with the movie franchise of the same name that inspires the show but considering everything, the tv series version is definitely worth watching because of the twists that the makers have shrewdly put in.
The essential characters of a typical teen drama-the jock, the nerd, the outsider, the new boy, and the sweet popular girl- are all here. And then there is the killer, or rather a potential killer, who is more interesting and complex than the rest.
It may seem superfluous that our main characters spend more time snooping about the places that they should avoid, but the character developments and breaking and strengthening of bonds highlight what teenagers is all about.
They might not have Pop's serving them the best milkshakes and burgers, they find time to sip on coffee together while sneaking which makes sure that their teenage life doesn't slip away because of a killing spree.
Available on Netflix
---
Nancy Drew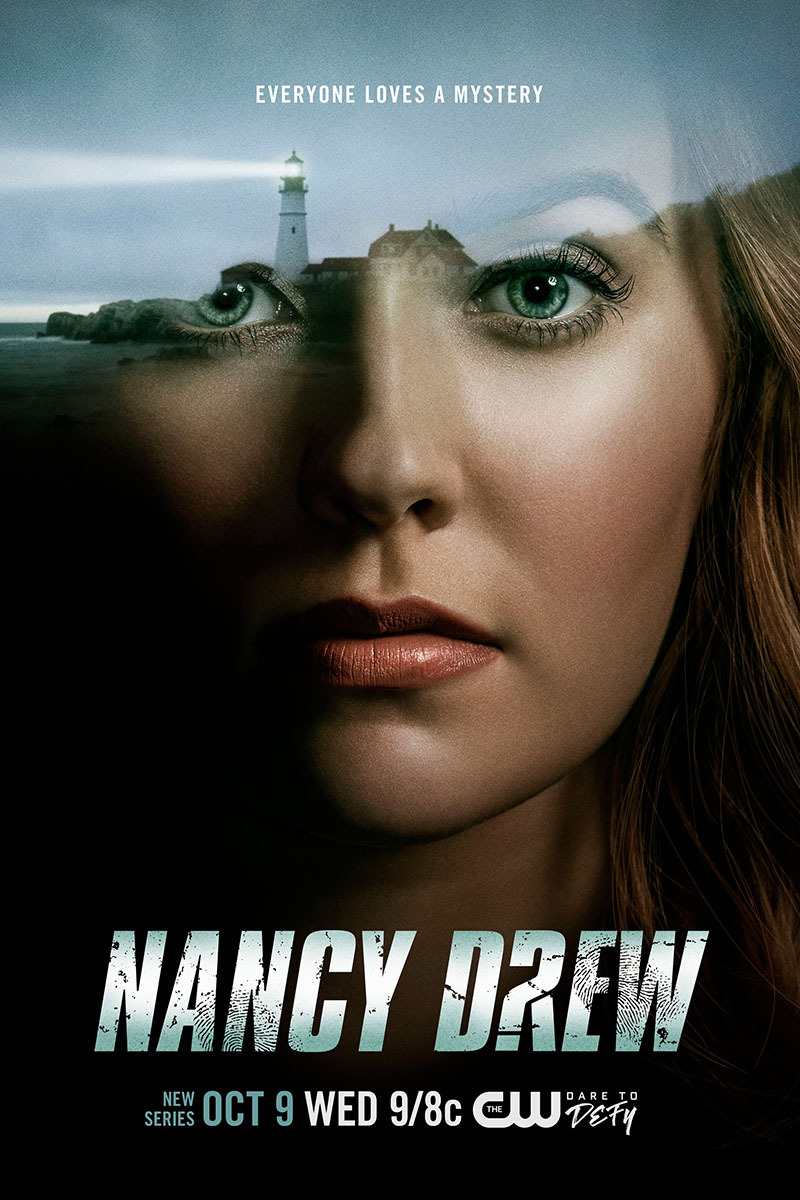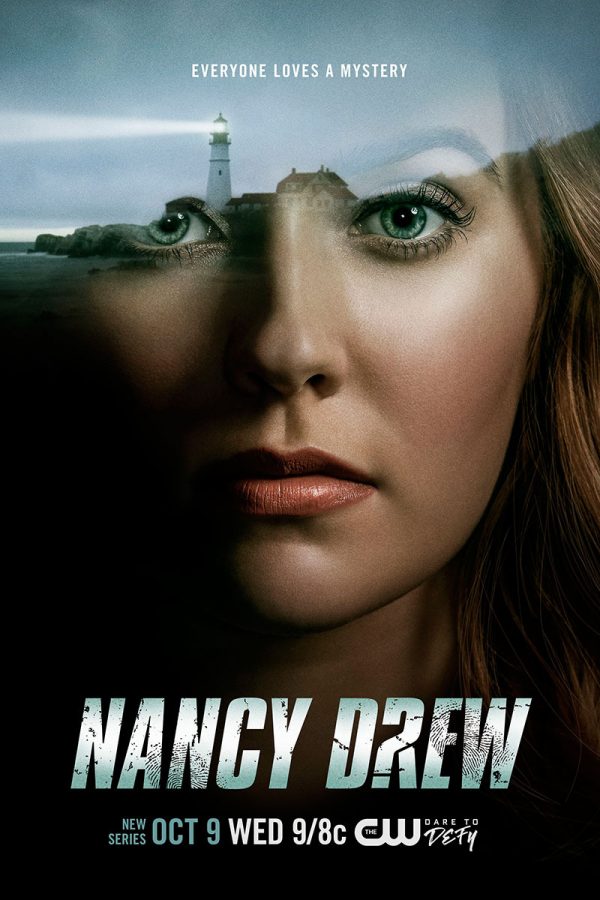 With all the snooping and sleuthing that the Riverdale gang does, it won't be wrong to say that it is one of our favorite aspects of our show. And while we are at the subject of sleuths, how can we forget the strawberry blonde haired detective Nancy Drew.
While we can never describe Nancy as a happy-go-lucky girl, the tv series is way darker and scarier than the books. With a whole lot of dark and moody updates to the classic character, viewers are in for a treat as this time the detective her cases have a tinge of the supernatural.
Apart from the nerve-racking mysteries, we assure you that you will love the chemistry between Nancy and her boyfriend Nick which is a welcome change from the usual love triangle.
Along with them are her friends Bess and Ace and her nemesis turned boss/ally, George. Throw in some father-daughter troubles as Carson Drew tries hard to reconnect with Nancy, and we have the right shade of teenage drama that we all love so much.
Creepy and unsettling, Nancy Drew has the perfect amount of jump-scare moments to keep you hooked till the end.
Available on Netflix
---
Elite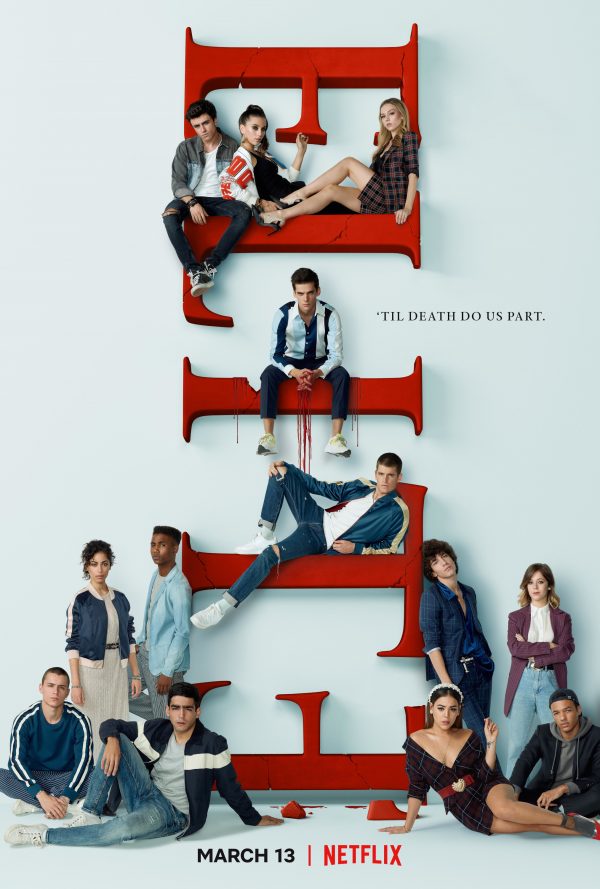 Set in Las Encinas, a fictional elite secondary school, Elite is a Spanish teen drama that follows the lives of three working-class teenage students enrolled at the school through a scholarship and their wealthy classmates.
Certainly binge-worthy, Elite smoothly explores the constraints of family beliefs, social class, and high school cliques much like Riverdale. With the story switching between the past and present-day, and the teen's lives getting more complicated by murder and overarching mysteries. While the meticulously placed mysteries propel the storyline forward, it is the character development that is the heart of the series.
To balance out the intense drama and questions that raise some serious questions (at times as sensitive as culture), the humor provides the much-needed relief. Kudos to the clever directing that makes you feel each aspect of the characters' feeling whether it is claustrophobia or panic and forces you to click the next button after each episode.
Available on Netflix
---
Conclusion
Everybody lies. Almost everybody has a dark past just like in Riverdale. And this holds for all the stories that this slasher series brings to you. Committing to a television series is quite a feat because once the series wraps up or stalls the launch of a new season, fans have this insatiable hunger to devour something of the same kind.
And if we talk about Riverdale, then we have to admit that it is not just a television series, it is a ride and a perfect escape from reality. We hope that with this list you find television series that gives you the same thrill that Riverdale does.