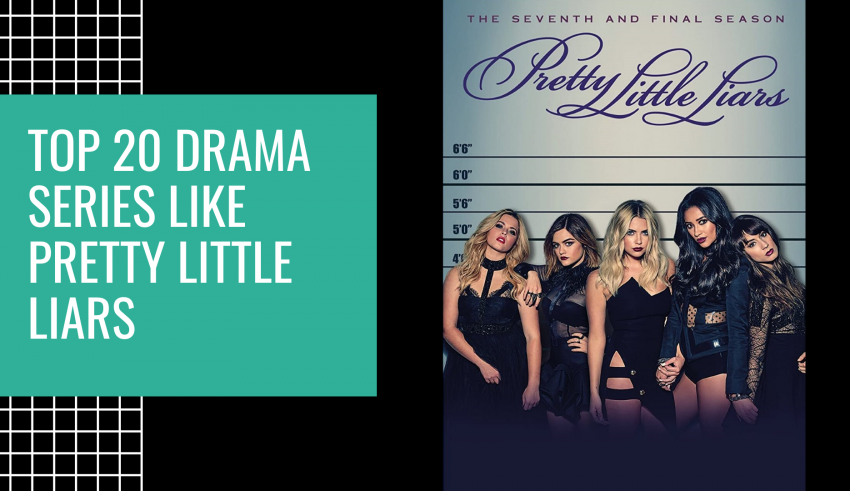 From a talented ensemble cast to intricately woven storylines, Pretty Little Liars is a show that is undeniably not worth missing out. Based on the book of the same name and authored by Sara Shepherd, this show is full of intrigue, thrill, and mystery that will keep you glued till the finale.
Four estranged friends reunite because of mysterious messages that suggest that their missing friend is watching over them and that someone knows their deepest secrets. What follows is a gluing teenage conundrum filled with fun, mystery, action, romance, and lots of secrets spilled moments.
But no matter what, watching the same shows on repeat has to become monotonous after a point of time. So, if you are a fan of shows like Pretty Little Liars, then check out the following list of teenage drama series along with their ratings. These shows are sure to excite you and give you that necessary dose of drama.
Here the Best Shows like Pretty Little Liars: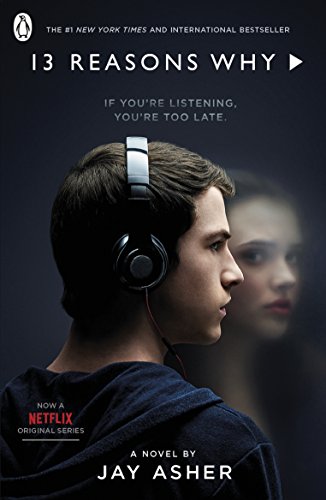 A Netflix original series, it was later adapted for release on television. It is a teenage drama series that was originally taken from the novel by the same name authored by Jay Asher.
The show revolves around a 17-year old high-school student, Clay Jensen, and his deceased friend Hannah Baker, who has committed suicide after having to face a toxic culture of gossip, bullying, and sexual assault at her high-school and lack of support from her friends, family, and school.
A box of cassette tapes recorded by Hannah in the weeks preceding her suicide provide details of why she chose to end her life. What follows is the embittered investigation of these students.

The show premiered in 2017 and has run through 3 seasons till now. The fourth season is likely to premiere in June 2020. The show gathered good and positive reviews from the critics, who called it a realistic portrayal of what it is like to be lost and young and too fragile for the world.
---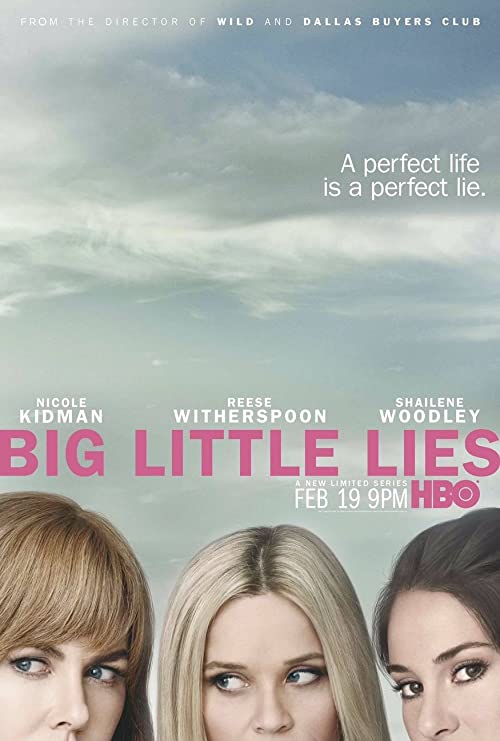 This is one of the television drama shows like Pretty Little Liars starring top actors like Reese Witherspoon, Nicole Kidman, Shailene Woodley, and many others.
Adapted from a novel by the same name by Liane Moriarty, the show revolves around three women protagonists – Madeline, Celeste, and Jane – a trio of wealthy young women in Monterey, California. Their lives are shattered when a murder takes place in their idyllic town, unraveling hideous secrets.

The show ran in the form of seven-episode short series with only two seasons aired so far. Right after its release, it earned much praise and appreciation from audiences as well as critics. The show also won eight Primetime Emmy Awards, among others.
---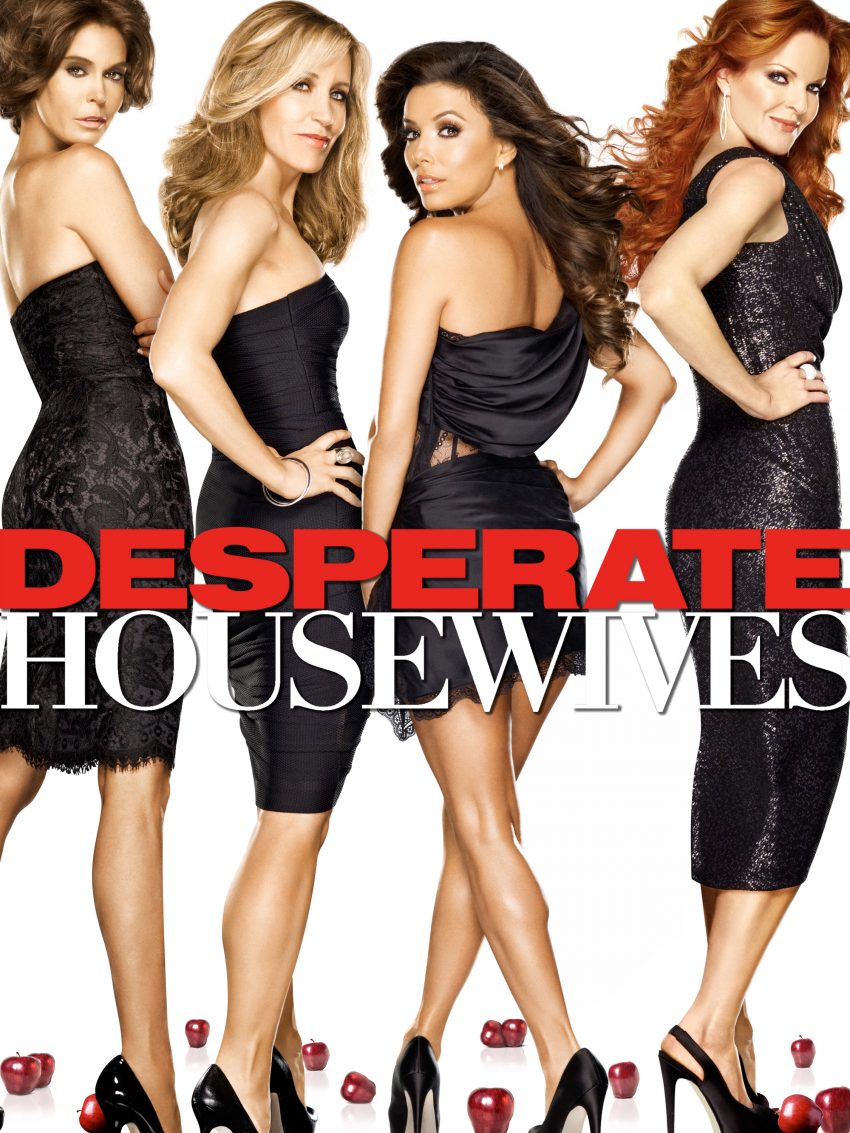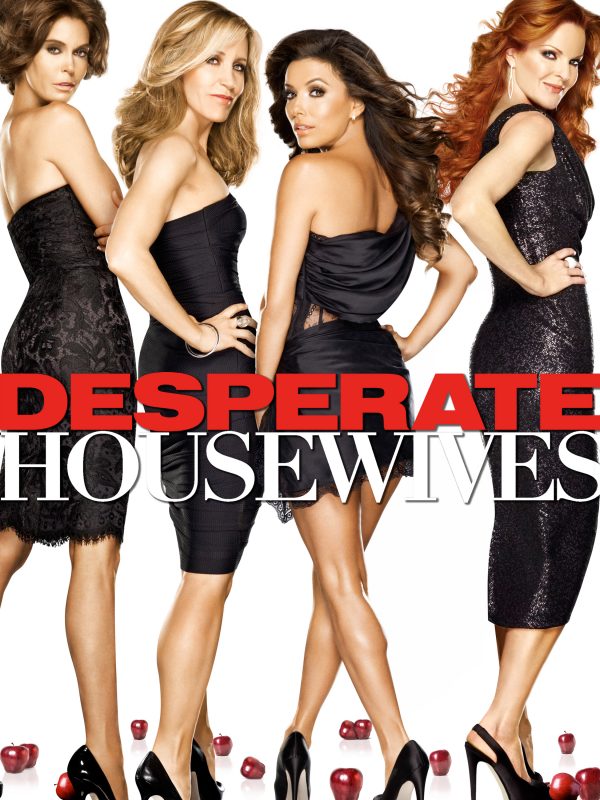 This is another mystery and dramedy television series that first aired on television in 2004 and ran through 8 seasons till 2012. The show follows the lives of a group of women as seen through the eyes of their friend and neighbor, who committed suicide in the pilot episode.
The storyline covers thirteen years of the women's lives including a five-year leap in time, as well as flashbacks and flash-forwards. These women work through domestic struggles and family life, while simultaneously facing the hideous secrets, horrific crimes, and thrilling mysteries hidden behind the doors of their supposedly beautiful and seemingly perfect suburban neighborhood.

Right from the time, it was broadcasted, the show became a massive success. It garnered much applause from the viewers and critics alike. Further, the show won multiple Primetime Emmy, Golden Globe, and Screen Actors Guild Awards. The show also became a household phenomenon owing to its popularity.
---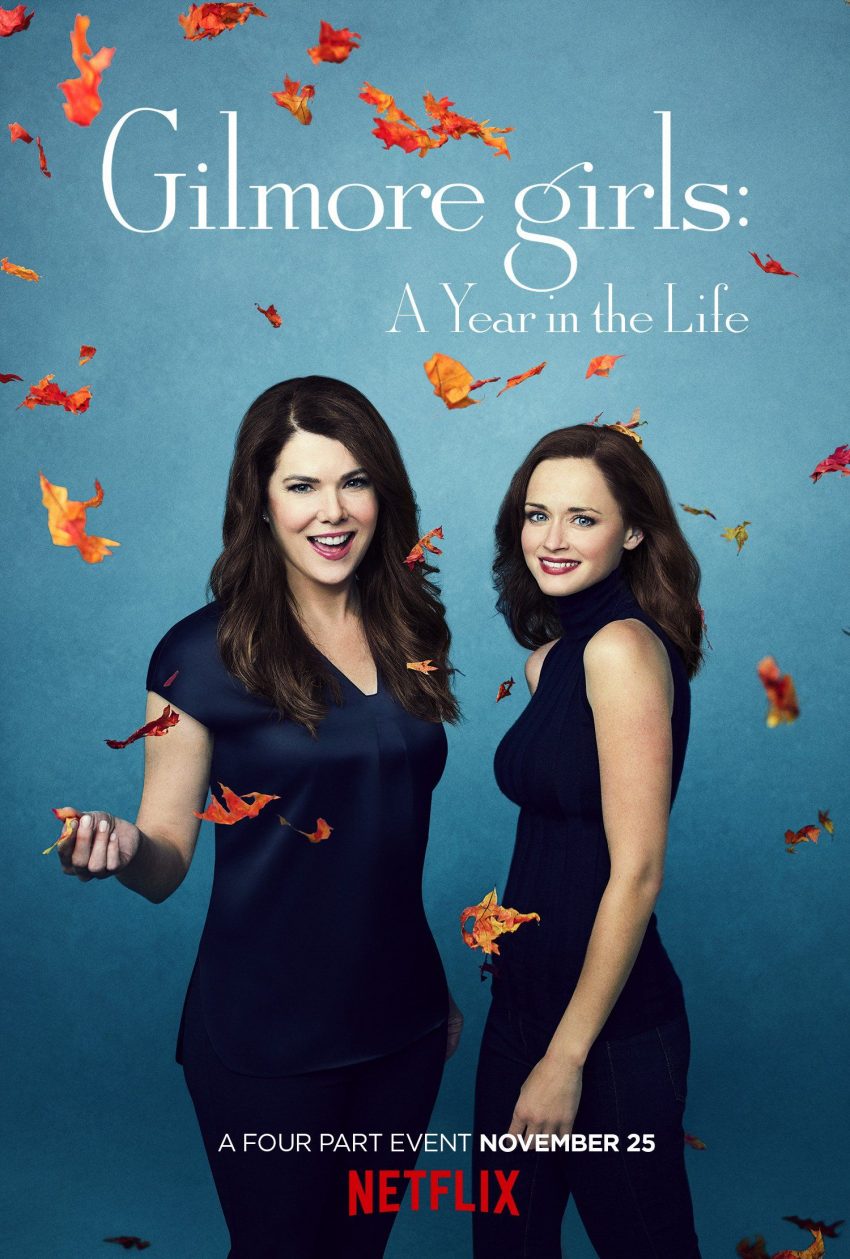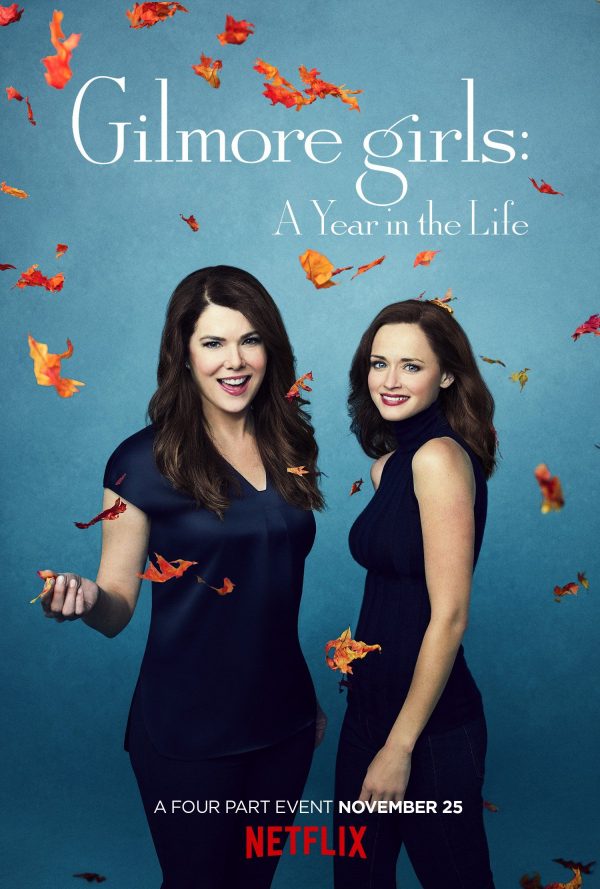 It is an American comedy-drama television series that debuted on television in 2000. The main plot is centered around the relationship between single mother Lorelai Gilmore and her daughter Rory.
But when Rory meets Dean, the attraction hits her like a ton of bricks, and her single mother begins to notice in Rory her own dreams and rebellious youth. As the plot progresses, it explores typical issues of family, relationships, romance, ambition, class divide, and generation gaps.

Television critics have praised Gilmore Girls for its witty dialogue, cross-generational appeal, and effective mix of humor and drama. The show ran through seven long seasons up till 2007. The television series received its fair share of good and bad reviews. Most of the critical appraisal was appreciative of the show, calling it television's 'great, unsung pleasures'.
Related: Shows like Gilmore Girls
---
5. Gossip Girl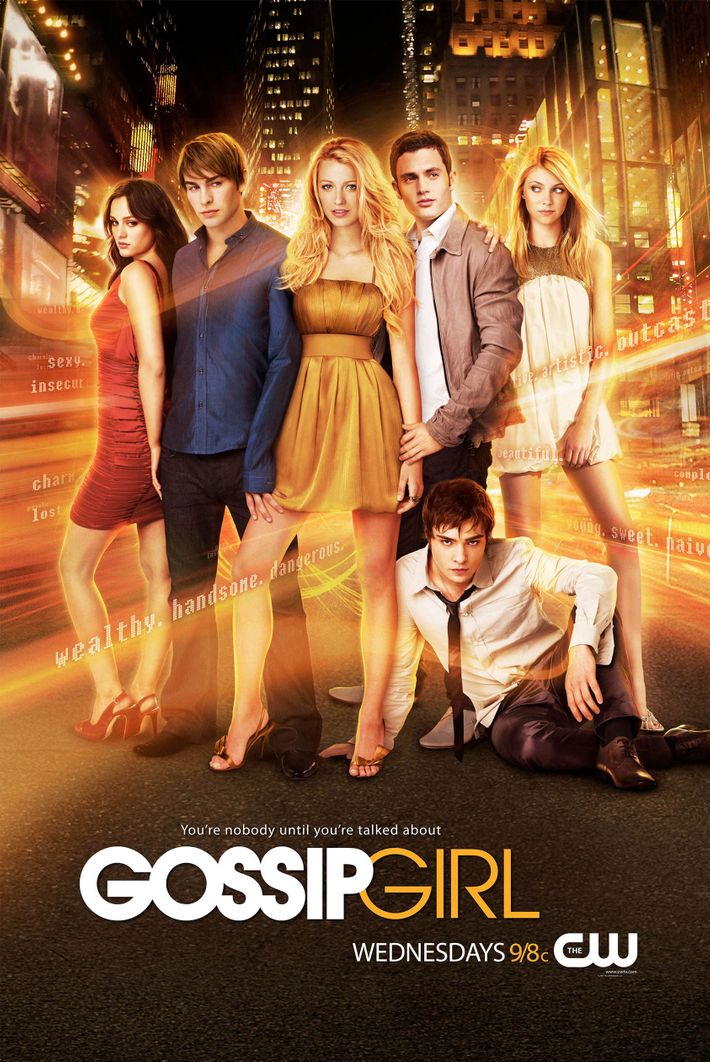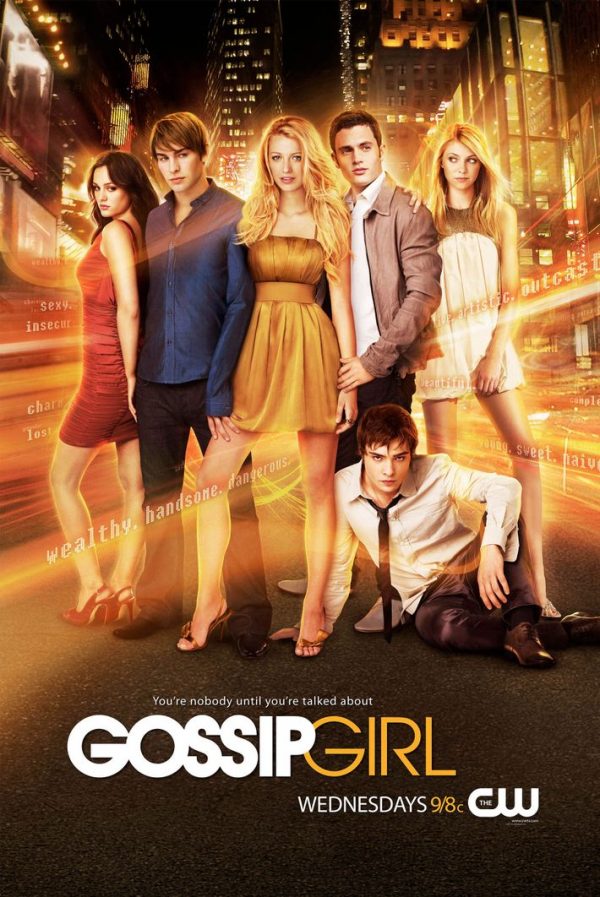 This is one of the shows like Pretty Little Liars that has striking similarities. Narrated by the anonymous and omniscient blogger called 'Gossip Girl' who is voiced over by Kristen Bell, the series revolves around the lives of privileged upper-class adolescents living in Manhattan's Upper East Side.
After they graduate from high school, everyone is looking to embark on their future endeavors. However, there is someone among them who is not yet ready to let go of the past, as all the secrets and scandals are still being shared.

The show ran through from 2007 to 2012 spread over 6 seasons. Originally adapted from a best-selling novel sequence by the same name, the show mainly acquired positive reviews. In fact, it turned out to be among the top television shows and the most-watched series during the time it was broadcasted on television; so much so that it was labeled the 'Greatest Teen Drama of All Time' by the New York magazine.
---
6. How to Get Away with Murder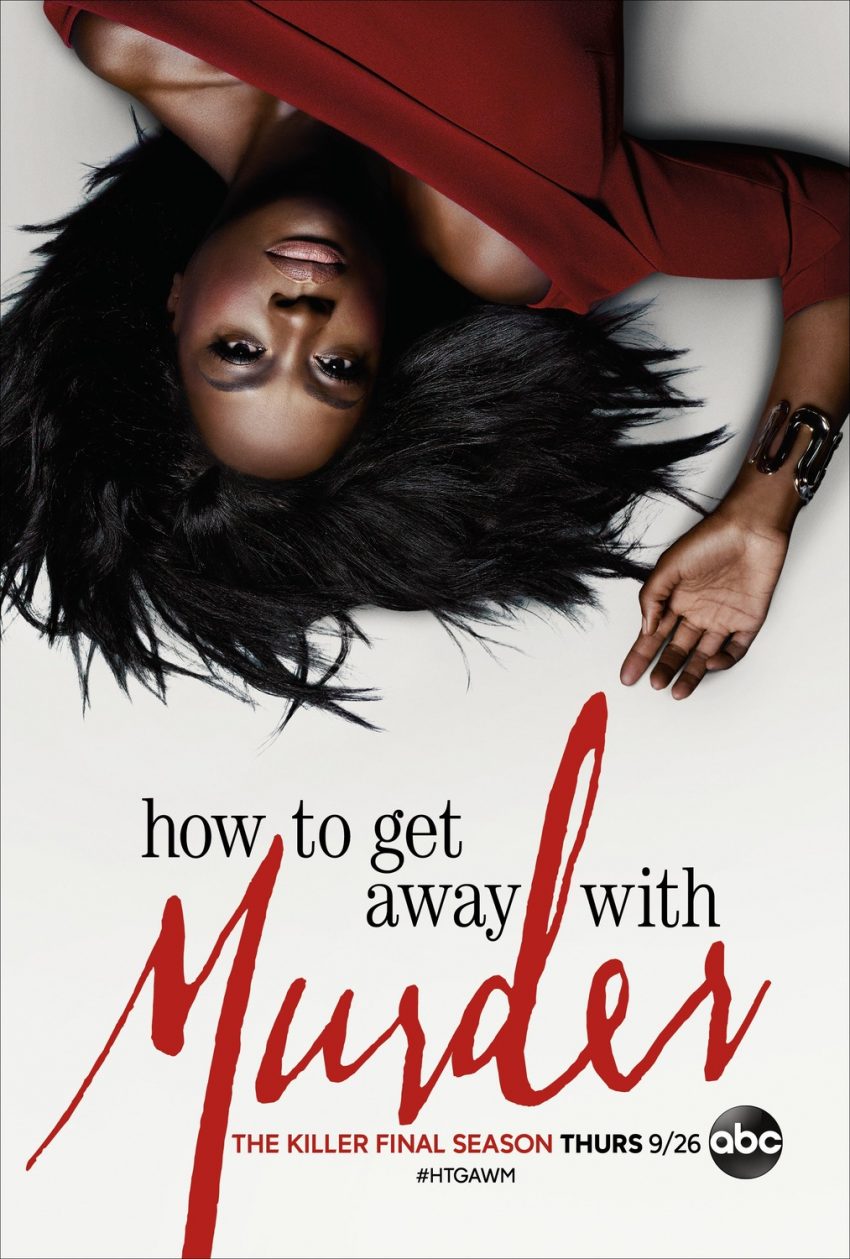 This television series is a legal mystery and thriller that premiered in 2014 and concluded in May 2020. Annalise Keating is a prestigious law professor at the Philadelphia University, who becomes involved in a murder plot along with five of her students.
Following this, murder, deception, guilt, and fear become the strings that bind Professor Keating to her students and associates. The deeper they delve into the mystery, the more they descend down the path of chaos and madness. It turns out that they conjured up more trouble than they had bargained for.
The series managed to garner enough critical appraisal, most of which were favorably generous and appreciative. It was described as magnetic and intimidating and received positive ratings from viewers alike.
---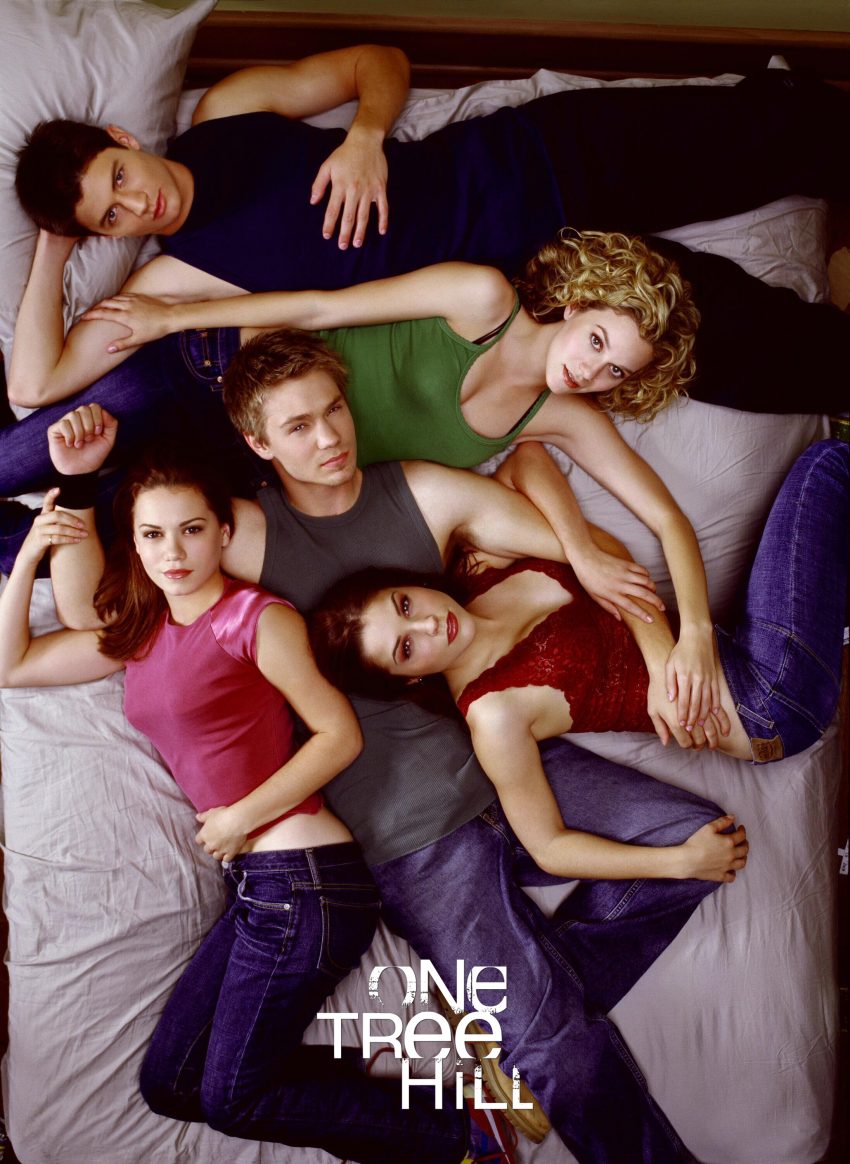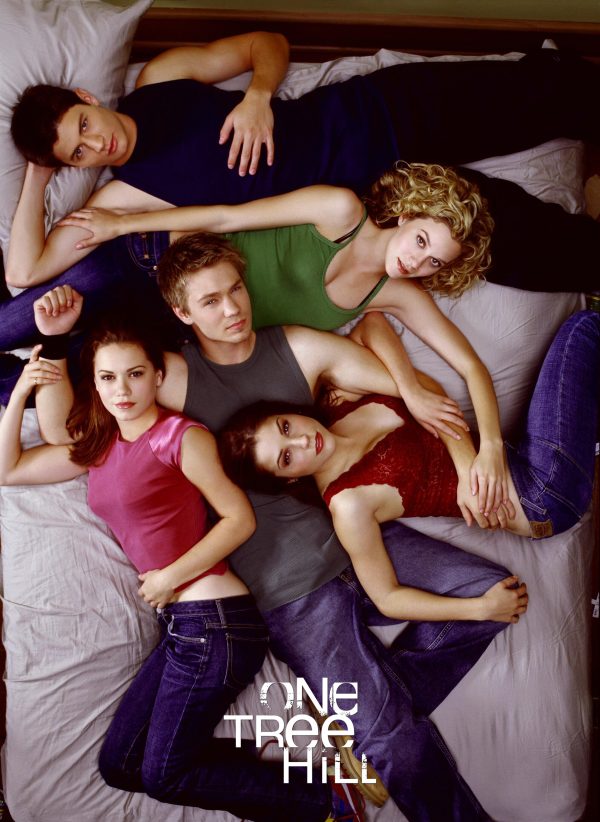 This is a television drama series and one of the shows like Pretty Little Liars that ran for a long duration, from the year 2003 to 2012. The first four seasons of the series focus on the lives of the main characters through the high-school years.
With the beginning of the fifth season, the timeline leaped by four years to show their lives after college and jumped a further fourteen months from the end of the sixth to the start of the seventh season.

The main plot in the early seasons is the relationship between two half-brothers, Lucas and Nathan Scott, who begin initially as enemies but bond as the show progresses. In the pilot episode, Lucas becomes a member of the high-school basketball team – Tree Hill Ravens, with the help of his uncle Keith.
Nathan, who is already the head of the team, is threatened by this and it becomes the basis of their rivalry, also fueled by Lucas's romantic interest in Nathan's girlfriend Peyton Sawyer. As the plot progresses, the audience sees enmeshed teenage drama sequences with typical, but interesting events. The show acquired favorably good reviews from critics.
---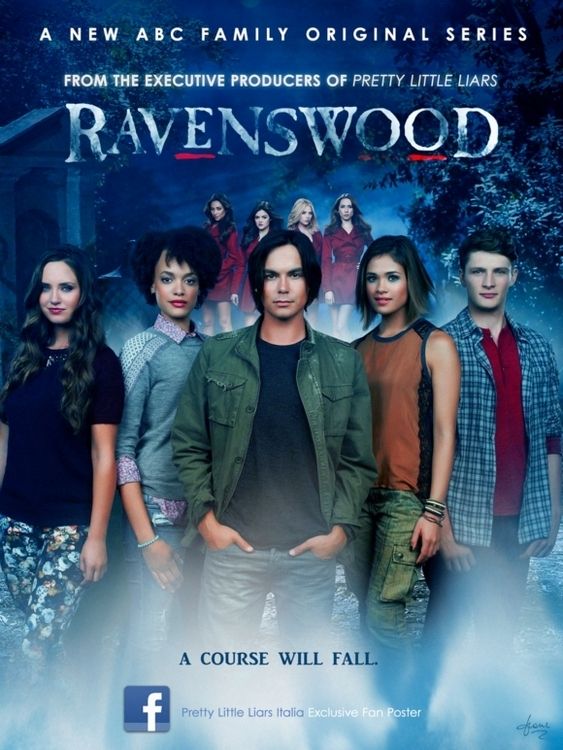 Ravenswood is one of the shows like Pretty Little Liars that is a supernatural teenage drama and a mystery thriller. In fact, this show is the first spin-off series of Pretty Little Liars and the second television series in the show's franchise.
Set in the make-believe town of Ravenswood, Pennsylvania, the television show follows five strangers whose lives become intertwined by a life-threatening curse that has plagued their town for generations.
Now, they must dig into the town's dark past in order to solve the mysterious curse. The show ran only through a single season along with a pilot episode, because of less viewership, low ratings, and critical backlash.
---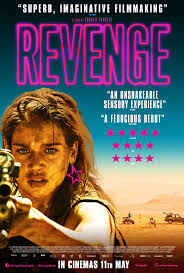 It is a television drama series that first premiered in 2011 on American television. Starring Madeleine Stowe and Emily VanCamp, the show consists of a traditional revenge plot. A young Emily Thorne comes to the Hamptons and rents a beach-house next to the mansion of a wealthy family, the Graysons.
Emily is in reality Amanda Clarke, whose father was framed by the Graysons for treason when she was a little girl. After a lengthy trial, he had been imprisoned for life and was murdered in prison by associates of the people who framed him.
Meanwhile, Amanda had spent the majority of her time in a juvenile correction facility, only to find out that her father was murdered six weeks before she was released on her 18th birthday. She now returns to the Hamptons as an adult, to revenge on those who wronged her father.

Her primary target is Victoria Grayson, the matriarch of the Grayson family, who betrayed Amanda's father. The show focuses on Emily, conspiring to destroy every individual who had a role to play in causing her father's imprisonment.
Along the way, she discovers various facts about her father's past which changes her plans multiple times. As the series progresses, Emily brings in other individuals as allies for her plan and struggles to combat her own feelings.
---
10. Riverdale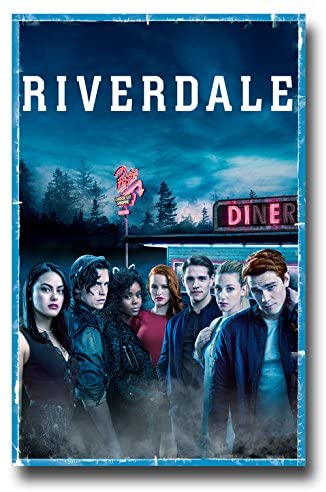 Riverdale is a 2017 American teen drama television series based on the characters of Archie Comics. It is a co-production venture of Warner Bros., Berlanti Productions, CBS Television Studios, and Archie Comics.
The series follows Archie Andrews' life in the small town of Riverdale and explores the darkness hidden behind a seemingly perfect image. While navigating the troubled waters of romance, school, and family, Archie and his group become entangled in dark Riverdale mysteries.

The show stars popular television actors including Cole Sprouse, K.J. Apa, Lili Reinhart, Camila Mendes, and many others. Up until now, the show has released four seasons and the fifth season is likely to be out in January 2021. The show received moderately favorable reviews from the audiences and the critics alike.
---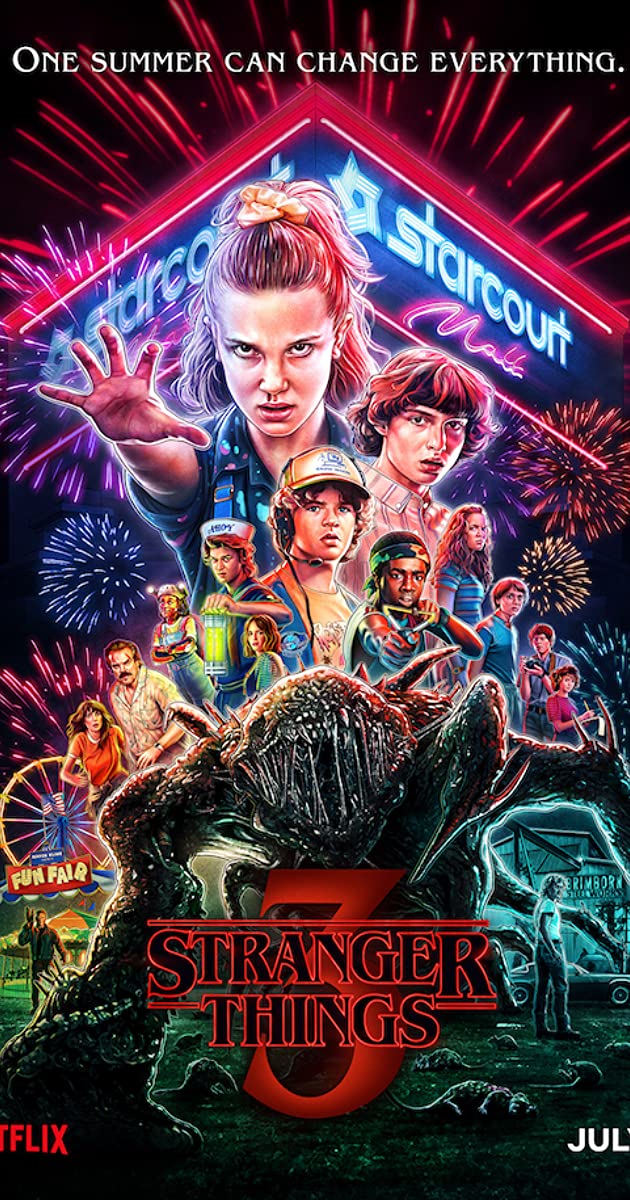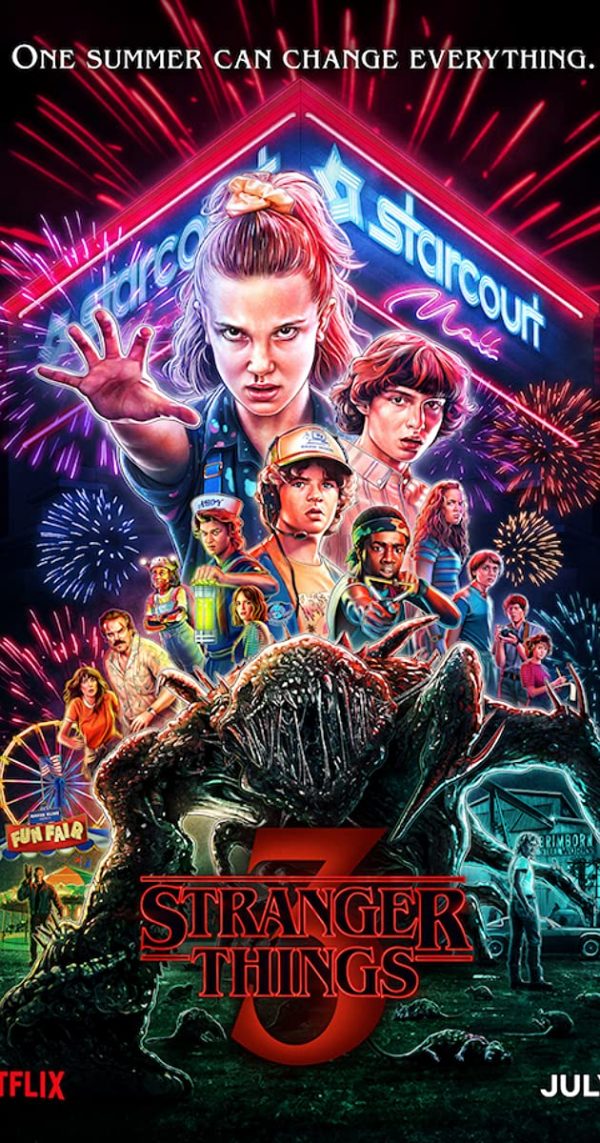 This is a science fiction and horror drama web series that was first released on Netflix in 2016. Created by The Duffer Brothers, the show is set in the 1980s in the fictional town of Hawkins, Indiana.
The first season centers around the investigation regarding a young boy who has gone missing amid supernatural events occurring throughout the town, including the appearance of a girl with psychokinetic abilities. The series features an ensemble star cast including Winona Ryder, Dacre Montgomery, Finn Wolfhard, and many others.

The director claims to have infused within the show, elements from the popular culture of the decade. Several themes and directorial aspects were inspired primarily by the works of Stephen King, John Carpenter, and Steven Spielberg.
Also, they claimed to borrow inspiration from strange experiments that took place during the Cold War and real-world conspiracy theories involving secret/private government experiments. The show garnered massive and record-breaking viewership and International fan base and earned wide critical acclaim for its characterization, pacing, atmosphere, acting, soundtrack, directing, and writing.
---
12. The Carrie Diaries
A teen comedy-drama television series and one of the best watch worthy shows like Pretty Little Liars, The Carrie Diaries premiered on television in 2013 and ran through 2014 with two seasons.
It is a prequel to the HBO television series 'Sex and the City' and is based on the 2010 book of the same name by Candace Bushnell. The show is centered around Carrie Bradshaw, played by AnnaSophia Robb, an inquisitive and thoughtful teen coming of age.
Growing in the suburbs of Connecticut, she is beckoned by the glamorous and gritty distant Manhattan as she maneuvers high school and asks her first questions about sex, love, and loss.
Pulsing with the explosive energy of the unknown and the exciting urban setting of 1984 New York, she struggles through typical teenage drama elements – boyfriends, school prom, mean friends, dysfunctional families, and the looming, uncertain future.
---
13. The Fosters
This family drama series ran on American television from 2013 to 2018 for five seasons. It follows the lives of the members of the Foster family led by lesbian couple Stef Foster and Lena Adams, as they struggle to raise their children.
The children at the Foster household are a blend of biological, adopted, and foster children, and the mothers are a police officer and a school vice-principal. While living in sunny Southern California in the quiet neighborhood of San Diego, the Foster family must deal with the complexities of foster care, racism, sexuality, and immigration.
Though the problems they face are tremendously tough, the family knows that if they stick together they can get through anything. With brilliant performances of the star cast, the show was an instant hit among the audiences.
---
14. The Originals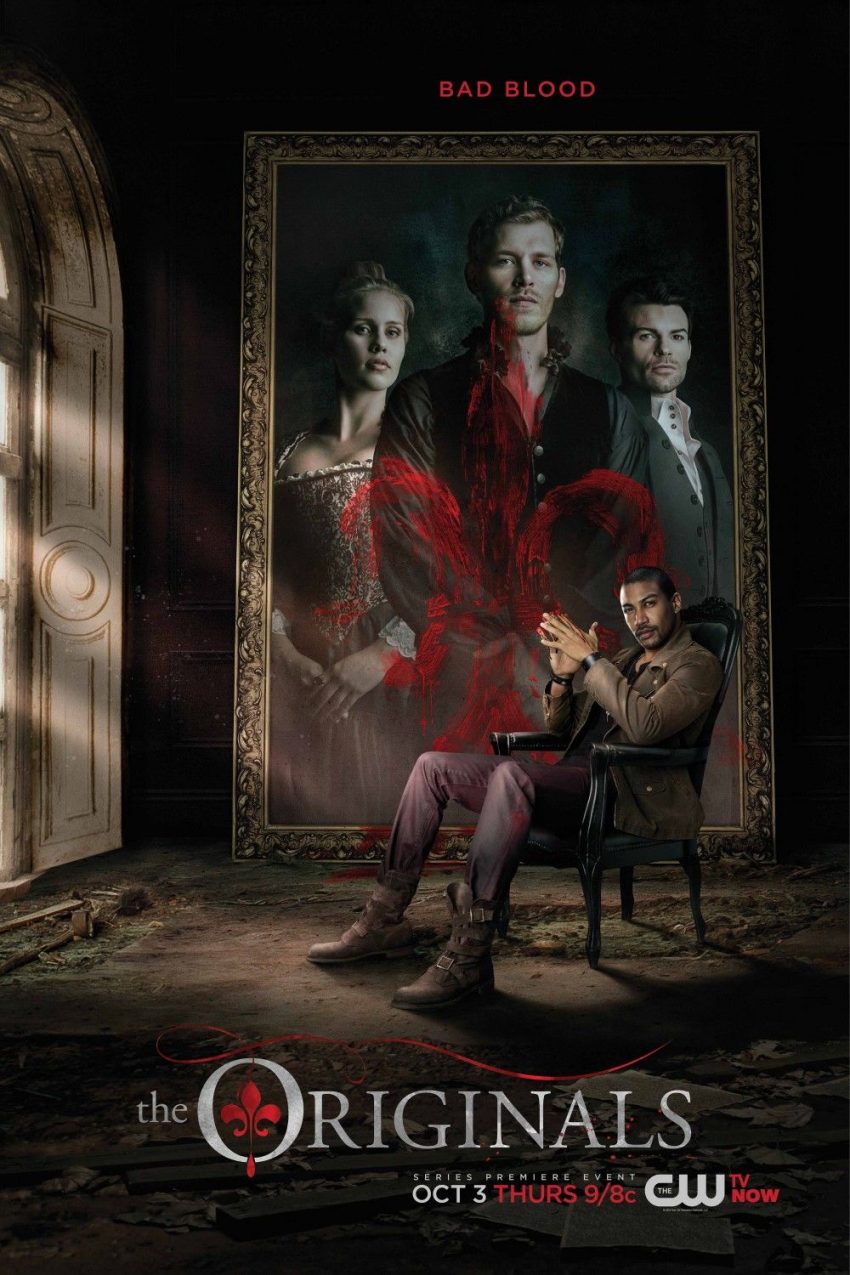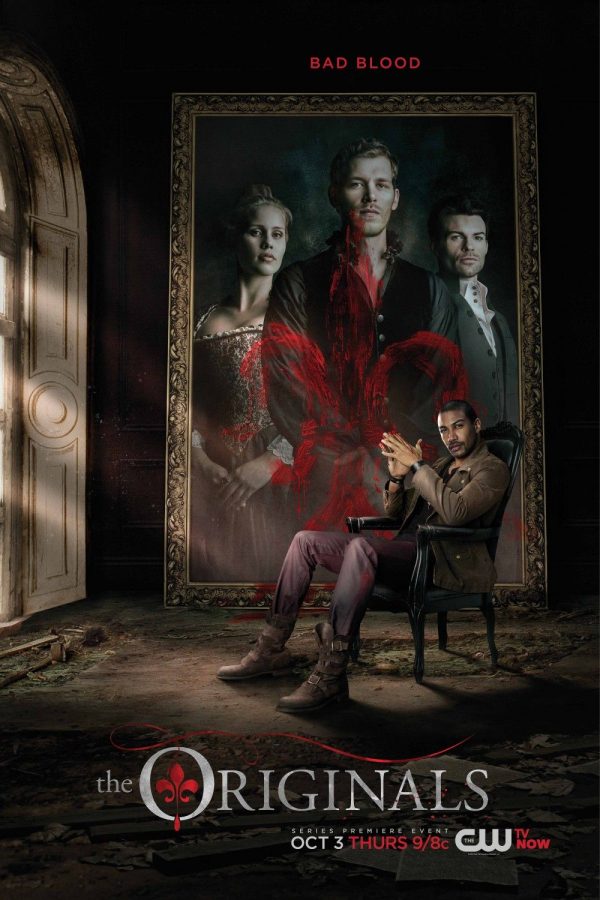 This is an American supernatural fantasy drama television series of the CW network. It first aired on television in 2013. The plot revolves around three major characters – Klaus, Elijah, and Rebekah – an original family of vampires, who have come back to claim the city of New Orleans. This was the city which they once built from the root and now, they have come to take revenge against those who have wronged them.
In their quest to claim New Orleans, they come across witches, vampire hunters, werewolves, hybrids, and other unholy creatures. The end result is mayhem and carnage, which does not bode well for its citizens.
But as a viewer, you will love every moment of these reckless creatures wreaking havoc on the city. The town that once used to be peaceful becomes a war zone in no time. The show ran through five seasons filled with suspense, mystery, drama, action, romance and lots of supernatural politics.
---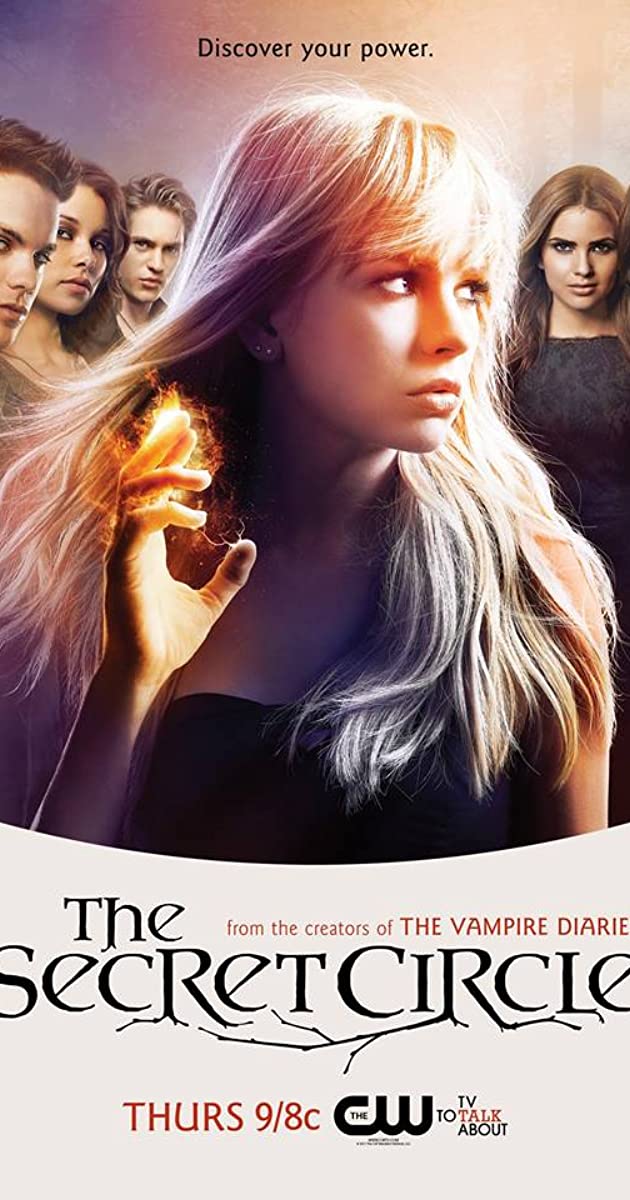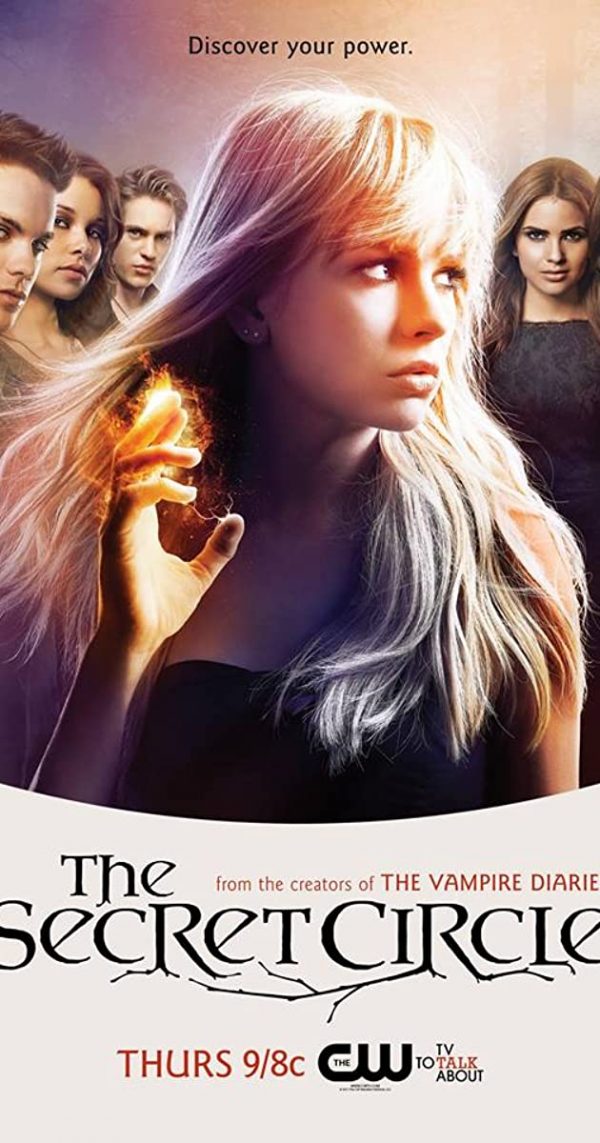 This television series is a supernatural fantasy teen series of the CW television network. Based on a novel series by the same name and authored by LJ Smith, the show has every element to make it appealing – mystery, drama, romance and action.
Following the death of her mother, Cassie Blake, played by Britt Robertson, moves to Chance Harbor, Washington, to live with her grandmother.
As she adapts to the new town, it is revealed to her that she belongs to a long ancestral line of witches. She is the final member of the 'secret circle' of five of her classmates and with Cassie, they are able to unlock the full extent of their powers.
While initially, Cassie refuses to believe that she is from an ancestral line of witches, it is only after she discovers an old leather-bound book of spells left to her by her late mother, that Cassie begins to accept her power. As the drama unfolds further, they encounter and fend off dark forces, in brilliant and mature cast performances.
---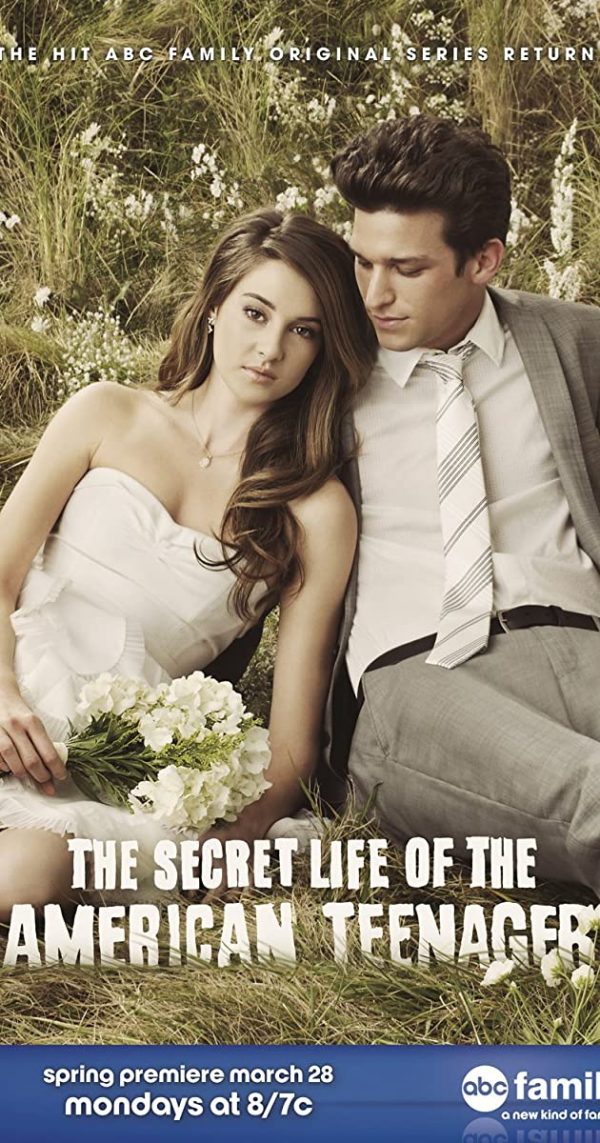 Another teen drama series and shows like Pretty Little Liars, this show first premiered on television in 2008. Starring Shailene Woodley, the show revolves around the 15-year-old Amy Juergens – an ambitious and musically-talented high-school student, whose life is changed forever by a Band Camp fling with the handsome and popular fellow student, Ricky Underwood.
What follows is a typical teenage conundrum of romantic relationships. As a subplot, the audience sees the utter drama of close-knit families of these students. The show ran through 5 long seasons. Although it did not receive much critical appreciation, it managed to gather massive viewership from teenage audiences.
---
17. The Vampire Diaries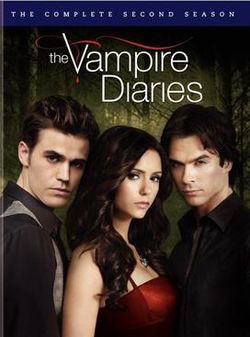 This supernatural series is originally adapted from a novel sequence by LJ Smith. As soon as it hit the television in 2009, it garnered massive audiences, right from the first episode.
The show is set in the fictional town of Mystic Falls, Virginia, which is a town charged with supernatural history since the settlement of migrants from New England in the late 18th century.
Starring Nina Dobrev as Elena Gilbert, Paul Weasley as Stefan Salvatore, and Ian Somerhalder as Damon Salvatore in the main roles, the show follows the stories and a love triangle between these characters.

Eleana is a mortal, who falls in love with 160+ years old vampire Stefan. The cold-hearted anti-hero and Stefan's older brother, Damon, enters the series with aplomb. His plan to bring back the past love Katherine Pierce (also played by Dobrev), a vampire who looks exactly like Elena and who was once the cause of rivalry between the brothers, fuels the action of the series.
---
18. Veronica Mars
This is a mystery and drama television series that first premiered on television in 2004. Being another teenage-noir show like Pretty Little Liars, Veronica Mars is about an outcast high-school student in the fictional beach town of Neptune, California.
Veronica works part-time as a private investigator for her father's detective firm, almost like the modern-day version of Nancy Drew. The protagonist Veronica Mars, played by Kristen Bell, solves standalone cases in each episode.
A background mystery runs throughout the season and is finally solved in the season finale. The series ran through four seasons and acquired major critical acclaim. It was also adapted into a movie by the same name.
---
So, go ahead and binge-watch these popular shows like Pretty Little Liars to get the most out of your daily entertainment. Whether you like action and romance, or mystery and thriller, these shows have got you covered. It's time to make new friends; well you can keep your old ones too!