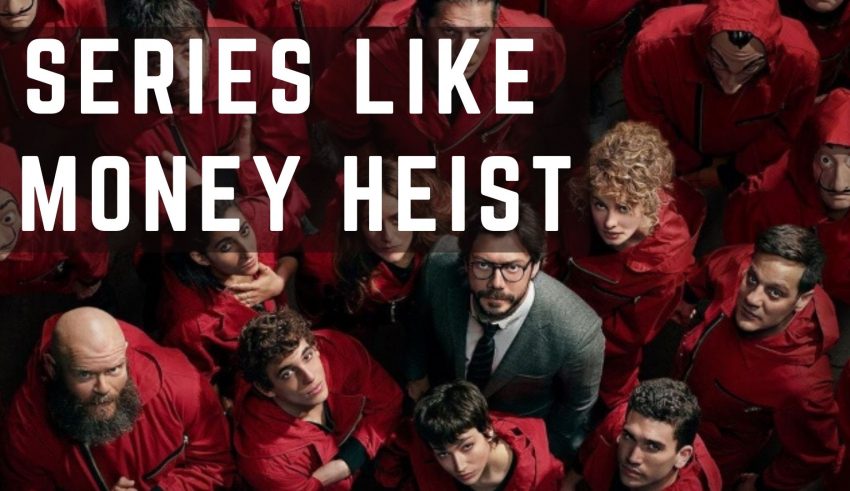 Upon its release, Money Heist quickly became one of the biggest global hits on Netflix. This Spanish series has been developed into a full Netflix Original after the first season- with the fourth part of the series just out and concluded. For people who can't seem to get enough of this show, we have tried to discover series like money heist- so that they do not have to keep waiting for another episode to get the same adrenaline rush.
Money Heist or La Casa de Papel is filled with so many twists and turns that it's guaranteed that you will be hooked on the show right after the first episode. This Spanish series shows the life of a charming group of thieves in Spain, who have taken it upon themselves to become the richest con-artists in town.
La  Casa de Papel is very popular and has successfully smashed a number of streaming records while also drawing an audience all across the world. There are a lot of people who will be looking for follow-up shows, once the latest season is over- if you're one of them, you can take the help of our list below.
Here are the 15 Best Web series Like Money Heist Of All Time:
Breaking Bad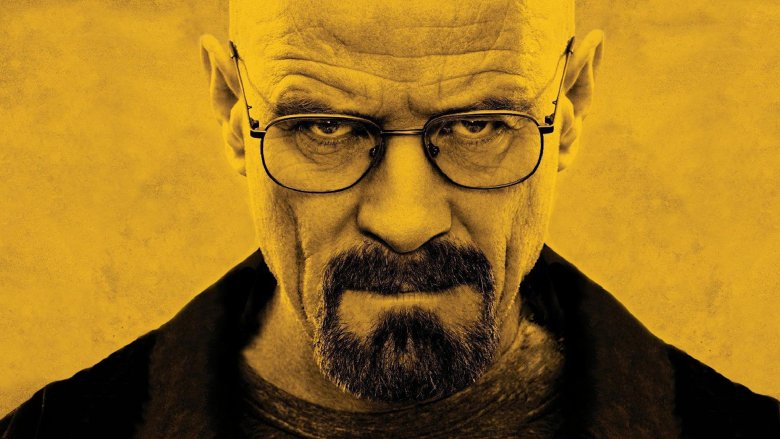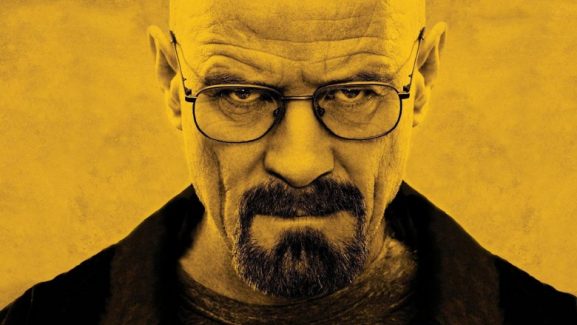 [ryvl video_url="https://www.youtube.com/watch?v=VaOt6tXyf2Y" auto_play="yes"]Watch Trailer of Breaking Bad[/ryvl]
This is an American neo-Western crime drama that has been produced and created by Vince Gilligan. The show first aired in January 2008, and concluded in 2013 with a total of five seasons.
If you're looking for another crime drama which has a plotline as racy as Money Heist (or even more) then your best bet is Breaking Bad. The movie tells the story of Walter White (Bryan Cranston) who is a high school chemistry teacher only recently diagnosed with stage-3 lung cancer.
The simple life of White turns upside down when he turns to crime and decides to sell crystallized methamphetamine to make sure that his family is financially secured by the time he dies.
But the criminal world is much darker than he had previously imagined and it remains to be seen whether our hero is able to survive its intricacies.
Related:  Shows like Breaking Bad
---
Prison Break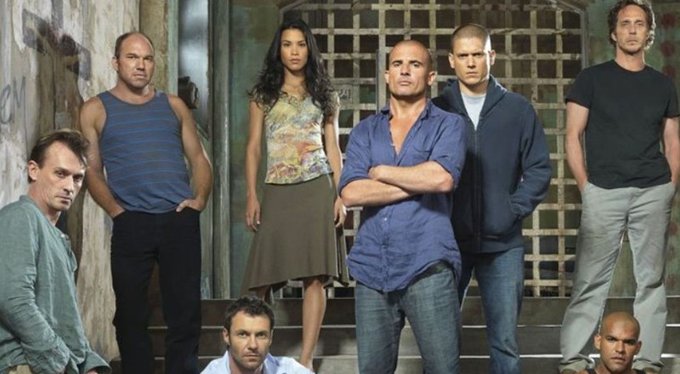 [ryvl video_url="https://www.youtube.com/watch?v=mZwEBHc_PBw" auto_play="yes"]Watch Trailer of Prison Break[/ryvl]
If you're looking for a show that features the dark world of criminal conspiracy and conflicted souls, then Prison Break might be the best show for you.
This a crime drama and action thriller which initially ran for four seasons from 2005 to 2009, the last season of the show returned only some years back in 2017.
This show follows the story of two brothers- Michael Scofield and Lincoln Burrows, the latter of whom is sentenced to jail for a crime he didn't commit.
His brother then goes on to come up with a plan that will help prove his innocence and break him out of prison. The show stars Wentworth Miller as Michael Scofield and Dominic Purcell as his brother Lincoln Burrows.
---
Peaky Blinders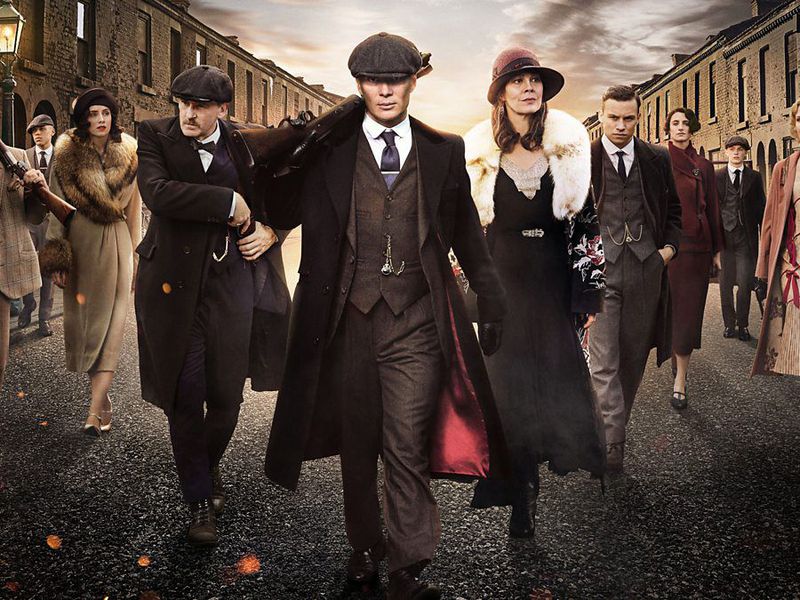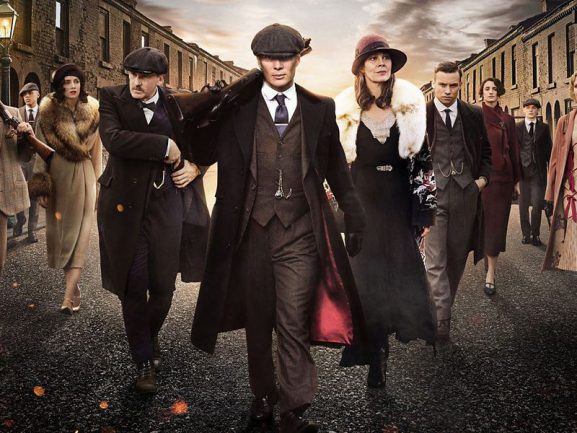 [ryvl video_url="https://www.youtube.com/watch?v=oVzVdvGIC7U" auto_play="yes"]Watch Trailer of Peaky Blinders[/ryvl]
Peaky Blinders is another show which continues to amaze people with its amazing storyline and a wonderful star cast of Cillian Murphy, Helen McCroy, Paul Anderson, and Sam Neill among many others.
It is a British period crime drama which has been created by Steven Knight who sets the story in 19th century Birmingham, England.
Peaky Blinders is the story of an urban street gang in England, which operated in Birmingham from the end of the 19th century and right after the First World War. The characters in the show, however, are fictional.
This gang is brought to the notice of Major Chester Campbell, who has been employed by Prime Minister Winston Churchill to clean out common criminals in the region.
Related: Shows like Peaky Blinders
---
Fargo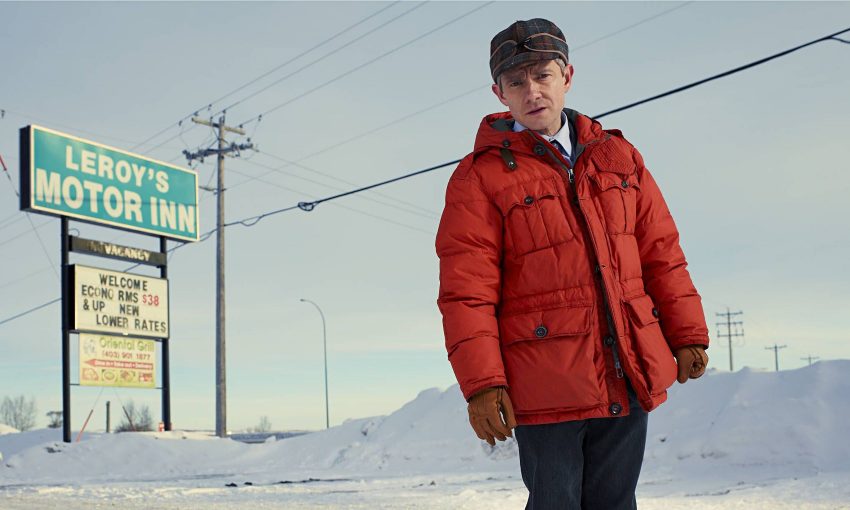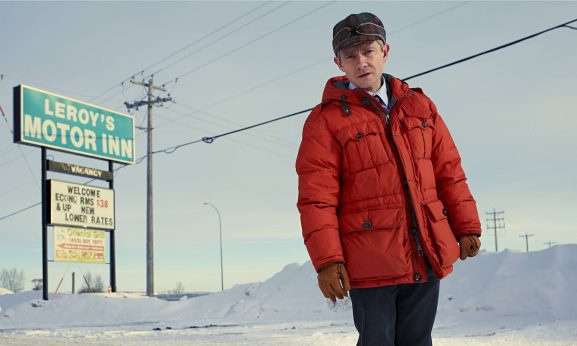 [ryvl video_url="https://www.youtube.com/watch?v=xZCiyw1ZfB0″ auto_play="yes"]Watch Trailer of Fargo[/ryvl]
Fargo is a black comedy crime drama television series that first aired on FX in April 2014. The show stars Billy Bob Thornton, Allison Tolman, Colin Hanks, and Martin Freeman- who have delivered some highly memorable performances in the history of the small screen.
If you're looking for a show that surprises you at every turn and keeps you guessing, then Fargo is a must-watch.
The show is set in 2006 Minnesota and follows the hitman Lorne Malvo who happens to stop at a hospital in Bemidji and ends up meeting Lester Nygaard whom he ends up influencing with his violent ideals of life.
A series of murders follows their meeting which is investigated by the local police department with two prime officers- Molly Solverson and Gus Grimly.
---
The Americans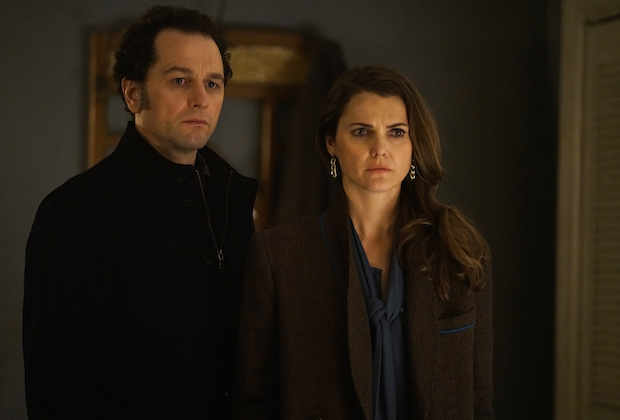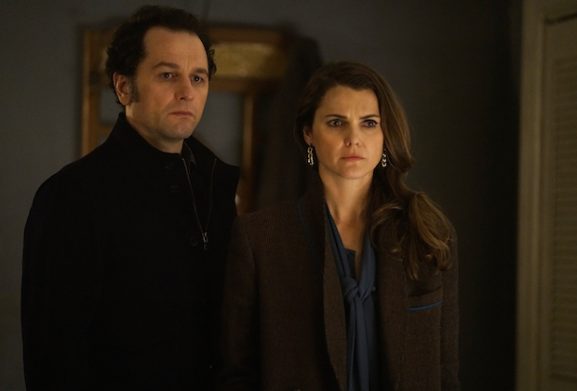 [ryvl video_url="https://www.youtube.com/watch?v=y4D96fPl_hI" auto_play="yes"]Watch Trailer of The Americans[/ryvl]
The very first season of this American drama premiered on January 30, 2013, and left the audience impressed with its amazing script and devoted actors.
The show is set during the time of the Cold War in the 80s and tells the story of Elizabeth and Philip Jennings played by Keri Russell and Matthew Rhys who are two Soviet KCG officers posing as a married couple in the suburbs of Washington D.C.
In 1981 this couple abducts a Soviet defector- Timochev, who stabs another agent- preventing his transfer to the USSR. Meanwhile, FBI counterintelligence agent Stan Beeman (Noah Emmerich) moves across this family and grows suspicious of their activities.
Will the Jennings be able to pass as true Americans, with a dark history staining their past.
---
Elite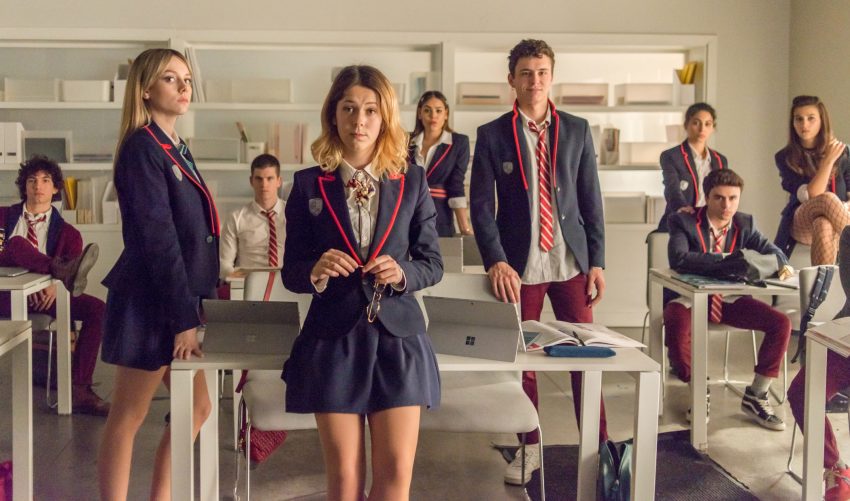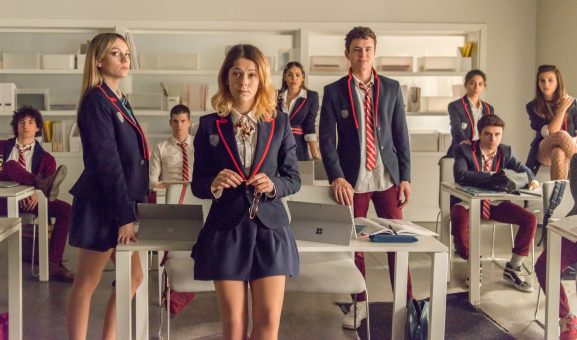 [ryvl video_url="https://www.youtube.com/watch?v=QNwhAdrdwp0″ auto_play="yes"]Watch Trailer of Elite[/ryvl]
Want another Spanish thriller with a splash of high-class, conspiring teens? We have just the show for you. Elite, created by Carlos Montero and Dario Madrona is based in Las Encina- a fictional elite secondary school. The show focuses on the relationship between three working-class students and the rest of their high-nosed classmates.
The show explores the themes and concepts which are seen in most teen dramas but also tackles more progressive issues such as the likes of sexuality and emotional manipulation.
Although the series is mainly a drama, it gets rather suspenseful when one of their classmates- Marina is murdered. Definitely a watch for people who can't seem to get enough of Spanish TV.
---
High Seas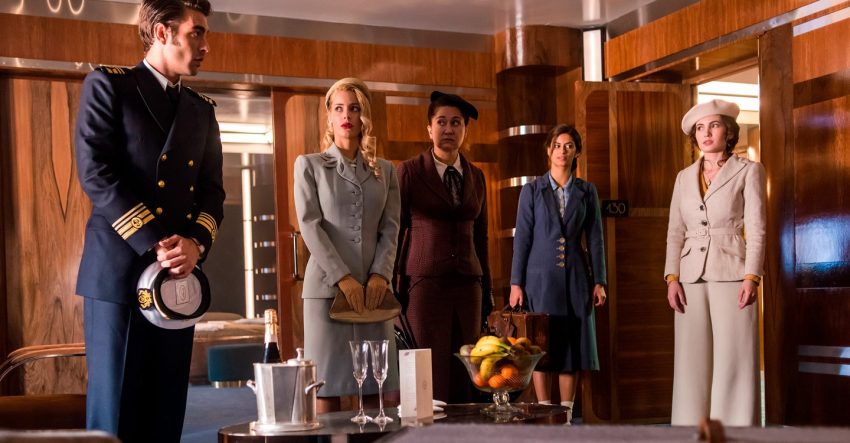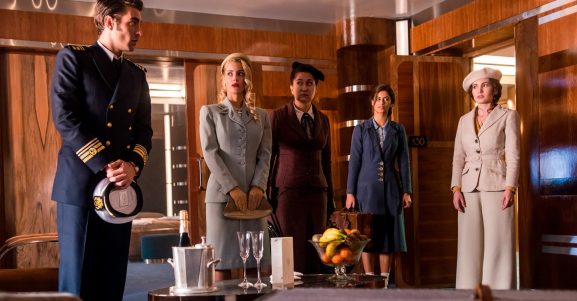 [ryvl video_url="https://www.youtube.com/watch?v=jxyXAXxRhKs" auto_play="yes"]Watch Trailer of High Seas[/ryvl]
High Seas is another Spanish mystery series that was released on Netflix in 2019. The first season of the show stars Ivana Baquero, Alejandra Onieva, Jon Kortajarena, Eloy Azorin, and Chiqui Fernandez among many others.
The show is due to return for a third season this year. If you've been missing a good murder mystery in the example of Agatha Christie, then this is the show for you.
The show talks about Villanueva sisters- Eva and Carolina, played by Ivana Baquero and Alejandra Onieva, who are on their way to Brazil from Spain following the death of their father.
The two of them become involved in a series of mysterious deaths occurring at sea, and which the two take it upon themselves to investigate.
---
Locked up (Vis a Vis)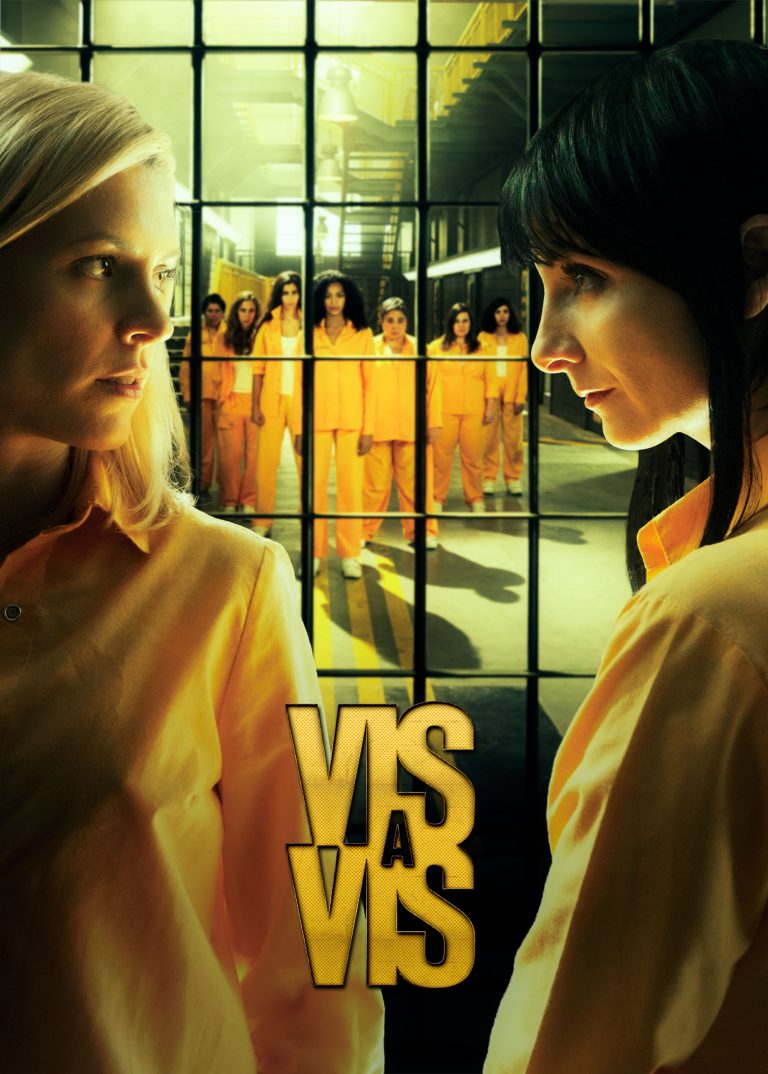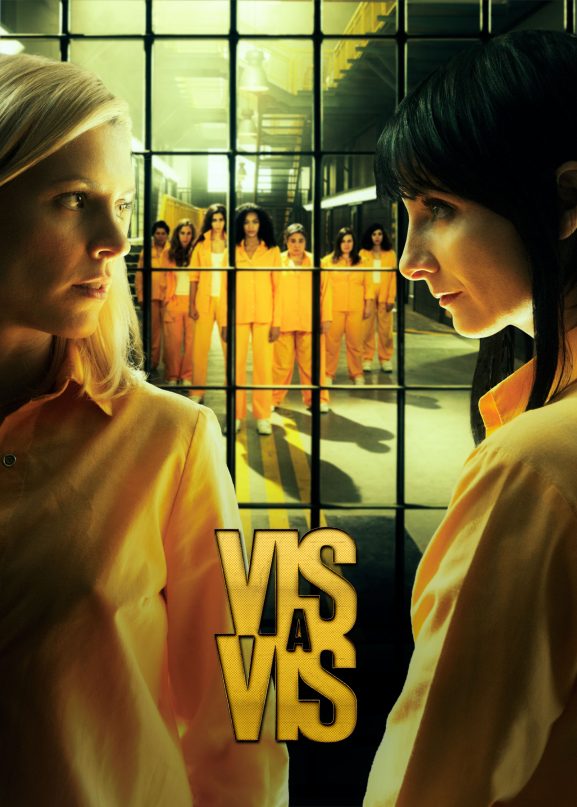 [ryvl video_url="https://www.youtube.com/watch?v=8HRar0PGC-g" auto_play="yes"]Watch Trailer of Locked up (Vis a Vis)[/ryvl]
Locked up, which was originally titled Vis A Vis in Spanish, is a Spanish serial drama television series. The show has the spirit of 'Orange is the New Black' and tells the story of a young woman, Macarena Ferreiro, who is fraudulently caught up in her ex-lover's scandal and is sent to jail.
The show focuses on depicting the image of law enforcement systems and prisons. In prison, Macarena realizes that the only way for her to survive in the prison for the next seven years is maintaining a healthy relationship with her prison inmates, the most dangerous of whom is Zulema.
The show focuses on how she changes and evolves to become a bolder and stronger person. The show will keep you preoccupied if you're interested in understanding the mind of everyday criminals.
---
Ozark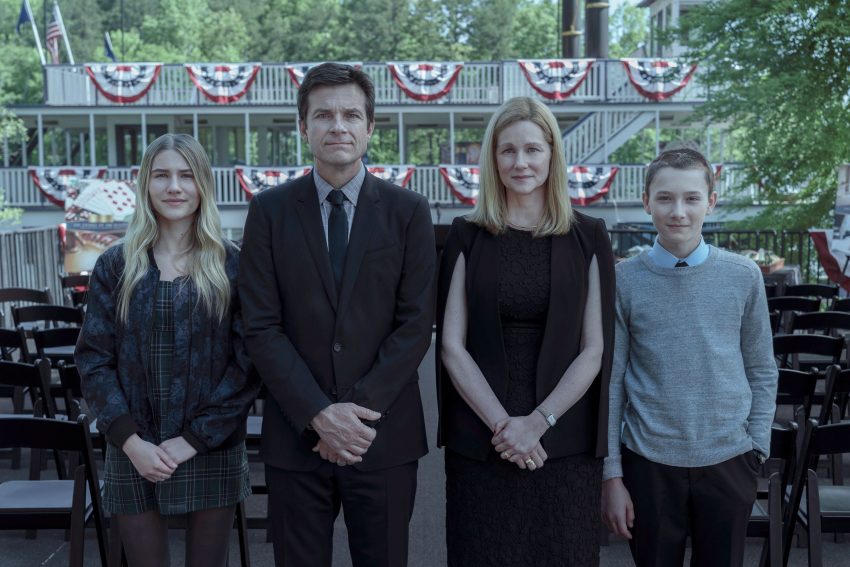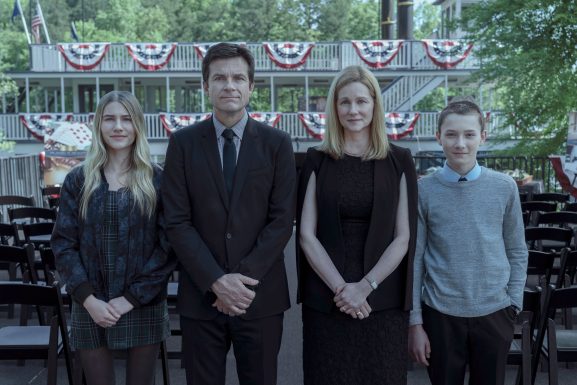 [ryvl video_url="https://www.youtube.com/watch?v=5hAXVqrljbs" auto_play="yes"]Watch Trailer of Ozark[/ryvl]
Some people have called Ozark the poor man's Breaking Bad, but the show has gone on to establish its own place in American television. The main characters are played by Jason Bateman and Laura Linney who do justice to the married couple that they portray in this crime drama.
The story shows their family which is forced to move to Ozark after a money-laundering scheme goes haywire. Ozark has mostly received positive reviews from critics, with a lot of appreciation for its direction, tone, and acting.
The show has even gone on to receive 14 primetime Emmy award nominations with Bateman winning for Outstanding Directing for a Drama Series.  The show absolutely riles you in with its interesting plot and thought out characters.
---
Narcos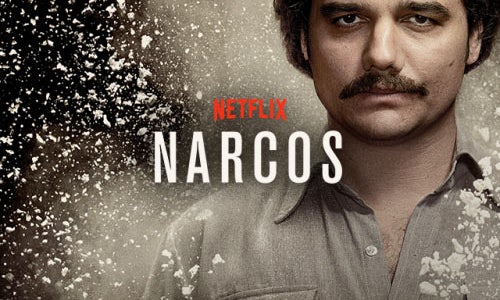 [ryvl video_url="https://www.youtube.com/watch?v=xl8zdCY-abw" auto_play="yes"]Watch Trailer of Narcos[/ryvl]
Narcos is a highly intriguing and entertaining series that has become one of Netflix's best web series. If you are looking for quality TV production with some great cinematography, then Narcos will fit your bill. The show tells the story of the drug kingpin Pablo Escobar who established a billion-dollar empire through the distribution of cocaine.
The show stars Wagner Moura, Medellin Carte, Boyd Holbrook, and Pedro Pascal among many others. The first season of the series received favorable reviews from its critics. Although the show does not have any sympathetic characters, it's a show which works great for people who want to focus on the history of the Colombian smuggling business.
---
Bodyguard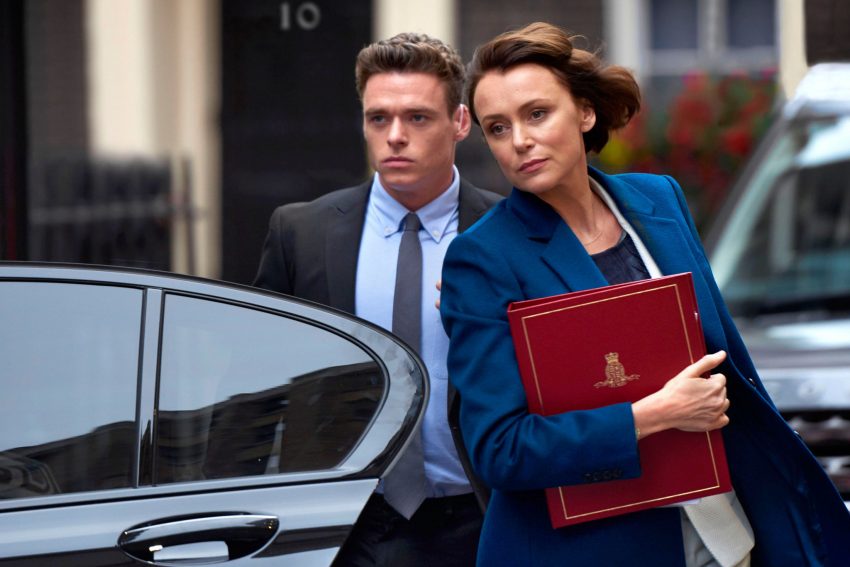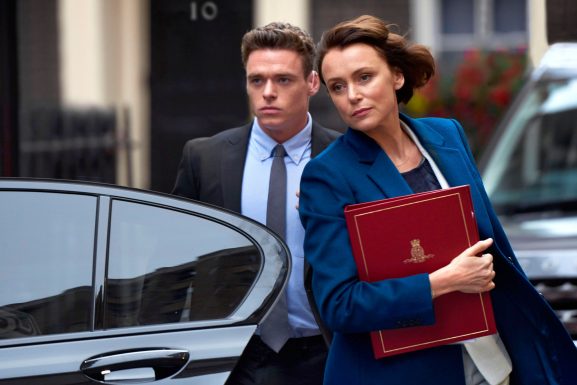 [ryvl video_url="https://www.youtube.com/watch?v=tLfLU6-9lxY" auto_play="yes"]Watch Trailer of Bodyguard[/ryvl]
Bodyguard is a British police-thriller television series that has been written and created by Jed Mercurio. The show premiered in six pats and stars Richard Madden, Keeley Hawes, Gina McKee, and Sophie Rundle among others. The show was first broadcasted on BBC One in August 2018 and managed to achieve the highest BBC viewing figures since 2008.
The show starts with a military veteran- David Budd, preventing a suicide bomber from causing an explosion in a train, which results in the arrest of terrorists who planned this attack. Because of his heroic attack, the man is promoted to act as the bodyguard of Julia Montague- a rather controversial politician.
---
Dirty Money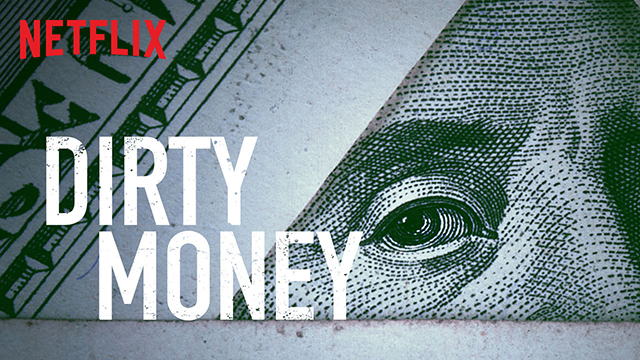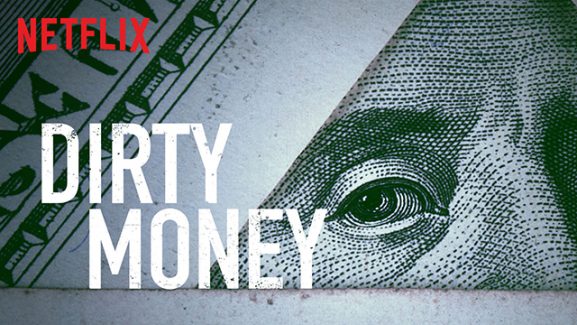 [ryvl video_url="https://www.youtube.com/watch?v=CsplLiZHbj0″ auto_play="yes"]Watch Trailer of Dirty Money[/ryvl]
Dirty Money is a spine-tingling, investigation series from the famous Oscar award-winning director Alex Gibney. The show focuses on the theme of corporate corruption, creative accounting, and securities fraud. The six episodes are an hour long and were first streamed in January 2018. Every story focuses on one example of corruption in the corporate world and also includes an interview with one of the key characters.
The reaction to the series has been very positive. People have completely fallen in love with the show which is both appalling and informative. People have taken a liking to the cinematic presentation of unethical behavior which is largely prevalent in the corporate industry, and which is almost done with a feeling of pride by the defaulters.
---
Lord of the Skies (El Senor de los Cielos)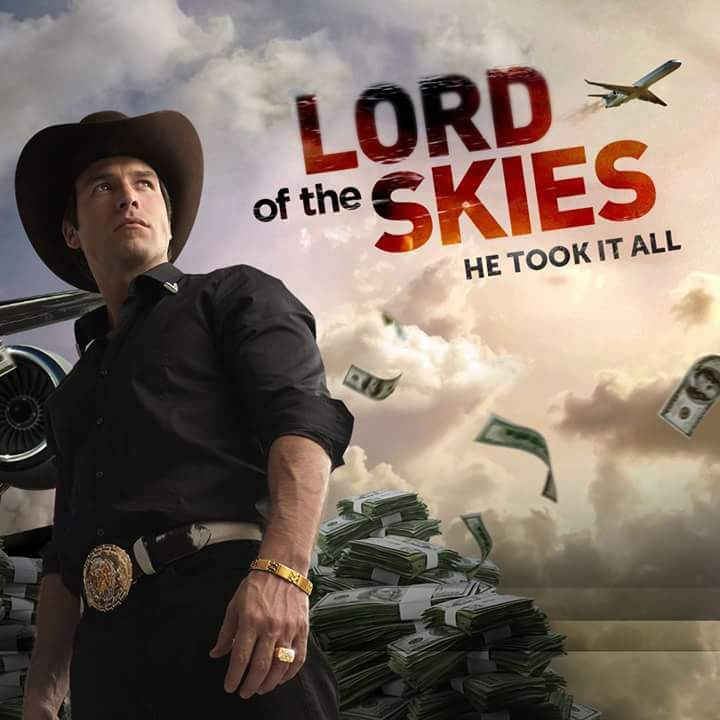 [ryvl video_url="https://www.youtube.com/watch?v=ppvBse1se_4″ auto_play="yes"]Watch Trailer of Lord of the Skies (El Senor de los Cielos)[/ryvl]
El Senor de Los Cielos is an American telenovela which has been created by Luis Zelkowicz, with the original story written by Mariano Calasso and Andres Lopez. The series has become very popular among viewers today and has earned several accolades including International Emmy Award for Non-English Language US Primetime Program.
The show tells the story of Aurelio Casillas, played by Rafael Amaya, who is a drug lord most recognized for his knowledge of transferring drug substances to Colombia, the United States, and Mexico. Aurelio ends up being cornered by the authorities when he decides to take part in a face operation where he supposedly dies, leading to the fall of his empire. The show also stars Ximena Herrera, Robinson Diaz and Raul Mendez among others.
---
Designated Survivor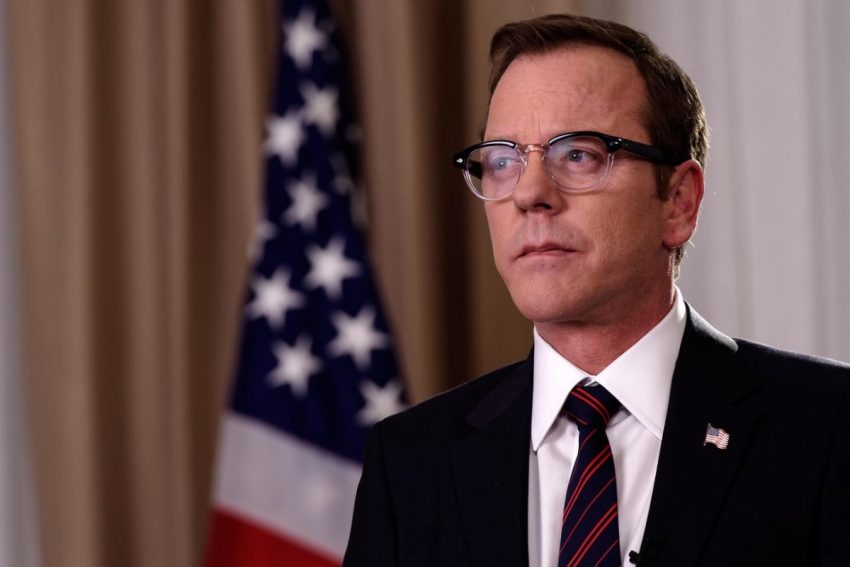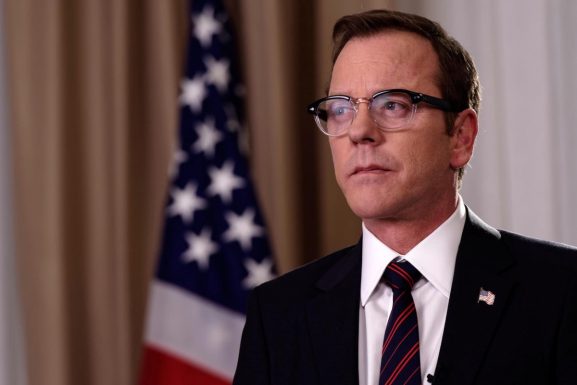 [ryvl video_url="https://www.youtube.com/watch?v=N_f1v0Nx5Sw" auto_play="yes"]Watch Trailer of Designated Survivor[/ryvl]
Designated Survivor is a political thriller drama created by the famous David Guggenheim. The first two seasons of the show aired on ABC while the latest season is available exclusively on Netflix. The show stars Kiefer Sutherland who plays Thomas Kirkman, an American politician who was named the designated survivor for the State of the Union address. He suddenly ascends to the position of President of the United States, from being the U.S. Secretary of Housing and Urban Development.
The show has more or less received positive reviews, with most people loving how the series has been able to balance the elements of mystery and politics. The cast is magnetic with people like-Kiefer Sutherland, Natasha McElhone, Adan Canto and Itlia Ricci. The very first episode of the show, which premiered in 2016, had as many as 10 million viewers- a clear example of its instant popularity.
---
Rebellion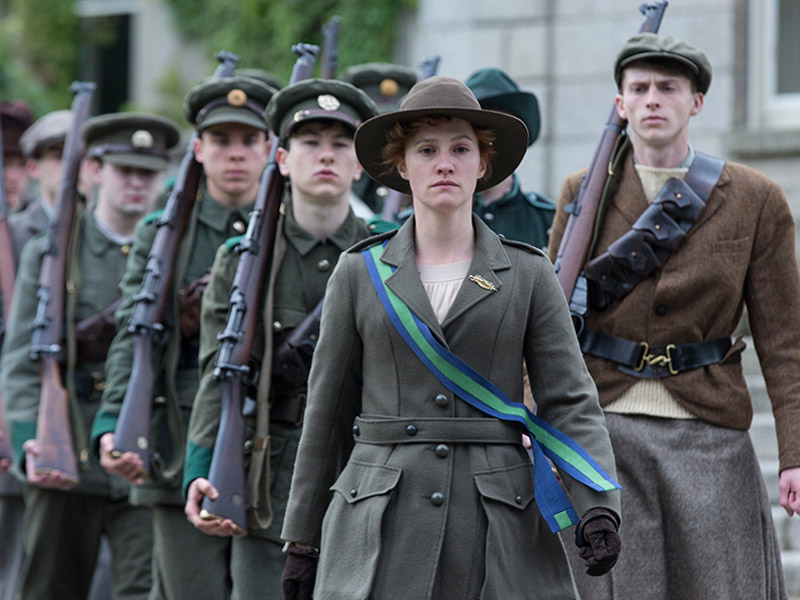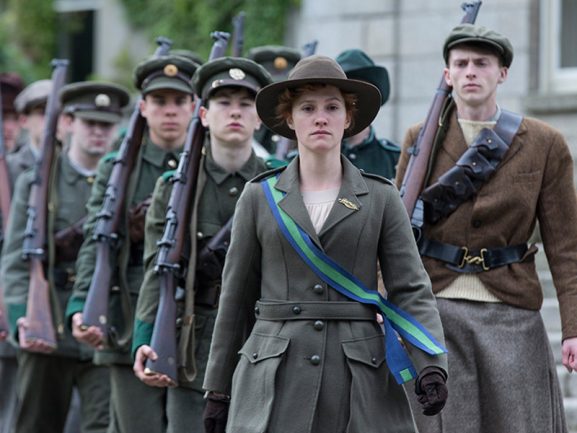 [ryvl video_url="https://www.youtube.com/watch?v=INtDFn26Tgo" auto_play="yes"]Watch Trailer of Rebellion[/ryvl]
If you want to watch characters going against a pre-established system just like Money Heist, but with a slight moral inclination, then you can give Rebellion a try. The ensemble cast of the series includes Charlie Murphy, Ruth Bradley, Sarah Greene, and Brian Gleeson among others.  The show is a historical drama written and created by Colin Teevan especially in honor of 1916 Irish rising.
The story shows fictional characters in 1916 Dublin. The commemorative drama starts with Word War I outbreak. The expectations of a short, glorious campaigns amount to nothing and social stability topples down in Ireland. The events which follow are seen from the eyes of a group of friends from London, Belfast, and Dublin.
---
The Witcher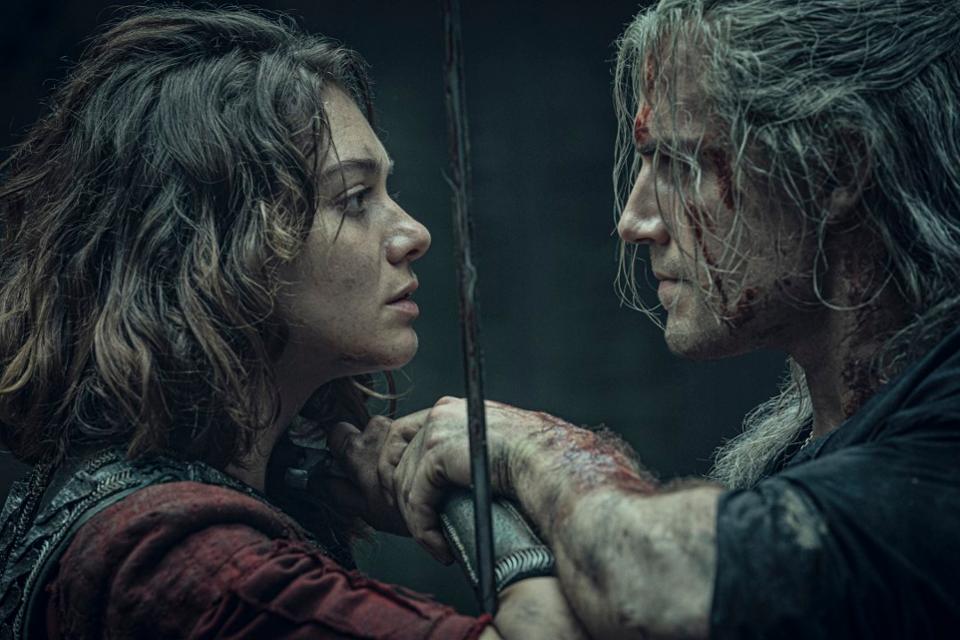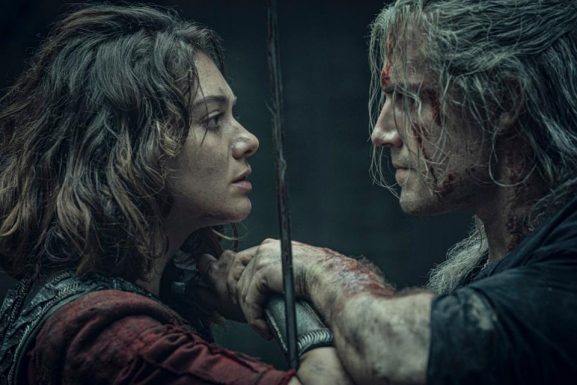 [ryvl video_url="https://www.youtube.com/watch?v=ndl1W4ltcmg" auto_play="yes"]Watch Trailer of The Witcher[/ryvl]
If you're looking for a racy plot with a mystical or supernatural streak then The Witcher might be the show for you. Set on a fiction landmass known as the Content, this show explores the life story of Geralt of Rivia and princess Ciri who are bound to each other by destiny. The star cast includes Henry Cavill, Freya Allan, Eamon Farren, and Anya Chalotra among others.
The script is based on a Polish legend and shows the Geralt of Rivia – a mutated monster-hunter, who is out on his horse Roach and finds all forms of dark adventures along his way.
---
Conclusion
Money Heist is an incredible show which does justice to its title with its racy plotline and exceptional actors. The show which was initially only written in Spanish became an overnight sensation when Netflix included it in its international catalog.
People around the world have been able to relate themselves to these characters so well that they became stars overnight.
If you are like us we are sure that you are looking for more shows that come close to this masterpiece. Well, you've come to the right place, have a look at the shows above to find the perfect fit for yourself.